Fiber filled felt cushion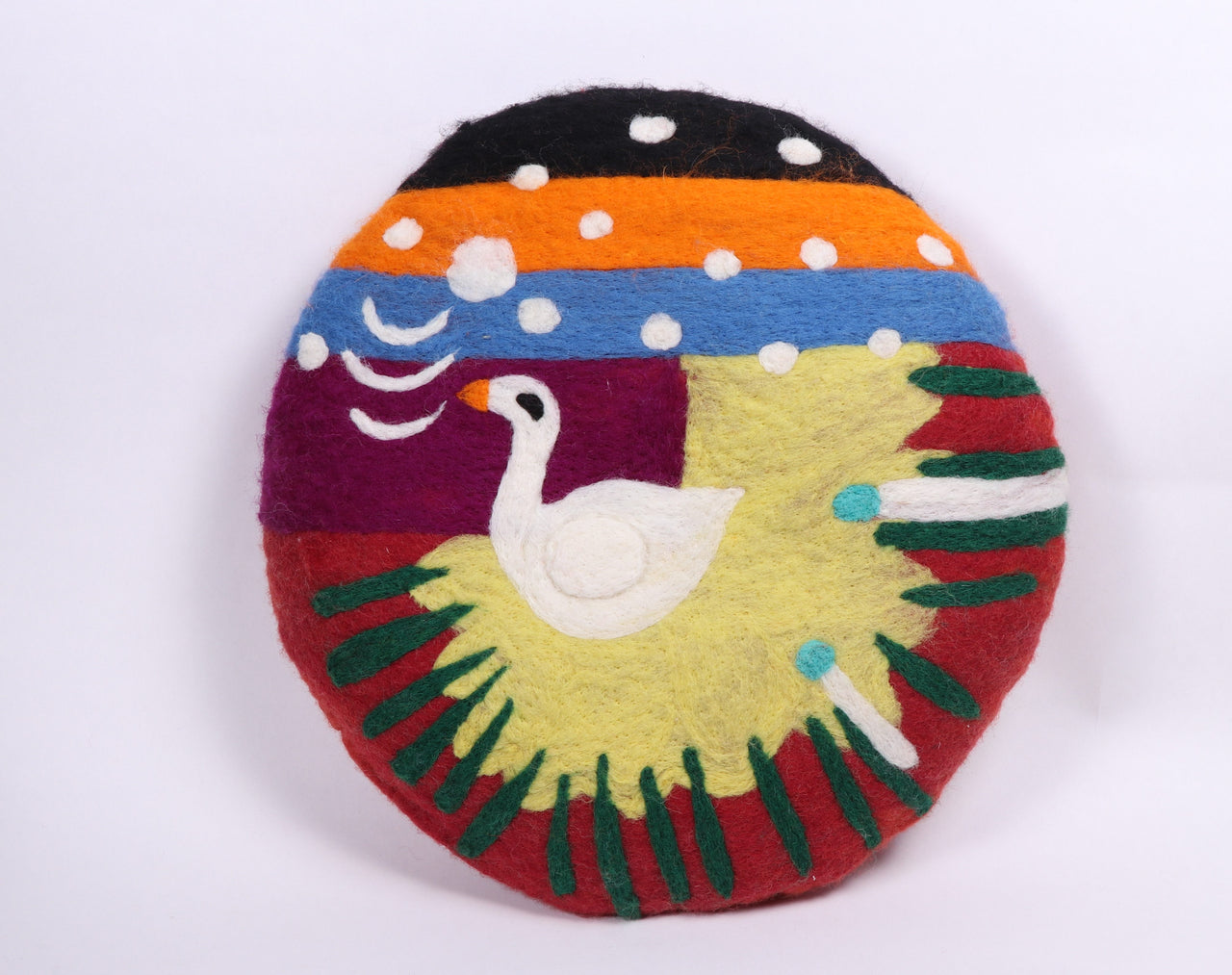 Description
Care Instruction
Size
Head turned by everyone seeing the beauty by the appearance of your home or any other place you desire is somewhere all of us want to have. We all love to get the feel of getting praised. Why not along with felt cushion that consists of numerous advantages?
Get your desirable felt cushion from Felt and wool that not only decorates the entire area, but also offers you with comfort and health benefits.
Benefits:
Warm

Nothing can beat a warm and pleasant feeling especially after a tiring day. Superior thermal insulating property of felted wool with the fiber filled in it prepares felt cushions with warmness any one wish to have in their cushions.

Comfortable

Fiber filled wool felt cushions are far more comfortable than the rest. It offers one the most comfortable sits you can get making you feel amazing after a busy day.

Useful everywhere 

Wool felt cushions are not only meant for the couch. It can be used gracefully on your beds or even on your chairs. It fits everywhere with style, look and feel.

Economical 

A long lasting, durable and cosy cushions from Felt and wool are beneficial from economic point of view. We provide you the best quality felt cushions at reasonable price making it the most economical for you.

Improves posture 

Felt wool cushions are not only known for their delightful nature. They adequately provide support hence, improving our posture. In addition to that, it helps distributing body weight effectively providing spinal support.
In order to provide comfort with style, wool felt cushion passes with flying colours. Beautify your home, office or outdoors with an inviting and luxurious glance. Felt cushions from Felt and wool provides you with the best.
Care instructions
Here below are the instructions for you to clean and take proper care of the product:
Simply brush it off to remove dust or debris from it.
Clean by hands using cold water or spot clean it for better result. It will help retaining the quality of the product.
Do not leave in wet areas or strong sunlight for a long time.
Lay flat to dry if it gets any kind of wetness.
As wool felted product is easy to shape, you can give it a quick fix just by using soap and cool water.
Worldwide free shipping
FREE & FAST global shipping* on all orders
Hand made with love
Hand crafted with love from Nepal
24 Hour Support Available