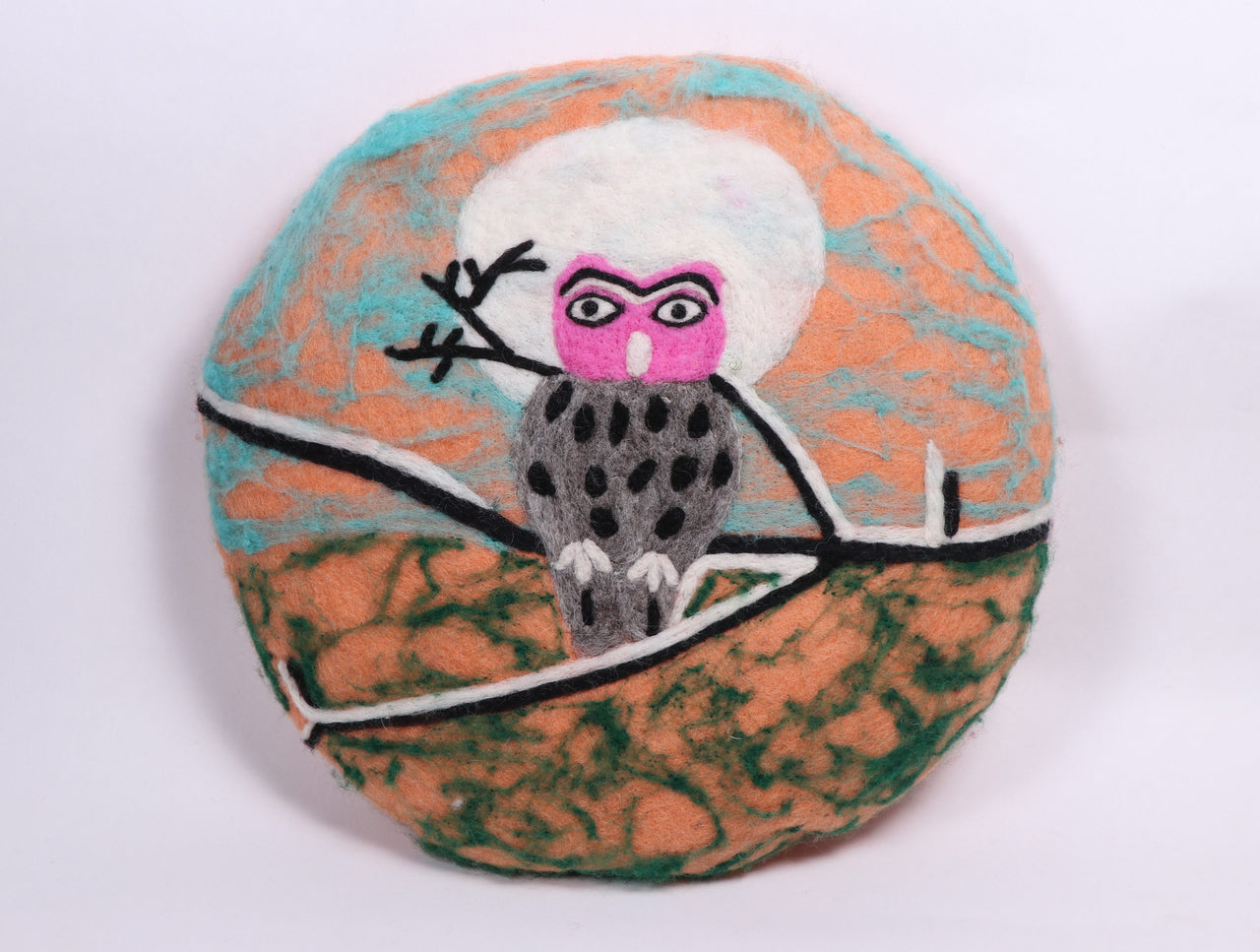 Description
Care Instruction
Size
In accordance with the preservation of our almighty nature we, Felt and wool present you felt cushions from pure wool. Handmade cushions by the local artisans of Nepal preserve our precious nature. Along with providing comfort and sophisticated look to your desired place, it is environmentally friendly as it contains no chemicals at all.
Features:
Resilient
Uniquely designed
Enhancing
Comfortable
Easily cleaned
Benefits:
Being felt item, fiber filled felt cushions are resilient in nature. It is very soft as well as with less fuzz. Made from pure New Zealand wool, felt cushions are non-toxic and non-allergic in nature.
In comparison to the cushions made from various materials, felt wool cushions are the uniquely designed ones. As it is made from felt, it's unique in itself. Apart from that, variable art present in the felt cushion catches the eye of everyone out there.
What could be so enhancing for your home or office than the new product, with distinct material? Here, with felt cushions you can enhance the beauty of your desirable place by simply placing it to your couch, bed and even the chair.
Talking about comfort, fiber filled felt cushions are much more comfortable one. From providing posture support to relieving pressure, it is effective in both ways. It provides one the comfort after a busy day.
Cleaning or taking care of felt cushion is a piece of cake. One may get worry as it is the felt product but you don't have to. Just clean by hands using cool water or spot clean it. So simple and quick!
A simple but admirable product is hard to find. But with all the features you wished for your cushions to have are found in felt cushions from Felt and wool. Along with meeting your core need, you are also provided with the best quality felt cushions considering your satisfaction.
Care instructions
Here below are the instructions for you to clean and take proper care of the product:
Simply brush it off to remove dust or debris from it.
Clean by hands using cold water or spot clean it for better result. It will help retaining the quality of the product.
Do not leave in wet areas or strong sunlight for a long time.
Lay flat to dry if it gets any kind of wetness.
As wool felted product is easy to shape, you can give it a quick fix just by using soap and cool water.
Worldwide free shipping
FREE & FAST global shipping* on all orders
Hand made with love
Hand crafted with love from Nepal
24 Hour Support Available