Needled Wool Felt White Dryer Ball
Package
4 Pieces
6 Pieces
48 Pieces
96 Pieces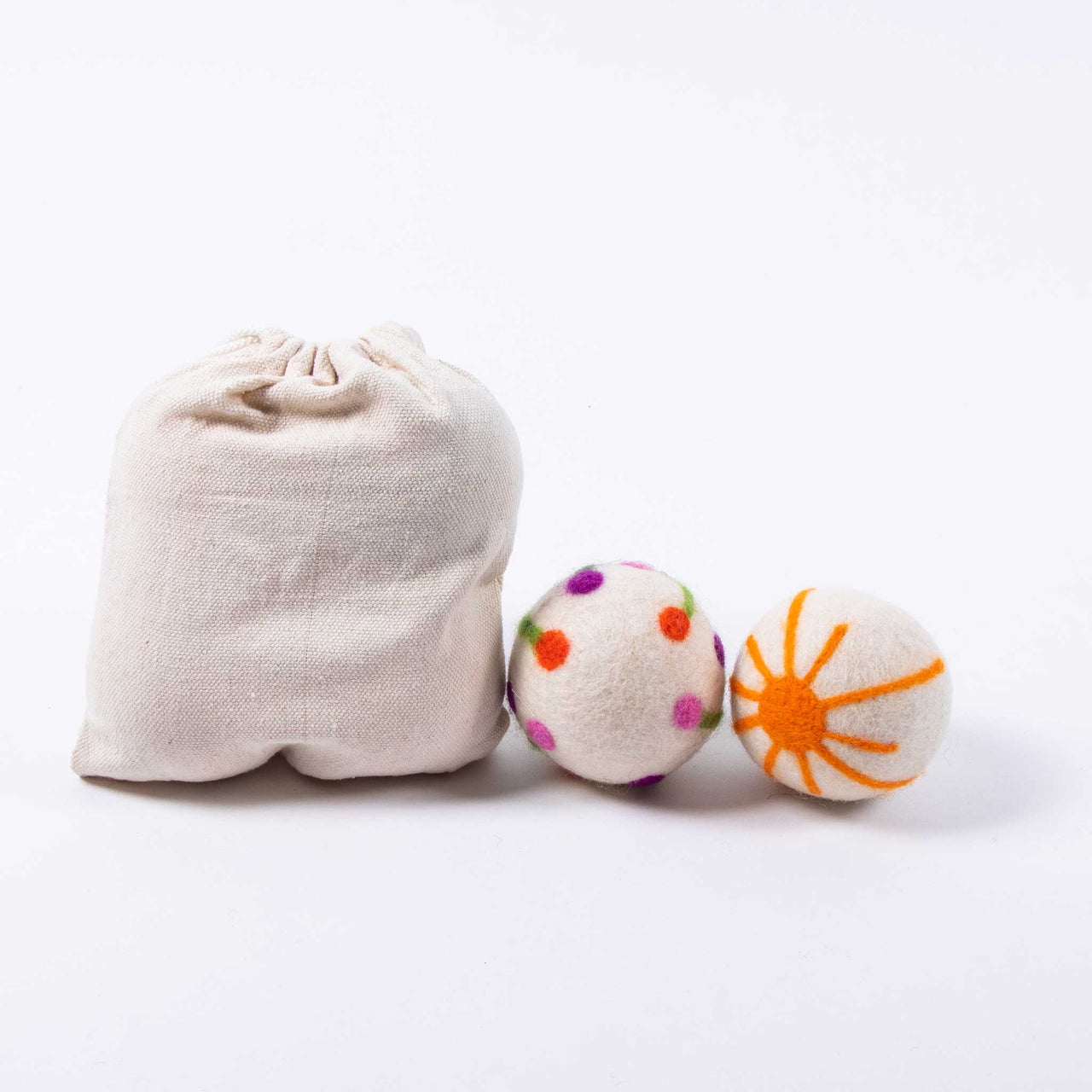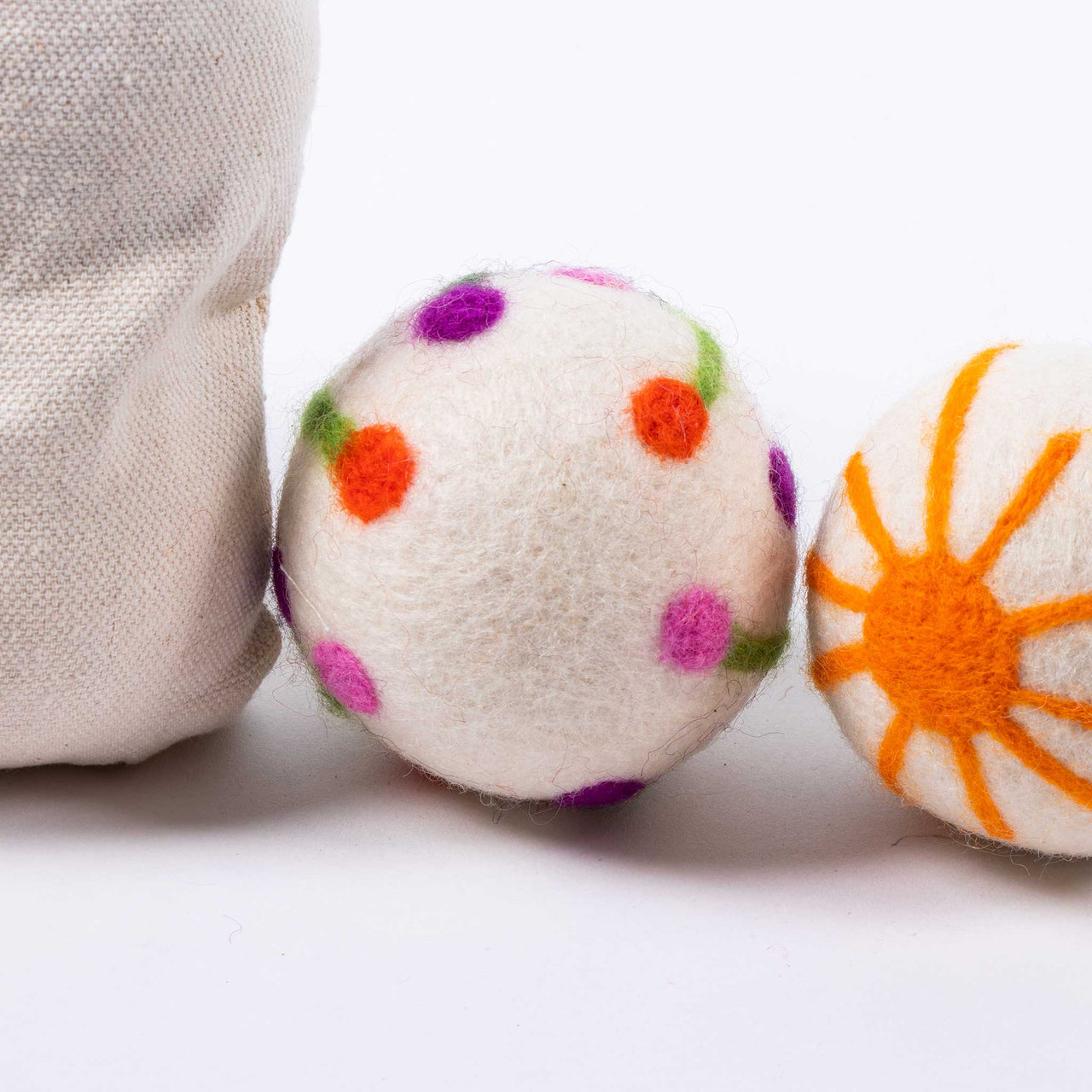 Description Care Instruction Size
Add a dash of fun and flair to your laundry with our Felt Dryer Balls. Their handmade nature, made from natural merino sheep wool, produces positive ions that help dry your clothes faster. Because they prevent laundry from clumping together and getting trapped in folds, they help reduce wrinkles while keeping fabrics soft, fluffy and free of annoying lint or hair.
Benefits:
Felt dryer balls are easy to use.
It is handmade by local Nepali artisans.
It helps preventing laundry from clumping together.
Softens clothes and linens naturally.
Fights wrinkles improving air flow.
Perfect substitute for a laundry detergent.
Eco-friendly and durable in nature.
More beneficial to those who are sensitive to fabric softeners and conditioners.
Felt balls are perfect solution for your laundry. It softens the clothes and linens naturally reducing the wrinkles. With its capability to reduce drying time, it is easy to use and cost effective. You can enjoy its use for years. It also removes pet hair, which is hassle for most of the people.
Hand made with love
Hand crafted with love from Nepal
Worldwide free shipping
FREE & FAST global shipping* on all orders
24 Hour Support Available