Penguin Wool Felt Dryer Balls
Package
4 Pieces
6 Pieces
48 Pieces
96 Pieces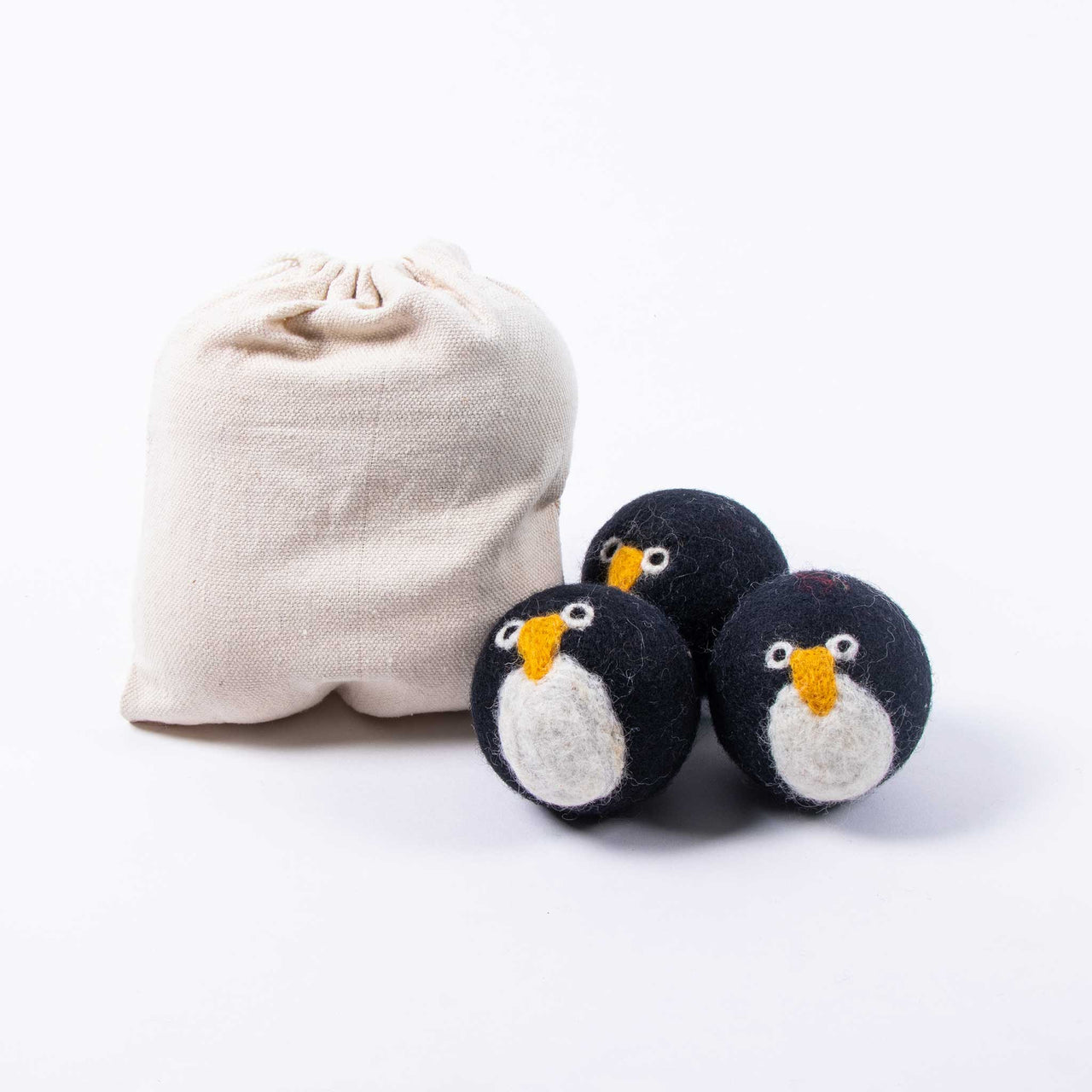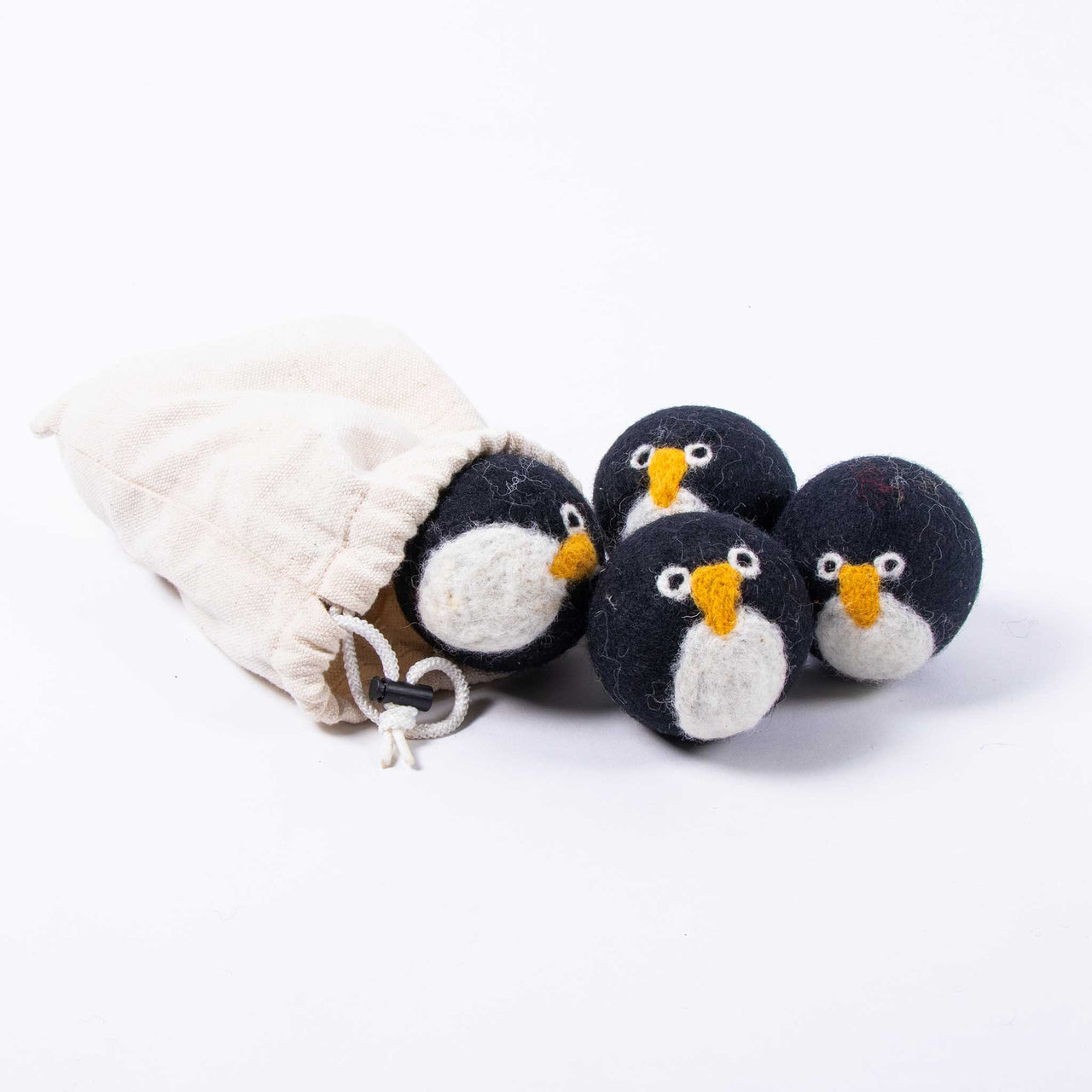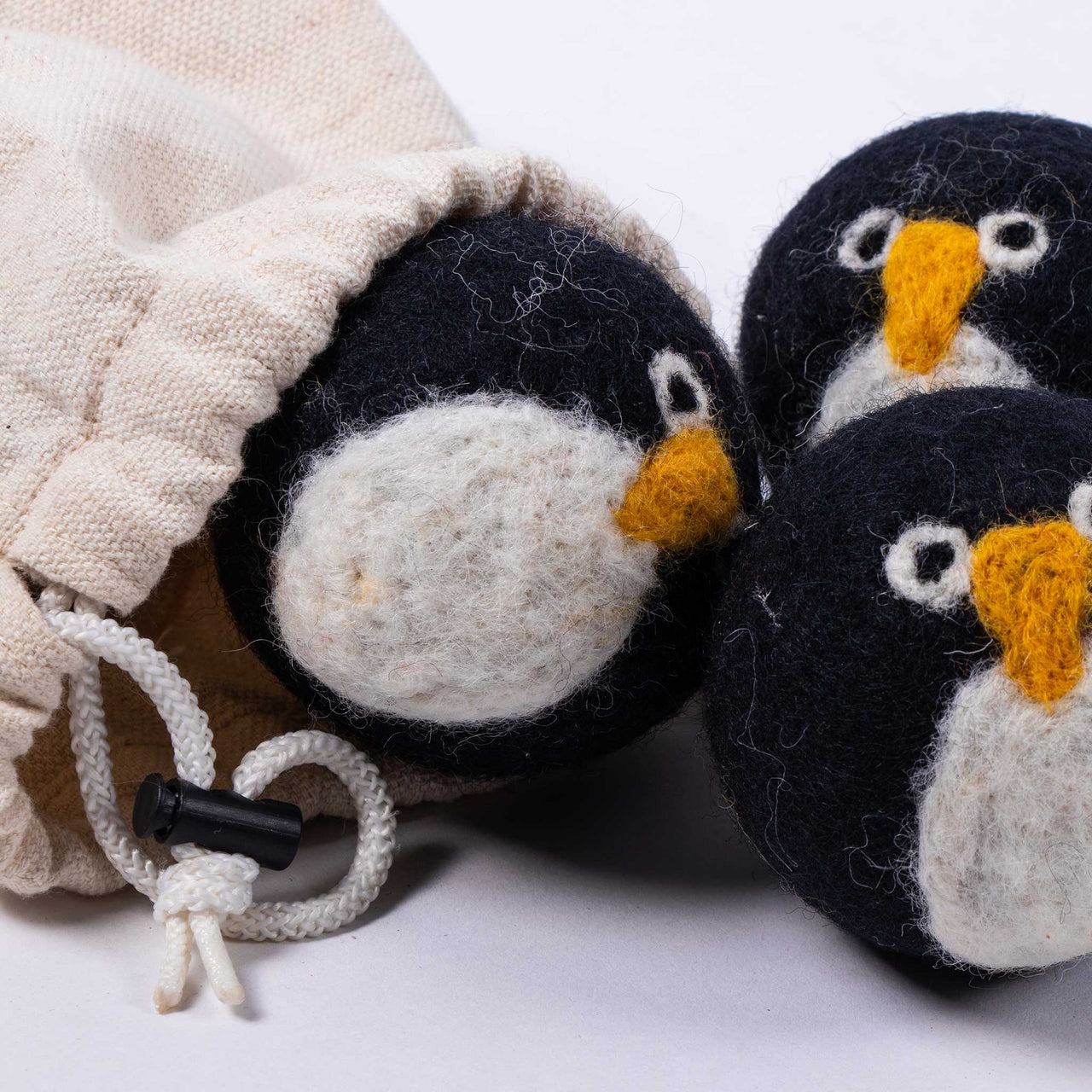 Description Care Instruction Size
Clumps are a thing of the past. This felt laundry ball is the perfect substitute for a laundry detergent. Not only is it harmless to nature and pets, but also attractive. Add sort to your laundry with this penguin wool felt dryer ball.
Benefits:
Natural: Handmade with 100% pure merino wool from New Zealand, the felt laundry ball is natural and chemical free. It's non-toxic in nature. It is in fact a harmless product as it is made up of azo-free dyes.
Reduces drying time: One of the purposes of using felt dryer balls is that it helps in reducing the drying time of your laundry. It approximately reduces the drying time 25-30% faster.
Softens clothes: Not only reducing the drying time, felted ball also helps making the clothes soft and fluffy after the laundry. Comparing with other sort of dryer balls, felt dryer balls comes out being the best.
Fight wrinkles: The movement of wool felted dryer balls against fabric helps to fight wrinkles. In addition to that, it improves air flow in the dryer.
Reusable: It's definitely not a use and throw product! Felt laundry dryer balls are soft, durable and reusable in nature. Therefore, it can be reused up to 2-5 years or more, depending on your laundry.
Wool felt dryer balls are an environmentally friendly product that's soft, fascinating and functional. It's a perfect substitute for laundry detergent and can be used time and again.
Hand made with love
Hand crafted with love from Nepal
Worldwide free shipping
FREE & FAST global shipping* on all orders
24 Hour Support Available