1.5 cm Felt Balls/ Felt Balls Wholesale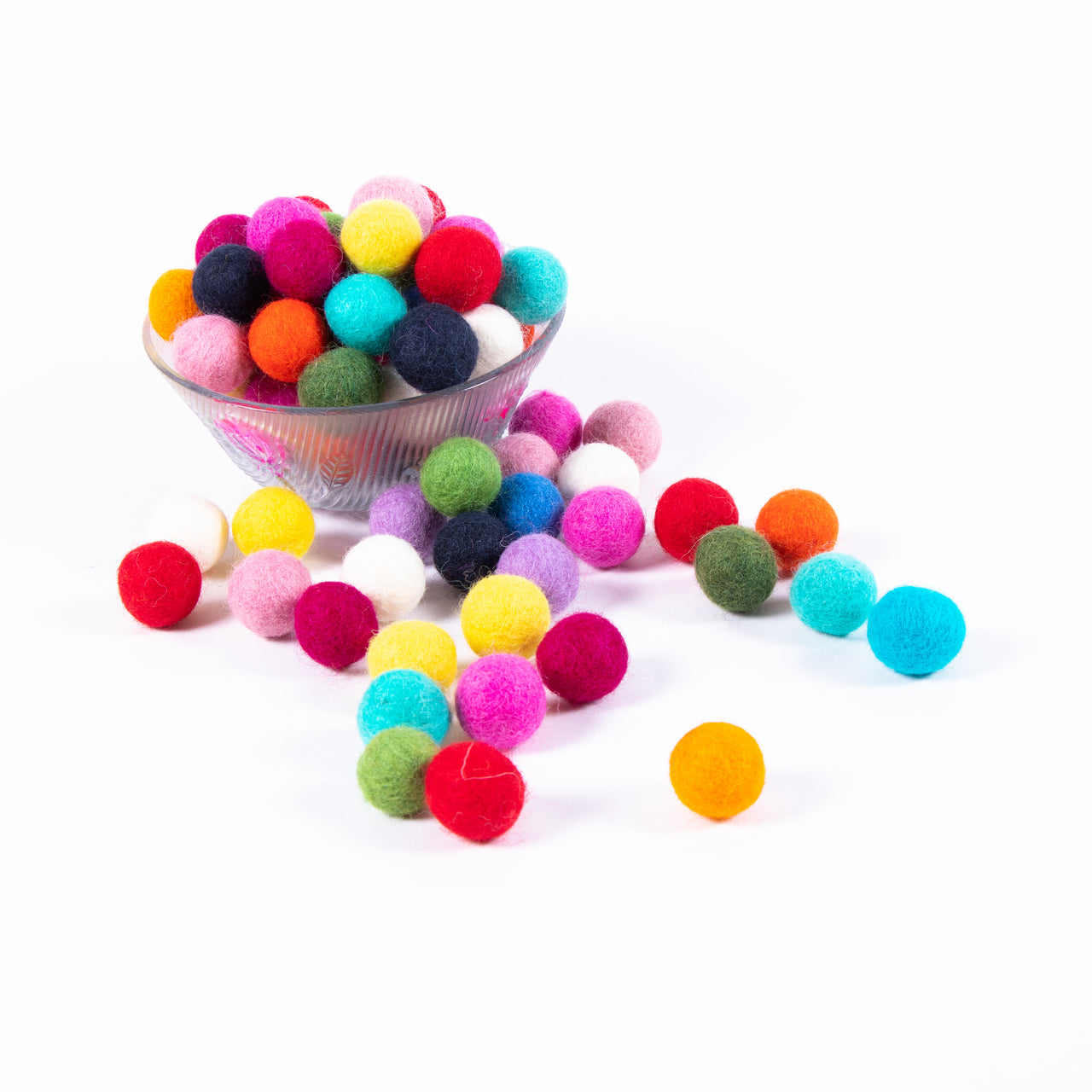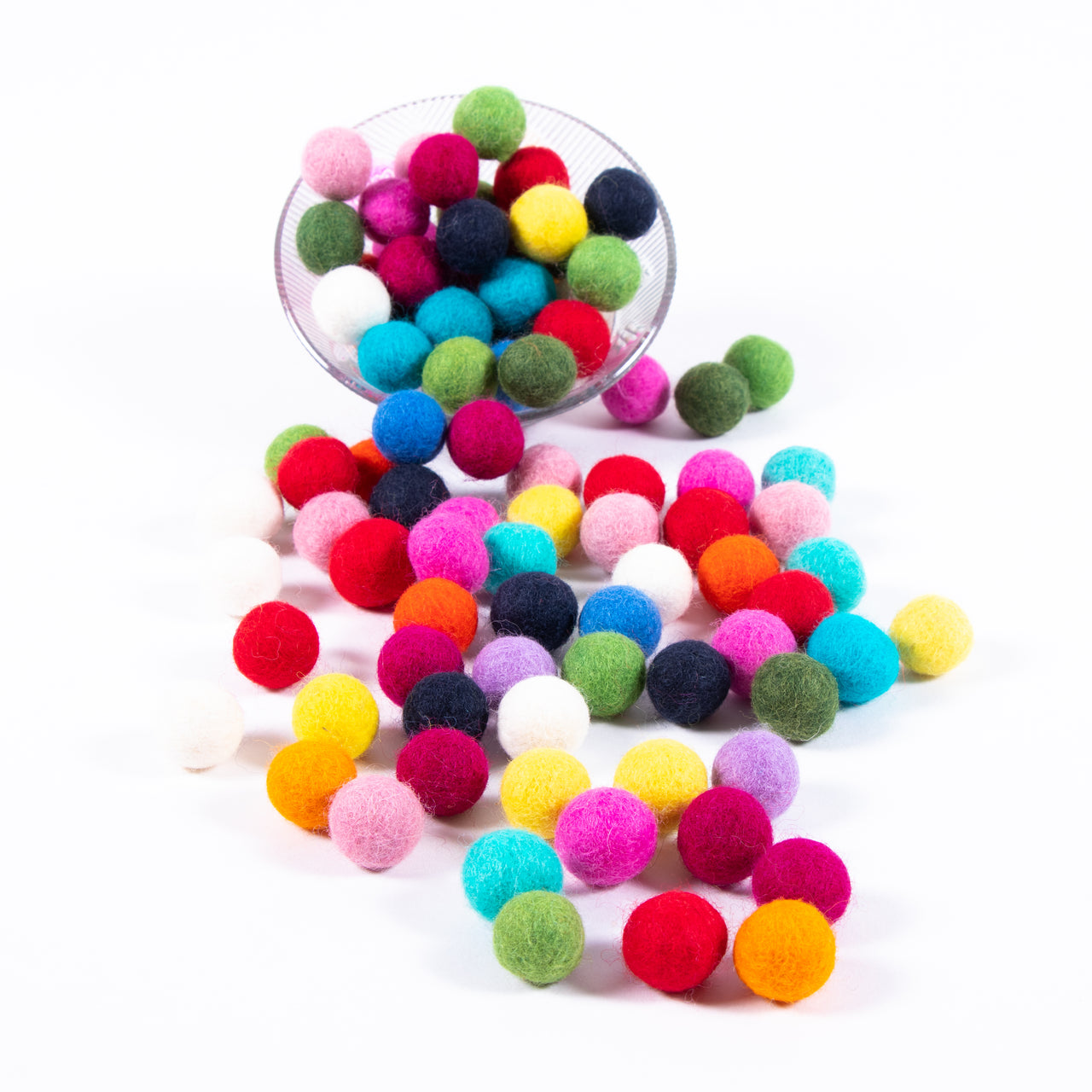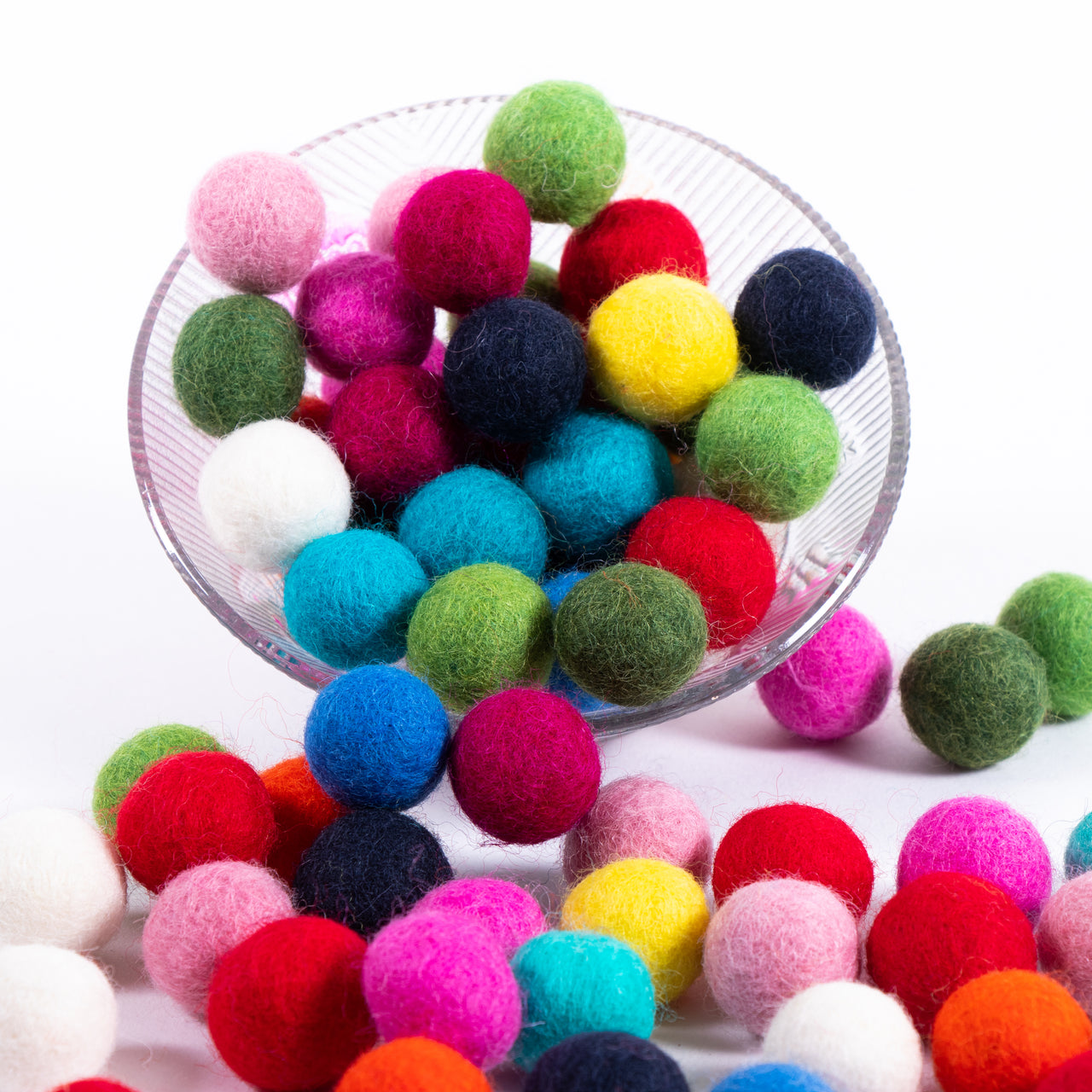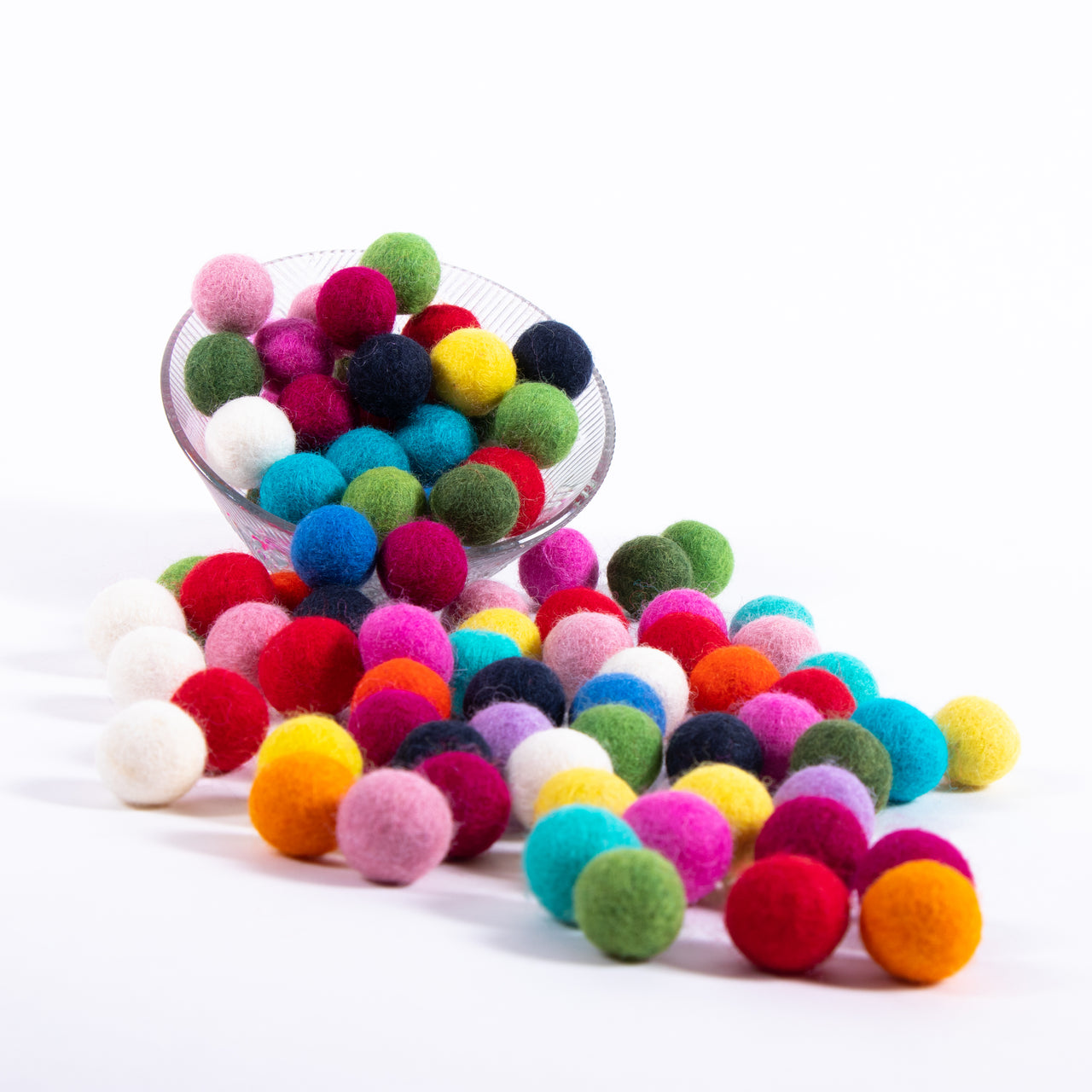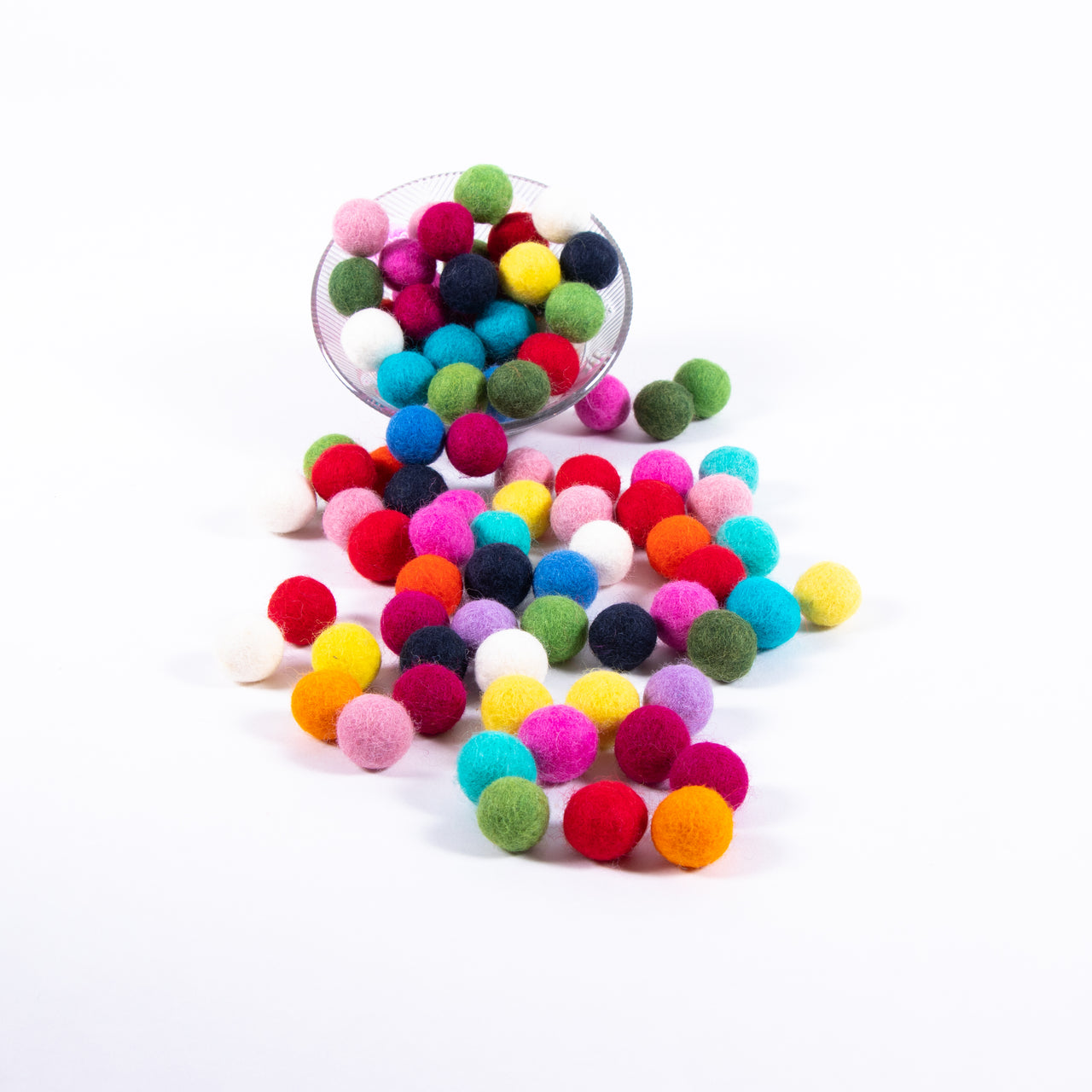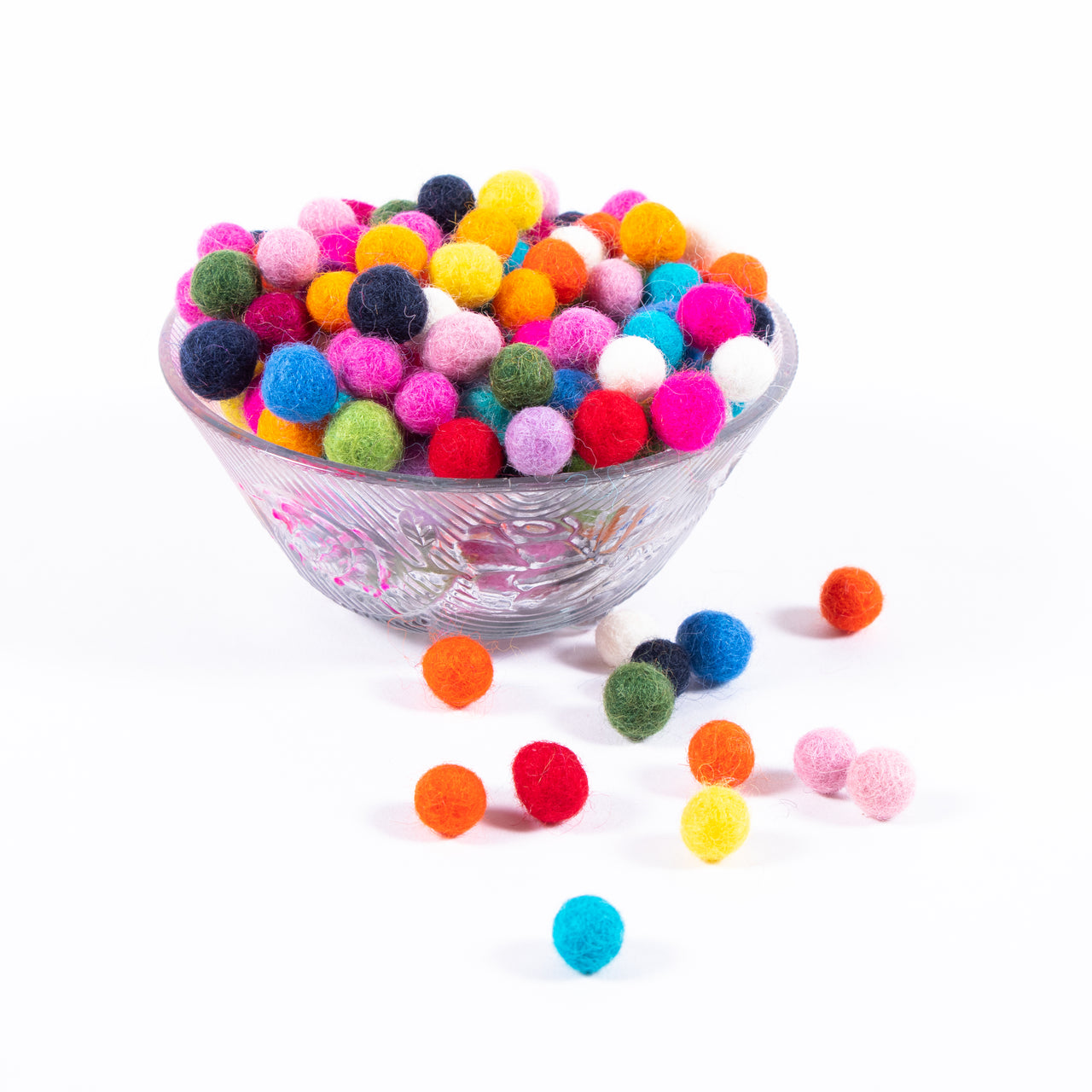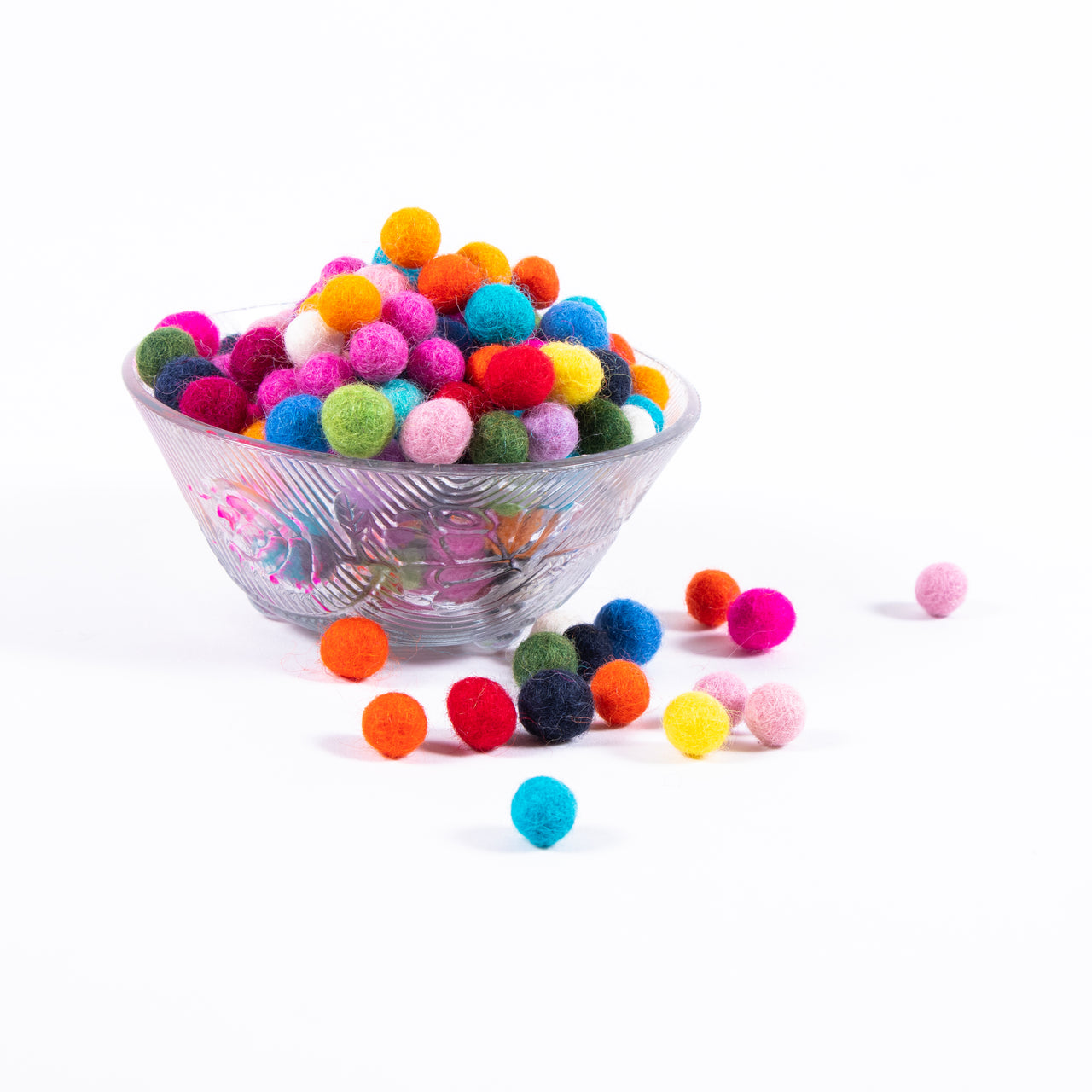 About this Felt Balls Care Instruction Size Information About Felt Balls
Wool felt balls are here to make your event charming and stunning! Felt and wool brings you this unique decor, a premium quality handmade decor that will add extra style and elegance to your parties. Add to your crafts supply and make beautiful products such as their DIY garland, jewelry, ornaments, decorative items and many other creative pieces using felt balls from Felt and wool.      
Following are the benefits that the wool felted ball offers:        
Handmade

These 1.5 cm felt balls are all handmade in Nepal. All the felted procedures are done by human hands excluding the use of machinery. So, the felt balls are handmade with lots of care and love!

Harmless

Wool felted balls are made up of non-toxic, azo-free dyes. No any sorts of chemicals are used in the manufacturing of these felt balls. Due to this, the felted balls are environmentally friendly and harmless in nature.

Alluring 

Being a handmade item, the felted balls have the unique and attractive appearance. It's harmless in nature with providing alluring look to any items that gets manufactured with.

Long lasting

 Felt and wool manufactures the felt balls using 100% pure merino wool from New Zealand. Because of this, the wool balls are gentle, strong and resilient in nature. It lasts long offering the benefits.

Economical 

The wool felted balls are strong and sturdy in nature. Along with it, it's available in any size and colour imaginable. Additionally, you can use these felted balls for various arts, crafts, DIYs or simply for decorations. It's really an economical product!
Add colours and creativity to your décor with more than 100 colours and sizes of natural wool felt balls. The felt balls are handmade in Nepal and are non-toxic and eco-friendly. If your children are creative and creative play is their natural way of learning, then you should let them. And for that our felt balls are perfect, as providing non-allergic and 100% pure New Zealand wool.
Care instruction for felt balls
Take care of wool felt balls with the following instructions
Generally, hand washing is the best way of cleaning wool felted products.
You can wash the balls in a gentle cycle and then sundry it.
Spot cleaning can also be done with much less effort.
You can use soapy water to give a quick fix to the felted balls.
Keep in mind that you don't soak the balls or rub them aggressively.
Worldwide free shipping
FREE & FAST global shipping* on all orders
Hand made with love
Hand crafted with love from Nepal
24 Hour Support Available