Felt Cat Cave, Wool Cat Cave, Enclosed Cat Bed, Cat Pod, Cat Dome Nest Hiding Place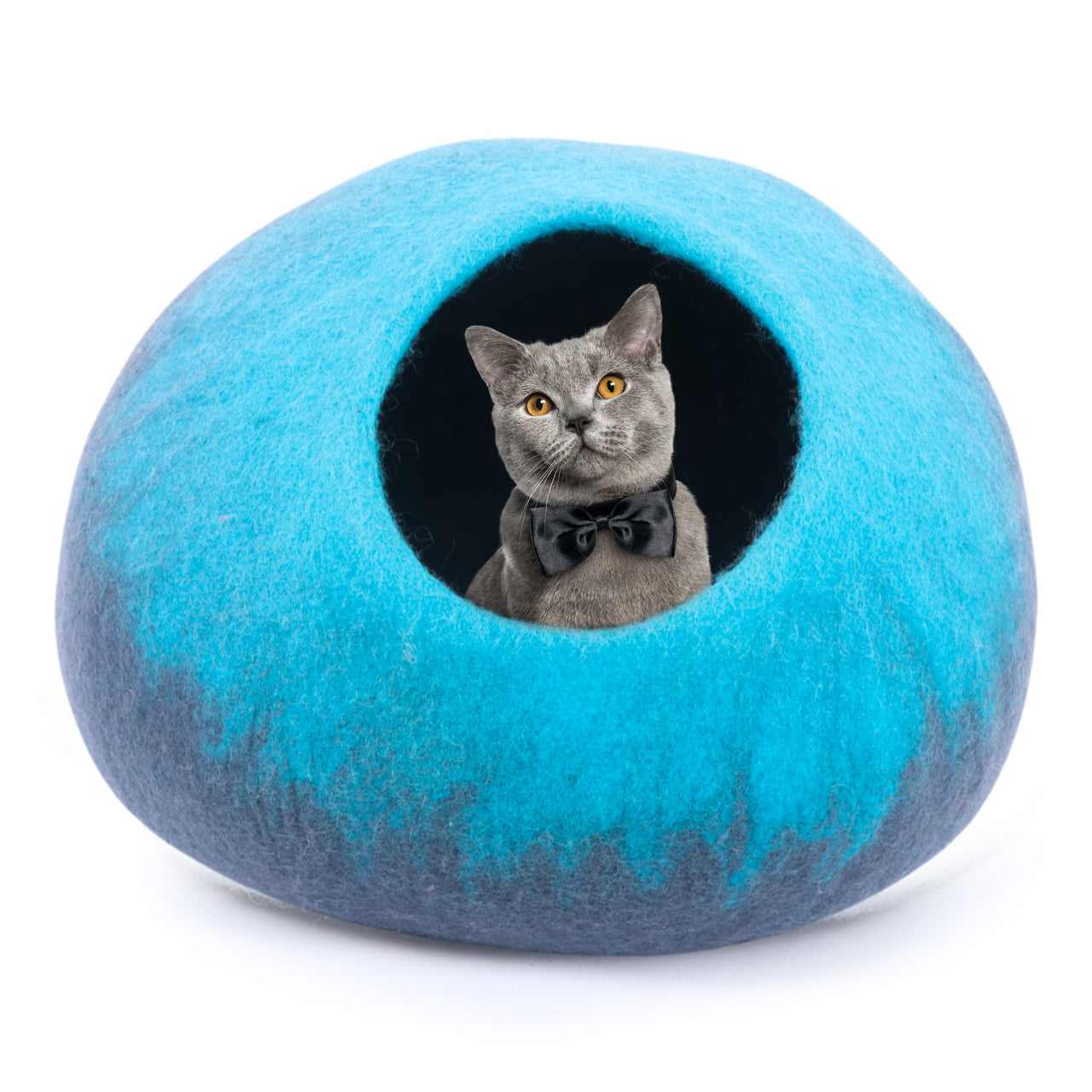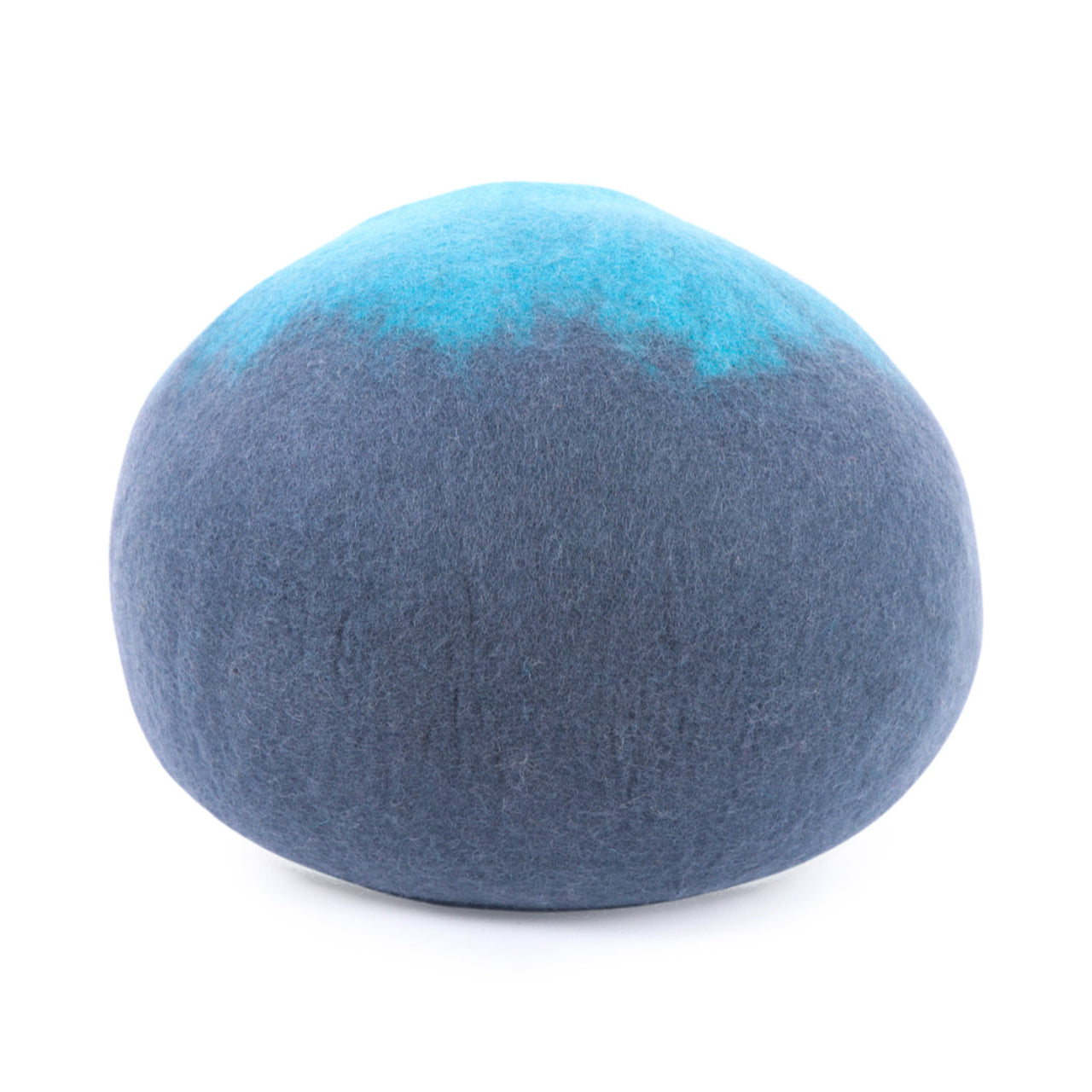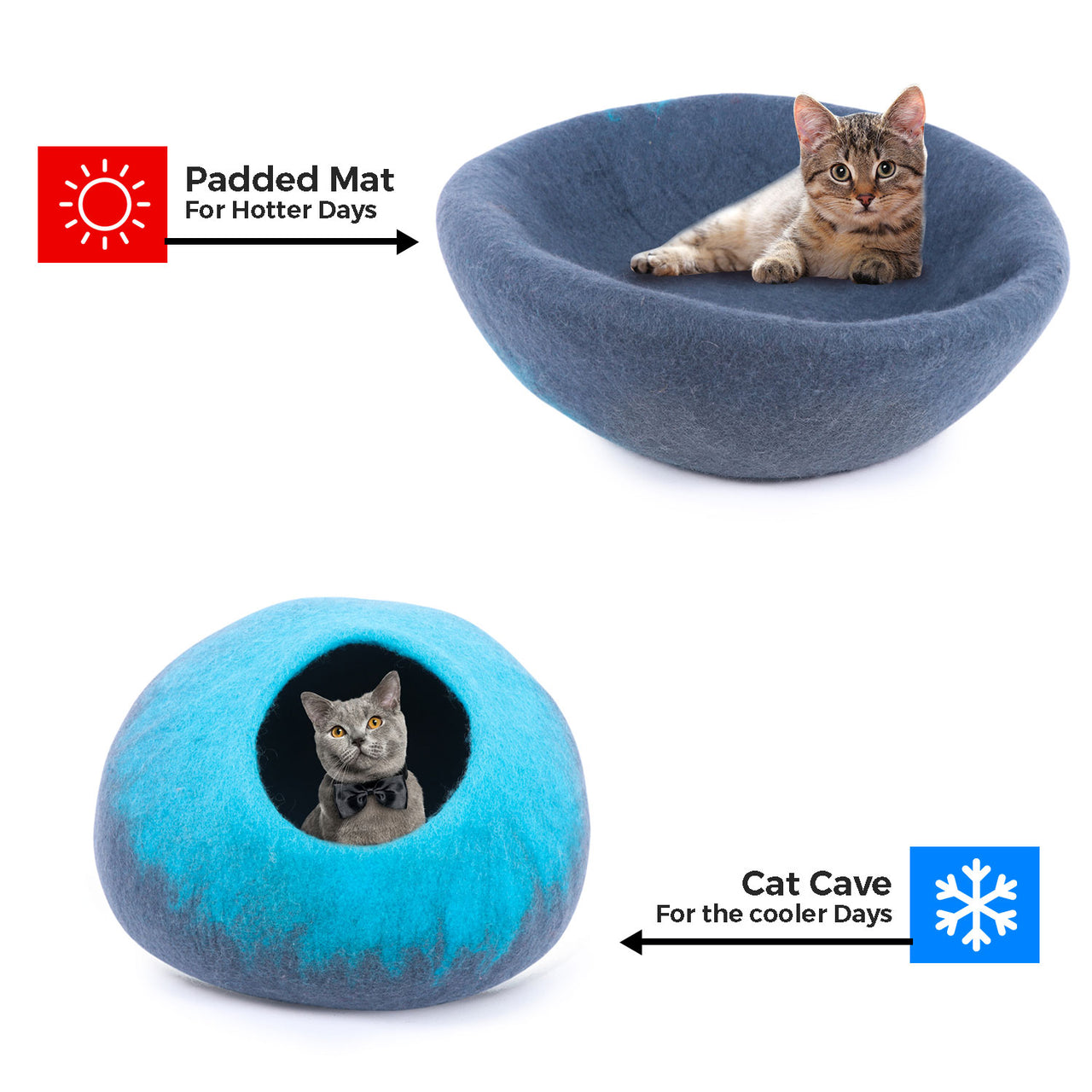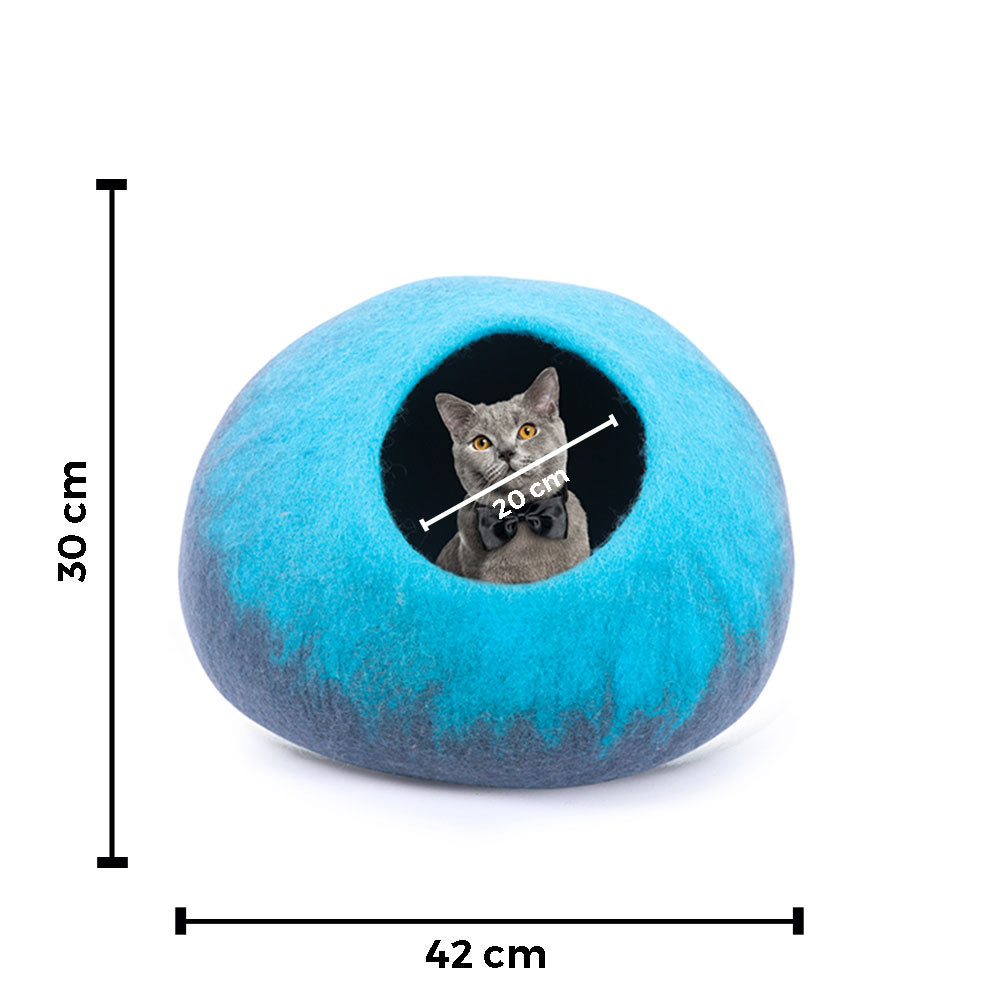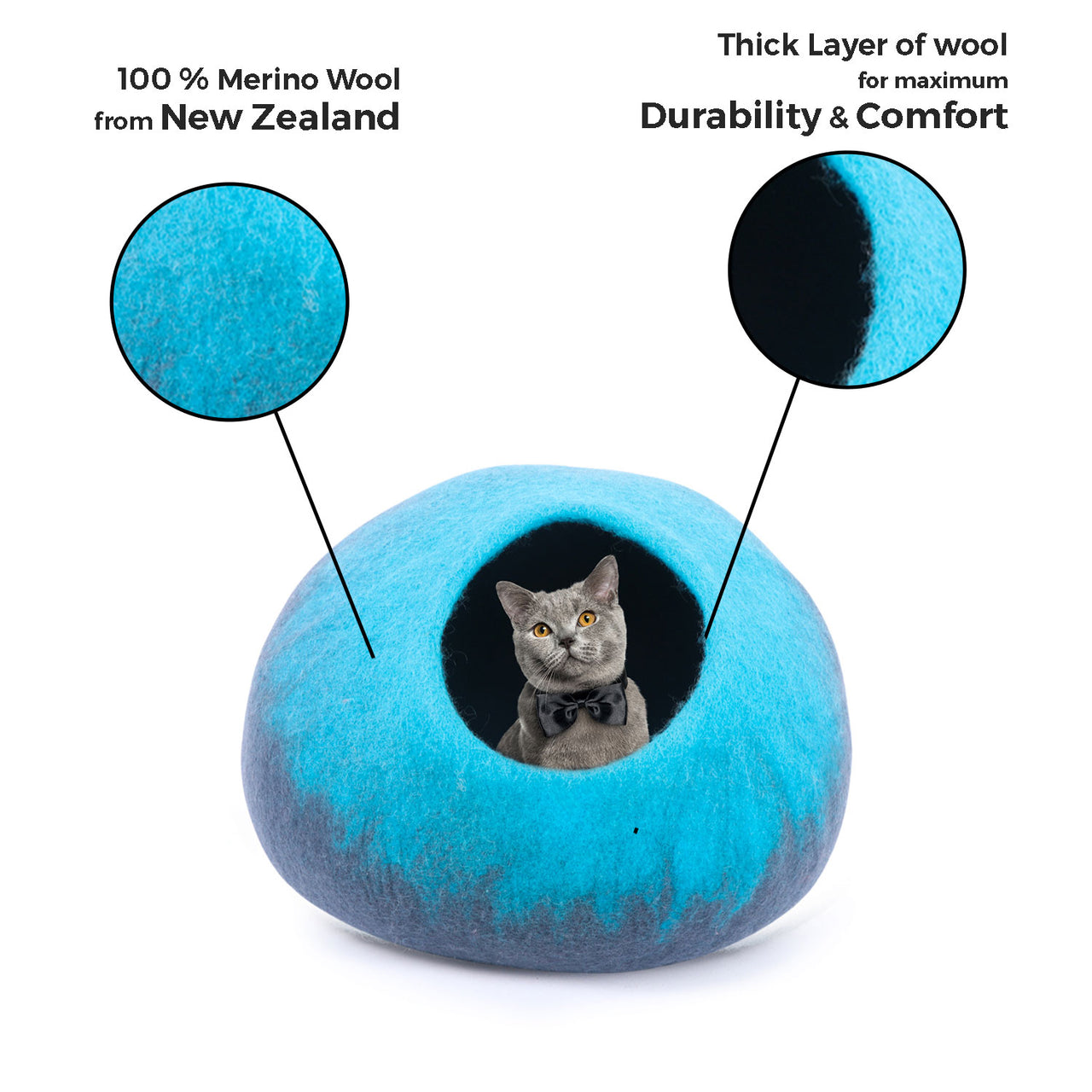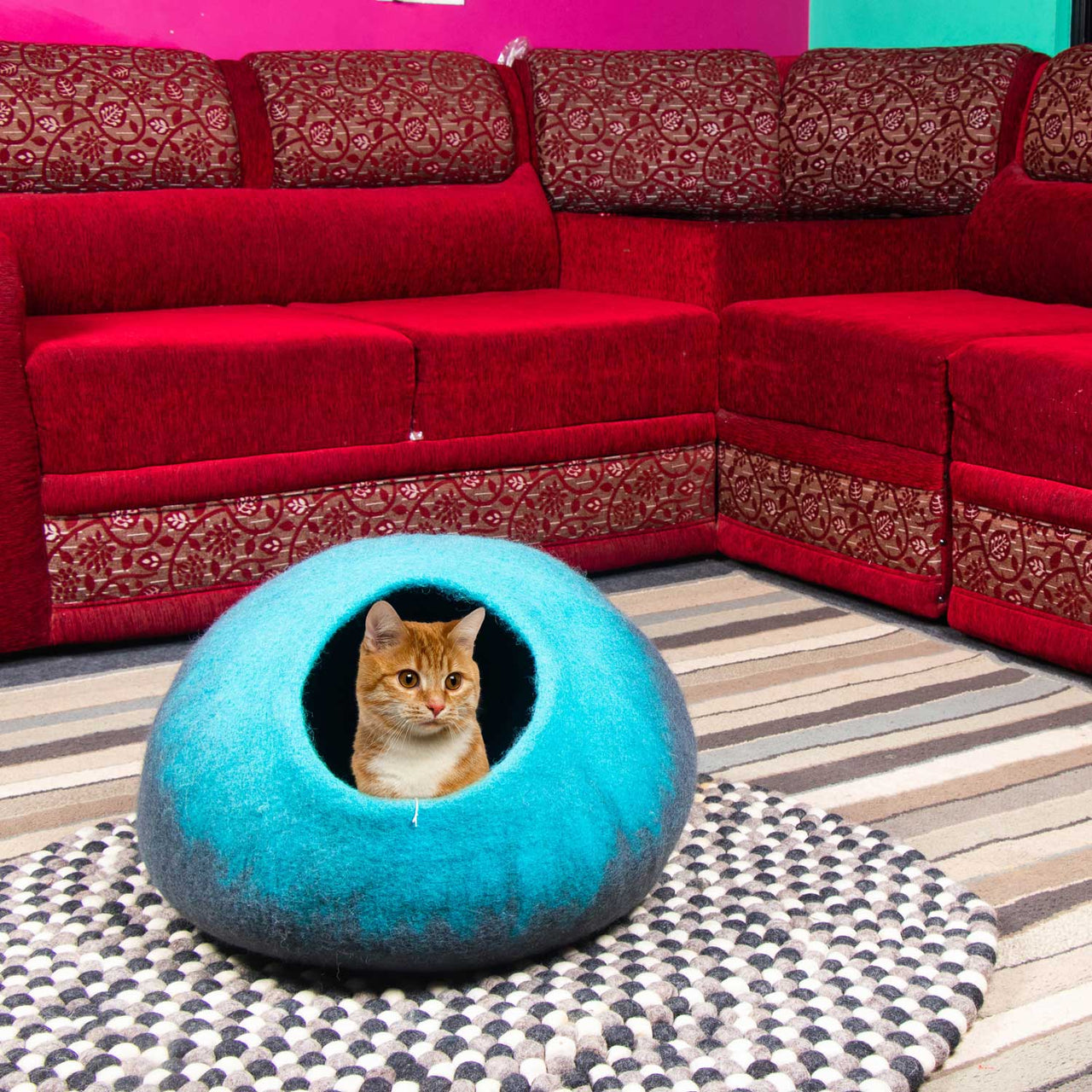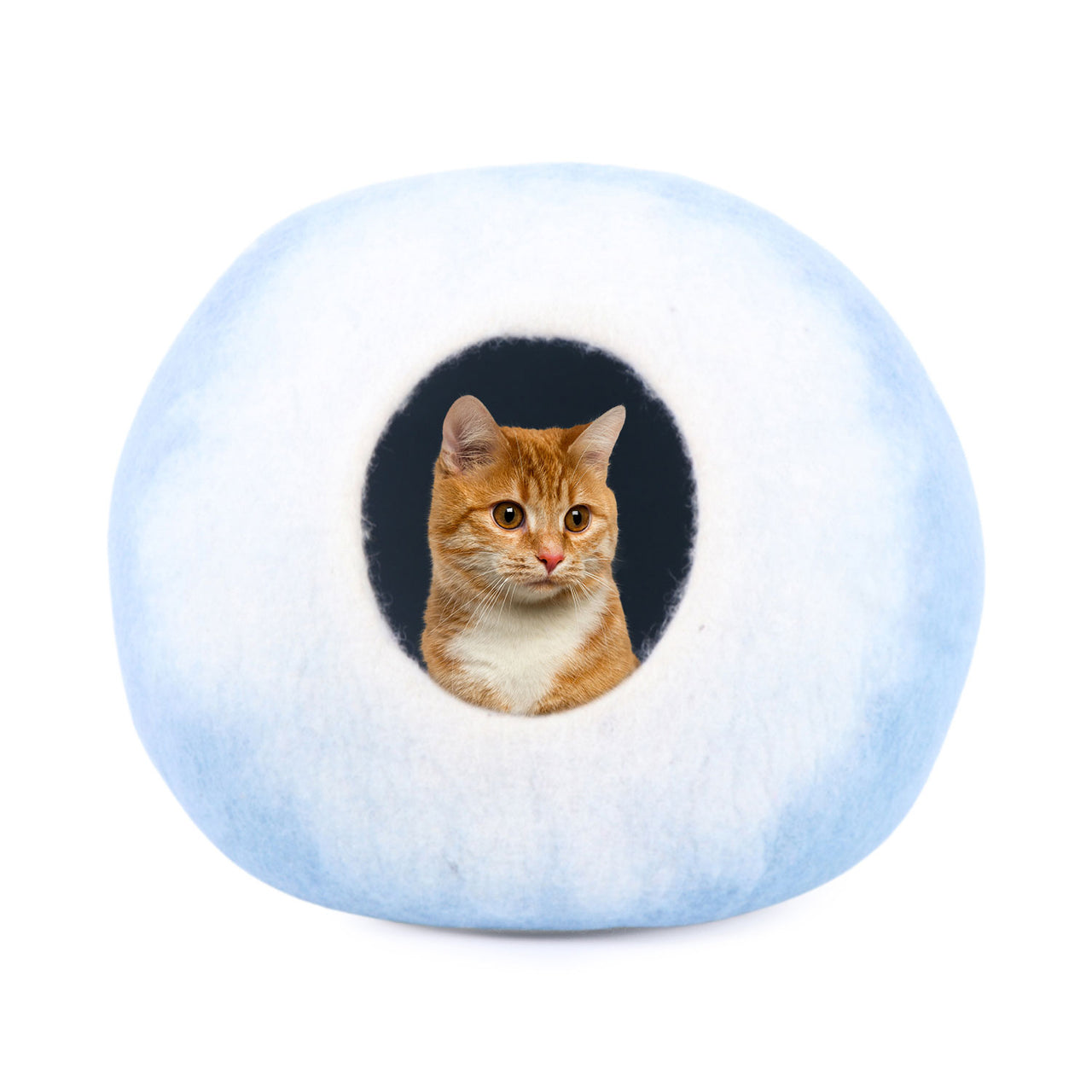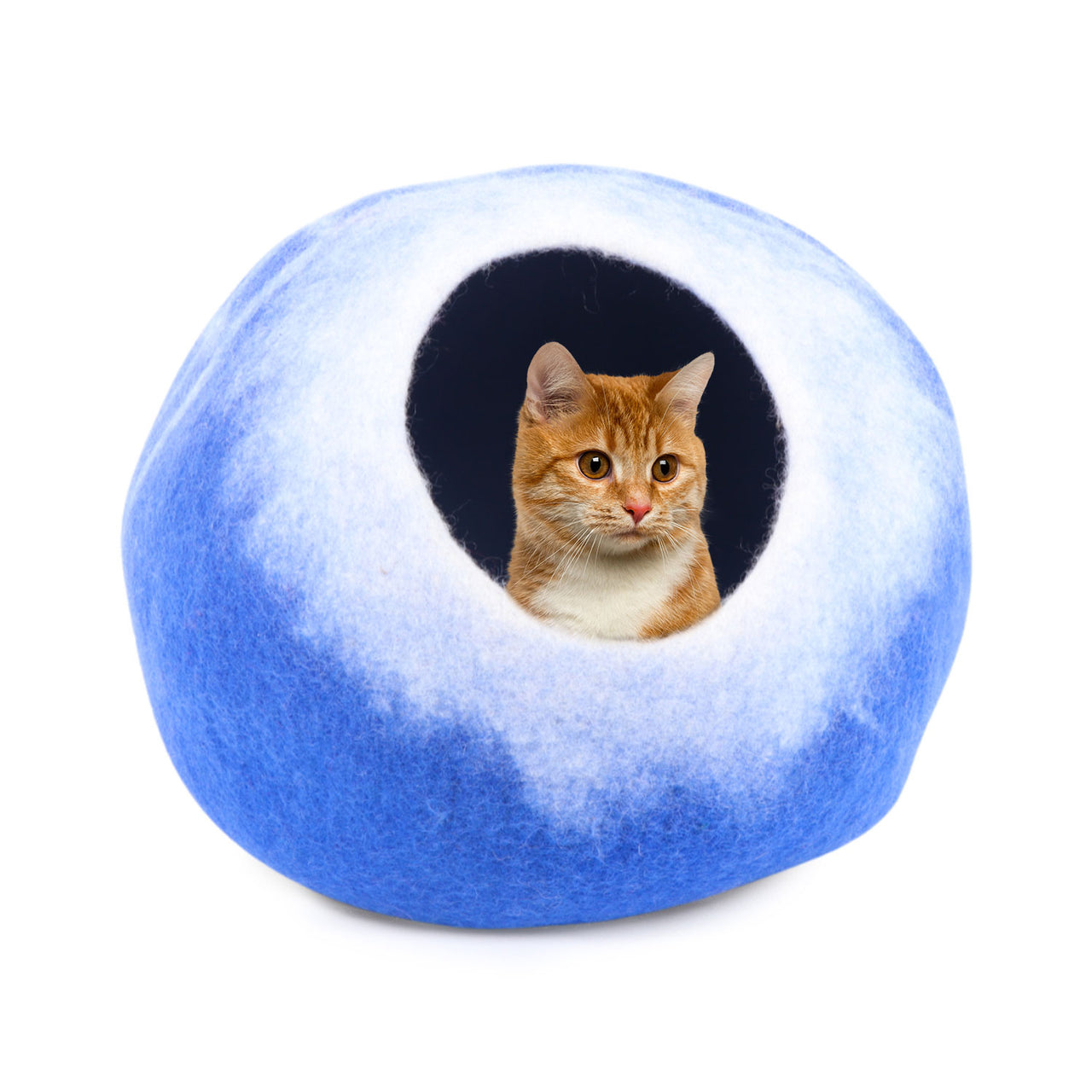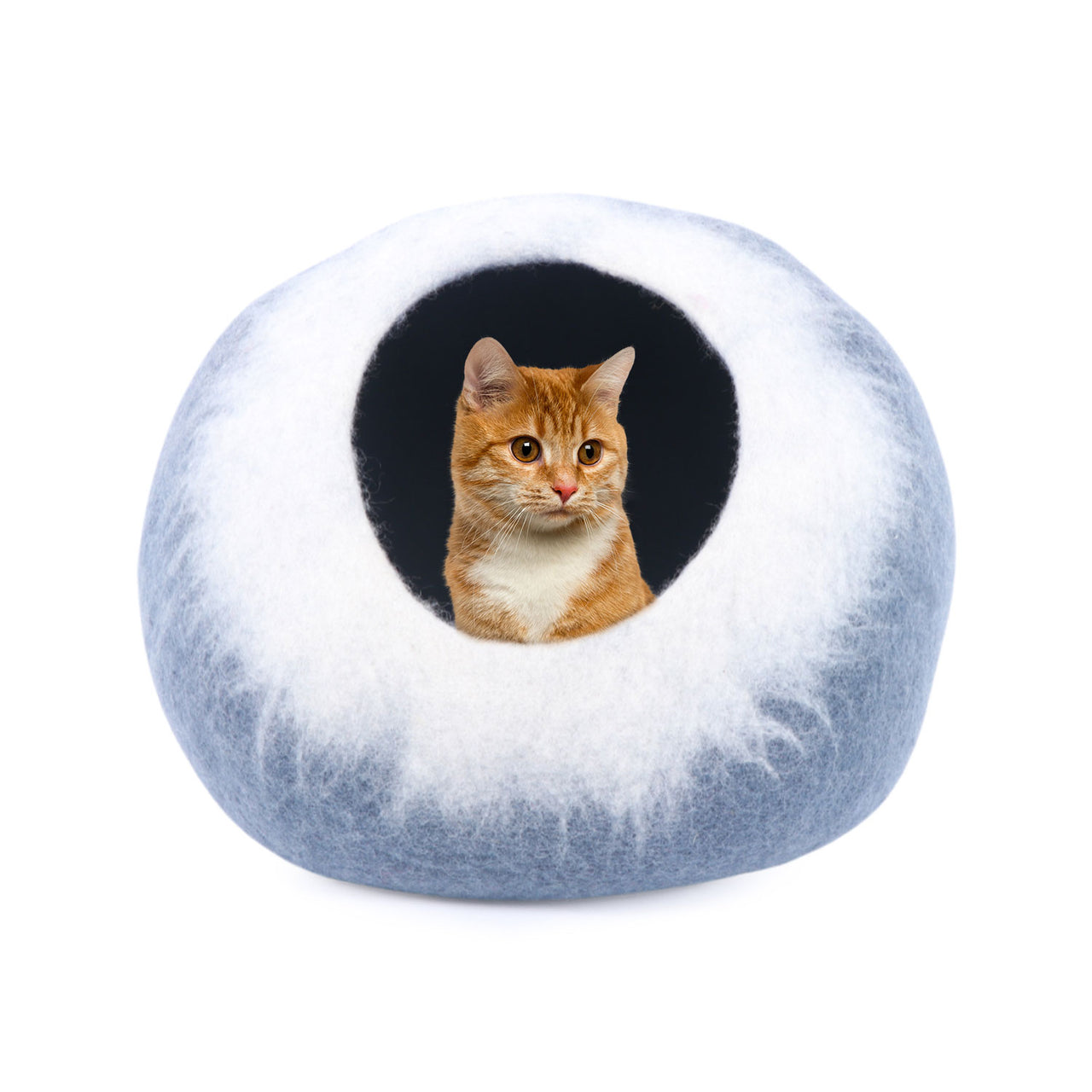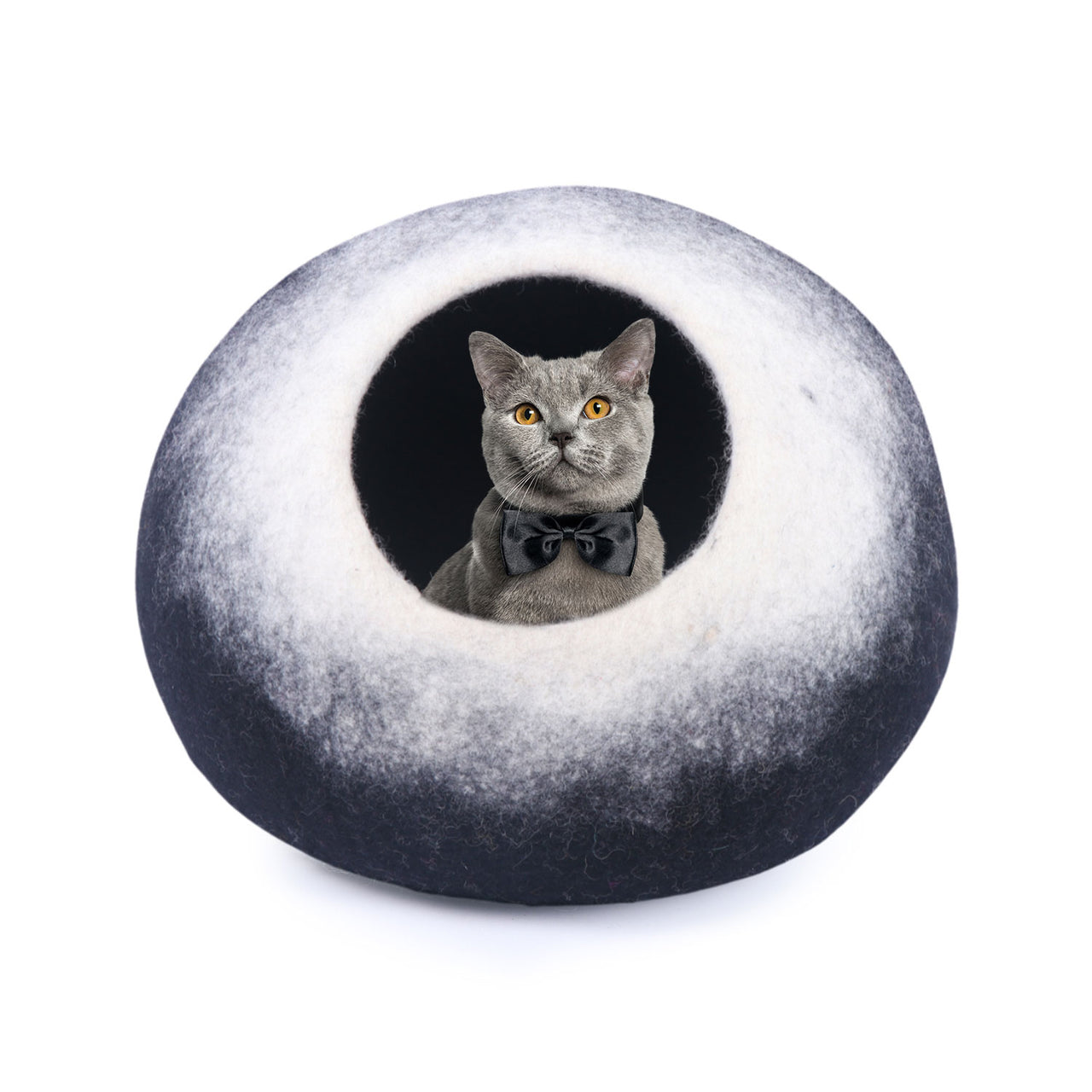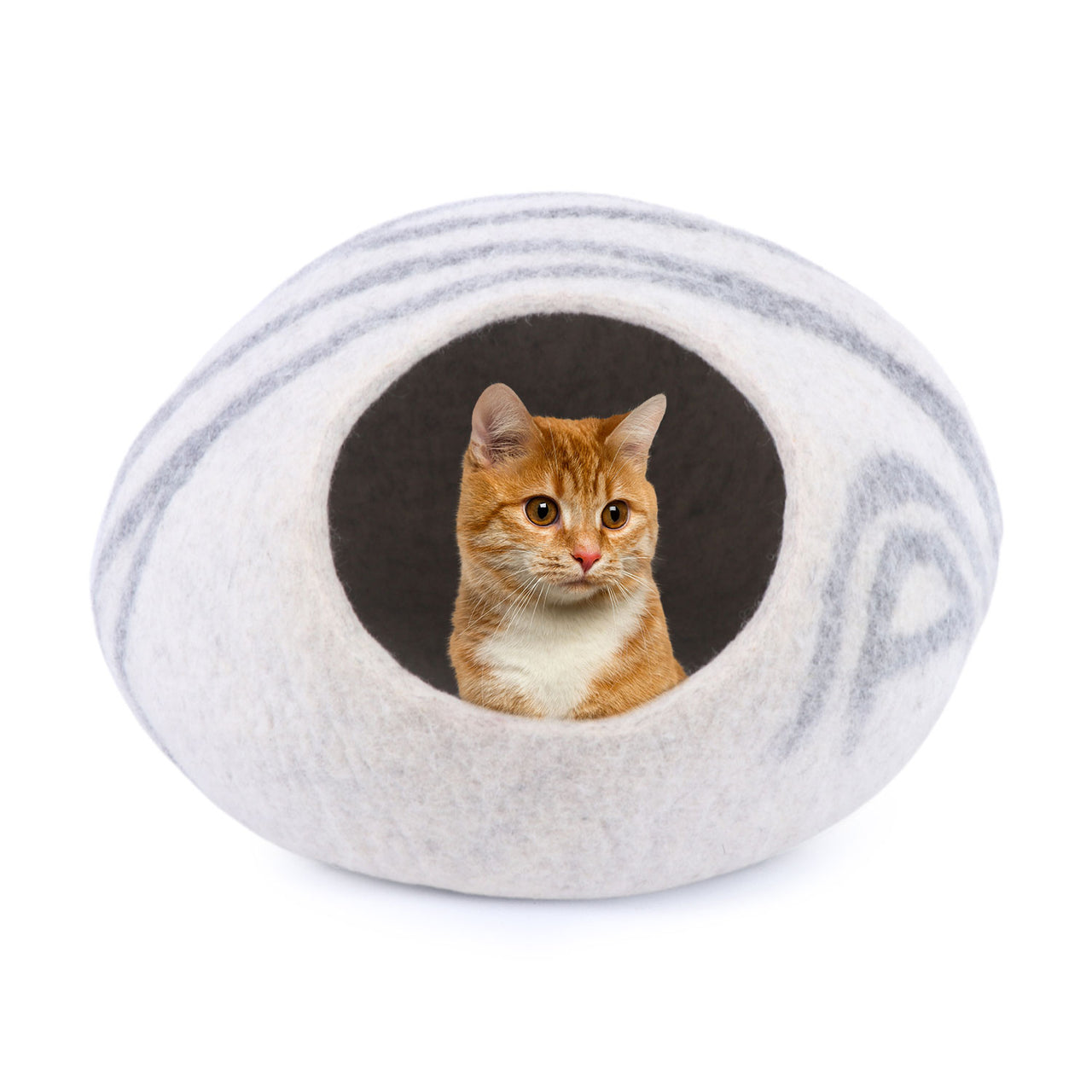 Description Care Instruction
Indoor cat house probably seems fascinating but it is much more inducing when handmade with love using natural wool.
We, Felt and wool presents you a uniquely designed wool cat cave made in Nepal that not only provides a comfortable private space to your cats but also adds extra decor where it is placed.
Benefits:
Manufactured with pure nz wool, our wool felt cat cave is with no chemicals or any other harmful materials.
Local craftsperson from Nepal gives impressive layout to the felt cat cave bed that surely attracts everyone's attention.
Heat releasing property provides your cat a warm and secure place to spend their private time.
Being a felt wool product, its cleanliness won't upset you as it is very simple to clean and take care of.
Our wool cat cave with semi-closed nature reduces unnecessary noise that obviously delivers a sound sleep and a quality playtime to your beloved cat.
To be the owner of cat brings unlimited love to your life. Why not award a secure space to them? Decorate their life along with yours through our comfortable cat bed that fits everywhere.
Care instructions:
 As our cat caves are made from highest quality wool, they are easy to clean as well as to take care of. Without any worries, you can simply clean the felt cat house at home yourself.
Follow these following steps to take care of the product:
Shake well to remove dust particles or debris from inside.
Spot clean with a damp cloth or hands using cool water.
Not advisable to leave in wet places (Use soapy water gently for quick fixes).
Use of vacuum is recommended.
Dry cleaning is also possible but better to use the gentle cycle.
Hand made with love
Hand crafted with love from Nepal
Worldwide free shipping
FREE & FAST global shipping* on all orders
24 Hour Support Available