4 cm Felt Balls/Felt Balls Wholesale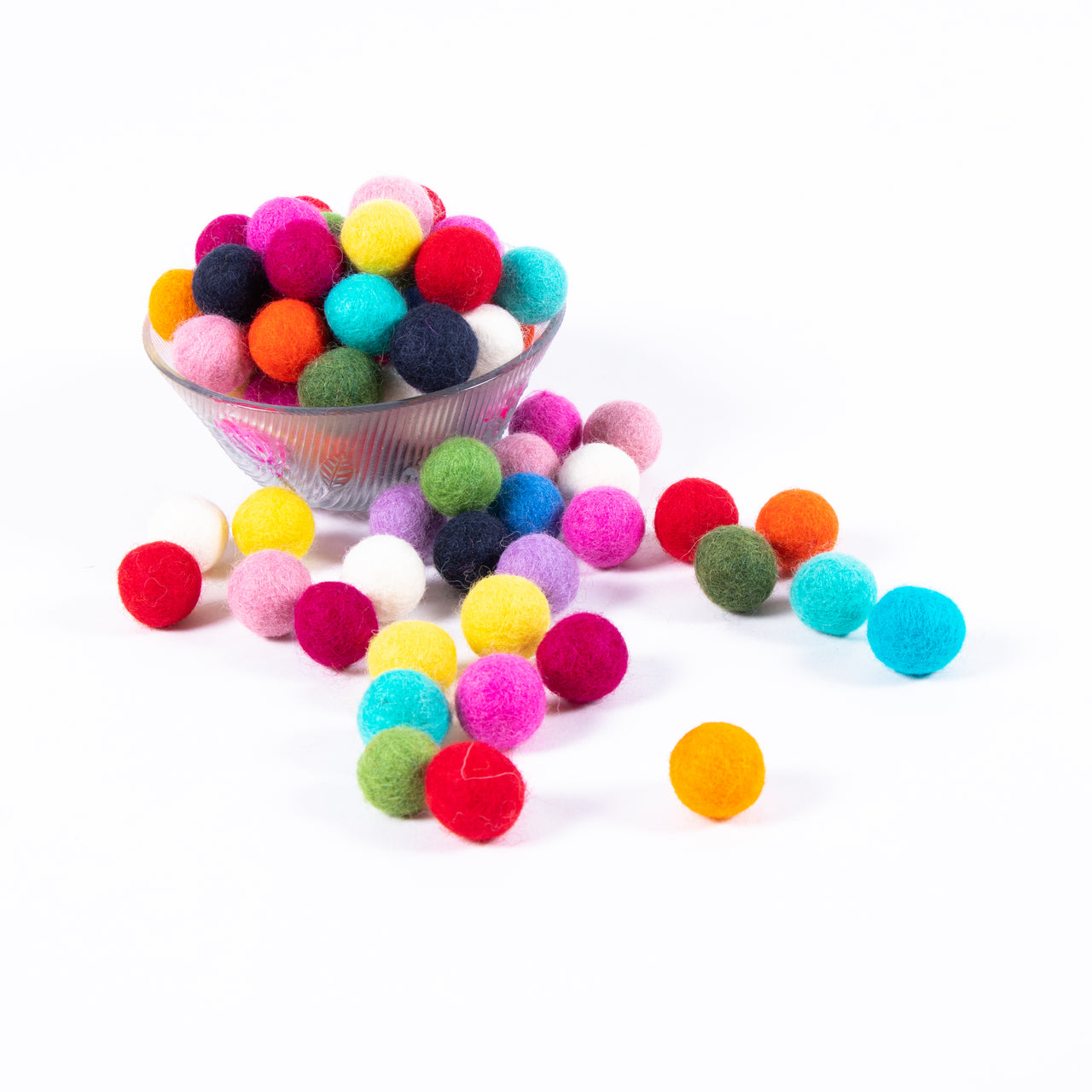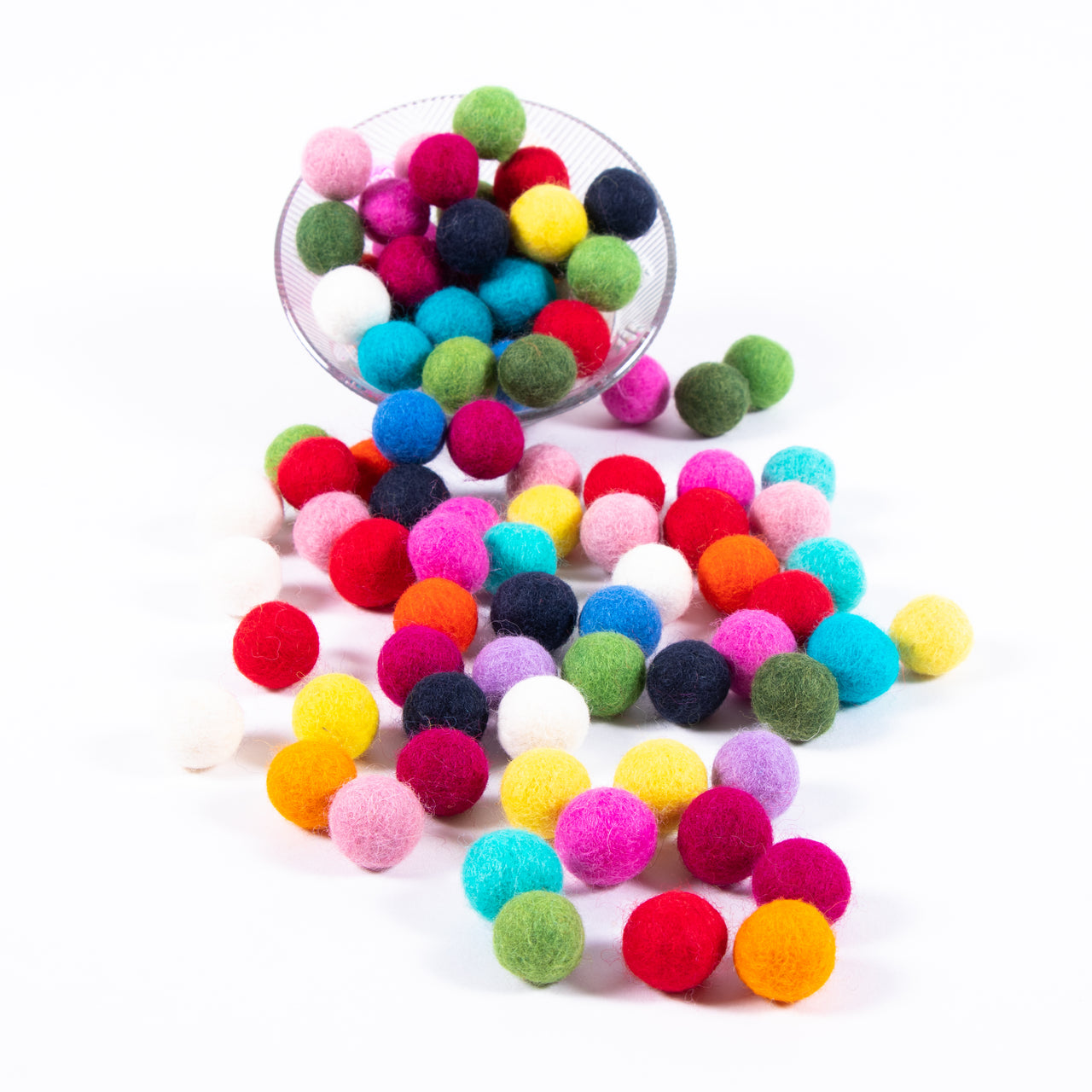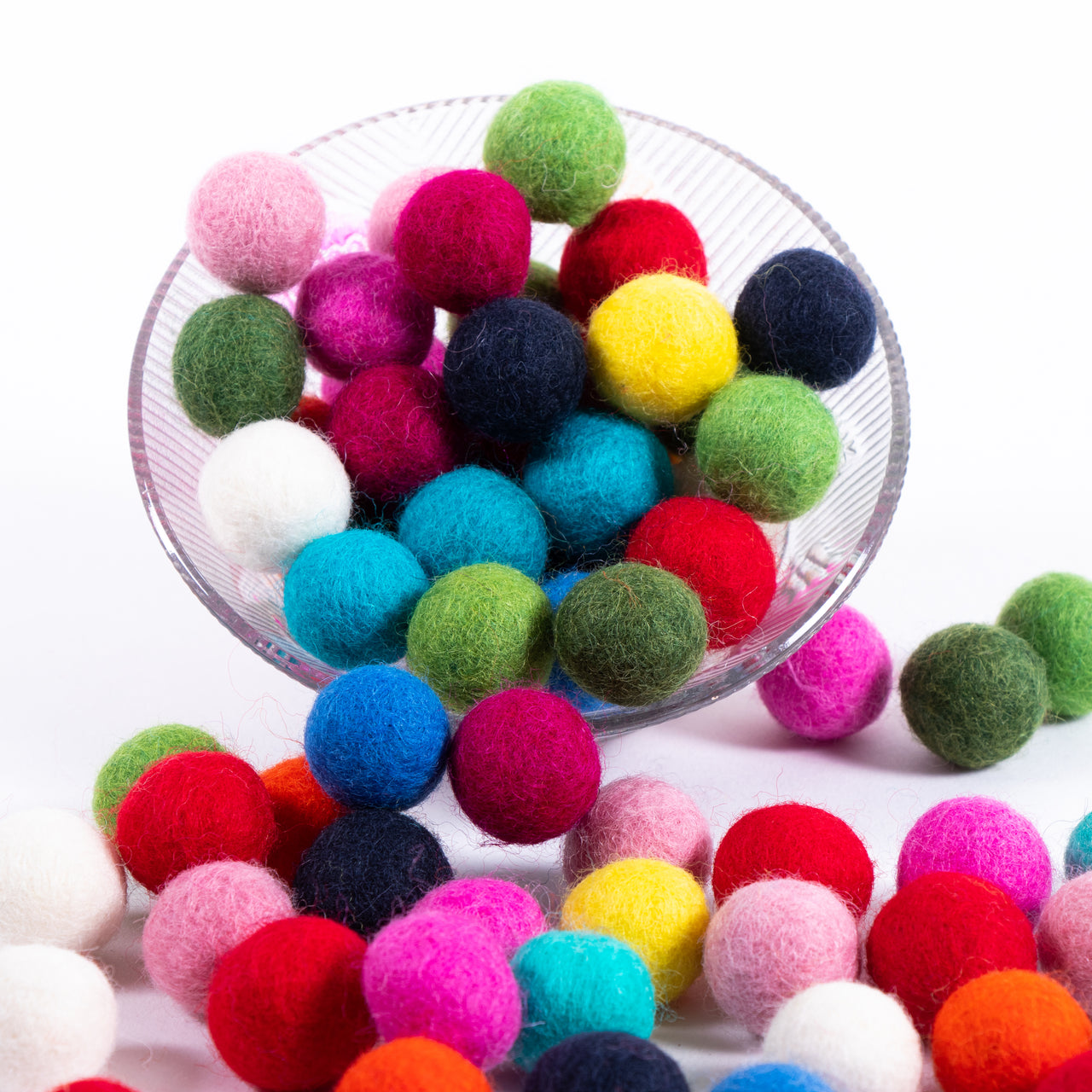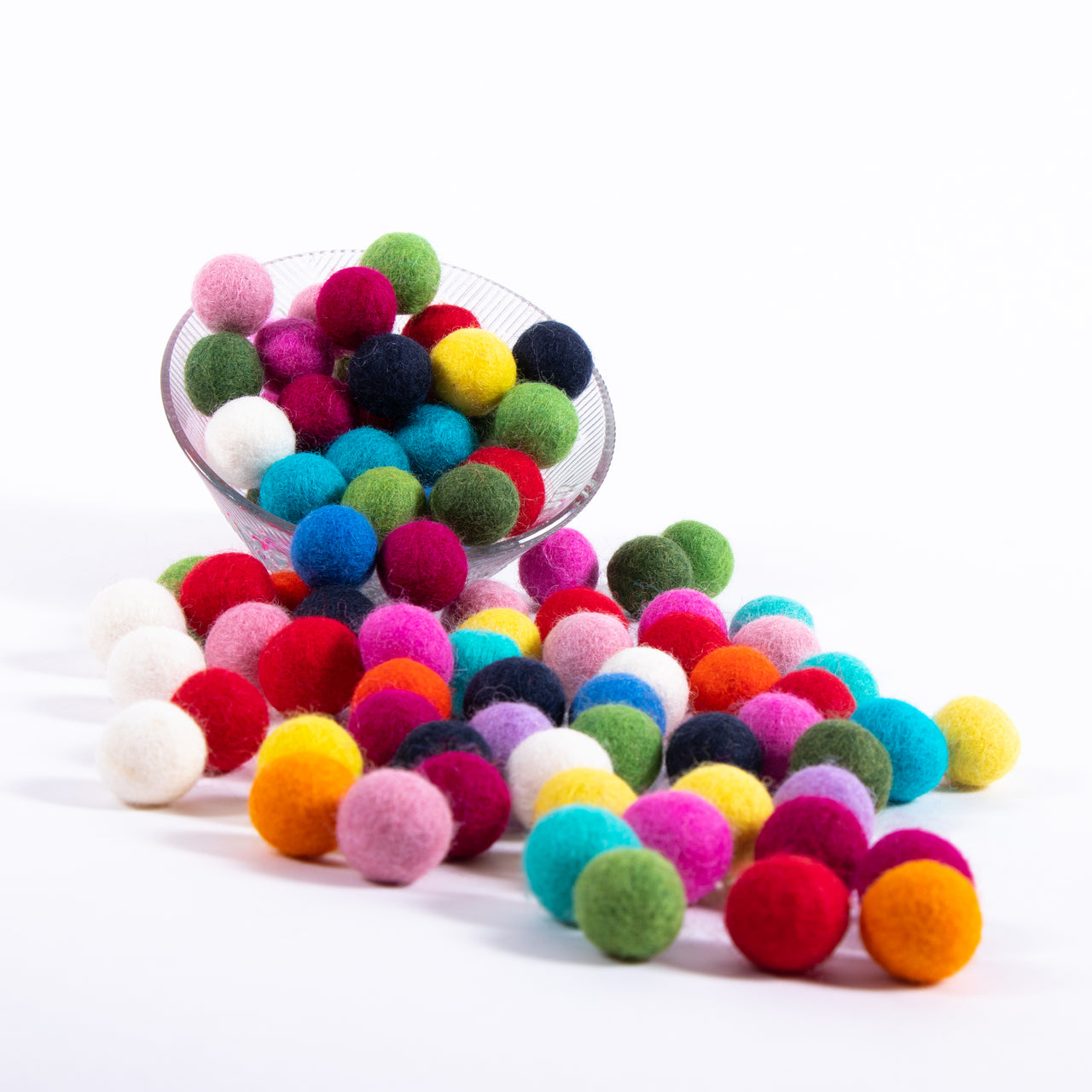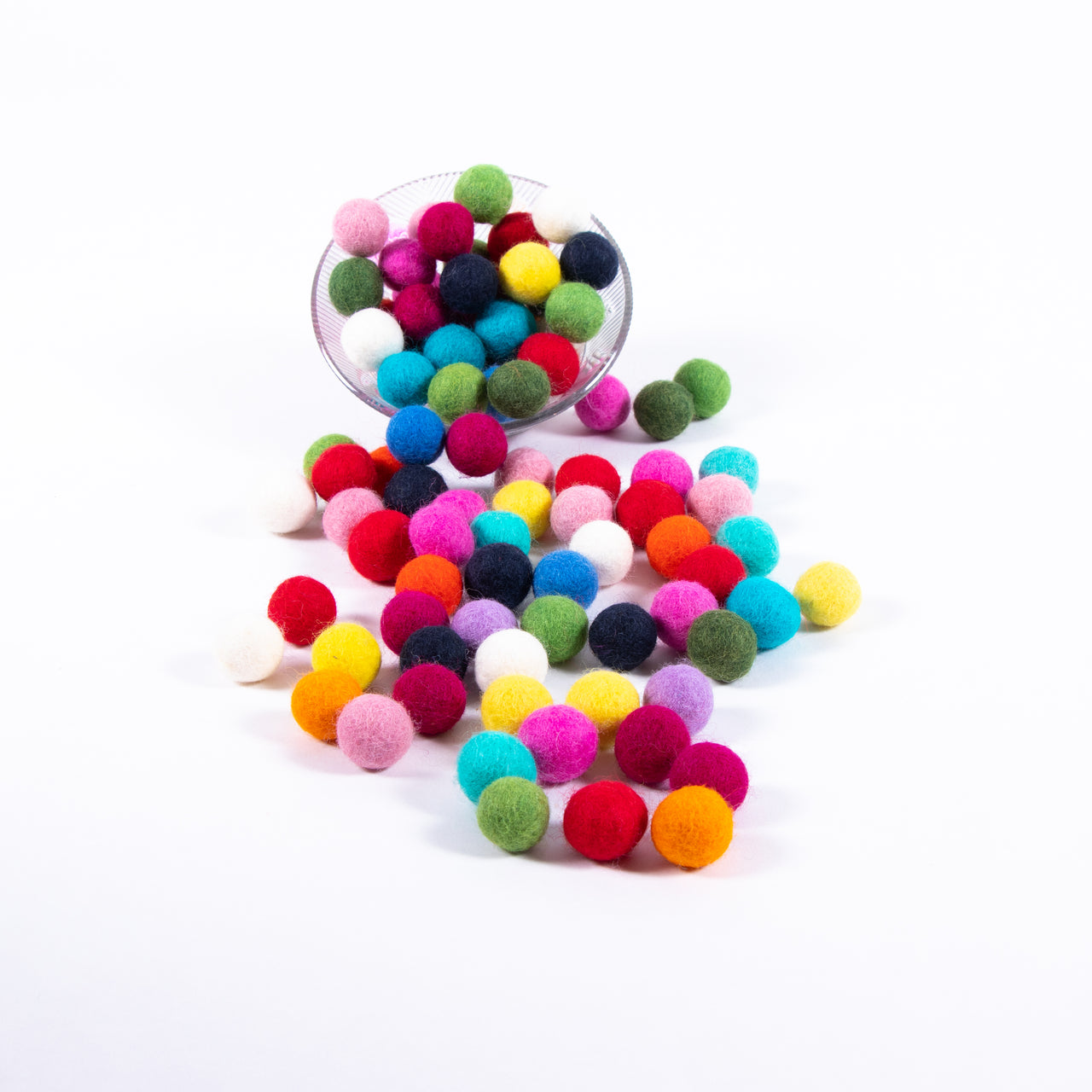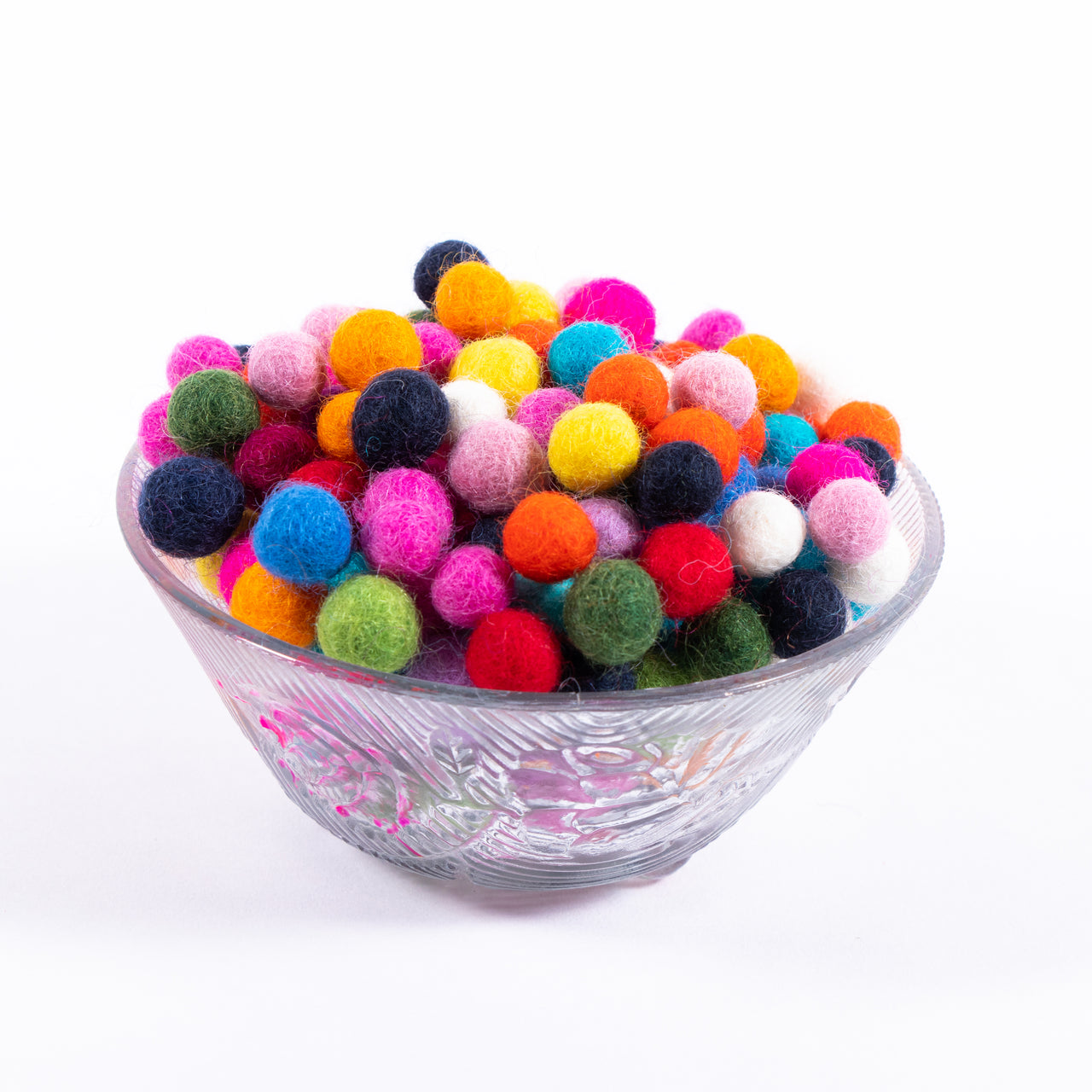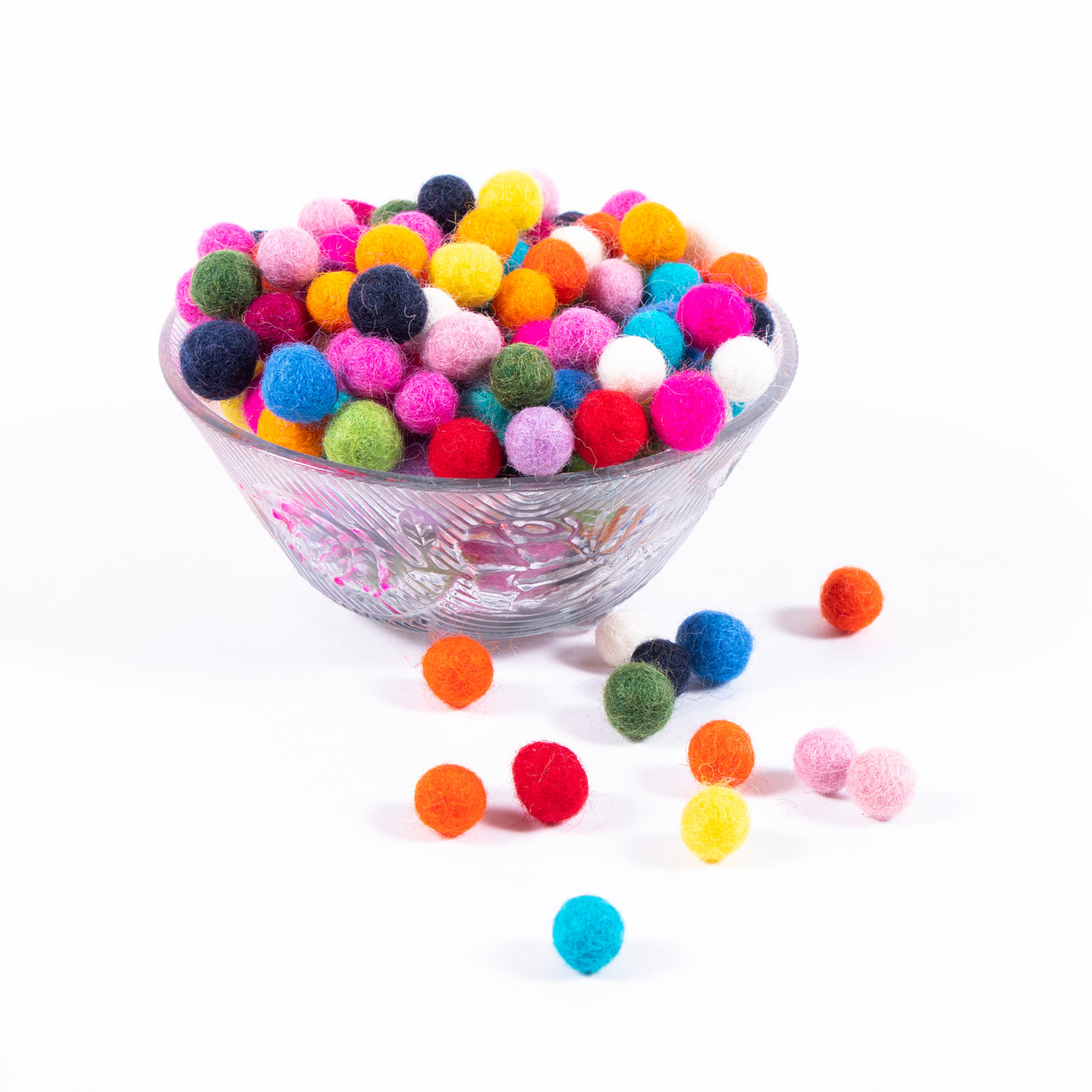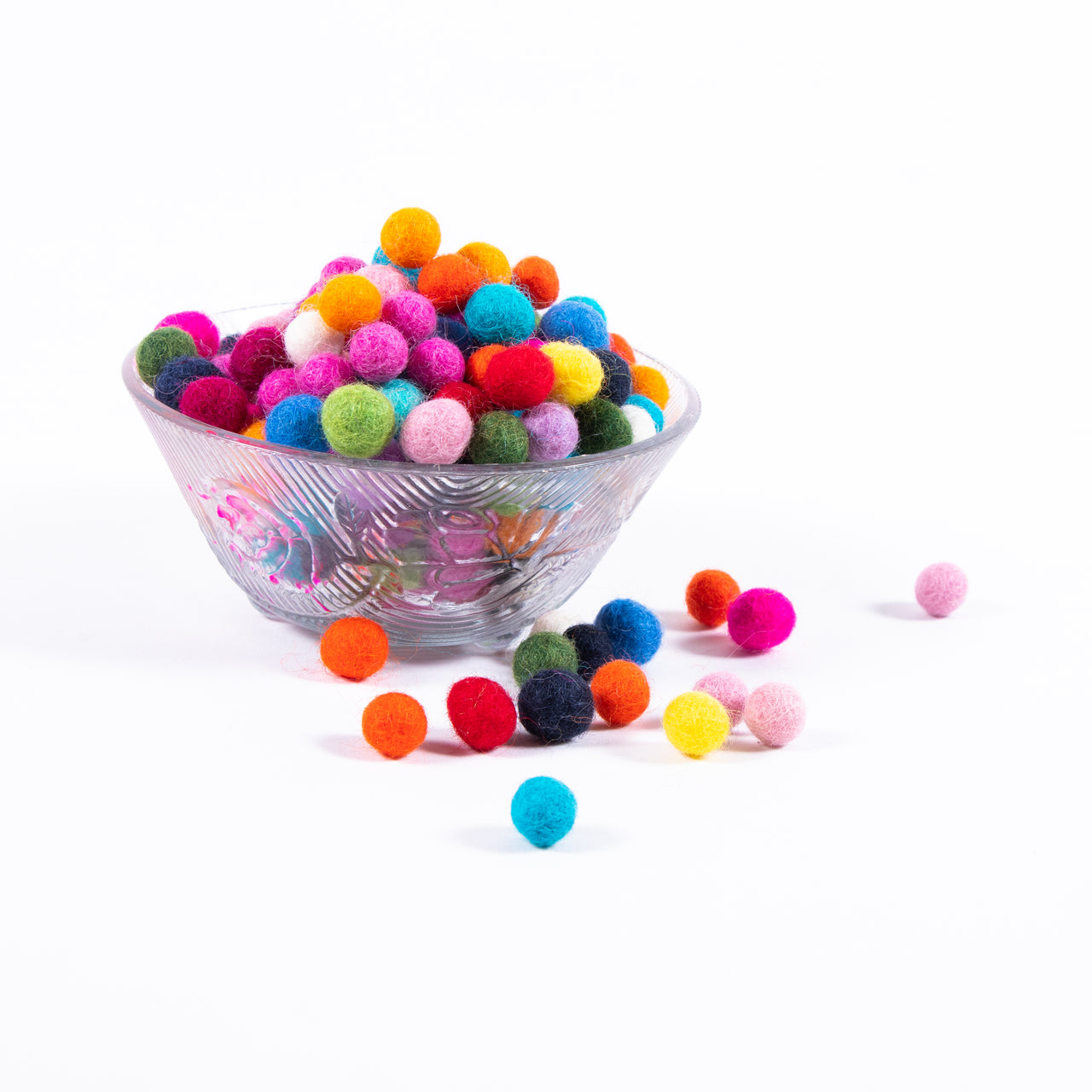 About this Felt Balls Care Instruction Size Information About Felt Balls
Let your creativity run wild with our felt balls. With a delicate yet resilient texture, felt balls are made using just soap and water, rolled into shape and left to dry in the sun. They provide a multitude of different creative uses, from garlands to decorations or shelf adornments. The non-toxic, non-allergic and azo free dyes make these felt balls an eco-friendly product that is sure to brighten any space.
We have pointed out the benefits of wool felted balls for you. So, here we go:
Wool felted balls are handmade in nature.
It is made using pure merino wool from special breed of merino sheep of New Zealand.
It is a pet friendly and a harmless product that is safer as a toy for your kids too.
Felted balls are durable and last long.
Balls from felted wool are economical in nature.
It's a great and beautiful item for decorations and DIYs.
Our 100% pure New Zealand wool felt balls are an amazing addition to any DIY project, décor idea, or simple decoration. They're durable and easy to clean, plus non-toxic and gentle enough for everyone. Discover all the creative things you can do with a little help from our wool felt balls.
Care instruction for felt balls
Take care of wool felt balls with the following instructions
Generally, hand washing is the best way of cleaning wool felted products.
You can wash the balls in a gentle cycle and then sundry it.
Spot cleaning can also be done with much less effort.
You can use soapy water to give a quick fix to the felted balls.
Keep in mind that you don't soak the balls or rub them aggressively.
Worldwide free shipping
FREE & FAST global shipping* on all orders
Hand made with love
Hand crafted with love from Nepal
24 Hour Support Available