Cat Faced Grey Coloured Felt Cat House With Ears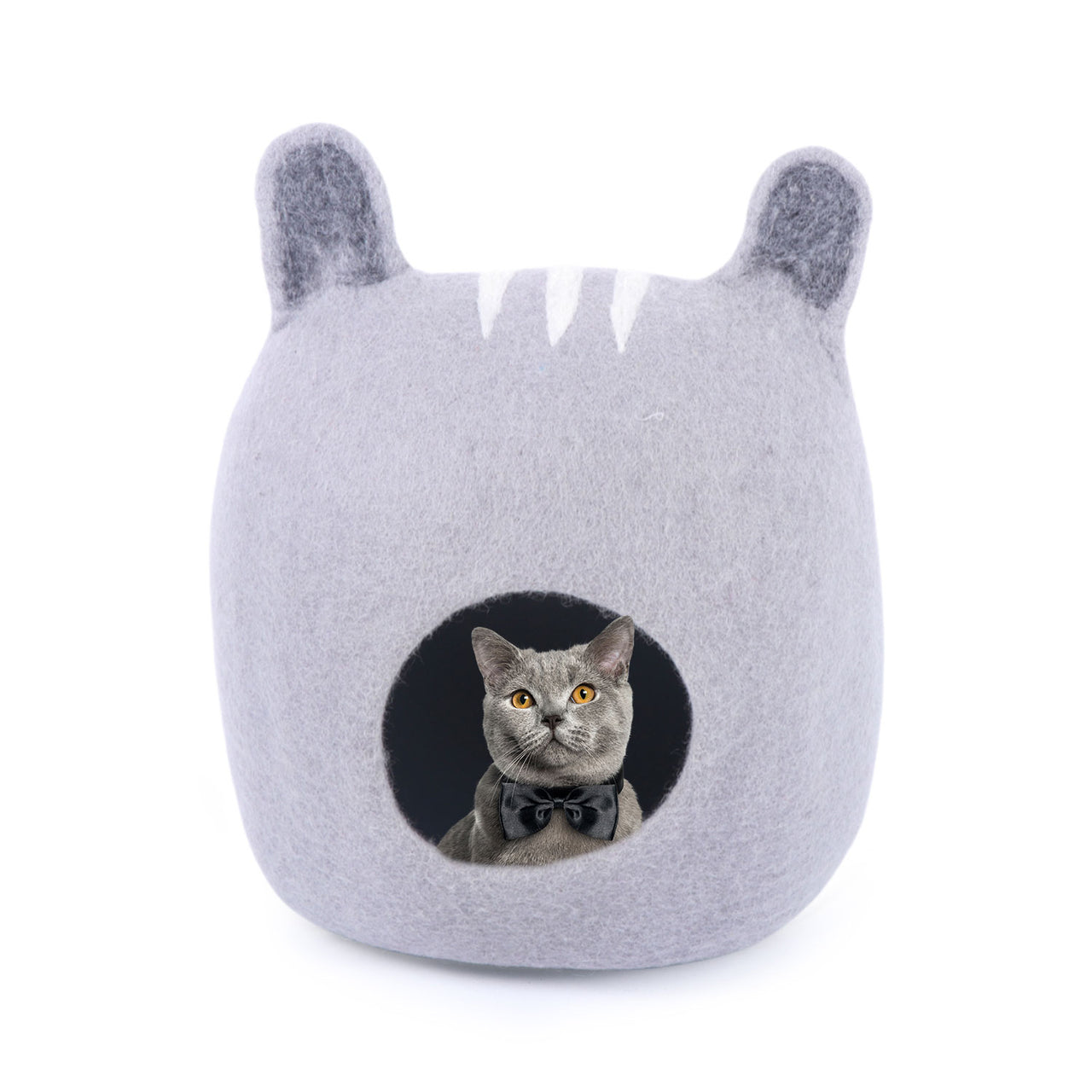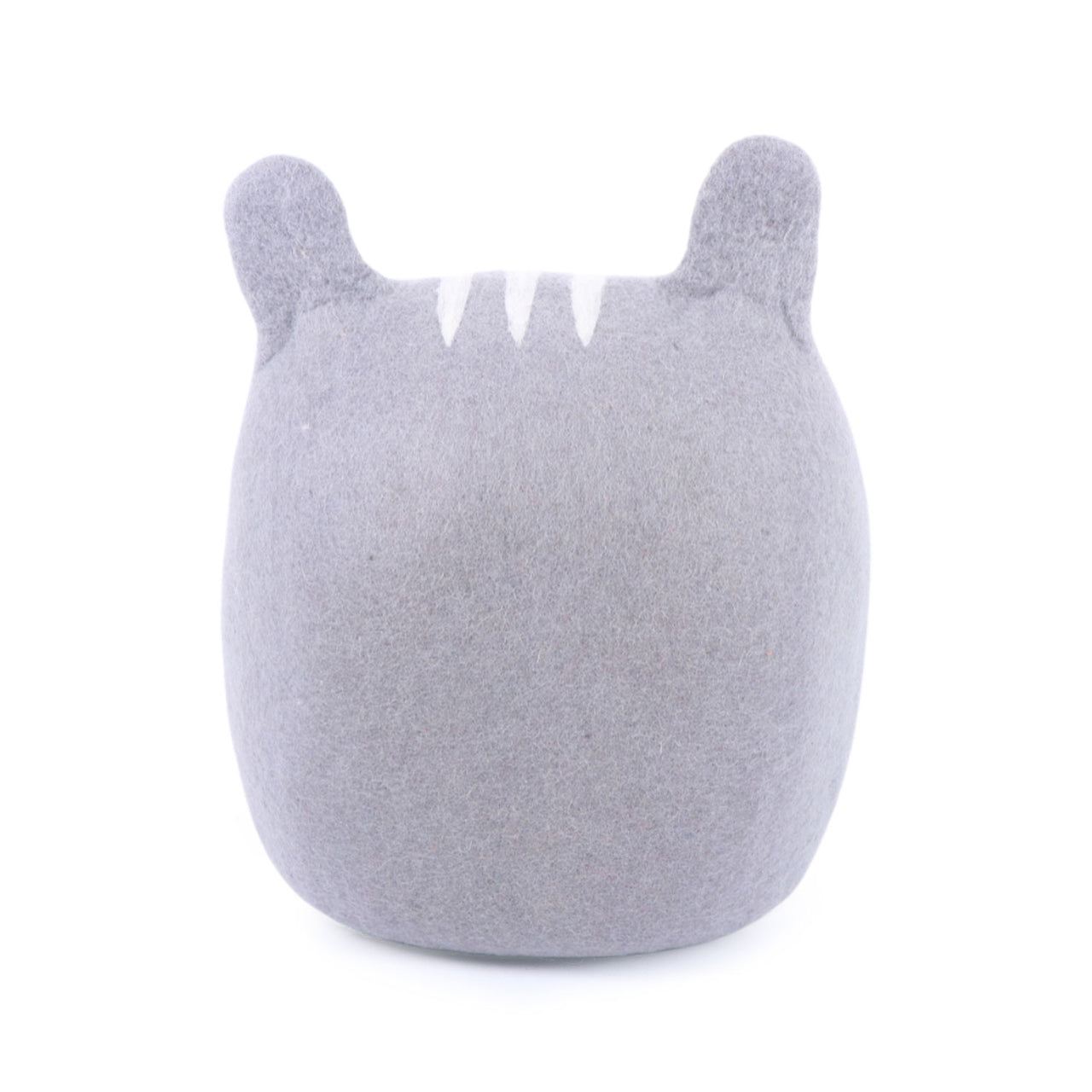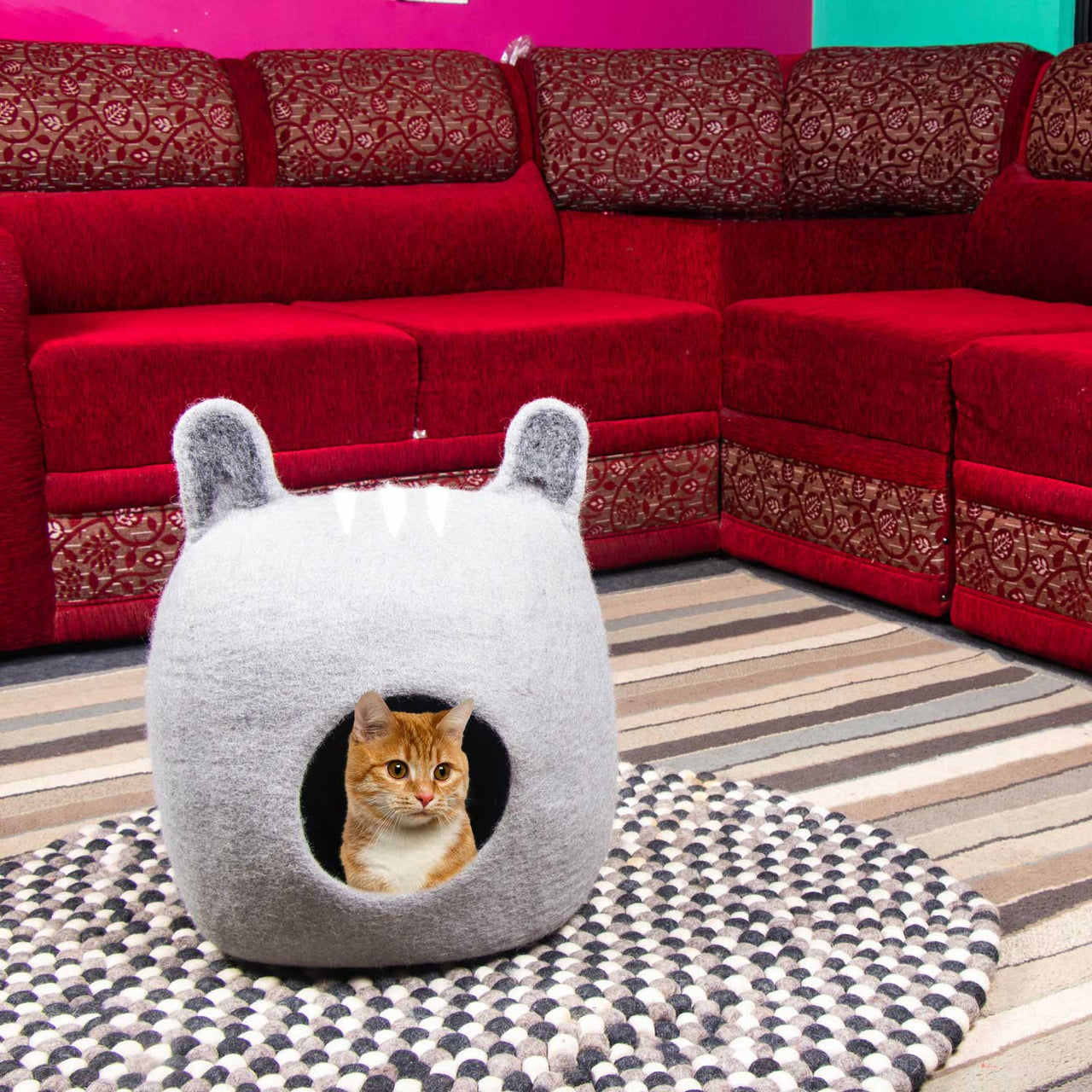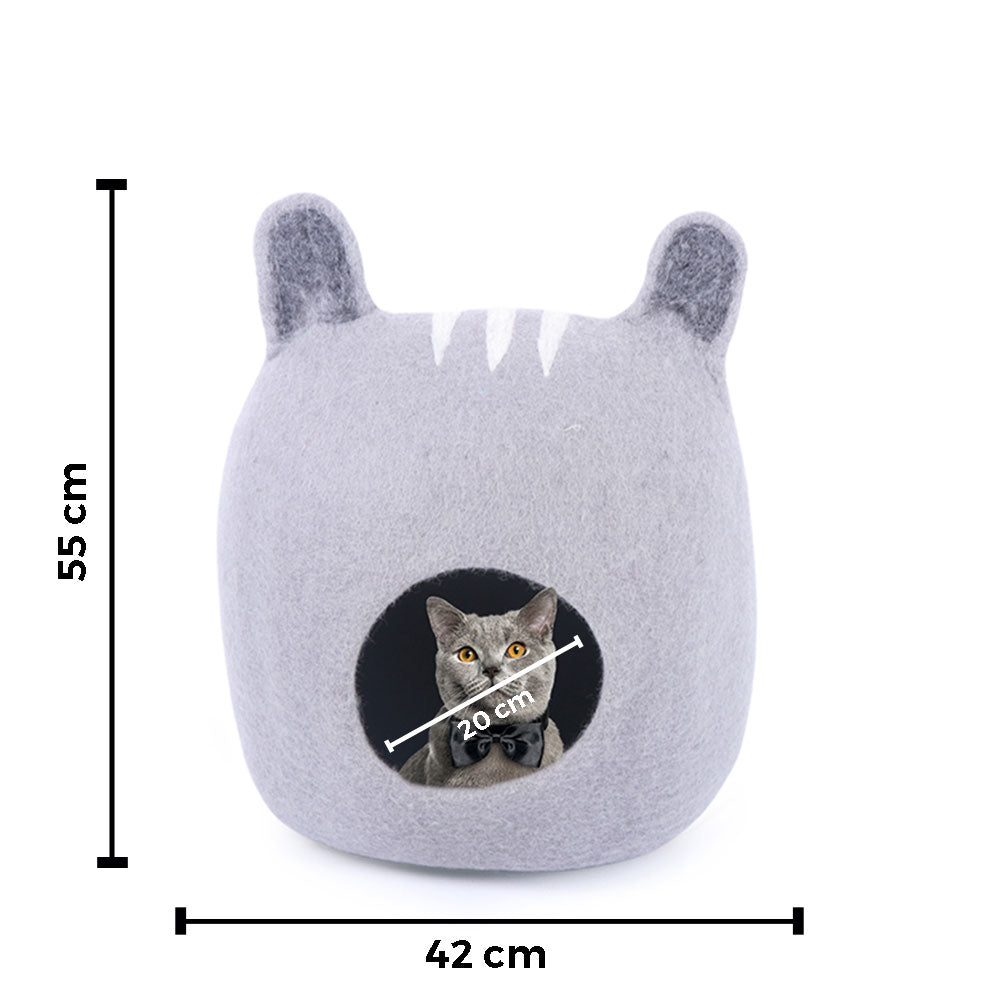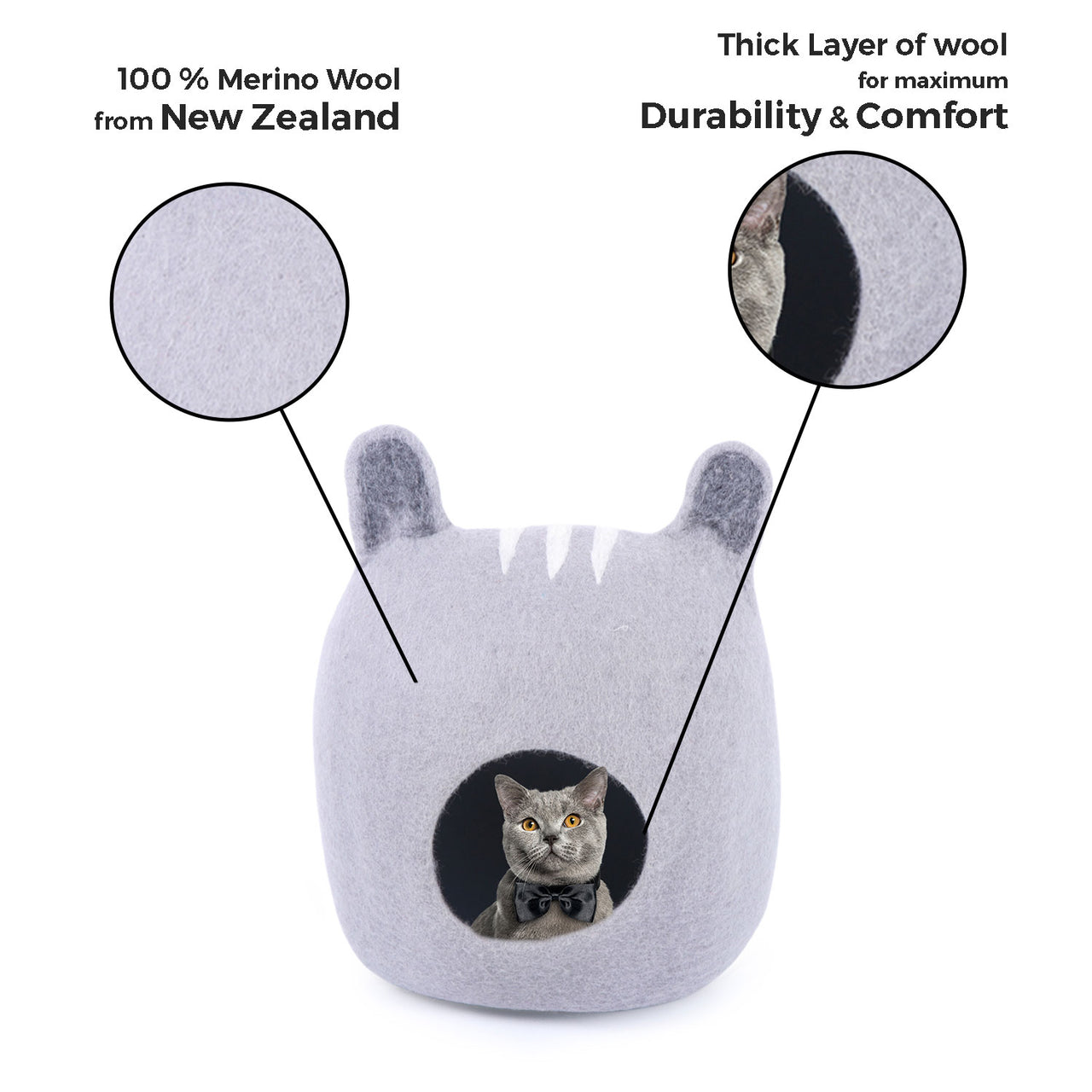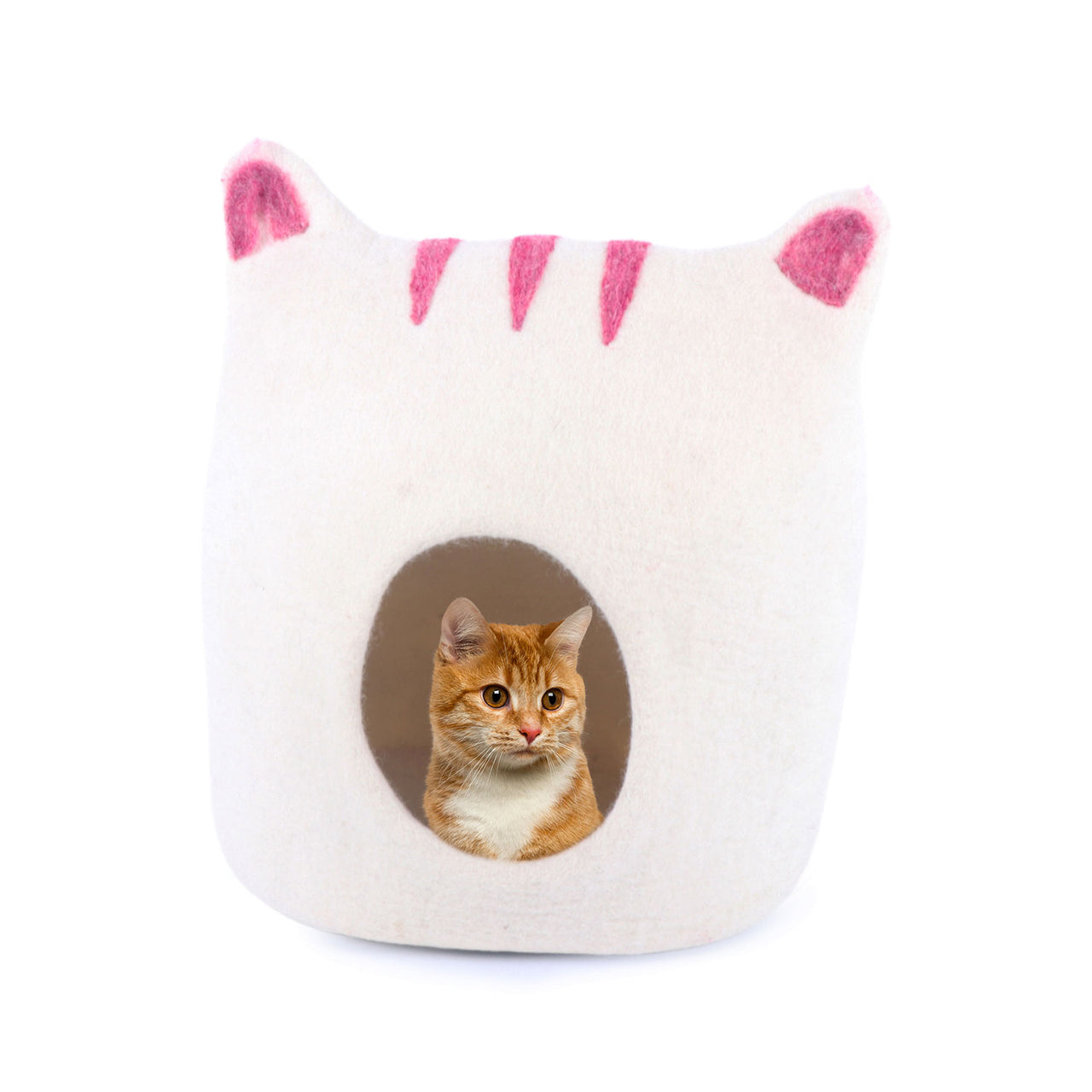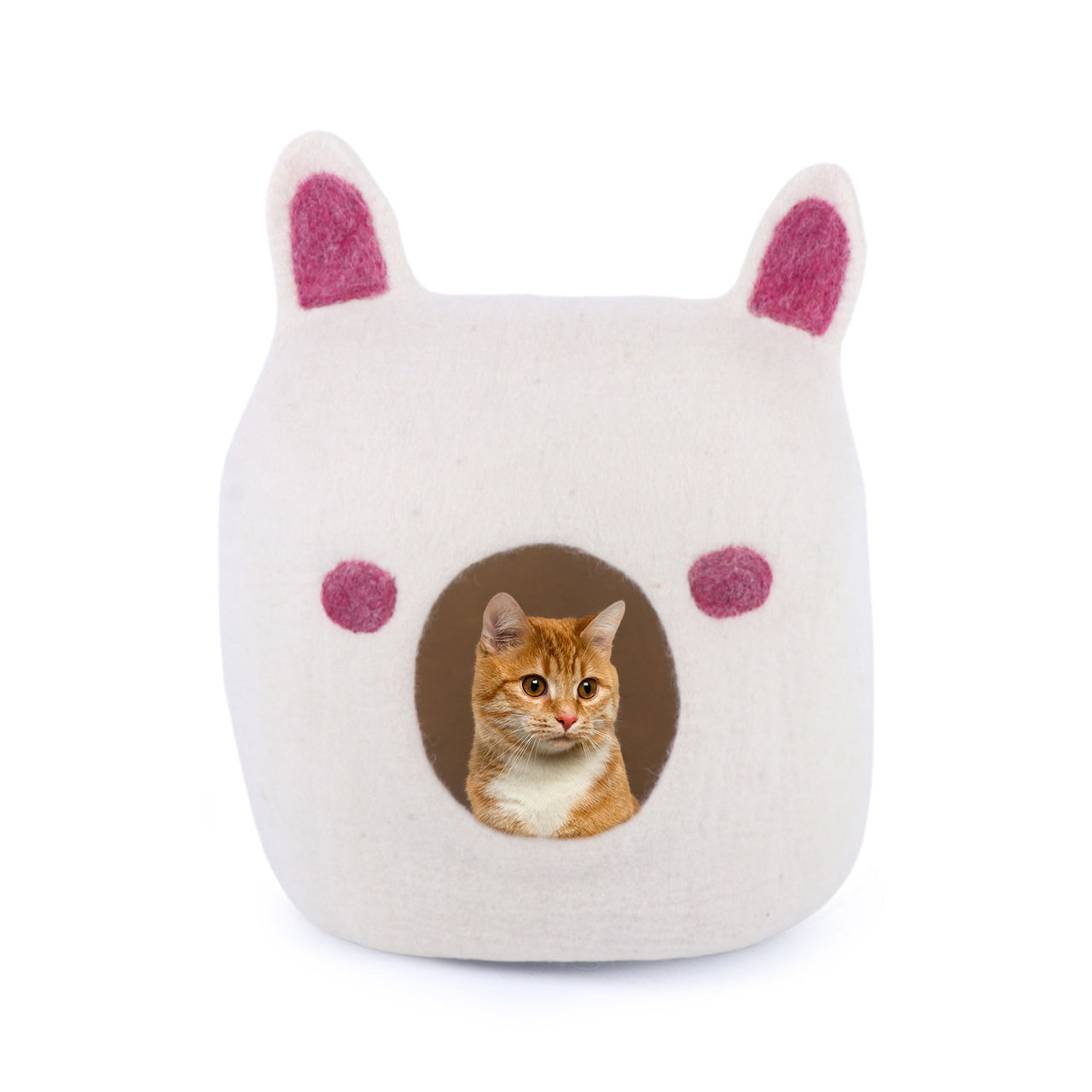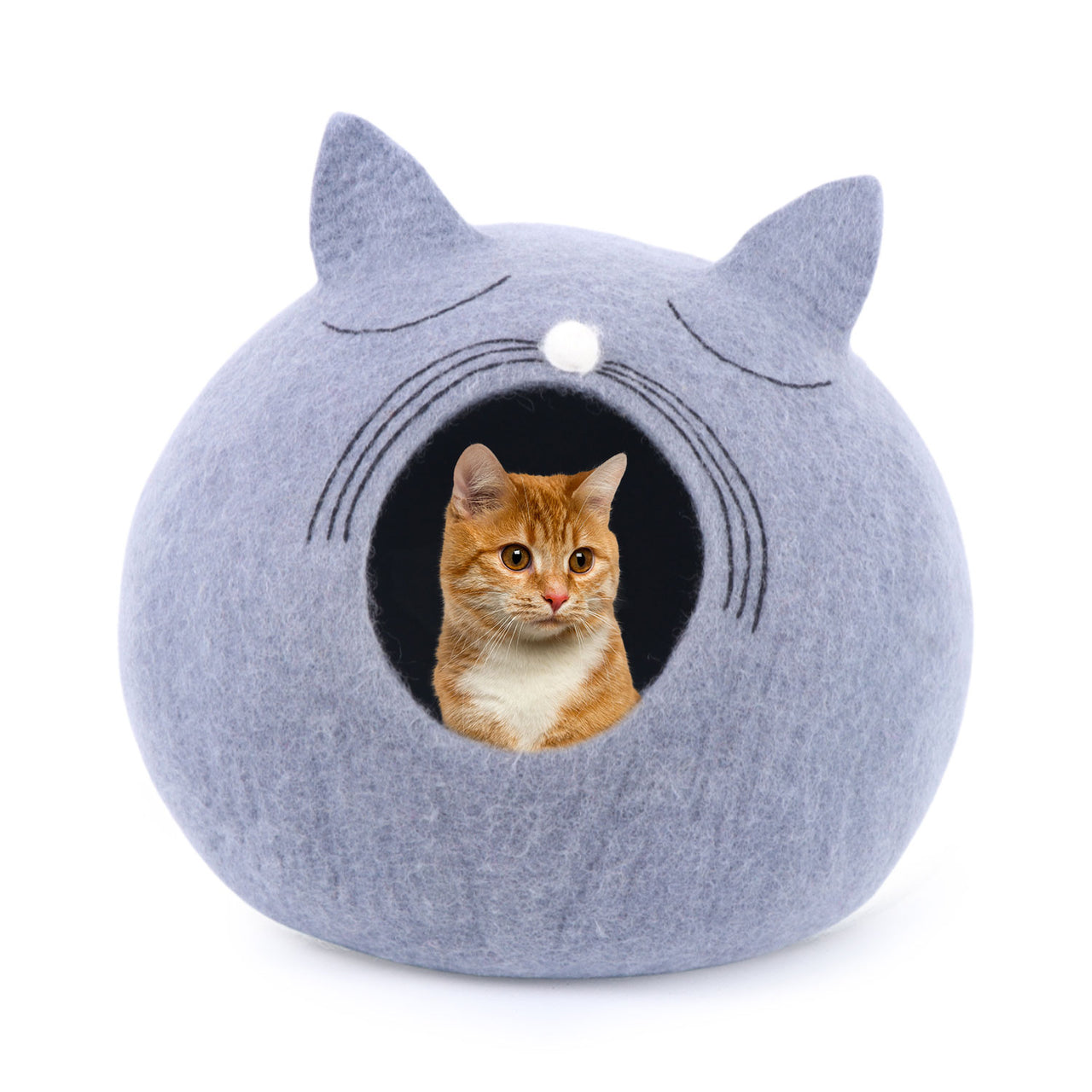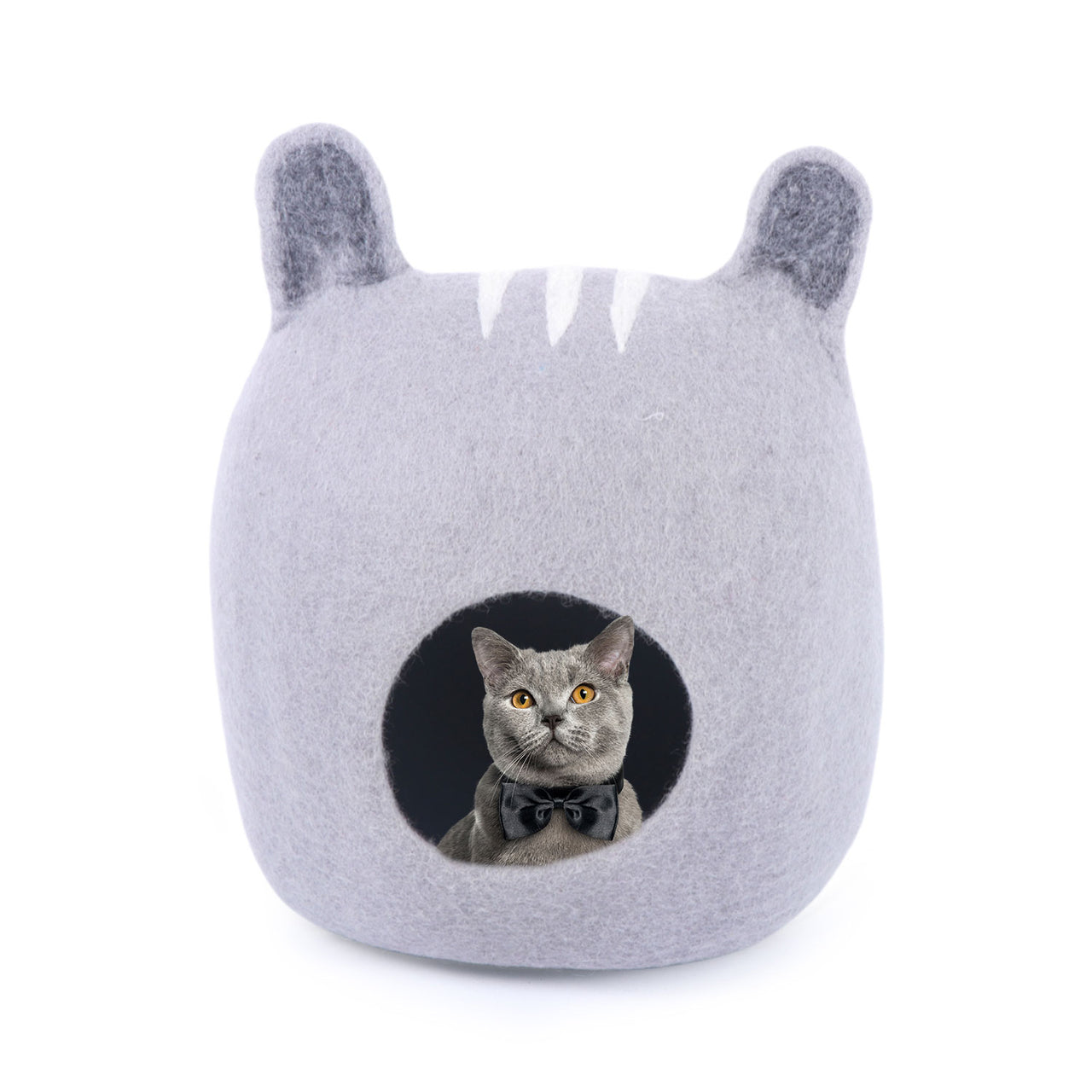 Description Care Instruction
Cat faced blue coloured felt cat house with ears and white stripes on the head sounds good. Not only that, it really looks good. With simply beautiful nature, wool felt cat house cave gives you an amazing experience of being a caring cat owner.
Felt and wool keeps your core needs and satisfaction in mind. Then, manufactures felt cat house that goes as per your requirement. It's simple but sweet.
Features:
Resilient
Excellent insulator
100% natural
Provides comfort
Economical
Benefits:
Pure nz wool felted cat cave is comfortable as well as resilient in nature. It's easily carried from one place to another. Along with that it is resilient in nature.
Being a felt product, indoor cat house is an excellent insulator as it generates heat naturally. Such nature makes the wool cat cave warm and provides the cat the feel of mother.
Felt and wool manufactures felt cat cave bed with 100% natural wool from New Zealand. Apart from that, there is no any chemical added in the manufacturing of felt cat house ultimately making it eco-friendly.
Properly thickened and shaped handmade wool cat cave gives perfect comfort to the dearest cat. It can comfortably enjoy and take a nap inside the cat house.
Merino wool cat cave from Felt and wool consist proper thickness making it long lasting. Together with that, felt cat cave is an excellent dwelling place for cats and an absolute decorative item making the felt cat house economical.
Two sweet ears and stripes on the head automatically make the felted wool cat cave fascinating. Consists of numerous benefits, wool felt cave from Felt and wool is presented to you with best quality.
Care instructions:
 As our cat caves are made from highest quality wool, they are easy to clean as well as to take care of. Without any worries, you can simply clean the felt cat house at home yourself.
Follow these following steps to take care of the product:
Shake well to remove dust particles or debris from inside.
Spot clean with a damp cloth or hands using cool water.
Not advisable to leave in wet places (Use soapy water gently for quick fixes).
Use of vacuum is recommended.
Dry cleaning is also possible but better to use the gentle cycle.
Worldwide free shipping
FREE & FAST global shipping* on all orders
Hand made with love
Hand crafted with love from Nepal
24 Hour Support Available