Cat Cave Bed, Unique Handmade Felted Merino Wool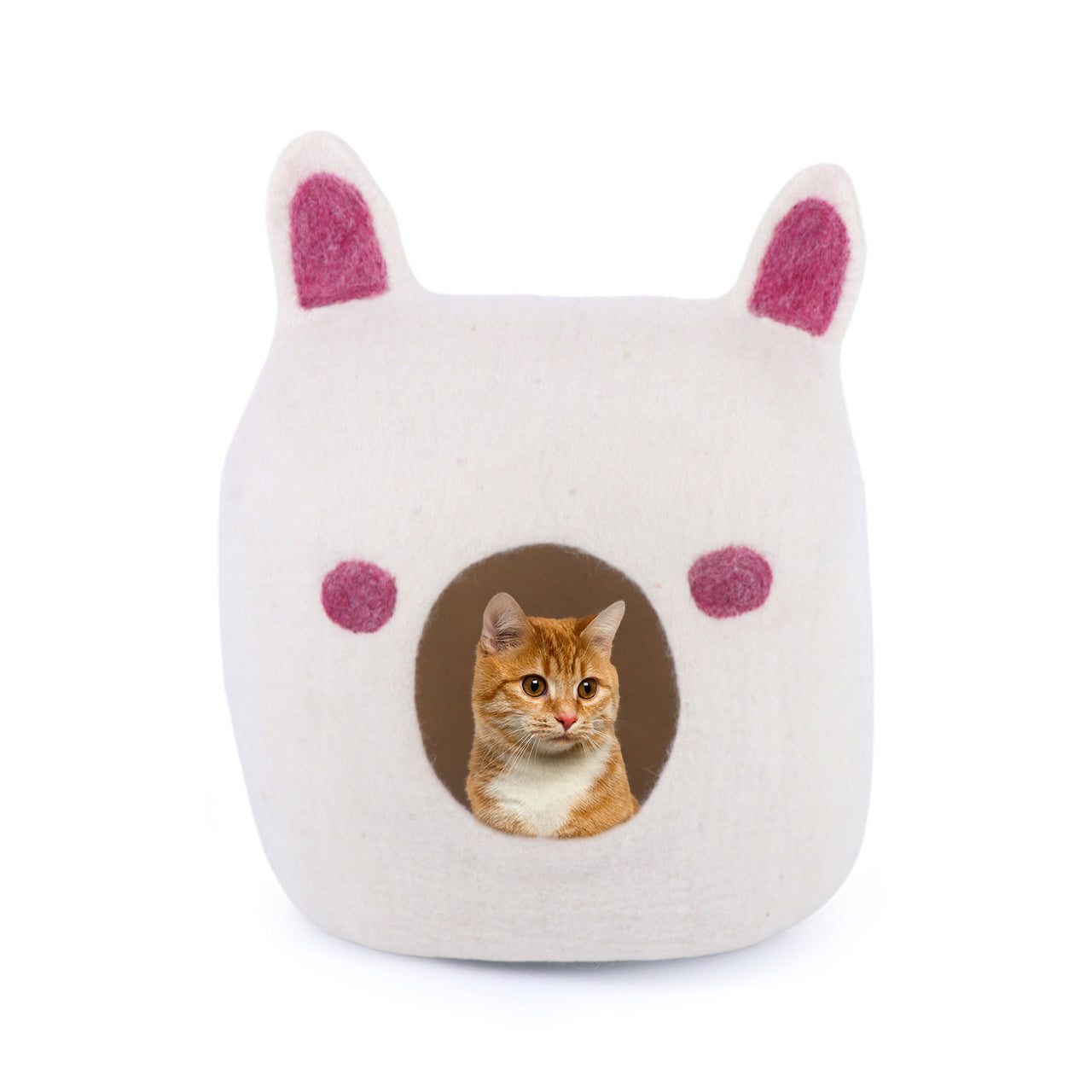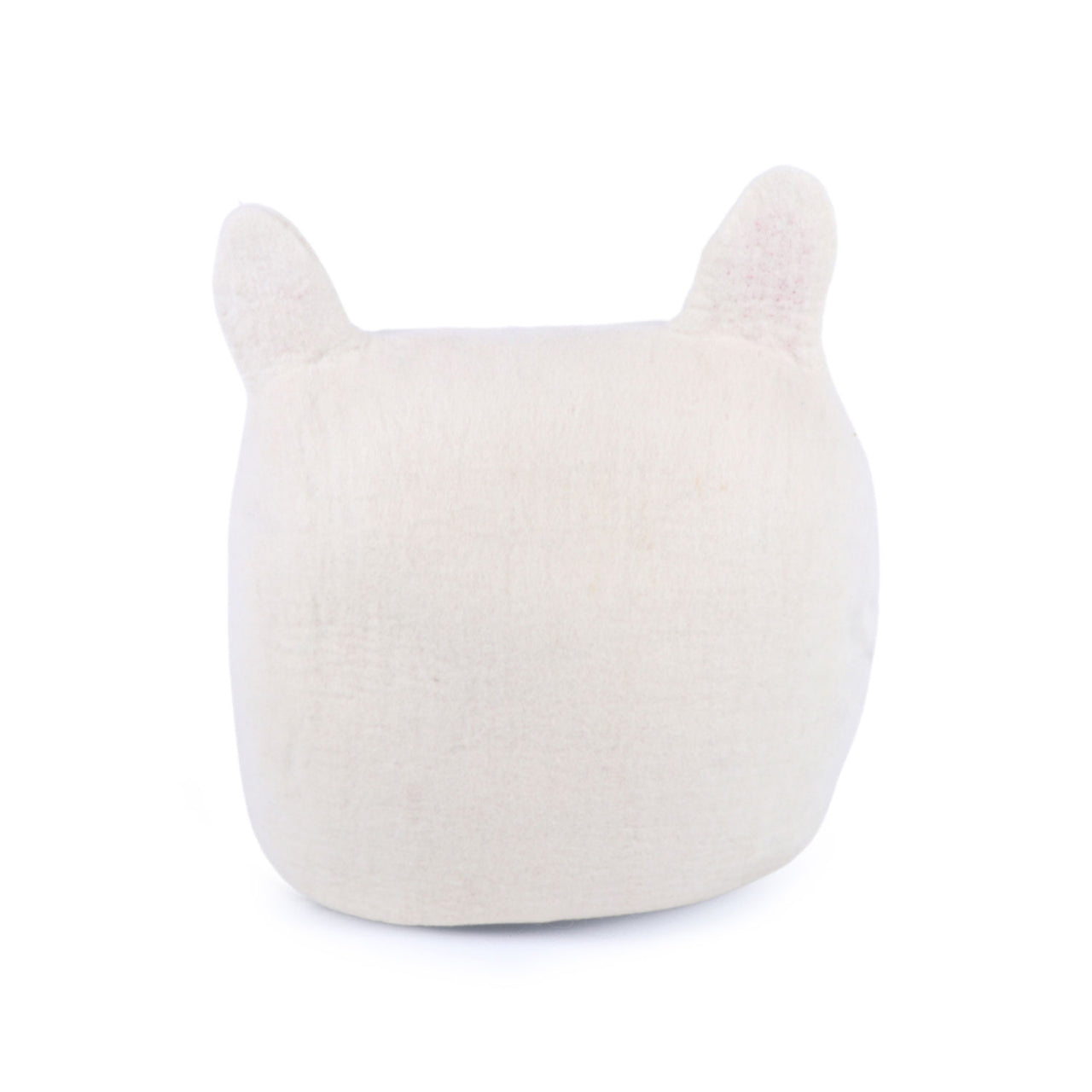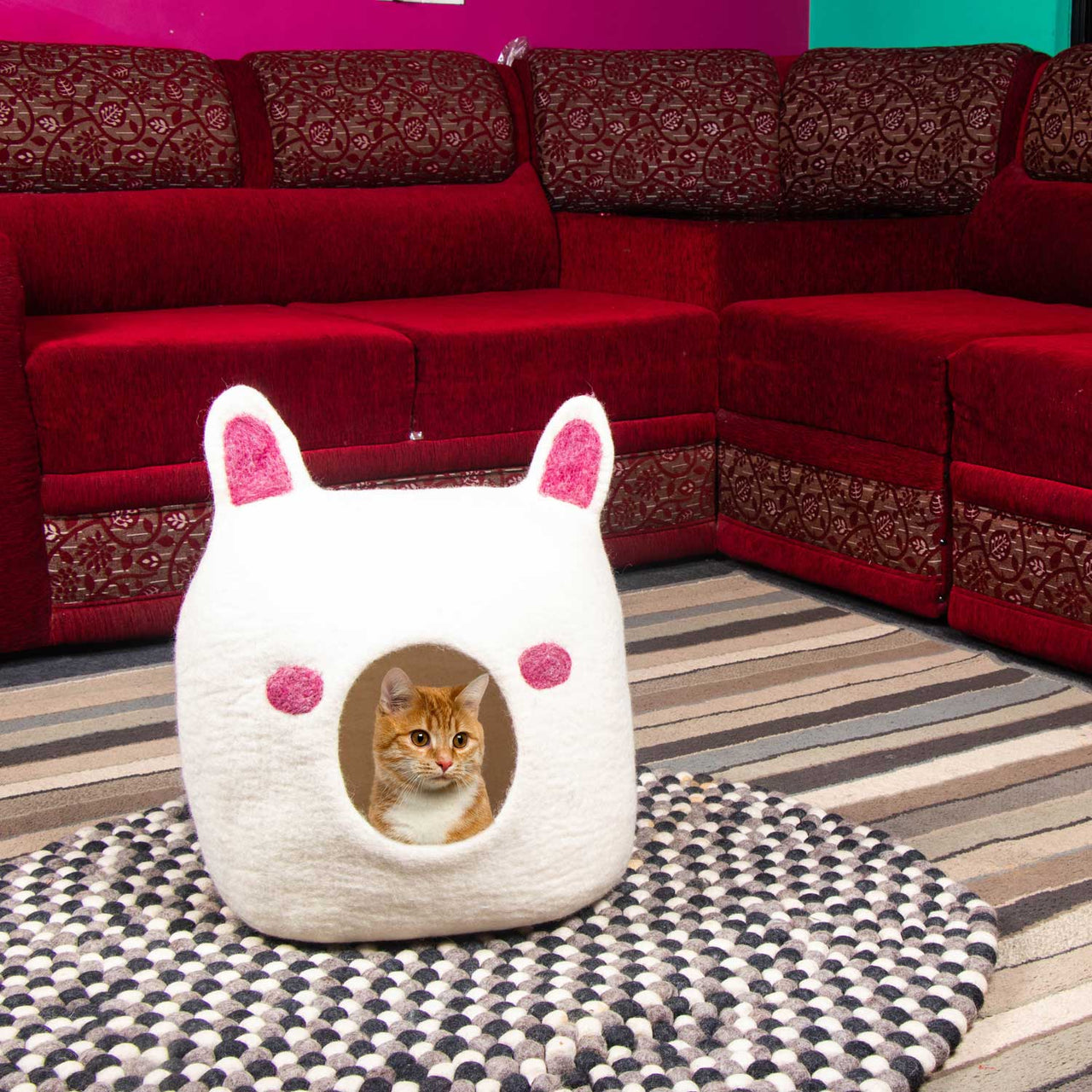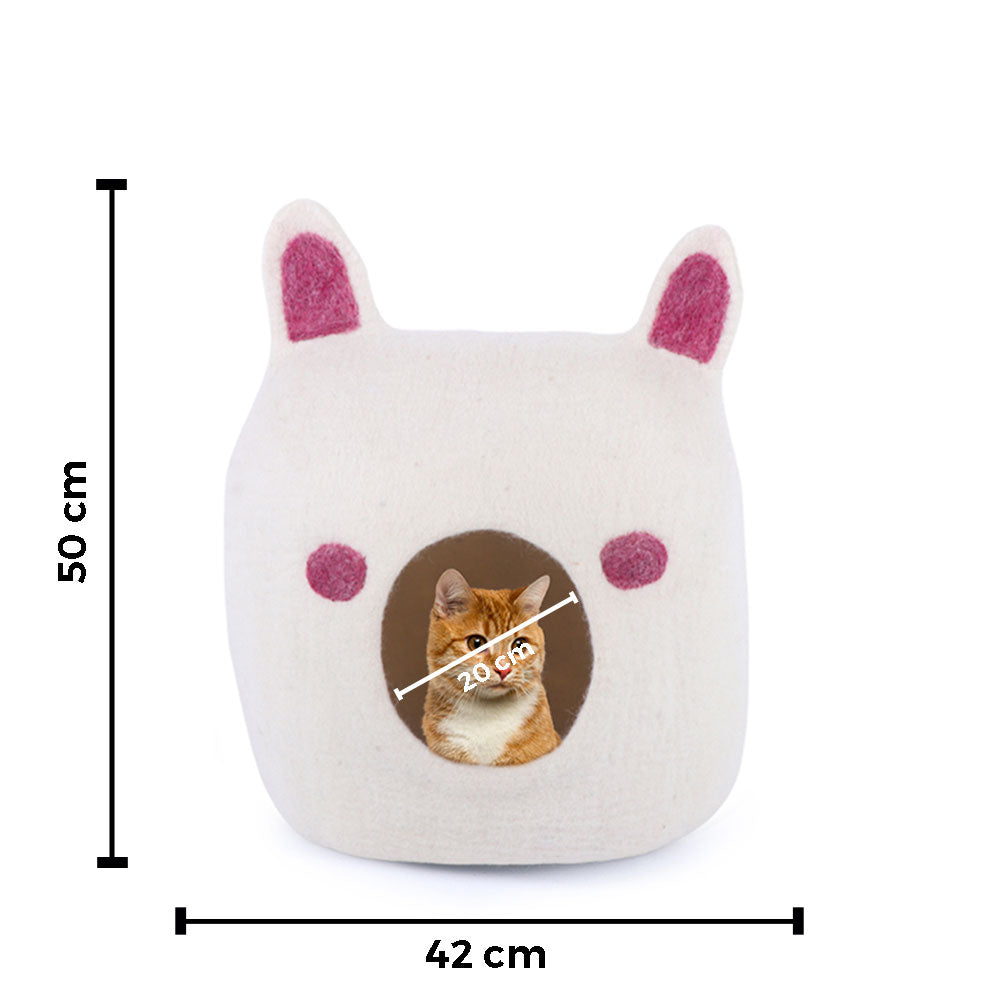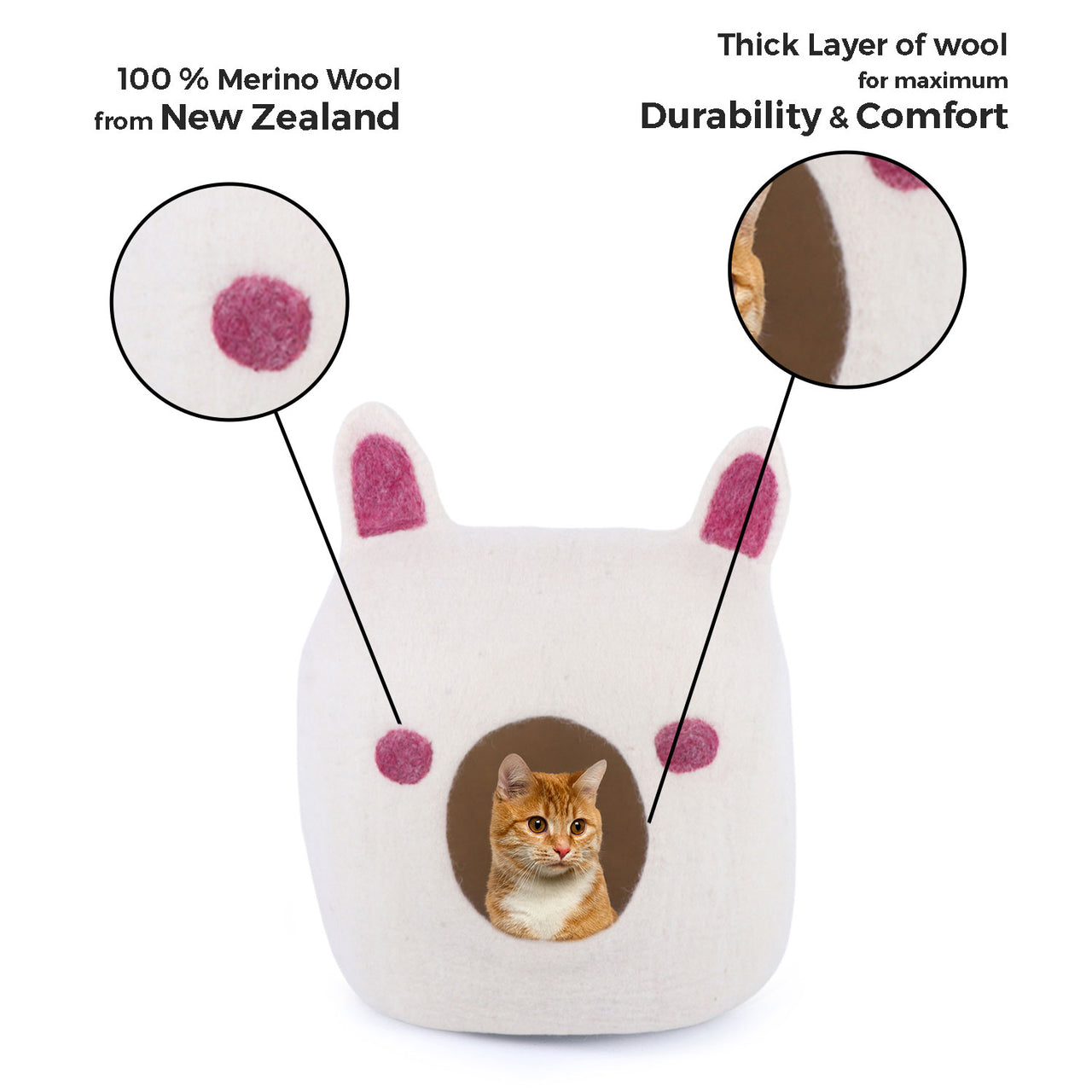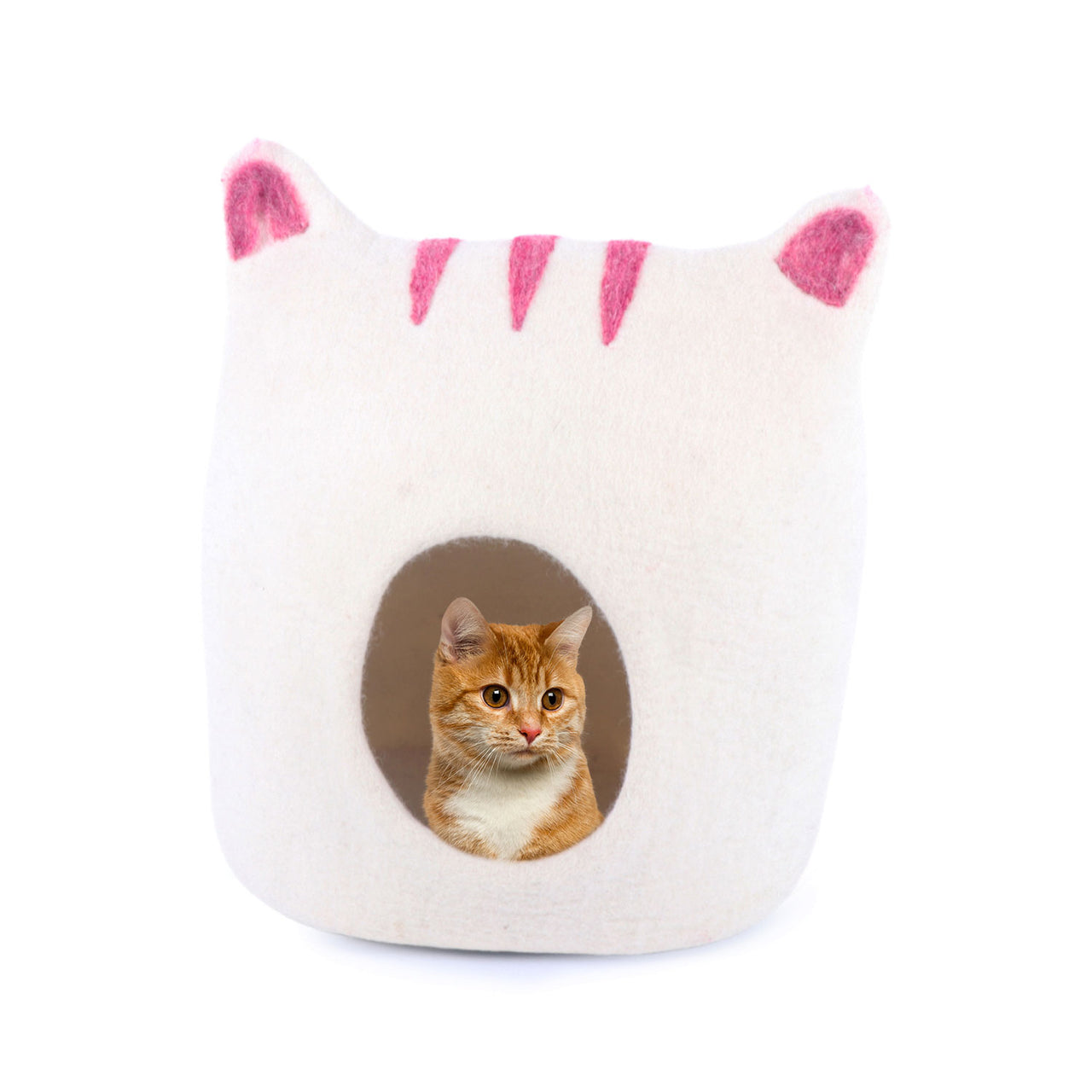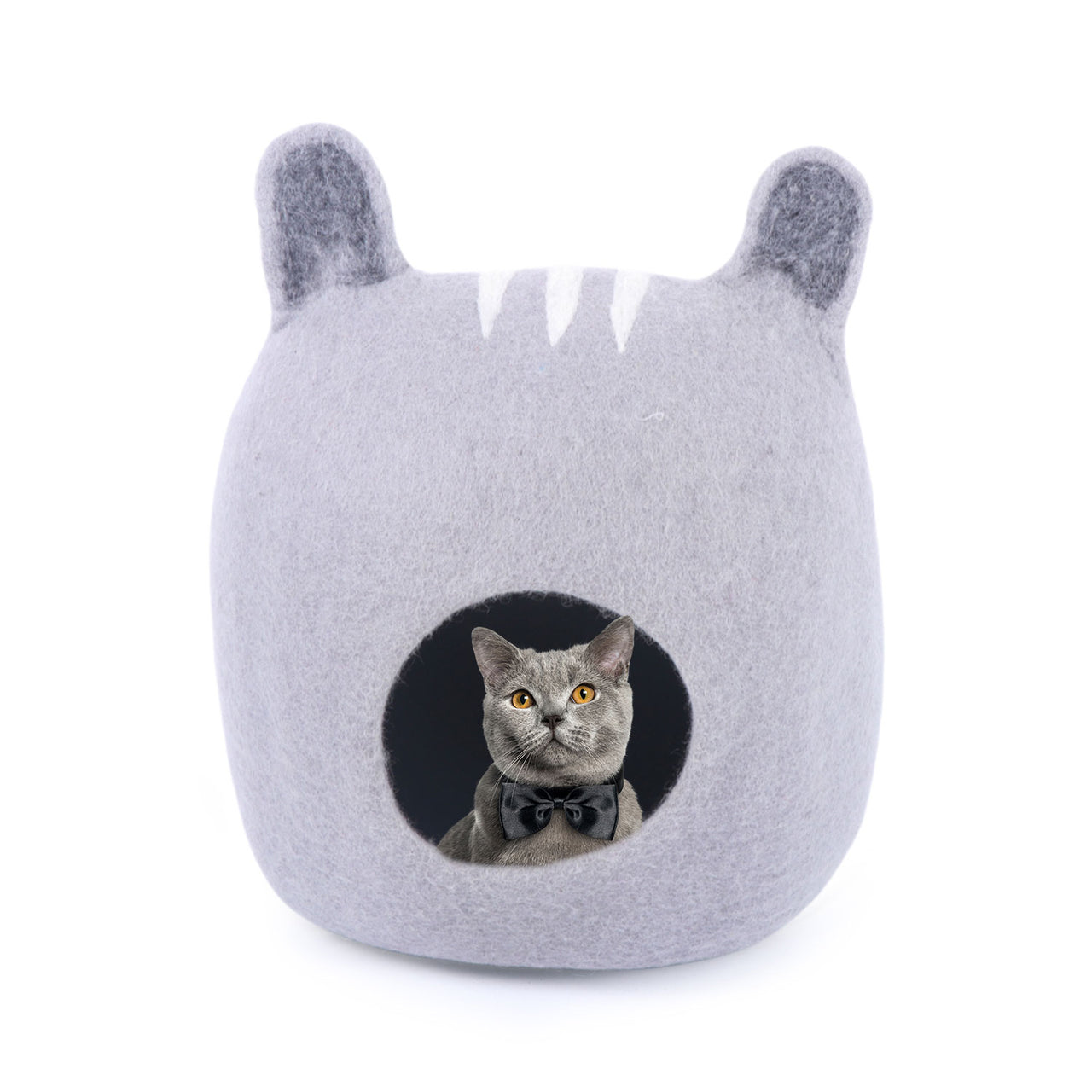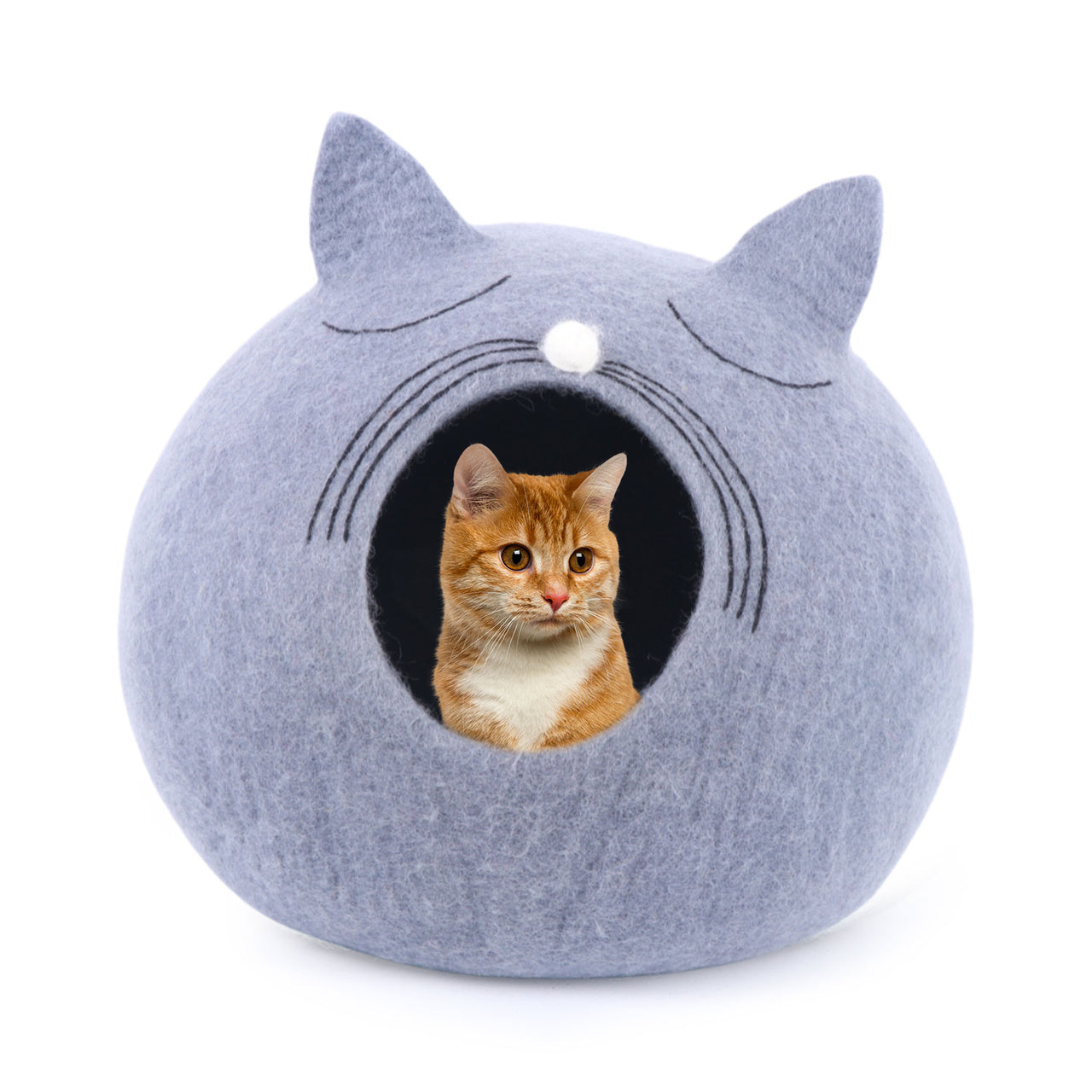 Description Care Instruction
Blushed face pink and white cat house is simply beautiful. Felt cat house is as cute as your cat. Combination of peaceful color i.e. white and one of the prettiest color i.e. pink makes the wool felt cat cave as well as your home or office the prettiest and charming.
Apart from the decoration, you are providing your cat a warm and secure room. Offering warmth to reducing unwanted noise, semi-closed nature felt cat cave plays a vital role.
---
Benefits:
Manufactured with love: Felt cat cave from Felt and wool is manufactured in Nepal with lots of love and care. Retaining the quality of pure natural wool from New Zealand, wool felt cat cave is presented to you with the finest quality.
Secure space: Cats love to feel invisible. They adore the place that's secure as well as comfortable for them. In accordance to that, wool cat cave is manufactured with semi-closed nature providing your cat a secure space that reduces noise naturally.
Cosy and cute: Color combination also plays a major role in adding décor to your rooms. Keeping it in mind, Felt and wool presents you the cute pink and white blush faced cat cave. That's cute as well as is cosy for your cat.
Easy going: Cleanliness is very important. Talking about it, the cleanliness of felt cat cave bed is easy going. Dry clean, spot clean or clean it using your hands and cold water, it's very simple.
Environmentally friendly: With the fulfilment of our needs, we also require to consider the needs of our environment. As per that, felt cat bed from nz wool lacks the use of chemicals making it environmentally friendly along with providing health benefits.
Releases heat: Felt items releases heat naturally. That's the additional benefit of purchasing handmade wool cat cave. It helps your cat to get a sound sleep inside a warm space.
Simple, but effective wool cat cave provides you with the best benefits. Give your cat a precious gift that brings unconditional love and companionship in your life.
In addition to that you will have the simple and sweet house decorating item that everyone will be praising. Cat house with pink and white color combination seems soft and pretty.
---
Care instructions:
 As our cat caves are made from highest quality wool, they are easy to clean as well as to take care of. Without any worries, you can simply clean the felt cat house at home yourself.
Follow these following steps to take care of the product:
Shake well to remove dust particles or debris from inside.
Spot clean with a damp cloth or hands using cool water.
Not advisable to leave in wet places (Use soapy water gently for quick fixes).
Use of vacuum is recommended.
Dry cleaning is also possible but better to use the gentle cycle.
Hand made with love
Hand crafted with love from Nepal
Worldwide free shipping
FREE & FAST global shipping* on all orders
24 Hour Support Available