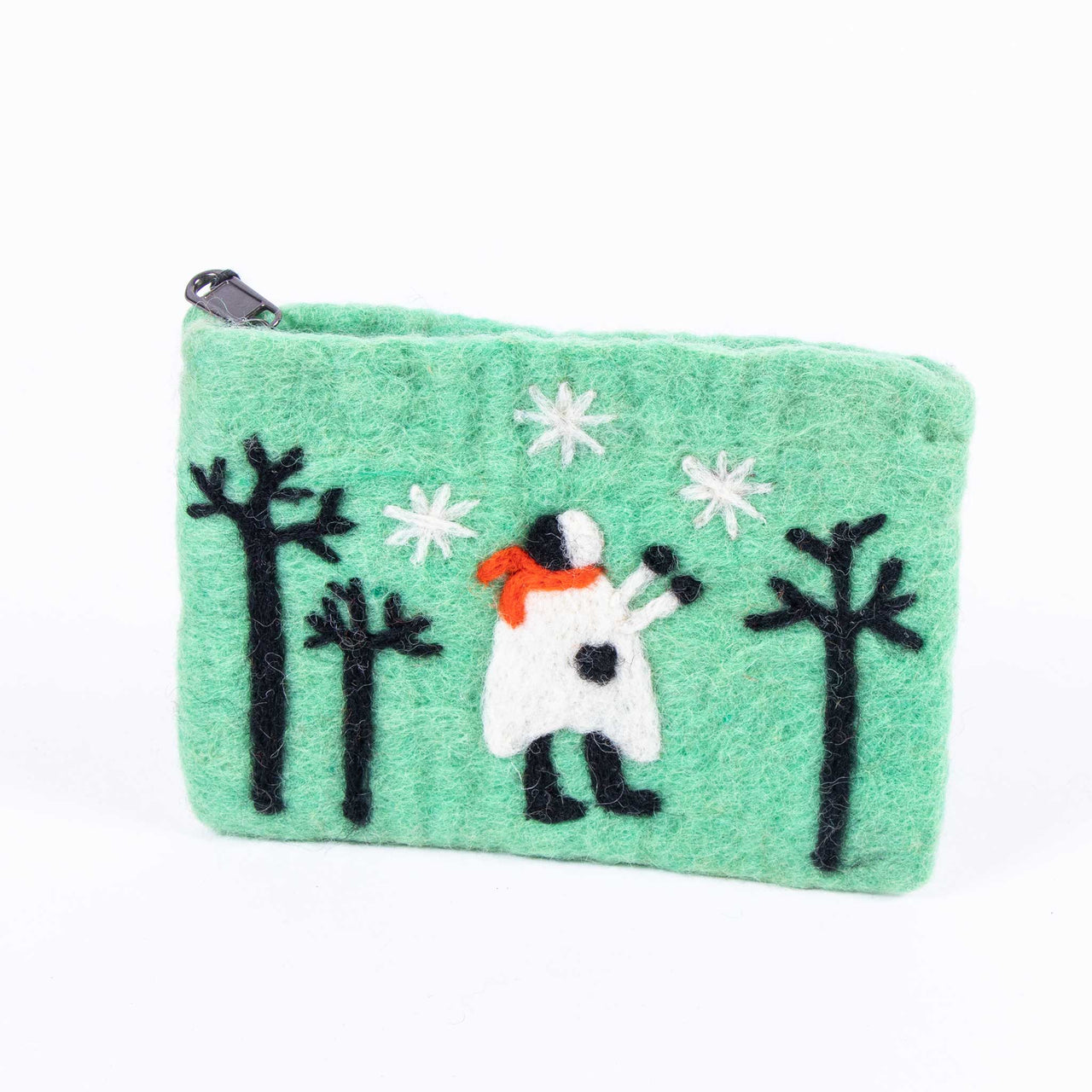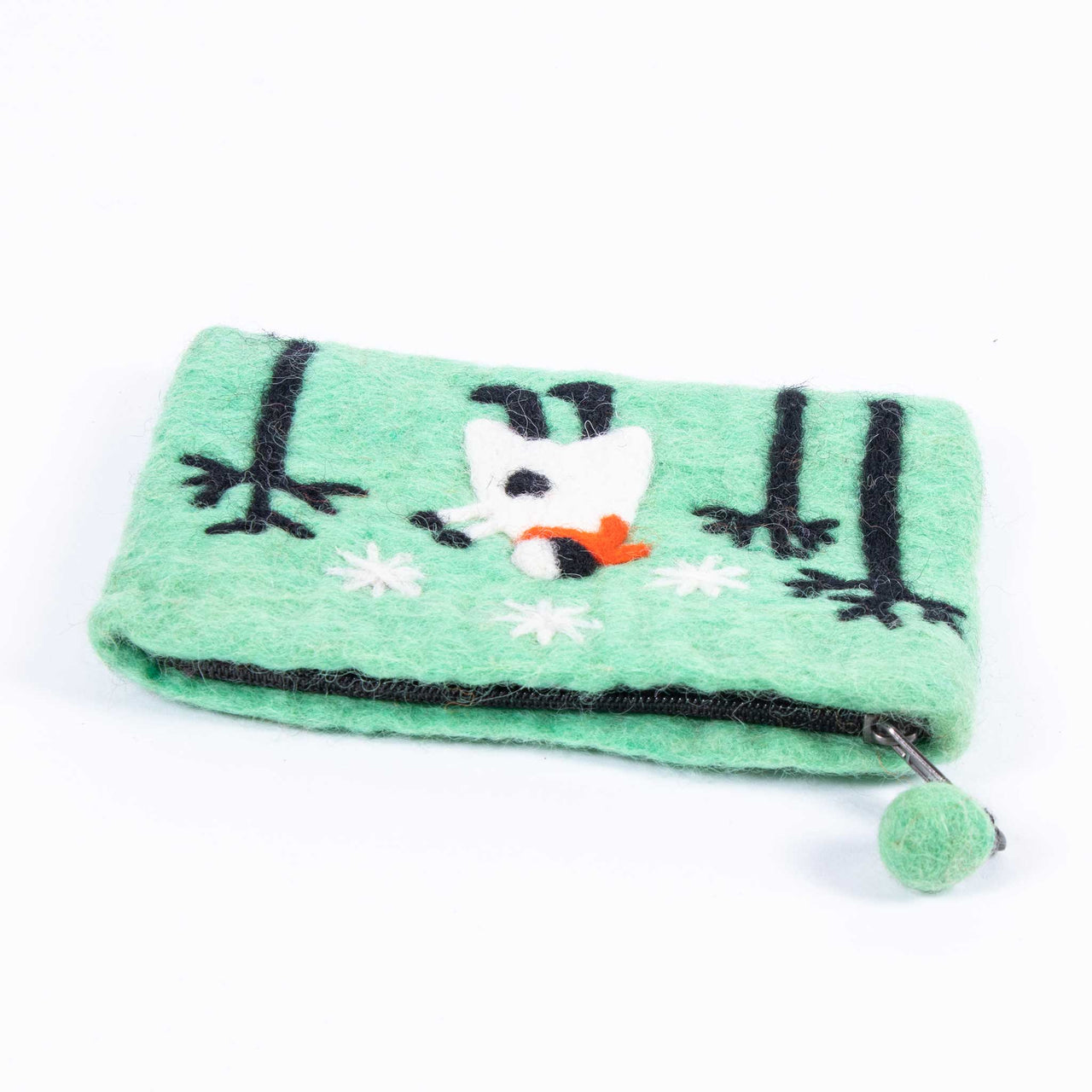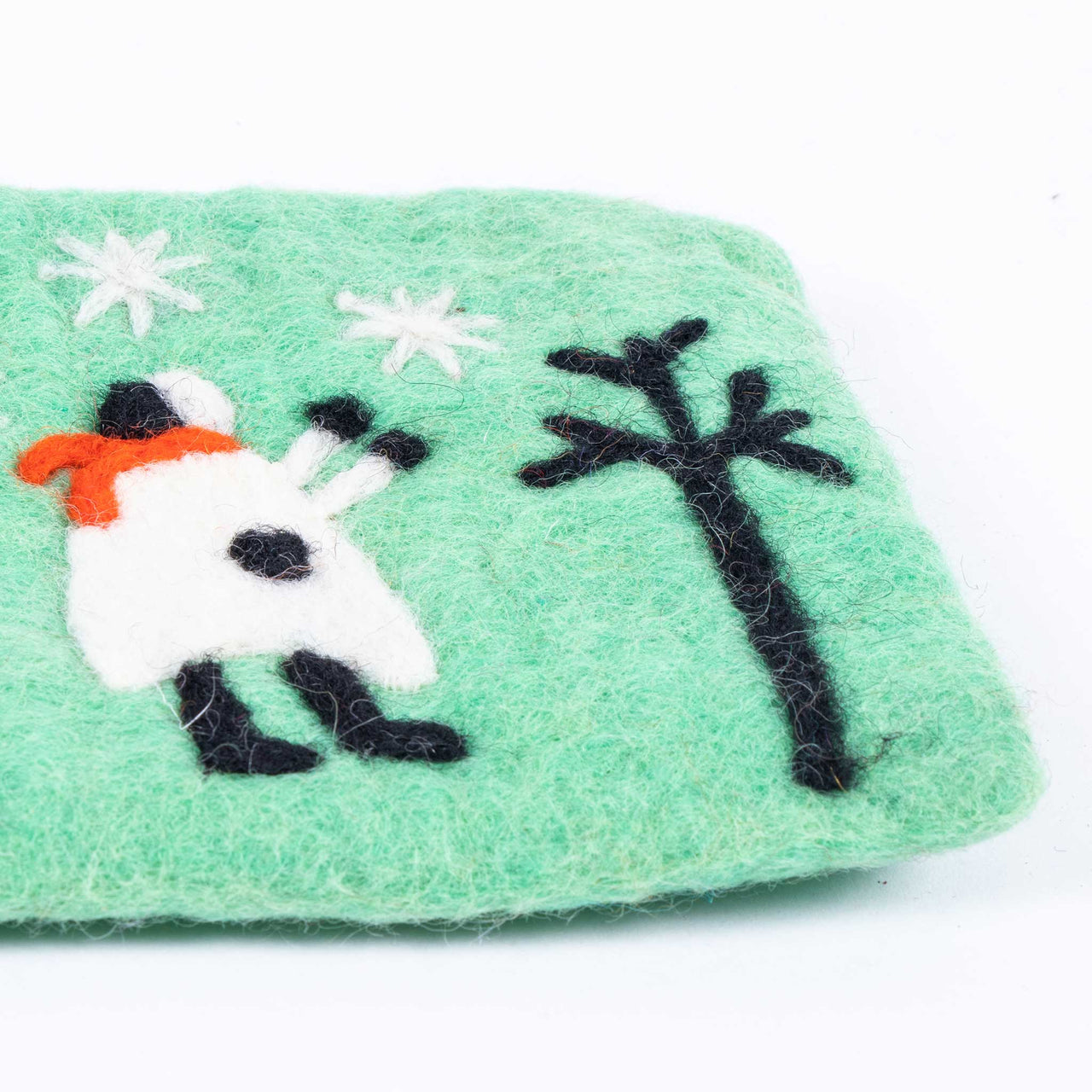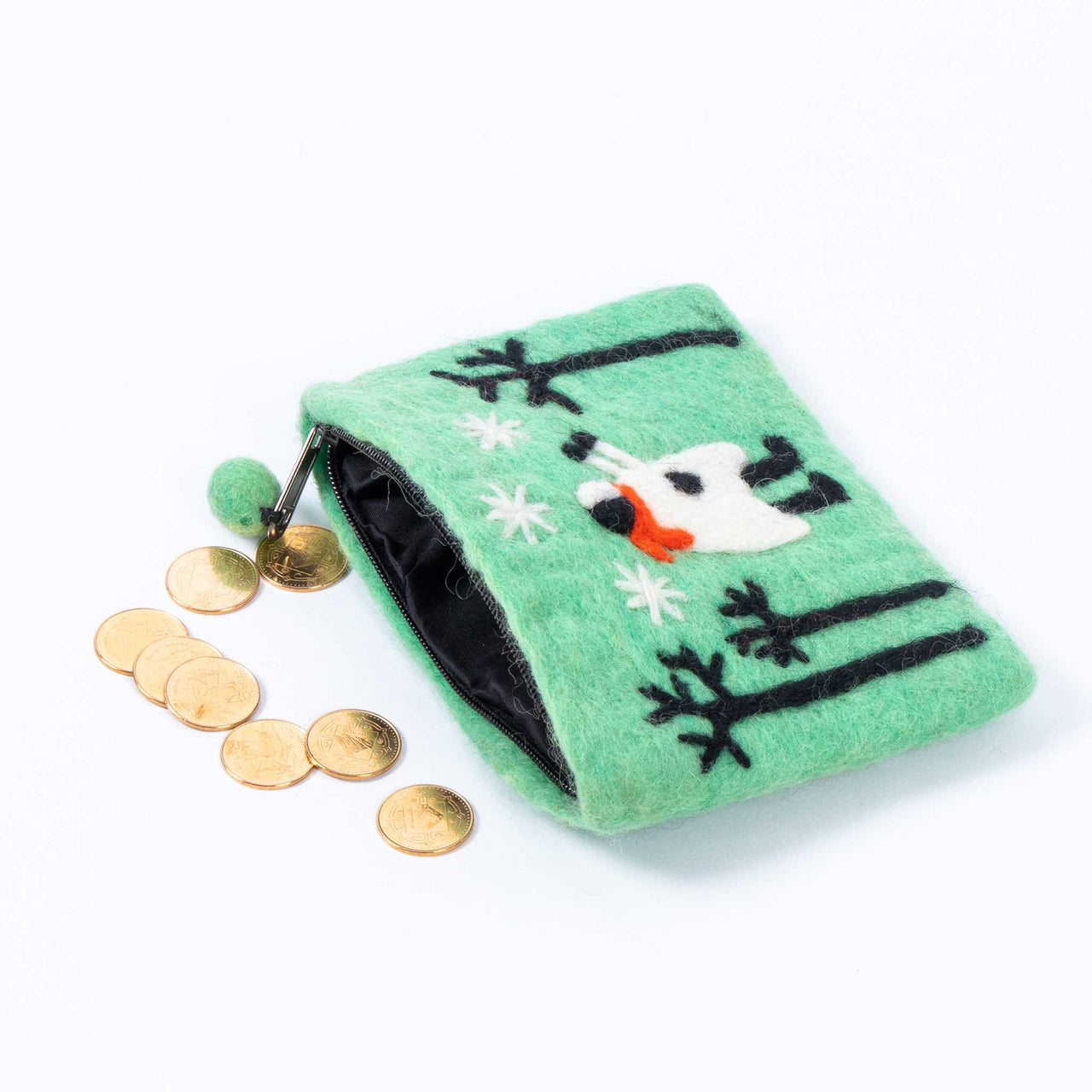 Description Care Instruction
Uniquely designed: Felt and wool presents you the uniquely designed felt coin purse. Aqua green coloured base with snowfall scenery that is hand crafted on coin bag provides a sophisticated look.
100% natural: Wool felt purse is made with pure New Zealand wool. No use of chemicals and handmade nature makes handmade wool purse a 100% natural product.
Cosy and cute: Merino wool felt has a beautiful and soft feel. Such nature makes our wool felt purse cosy as well as cute looking.
Perfect gift: Nothing can be a perfect gift to the love of your life than a felt handmade purse. It carries a sophisticated design along with a fashionable style.
Eco-friendly: Manufacturing of zipper coin bag is done by human hands without using any machinery. Therefore, non-toxic nature makes felt coin purse eco-friendly as it is pollution free too.
Following are the instructions you can adopt in taking care of felt coin purse:
1) Simply brush off the coin purse to remove dust or debris from it.
2) Simply brush off the coin purse to remove dust or debris from it.
3) Do not leave in wet areas or strong sunlight for a long time.
4)Lay flat to dry if it gets any kind of wetness.
5) As a wool felt money purse is easy to shape, you can give it a quick fix just by using soap and cool water.
Hand made with love
Hand crafted with love from Nepal
Worldwide free shipping
FREE & FAST global shipping* on all orders
24 Hour Support Available