Felt and wool Premium Felt Cat Bed Cave - Handmade 100% Merino Wool Bed for Cats and Kittens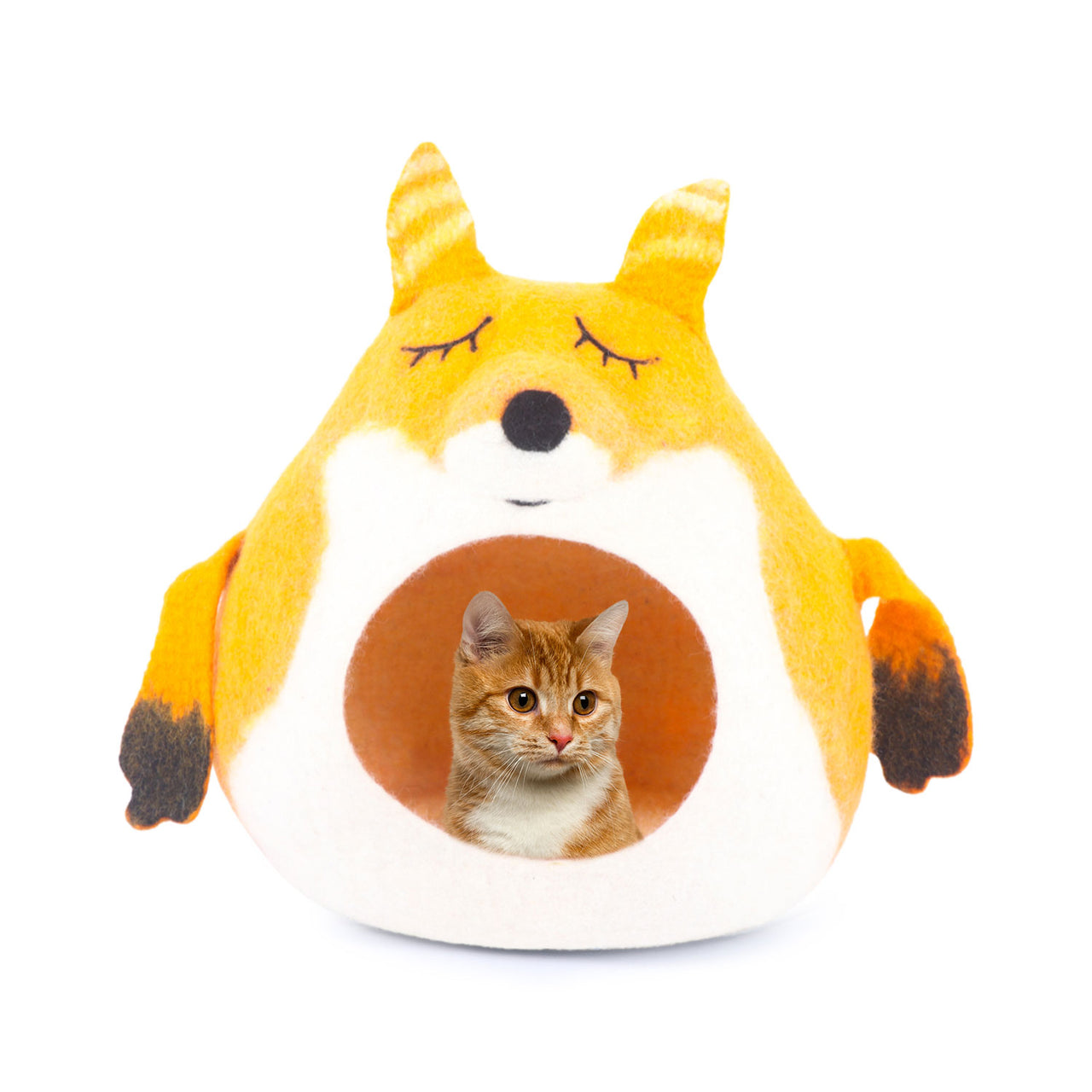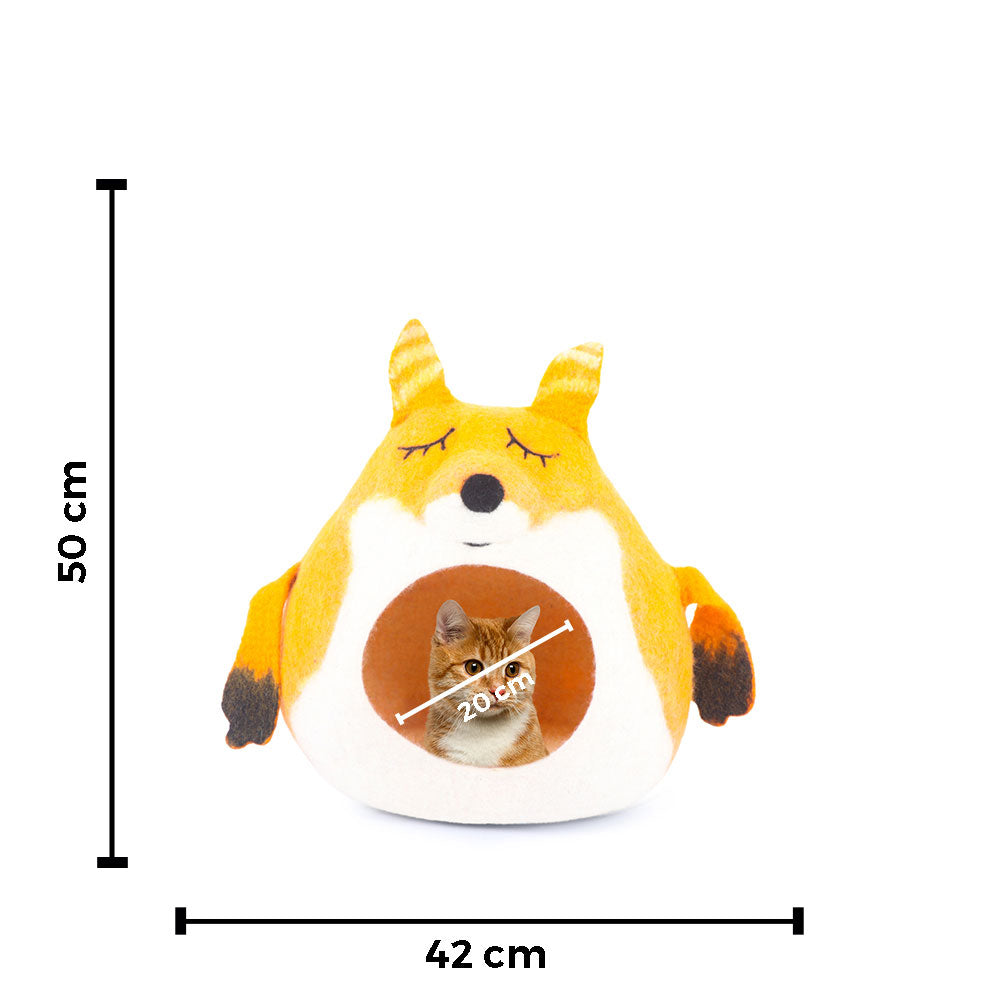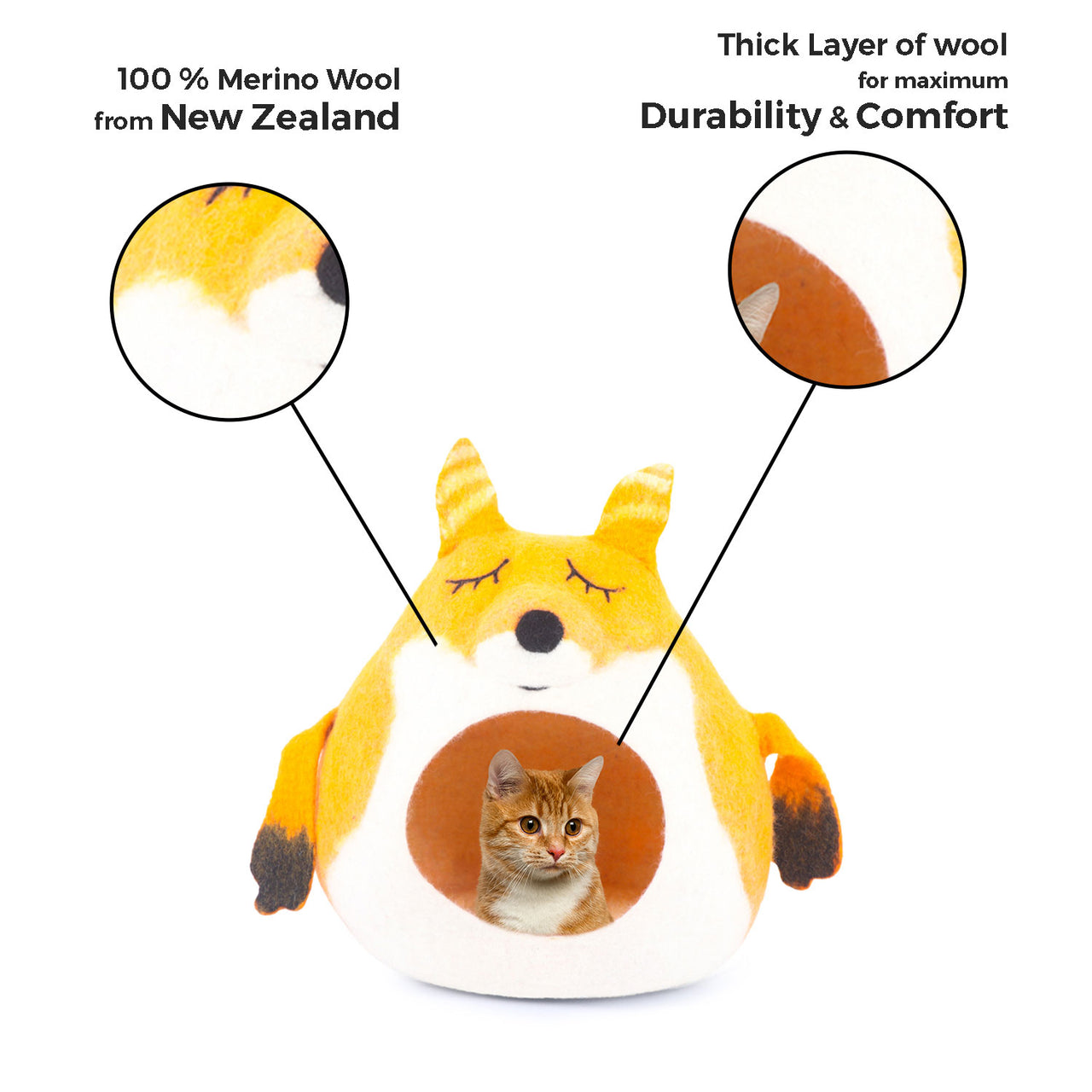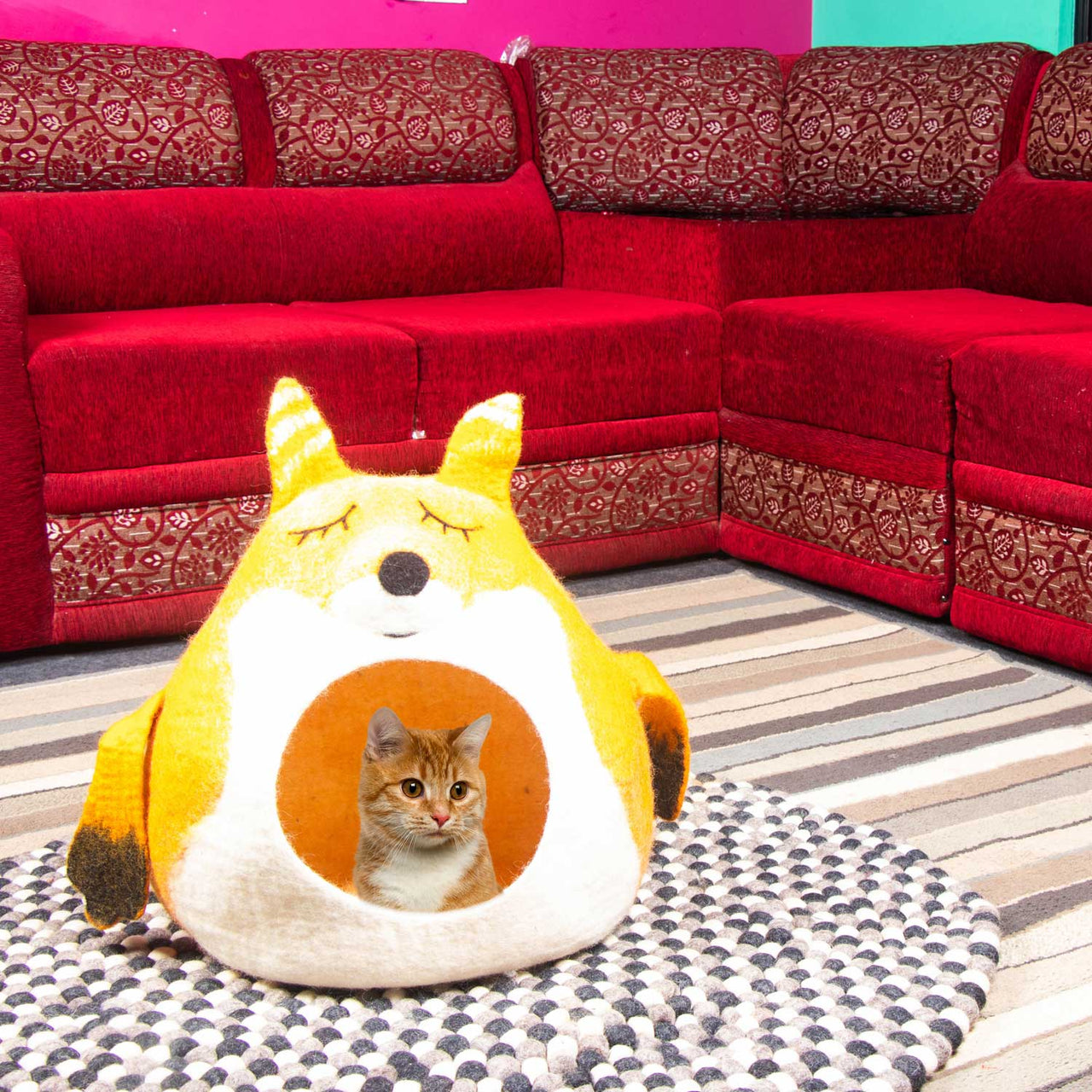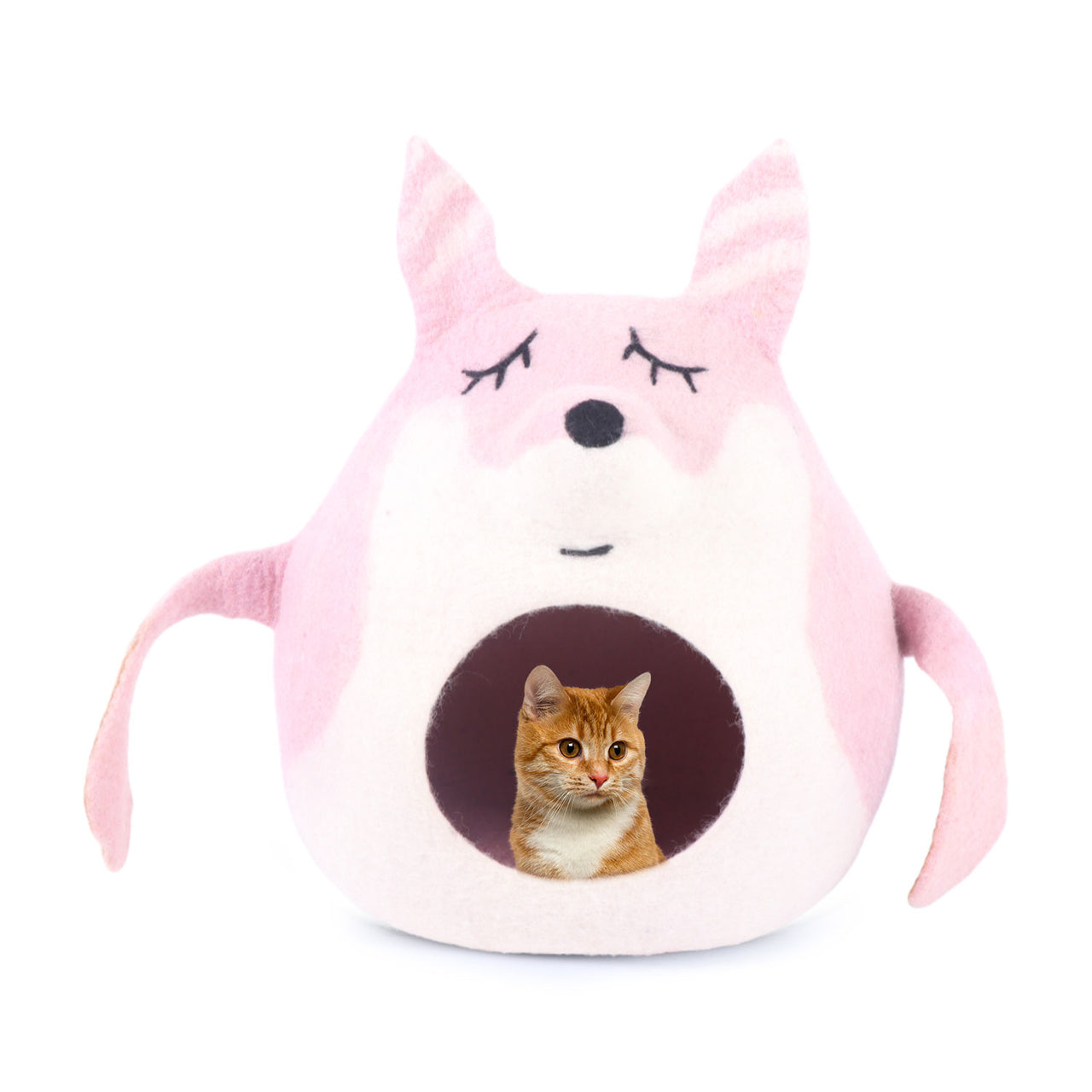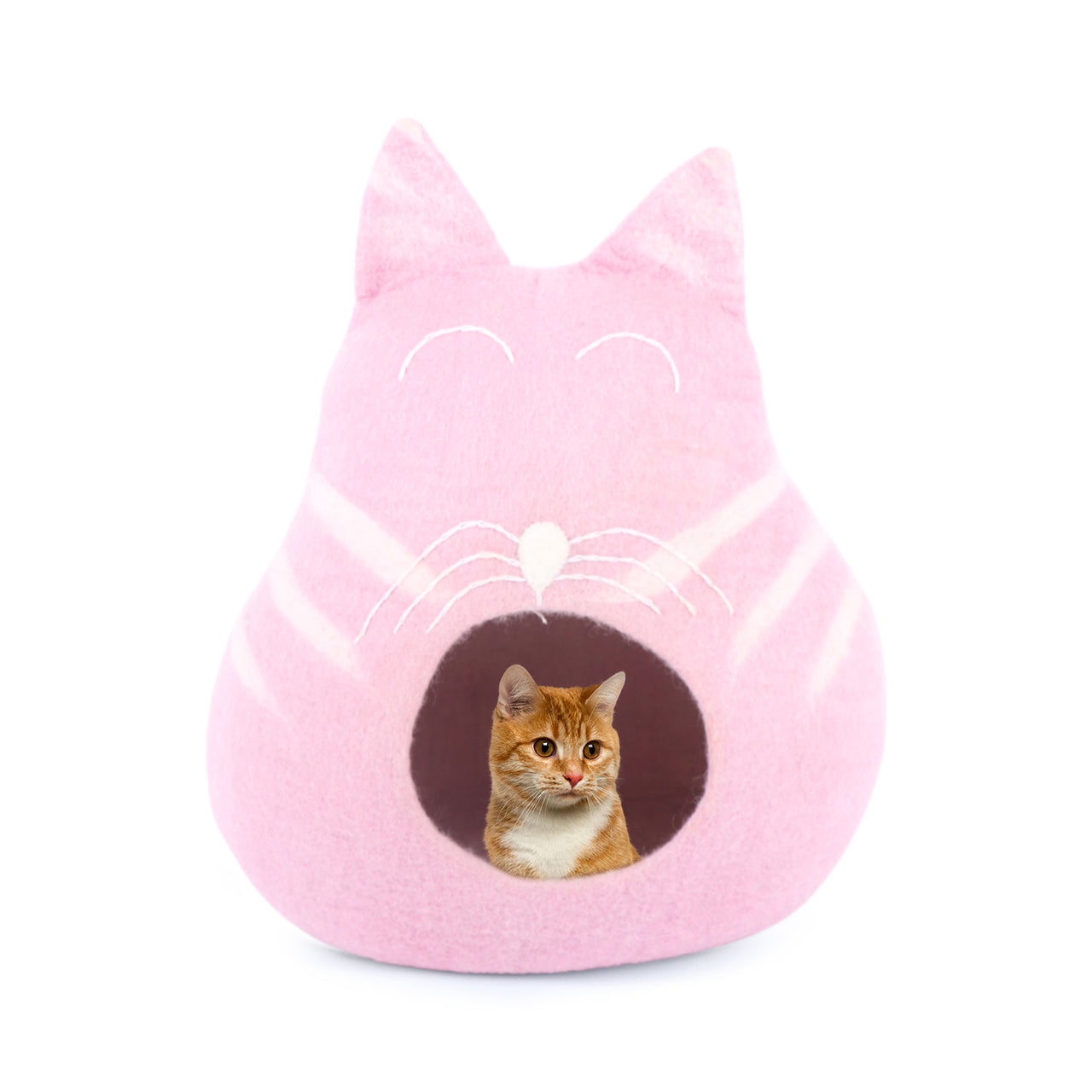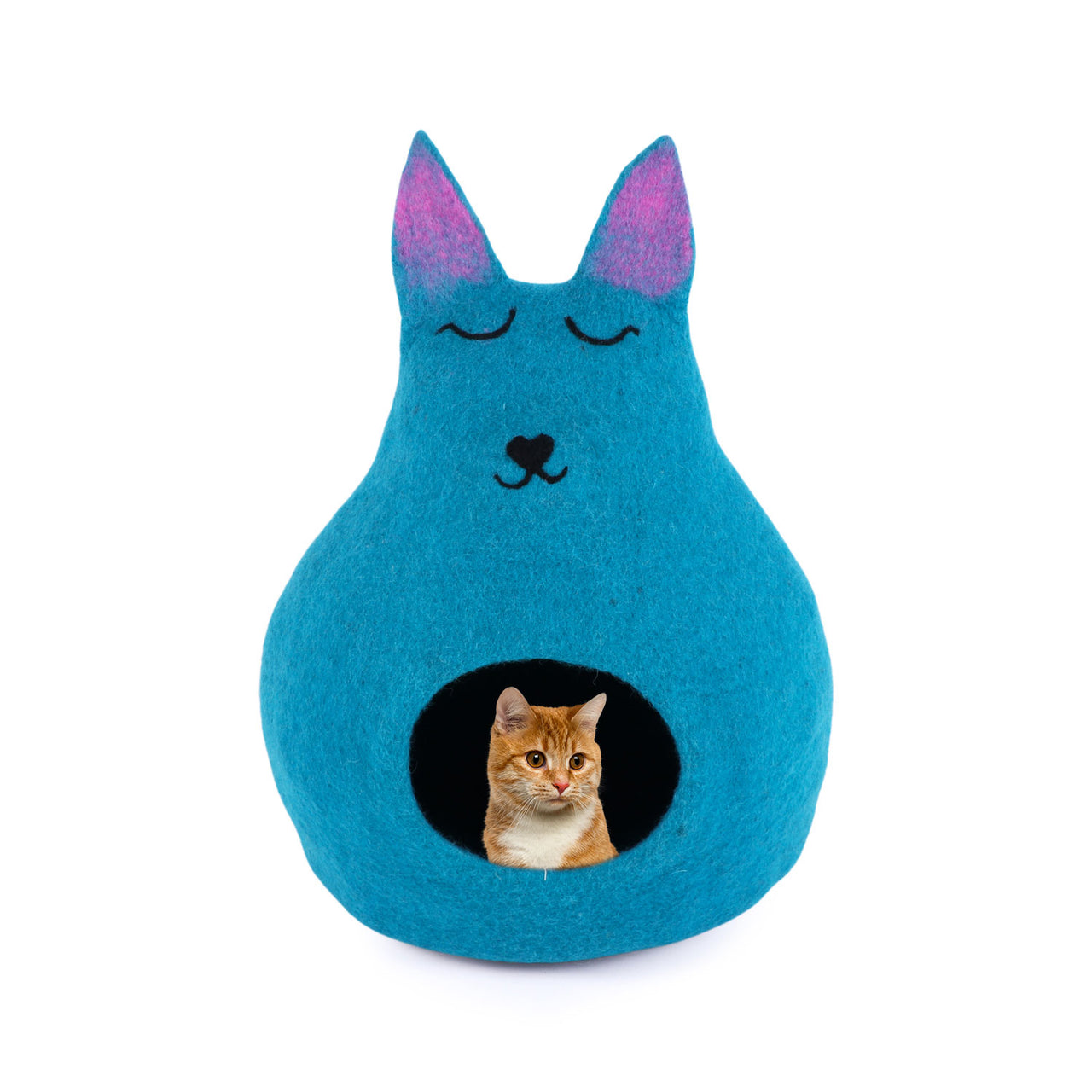 Description Care Instruction
Show your creativity and distribute positive energy to your entire home and office with yellow coloured felt cat house from Felt and wool.
Present in different size (small, medium and large) yellow coloured panda faced cat house is extra ordinary in design. Along with offering a warm, cosy space to your cat, wool felt cat house adds extra touch of beauty to your desired place.
Features:
Proper thickness
Harmless
Durable
Attractive
Light weighted
Semi-closed
Benefits:
Handmade in Nepal by local Nepali craftsperson mainly women manufactures felt wool cat cave with the best quality. Proper thickness and soft nature of felt cat house from Felt and wool makes a most comfortable space that your cat definitely desired for.
Made from 100% pure nz wool, wool felt cat cave bed is a safer space for the cat without any doubt. Non-toxic, non-allergic and azo free nature makes it safer for you and your cat including environment.
Production of wool felt cat house is with best quality and proper thickness making it more durable and effective product. Uniquely designed yellow coloured panda faced indoor cat house adds gorgeous look to your home, office or even outdoors.
Purchase a most comfortable place for your cat along with adding extra beauty as our felted wool cat cave bed comes up with head turning capacity. Attractive as well as useful product every one wishes to have!
There may be problem for lifting your cat's space as it may be heavy. No more difficulties with felt cat house. Because it is light weighted, one can easily lift and place it wherever they like.
Semi-closed nature makes handmade wool cat cave an excellent insulator. Also, the cat can take nap or relax inside it with no noise at all. Similarly, there is no messiness around as the cat has its own private space.
Cat brings unconditional love and companionship to our life. Why not we provide them something that's as unique as they are? Light weighted, easily cleaned and comfortable felted wool cat cave bed is obviously the one.
Care instructions:
 As our cat caves are made from highest quality wool, they are easy to clean as well as to take care of. Without any worries, you can simply clean the felt cat house at home yourself.
Follow these following steps to take care of the product:
Shake well to remove dust particles or debris from inside.
Spot clean with a damp cloth or hands using cool water.
Not advisable to leave in wet places (Use soapy water gently for quick fixes).
Use of vacuum is recommended.
Dry cleaning is also possible but better to use the gentle cycle.
Worldwide free shipping
FREE & FAST global shipping* on all orders
Hand made with love
Hand crafted with love from Nepal
24 Hour Support Available