2 cm Felt Balls / Felt Balls Bulk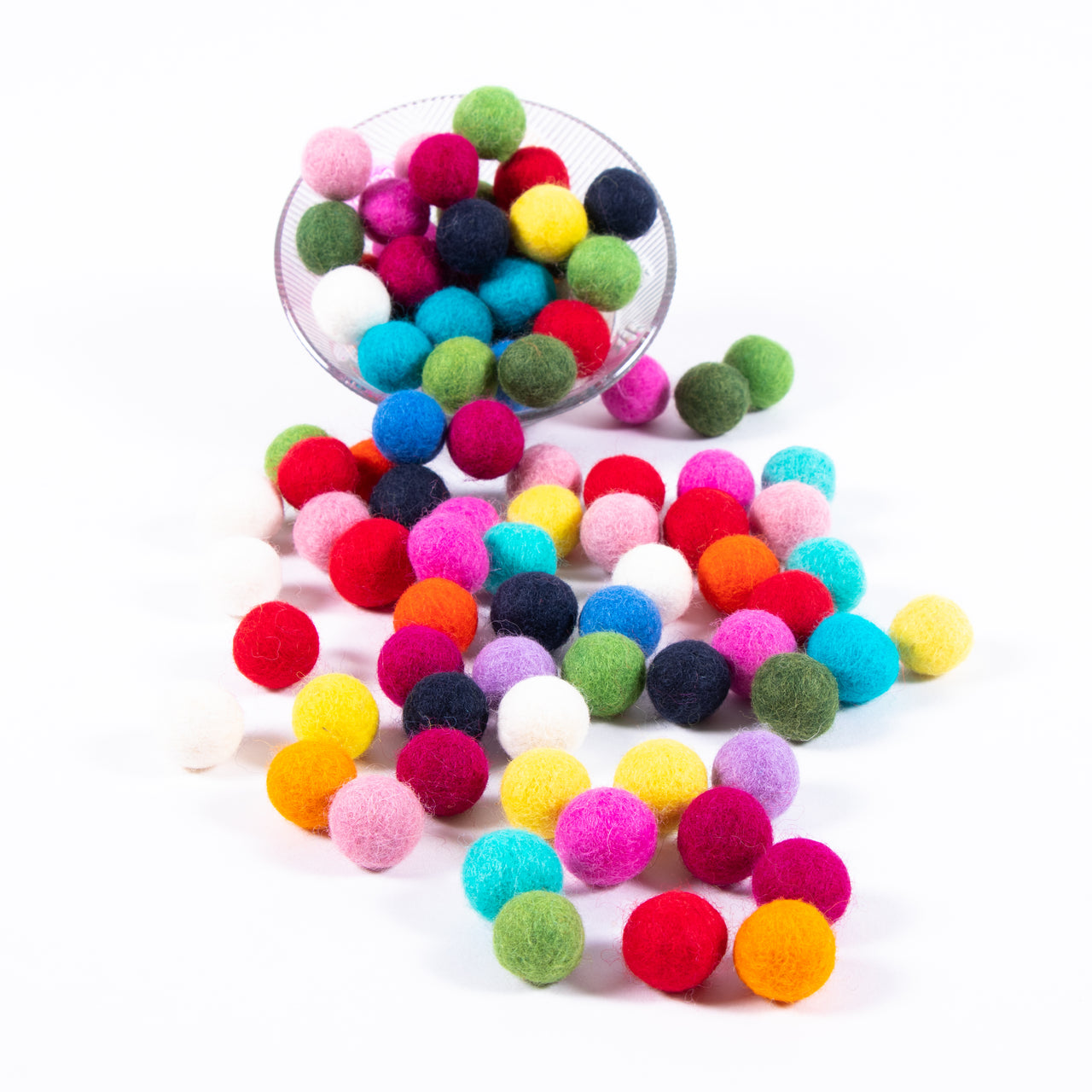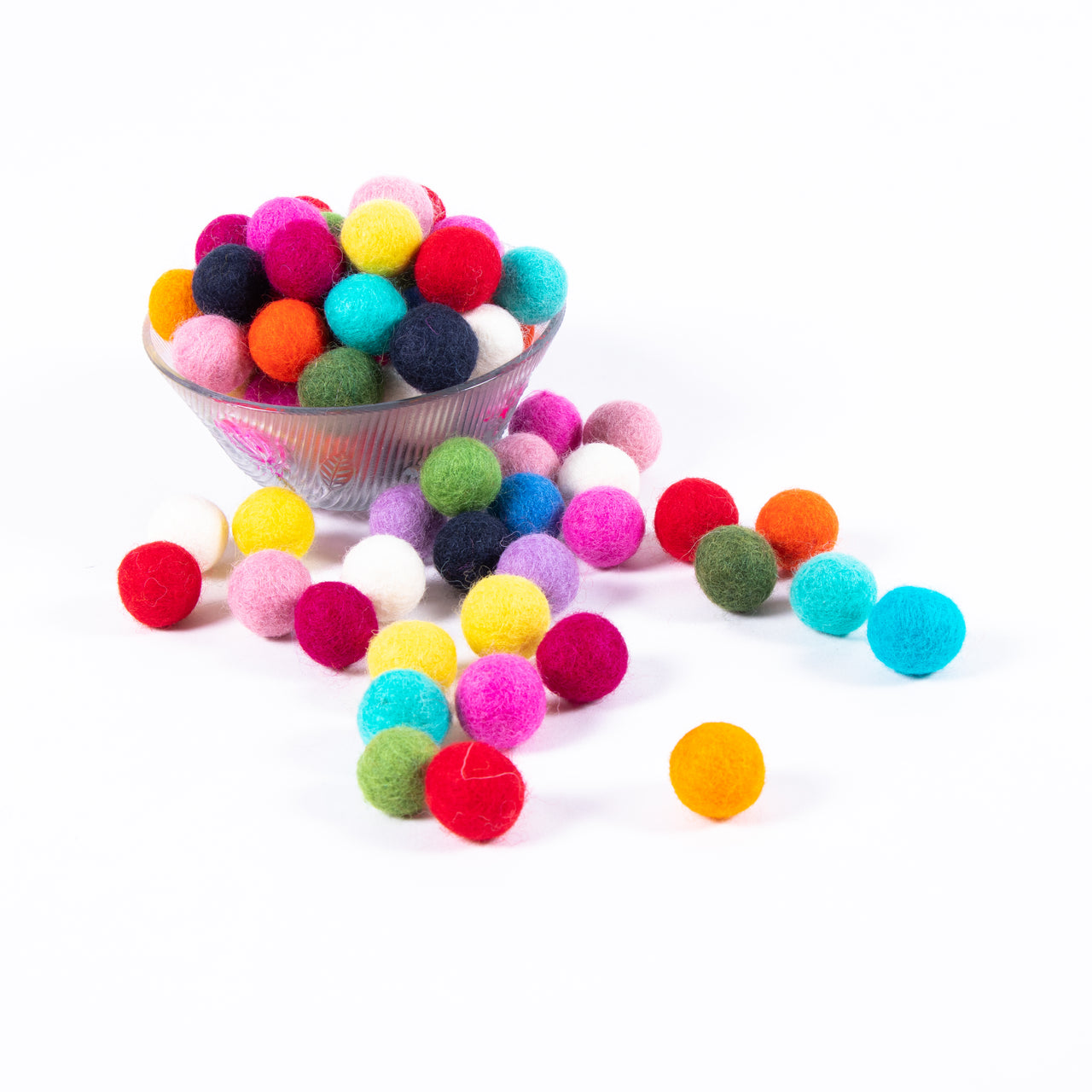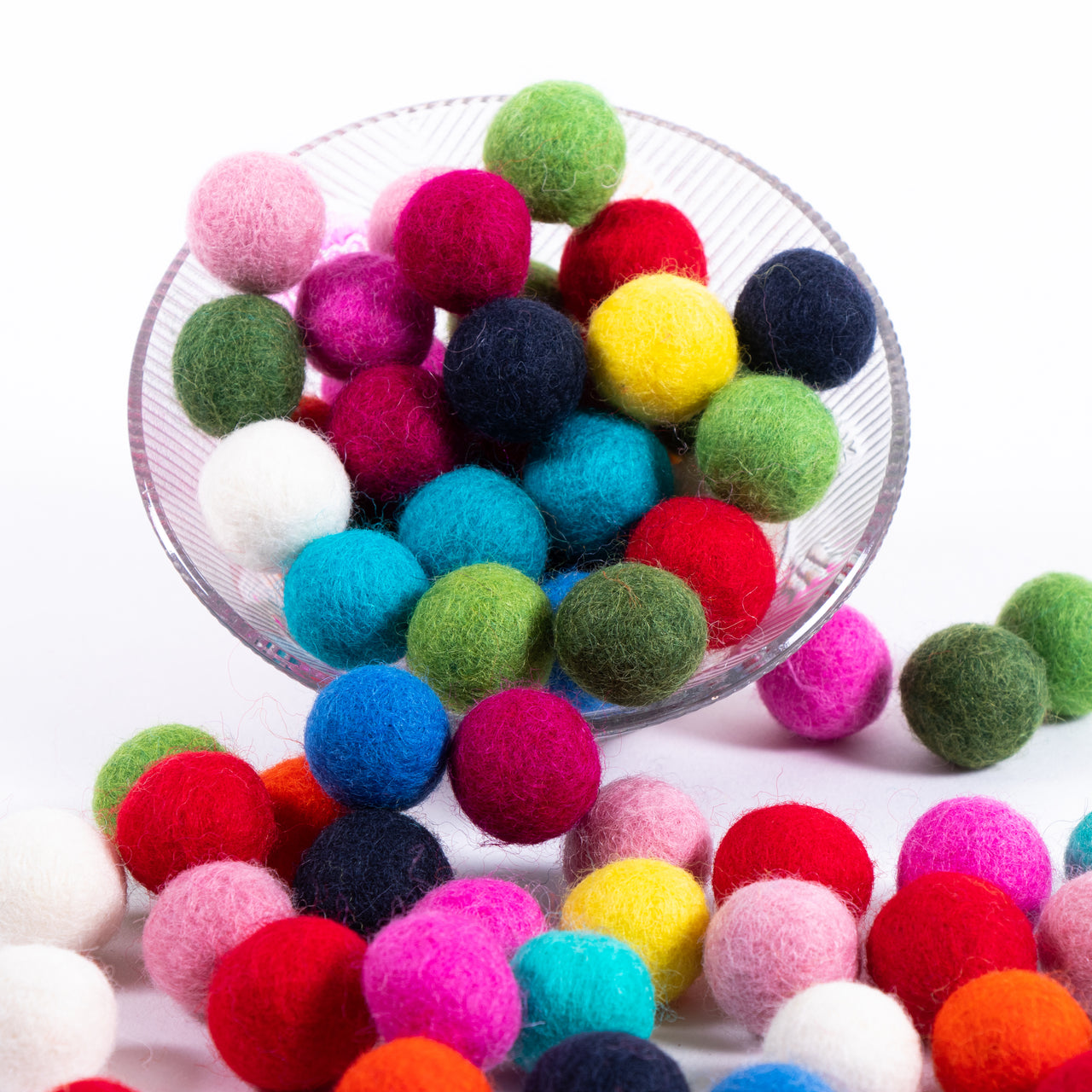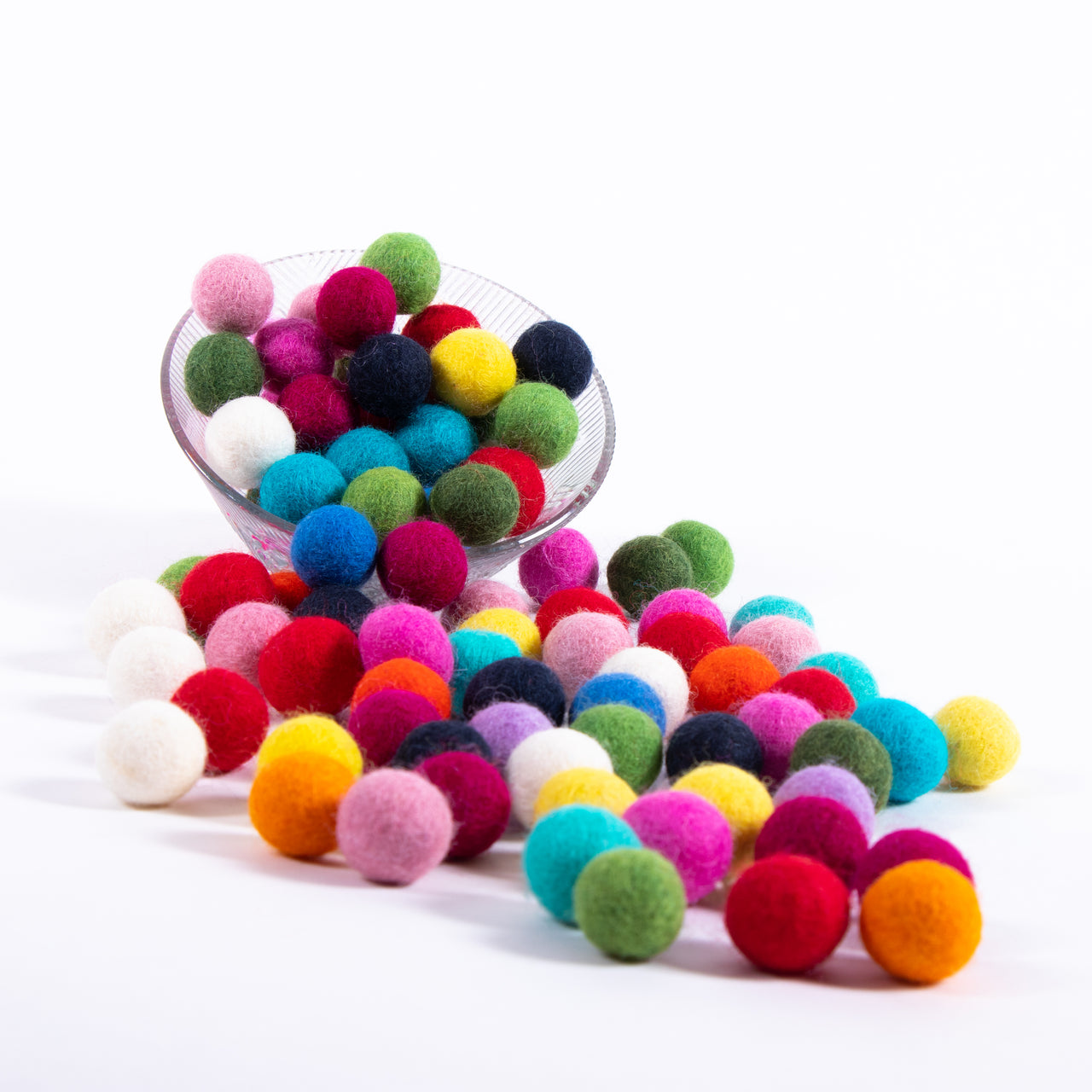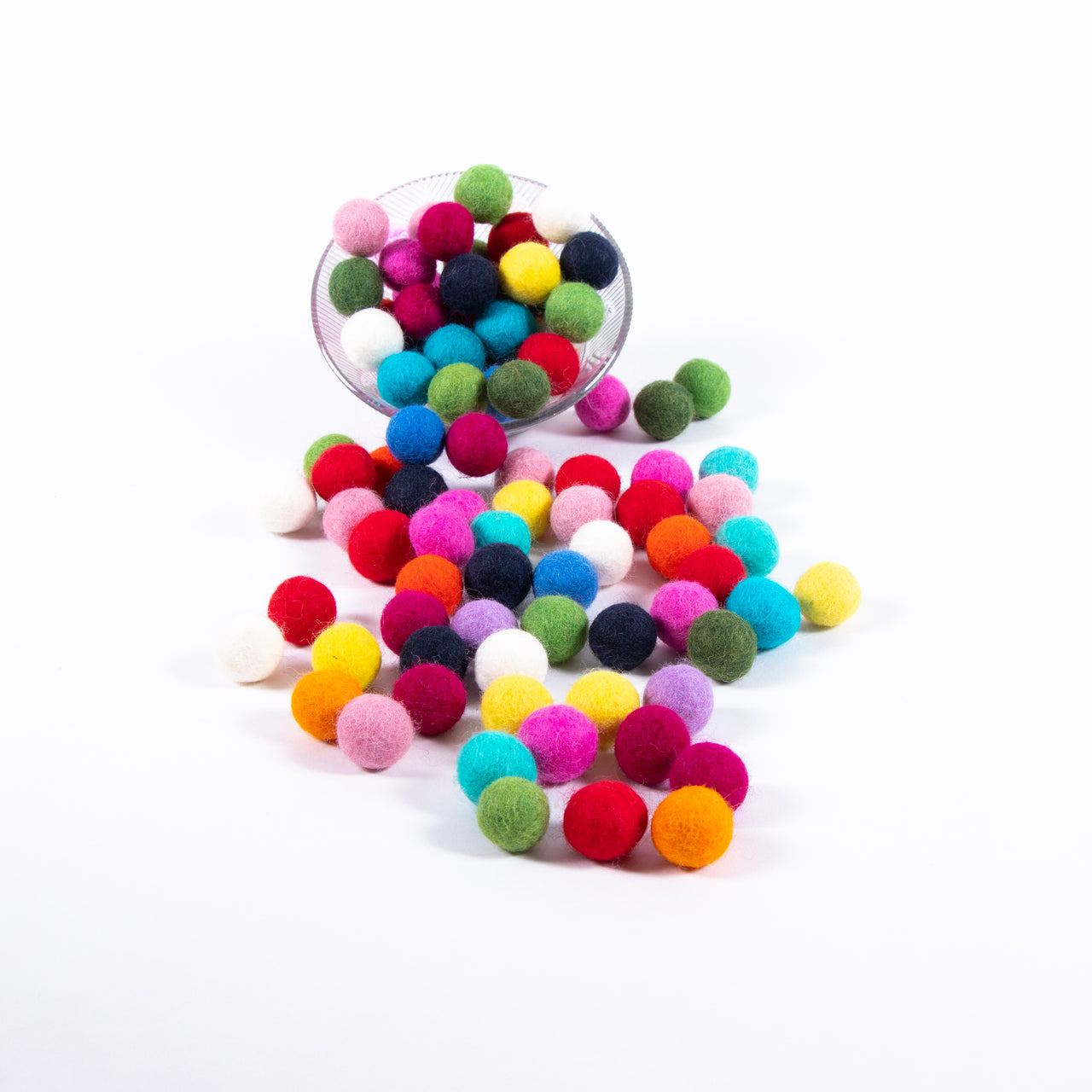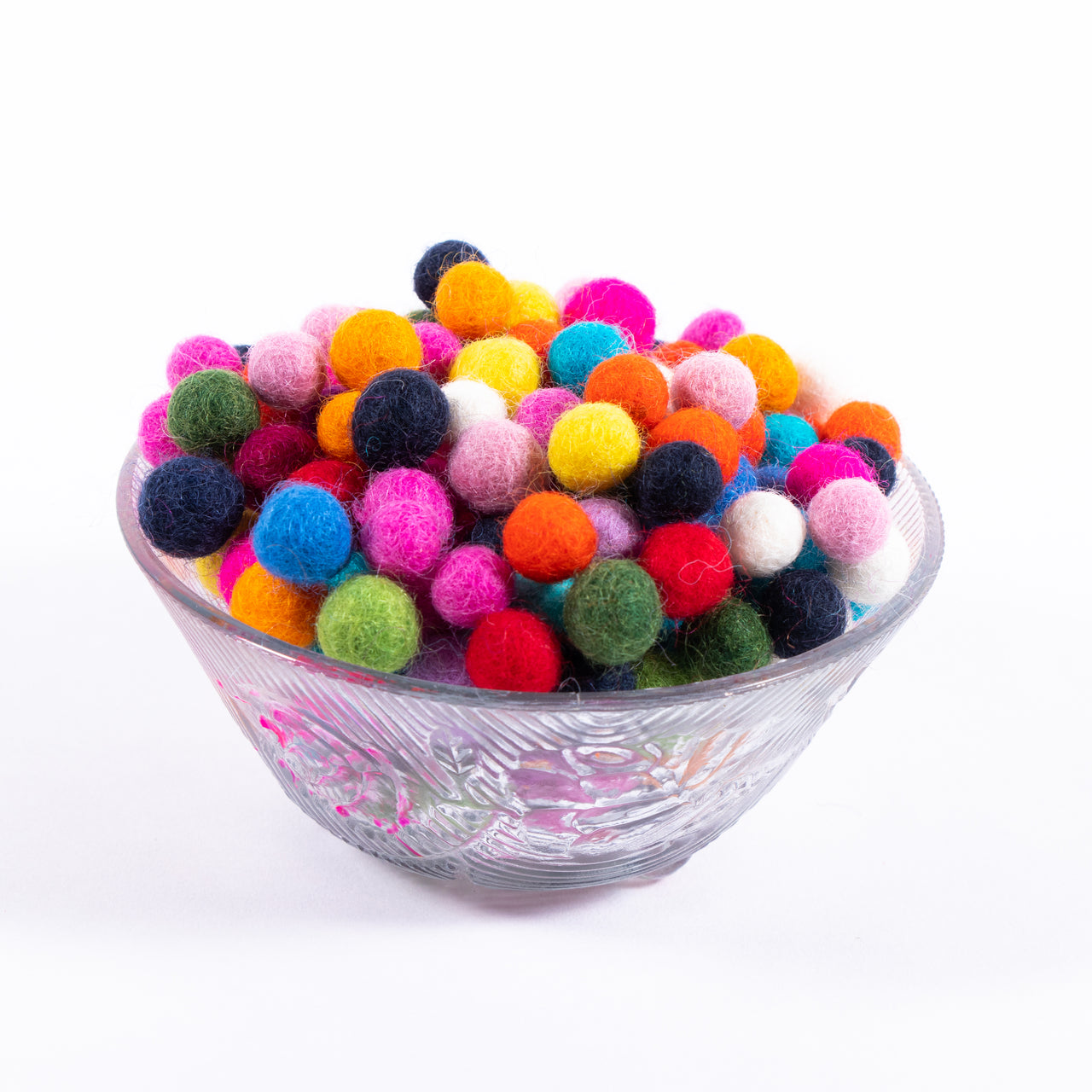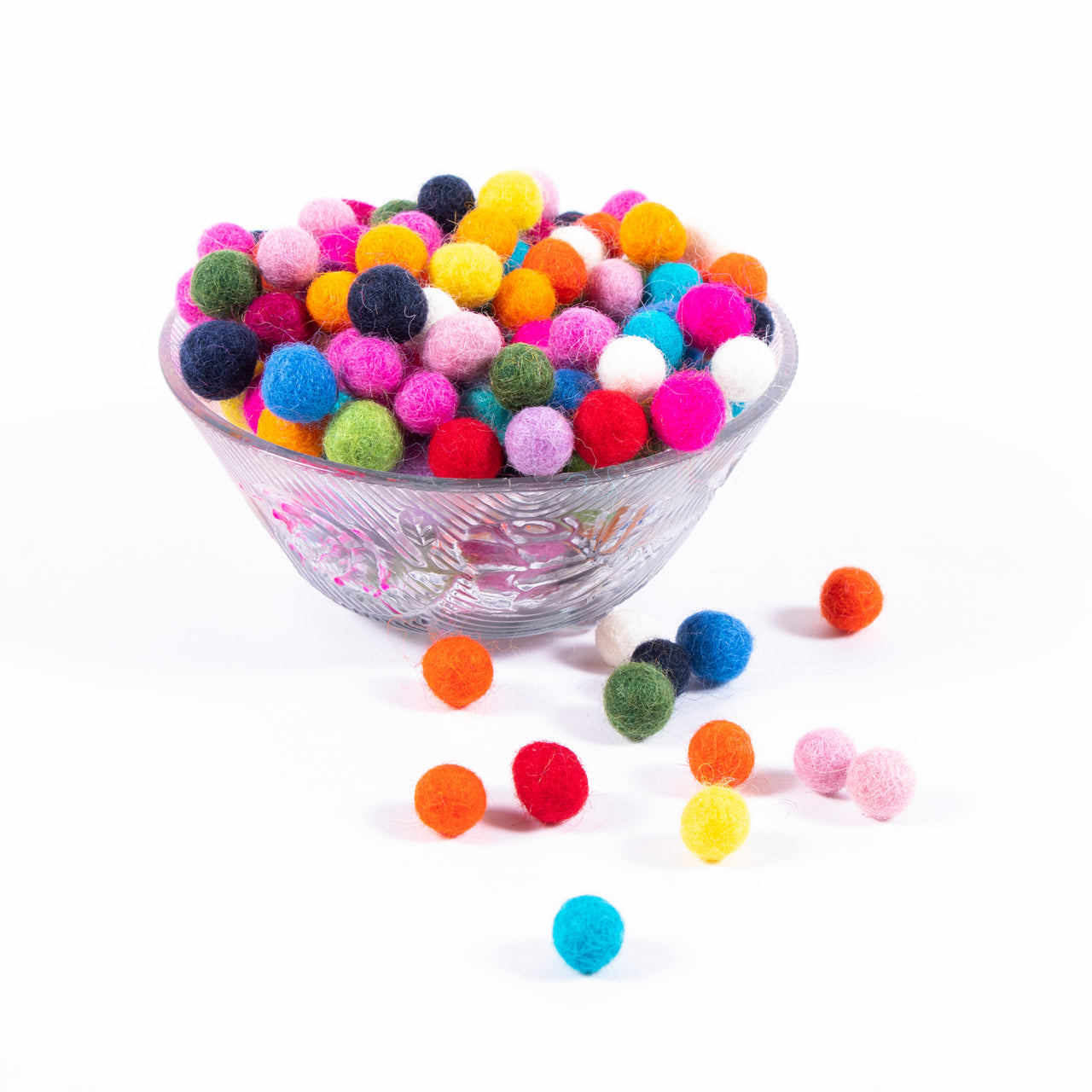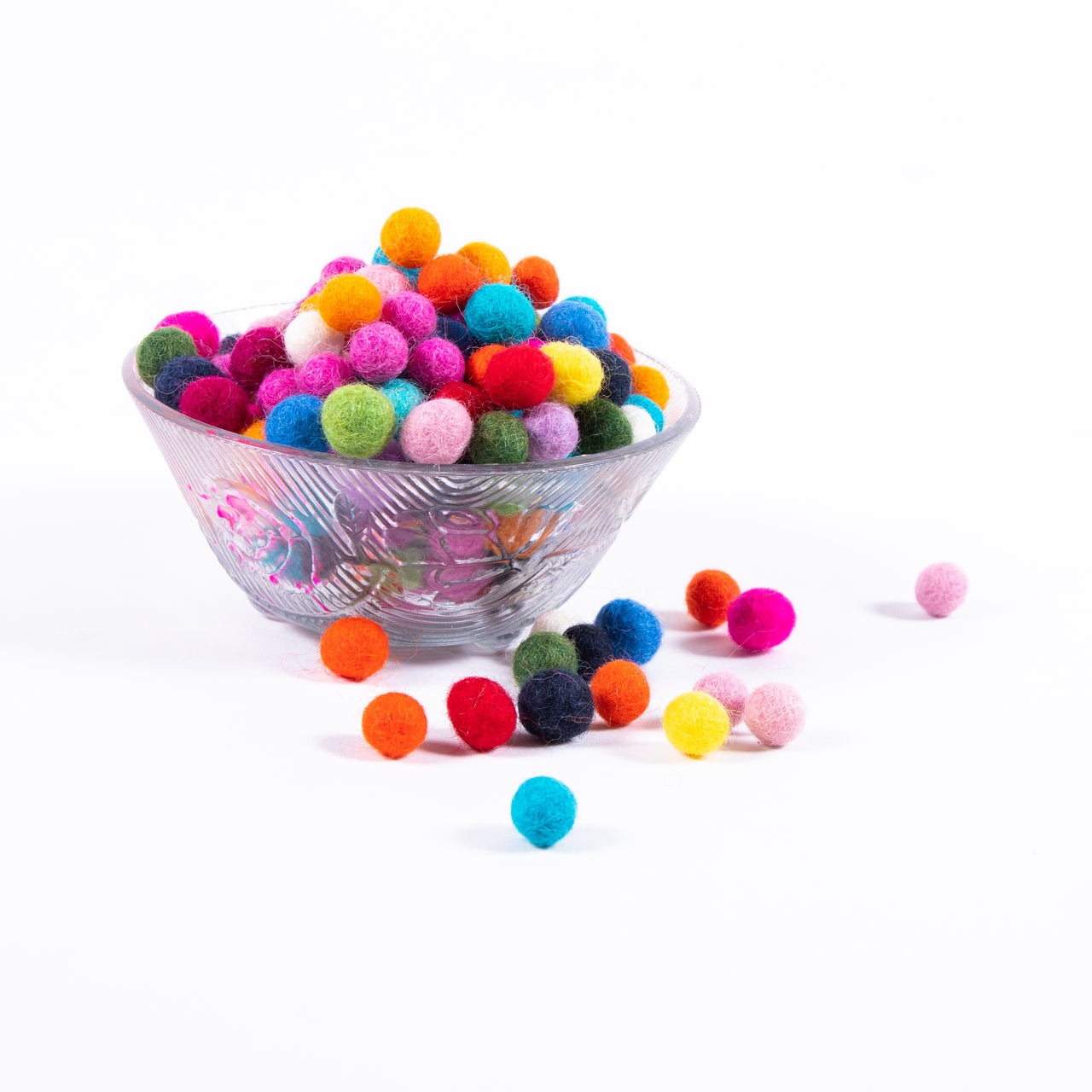 About this Felt Balls Care Instruction Size Information About Felt Balls
Love creativity? You're in a right place. These wool-felted natural-colored balls provide you with a number of options to choose from.
You can use the balls as it is in decoration. Apart from that, if you love doing art and crafts wool felted balls can be one of the materials to rely on.
Felt and wool offer you these unique and loveable wool felt balls bulk that even carry a lot more features.
Handmade in Nepal felt balls are of top quality and are available at reasonable prices.
Benefits:
Manufactured from 100% pure New Zealand wool, the felt balls presented to you are of supreme quality.
They are all handmade in nature using just soap and water.
The felt balls from Felt and wool are gentle, strong, and resilient in nature.
Non-toxic, non-allergic, and azo-free dyes make felt balls an eco-friendly product.
The balls are durable and economical. Together with that, they provide you with an eye-catching décor. In consideration of this, Felt and wool present you with bulk felt balls at a wholesale price.
Along with a charm in itself, wool felt balls can be used greatly for DIYs. Garlands, decoration items, or ornaments, you can make at home in simple steps using wool felt balls bulk. Enhance the look, enhance the decor!
Care instruction for felt balls
Take care of wool felt balls with the following instructions
Generally, hand washing is the best way of cleaning wool felted products.
You can wash the balls in a gentle cycle and then sundry it.
Spot cleaning can also be done with much less effort.
You can use soapy water to give a quick fix to the felted balls.
Keep in mind that you don't soak the balls or rub them aggressively.
Hand made with love
Hand crafted with love from Nepal
Worldwide free shipping
FREE & FAST global shipping* on all orders
24 Hour Support Available