2.2 cm Felt Balls / Felt Balls in Bulk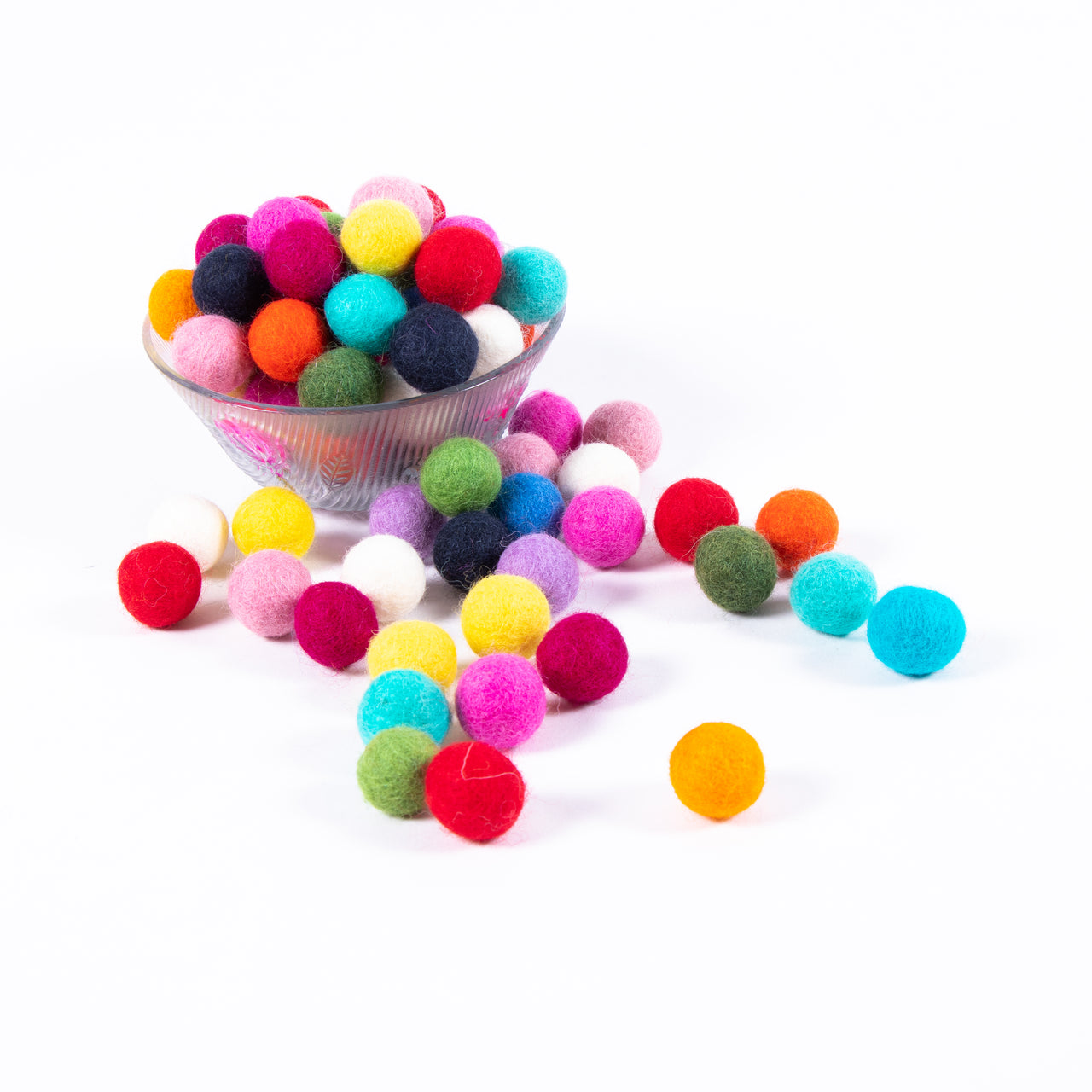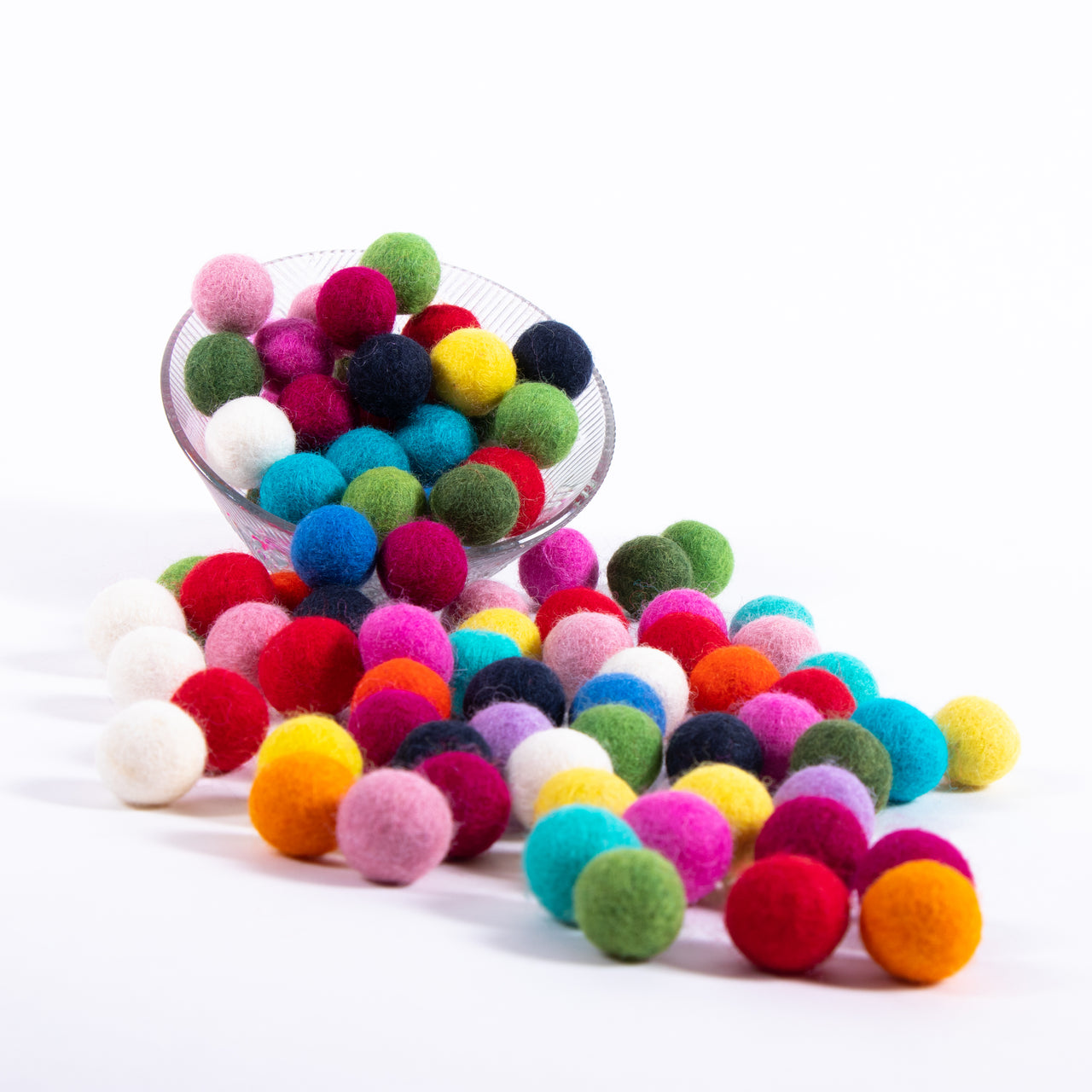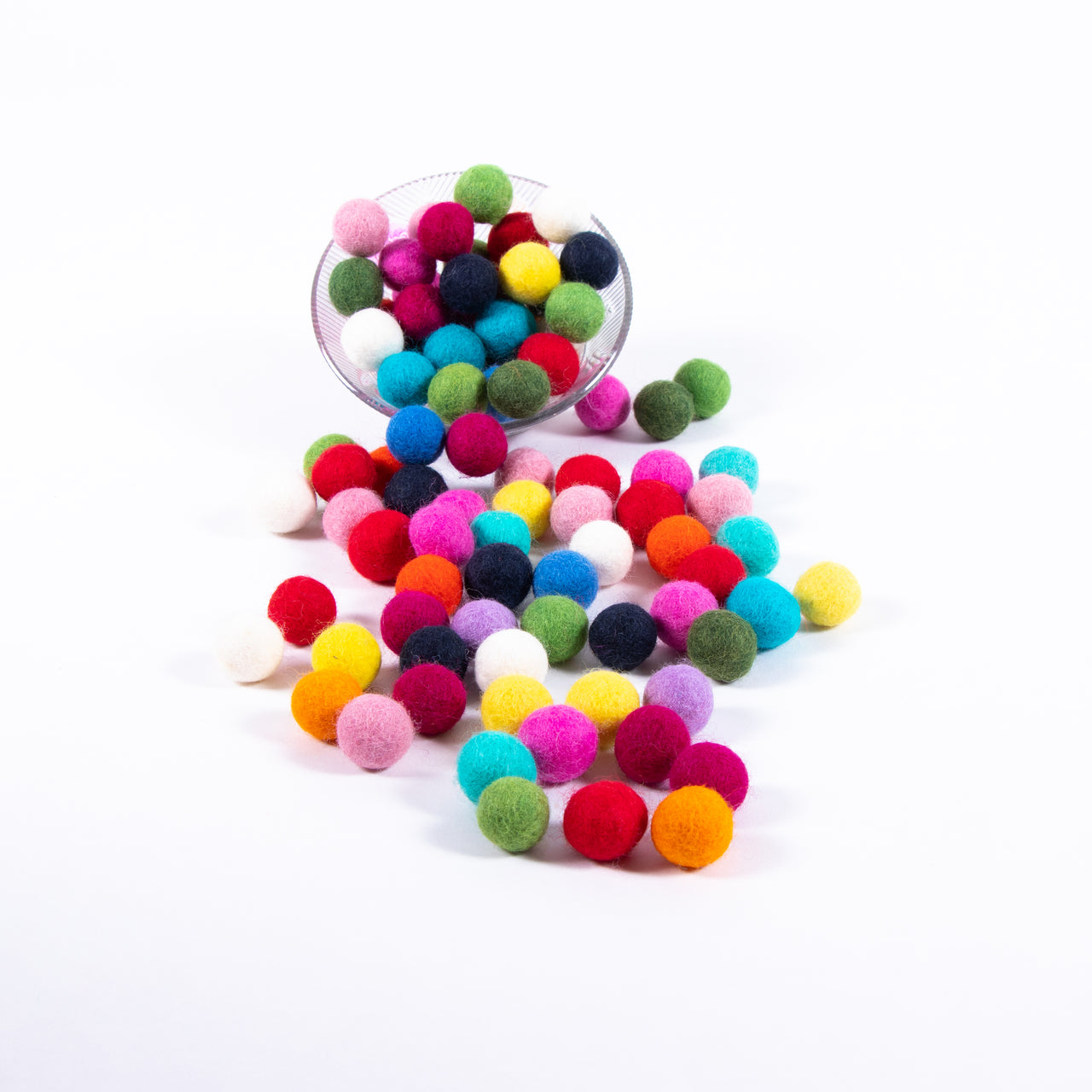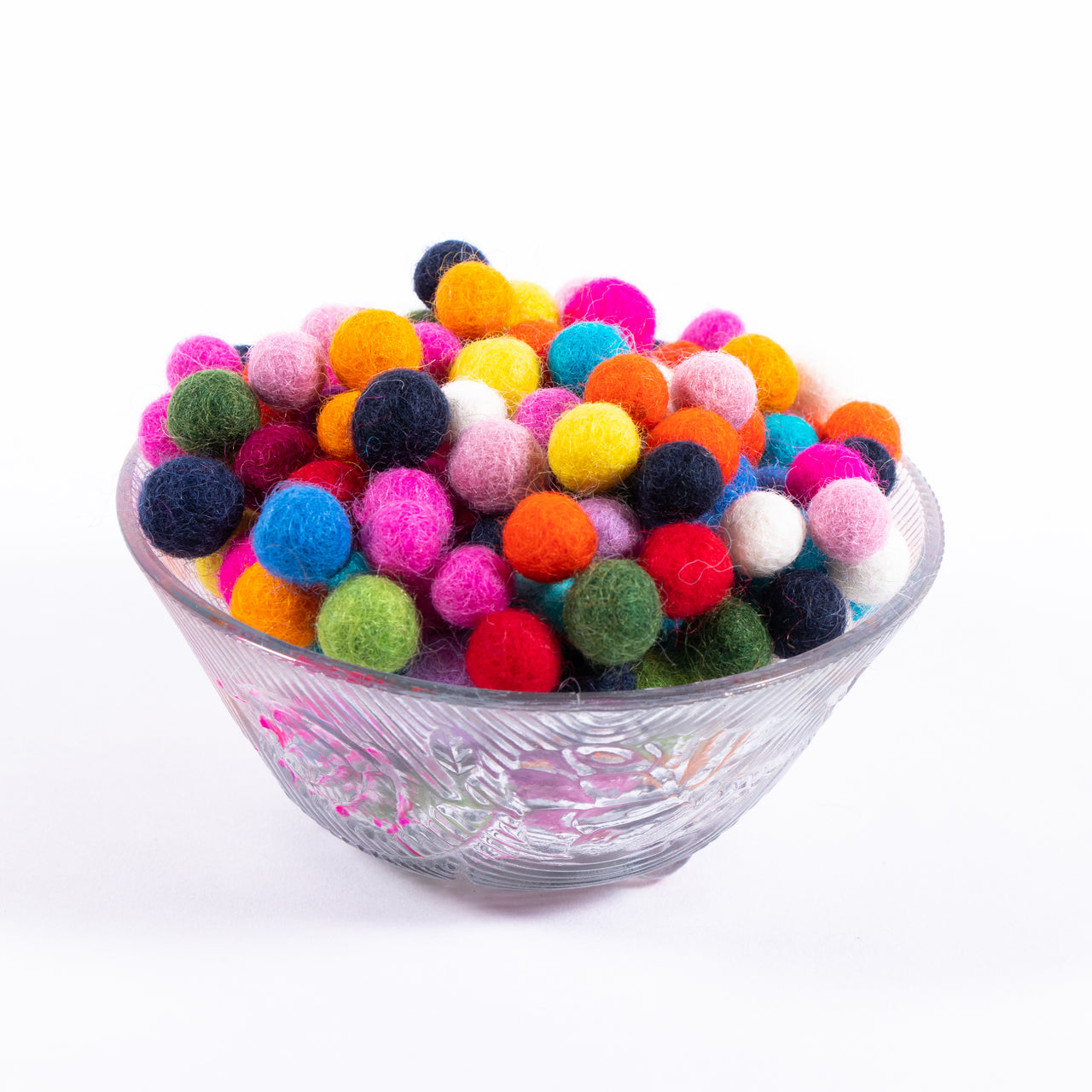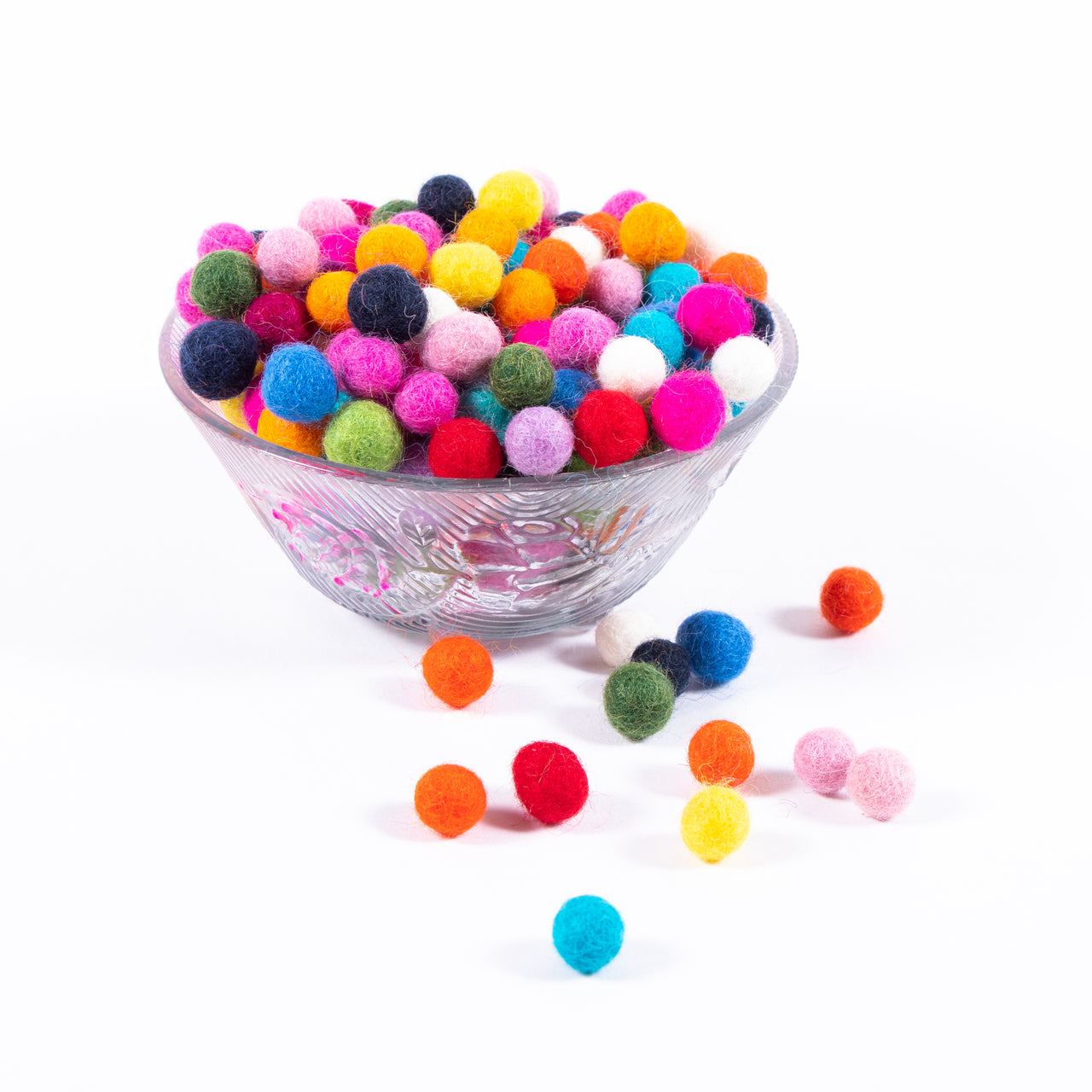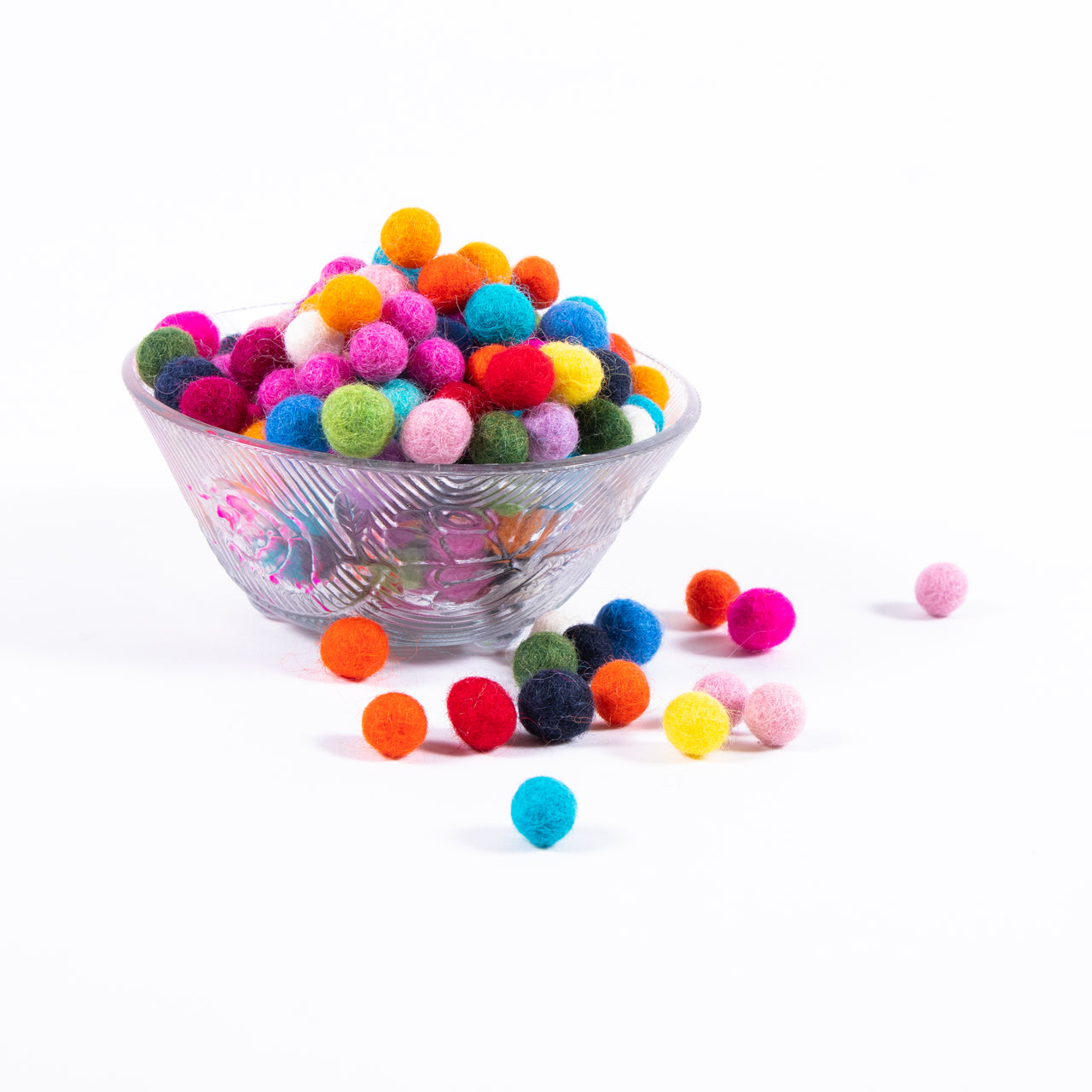 About this Felt Balls Care Instruction Size Information About Felt Balls
Wool felted products are famous due to their everlasting beauty and style. Wool is always in fashion, thus you can be sure that wool felt balls will never go out of fashion. They have a multi-purpose usage. Use them as baby cot charms, garlands, ornaments, decoration and so on.
Here below some of the benefits of felted balls are mentioned for you:
Harmless in nature: Felted balls are made with merino wool that is non-toxic in nature. Along with that, the wool is non-allergic and of azo frees dyes. Due to this reason, the felt balls are harmless and eco-friendly in nature.
Soft and thick enough: Handmade by local Nepali craftswomen, wool felted balls are soft and flexible. Together with that, it is thick enough for further processing in crafts and DIYs.
Decorates the entire space: Wool felt balls are undoubtedly an attractive product. It influences each and every one by its colour and appearance. Therefore, the balls successfully decorate the entire space.
Long lasting: Being a long lasting product is one of the main reasons that the customers adore felt balls for. It is a very flexible product. In addition to that, it comes up with top quality and handmade nature which makes it long lasting one.
Fascinating in look: With no doubt, felt balls are the beautifully made felt products that can be used for making numerous products. It's fascinating in look and a perfect product to use.
We love wool felt due to its softness and warmth. For this reason we started designing wool felt products. This lovely multi coloured felted balls is made by hand and it'll bring you joy and happiness.
Care instruction for felt balls
Take care of wool felt balls with the following instructions
Generally, hand washing is the best way of cleaning wool felted products.
You can wash the balls in a gentle cycle and then sundry it.
Spot cleaning can also be done with much less effort.
You can use soapy water to give a quick fix to the felted balls.
Keep in mind that you don't soak the balls or rub them aggressively.
Hand made with love
Hand crafted with love from Nepal
Worldwide free shipping
FREE & FAST global shipping* on all orders
24 Hour Support Available