2 cm Multicolor Felt Balls Wholesale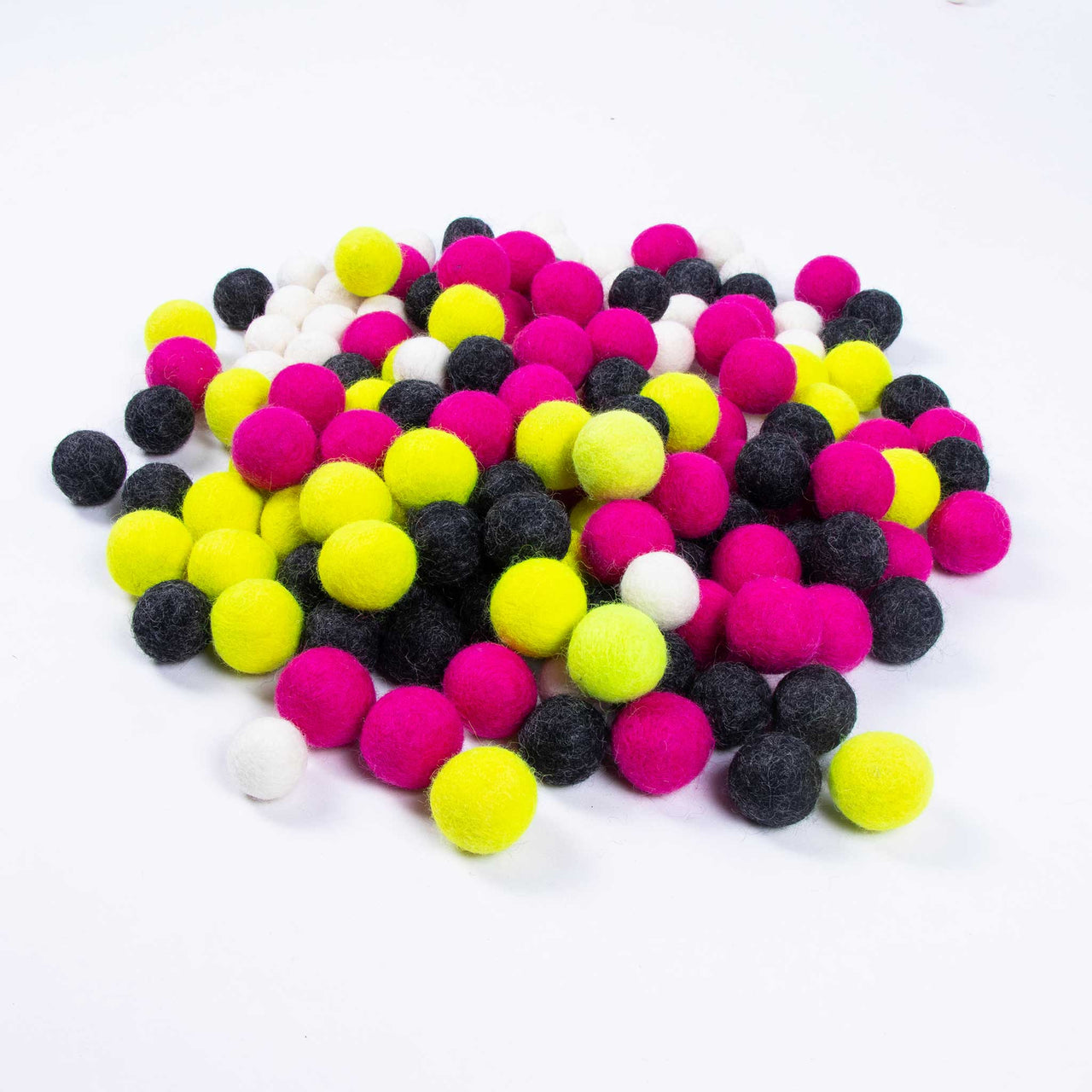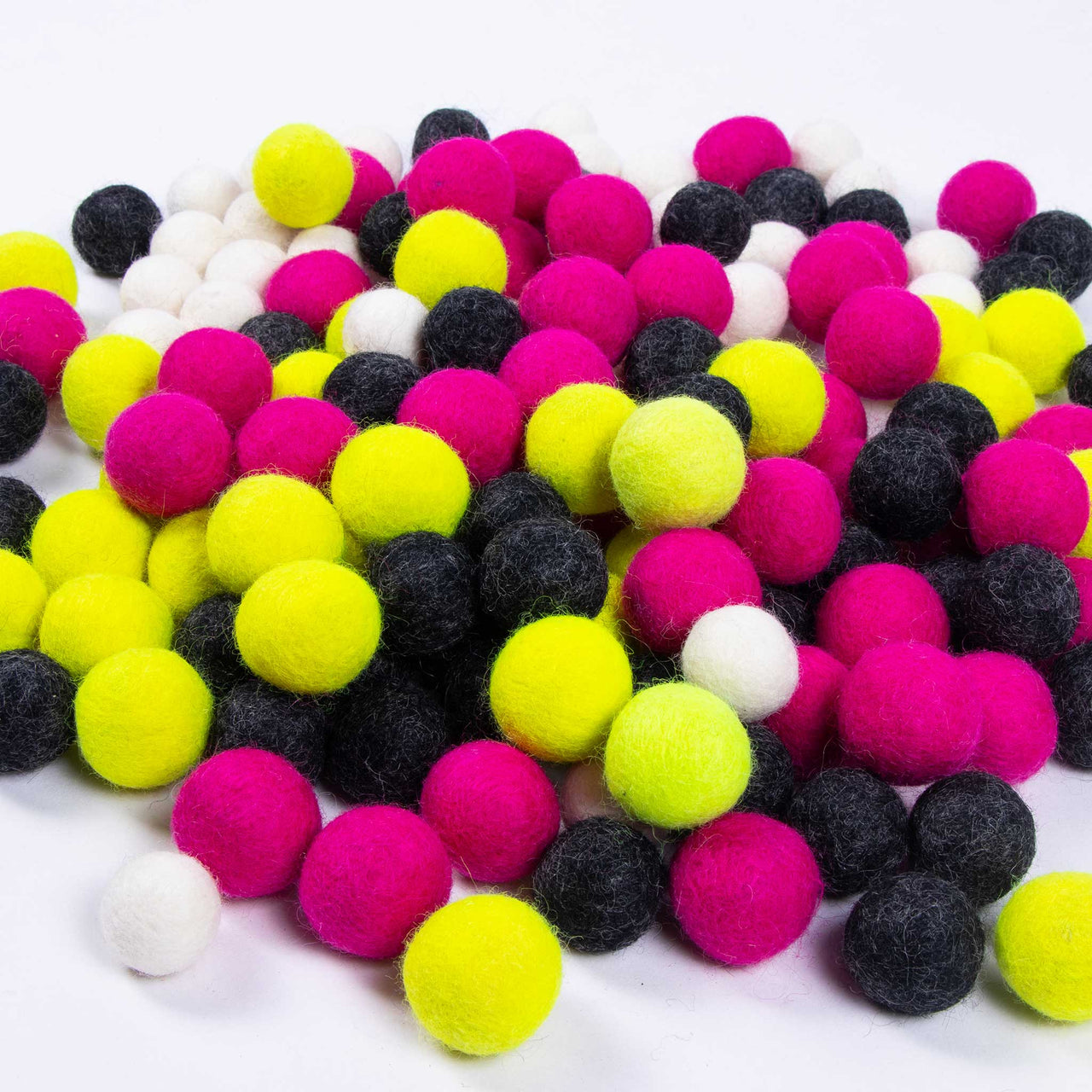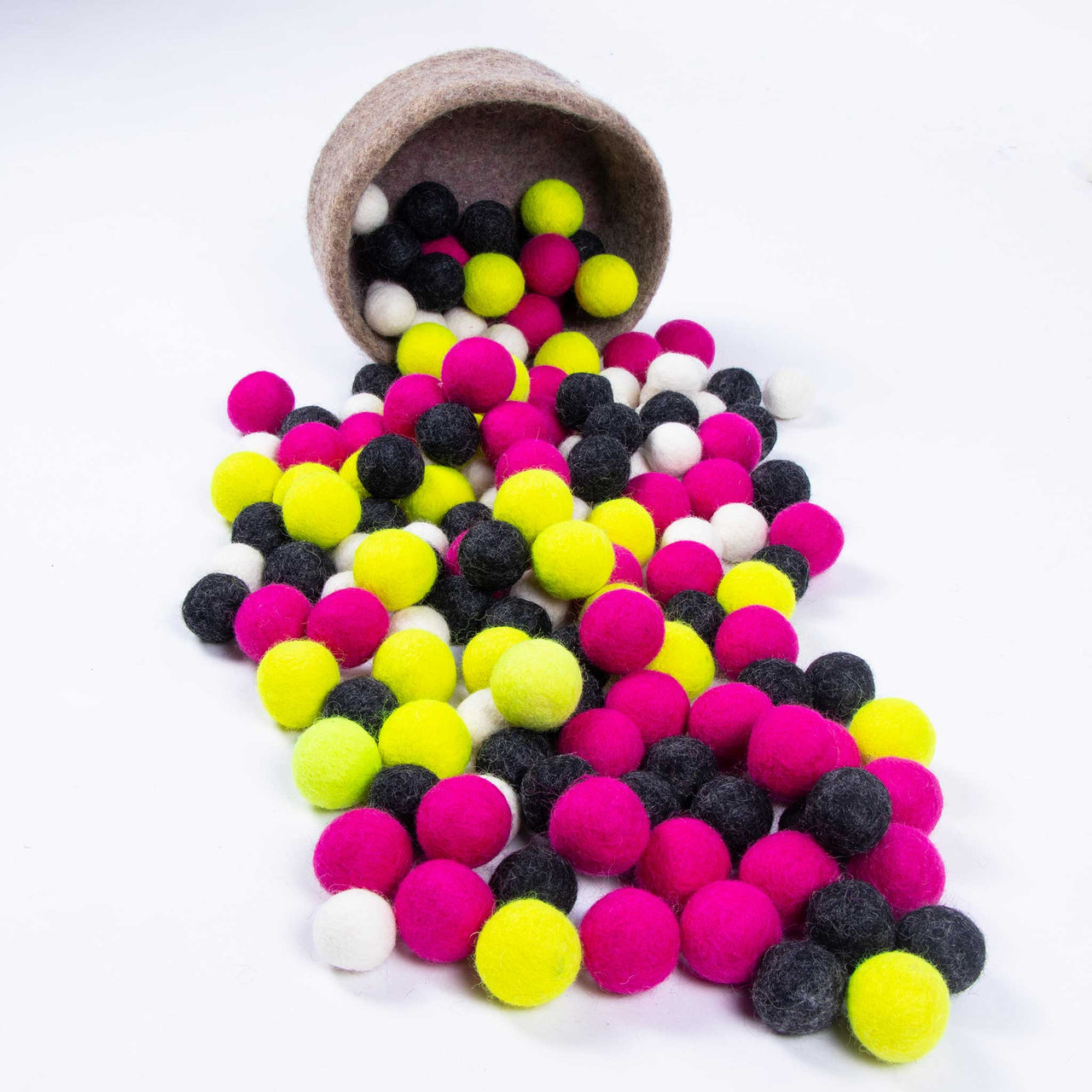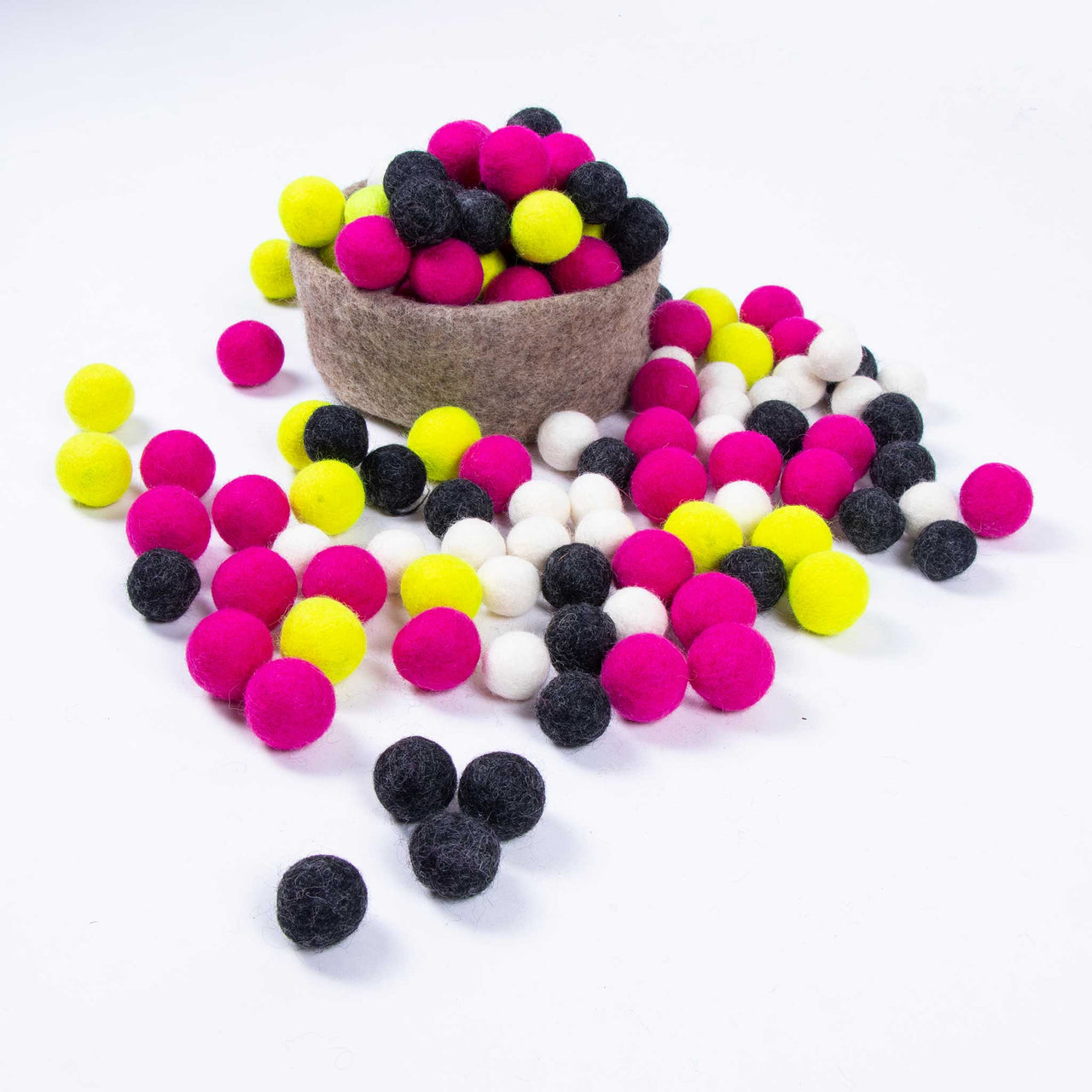 About this Felt Balls Care Instruction Size Information About Felt Balls
Wool felt has always been an interesting thing. As wool is never out of fashion, wool felted products will also be demandable for years. Felt and wool presents you multi coloured felt balls that's fascinating.
Felt balls are the simplest but a multi-purpose product. Carrying much more benefits with it, felt balls are at top list for the creativity loving people. Wool felt balls can be a great toy for your pets as well as help you in decoration being a great object.
Benefits:
Handmade: Felt balls are all hand made in nature. They all are manufactured with hands using pure merino wool.
No use of chemicals: No any chemicals are used in the manufacturing of felt balls. Therefore, the wool felt balls are non-toxic, non-allergic and azo-free in nature.
Eco-friendly: Felt and wool manufactures wool felt balls with hands. No machines or chemicals are used in it. Hence, it reduces pollution and acts eco-friendly.
Used for different purpose: Whether it's about making garlands, ornaments, baby cot charms, decoration and so on, you can use this multi coloured wool felt balls.
Attractive: We all want to have a product that attracts the attention of each and every one. So as the felt ball does. The balls are colourful and of course will be the center of attraction.
100% natural, renewable and sustainable product is what we focus on. Together with appealing nature, these multi coloured wool felt balls from Felt and wool meets the need of our valuable customers.
Care instruction for felt balls
Take care of wool felt balls with the following instructions
Generally, hand washing is the best way of cleaning wool felted products.
You can wash the balls in a gentle cycle and then sundry it.
Spot cleaning can also be done with much less effort.
You can use soapy water to give a quick fix to the felted balls.
Keep in mind that you don't soak the balls or rub them aggressively.
Worldwide free shipping
FREE & FAST global shipping* on all orders
Hand made with love
Hand crafted with love from Nepal
24 Hour Support Available