100% Natural Wool Cat Cave - Handmade Premium Shaped Felt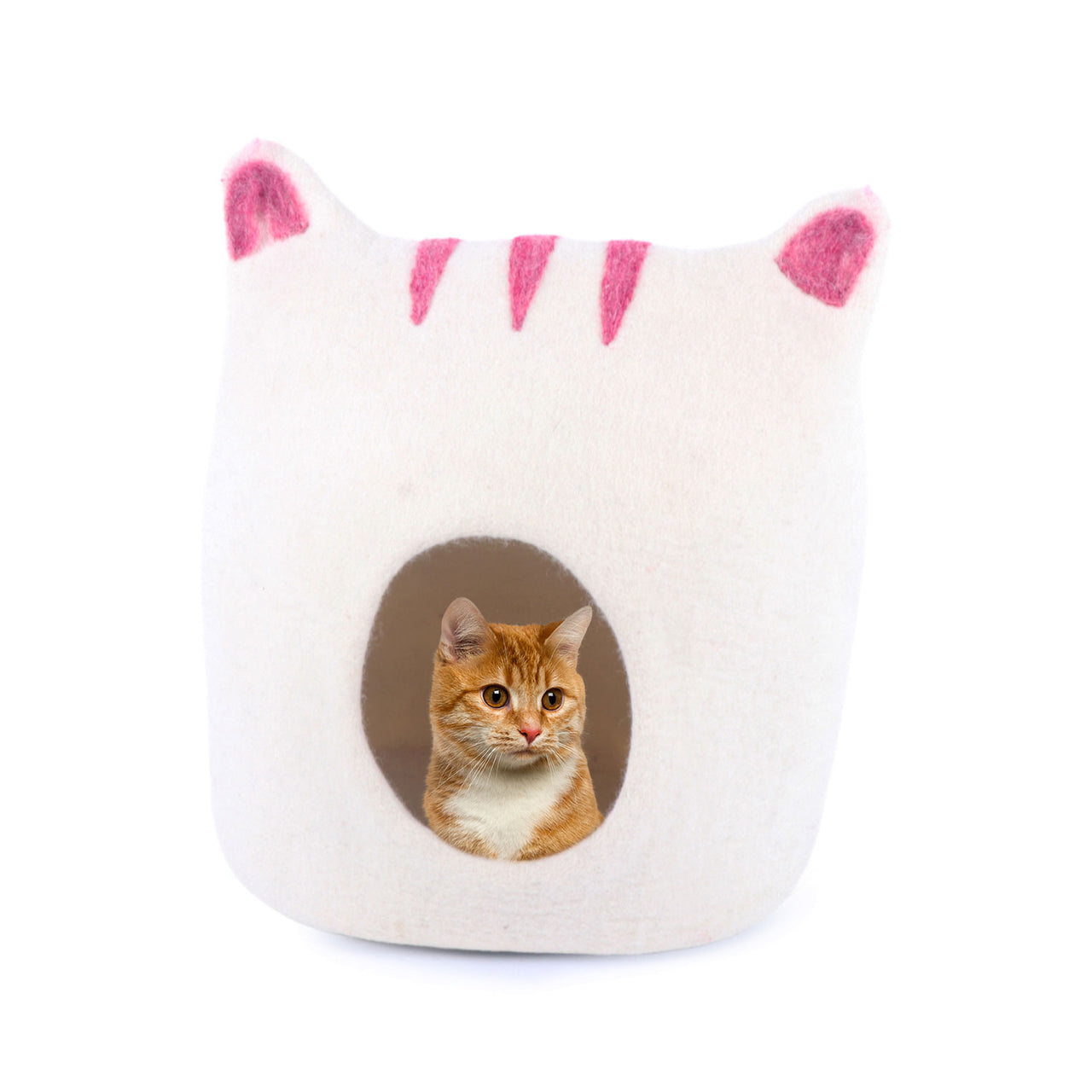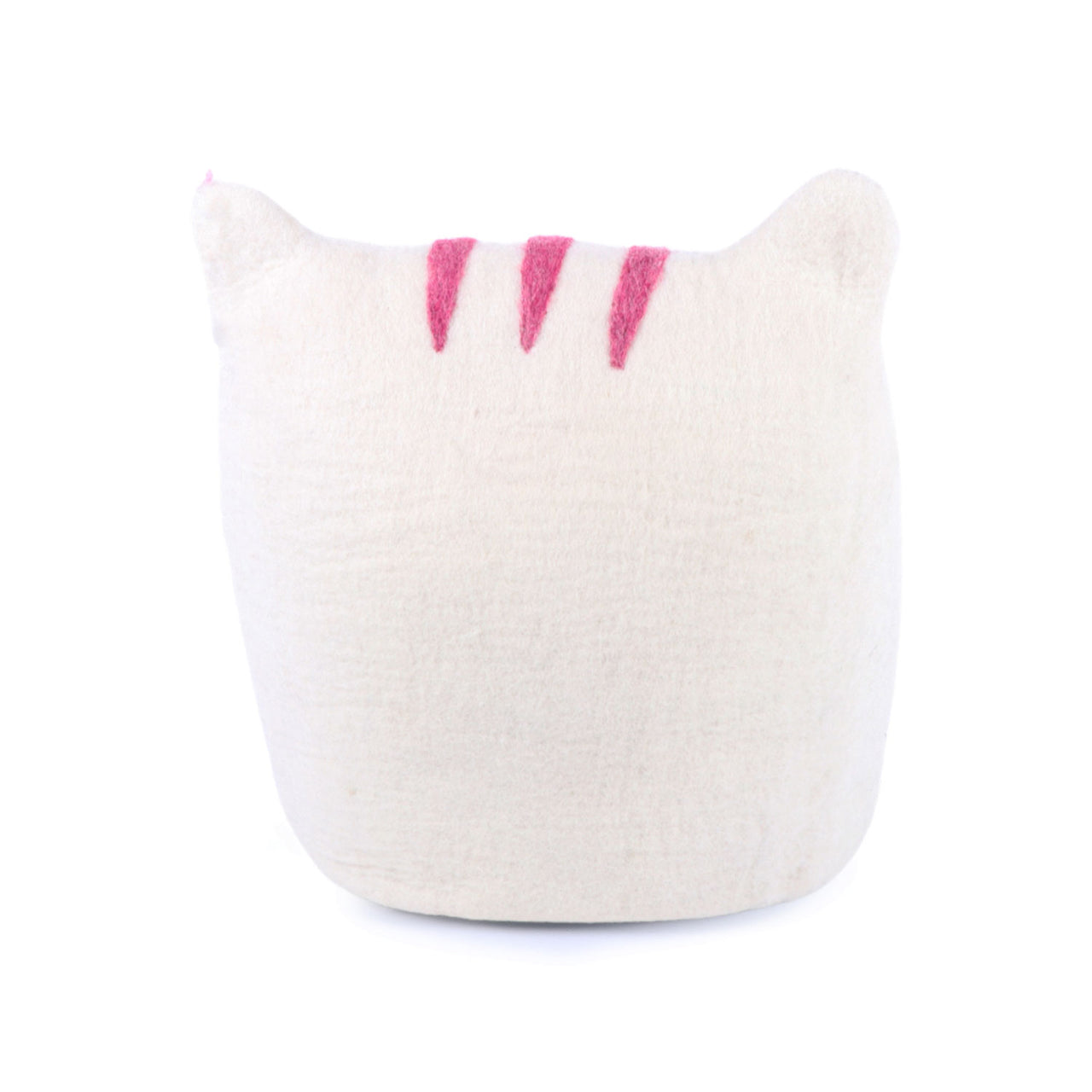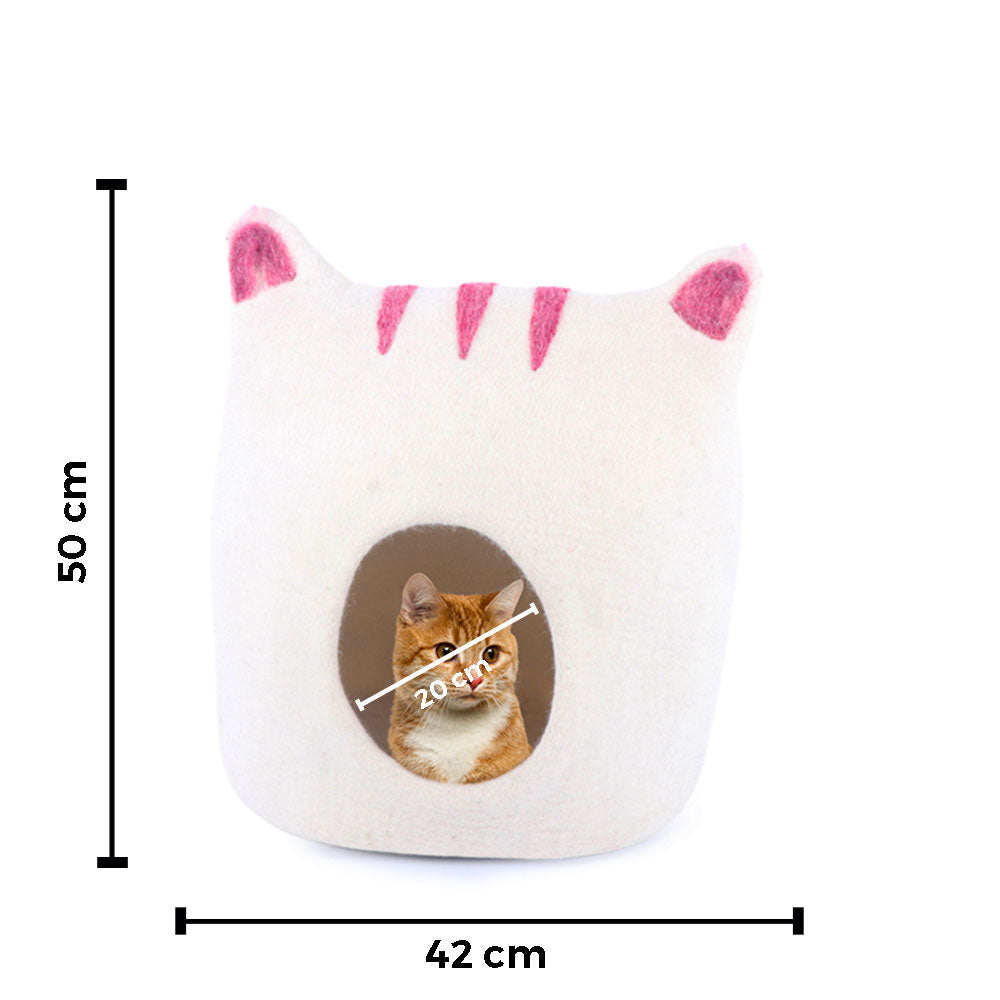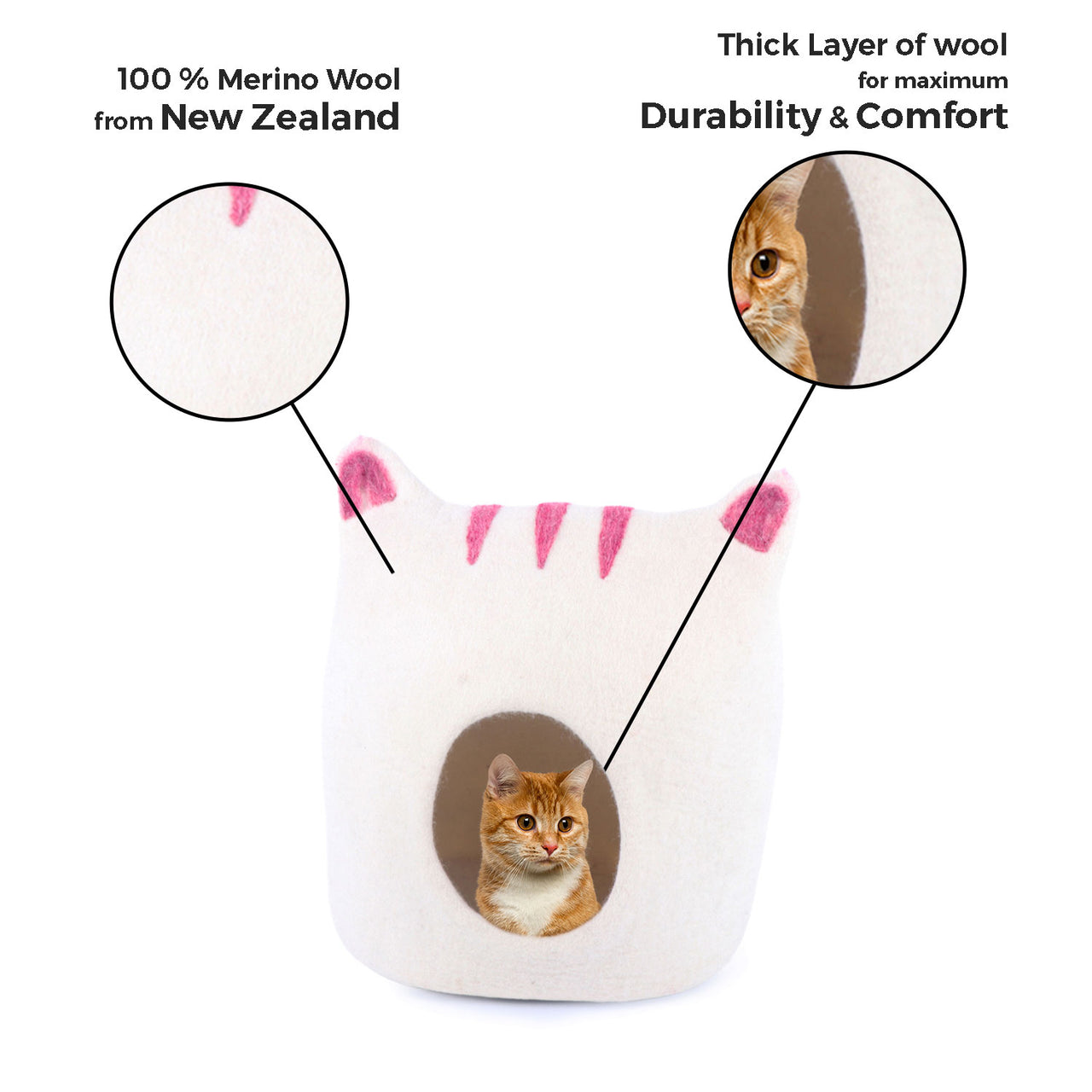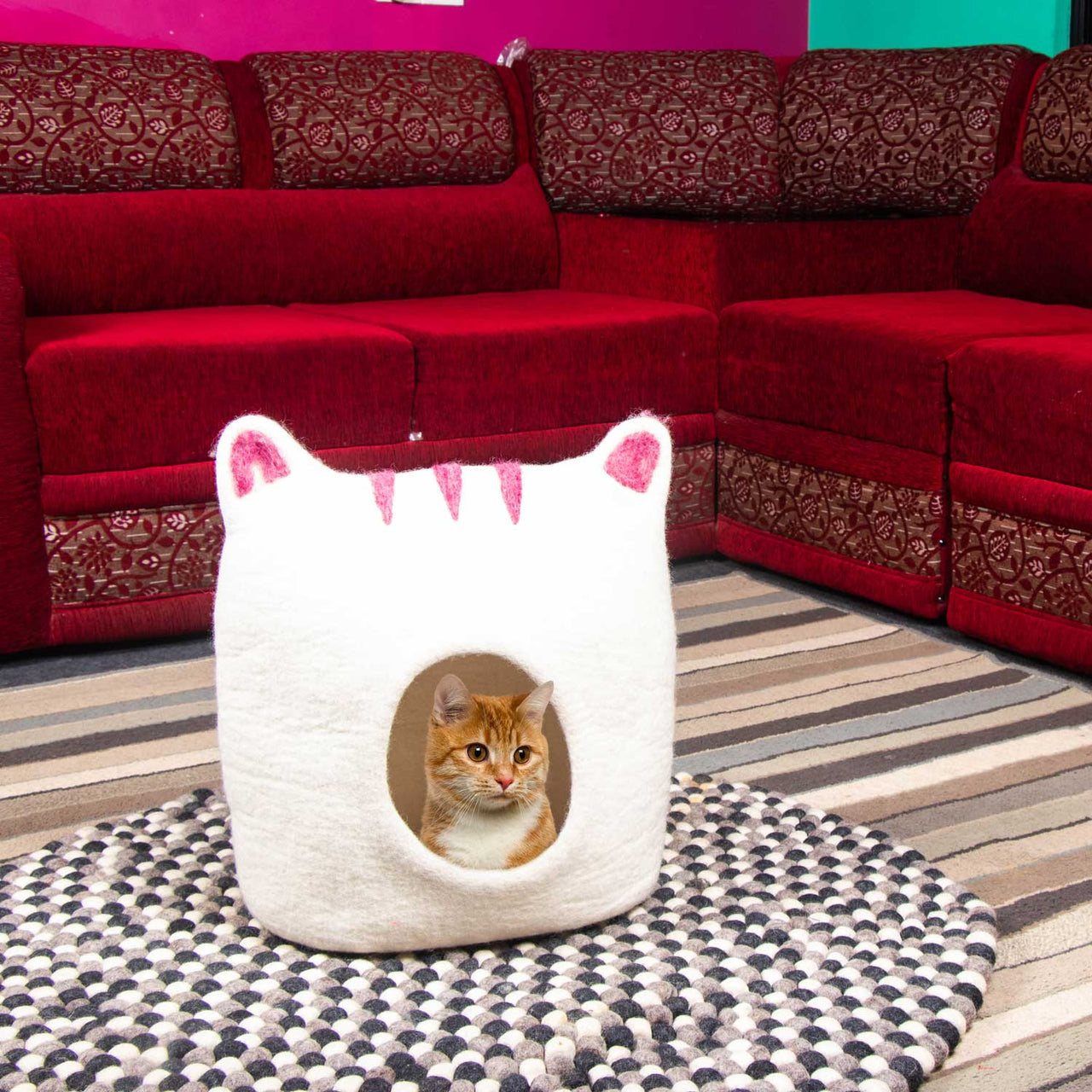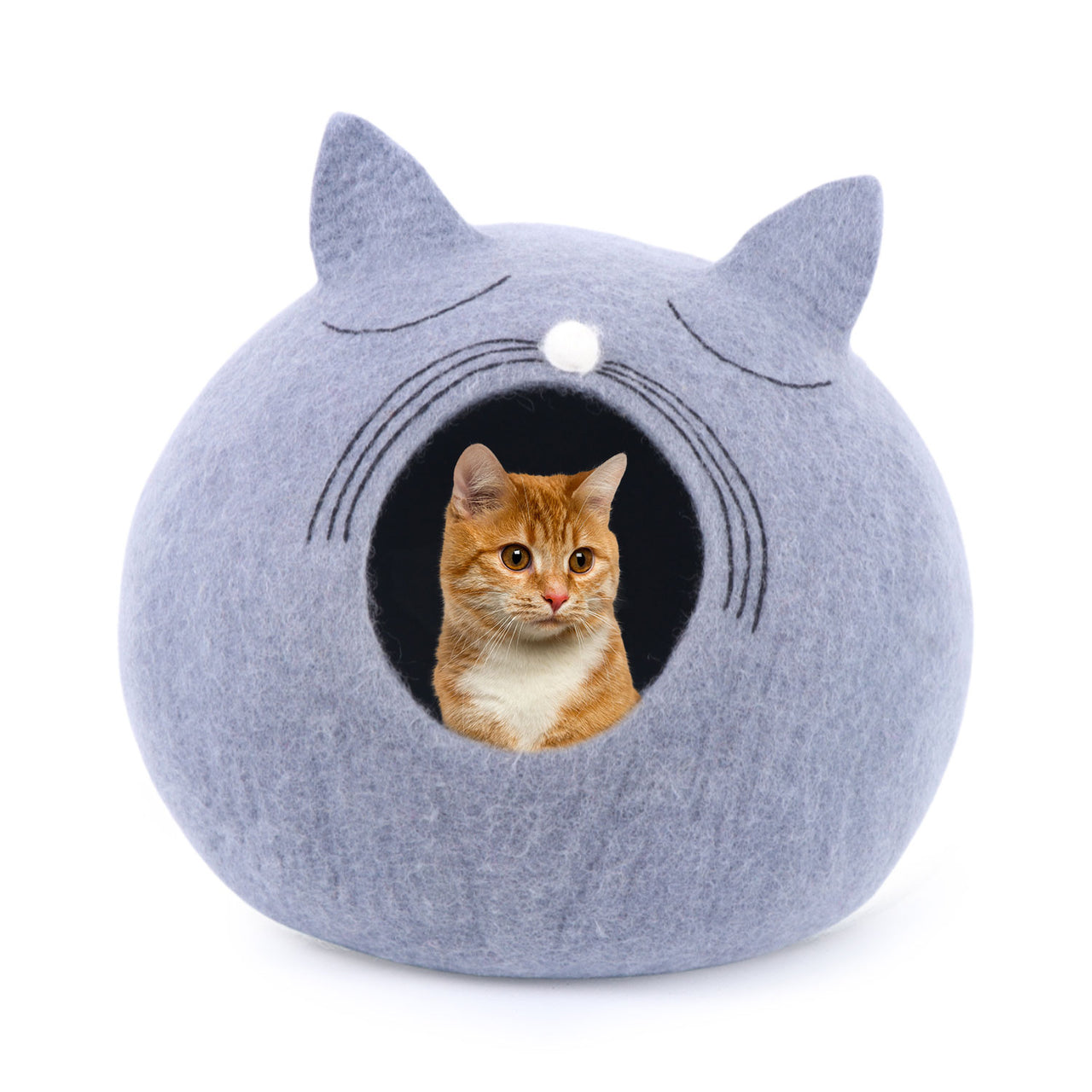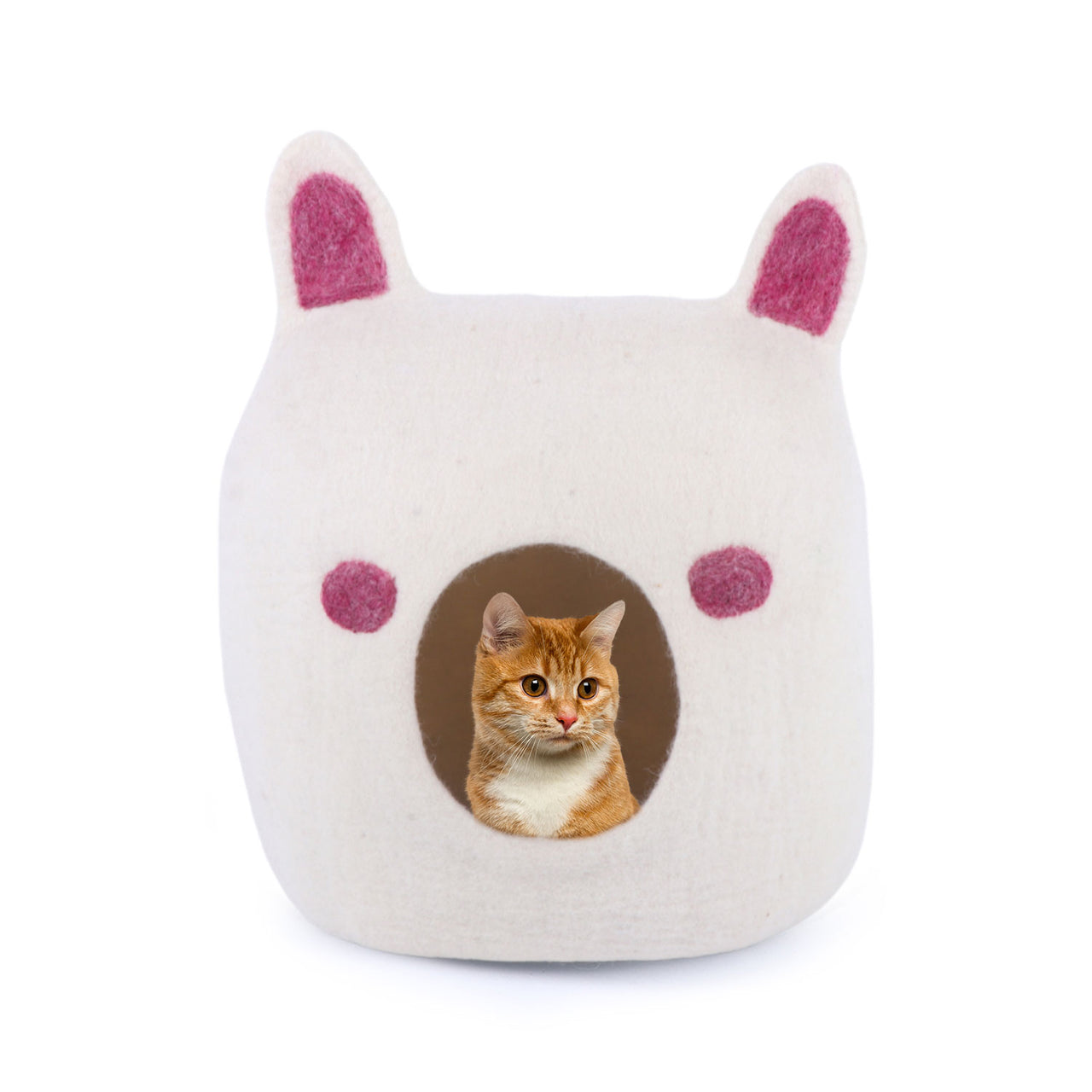 Description Care Instruction
Nothing seems more fascinating than our look alike. Same goes for the cats! Being the smartest creature, they will surely adore their similar looking wool cat cave. With pink stripes and two cute ears, felted wool cat cave offers a perfect loveable home for the loveable cats.

Felted with pure merino wool from New Zealand, felt cat house is gentle, strong and resilient. Providing the mother like warmth and feel to your cats, our merino wool cat cave is beneficial from every point of view.
Benefits:
No chemicals: Manufactured by local Nepali craftsperson with 100% pure New Zealand wool, felt cat cave bed do not possess chemical. Such nature of felt cat house not only benefits your cat, but also the entire environment.
Easily cleaned: Just use cool water to clean it by your hands. Felt cat house is easily cleaned. It can also be dry cleaned or spot cleaned as per your choice.
Durable: Proper thickness and felted nature automatically makes handmade wool cat cave durable. Being a felt product, felt cat house do not fray making it more long lasting.
Secure space: Everything seems dim in front of mother's love and care. Keeping that in mind, Felt and wool presents you a secure and warm space for your cats that is as similar as with their mother. In the same way, its semi-closed nature helps reducing unnecessary sound providing sound sleep.
Fits everywhere: Either any room of your home or your working place, felt cat cave fits everywhere. Great style, charming look and warmth feel provided by the wool felted cat cave turns the head of everyone out there.
Superior thermal insulating property with external sound reducing semi-closed nature gives a perfect private area for your beloved cat.
In the same way, white and pink color combination with the cat face look seems incredible. Along with meeting the main purpose, wool felt cat cave from Felt and wool increases the aesthetics of a room. 
Care instructions:
 As our cat caves are made from highest quality wool, they are easy to clean as well as to take care of. Without any worries, you can simply clean the felt cat house at home yourself.
Follow these following steps to take care of the product:
Shake well to remove dust particles or debris from inside.
Spot clean with a damp cloth or hands using cool water.
Not advisable to leave in wet places (Use soapy water gently for quick fixes).
Use of vacuum is recommended.
Dry cleaning is also possible but better to use the gentle cycle.
Worldwide free shipping
FREE & FAST global shipping* on all orders
Hand made with love
Hand crafted with love from Nepal
24 Hour Support Available