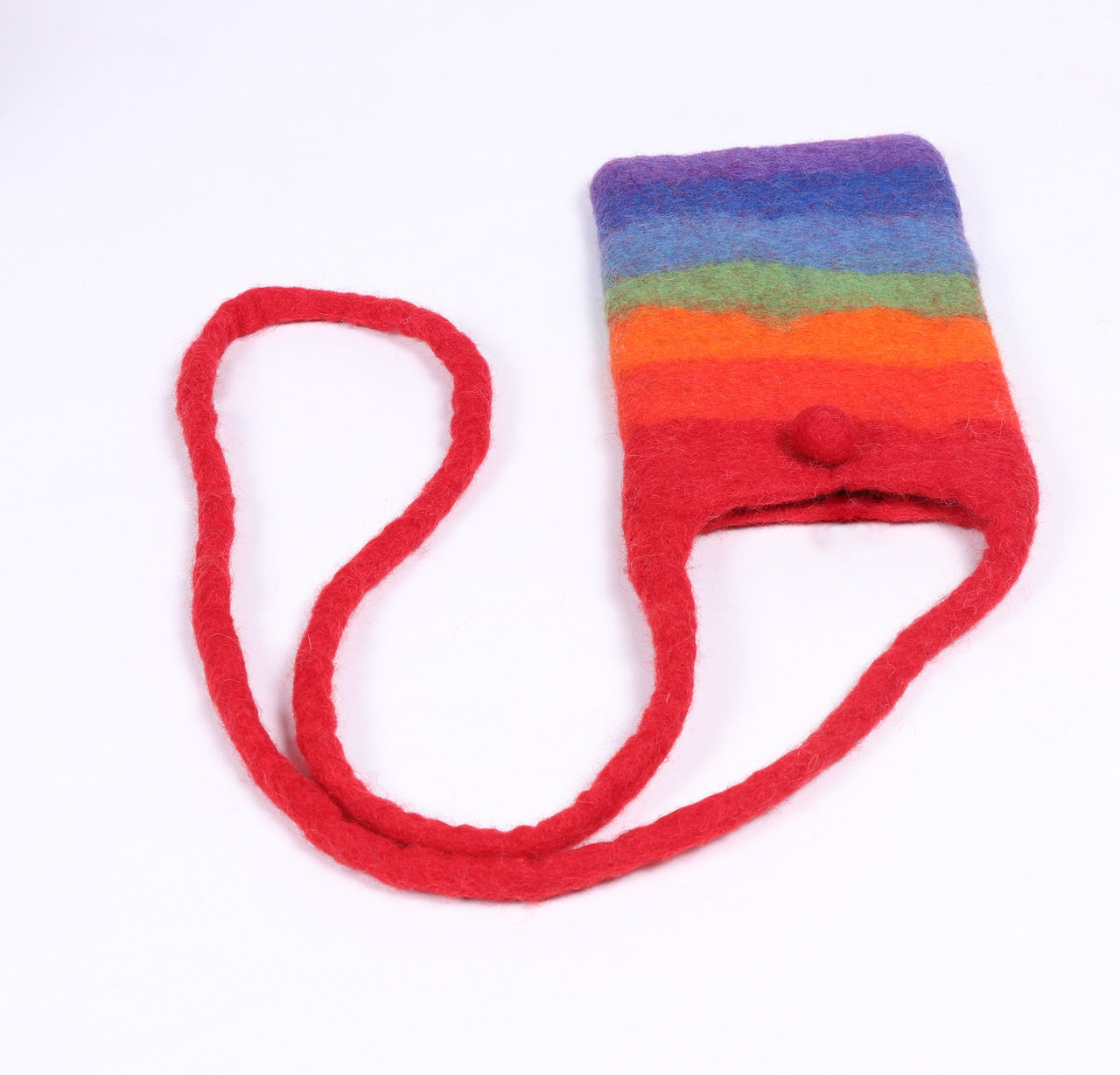 Description
Care Instruction
Size
Our wool felt mobile phone case is made from a combination of the finest merino wool felt.
The wool provides the softness, warmth and longevity that only wool can deliver.
The colours have been carefully selected to provide you with all the beauty you would expect from Felt and Wool.
We use fine merino wool to craft these mobile phone cases, which are fabulous gifts, especially for your loved ones.
Handmade nature of the mobile case helps reflecting the creativity and skills of local Nepali craftswomen.
The mobile bag or case from Felt and wool is light weighted and can be carried easily.
It suits every kind of outfits and is best for every sort of outdoor activities.
It's a wool felt product that can be easily cleaned and taken care of.
Moreover, the felt mobile case can also be used as a replacement to felt side bags.
Care instructions
Here below are the instructions for you to clean and take proper care of the product:
Simply brush it off to remove dust or debris from it.
Clean by hands using cold water or spot clean it for better result. It will help retaining the quality of the product.
Do not leave in wet areas or strong sunlight for a long time.
Lay flat to dry if it gets any kind of wetness.
As wool felted product is easy to shape, you can give it a quick fix just by using soap and cool water.
Hand made with love
Hand crafted with love from Nepal
Worldwide free shipping
FREE & FAST global shipping* on all orders
24 Hour Support Available