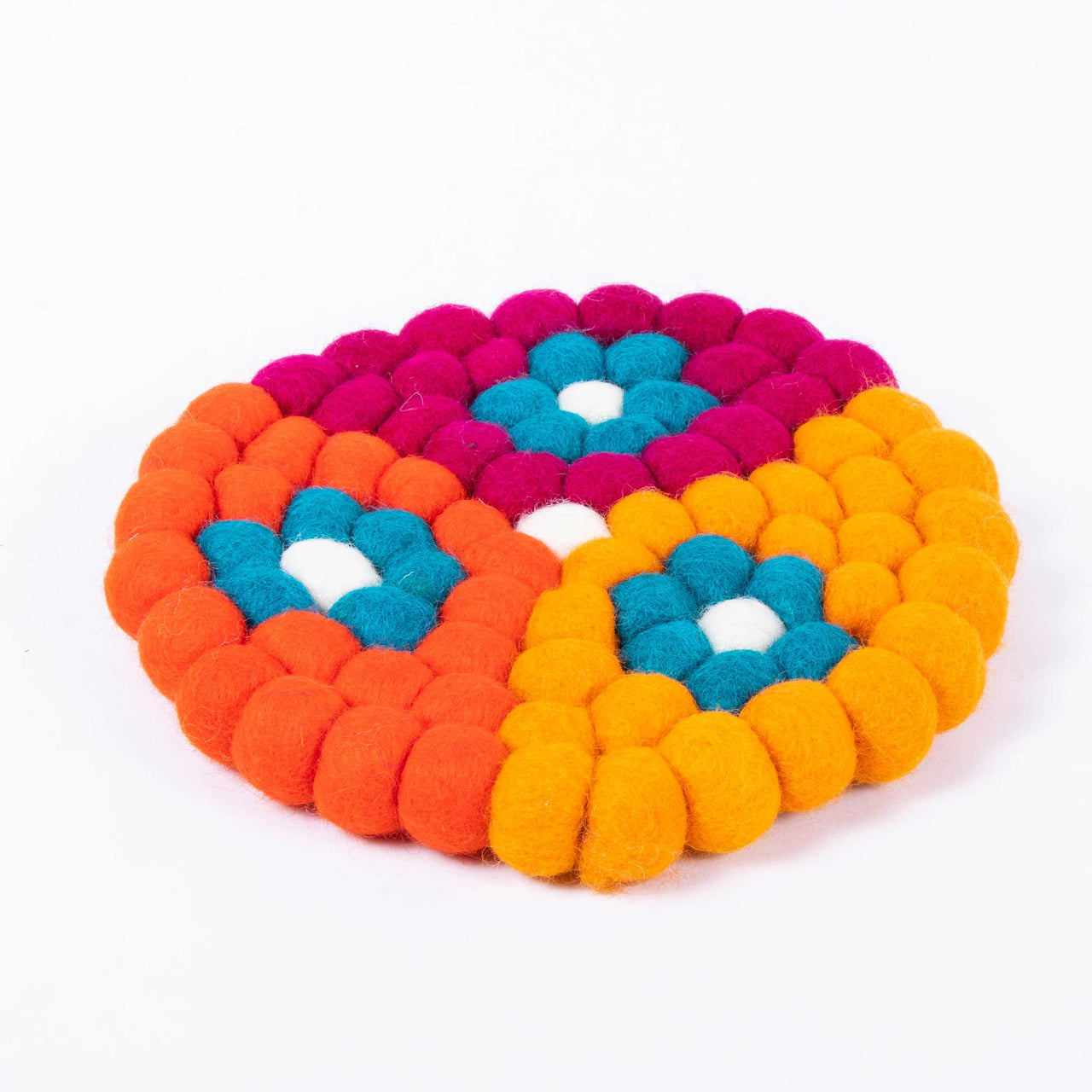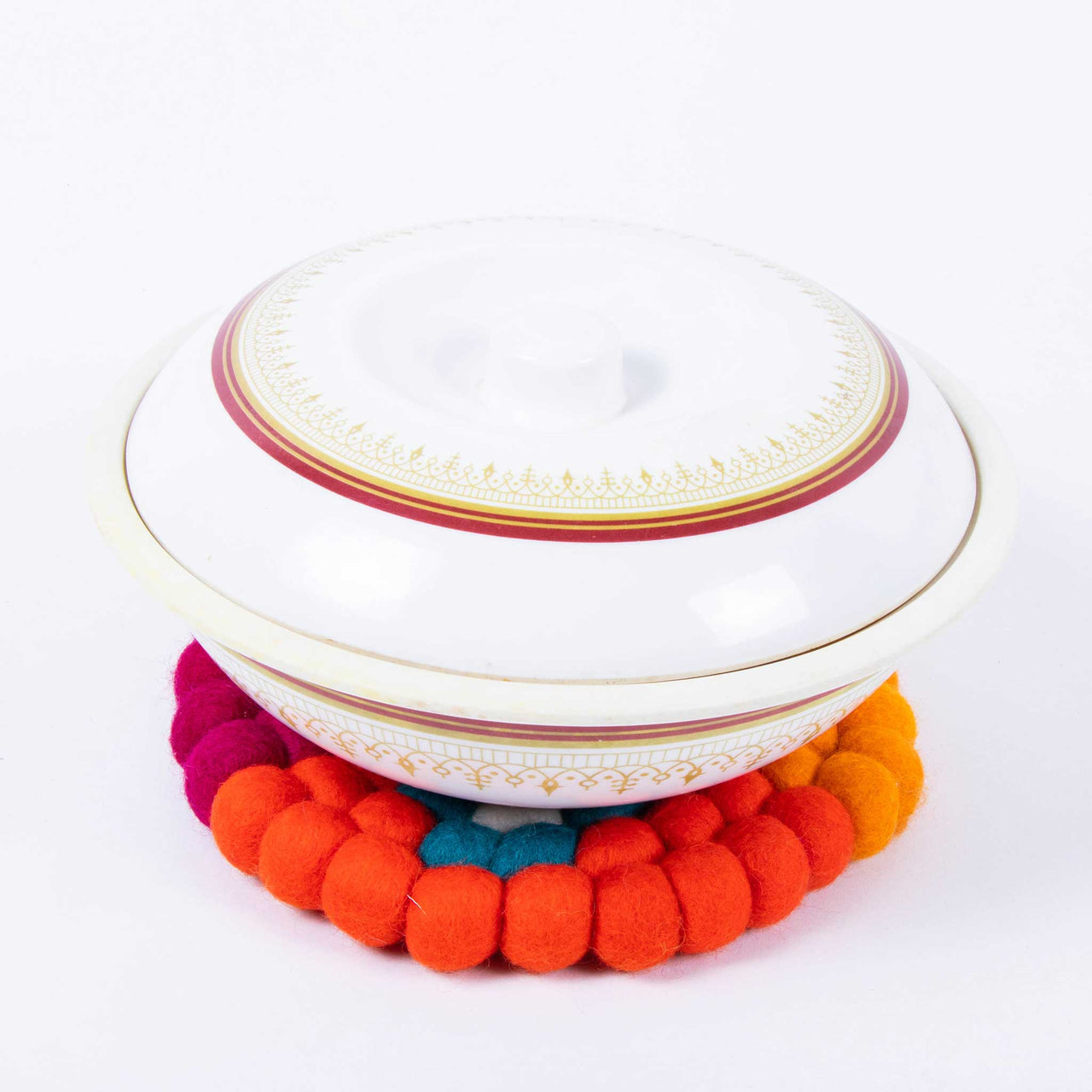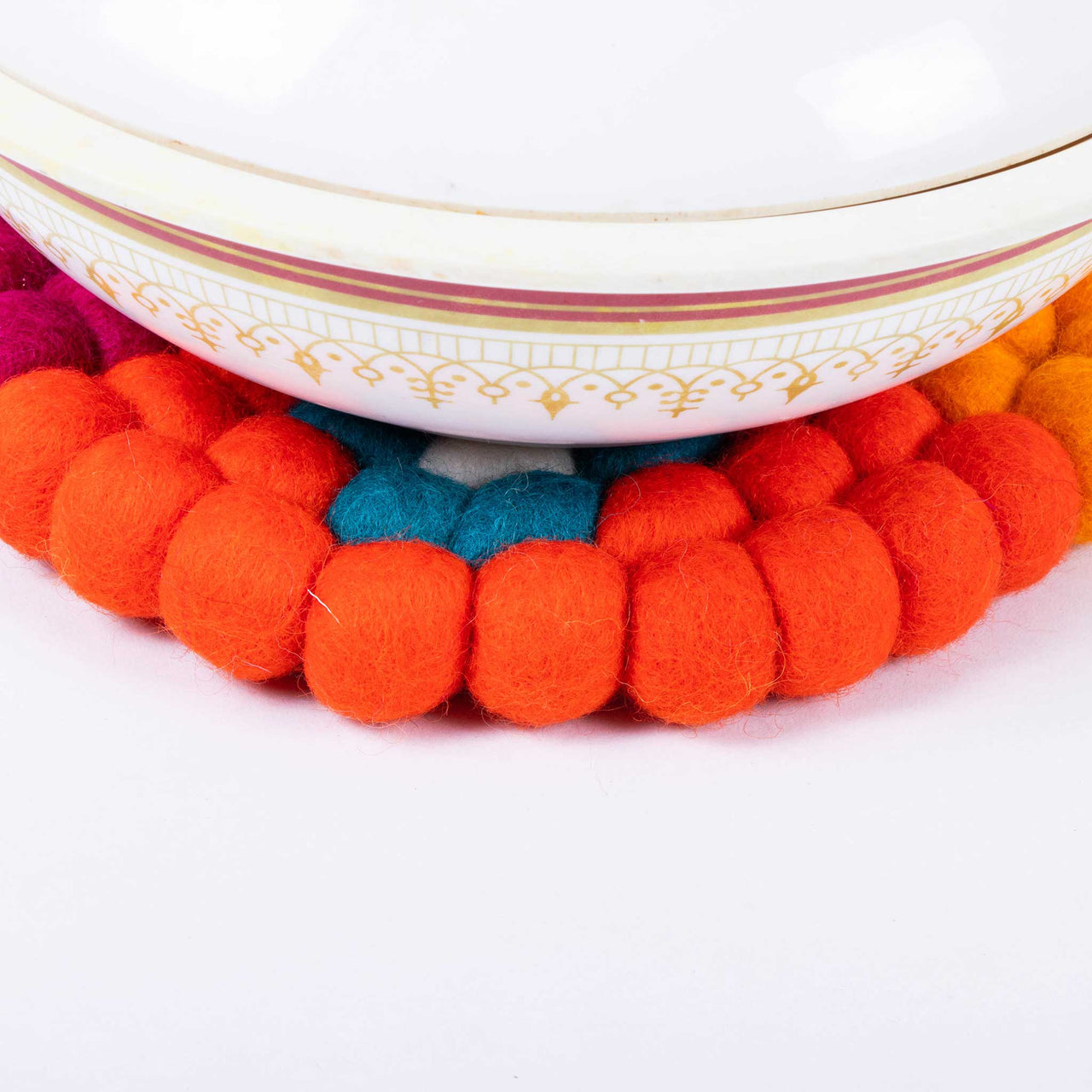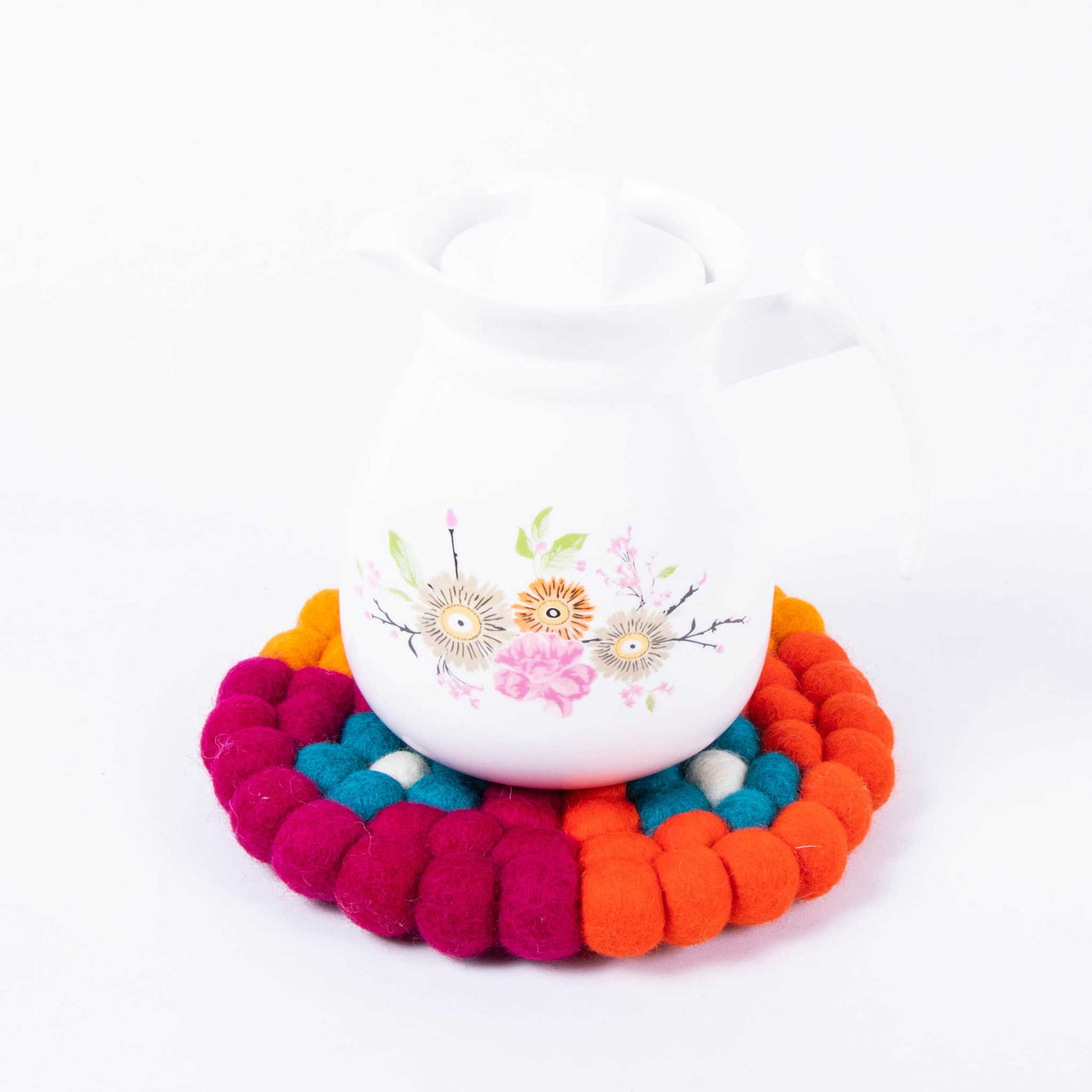 Description Care Instruction
Astonish your dear ones or guests using felt ball trivet. Extremely absorbent and protective nature of felt trivet set helps your table or desk fight against stain, water rings and heat burns.
 Felt round flower trivet made using three major bold colours seems as attractive as your food. To the creativity loving people who cooks in style, felt trivet pads seems to be the best.
 Features:
A serving tool
Protects the table
Excellent insulator
Water repellent
Unique design
 Benefits:
Working as a platform, felt wool trivet appears as a serving tool. From its use, the serving of the dishes seems more elegant as it colours the table with its unique design.
Felt trivet for hot dishes protects the table from the unnecessary stains and spills that may be difficult for you to clean often. Along with that your table will be free from water rings and heat burns.
Not only protection and decoration, hot dishes holder works as an excellent insulator. Such nature helps it keep the food warmer for longer period of time.
Manufactured from pure merino wool, felt wool trivet comes up with the flame and melt resistant capacity. Together with that, water repellent capacity makes felt trivet set an adorable product.
Flowers are romantic since the beginning of time. Why can't be your trivet? Newly designed felt round flower trivet enhances and colour your table for sure. Along with that, it could be a perfect gift for your dear ones.
 Hand woven wool felt trivet is made by local Nepali women using their skills and creativity. Balls used in the trivet are manufactured with non-allergic, non-toxic and azo free dyes that come up with anti-microbial property. Decorate your home with a unique accessory that everyone would love.
Here is the list that helps you, providing proper care instruction for the felt ball trivet:
Hand wash or dry clean is recommended during the cleaning process of felt trivet.
Do not wash on the machine or natural oils as the wools will be removed.
As colours of felt balls used in the felt ball trivet are of azo free dyes, it can be fade with strong sunlight.
Do not soak and rub balls of the trivet aggressively. It reduces the durability of the trivet making it look vulnerable.
In order to remove dirt from the felt ball trivet, let it dry and gently brush it off. You can simply dab the felt balls until the stain is removed.
Do not leave it in the wet areas. Together with that, wipe off the liquid as soon as possible if it gets spilled over wool felt trivet.
Hand made with love
Hand crafted with love from Nepal
Worldwide free shipping
FREE & FAST global shipping* on all orders
24 Hour Support Available