Super Absorbent Durable Trivet, Scratch Free, Self Drying, Multi Color, Handmade, Dense Absorbent Natural Wool Decoration.
Select Package
4 piece
8 piece
16 piece
Felt Ball size
1 cm
2 cm
2.5 cm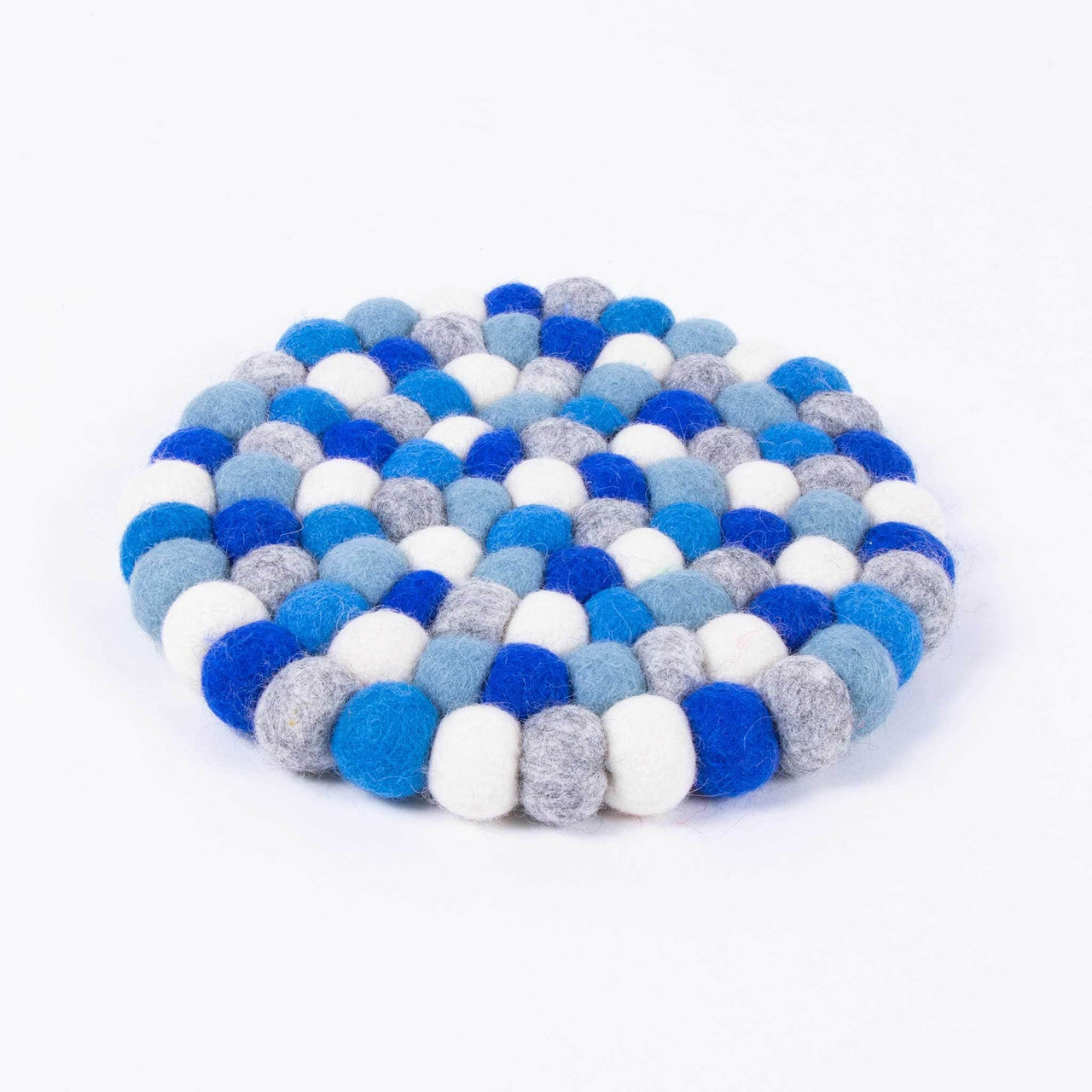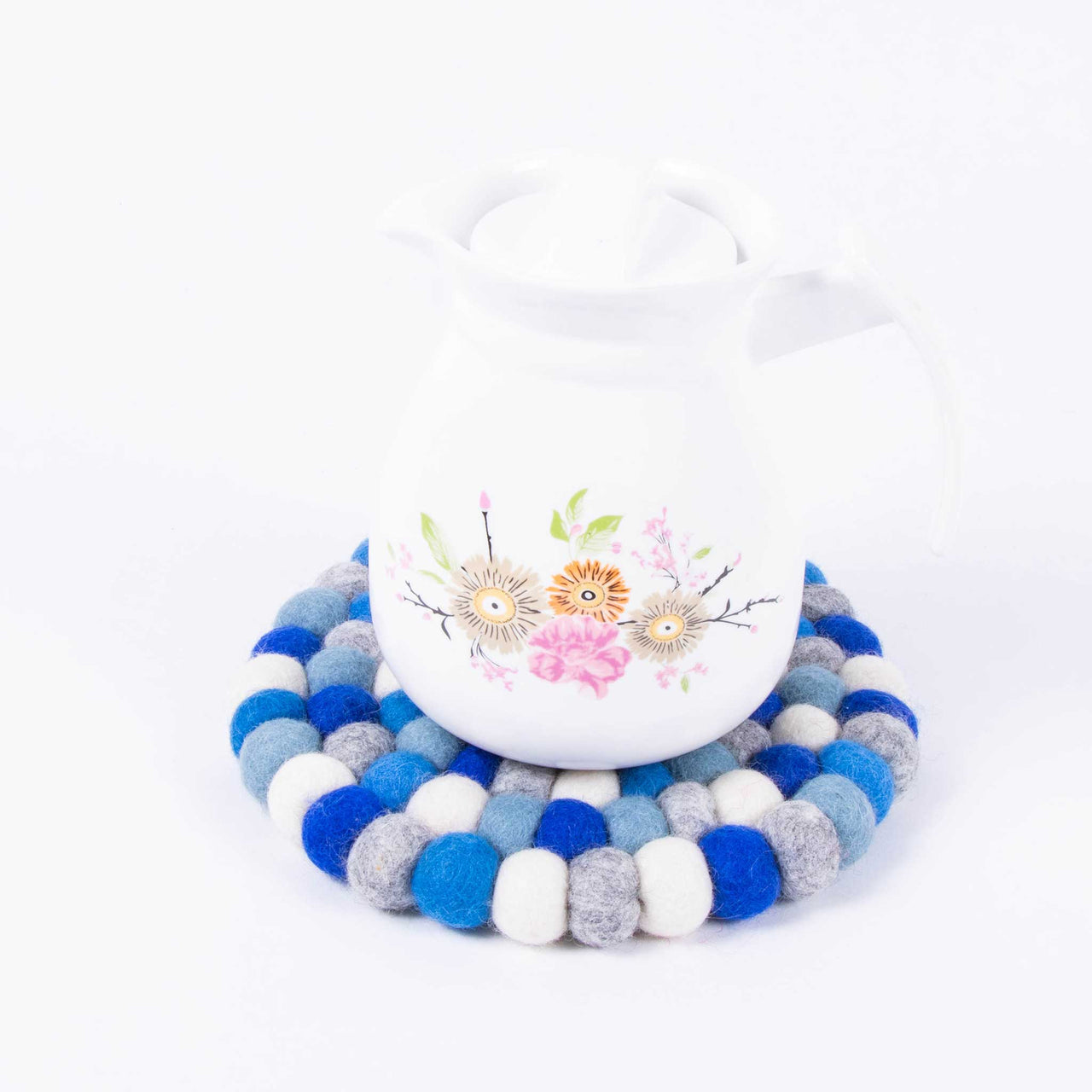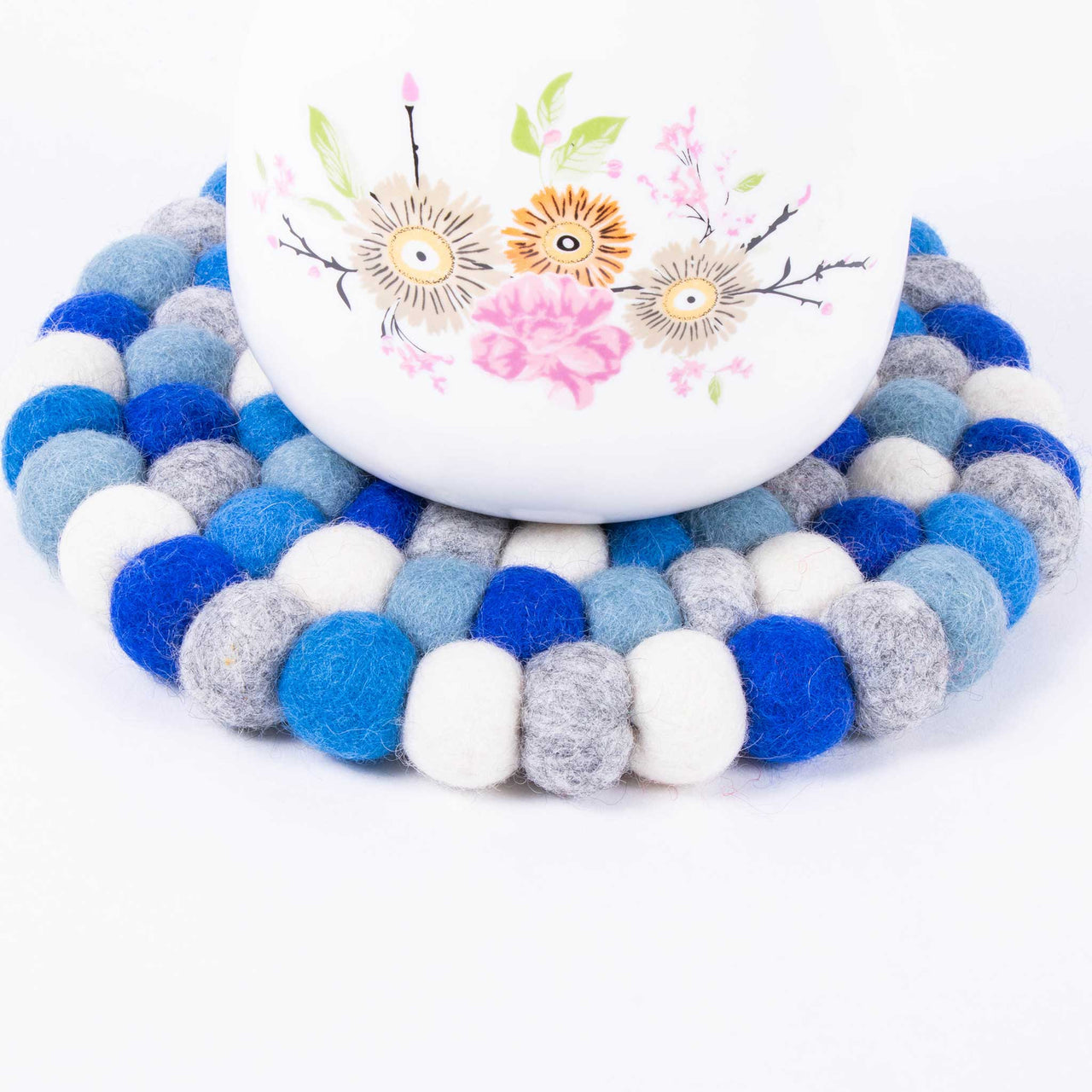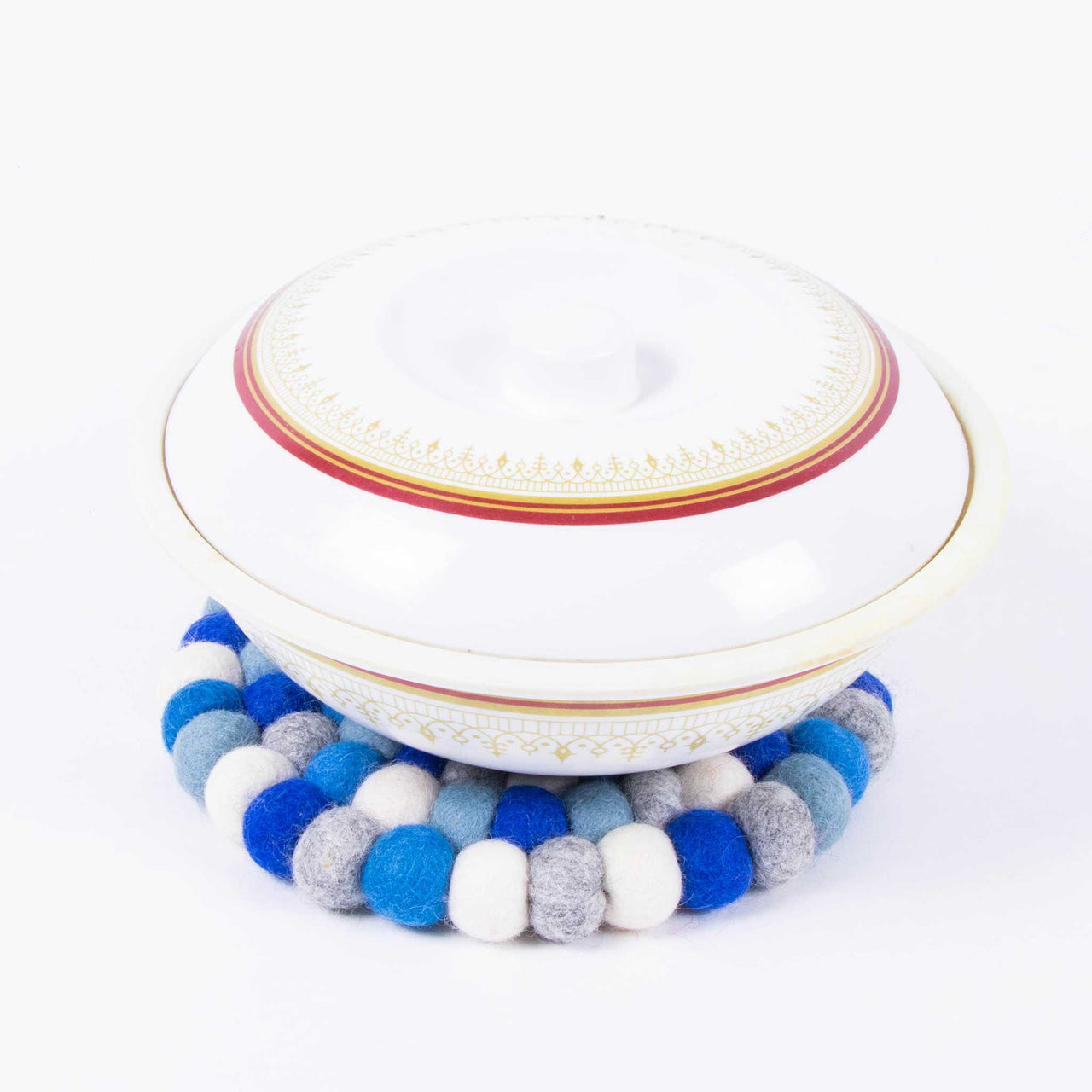 Description Care Instruction
Dazzling emperor blue followed by natural grey, denim blue, white and baby blue in a hot dishes trivet visibly consist five different striking colours.
Protect, decorate and colour your table with the wool felt trivets from Felt and wool. Together with resisting the heat burns, felt trivet pad absorbs and ensures moisture from the dishes does not reach the table underneath.
 Features:
Serving tool
Attractive
Both dirt and heat repellent
Easily cleaned
Durable
Light weighted
 Benefits:
Hand woven nature makes wool felt ball trivet durable and resilient.
Felt trivet set adds warm, textural note to any table or surface.
As felt wool trivet is light weighted, one can move it easily.
Being a handmade product, regular cleaning of a felt trivet set can be done.
Hot dishes holder is a felt product which is why it won't produce any kind of sound while it drops or strikes.
Not only for oneself, felt wool trivet can be a wonderful and useable gift for your dear ones if you are confused what to offer.
 A natural and safe product made by the local artisans from Nepal seems simple but is an effective one. The concisely used coloured balls in the trivet make it appear more elegant in comparison to the others.
Here is the list that helps you, providing proper care instruction for the felt ball trivet:
Hand wash or dry clean is recommended during the cleaning process of felt trivet.
Do not wash on the machine or natural oils as the wools will be removed.
As colours of felt balls used in the felt ball trivet are of azo free dyes, it can be fade with strong sunlight.
Do not soak and rub balls of the trivet aggressively. It reduces the durability of the trivet making it look vulnerable.
In order to remove dirt from the felt ball trivet, let it dry and gently brush it off. You can simply dab the felt balls until the stain is removed.
Do not leave it in the wet areas. Together with that, wipe off the liquid as soon as possible if it gets spilled over wool felt trivet.
Worldwide free shipping
FREE & FAST global shipping* on all orders
Hand made with love
Hand crafted with love from Nepal
24 Hour Support Available