Handmade felt ball trivet
Quantity
4pcs.
8pcs.
16pcs.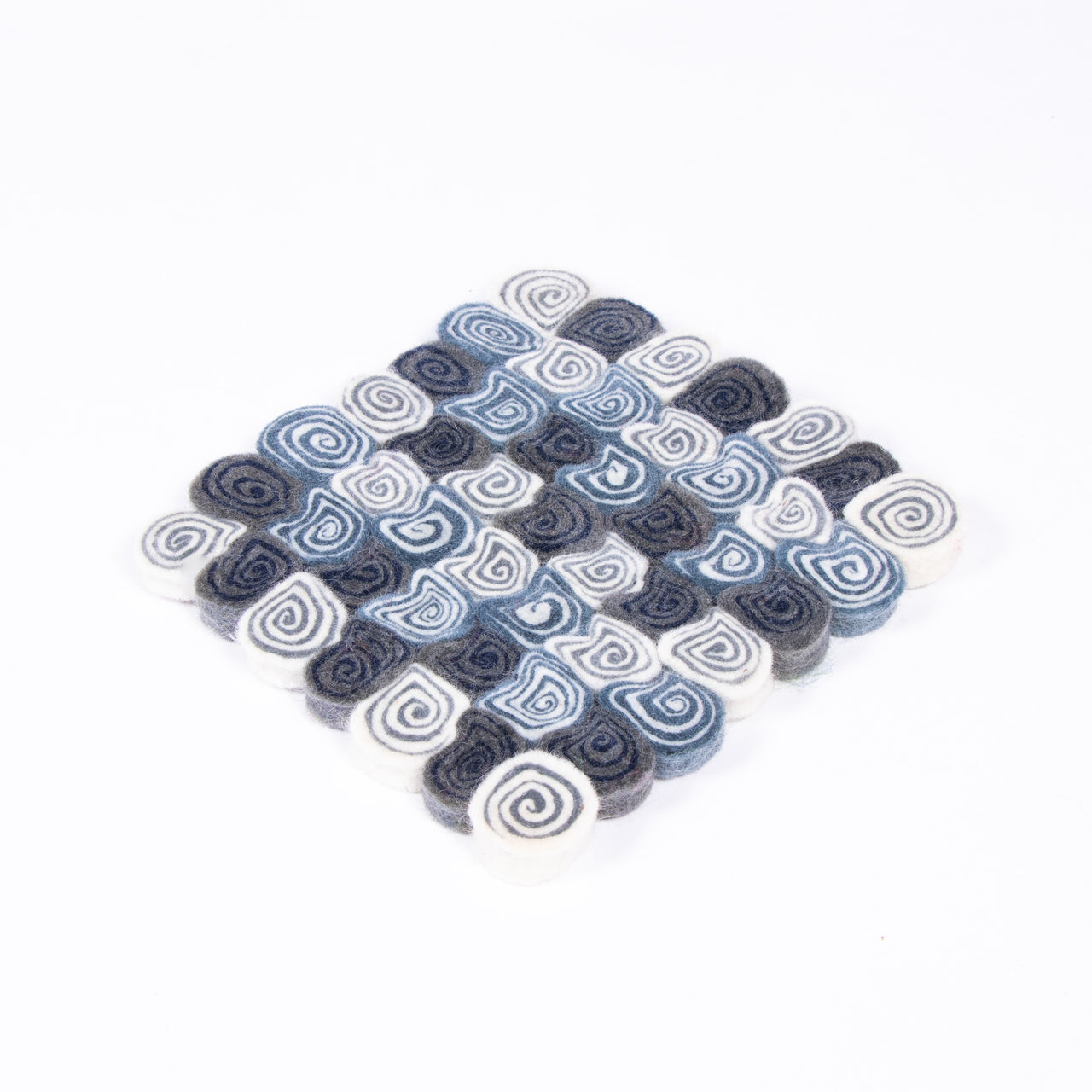 Description Care Instruction
A Spiral Handmade felt ball trivet is a unique and decorative kitchen accessory, handcrafted from felted wool. The result is a colorful, textured, and soft surface that not only looks beautiful but also provides a protective layer for your kitchen surfaces and tableware.
Features:
Handmade
Made of felt material
Spiral design
Used as a trivet (heat-resistant surface)
Benefits:
The unique and handmade design adds personality to home décor
Soft-felt material protects surfaces from scratches and heat damage
The spiral design adds visual interest and texture
Multi-functional as a trivet or decorative piece.
The Spiral Handmade Felt Ball Trivet is a unique and practical home accessory that provides a soft and cushioning surface to protect your table or counter from heat damage. It is made from high-quality felt material and features a beautiful spiral design that adds a touch of style to any kitchen or dining room.
Here is the list that helps you, providing proper care instruction for the felt ball trivet:
Hand wash or dry clean is recommended during the cleaning process of felt trivet.
Do not wash on the machine or natural oils as the wools will be removed.
As colours of felt balls used in the felt ball trivet are of azo free dyes, it can be fade with strong sunlight.
Do not soak and rub balls of the trivet aggressively. It reduces the durability of the trivet making it look vulnerable.
In order to remove dirt from the felt ball trivet, let it dry and gently brush it off. You can simply dab the felt balls until the stain is removed.
Do not leave it in the wet areas. Together with that, wipe off the liquid as soon as possible if it gets spilled over wool felt trivet.
Hand made with love
Hand crafted with love from Nepal
Worldwide free shipping
FREE & FAST global shipping* on all orders
24 Hour Support Available