Feltcave Cat Cave Bed, Handmade from Wool, Enclosed Cat Bed, Cat Pod, Cat Dome Nest Hiding Place, Cozy Hideout Cat Igloo Pod for Indoor Cats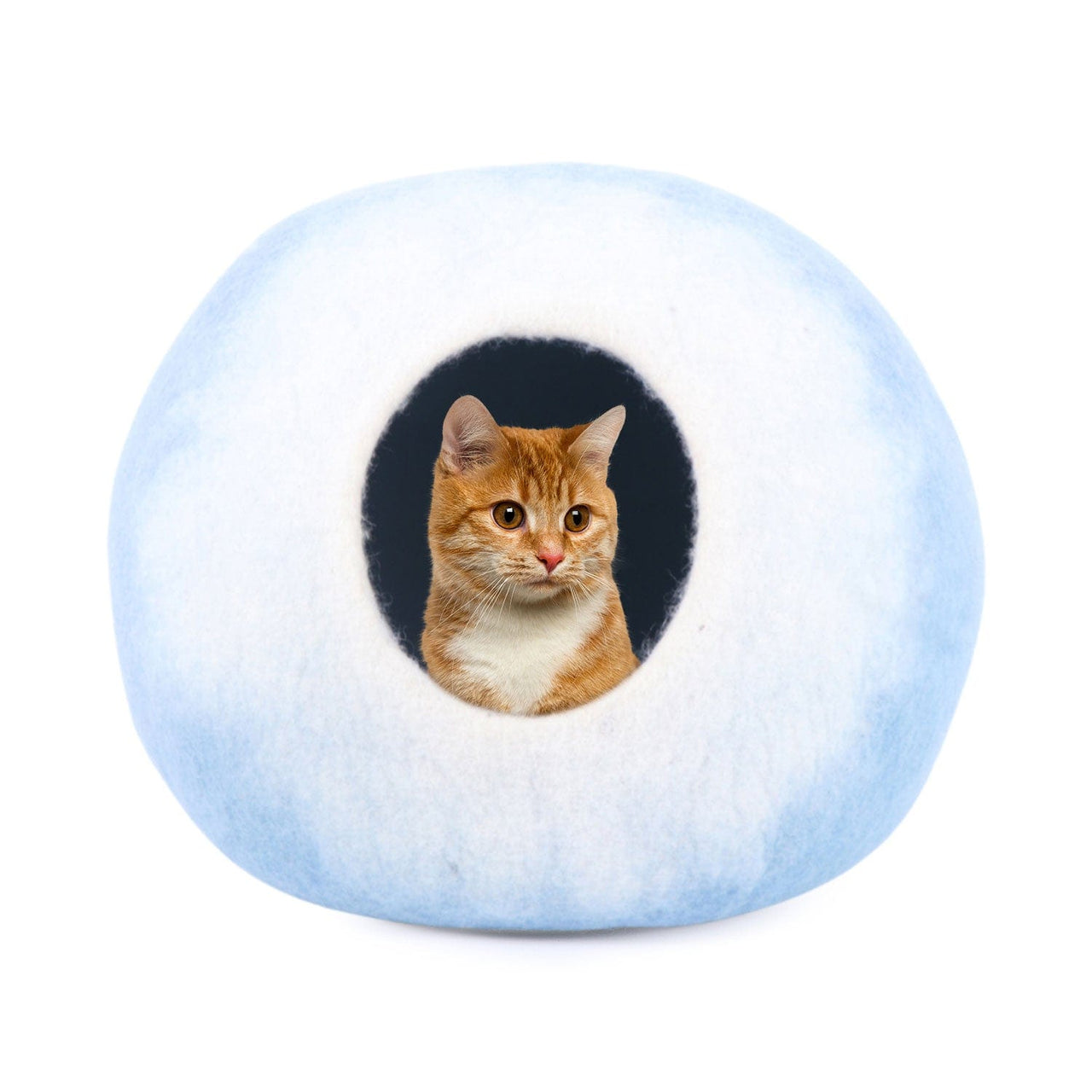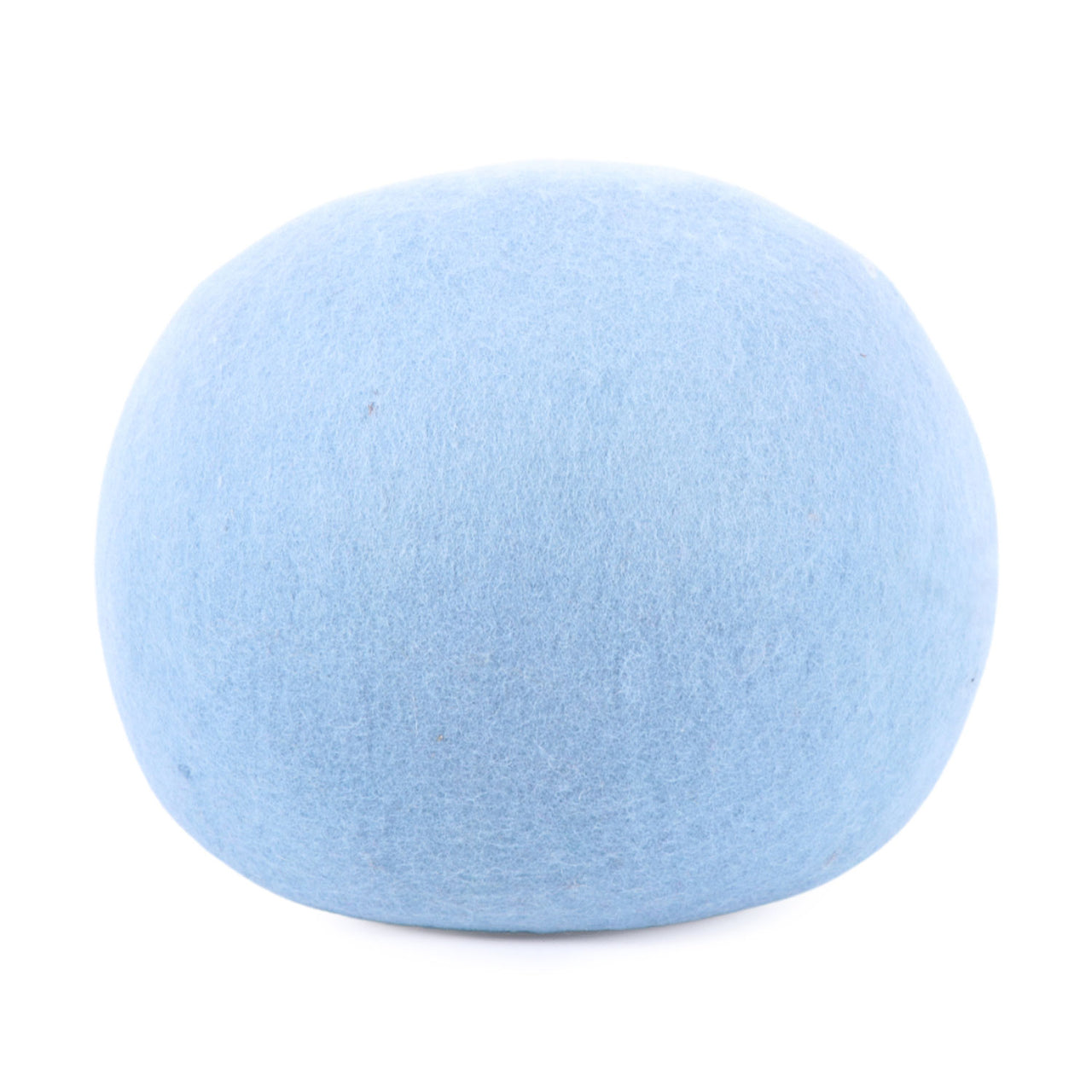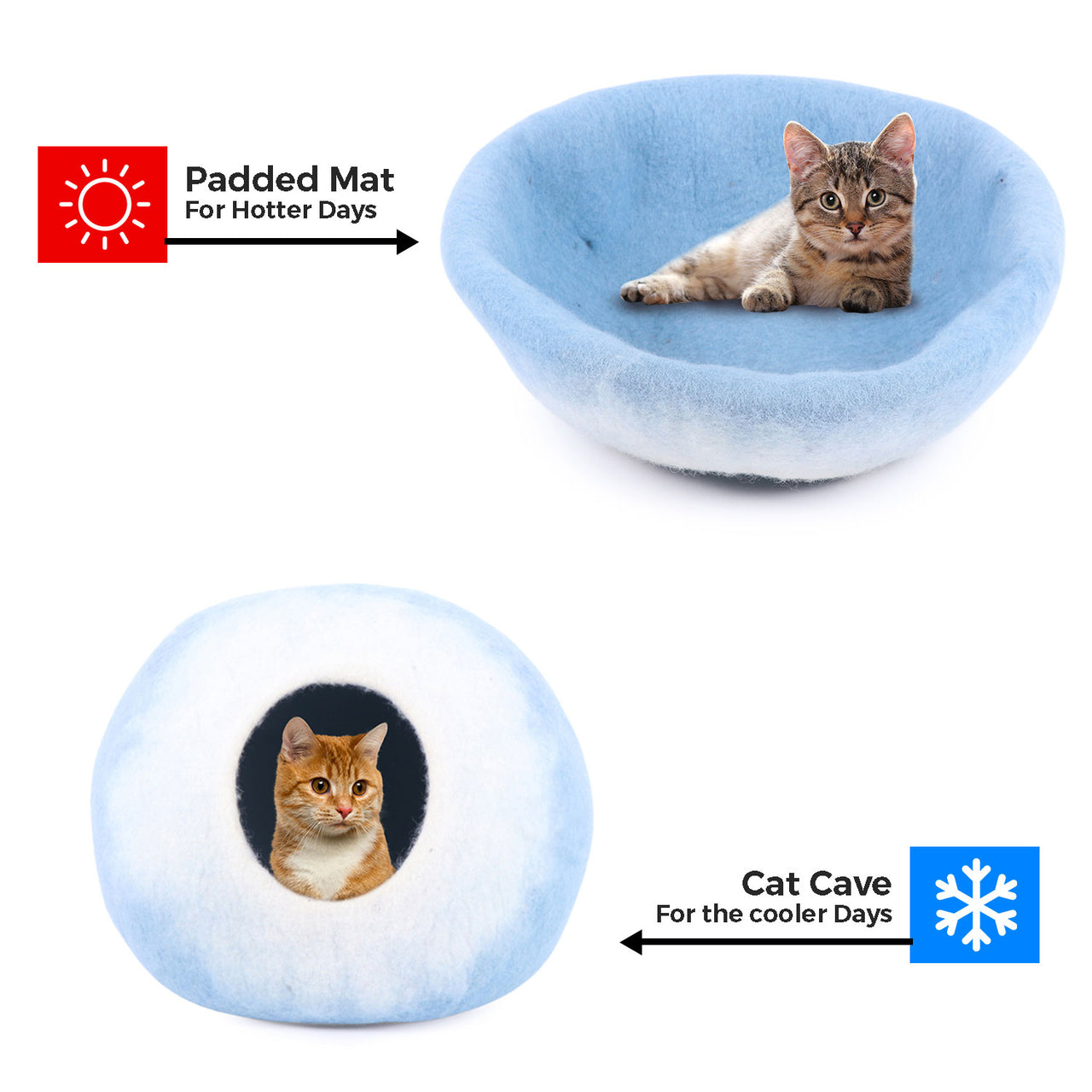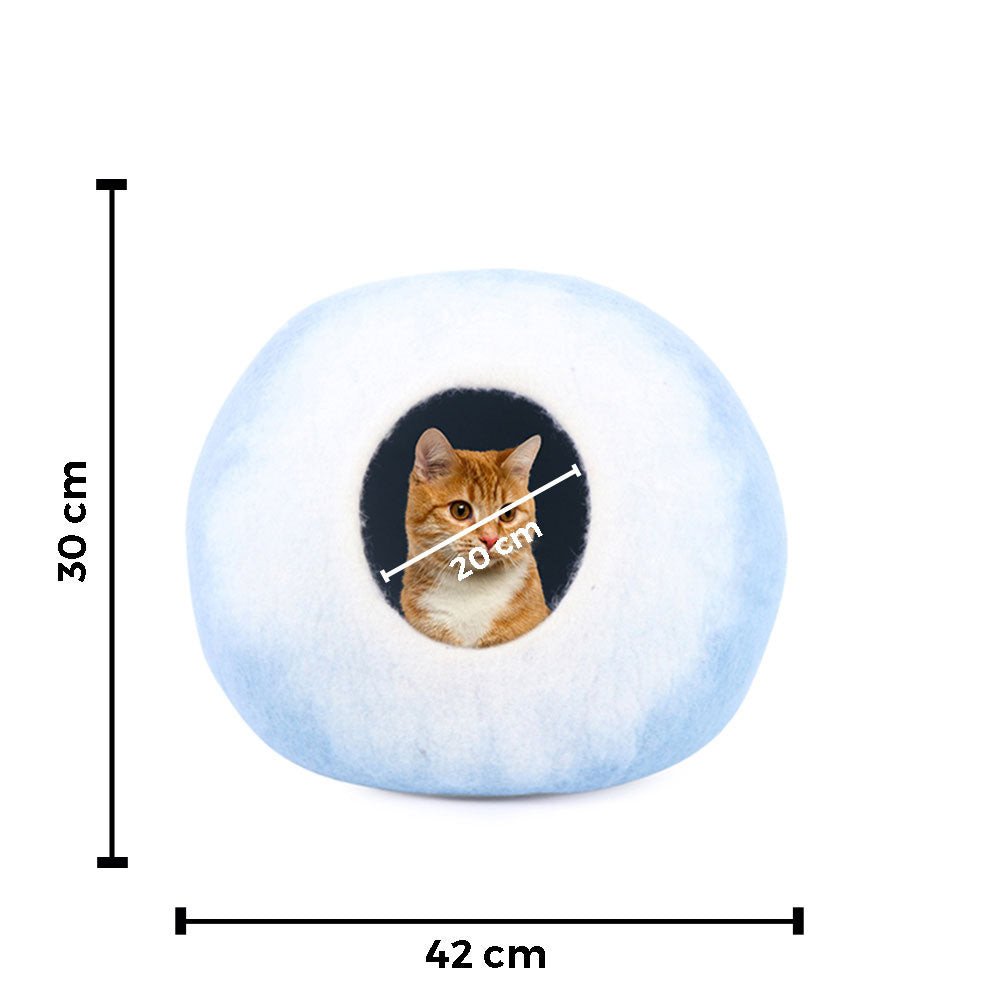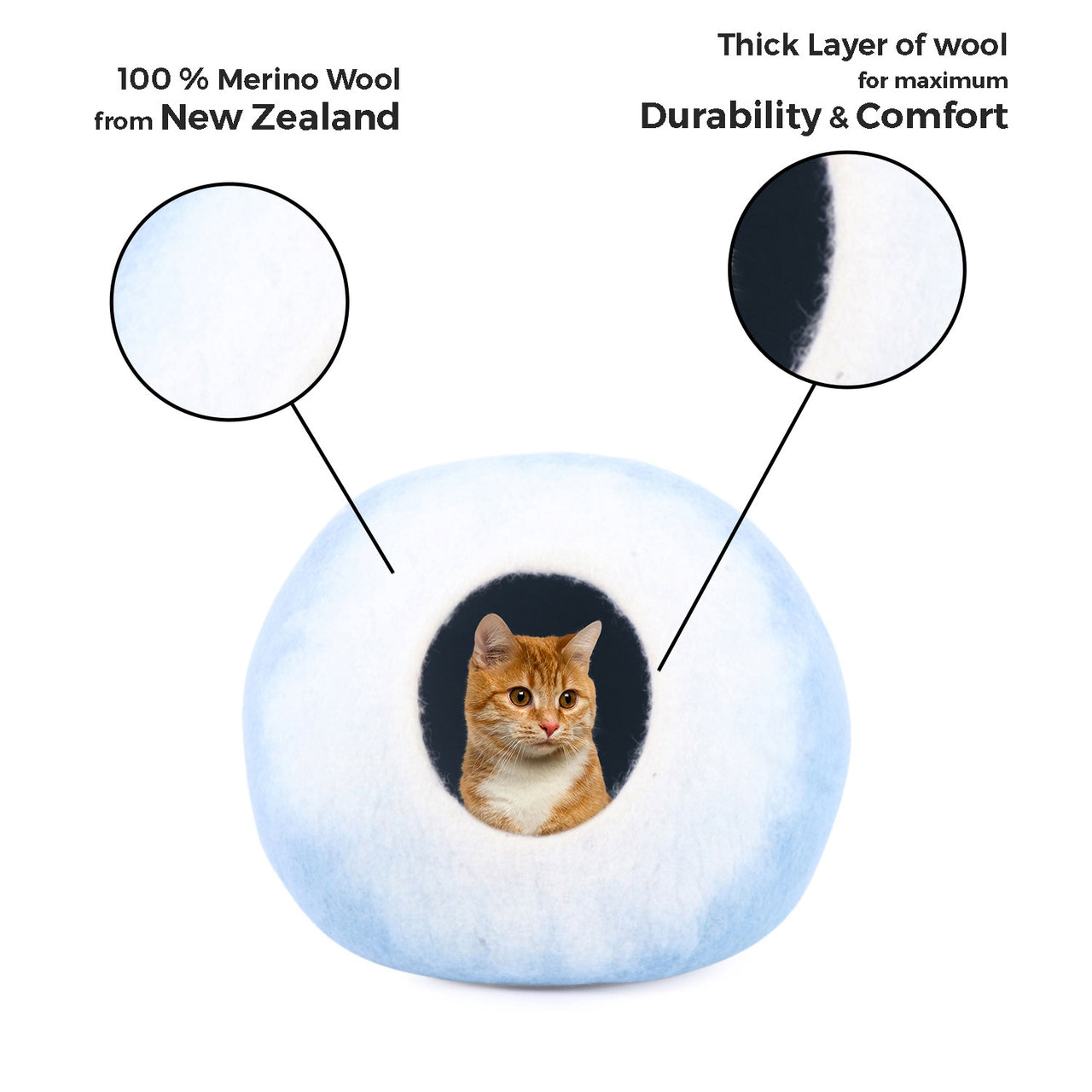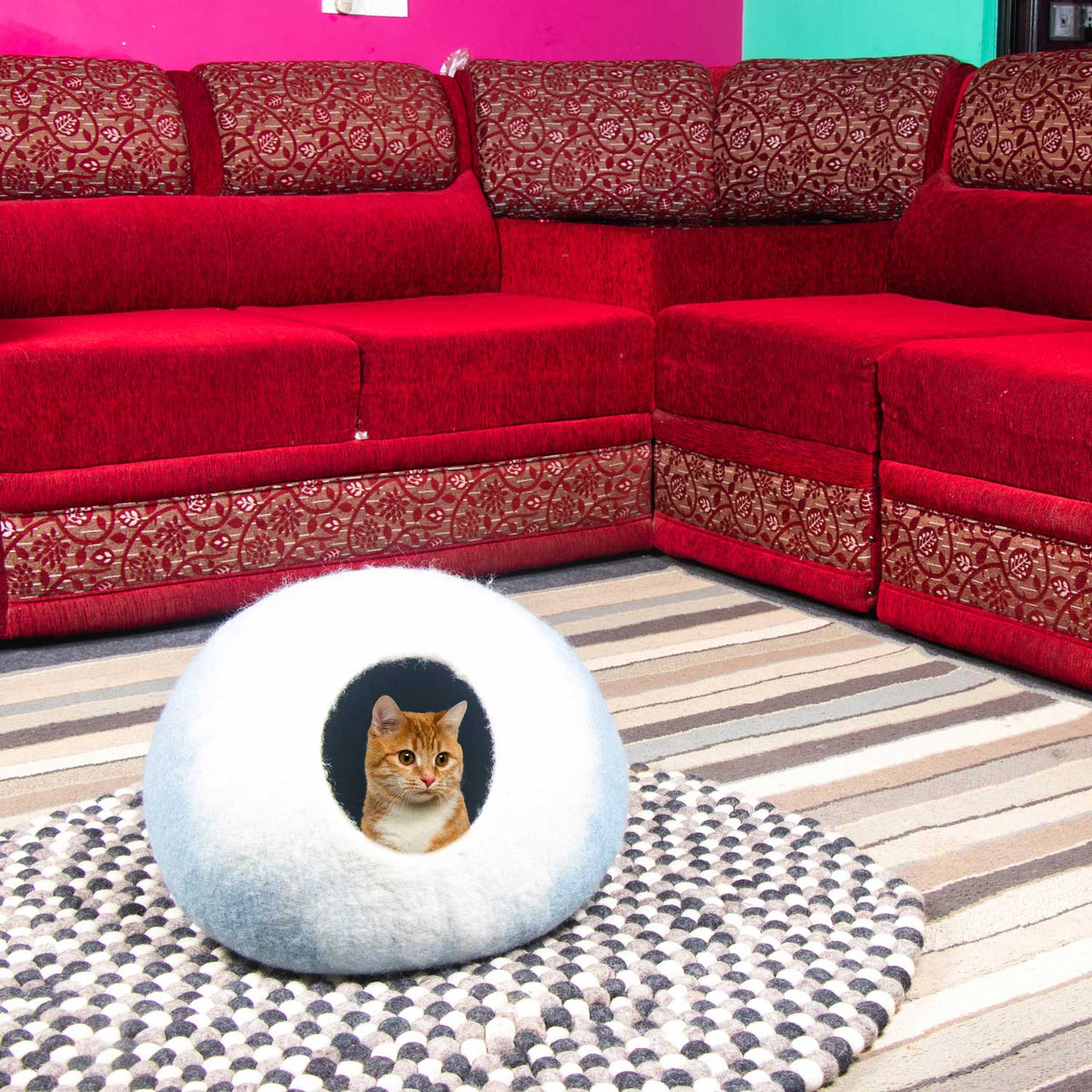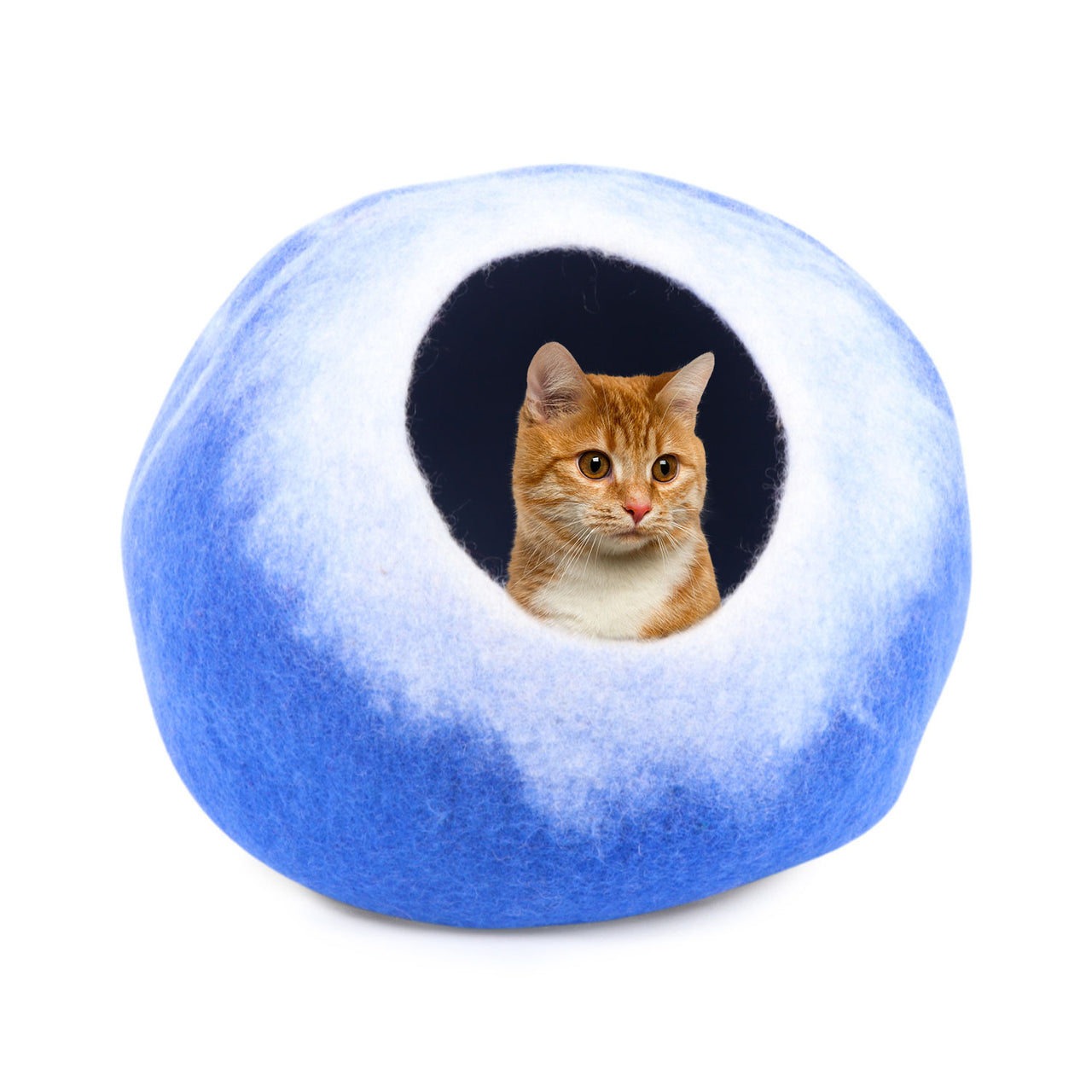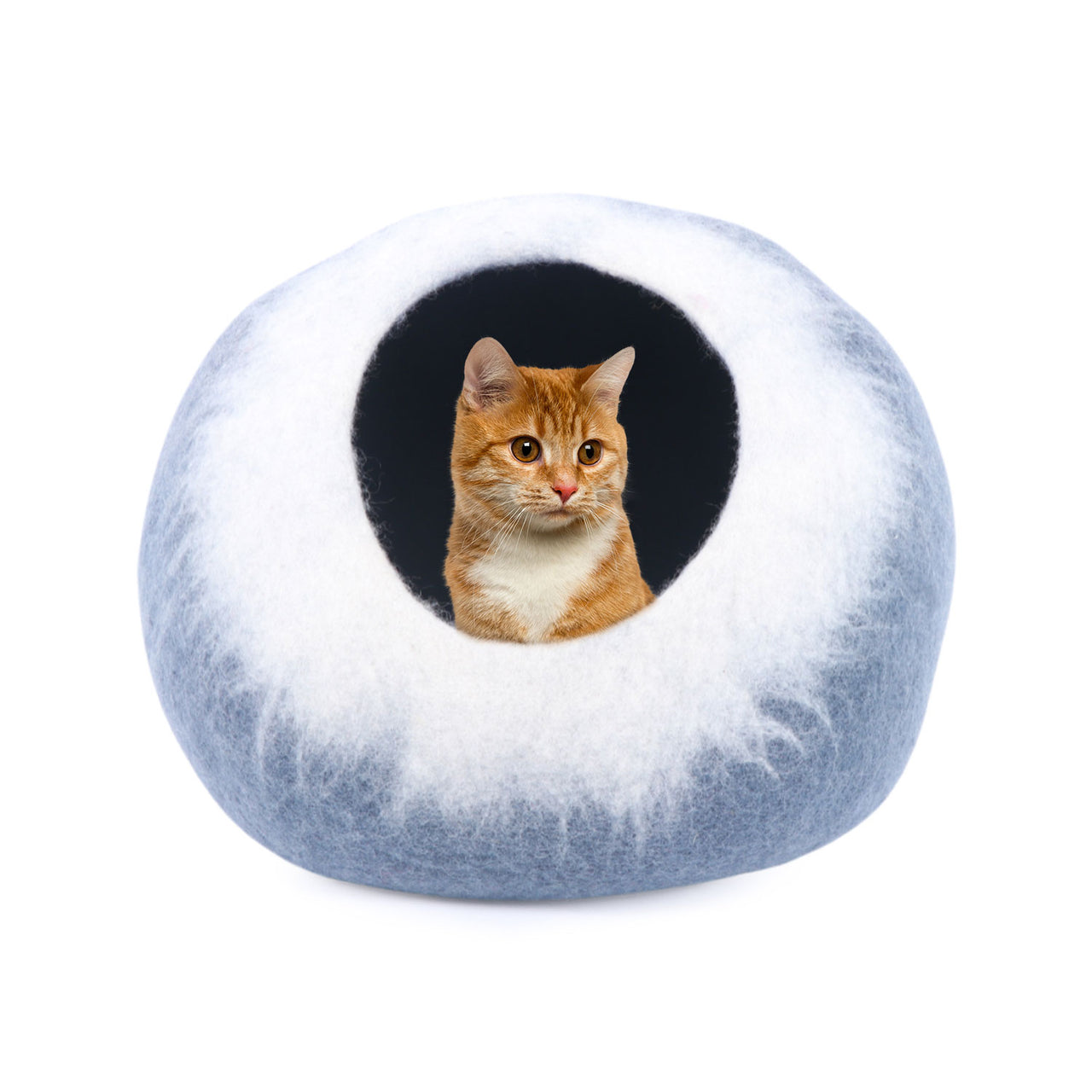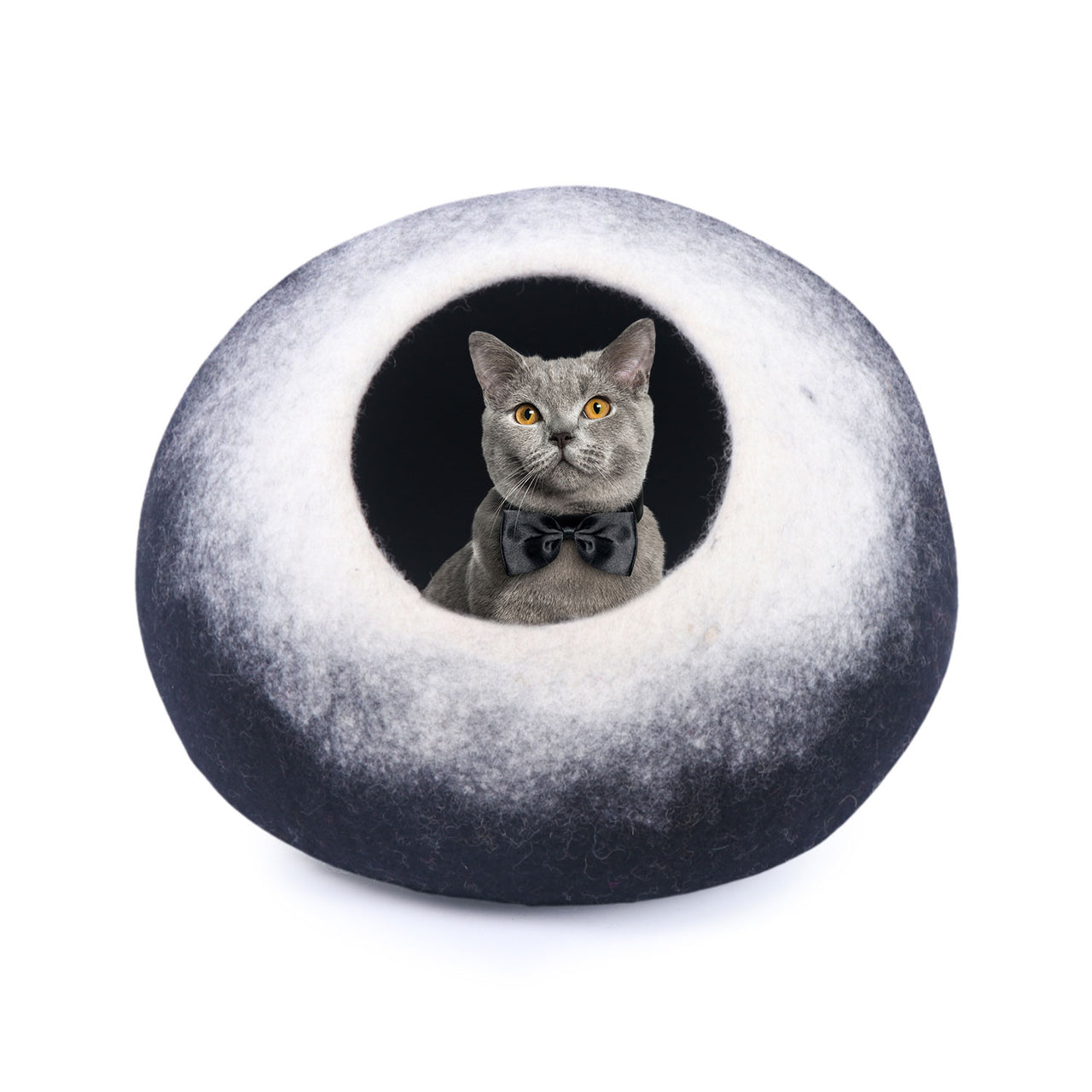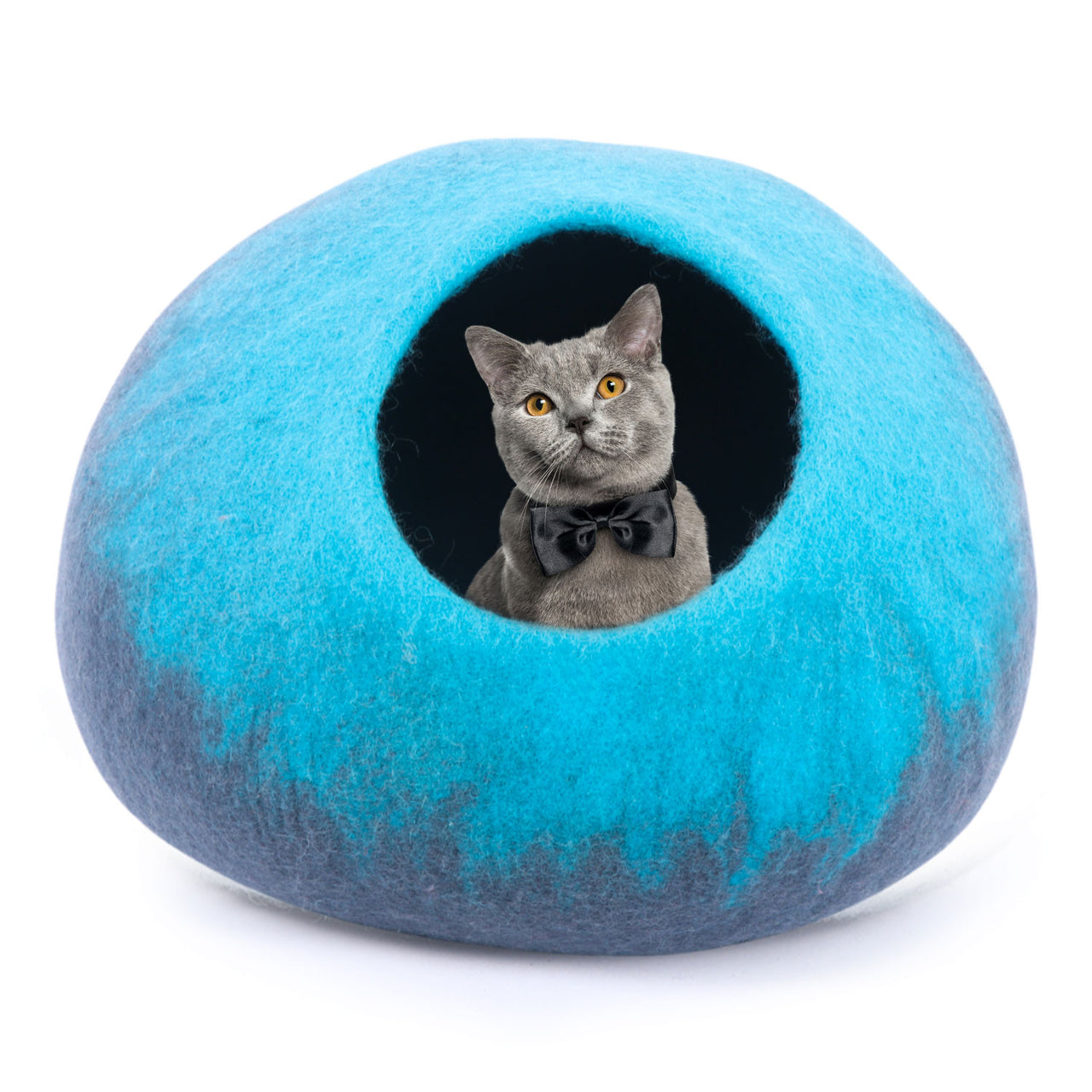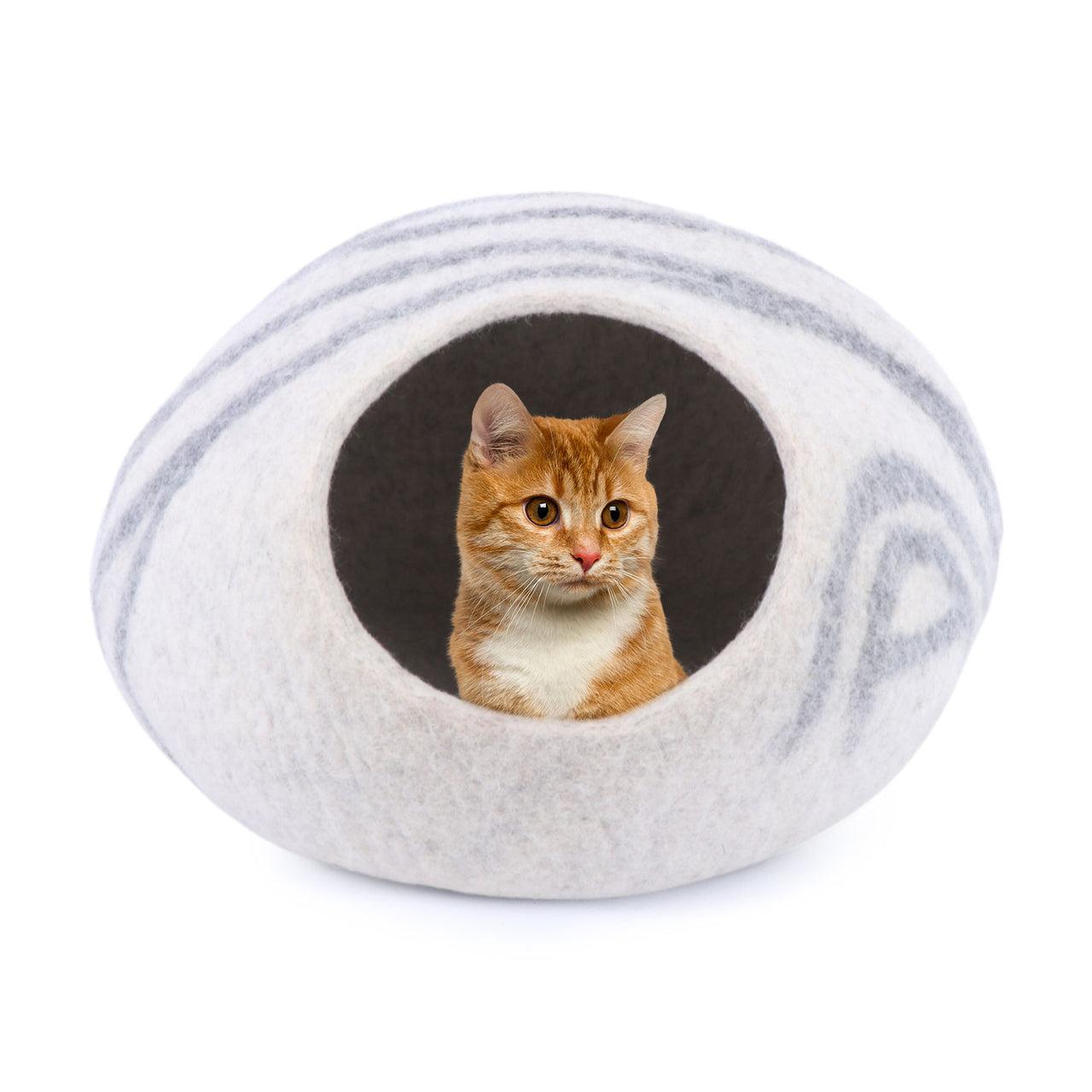 Description Care Instruction
Cats, a creature having delightful characteristics definitely needs to be taken care of. Offer them an enjoyable and restful area with felt cat bed from pure nz wool.
Features:
Appealing designs
Odor free naturally
Warm and comfortable
Fits everywhere
Crafted with love
Benefits:
Home-like nature of wool cat cave bed gives your cat a feeling of safety.
As made from best quality natural wool, it has superior thermal insulating property that releases heat and provides warmth naturally.
Dry clean, spot clean or clean by hand with cool water; it is easy to wash consuming less time.
Elegantly attracts the attention of everyone out there with its unique designs and textures.
Helps trapping cat's hair that reduces messiness all around.
Being a light-weighted product, wool felt cat cave can be carried out easily from one place to another. Beautify your home or working place along with providing a soft and snuggly space to your cat.
Care instructions:
 As our cat caves are made from highest quality wool, they are easy to clean as well as to take care of. Without any worries, you can simply clean the felt cat house at home yourself.
Follow these following steps to take care of the product:
Shake well to remove dust particles or debris from inside.
Spot clean with a damp cloth or hands using cool water.
Not advisable to leave in wet places (Use soapy water gently for quick fixes).
Use of vacuum is recommended.
Dry cleaning is also possible but better to use the gentle cycle.
Hand made with love
Hand crafted with love from Nepal
Worldwide free shipping
FREE & FAST global shipping* on all orders
24 Hour Support Available