Handmade wool felt plants
Quantity
10 pcs.
15 pcs.
20 pcs.
Color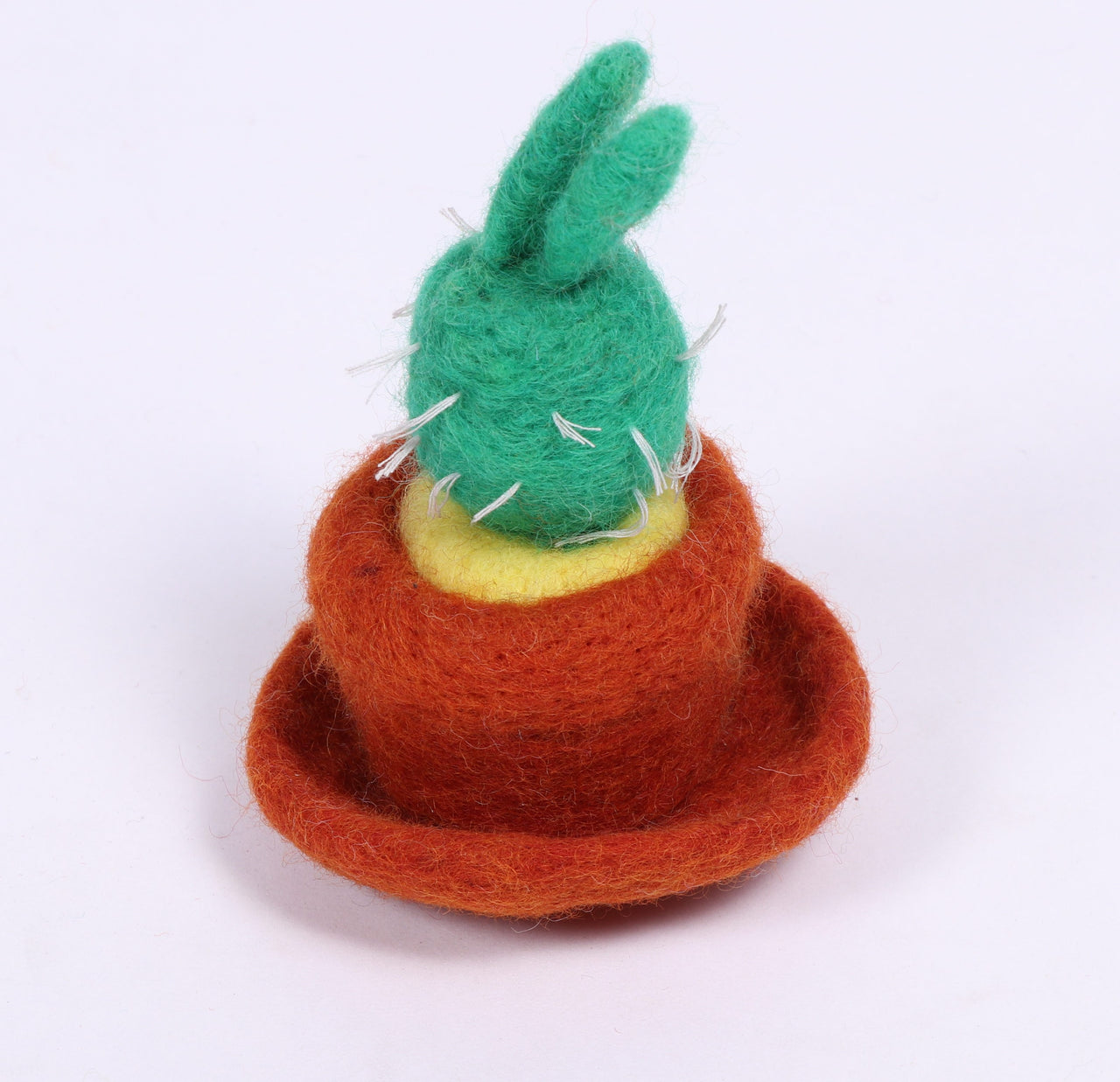 Description
Care Instruction
Size
Felt plant is the perfect decor product for your home or any other desired place. Therefore, you can add a touch of greenery and creativity to every room in your home or the workplace.
It is made out of 100% wool and can be customized to the colour, size and design you want.
This felt plant is a soft and flexible piece that is strong and durable. It can be passed down from generation to generation adding a touch of greenery to wherever it's placed!
As the felt plant is incredibly soft and flexible, they can be used anywhere you want to add some green life to the space!
Choose between an array of different designs, including succulents, cacti and more. All of our felt plants make great gifts for friends, family or even yourself!
Care instructions
Here below are the instructions for you to clean and take proper care of the product:
Simply brush it off to remove dust or debris from it.
Clean by hands using cold water or spot clean it for better result. It will help retaining the quality of the product.
Do not leave in wet areas or strong sunlight for a long time.
Lay flat to dry if it gets any kind of wetness.
As wool felted product is easy to shape, you can give it a quick fix just by using soap and cool water.
Hand made with love
Hand crafted with love from Nepal
Worldwide free shipping
FREE & FAST global shipping* on all orders
24 Hour Support Available