Handmade, Wool Pom Poms, Housewarming Gift, Nepalese Wool Round Pad
Select package
4 Piece
8 piece
16 piece
Felt Ball Size
1 cm
2 cm
2.5 cm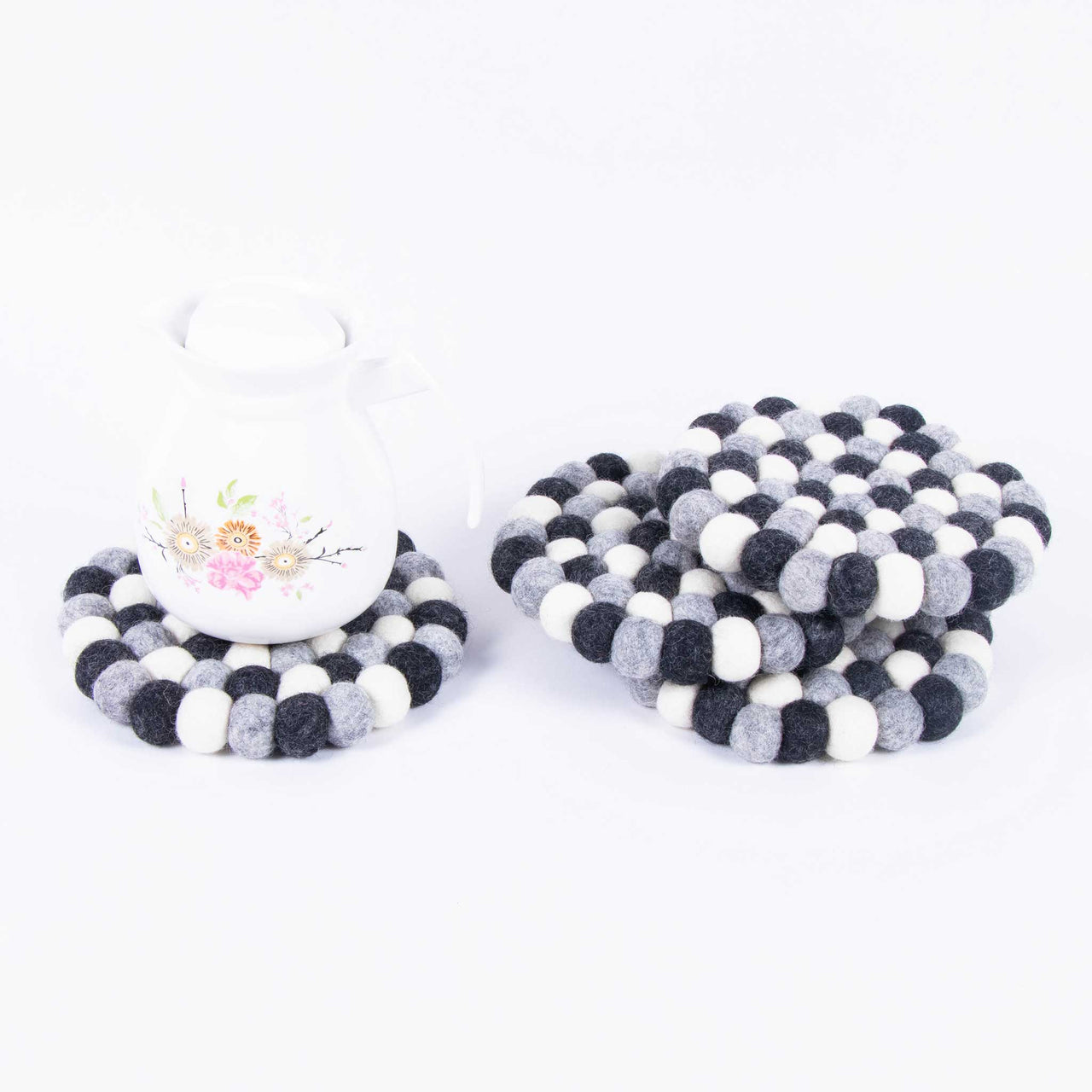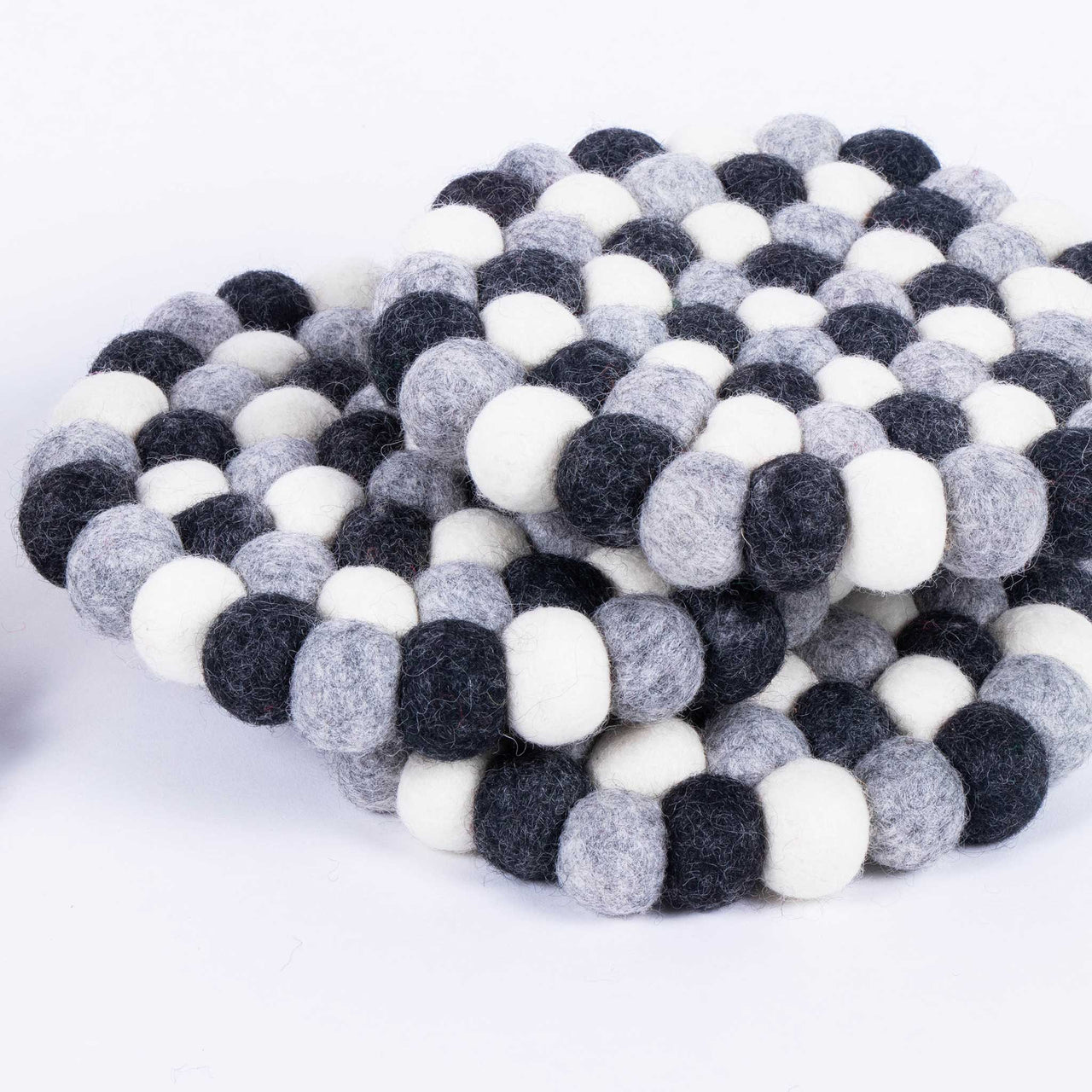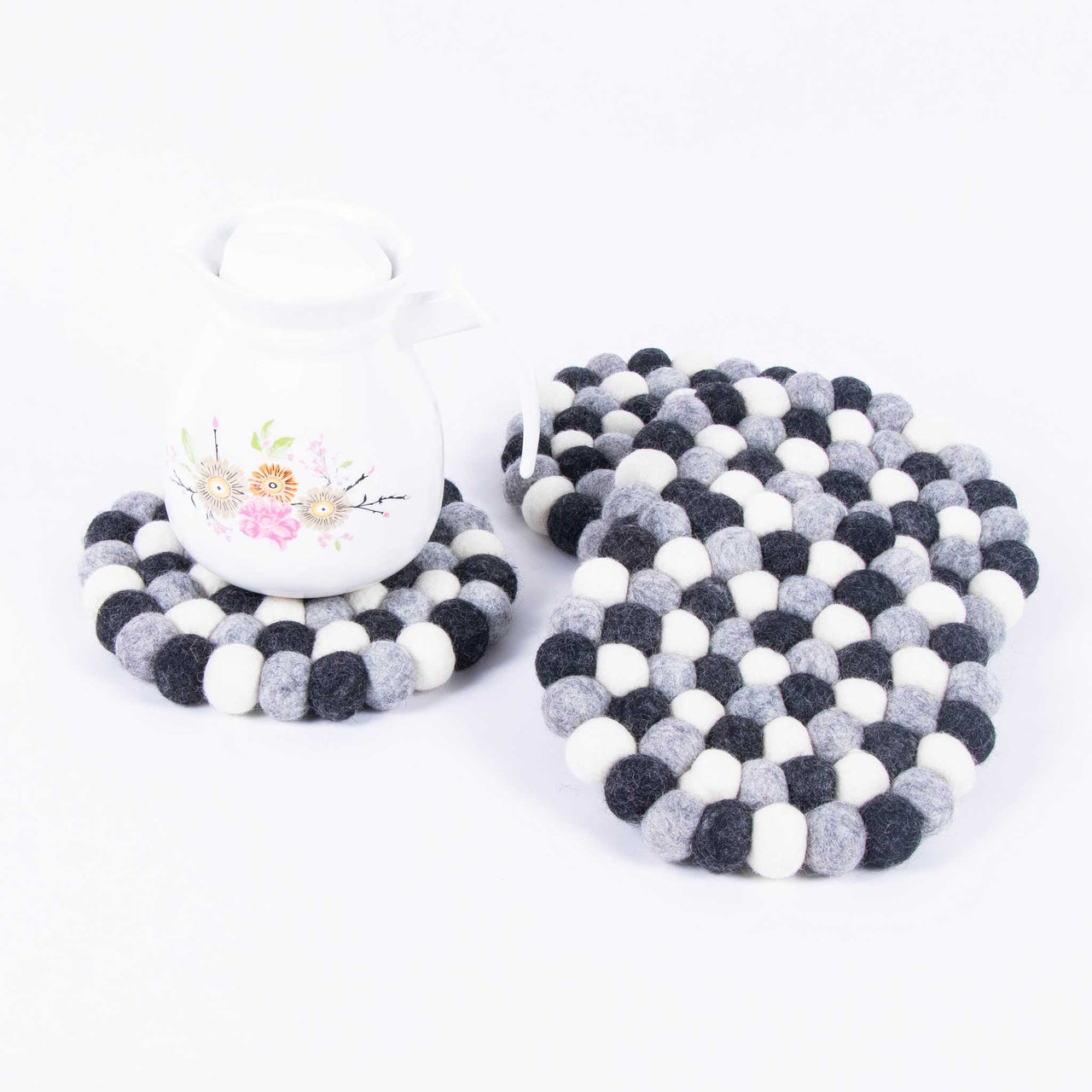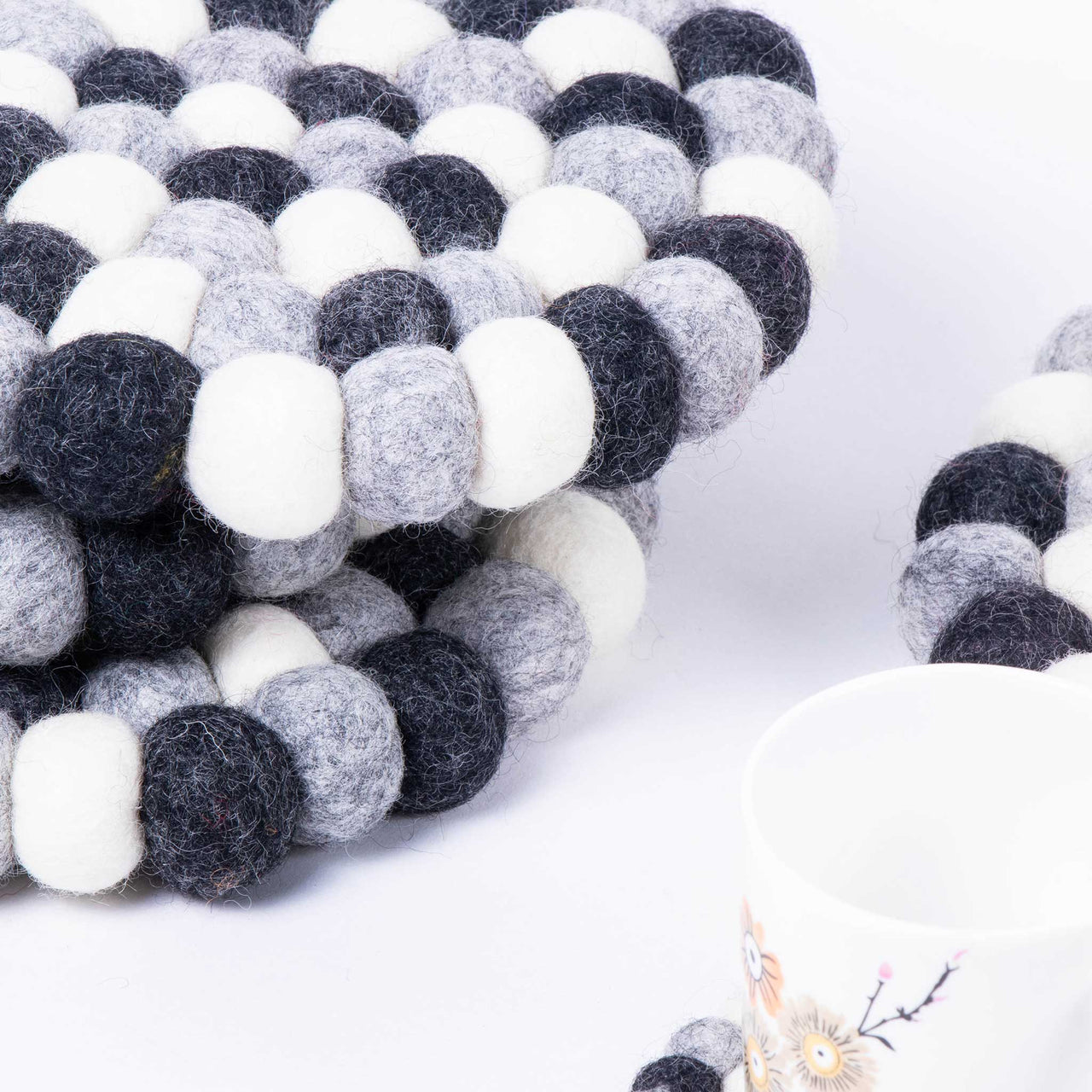 Description Care Instruction
Appropriate colour combination of any product furnishes your home without any doubt. In accordance to that, proper colour combined wool felt trivet could be the best choice for the creativity loving people like you who wants to give a distinct look to their home.
Without any question mark, purchase a properly felt and hand stitched felt trivet pad that meets your need. Together with colour arrangement that everybody would prefer, wool felt trivet from Felt and wool is best in quality with reasonable price.
Features:
Suitable colour design
Eco-friendly
Dirt and heat repellent
Easily cleaned
Durable
Light weighted
Soundless
Adds decor
Benefits:
Considering prime need of the customers, Felt and wool comes up with a wool felt trivet that satisfies the needs. As per the name, felt trivet for hot pots and pans are useful for the placement of hot dishes. It ultimately reduces stains, scratches and heat damage from the table.
Felt balls that are hand stitched in order to make a felt trivet, gets manufactured from pure merino wool. The wool used in the manufacturing process lacks harmful chemical. Due to which felt trivet set becomes a qualitative product that is eco-friendly as well.
Nothing can overpower a product that has lot of benefits. Same goes for the felt trivet. Being a felt product with supreme quality, wool felt trivet comes up with water repellent property along with dirt and heat.
Light weighted nature of a hot dishes pad helps you to clean it easily. Spot clean or gently brush it, felt trivet pads will save your valuable time. Together with that, being light in weight adds extra benefit to the felt wool trivet. It can be carried and placed easily at any area of your choice.
If you are tired of the sound that the trivets produce then felt trivet can be a great choice. Made from the wool felt balls, felt trivet set gives a proper base. Along with that, no sound is produced from the striking or falling of the trivet. Thus, one can enjoy the moment peacefully.
Made with the purpose of protecting the table, hot dishes holder decorates as well as colours your table. One can have a modular felt trivet that cope up with the table or desk smoothly. Shortly, hot dishes mat fits everywhere with style and look.
Gentle and resilient nature of the wool felt trivet adds extra benefit to its uses. Being a product that is hand stitched, felt trivet is durable as well as economical. To our creativity loving customers, uniquely designed felt trivet could be a new and interesting product that glorifies your home. Hence, you don't have to doubt on the protection of your table or desk from the use of felt trivet set.
Here is the list that helps you, providing proper care instruction for the felt ball trivet:
Hand wash or dry clean is recommended during the cleaning process of felt trivet.
Do not wash on the machine or natural oils as the wools will be removed.
As colours of felt balls used in the felt ball trivet are of azo free dyes, it can be fade with strong sunlight.
Do not soak and rub balls of the trivet aggressively. It reduces the durability of the trivet making it look vulnerable.
In order to remove dirt from the felt ball trivet, let it dry and gently brush it off. You can simply dab the felt balls until the stain is removed.
Do not leave it in the wet areas. Together with that, wipe off the liquid as soon as possible if it gets spilled over wool felt trivet.
Worldwide free shipping
FREE & FAST global shipping* on all orders
Hand made with love
Hand crafted with love from Nepal
24 Hour Support Available