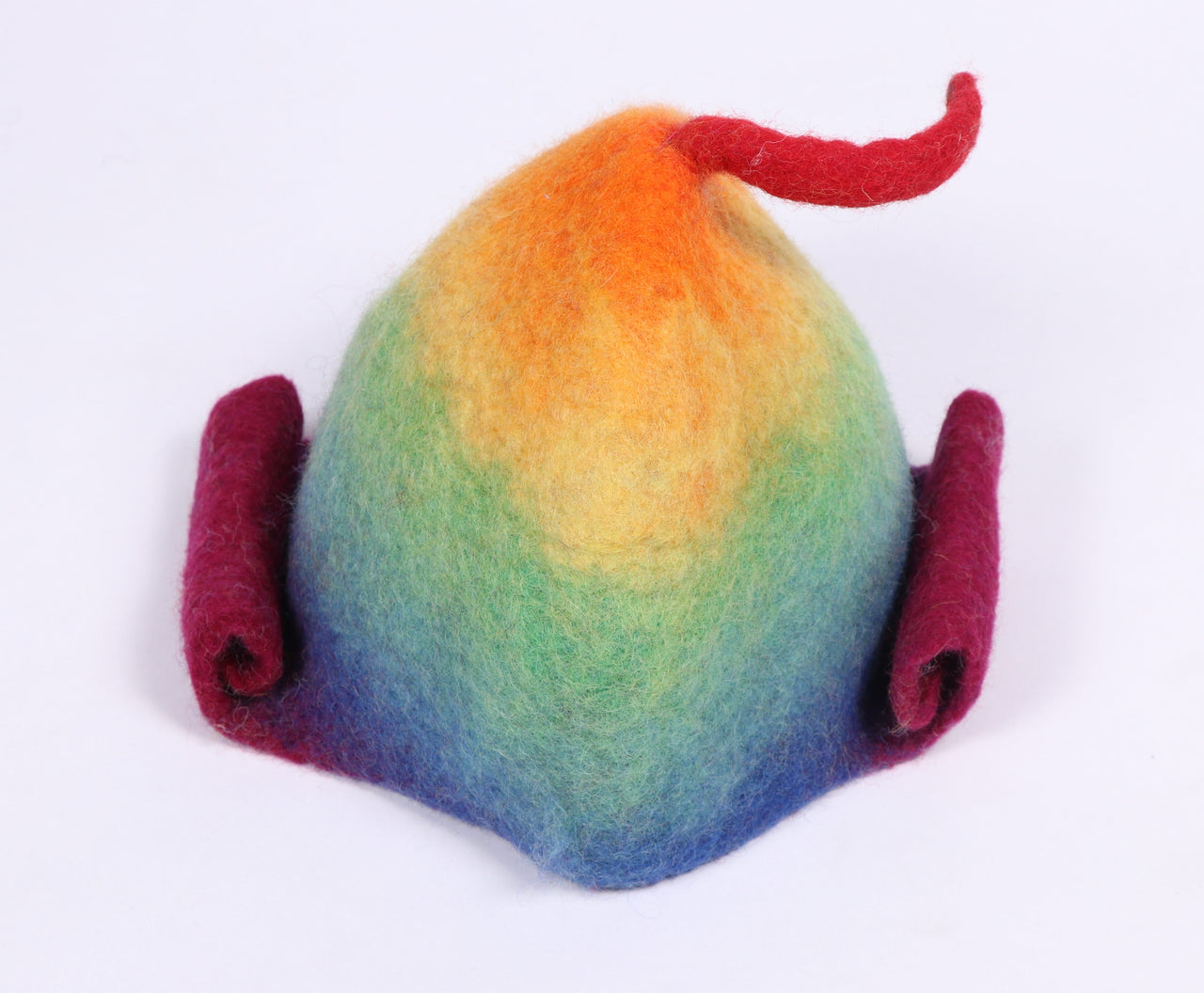 Description
Care Instruction
Size
Hats, in general are the covering for the head. It makes you look stylish, classy and at the same time adds touch up in your personality. Apart from this all, there are lot more benefits that a simple looking felted hat contains. It is a long lasting and an elegant product you won't regret buying.
Here below are few benefits that a merino wool felted hat possesses:
Handmade: Merino wool felted hats from Felt and wool are all handmade by the local Nepali craftsperson. With lots of love and care, the hats are prepared providing proper thickness for more comfort.
Soft: As the hat is made thick using merino wool from New Zealand, it becomes soft after it gets ready to use. Due to this, you can easily wear your hat that's soft inside and incredible outside.
Durable: These beautiful hats are of handcrafted nature. Because of this, it is durable and lasts long for the life time retaining the same appearance and quality.
Protects: Felted hats are way more than you think. It is not only for the style purpose. It also protects your head, face and ears from the cold and weather conditions.
Easily cleaned: You don't have to get worry for the cleanliness of wool felted hats as it can be cleaned easily and regularly. For better result, wash it with hands or spot clean it. You can dry clean it as well.
Felted hats are therefore soft, comfy and a light weighted products. It is handmade, durable and protective and can be easily cleaned. Along with providing you elegance and youthful appeal, it can be a great gift for your dear ones as well.
Care instructions
Here below are the instructions for you to clean and take proper care of the product:
Simply brush it off to remove dust or debris from it.
Clean by hands using cold water or spot clean it for better result. It will help retaining the quality of the product.
Do not leave in wet areas or strong sunlight for a long time.
Lay flat to dry if it gets any kind of wetness.
As wool felted product is easy to shape, you can give it a quick fix just by using soap and cool water.
Hand made with love
Hand crafted with love from Nepal
Worldwide free shipping
FREE & FAST global shipping* on all orders
24 Hour Support Available