Indoor Cat House, Cat House, Felt Cat House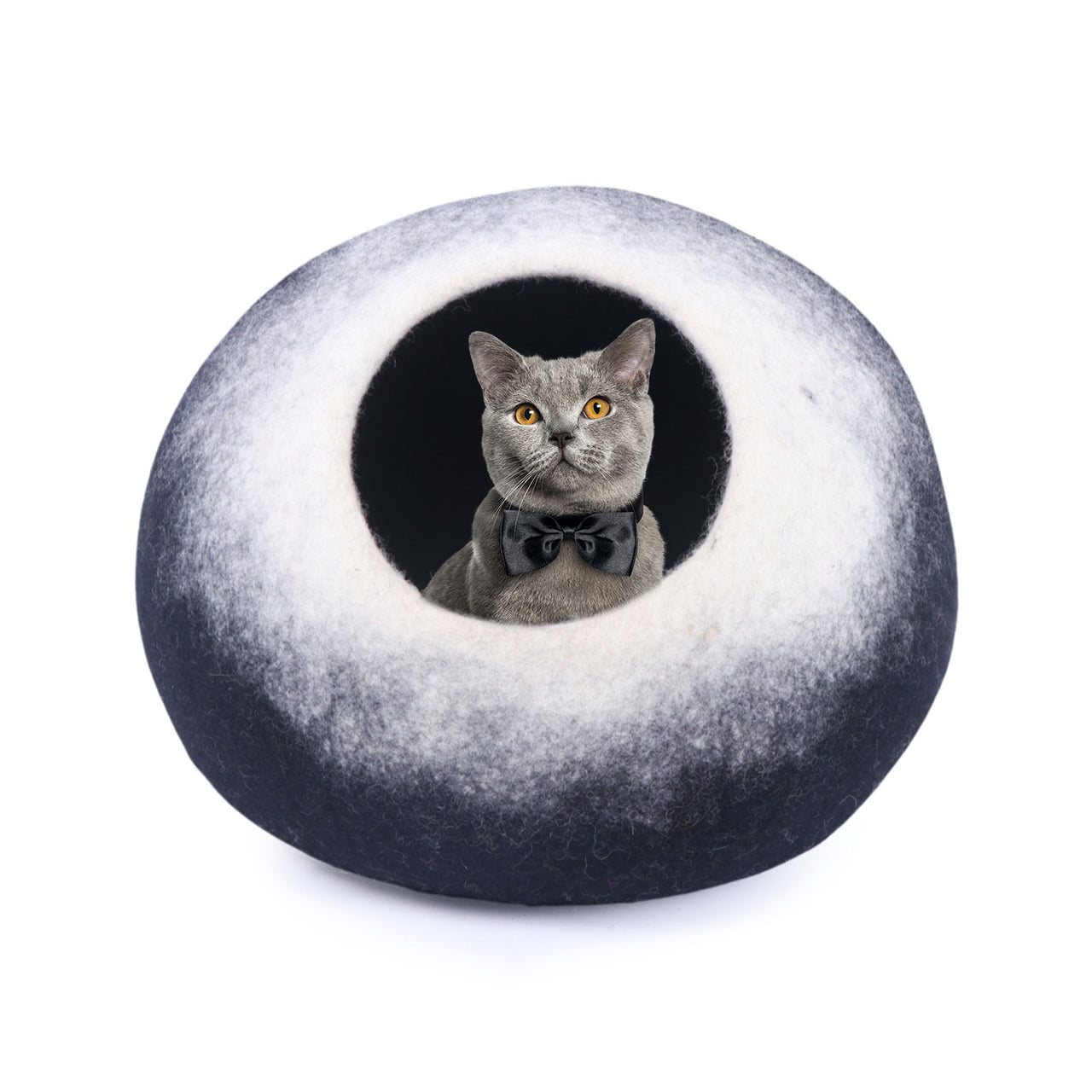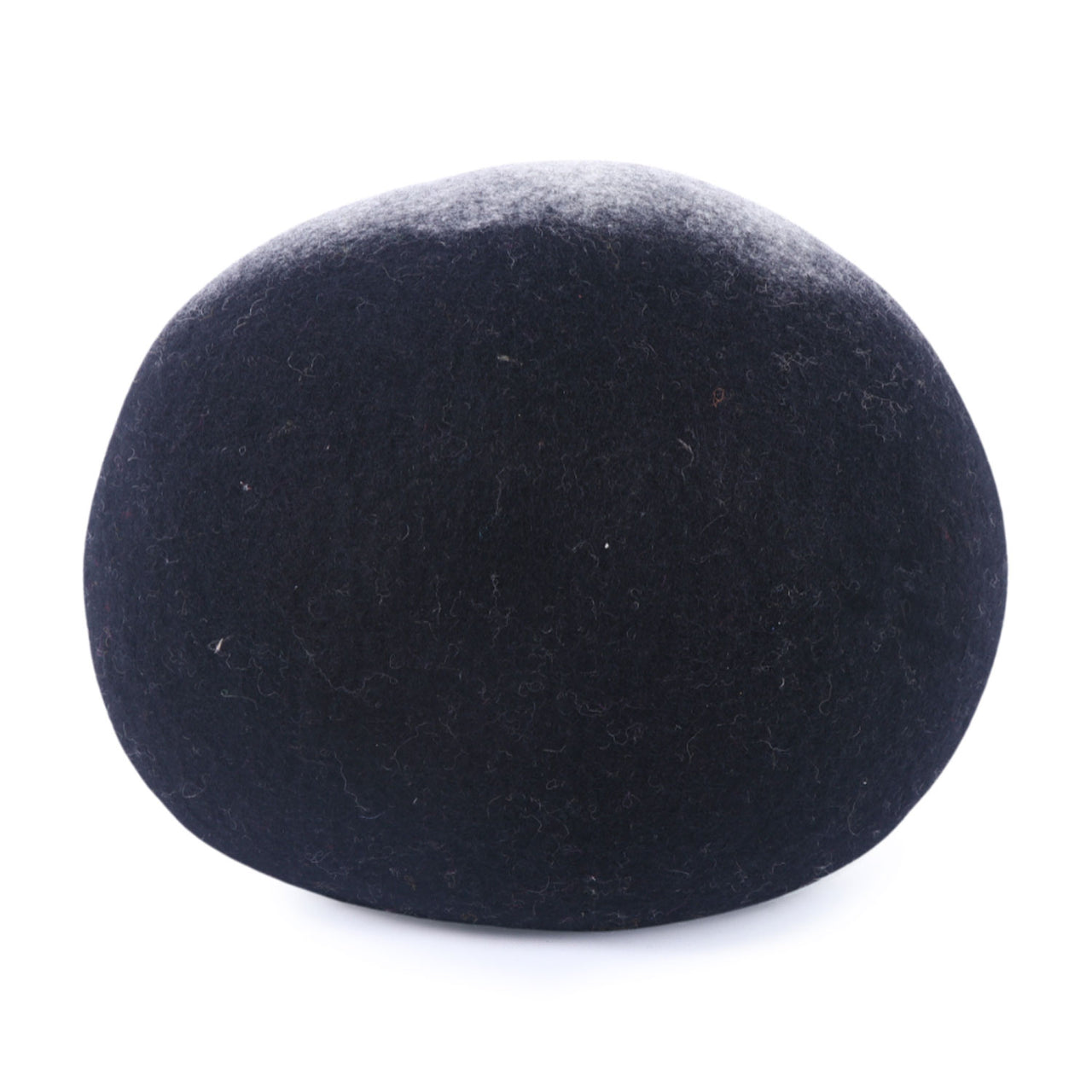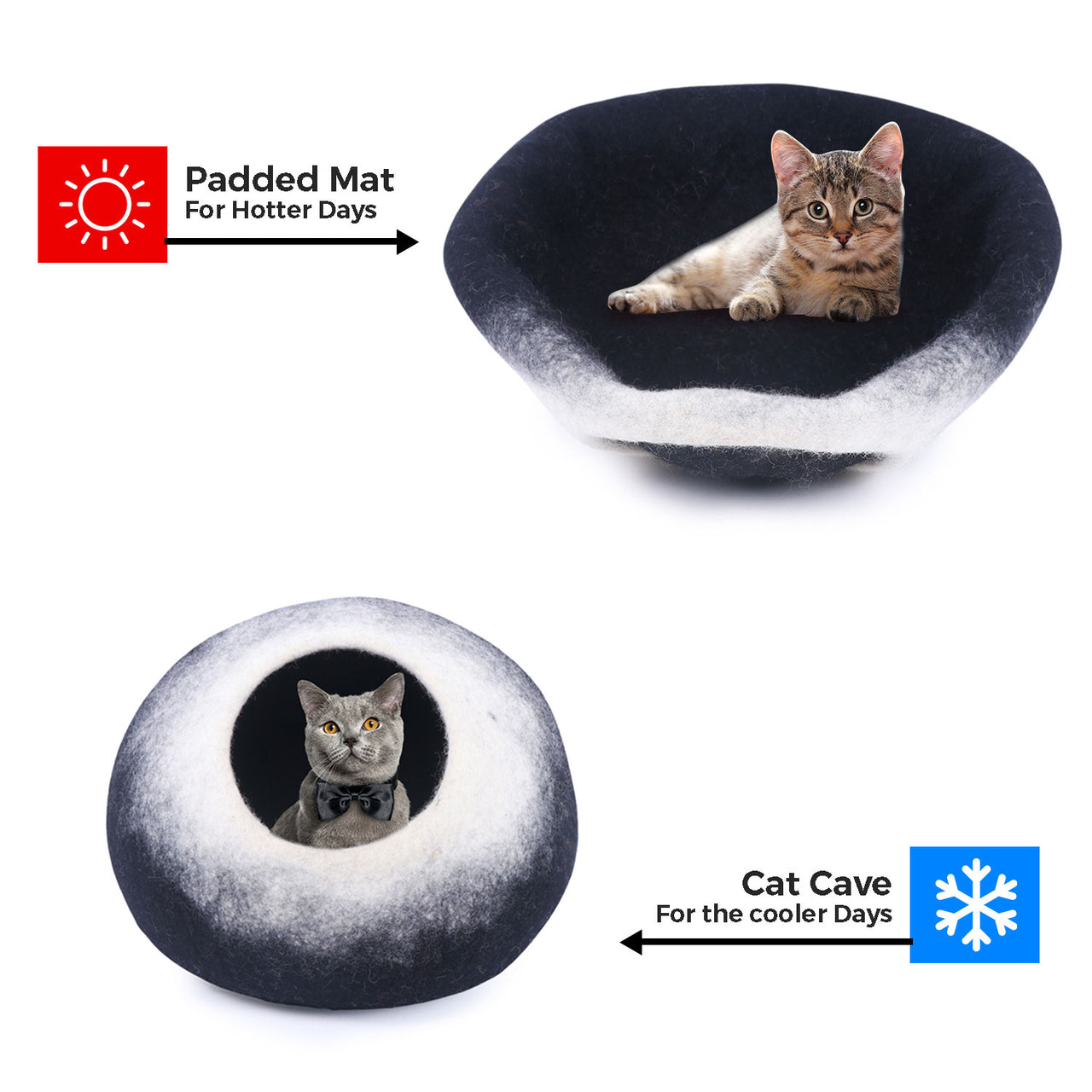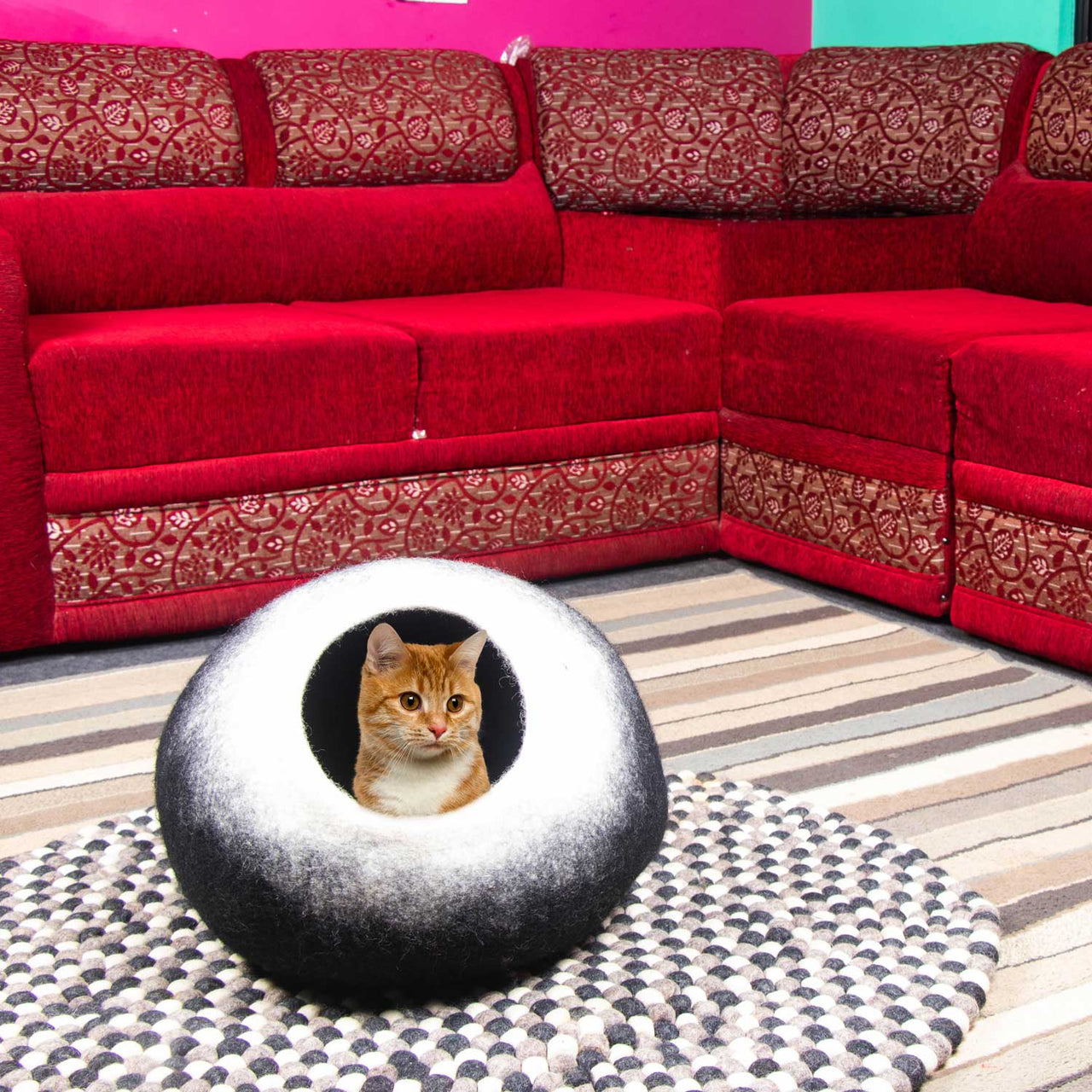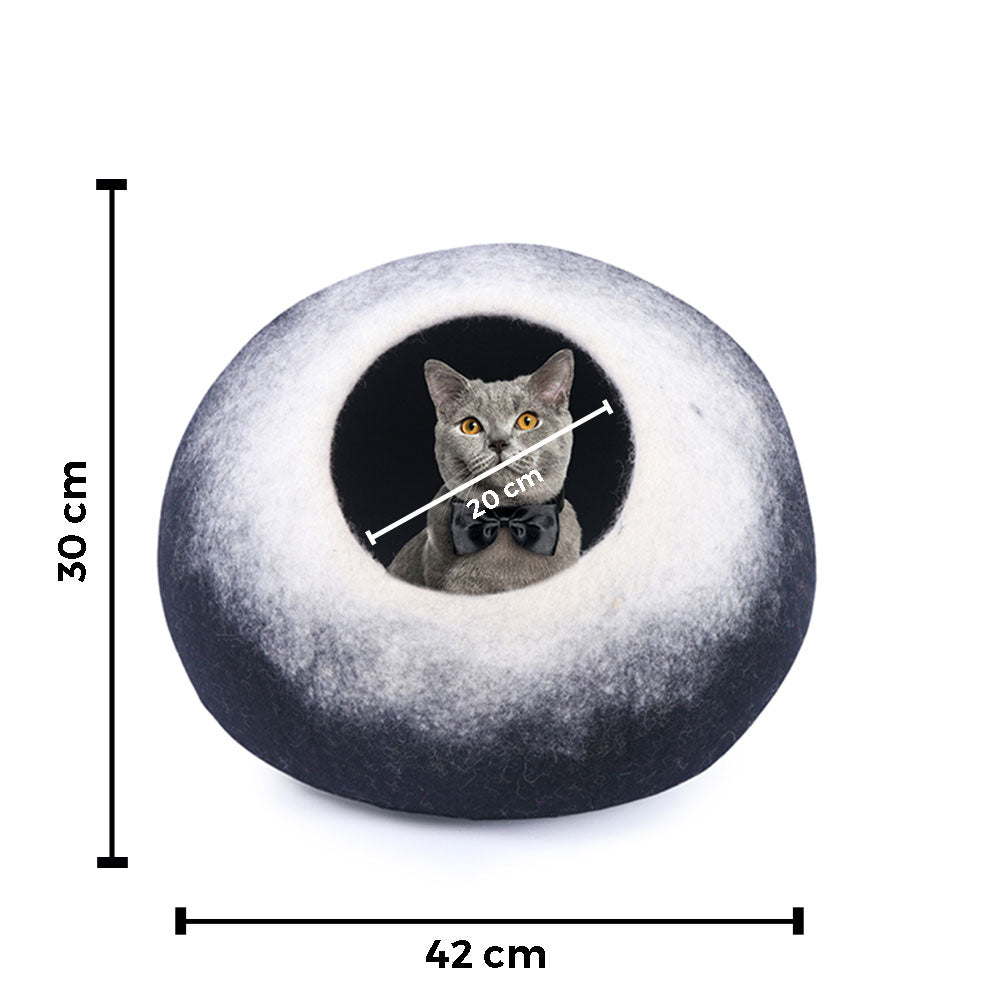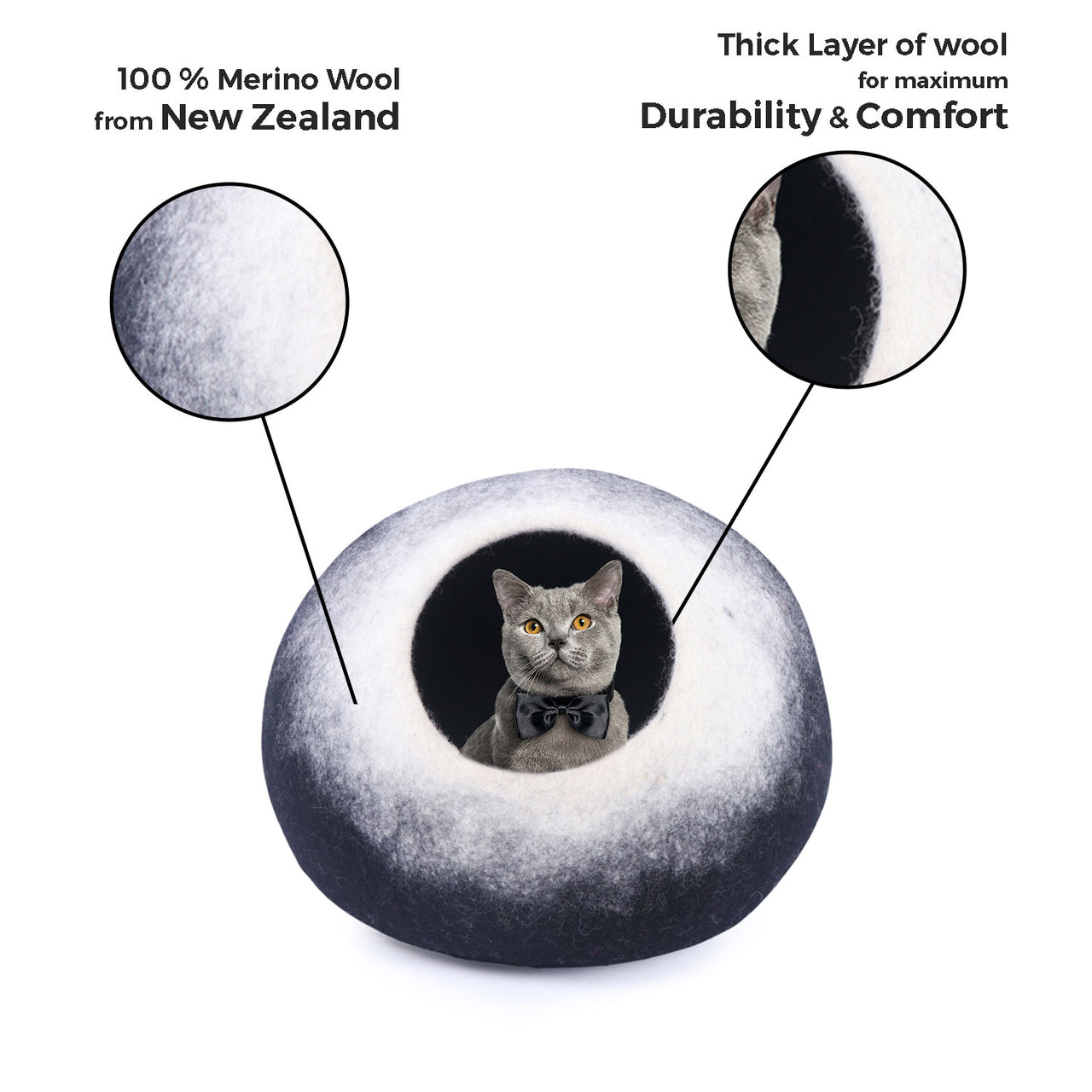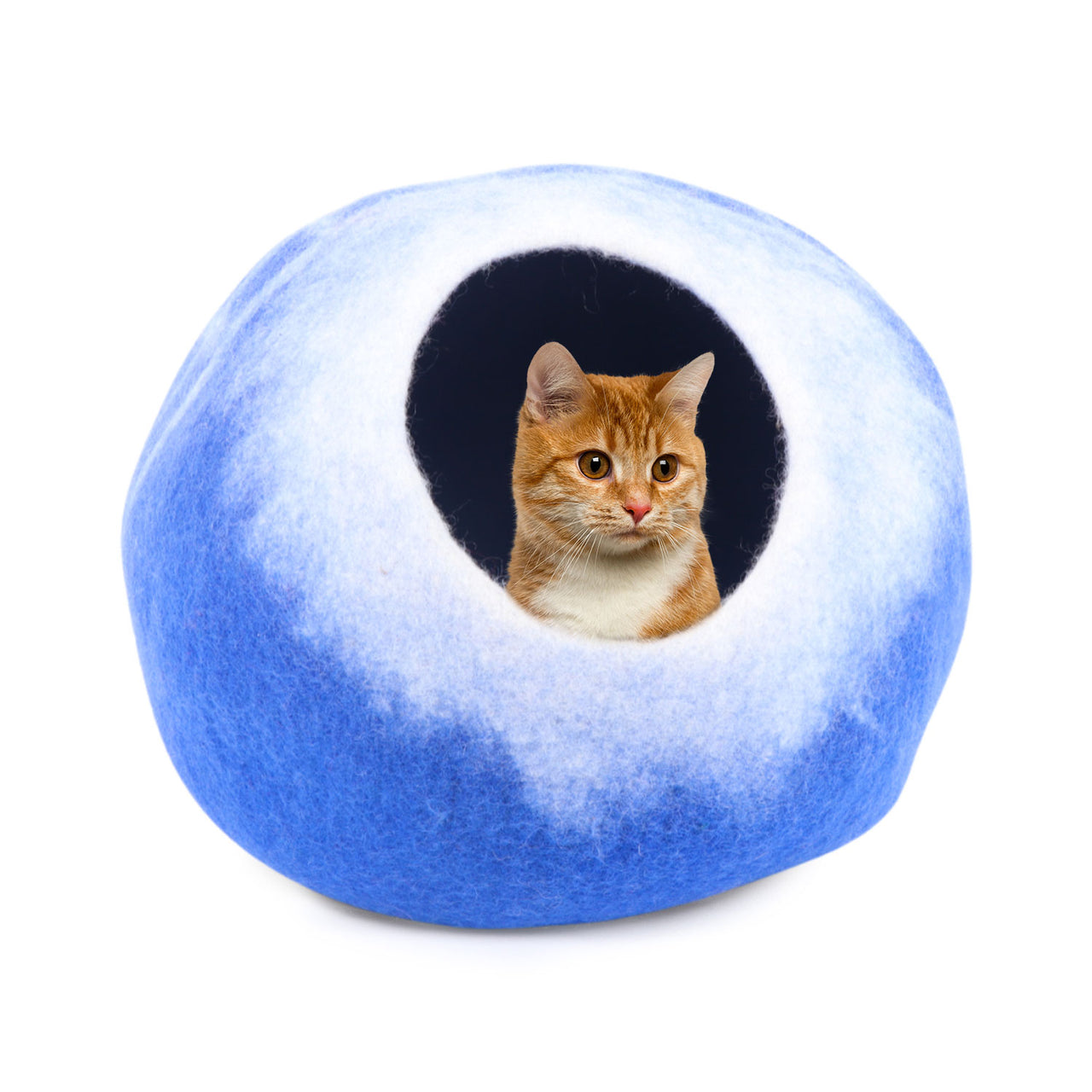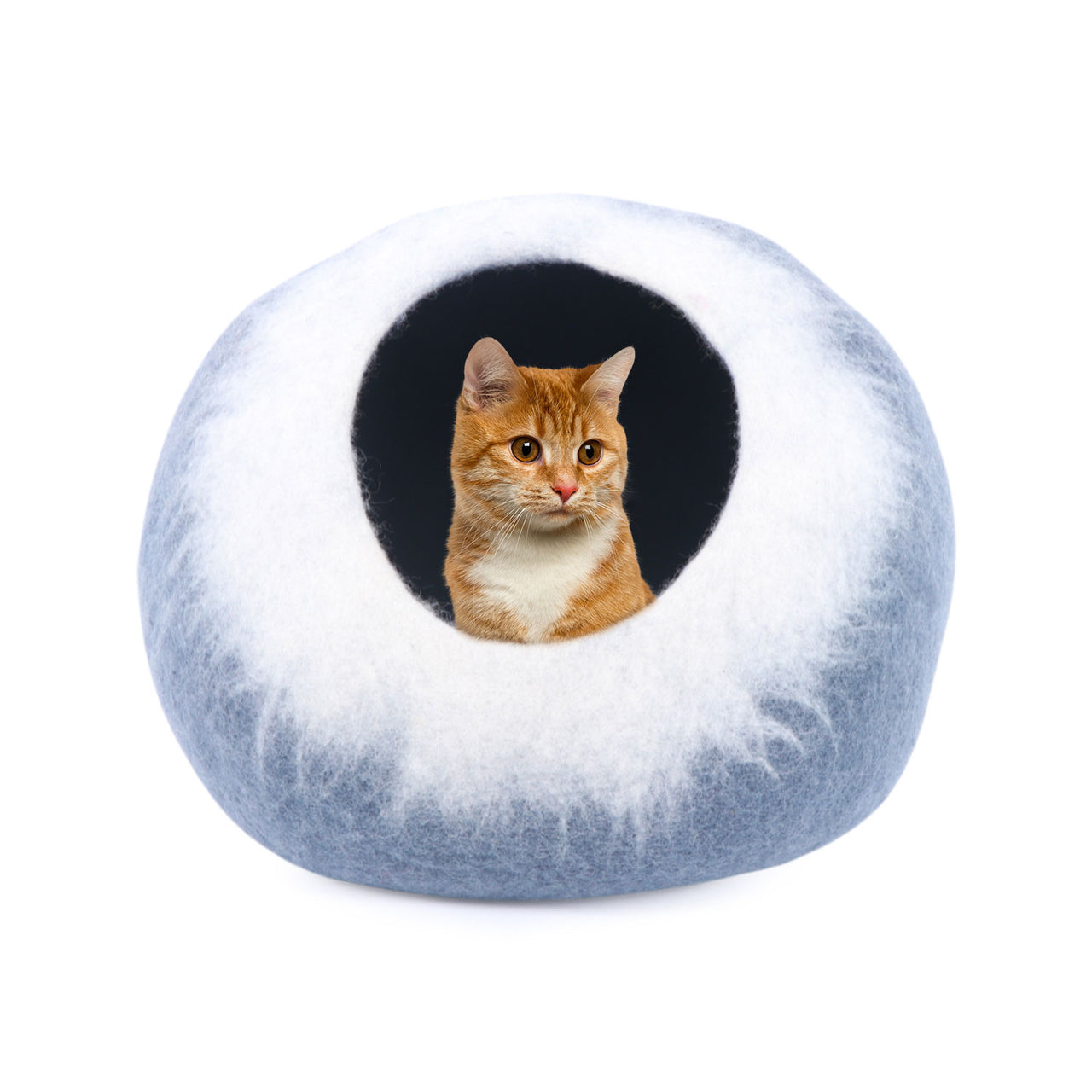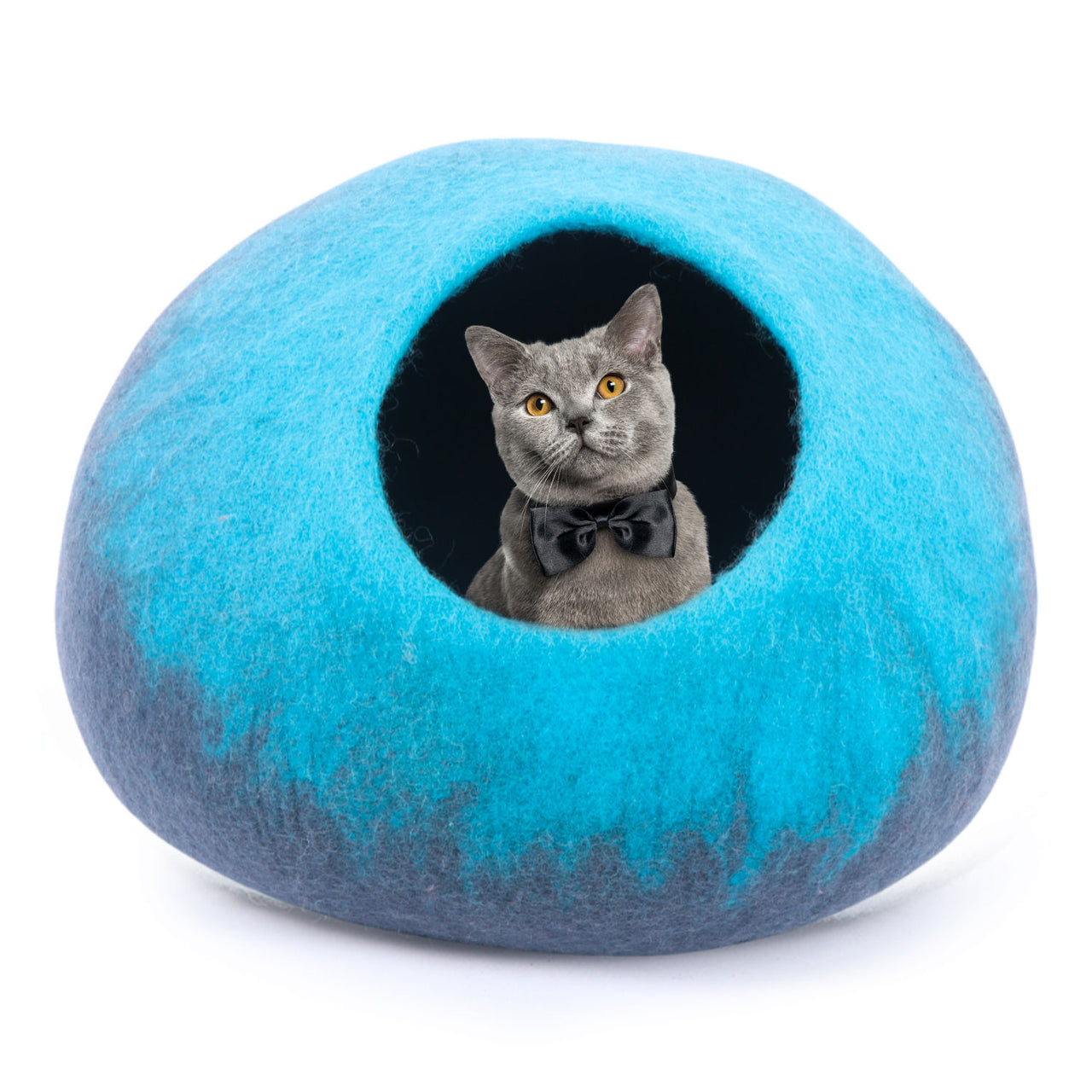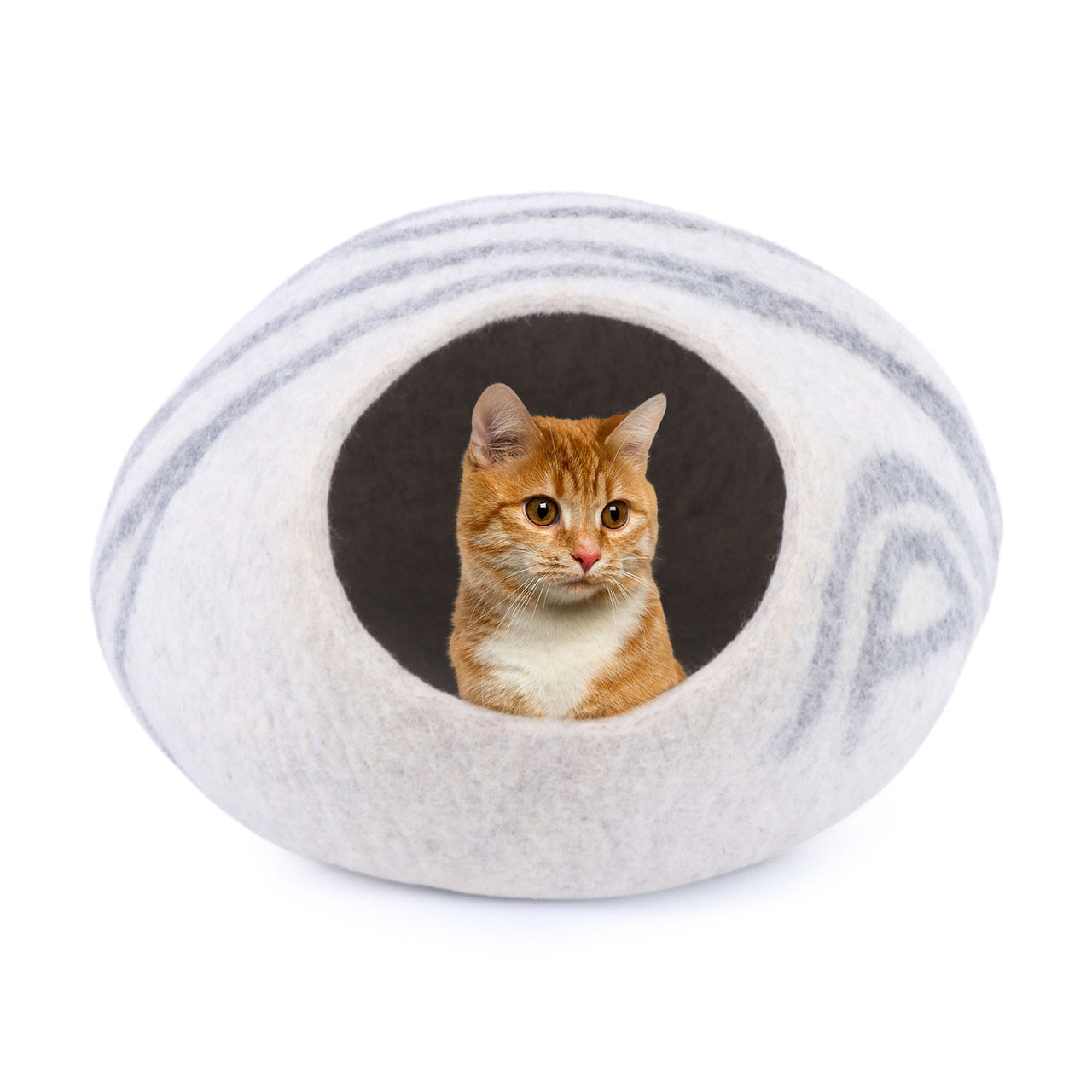 Description Care Instruction
Deliver your cat a cute and cosy private residence. Non-toxic, non-allergic and azo-free nature of felt cat house is definitely what you should go for.
Features:
Special pattern
Warm and pleasant
Relaxing place
Environmentally friendly
Impressive
Benefits:
Generates heat naturally that offers warmth.
Can be easily carried and placed from one place to another.
Unchallenging to clean.
Made with merino wool free from harmful chemicals.
Semi-closed nature of felt cat bed cave is much more suitable for cats to take naps and enjoy daily playtime as it reduces noise.
Avoiding the cold floor, your best companion can have private place that reduces messiness.
Indoor cat house with great appealing design is an eye catching factor which nobody can deny. Meeting your purpose, give an extra touch of beauty to your place and show your love to your beloved cat.
Care instructions:
 As our cat caves are made from highest quality wool, they are easy to clean as well as to take care of. Without any worries, you can simply clean the felt cat house at home yourself.
Follow these following steps to take care of the product:
Shake well to remove dust particles or debris from inside.
Spot clean with a damp cloth or hands using cool water.
Not advisable to leave in wet places (Use soapy water gently for quick fixes).
Use of vacuum is recommended.
Dry cleaning is also possible but better to use the gentle cycle.
Hand made with love
Hand crafted with love from Nepal
Worldwide free shipping
FREE & FAST global shipping* on all orders
24 Hour Support Available