Felt and Wool Cat Cave Bed - Ecofriendly Felt Cat Cave for Cats and Kittens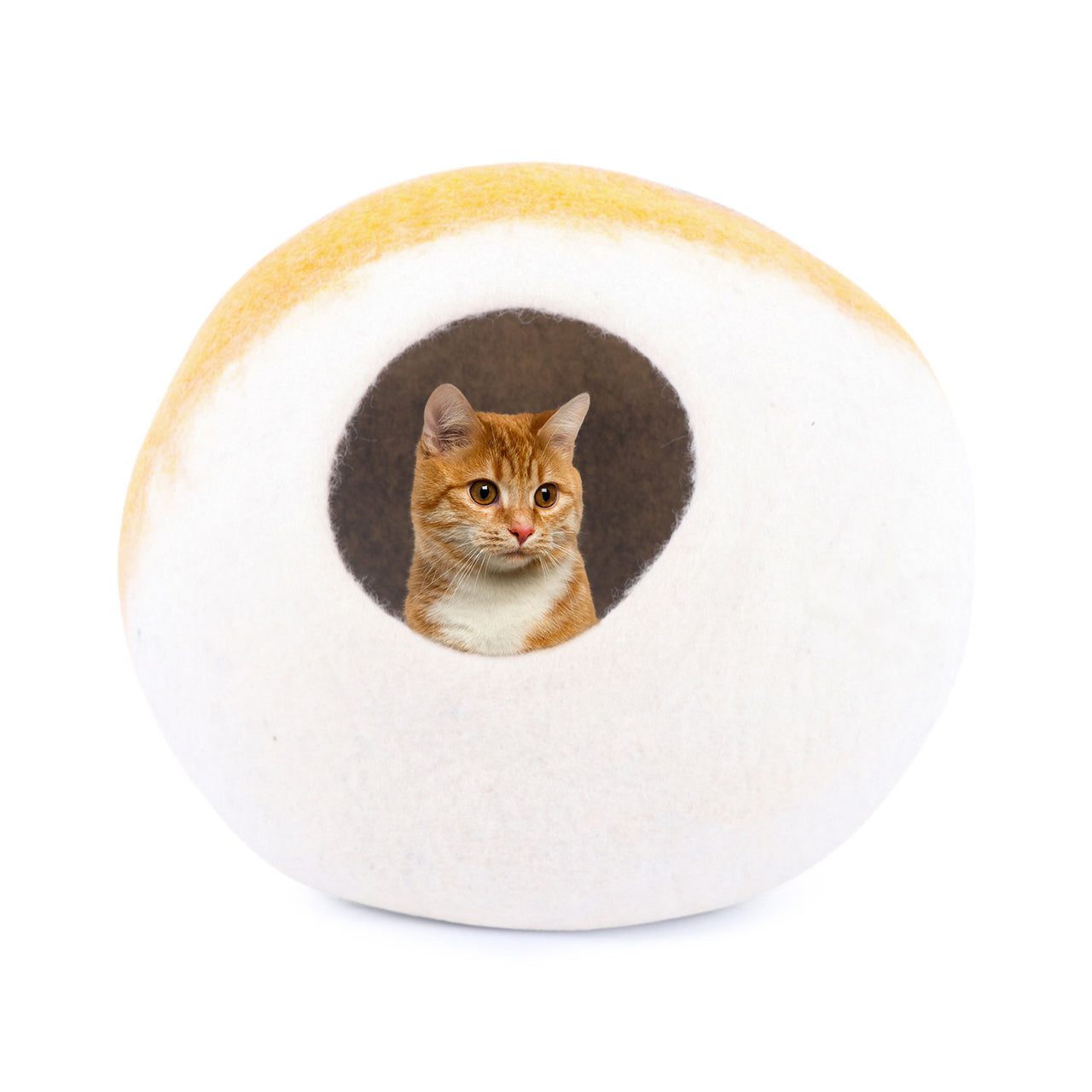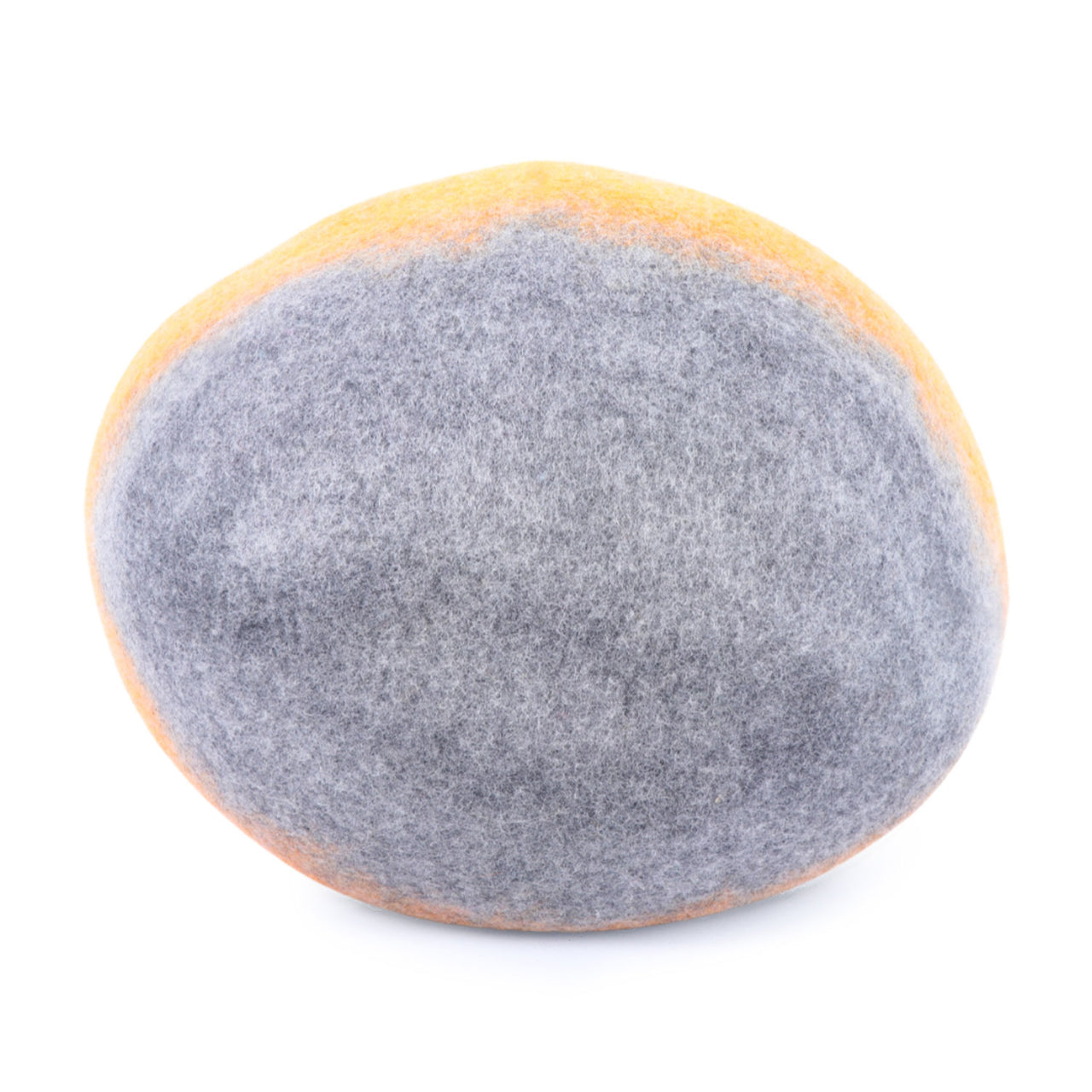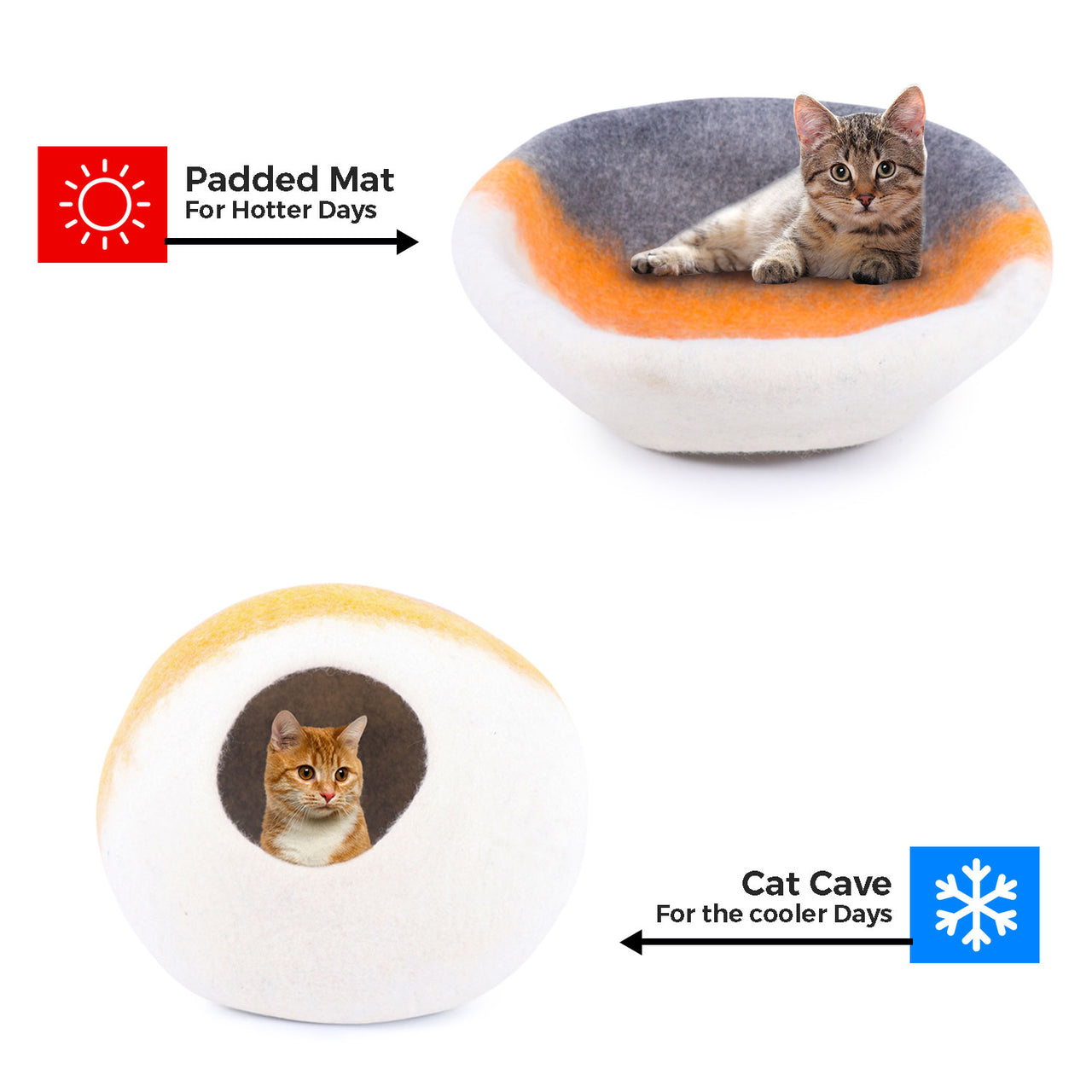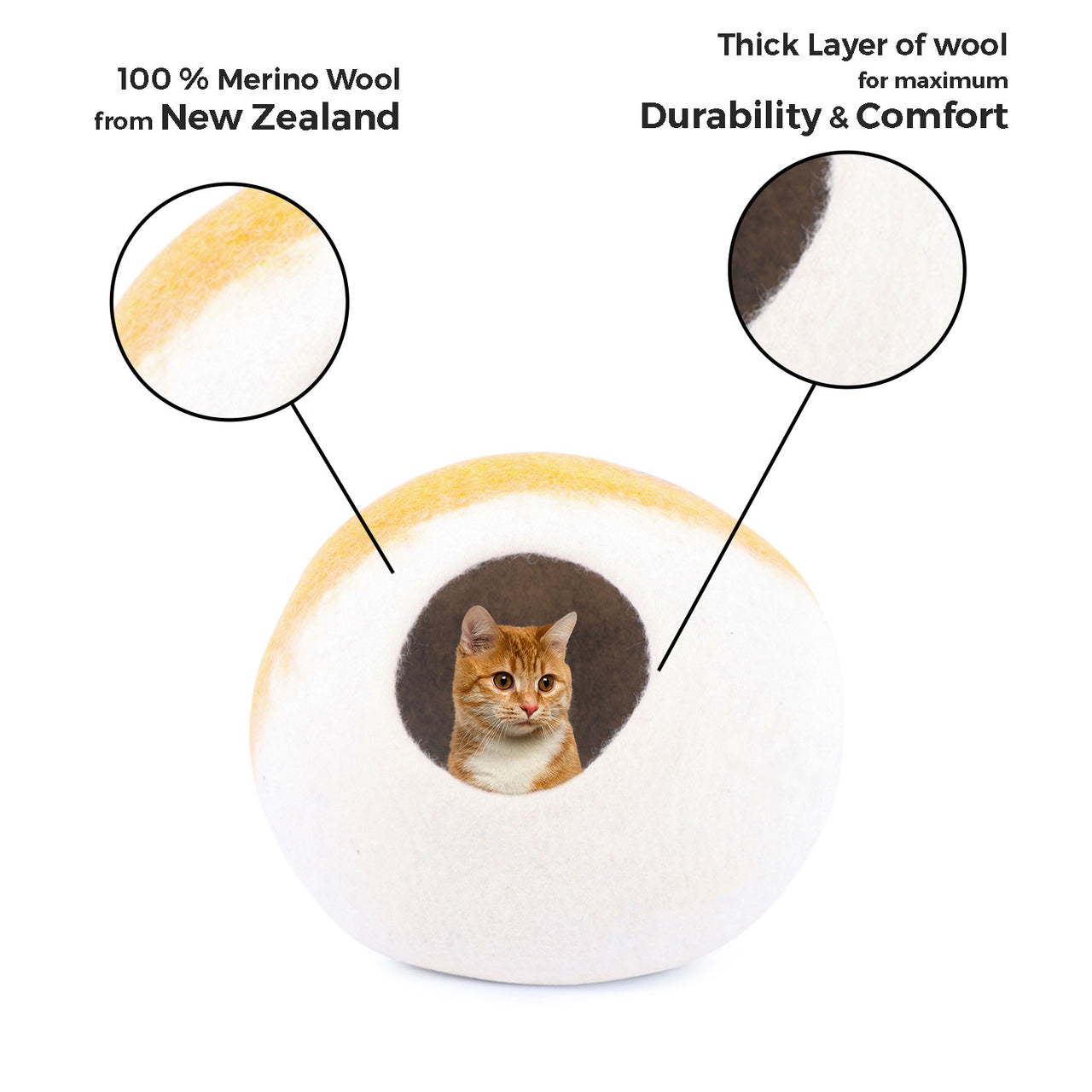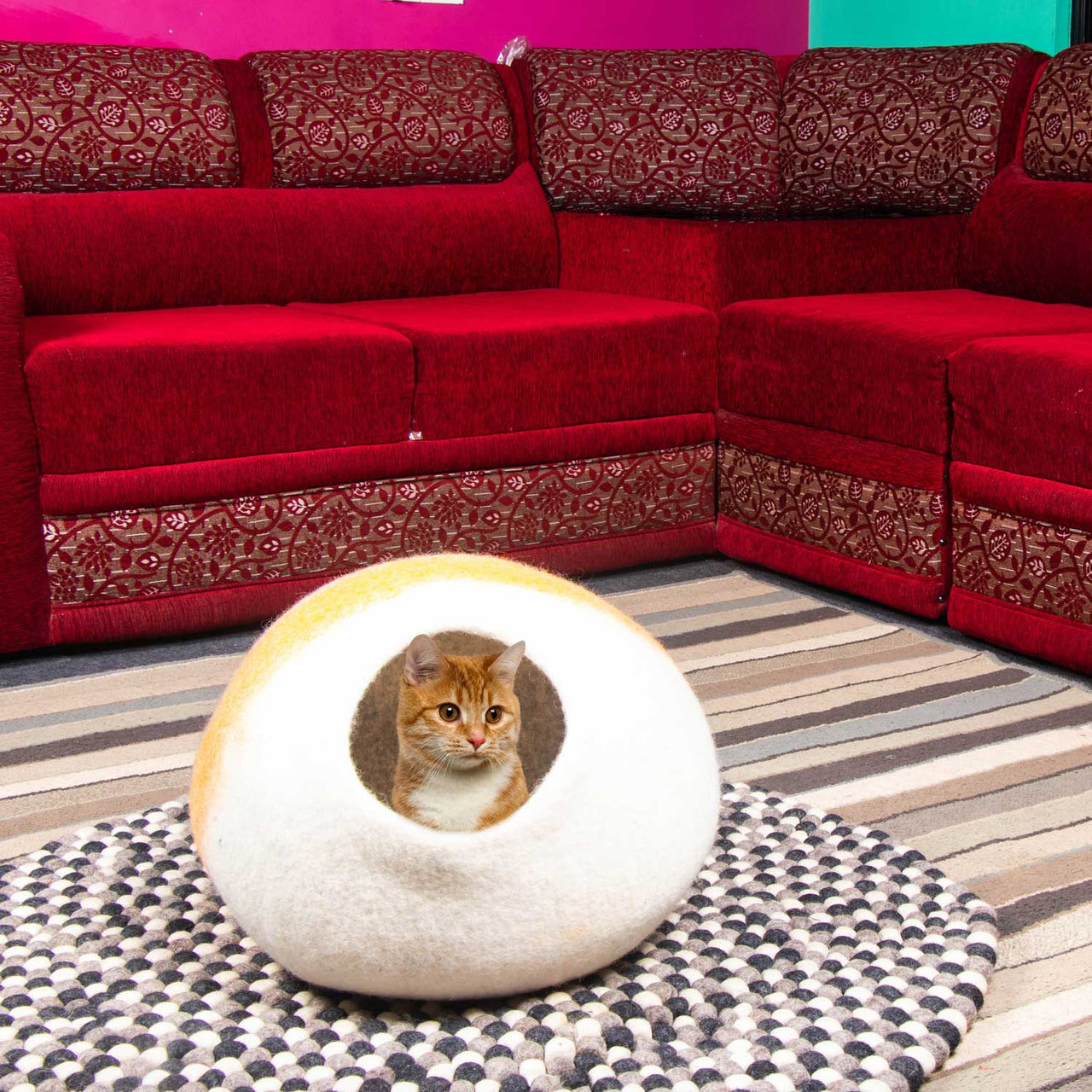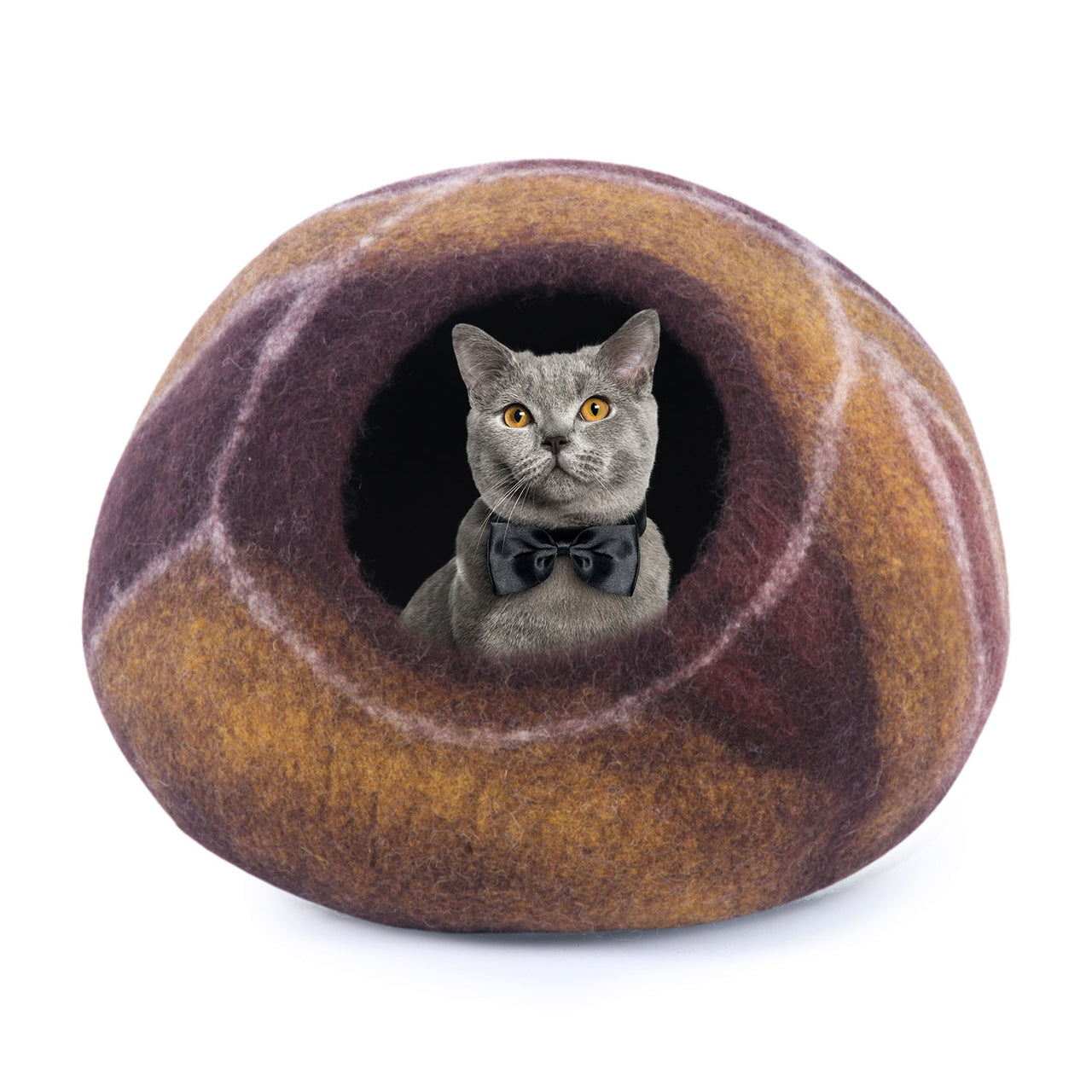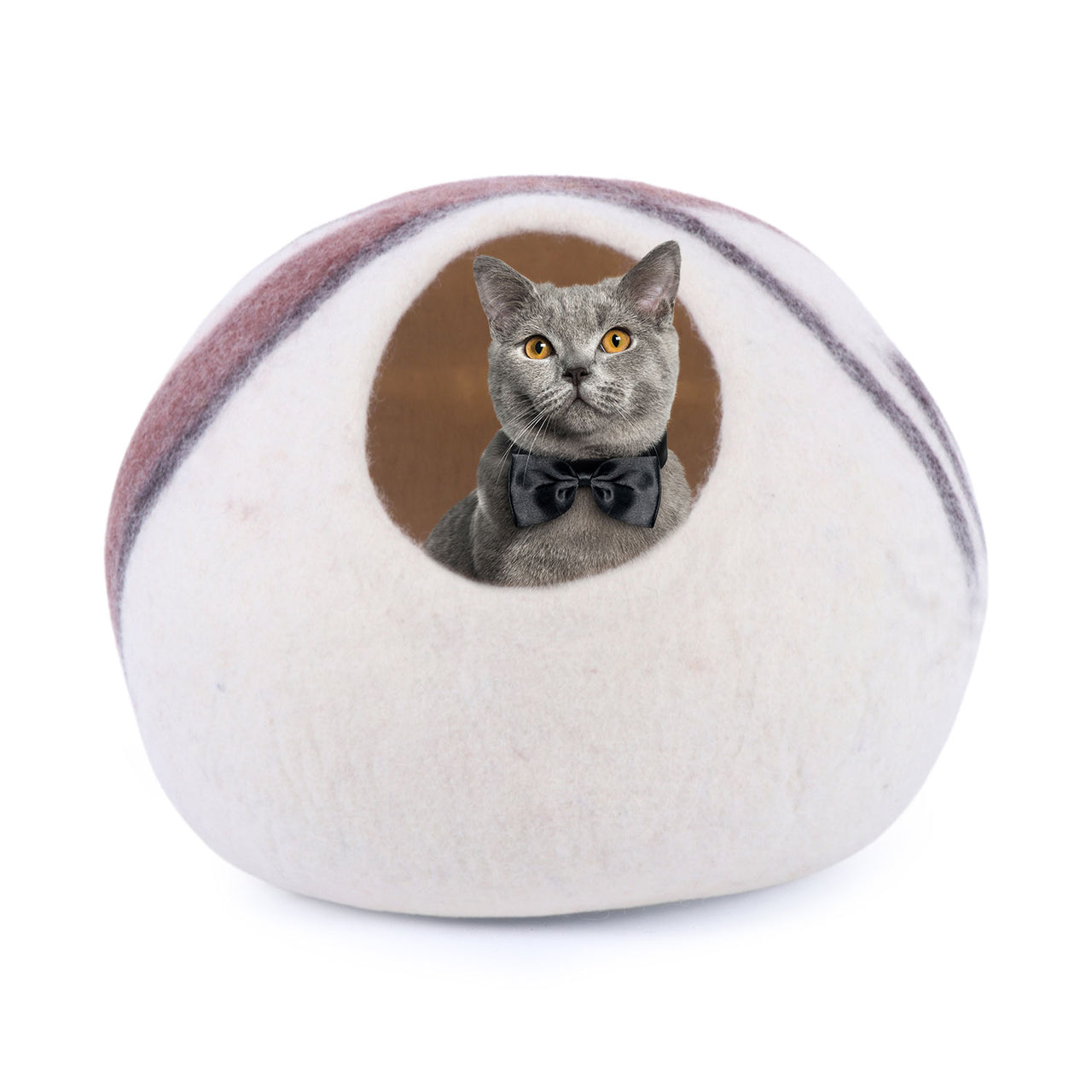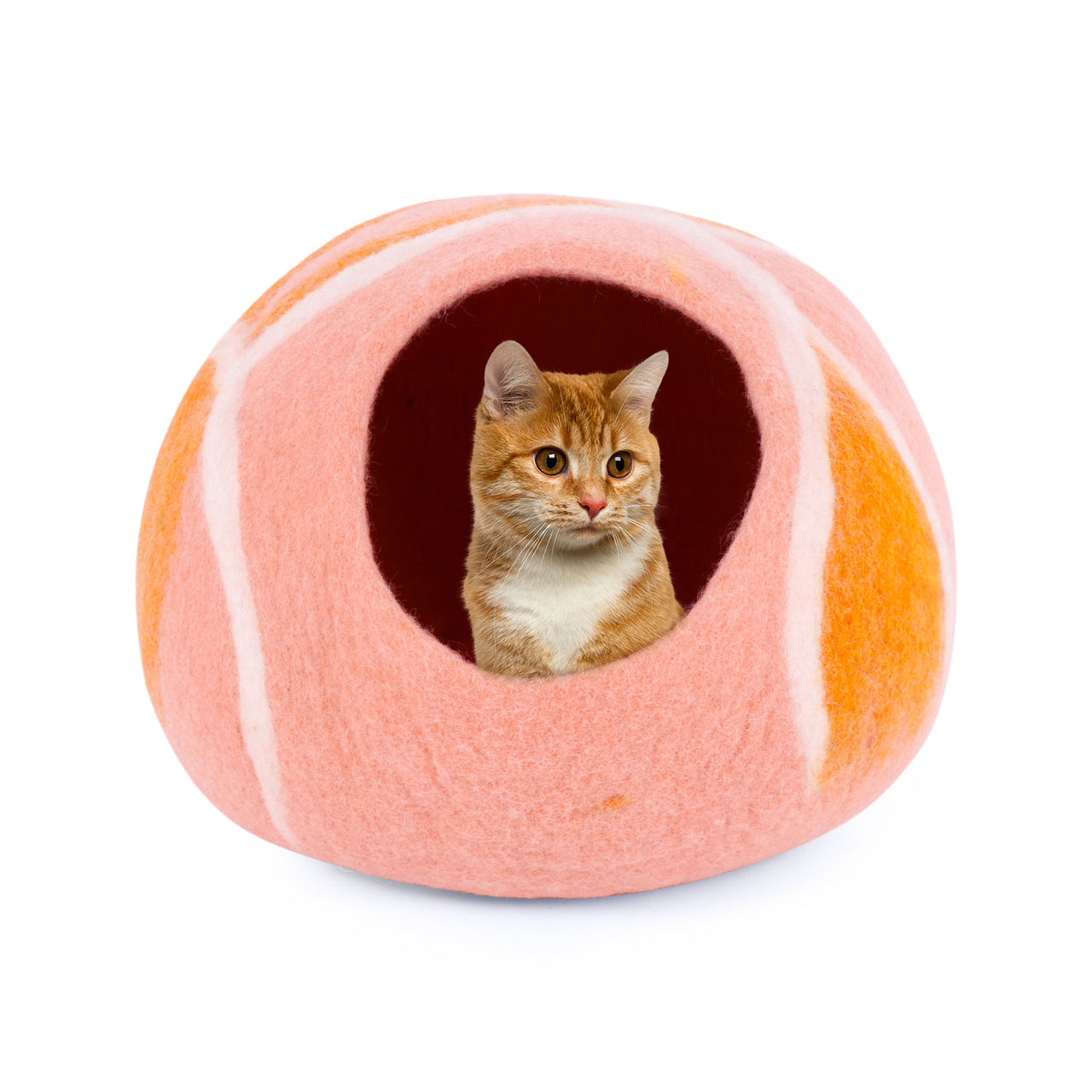 Description Care Instruction
Combination of three colours namely natural grey, yellow orange and white gives perfectly bold appearance to felt cat house. With premium quality, Felt and wool presents a most secure and appropriate place for a cat. To a creature with box loving behaviour, semi-closed felted wool cat cave bed seems to be the best.
Features:
100% natural
Sustainable
Releases heat
Adds extra decor
Cleaned easily
Benefits:
Wool felt cat cave from Felt and wool is made from 100% pure and natural wool from nz. As felt cat house is free from chemicals, it is safe as well as eco-friendly.
Being manufactured with the human hand, felt wool cat cave is made with proper thickness that ensures its durability. Free from azo dyes as well as chemicals, the resilient nature of felt cat house makes it sustainable.
Superior thermal insulating property of wool felt cat cave bed makes it warm naturally. Your cat will surely love felt cat house and avoid the cold floor as it is warm, comfortable and secure.
A unique product catches the eye of each and every one out there. Same does the felt cat house. Being a felt item, indoor cat house is itself different and unique. As it's given the combination of three bold colours, felt cat bed adds extra décor to anywhere it's placed.
Worry less and purchase handmade wool cat cave as it can be simply cleaned. Shake it properly to remove dust from inside. Or, clean using hands with cool water. Wool cat cave bed can be dry cleaned or spot cleaned. Together with that, use of vacuum is also possible.
Besides the fact that wool felt cat house releases heat naturally and keeps warm, it can also be used as a padded mat during the hotter days. Felt cat cave bed can be used from two different ways as per your need. From the felt cat house, you are not only providing a secure and snuggly space to your beloved cat, but also helping for the employment generation in the developing country like Nepal.
Other than the fact that felt cat cave is made especially by the local Nepali women, your cat is surely going to love it as they love the smell of wool.
Care instructions:
 As our cat caves are made from highest quality wool, they are easy to clean as well as to take care of. Without any worries, you can simply clean the felt cat house at home yourself.
Follow these following steps to take care of the product:
Shake well to remove dust particles or debris from inside.
Spot clean with a damp cloth or hands using cool water.
Not advisable to leave in wet places (Use soapy water gently for quick fixes).
Use of vacuum is recommended.
Dry cleaning is also possible but better to use the gentle cycle.
Hand made with love
Hand crafted with love from Nepal
Worldwide free shipping
FREE & FAST global shipping* on all orders
24 Hour Support Available