Felt Cat Cave, Felt Cat Bed Diy, Wool Felt Cat Cave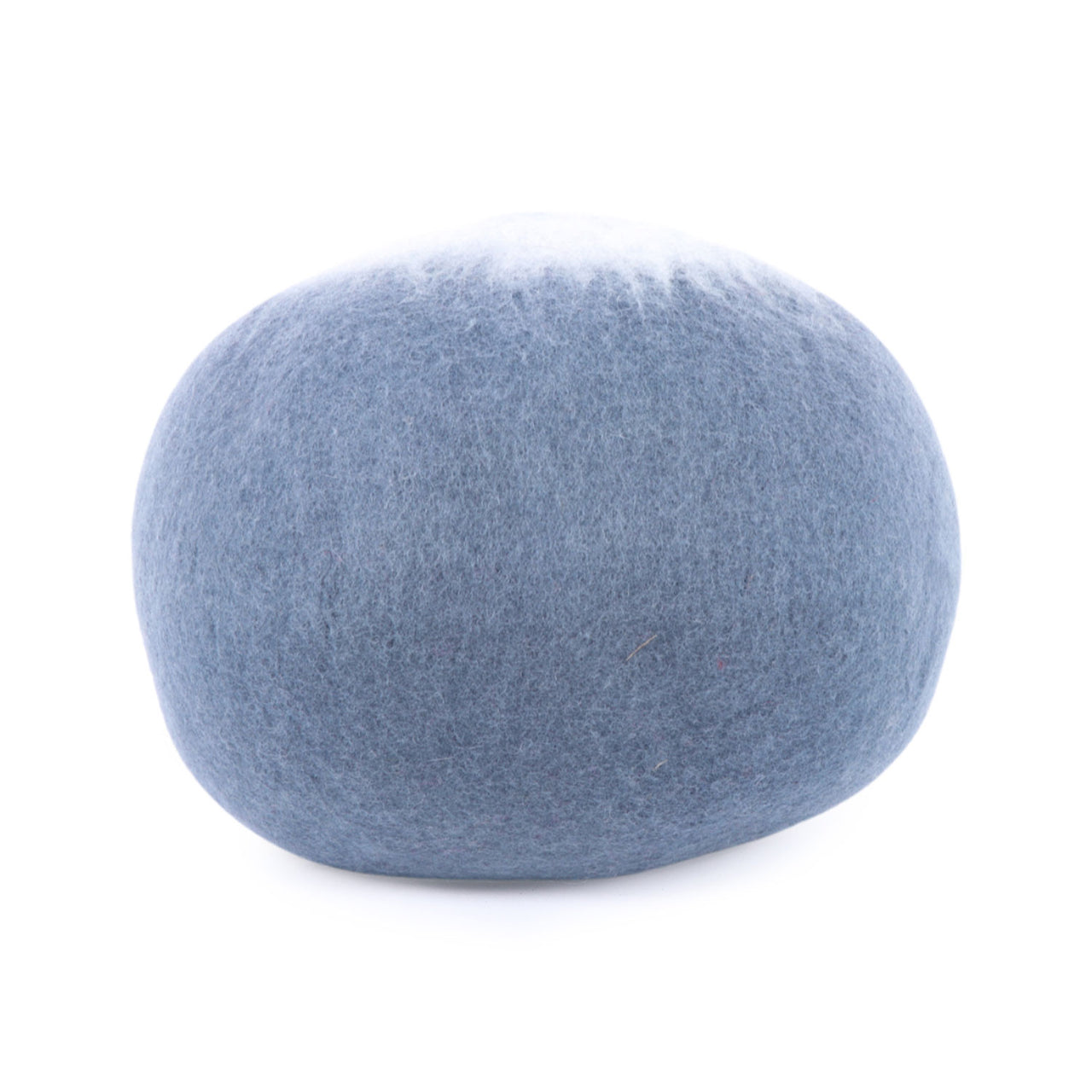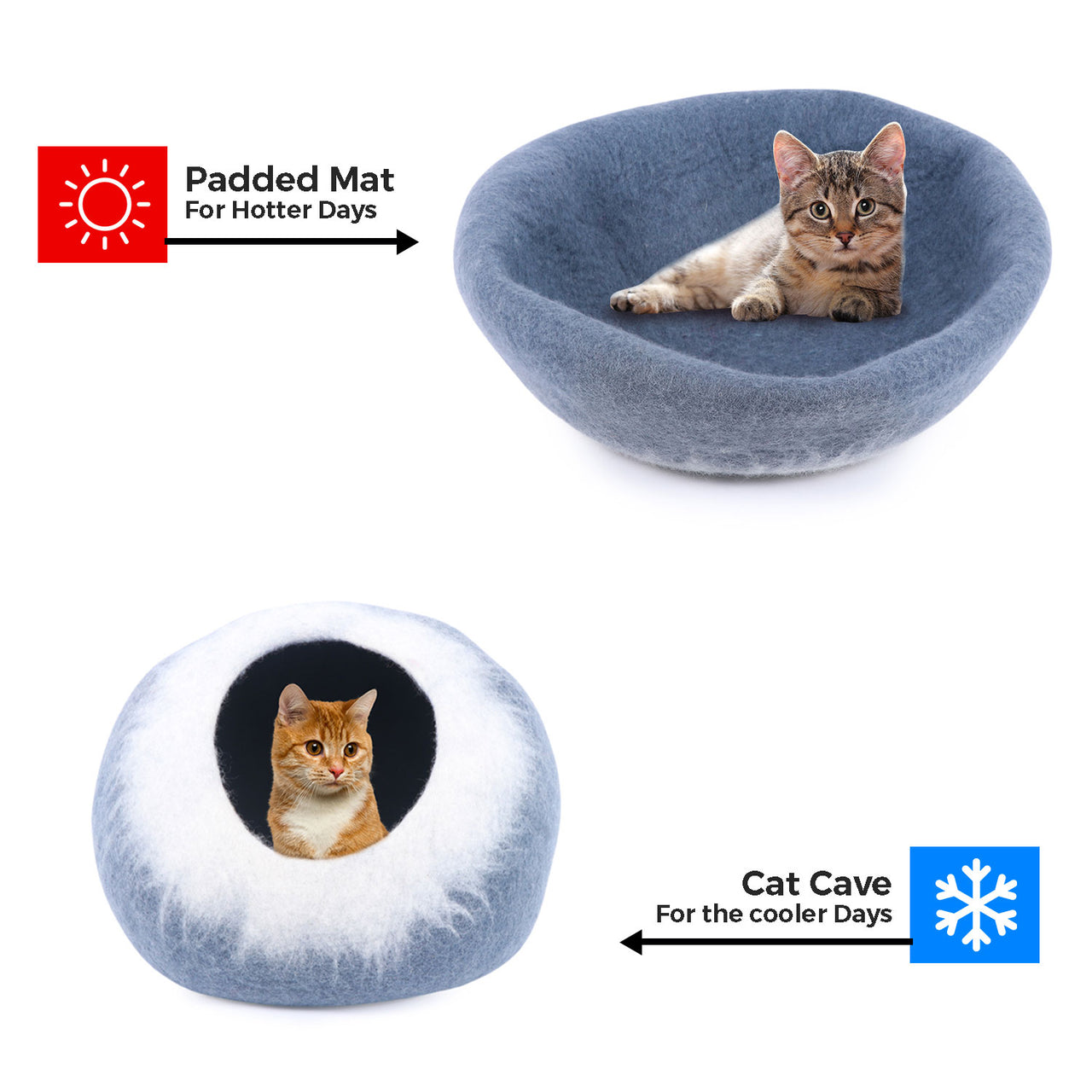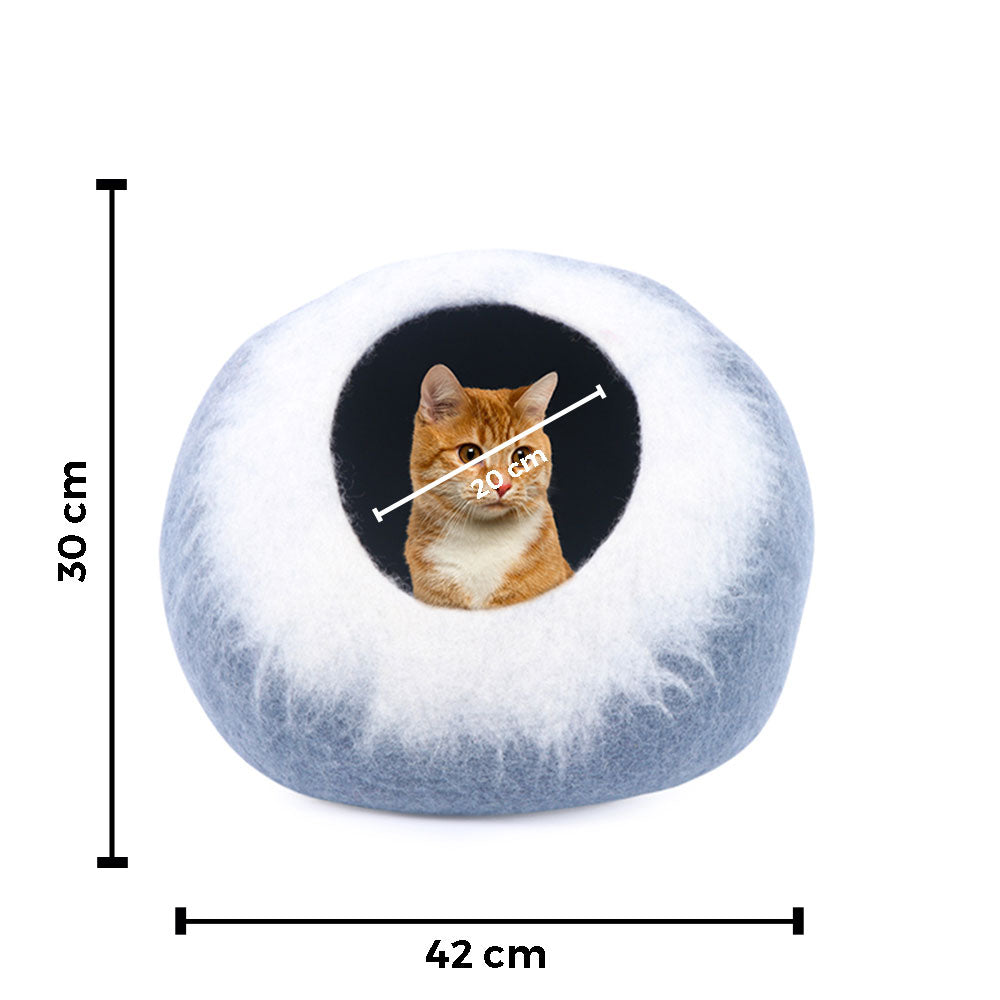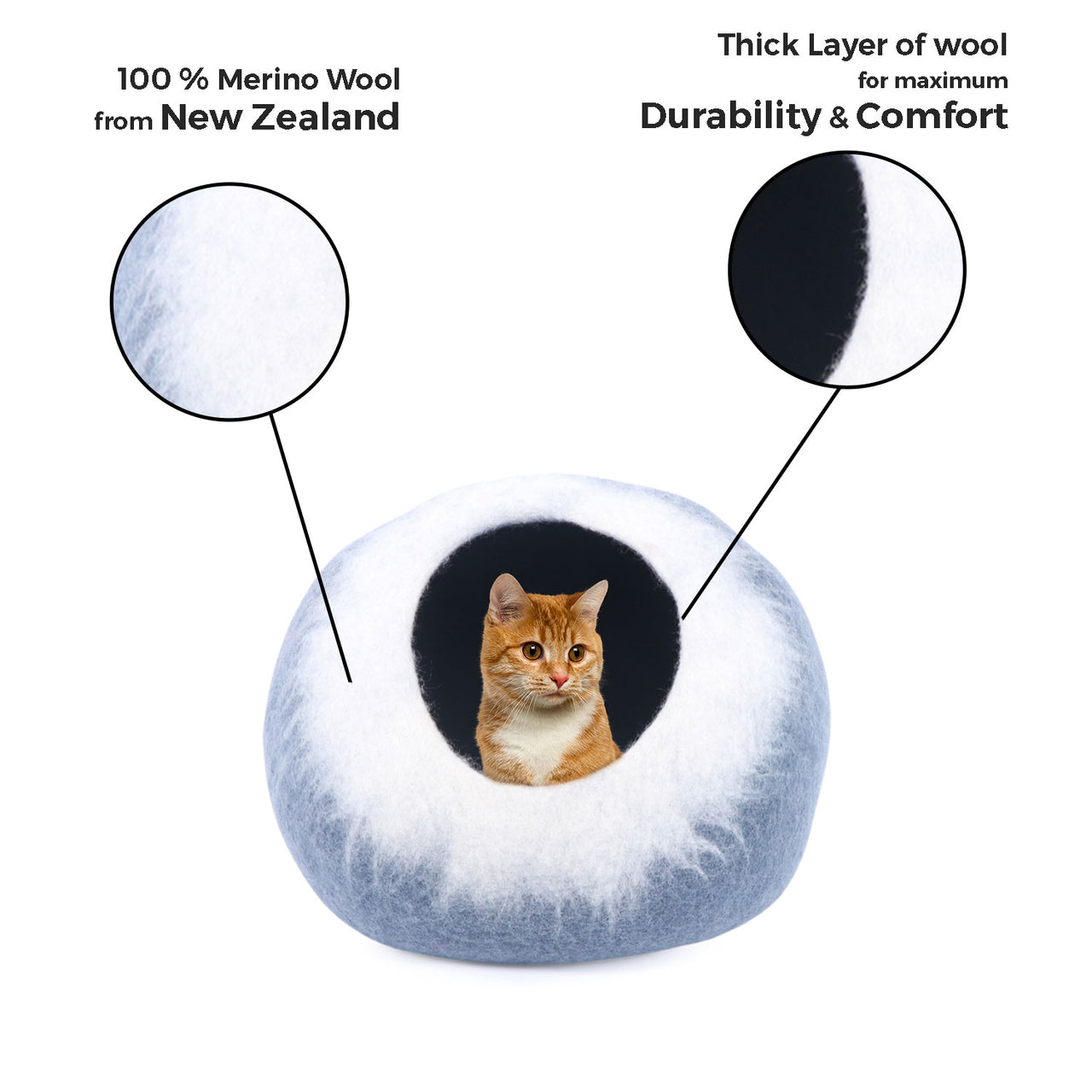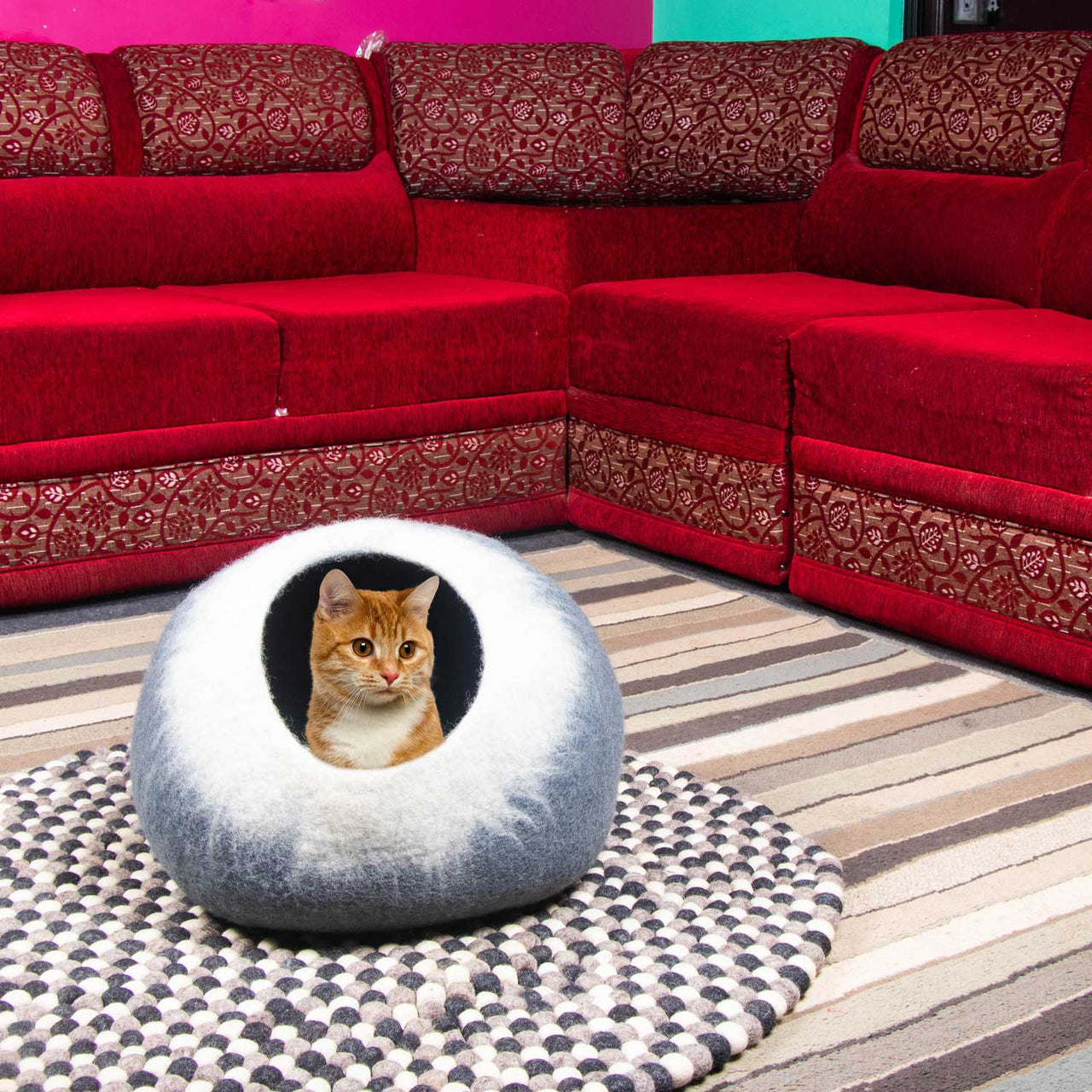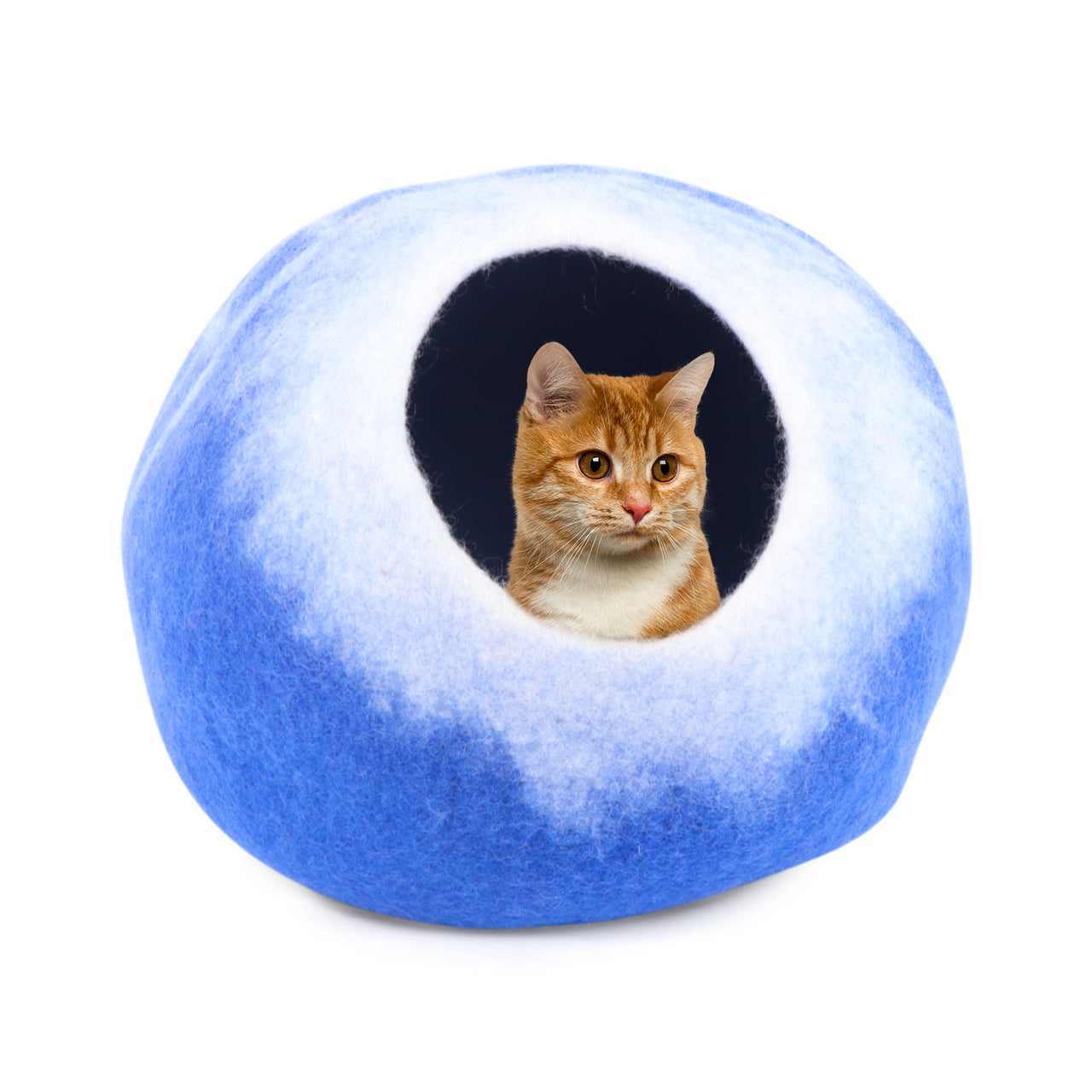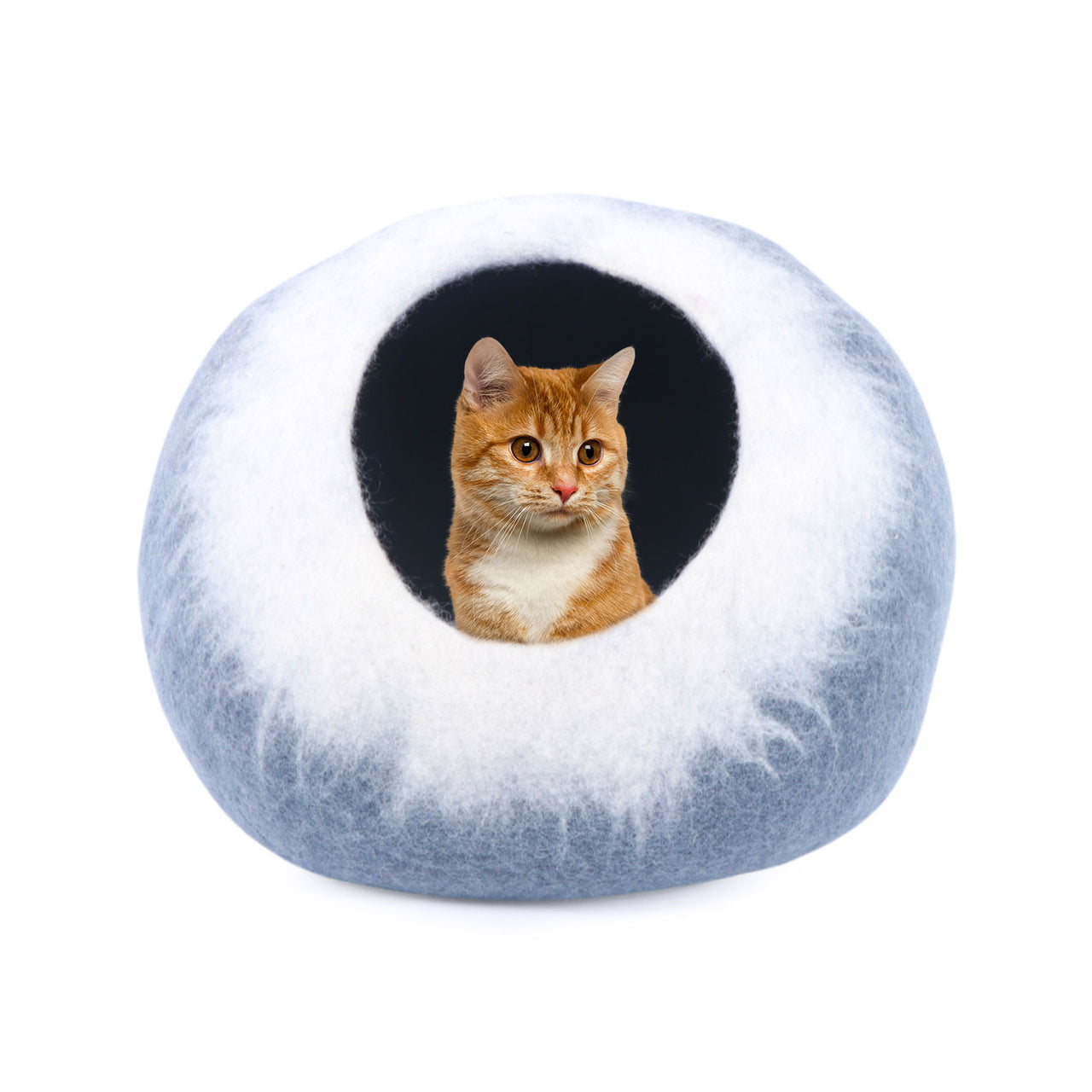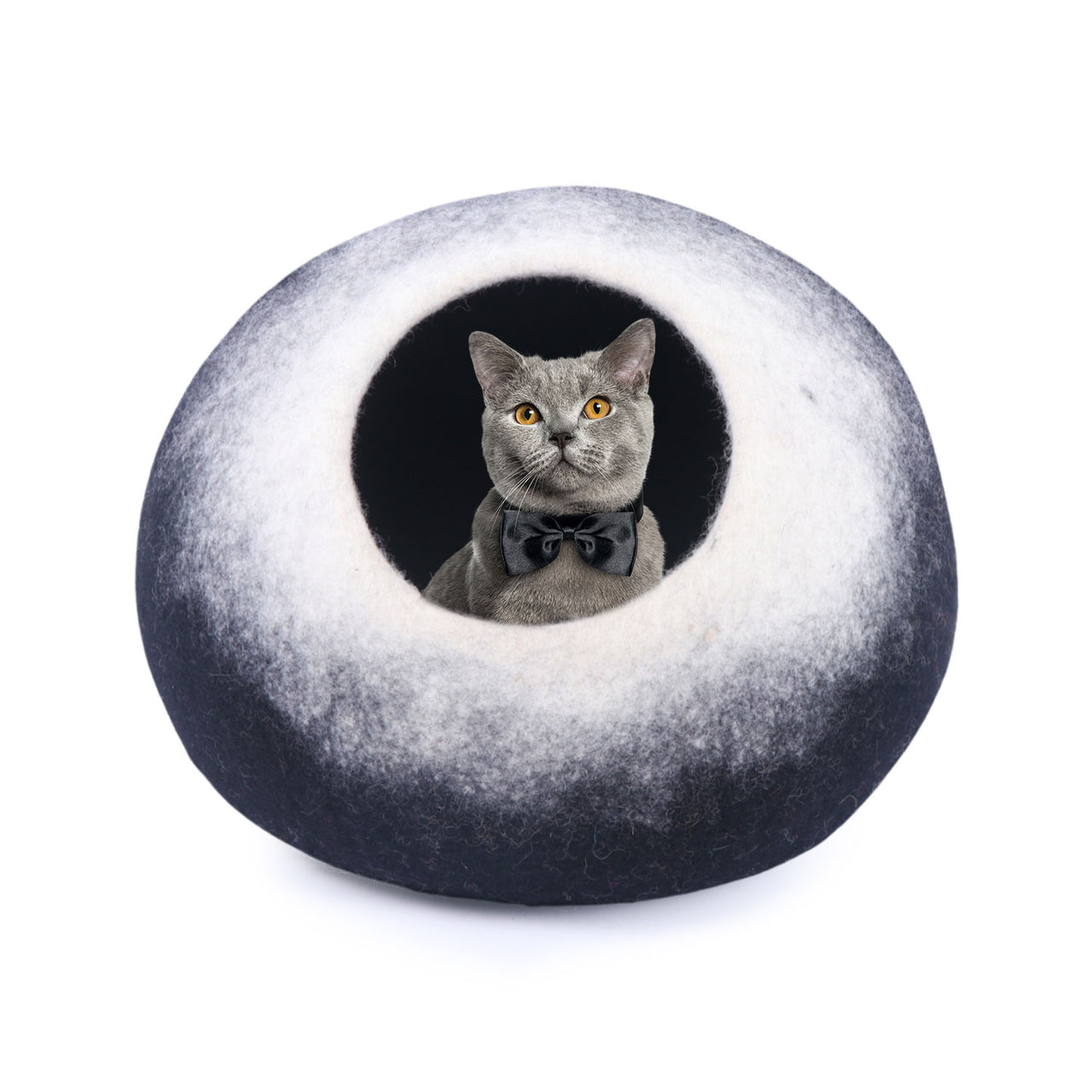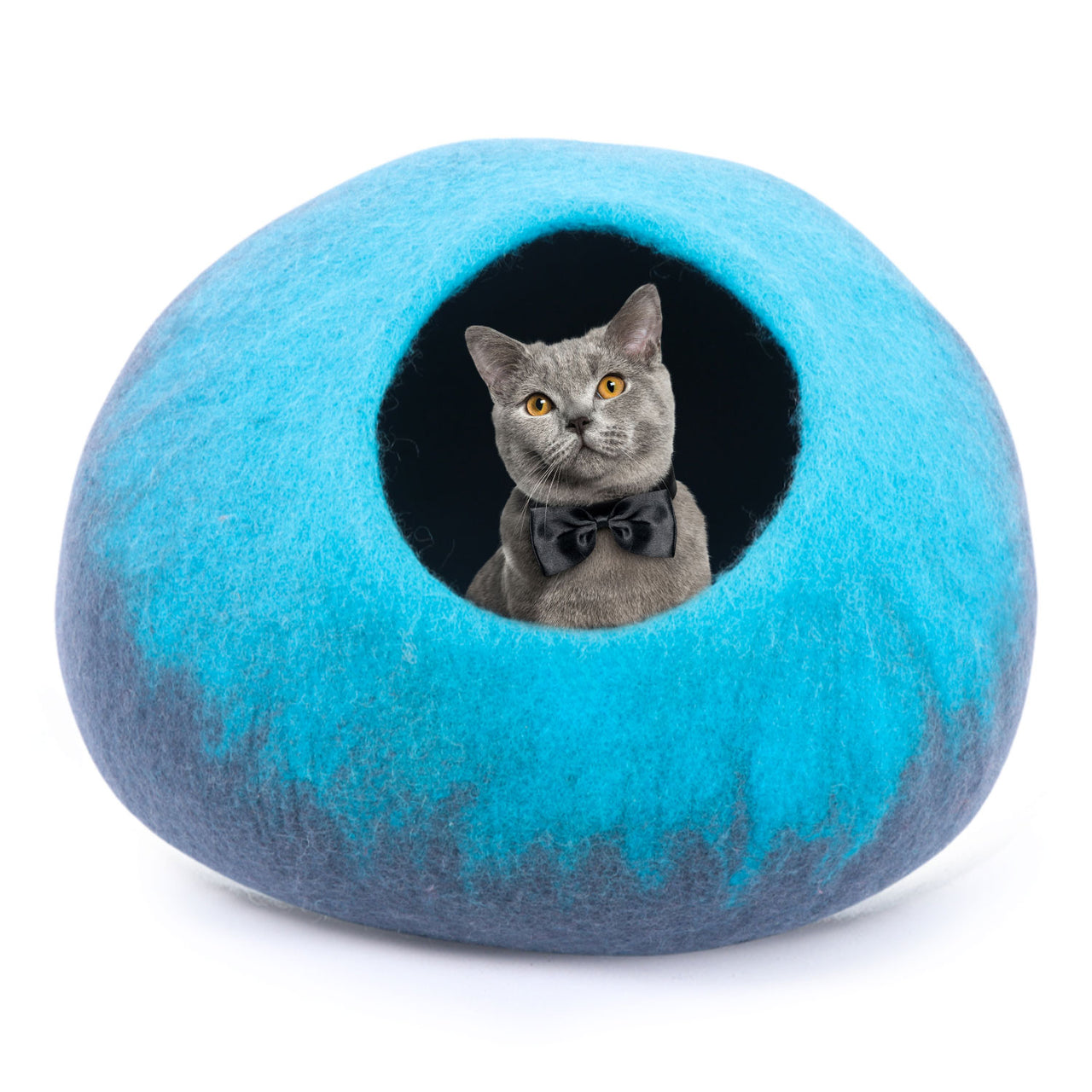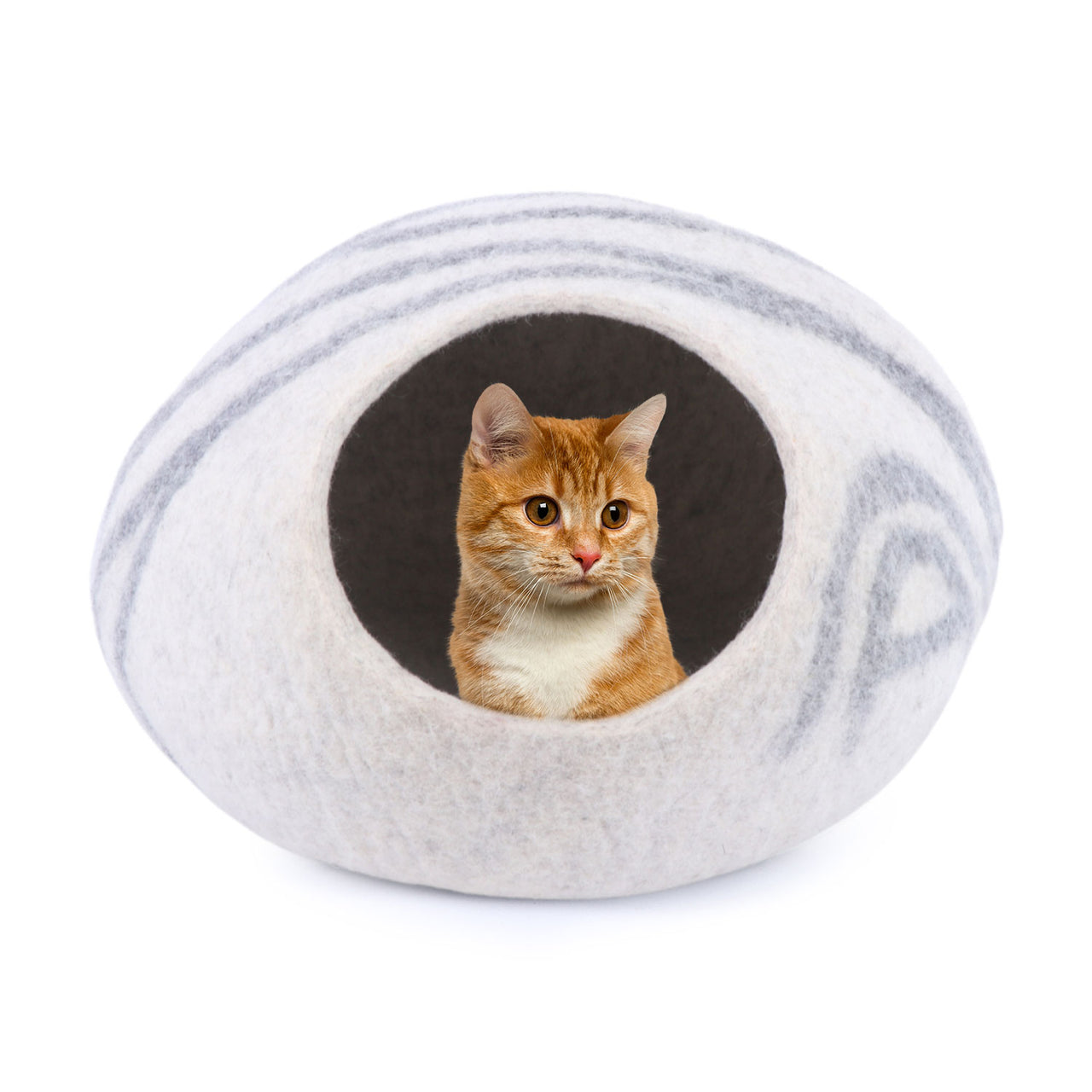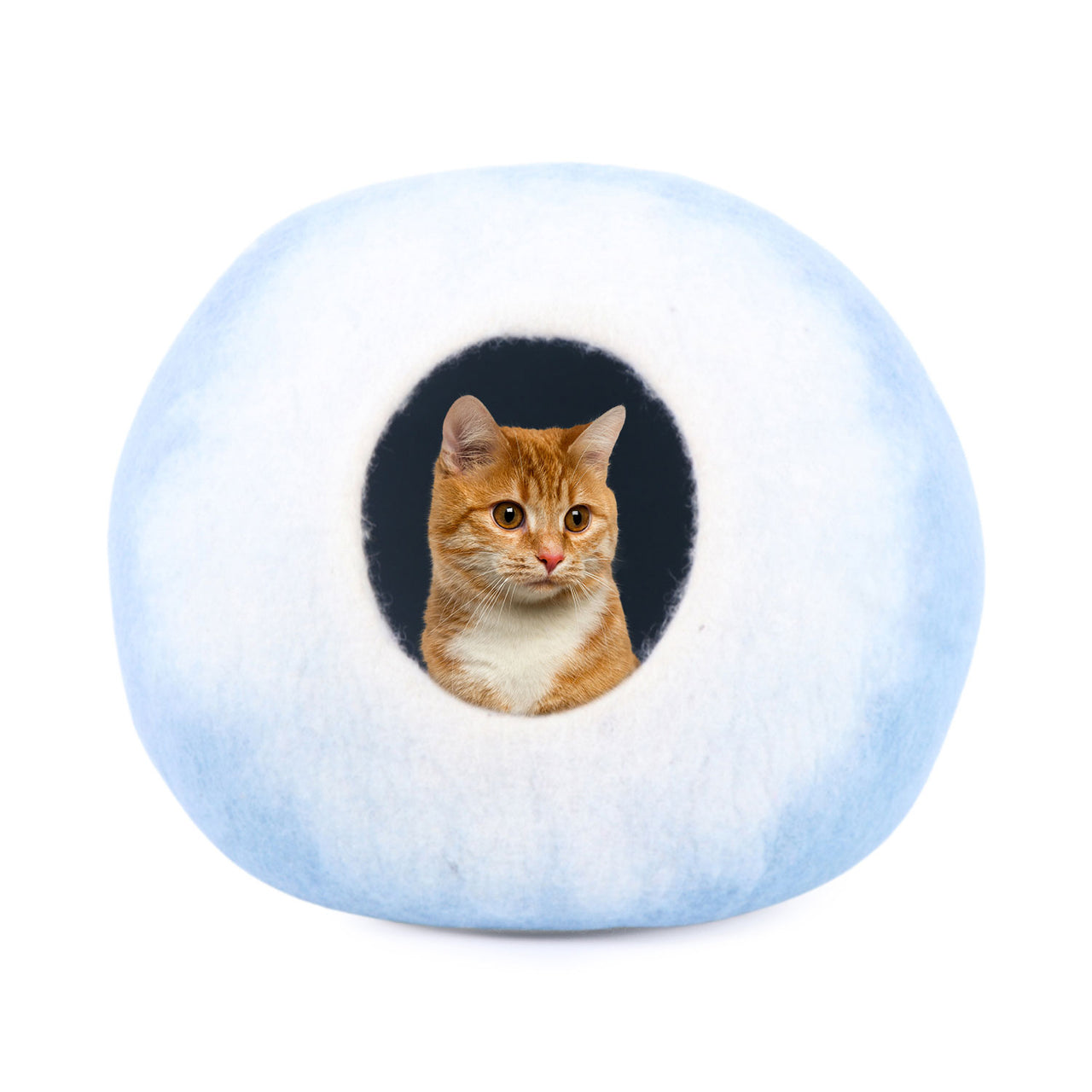 Description Care Instruction
---
Felt cat house is a secure space for your cats as they have a box loving behaviour. As cats are the smartest creatures, they like to observe unseen as well as avoids cold floor. Felt cat cave from pure nz wool provides a separate cosy and cute place for your cats to take naps and enjoy the daily playtime.
Benefits:
Unique designs: Our wool cat cave for sale is available in unique and attractive designs that fits everywhere with style, look and feel.
Easy to clean: Cleaning of the felted wool cat cave won't bother you as it can be hand cleaned with cool water. You can also use dry clean or spot clean.
Comfortable: It is a comfortable place for your cat where it can relax with the warmness and feeling of safety.
Eco-friendly: It is eco-friendly as it is non-toxic, non-allergic and azo free.
Reasonable price: Felt cat cave beds are handmade quality products with a reasonable price you won't regret buying.
Fulfilling your core benefits, our felt cat cave provides you with the warm, unique and a private relaxing place that your cat will obviously adore.
Care instructions:
 As our cat caves are made from highest quality wool, they are easy to clean as well as to take care of. Without any worries, you can simply clean the felt cat house at home yourself.
Follow these following steps to take care of the product:
Shake well to remove dust particles or debris from inside.
Spot clean with a damp cloth or hands using cool water.
Not advisable to leave in wet places (Use soapy water gently for quick fixes).
Use of vacuum is recommended.
Dry cleaning is also possible but better to use the gentle cycle.
Hand made with love
Hand crafted with love from Nepal
Worldwide free shipping
FREE & FAST global shipping* on all orders
24 Hour Support Available