Multi Color Felt Cat Cave/ Felt Cat House/ Cat cave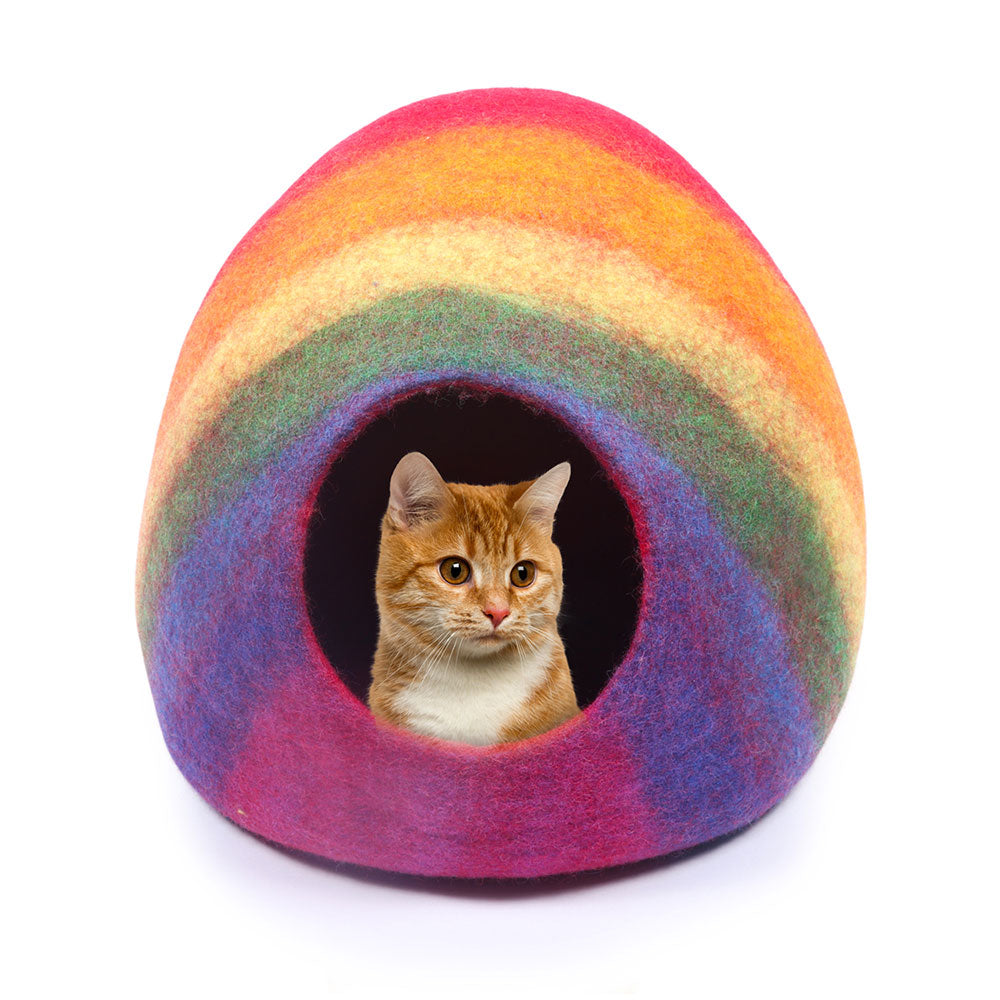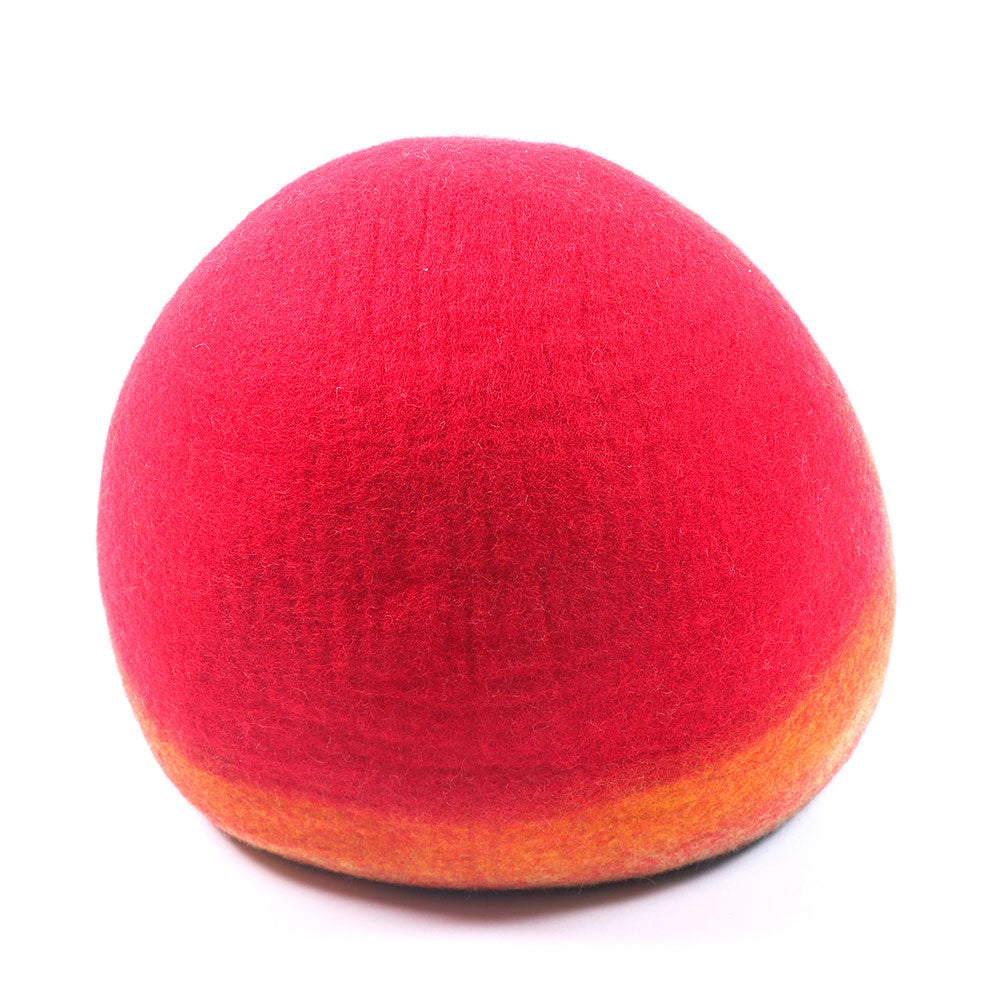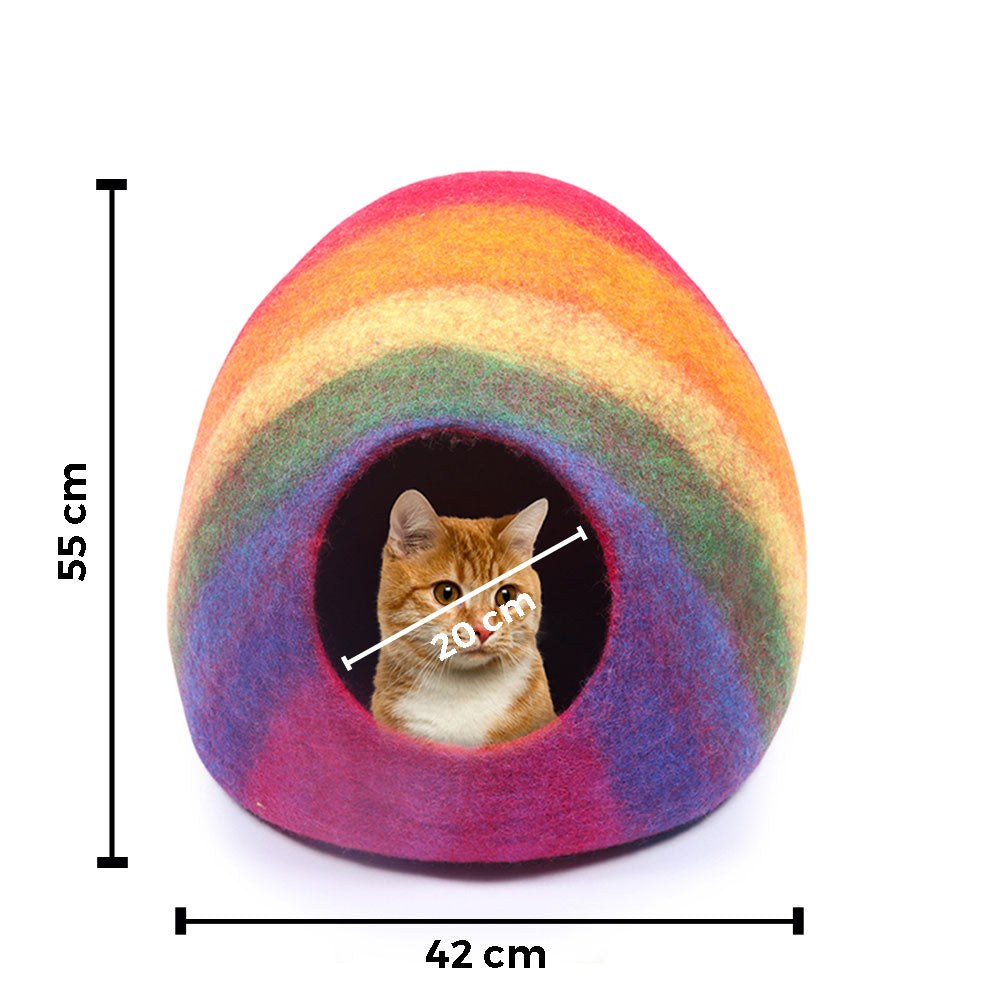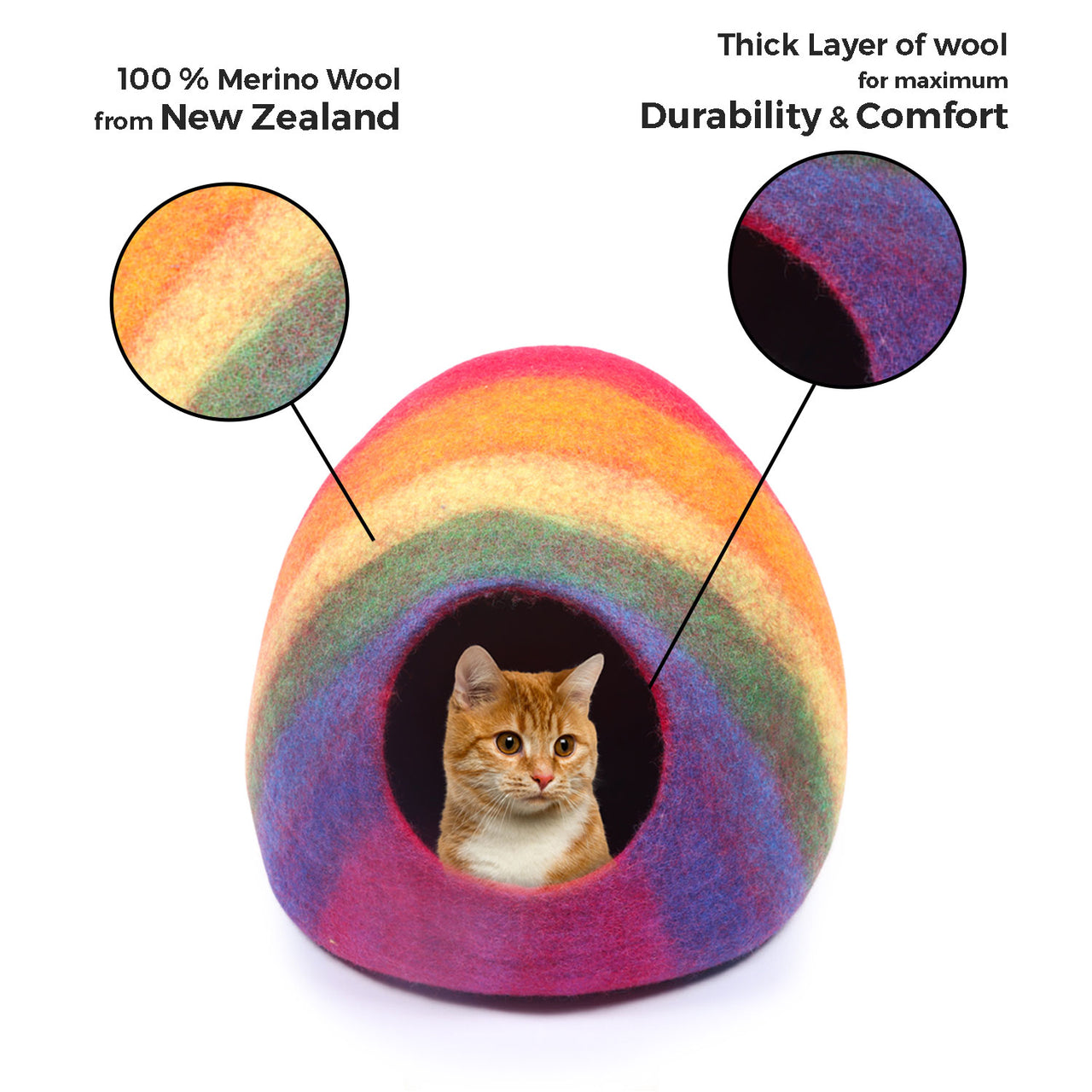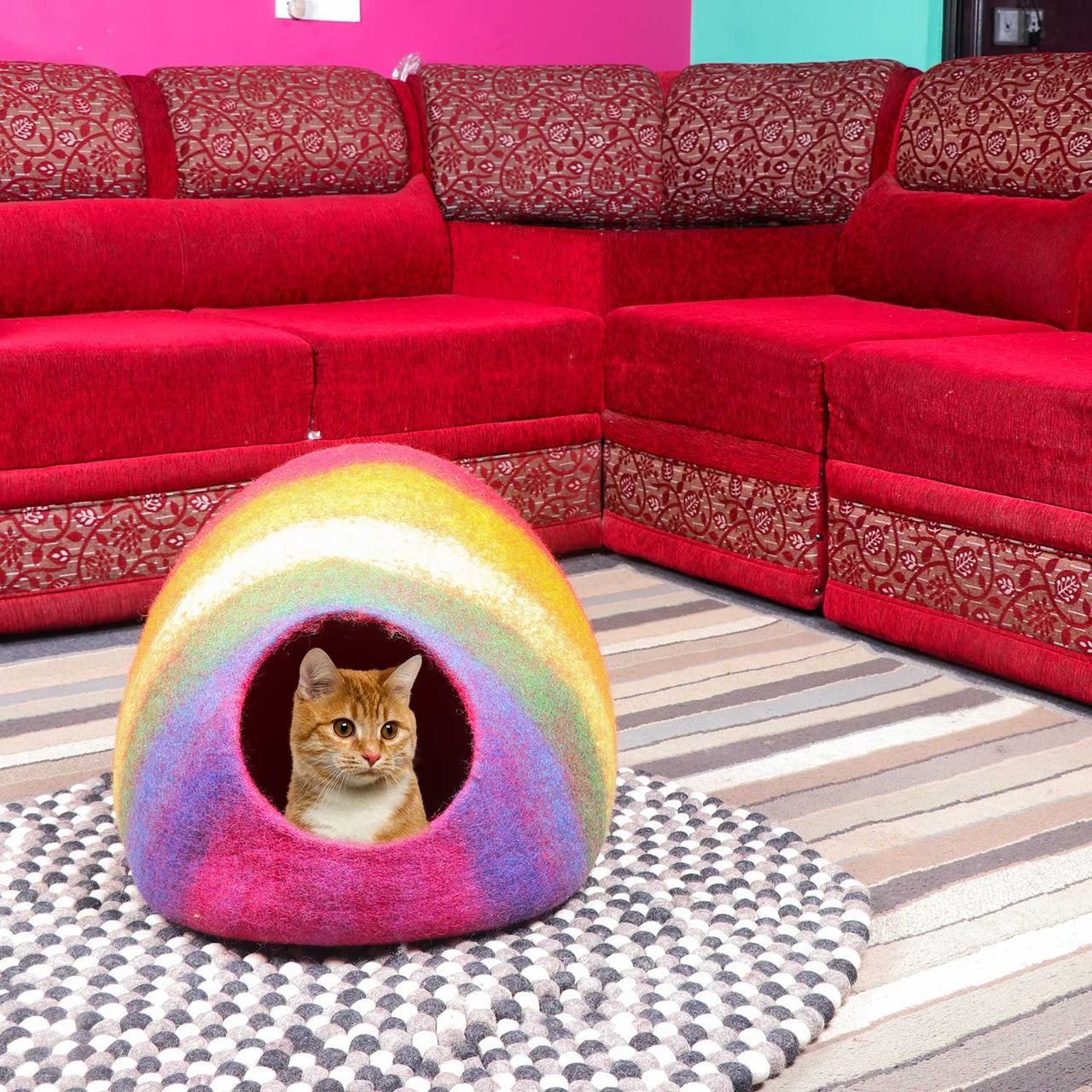 Description Care Instruction
Life isn't all rainbows but your cat house could be. Using multi colours, Felt and wool presents you a colourful rainbow-like felt cat house that definitely brings wow by everyone.
We all want to purchase such items that meet our needs. Accompanied by that, we desire to have one that is unique and possesses sophisticated look. Same goes for wool felt cat cave bed. Its numerous benefits followed by sophisticated look make it more alluring.
Benefits:
Simple, but effective: Handmade felt wool cat cave seems simple but is an effective product. From taking nap to enjoying daily playtime, your cat will feel secure, warm and comfortable inside felt cat house.
Reduces noise: Obviously we all get disturbed by the unwanted noises especially during the time of relaxation. Same thing happens with the cat. Along with having box loving behaviour, cats will adore semi-closed wool felt cat house for sure.
Releases heat: With superior thermal insulating property, felted cat house releases heat naturally. Due to this, cat can sleep in a warm atmosphere comfortably as they love to sleep a lot.
Simply cleaned: There is no reason to bother for the cleanliness of felt cat cave bed. Spot clean or clean using hand with cool water. Without any further effort your merino wool cat cave is cleaned.
No messiness: You love cat but hate the messiness caused by their fur? Don't worry! Simply gift your cat a beautiful and snuggly indoor cat house. They will love it and will spend most of the time there reducing messiness.
Resistance to wear and tear is one of the special benefits of felted cat house in comparison to other. Felt cat house is thick, durable as well as water repellent. Along with all the benefits, rainbow-like colour makes the wool felt cat cave bed more appealing. Show your love to your dearest cat with multi-coloured felt cat house that can also be used as padded mat from Felt and wool.
Care instructions:
 As our cat caves are made from highest quality wool, they are easy to clean as well as to take care of. Without any worries, you can simply clean the felt cat house at home yourself.
Follow these following steps to take care of the product:
Shake well to remove dust particles or debris from inside.
Spot clean with a damp cloth or hands using cool water.
Not advisable to leave in wet places (Use soapy water gently for quick fixes).
Use of vacuum is recommended.
Dry cleaning is also possible but better to use the gentle cycle.
Hand made with love
Hand crafted with love from Nepal
Worldwide free shipping
FREE & FAST global shipping* on all orders
24 Hour Support Available