Multi coloured round felt ball rugs
Color
Size
60 cm
90 cm
100 cm
120 cm
150 cm
200 cm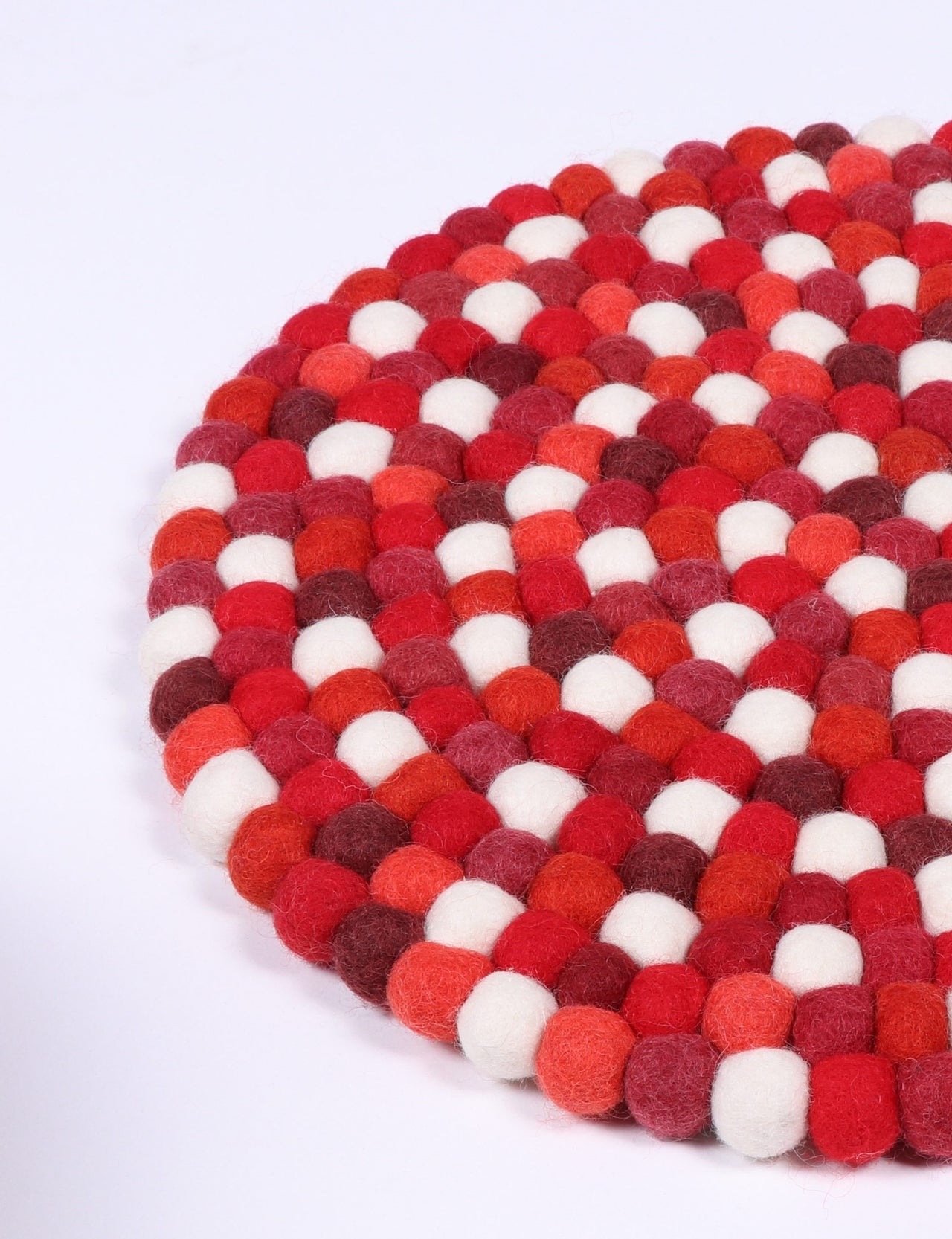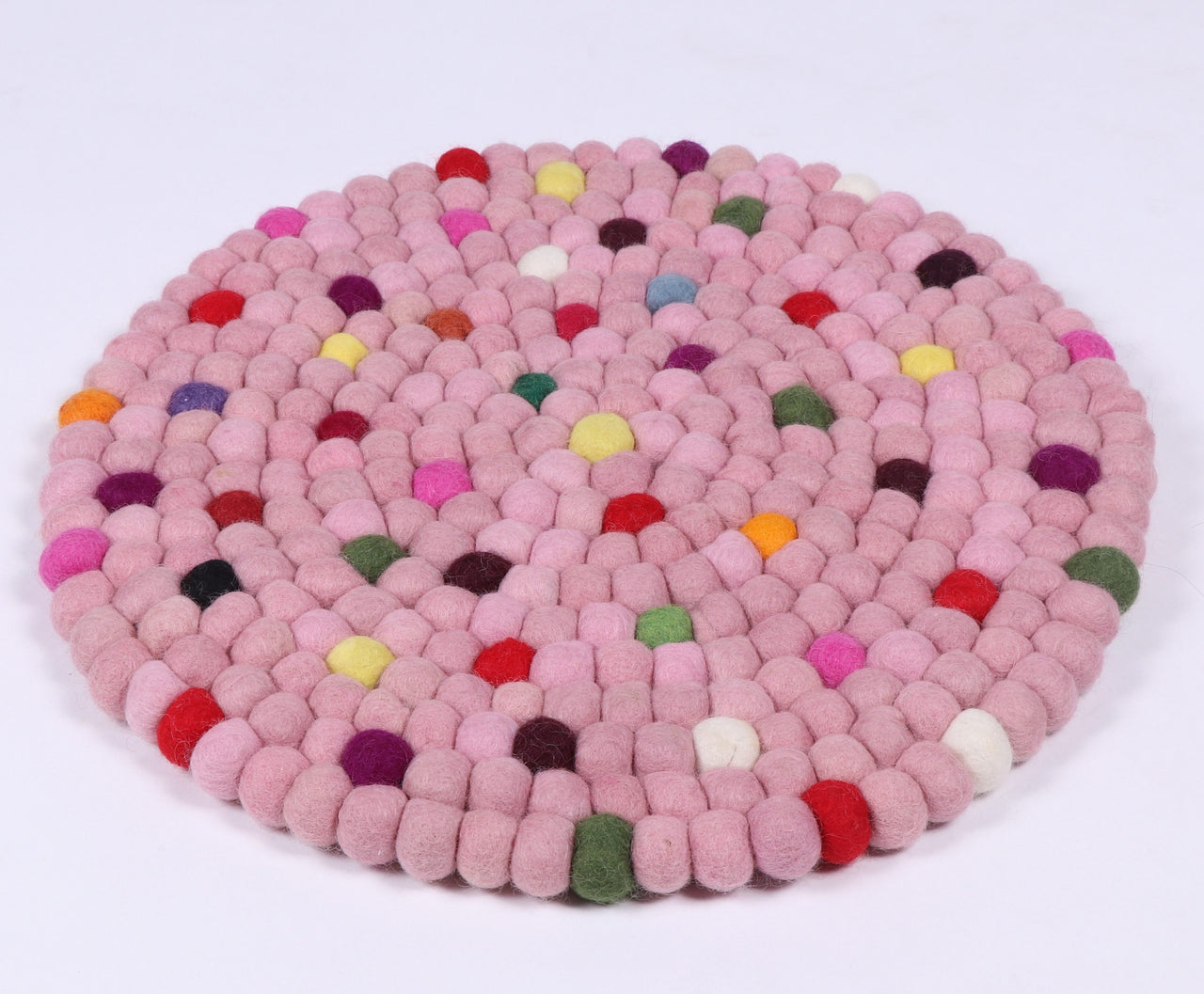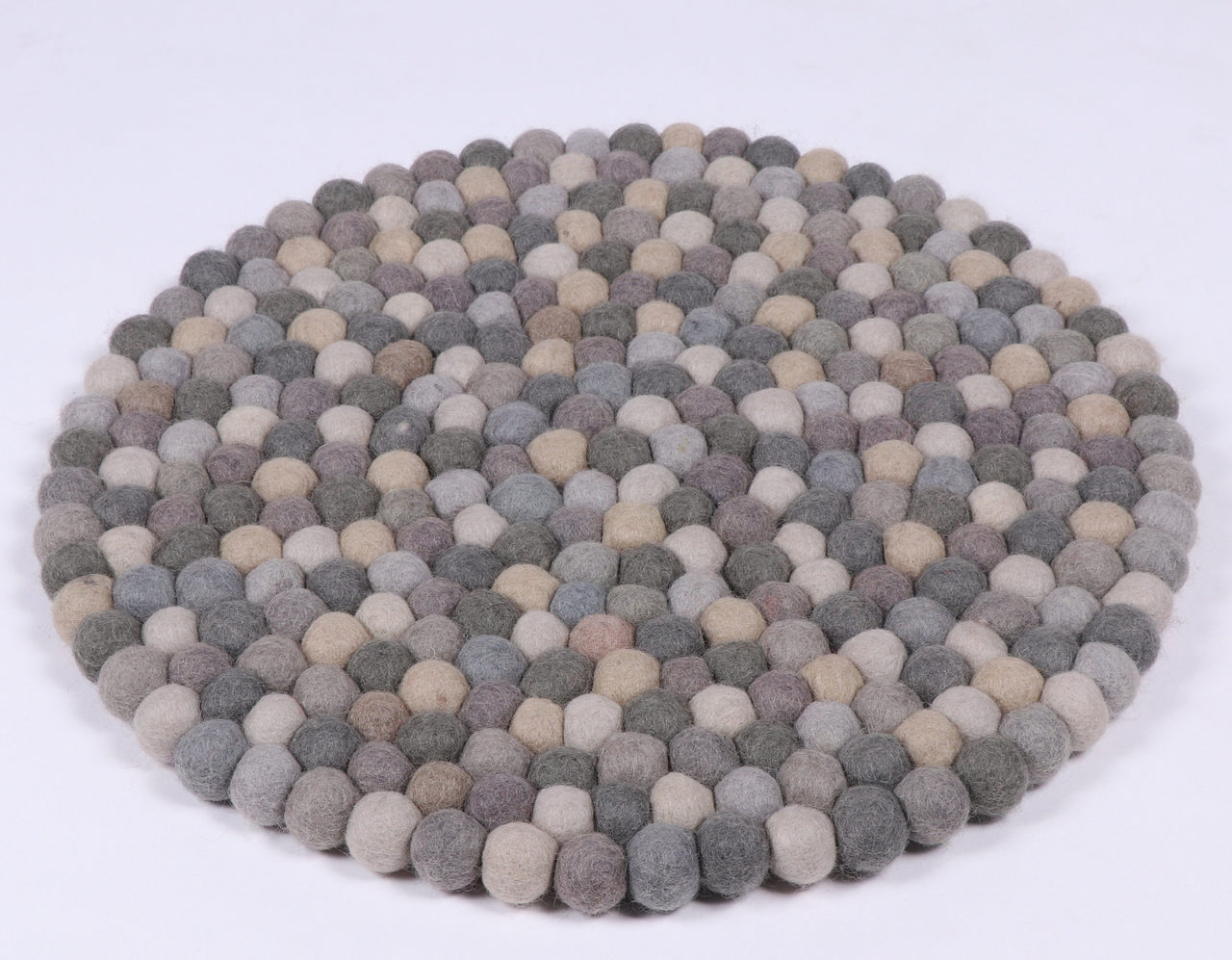 Description
Care Instruction
Size
Items that are wool felted itself seem uniquely attractive. In the same way, wool felt ball rug gives extra design and texture; along with the fulfilment of core needs.
Be the sunshine of your loved ones offering them a snuggling floor cover. From a hardwood floor to a soft as well as astonishing one, felt wool ball rug won't disappoint you.
Benefits:
A lifelong product
Variable designs
Made with pure merino wool
Eco-friendly in nature
Easy to clean
Pet's best friend
Generates heat naturally
Wool felt ball rug is a safe and healthy choice from social, environmental as well as economical point of view. Considering your prime needs, give an elegant look to your home or working place with felt wool ball rug.
Care instruction for felt ball rugs:
Above all, hand washing is the best way of cleaning wool felted products including ball rugs. So, it's better to hand wash it
The ball rug can be washed in a gentle cycle and then sundried. You can dry clean it as well.
Spot cleaning of the rug can also be a great choice of cleaning as it requires less effort.
You can use soapy water to give a quick fix to the felted balls that are stitched to form the rug.
Keep in mind that you don't soak the balls or rub them aggressively. If you do so, your rug can get damaged or its quality may degrade.
One can simply remove the dust and dirt from the ball rug using a vacuum cleaner.
In addition, felt ball rug can be regularly cleaned. But, do not place the ball rug in a wet area.
Worldwide free shipping
FREE & FAST global shipping* on all orders
Hand made with love
Hand crafted with love from Nepal
24 Hour Support Available