Natural Colour Felt Ball Trivet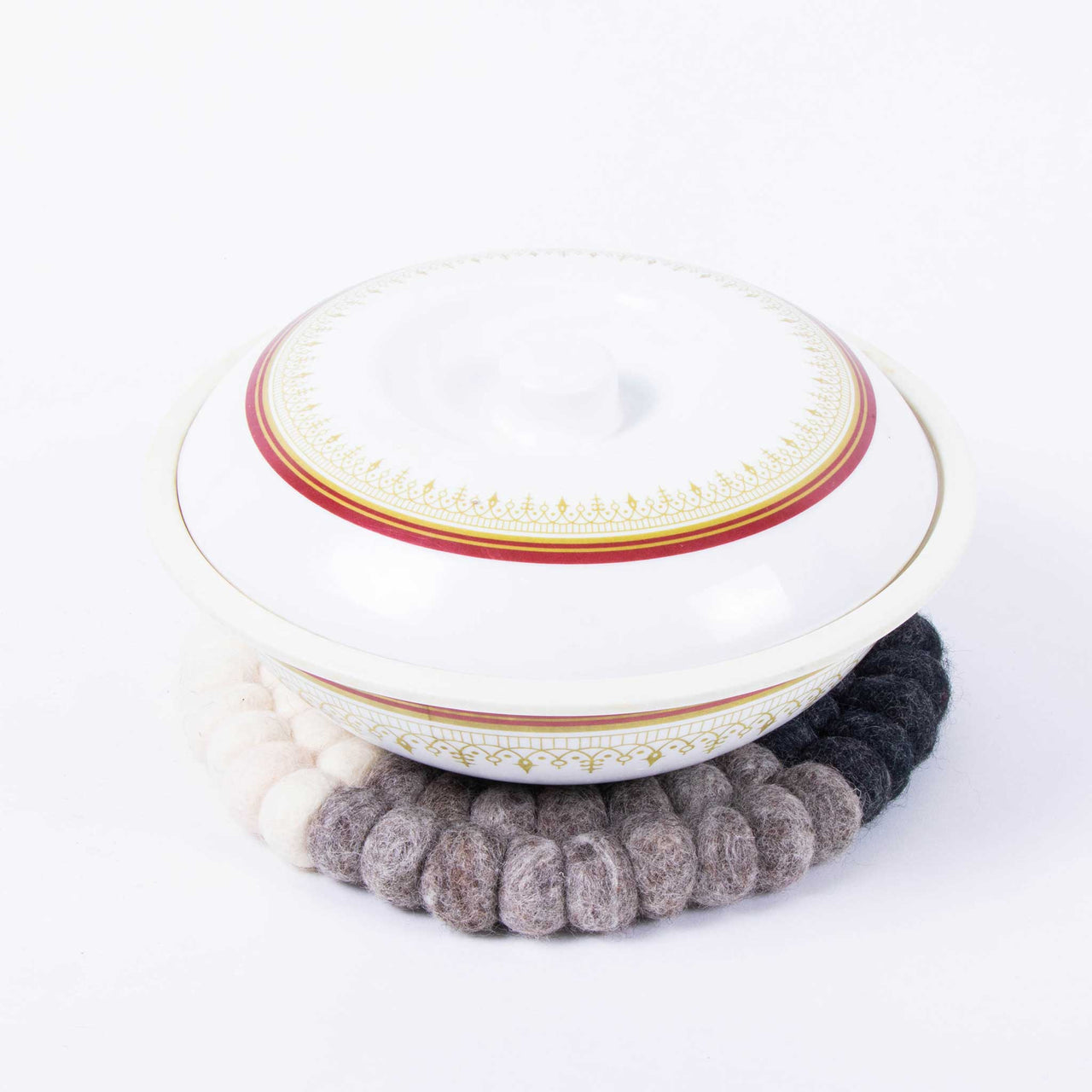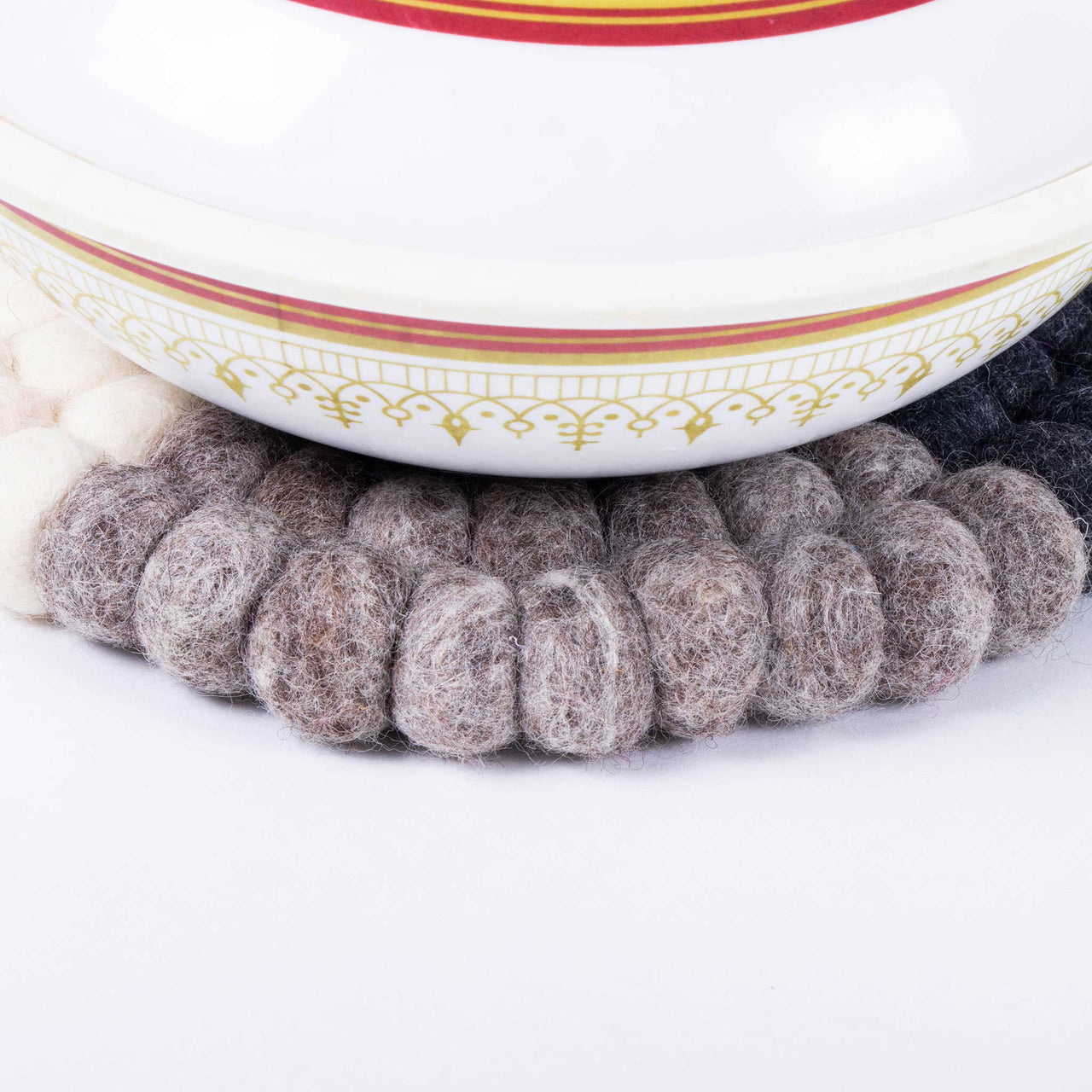 Description Care Instruction
Are you willing to purchase a trivet that protects your table as well as decorates it? Felt and wool is here with a felt wool trivet that will exactly meet your needs.
 Three different coloured balls namely white, charcoal and natural brown gives a proper pattern to the trivet. Use of 2 cm felt balls provide an adequate softness to the wool felt trivet making it a perfect base for your hot dishes.
 Benefits:
Harmless: Felt balls used in the wool felt trivet makes it anti-microbial. Due to that, you don't have to get infected from the harmful organisms or bacteria that may cause sickness or poor health.
Unique designs: Appropriate colour combination that gives a unique pattern makes felt trivet set alluring. Hot dishes pad is an ideal for kitchen or dining rooms with its unique designs.
Durable: Actually, felt trivet pad is a durable product. Other than the fact, it can be used on both sides which helps making it last long. Proper thickness and handmade nature helps making felt ball trivet durable.
Maintains warmth: Nothing can beat felt trivet as it keeps food warmer for a long time. Unlike other, felt trivet has the heat releasing capacity that releases heat and keeps the dishes warmer.
Proper protection: Hot dishes trivet grants proper protection to your table or desk. Scratches, stains or water rings, felt trivet set helps your table to fight with all of them smoothly in a decorative way.
Hand stitched with love providing proper durability offers an appropriate look to the felt trivet. Easy to clean and easy to lift nature of wool felt trivet is a benefit itself. Keeping in mind the satisfaction of the customers, Felt and wool presents hot dishes trivet that offers you a maximum benefit.
Here is the list that helps you, providing proper care instruction for the felt ball trivet:
Hand wash or dry clean is recommended during the cleaning process of felt trivet.
Do not wash on the machine or natural oils as the wools will be removed.
As colours of felt balls used in the felt ball trivet are of azo free dyes, it can be fade with strong sunlight.
Do not soak and rub balls of the trivet aggressively. It reduces the durability of the trivet making it look vulnerable.
In order to remove dirt from the felt ball trivet, let it dry and gently brush it off. You can simply dab the felt balls until the stain is removed.
Do not leave it in the wet areas. Together with that, wipe off the liquid as soon as possible if it gets spilled over wool felt trivet.
Hand made with love
Hand crafted with love from Nepal
Worldwide free shipping
FREE & FAST global shipping* on all orders
24 Hour Support Available