Panda Faced Felt Cat House/Felt Cat Cave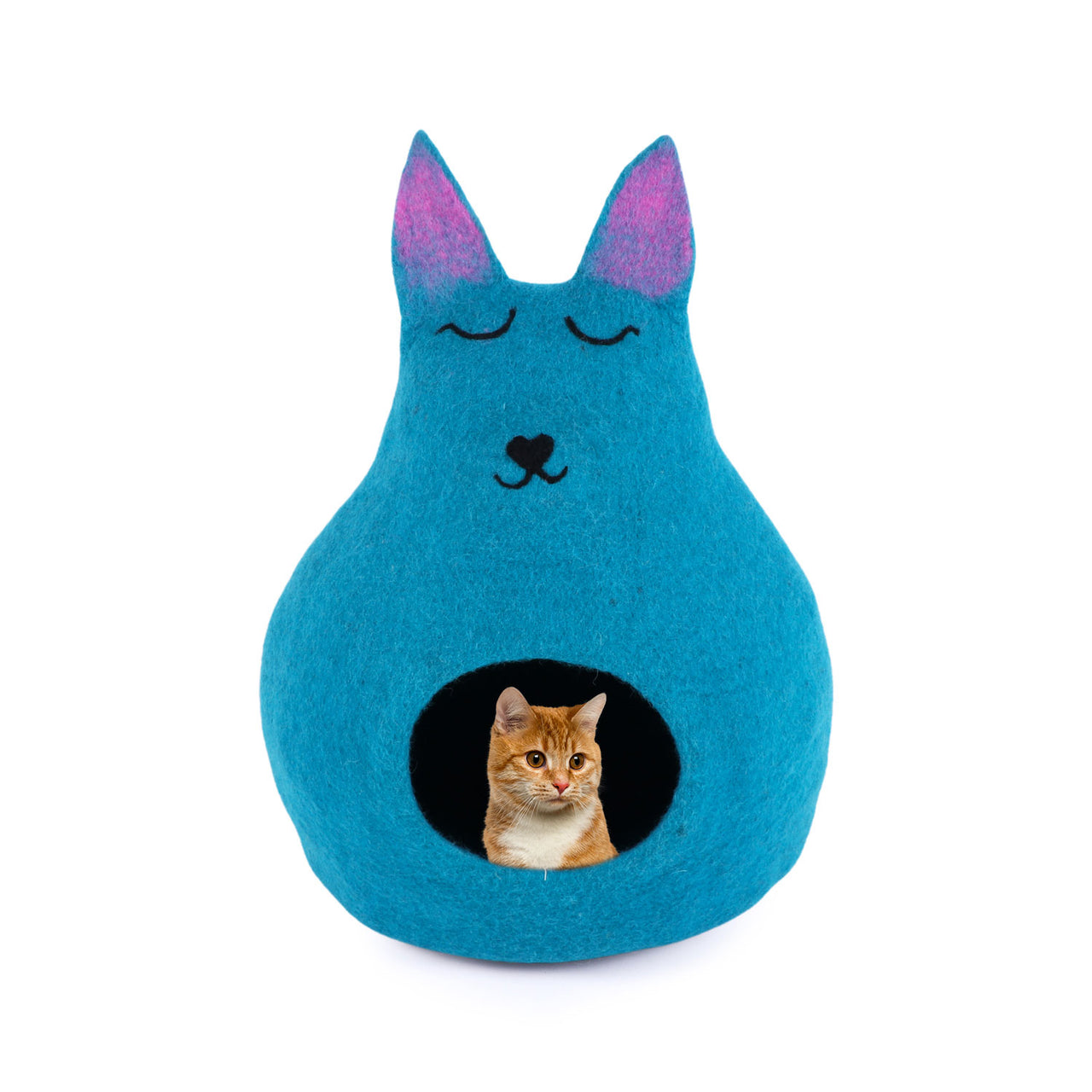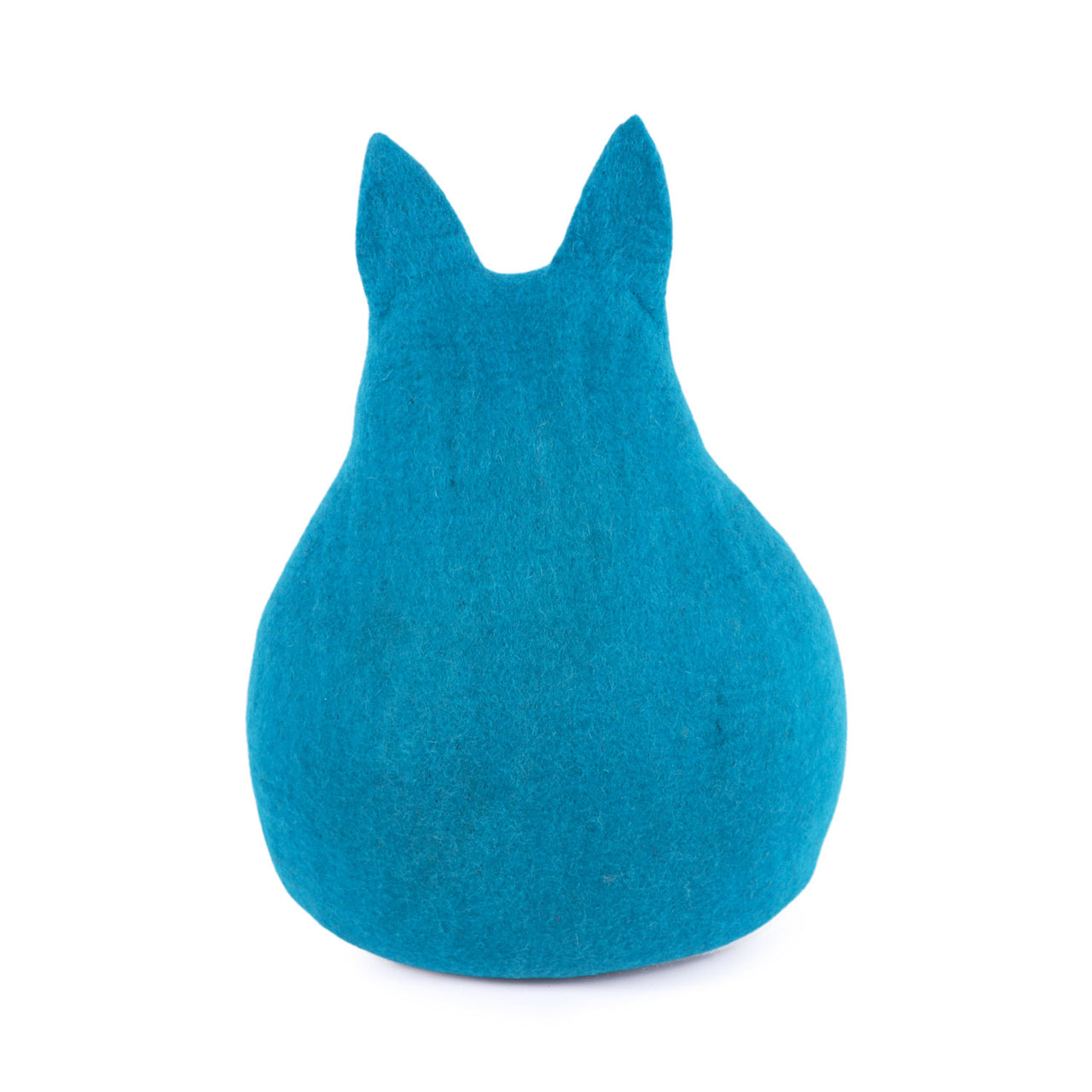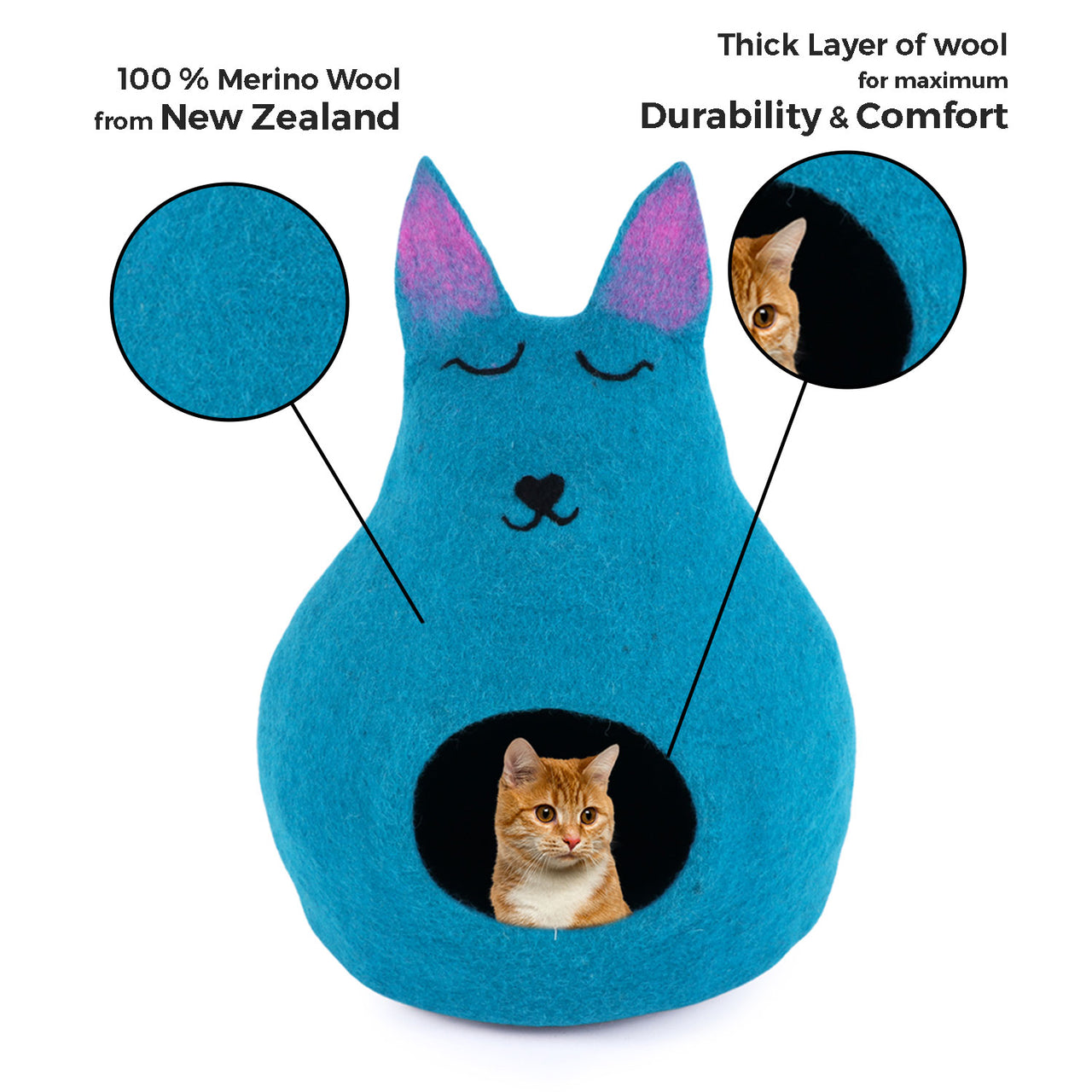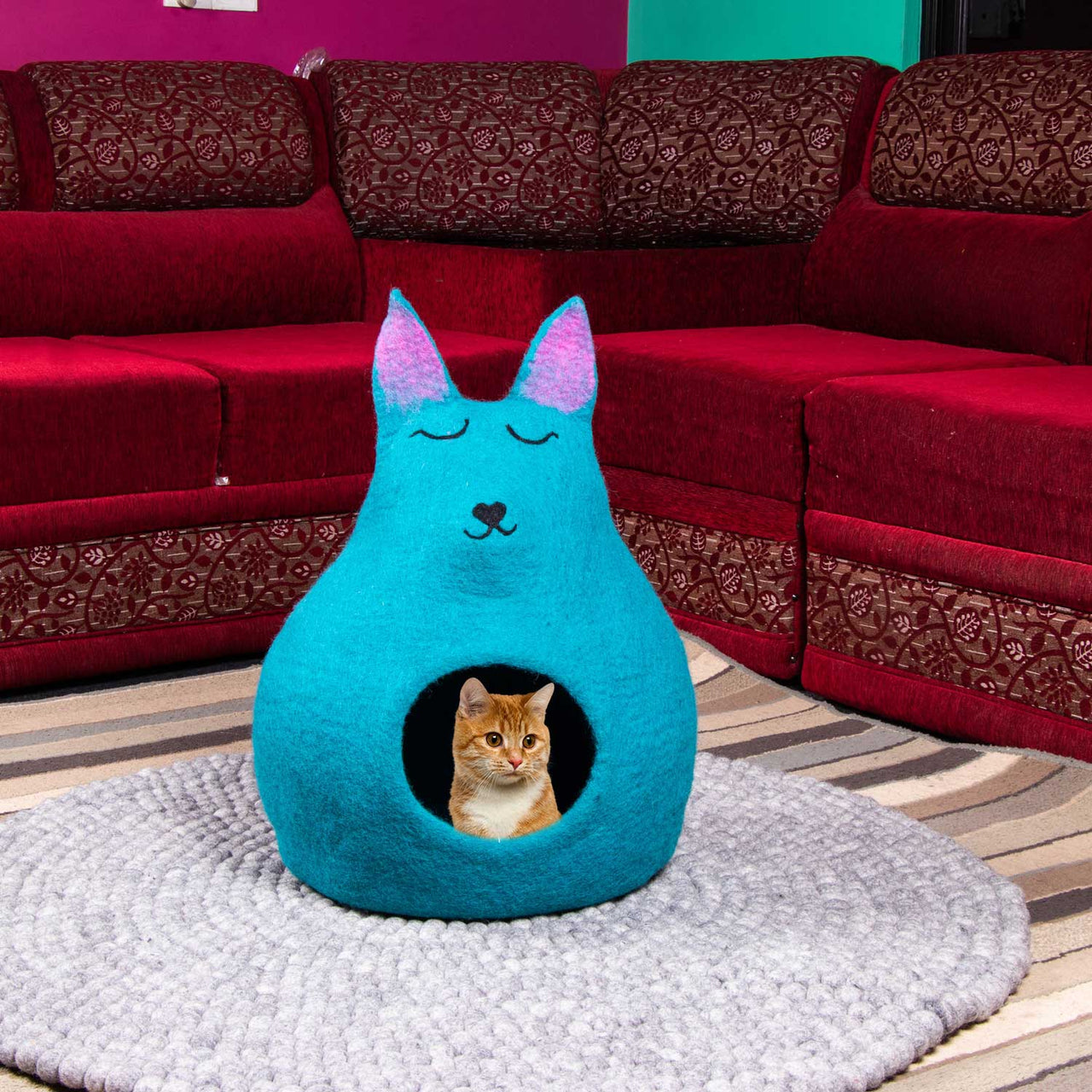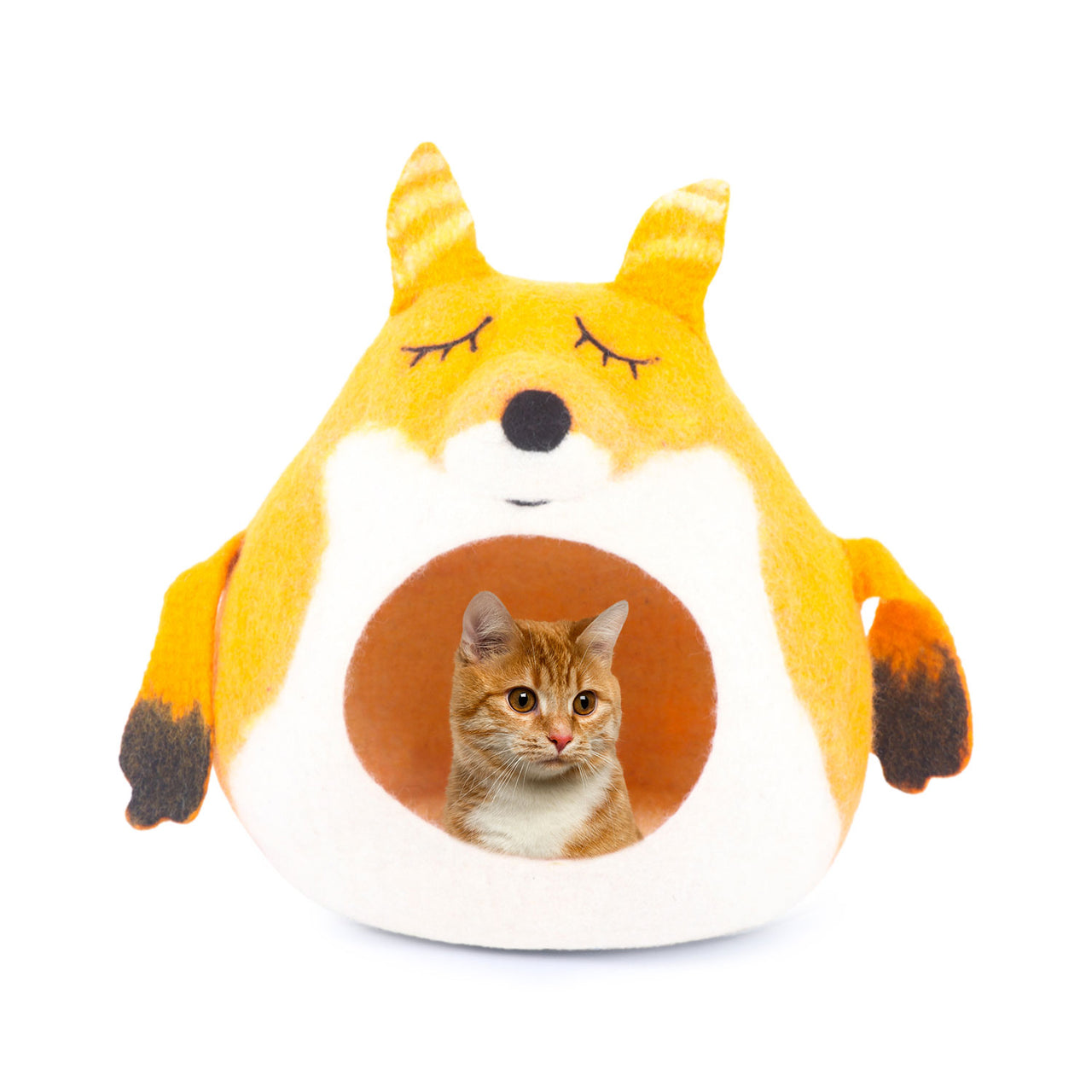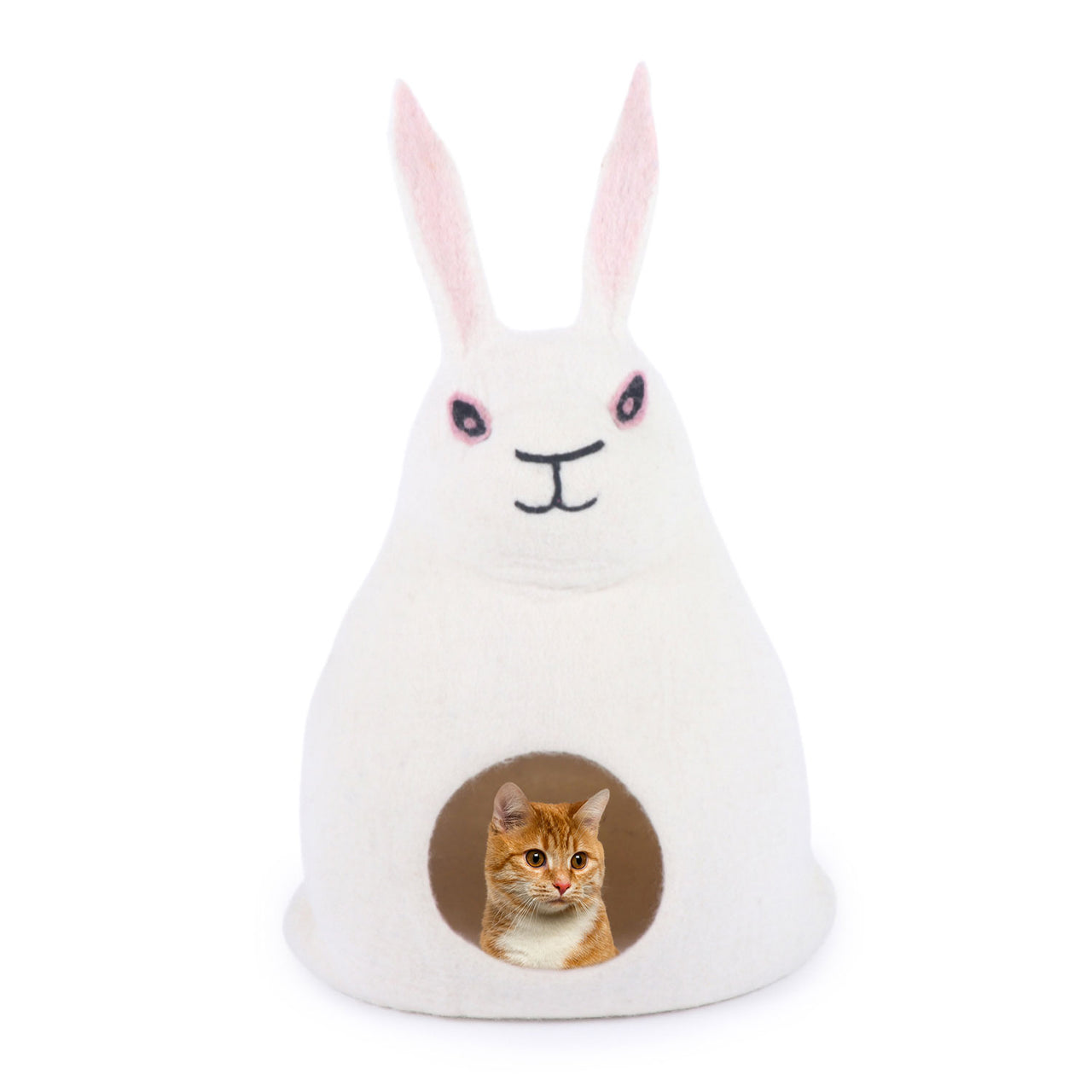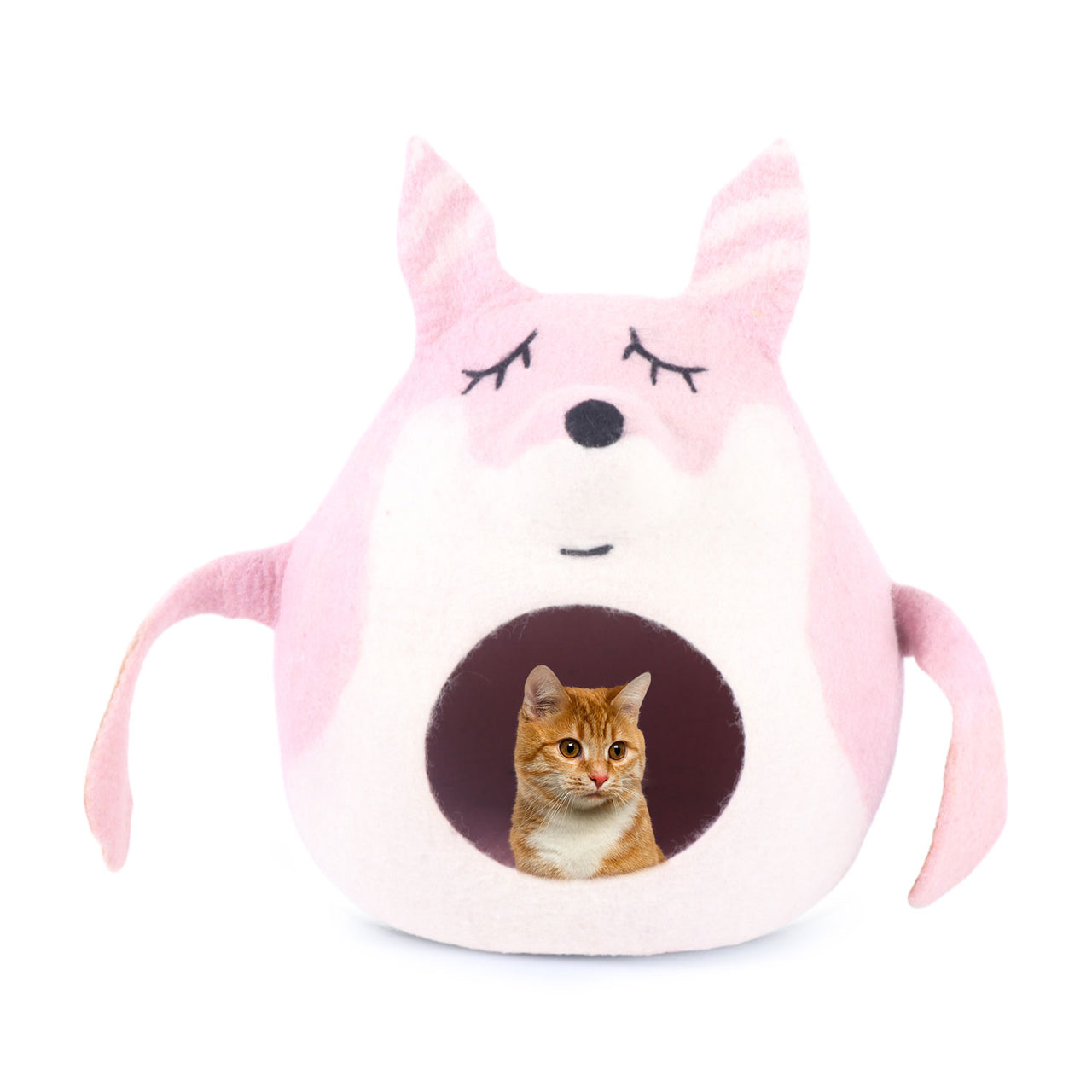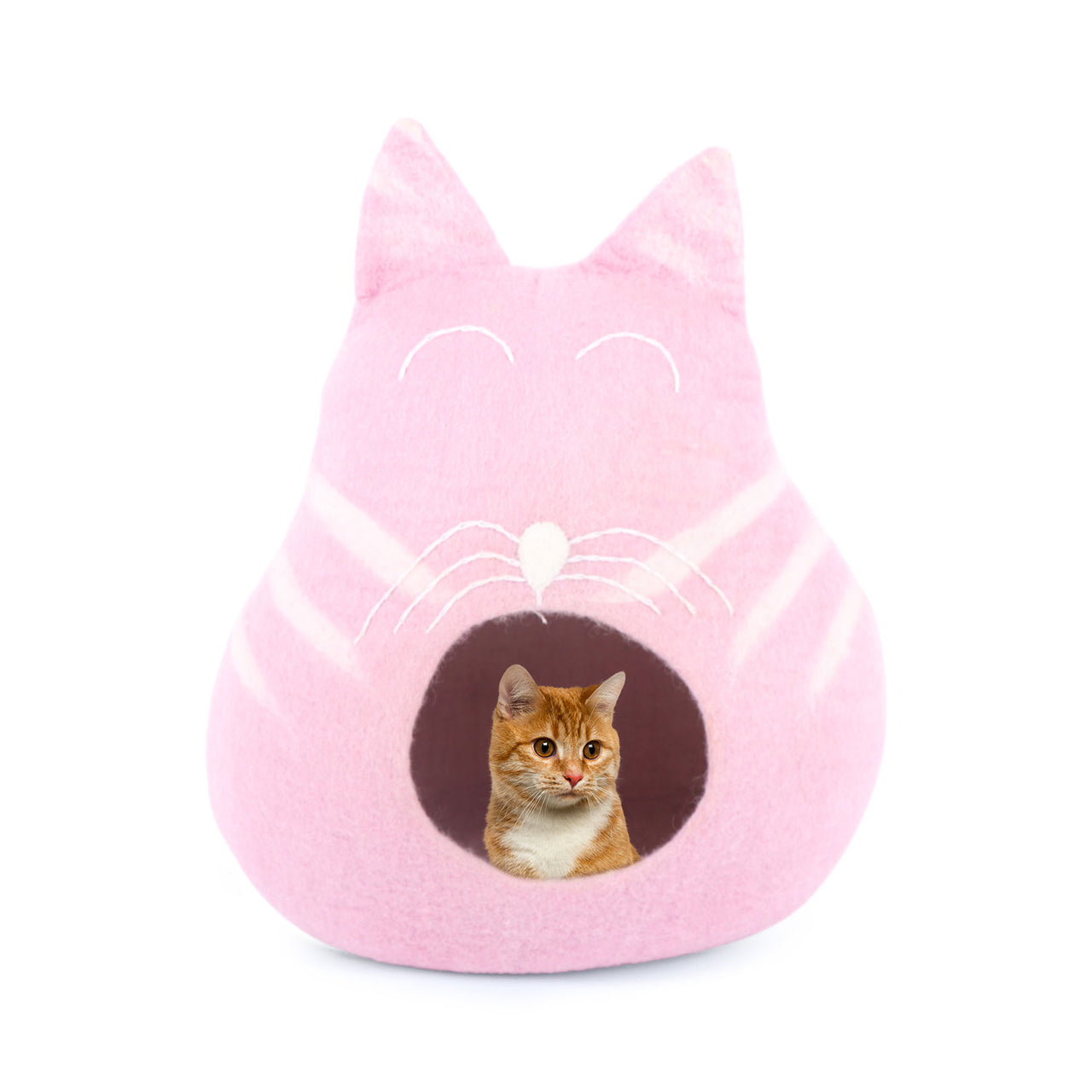 Description Care Instruction
Sweet colour, sweet love!! Presenting you the simply designed wool felt cat house that is as sweet as the love between you and your cat. Panda faced cat house with sweet blue and pink colour makes the cat house look more adorable. Needling done on the face forming eyes, nose and mouth adds extra touch to the felted wool cat cave bed.
Features:                               
Attractive
Handcrafted
No chemicals
Cuddly
Cost effective
Benefits:
Wool felted cat house is a most attractive product. Along with that, uniquely designed nature makes the felted wool cat cave the most attractive one. Panda faced cat house with sweetness of pink and blue makes it as appealing as your lovely cat.
Felt cat house from Felt and wool is handcrafted by local Nepali artisans especially women. Using own skill, the cat house is given a pretty and unique design that everyone adores.
As it is handmade, only soap and water is used in the manufacturing procedures. No chemical is used in the felted cat house that makes it safe for both the owner and the cat. With that, it is eco-friendly and carries health benefits.
As a result of being soft, wool felt cat cave is endearing and pleasant to cuddle. Cats love the smell of wool so it can be a great toy and a bed as well. They can spend their playing time or can relax and take a nap inside wool cat cave without any disturbance and creating messiness.
One doesn't have to regret for the purchase of felt cat house. Along with providing a safe place for the cat, you also add extra decor to the home or working place with the help of felt cat cave bed.
Cat house that is semi-closed represents the box like structure that is loved by the cat. In addition to that, panda faced cat house represents your sweet and caring nature for your cat as it is sweet itself. It is simply cleaned as well as is light weighted. Properly thickened nature makes it more economical and makes you feel glad after purchasing.
Care instructions:
 As our cat caves are made from highest quality wool, they are easy to clean as well as to take care of. Without any worries, you can simply clean the felt cat house at home yourself.
Follow these following steps to take care of the product:
Shake well to remove dust particles or debris from inside.
Spot clean with a damp cloth or hands using cool water.
Not advisable to leave in wet places (Use soapy water gently for quick fixes).
Use of vacuum is recommended.
Dry cleaning is also possible but better to use the gentle cycle.
Hand made with love
Hand crafted with love from Nepal
Worldwide free shipping
FREE & FAST global shipping* on all orders
24 Hour Support Available