Peach Pink Color Felt Ball Trivet
Select Package
4 piece
8 piece
Felt Ball size
1 cm
2 cm
2.5 cm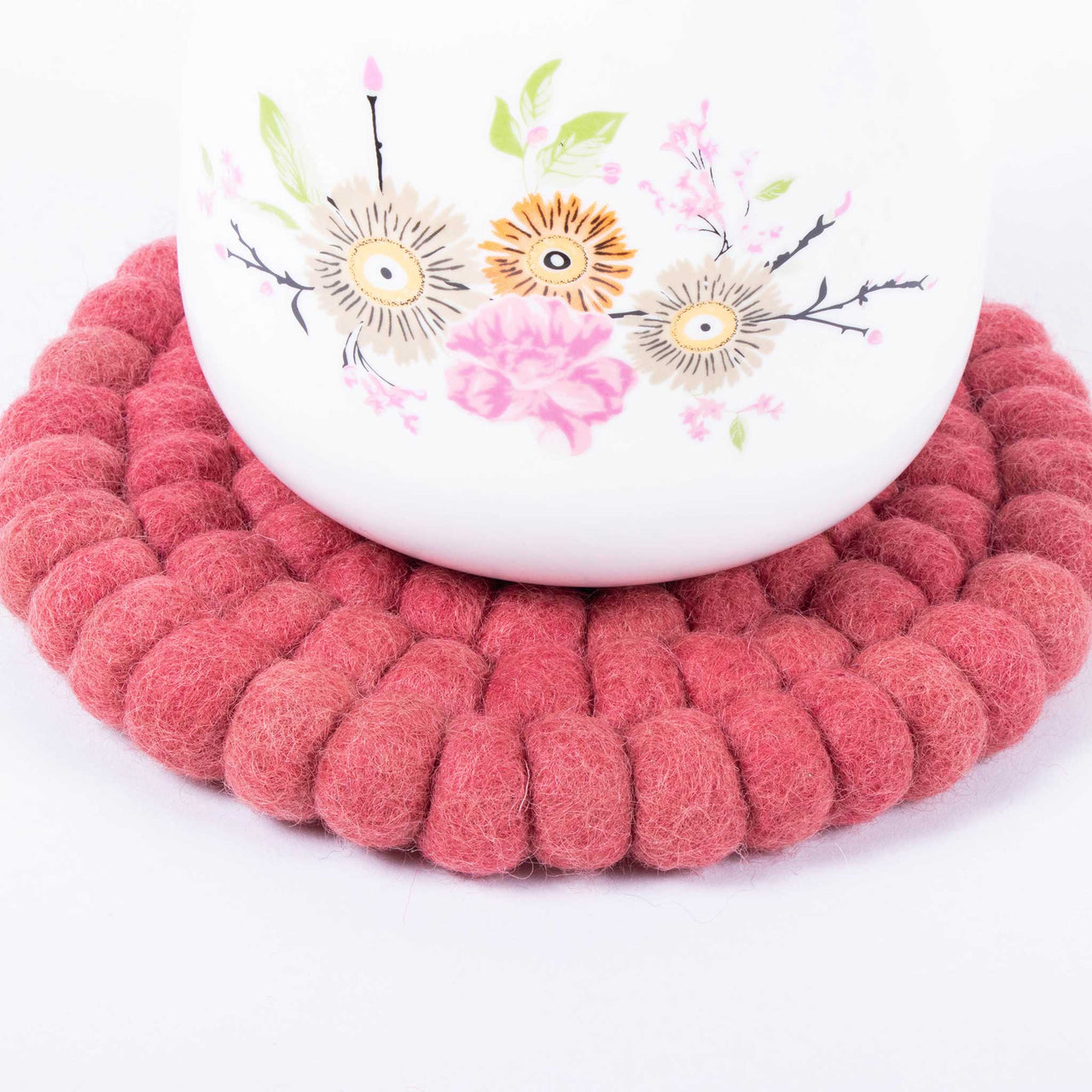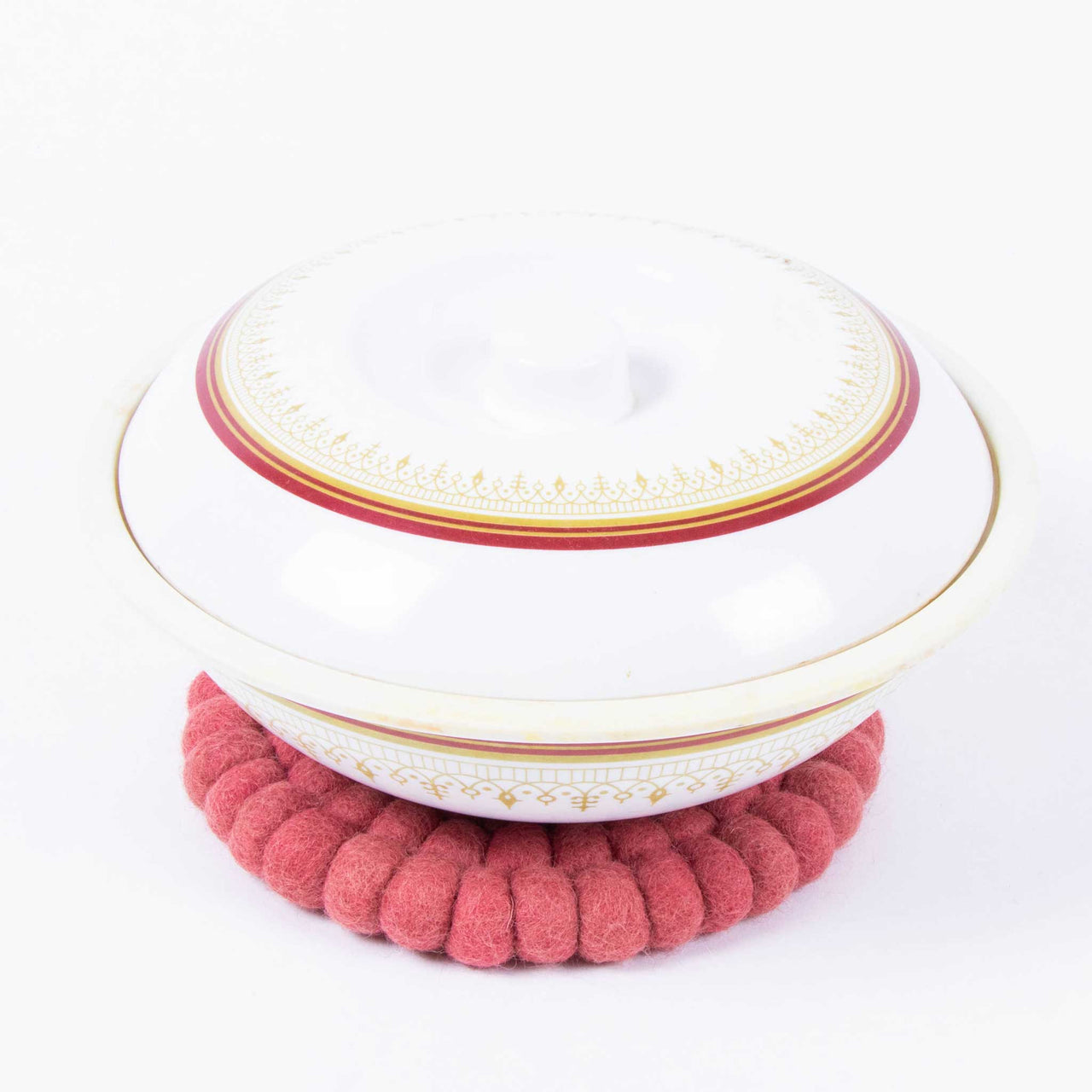 Description Care Instruction
Peach pink coloured wool felt round trivet could be the one you are looking for. Generally, trivet is a tool that is used for resisting the heat damage. With the same feature, felt wool trivet is designed to place between a serving dish and a dining table protecting it from water ring or scratches.
Felt trivet for hot dishes works as a platform that not only protects but adds extra decor to the home.
Benefits:
Natural: Hand woven by the balls manufactured from pure merino wool, felt ball trivet comes up being natural and beneficial. It consists of no chemicals promoting health benefits.
Protects: Purposely, wool felt ball trivet is made for the protection of the table and desk. Your worry to remove water rings, stains and heat burns from the table will exist no longer with the use of felt trivet set.
Decors: Not only the protection, we can also get decoration from the felt trivet set. From protecting all surfaces from damp or hot dishes, wool felt trivet decors all the area from office to home. In addition to that peach pink colour provides fascinating look even though the product is simple looking.
Serves: Felt trivets for hot pots and pans facilitates as a serving tool. Any kind of dishes, hot or damp you can get it served using felt ball trivet.
Lasts long: The balls used in the hot dishes mat are manufactured using pure merino wool resisting the use of chemicals. Along with that, the balls are hand woven to give proper round shape to the trivet. Being a handcrafted product, wool felt trivet lasts long.
Fun and functional natured felt trivet ball enhances the area it's placed in. Simply made peach pink coloured felt ball trivet will definitely amaze you along with your guests. Family meals or holiday gatherings, felt trivet set fits everywhere.
Here is the list that helps you, providing proper care instruction for the felt ball trivet:
Hand wash or dry clean is recommended during the cleaning process of felt trivet.
Do not wash on the machine or natural oils as the wools will be removed.
As colours of felt balls used in the felt ball trivet are of azo free dyes, it can be fade with strong sunlight.
Do not soak and rub balls of the trivet aggressively. It reduces the durability of the trivet making it look vulnerable.
In order to remove dirt from the felt ball trivet, let it dry and gently brush it off. You can simply dab the felt balls until the stain is removed.
Do not leave it in the wet areas. Together with that, wipe off the liquid as soon as possible if it gets spilled over wool felt trivet.
Worldwide free shipping
FREE & FAST global shipping* on all orders
Hand made with love
Hand crafted with love from Nepal
24 Hour Support Available