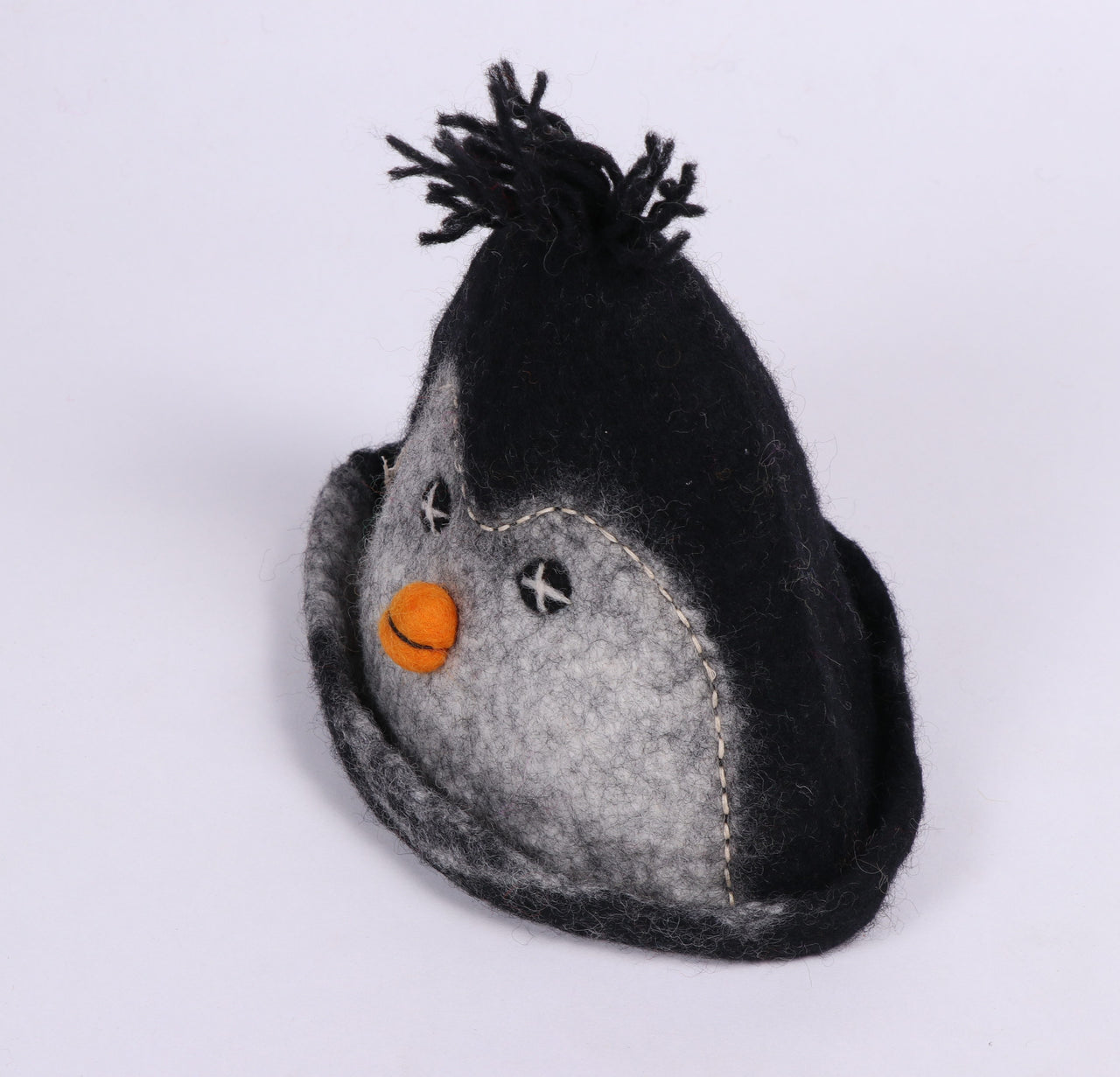 Description
Care Instruction
Size
Felted hats are a great addition to any wardrobe. Whether you need one for the winter or summer, our felted wool hats will keep you warm and comfortable. Made from all-natural materials, these hats are sturdy, but lightweight, and they last ages. With their gorgeous looks, they are a great way to complete any look or outfit.
In addition to that, this penguin felt hat is distinct in look and is a very effective product. It helps protecting your head, face and ears reflecting the skill and creativity of the craftswomen from the developing country like Nepal.
Some benefits of wool felt hats:
Felt hats from Felt and wool are all handmade with love and care.
The hat is eco-friendly and a harmless product.
It is warm and at the same time breathable wool felted item.
Suitable for both summer and winter days.
Wool felt hats are soft and comfortable in nature.
Felted hat is light weighted so it can be worn easily.
Penguin design of the hat makes it more attractive together with its effectiveness.
It is in fact a head turning product that is adorable.
As the hat from merino wool can be easily cleaned, you don't have to get worried for its cleanliness.
Merino wool felted hat is a durable, long lasting and an economical product comparing to other of the same kind.
No matter the season, you can trust our wool felt hats to keep your head warm and cozy. This felted hat is great in look and is a functional product without any doubt.
Care instructions
Here below are the instructions for you to clean and take proper care of the product:
Simply brush it off to remove dust or debris from it.
Clean by hands using cold water or spot clean it for better result. It will help retaining the quality of the product.
Do not leave in wet areas or strong sunlight for a long time.
Lay flat to dry if it gets any kind of wetness.
As wool felted product is easy to shape, you can give it a quick fix just by using soap and cool water.
Hand made with love
Hand crafted with love from Nepal
Worldwide free shipping
FREE & FAST global shipping* on all orders
24 Hour Support Available