Plain felt slippers
Size
36
37
38
39
40
41
42
43
44
45
46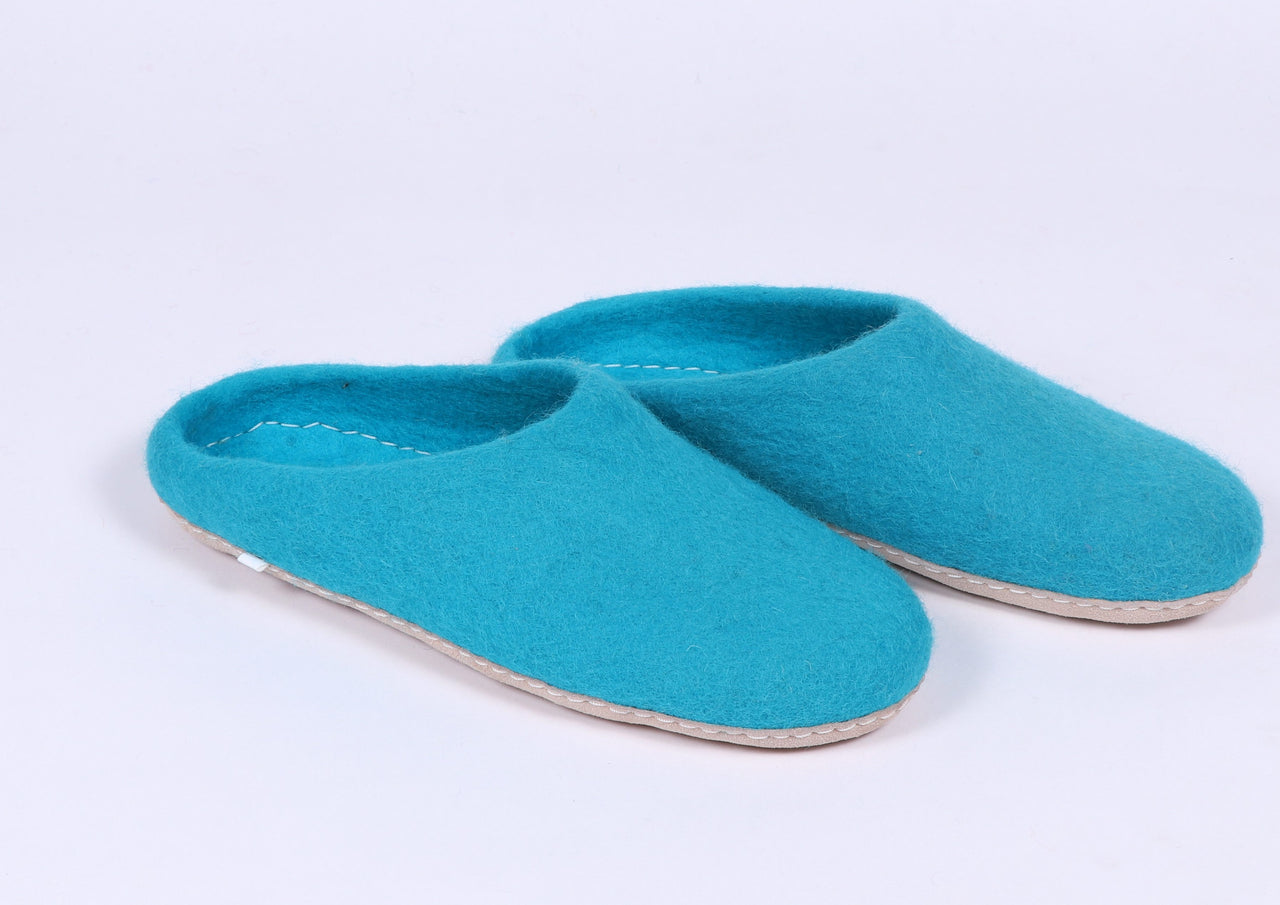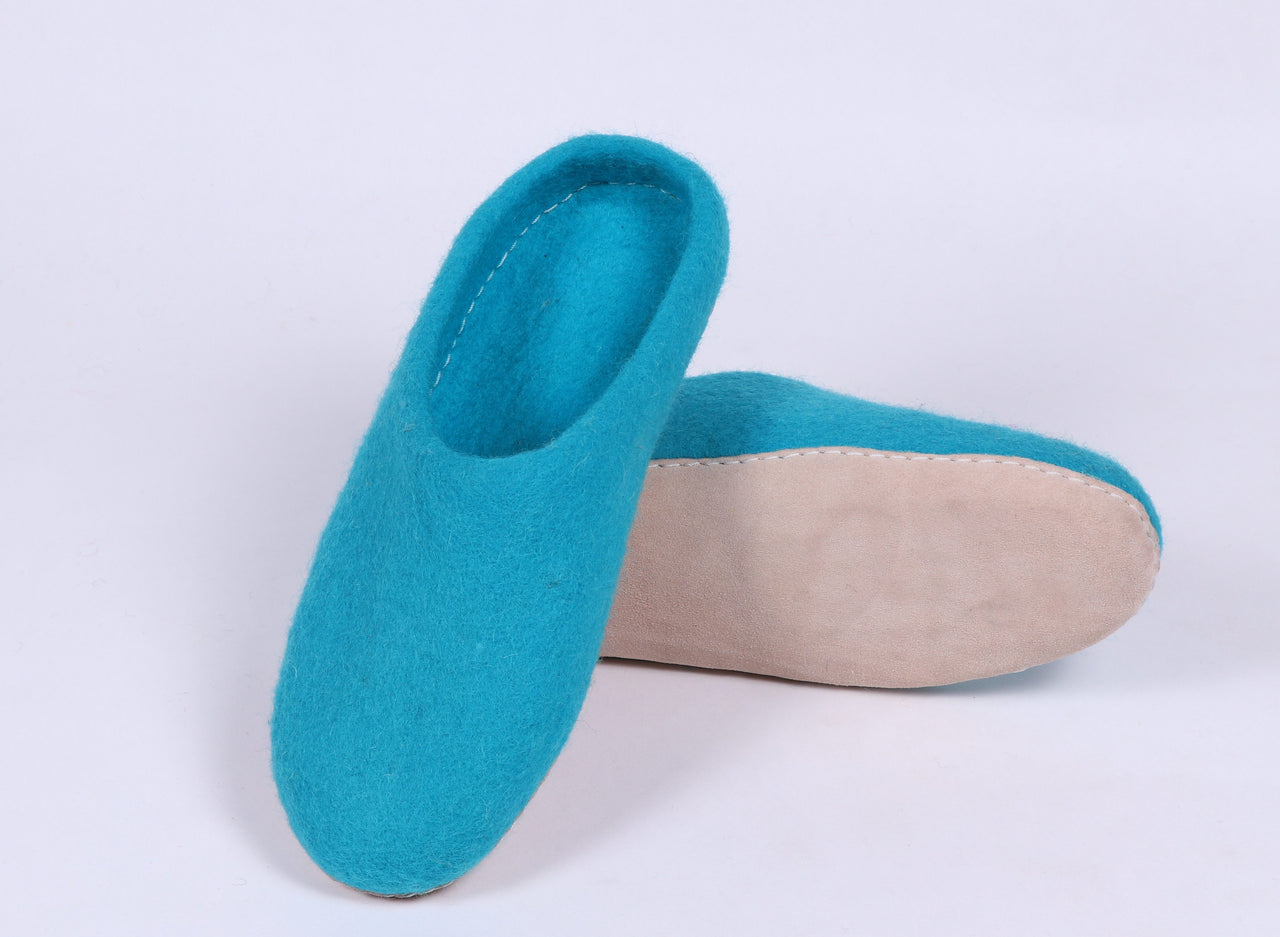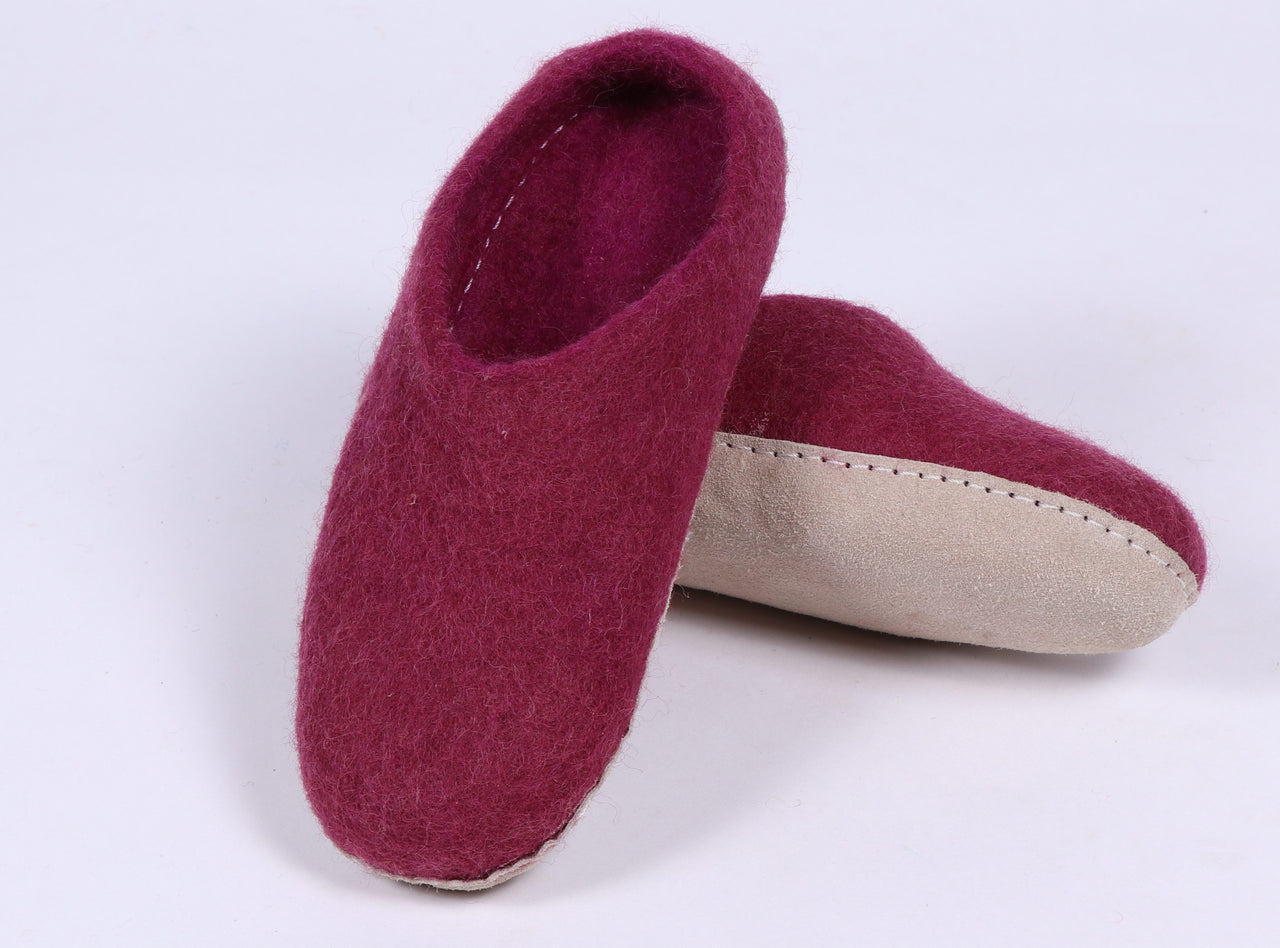 Description
Care Instruction
Size
The beautiful plain slipper is attractive as well as functional in nature. It's a moisture proof and a comfortable felt product. Together with that, the wool felted slipper is incredibly soft.
Made with 100% pure merino wool and felted by hands by local artisans of Nepal, the slipper is long lasting and economical. Apart from that, it is felted with thick wool that makes a perfect foot warming gift to your loved ones.
Benefits:
Environmentally friendly

 Wool felted slippers from Felt and wool are all made from merino wool. It is a handmade product that meets the needs of our valuable customers without harming precious environment from any side.
Easy to clean

 People often ignore their favourite wool felted items thinking that it could be difficult to take care of. But, it's not the fact. Wool felted slippers are easy to clean. It can be washed by hand or machine or can be spot cleaned. Additionally, you can simply use vacuum cleaner to take out the dust from it within a minute.
Protective

 Use of handmade wool felt slippers not only protects your feet but also the environment. It secures your feet from the hard surfaces and allows smooth, peaceful walk. Also, it helps preventing your feet to collapse.
Super comfy

 Felted with thick wool, this adorable slipper is soft as well as comfortable. One can use it elegantly for indoor activities as it is amazingly soft and comfy.
Light weighted

 Felt slipper is a light weighted product that can be used for every sorts of indoor tasks. As it is a wool product, it suits for both hotter and cooler days retaining its light nature.
Plain felted slipper is a captivating item. It's a moisture proof, soft and comfortable slipper you have ever had. Treat your feet or gift your dear ones, it's the best comparing to the ones made of synthetics. 
Available in any colour imaginable!!
Care instructions for footwear (slippers, shoes and boots)
Follow these following steps to take care of the felt foot wears:
Shake well to remove dust particles or debris from inside.
Spot clean the footwear with a damp cloth or hands using cool water.
Not advisable to leave in wet places.
Use soapy water gently for quick fixes.
Use of vacuum is recommended.
Dry cleaning is also possible but better to use the gentle cycle.
Wash with hands as hand washing is the best way of cleaning wool felted products.
Worldwide free shipping
FREE & FAST global shipping* on all orders
Hand made with love
Hand crafted with love from Nepal
24 Hour Support Available