Feltcave Cat Cave Bed, Handmade from Wool, Enclosed Cat Bed, Cat Pod, Cat Dome Nest Hiding Place, Cozy Hideout Cat Igloo Pod for Indoor Cats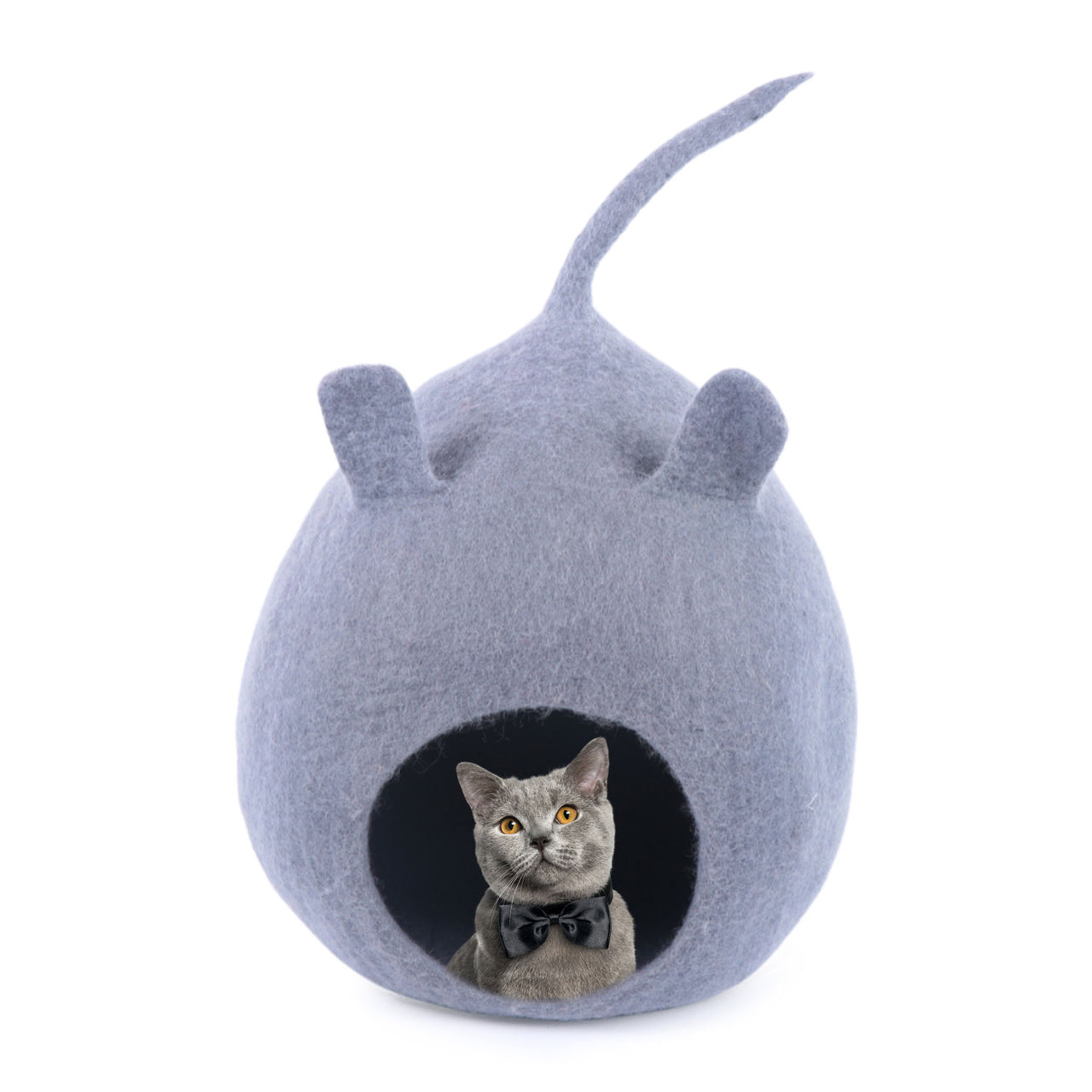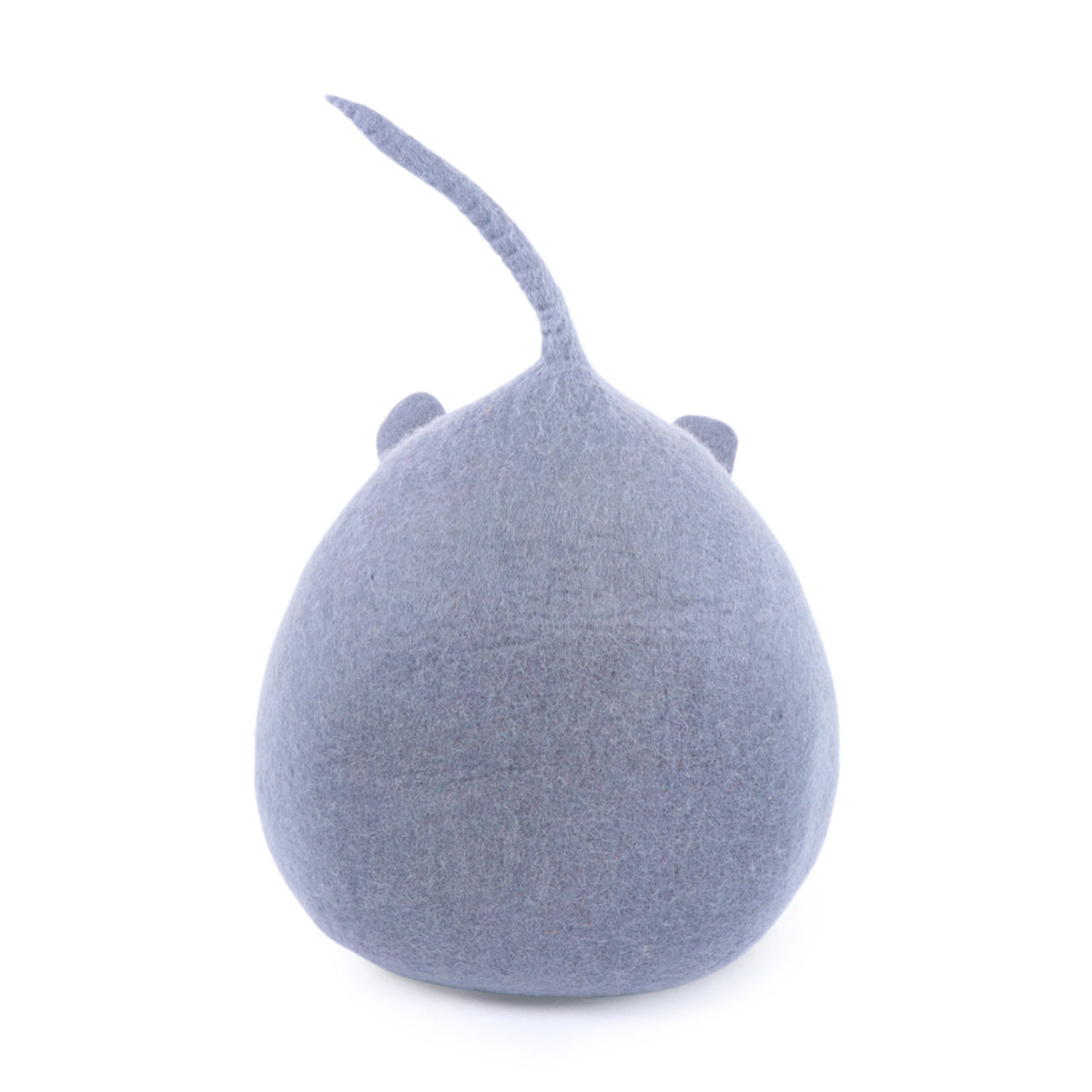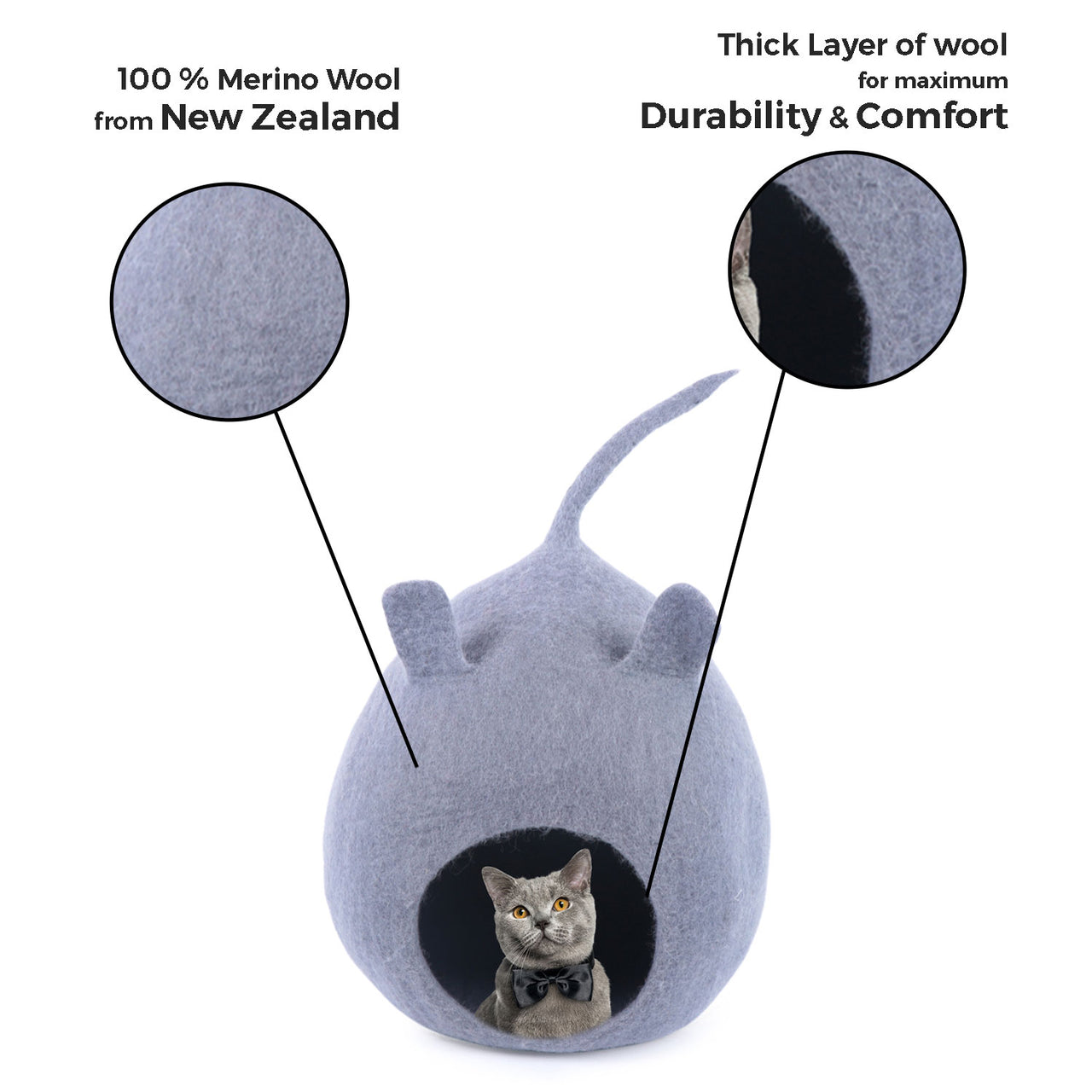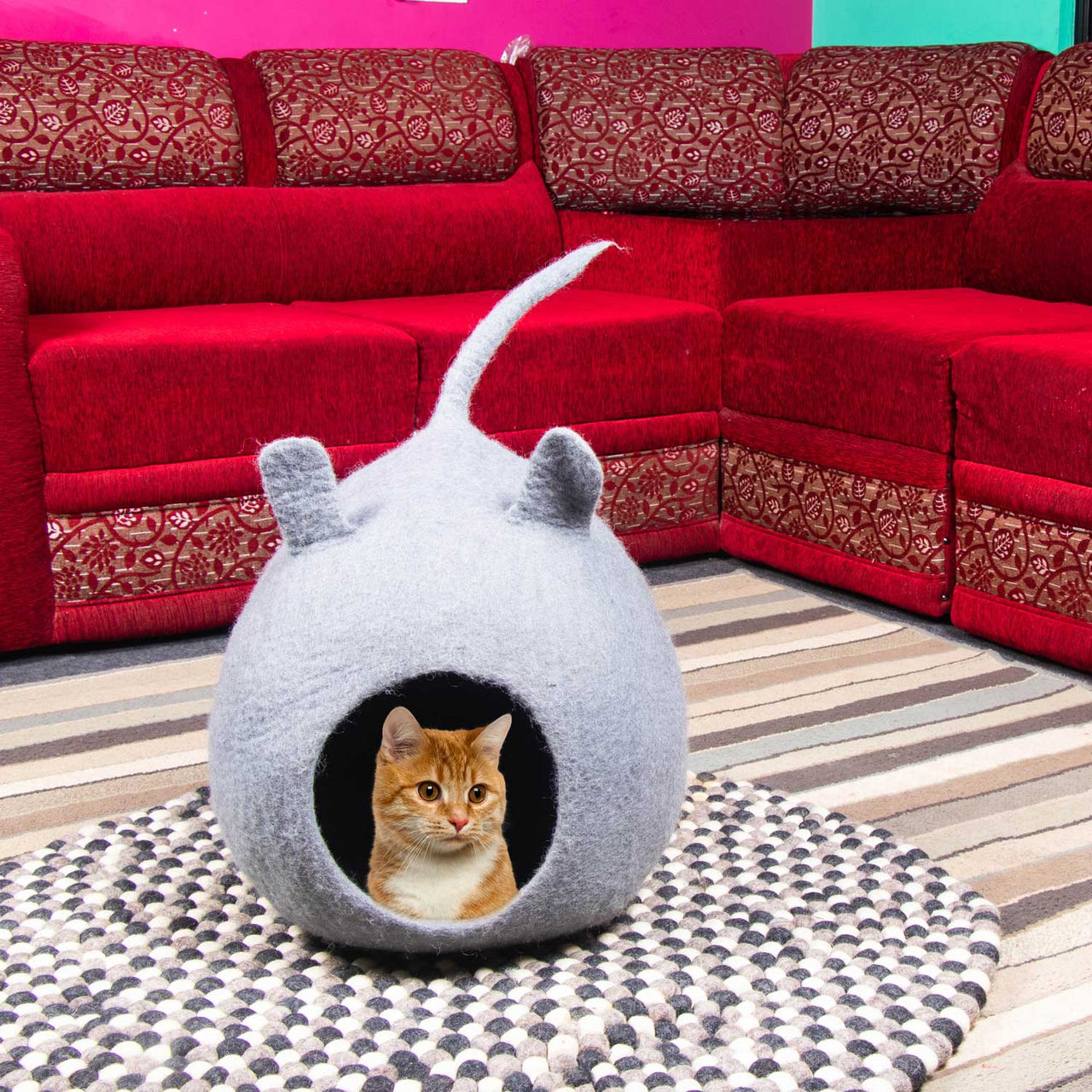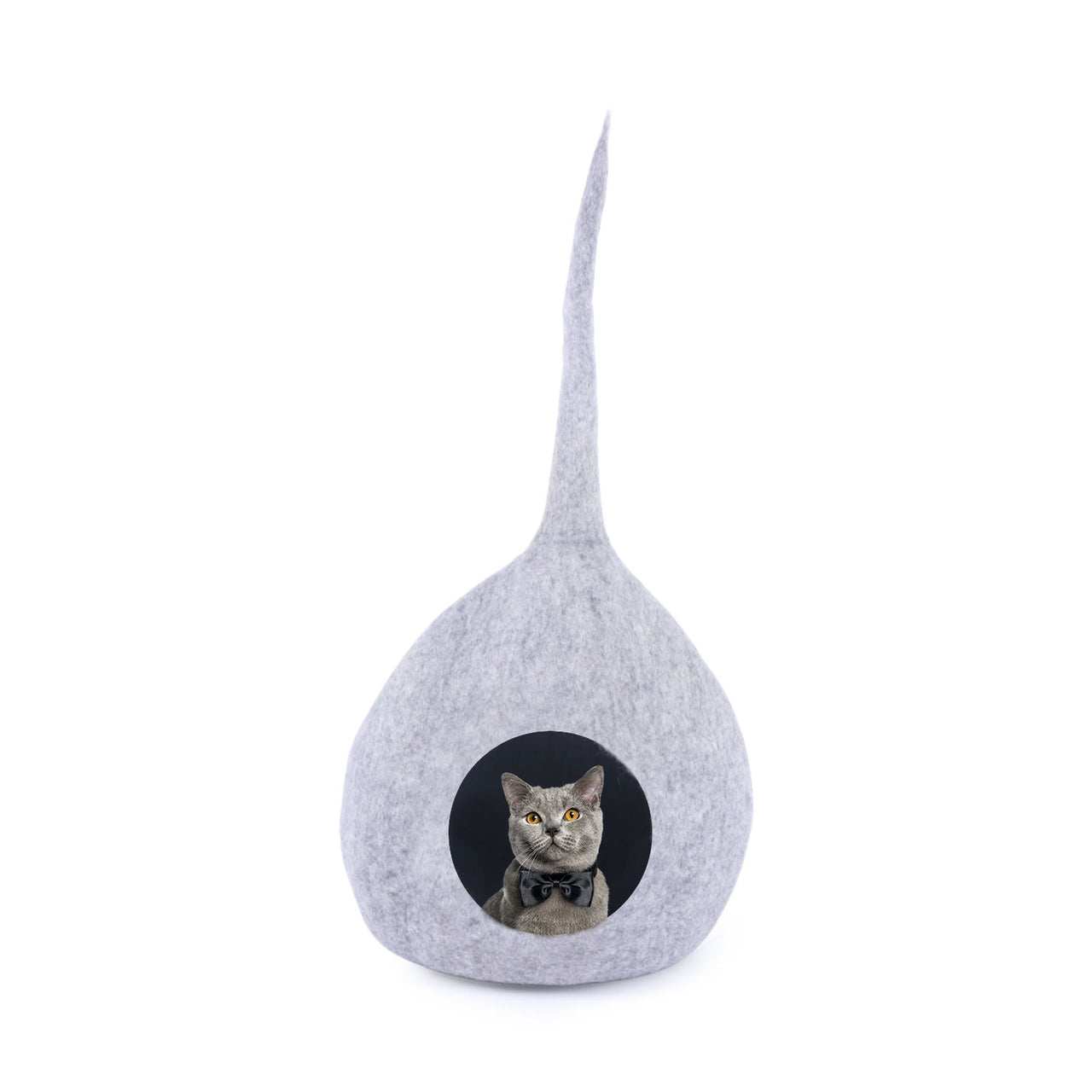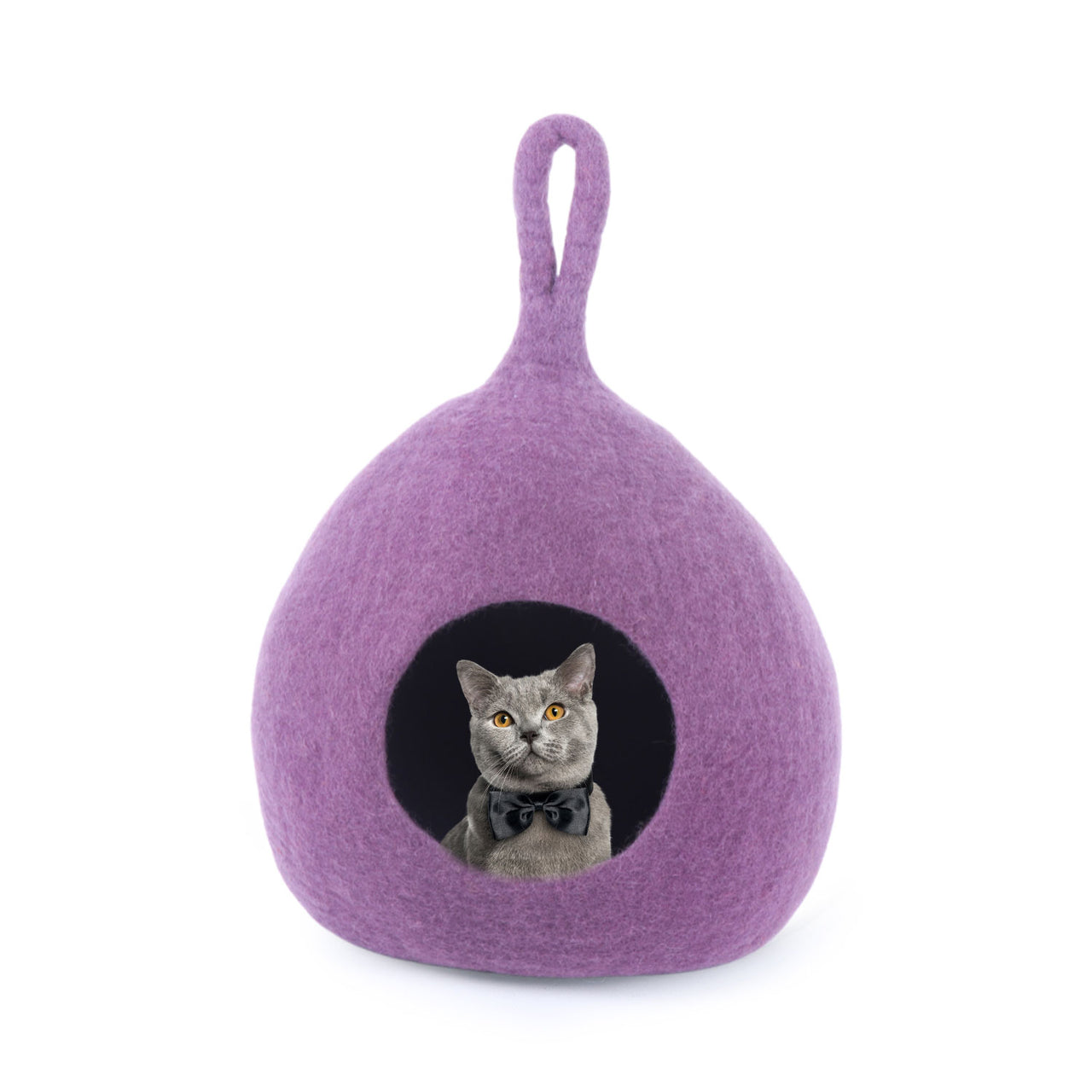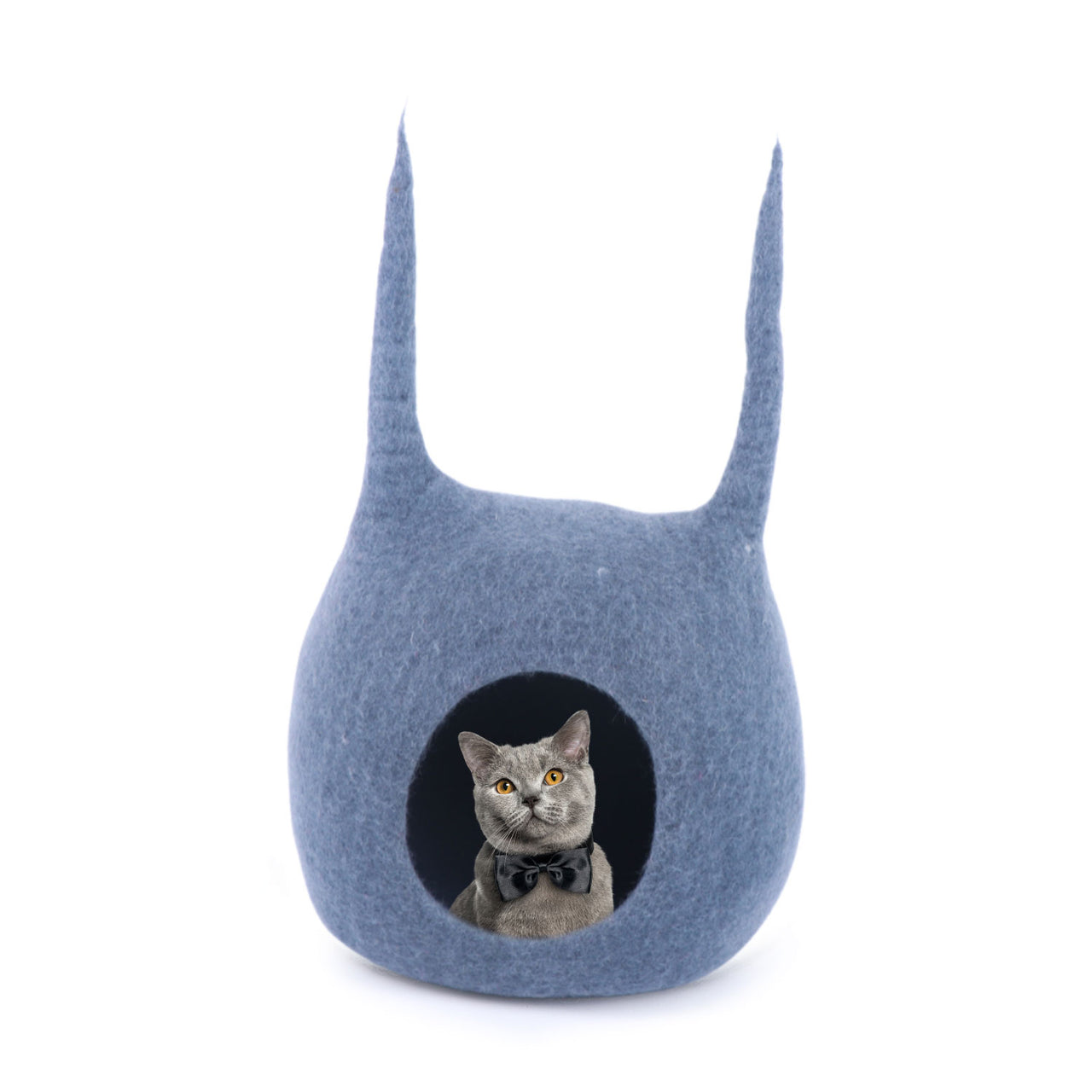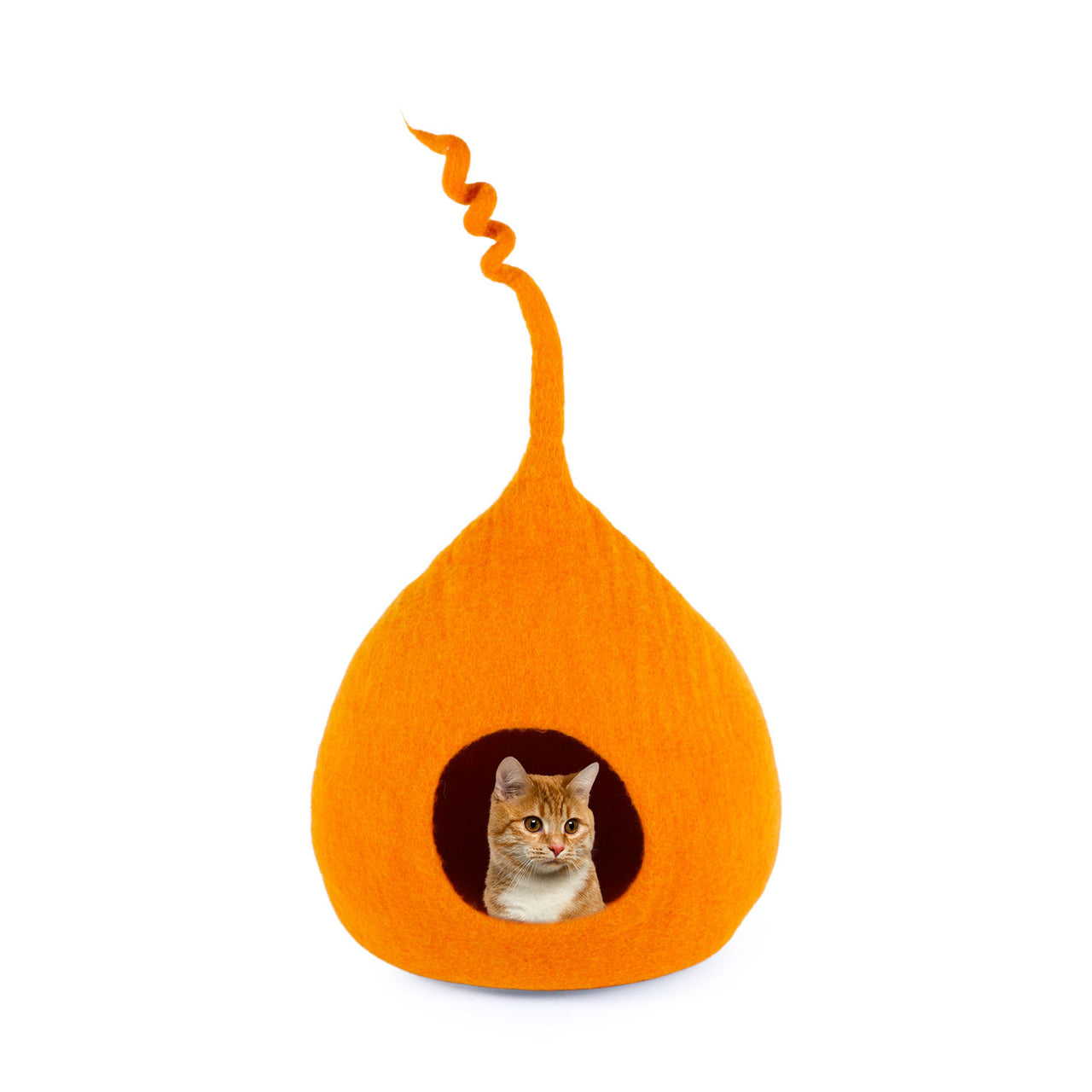 Description Care Instruction
Plain, yet beautiful wool felt cat house with ears and pony tail on top is available to lighten up your kitty's day. For the one who believes in simplicity is beauty, Felt and wool comes up with simple and snuggly wool felt cat cave.

Benefits:

Desirable size: Eco-friendly and heat realizing capacity of indoor cat house is fit for every type of cat you have. It's available in all small, medium and large size as per your choice.
Uniquely shaped: Handmade wool cat cave is uniquely shaped. Giving new and elegant shape, felt cat house from Felt and wool is also resilient.
Best quality: Local Nepali artisans mostly women are engaged in the manufacturing of wool felt cat cave bed. The manufacturing includes 100% pure merino wool from nz making it a best quality product.
Releases heat: Superior thermal insulating property of the cat house makes it warm naturally. With semi-closed nature, it provides a warm, comfortable and soft place for your cats.
Cost effective: Thick layer of wool used in the manufacturing process gives out best quality, making wool felt cat cave gentle and strong. Such nature makes it cost effective.

 

A product with lots of benefits is presented to you. Together with making your cat or kitten happy, you will increase you happiness too. Being available in desirable size to being cost effective; felt wool cat cave bed benefits you from all the way. Decorate everyone's life with pleasant coloured felted wool cat cave.
Care instructions:
 As our cat caves are made from highest quality wool, they are easy to clean as well as to take care of. Without any worries, you can simply clean the felt cat house at home yourself.
Follow these following steps to take care of the product:
Shake well to remove dust particles or debris from inside.
Spot clean with a damp cloth or hands using cool water.
Not advisable to leave in wet places (Use soapy water gently for quick fixes).
Use of vacuum is recommended.
Dry cleaning is also possible but better to use the gentle cycle.
Hand made with love
Hand crafted with love from Nepal
Worldwide free shipping
FREE & FAST global shipping* on all orders
24 Hour Support Available