Premium Felt Cat Cave, Indoor Cat House, Felt Cat House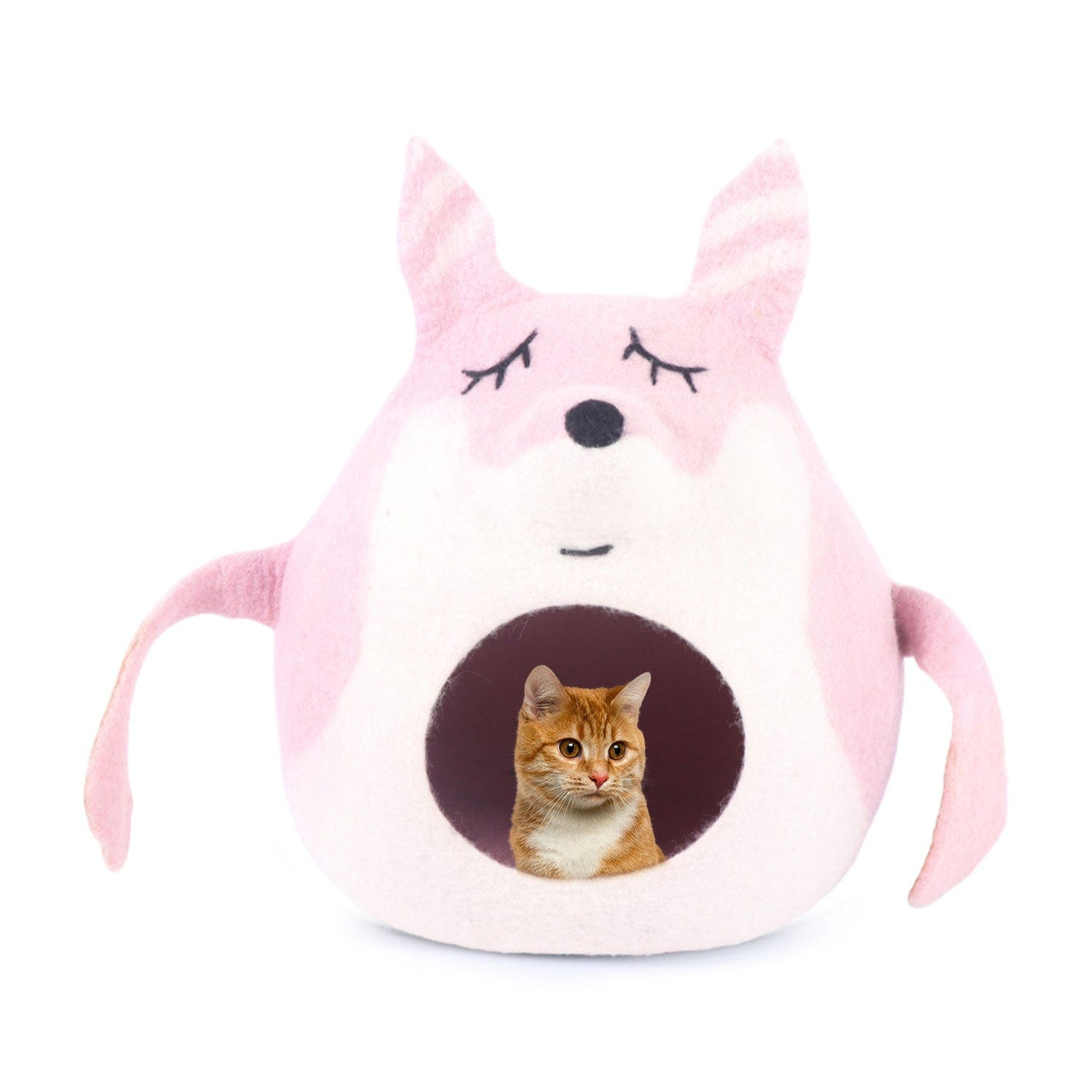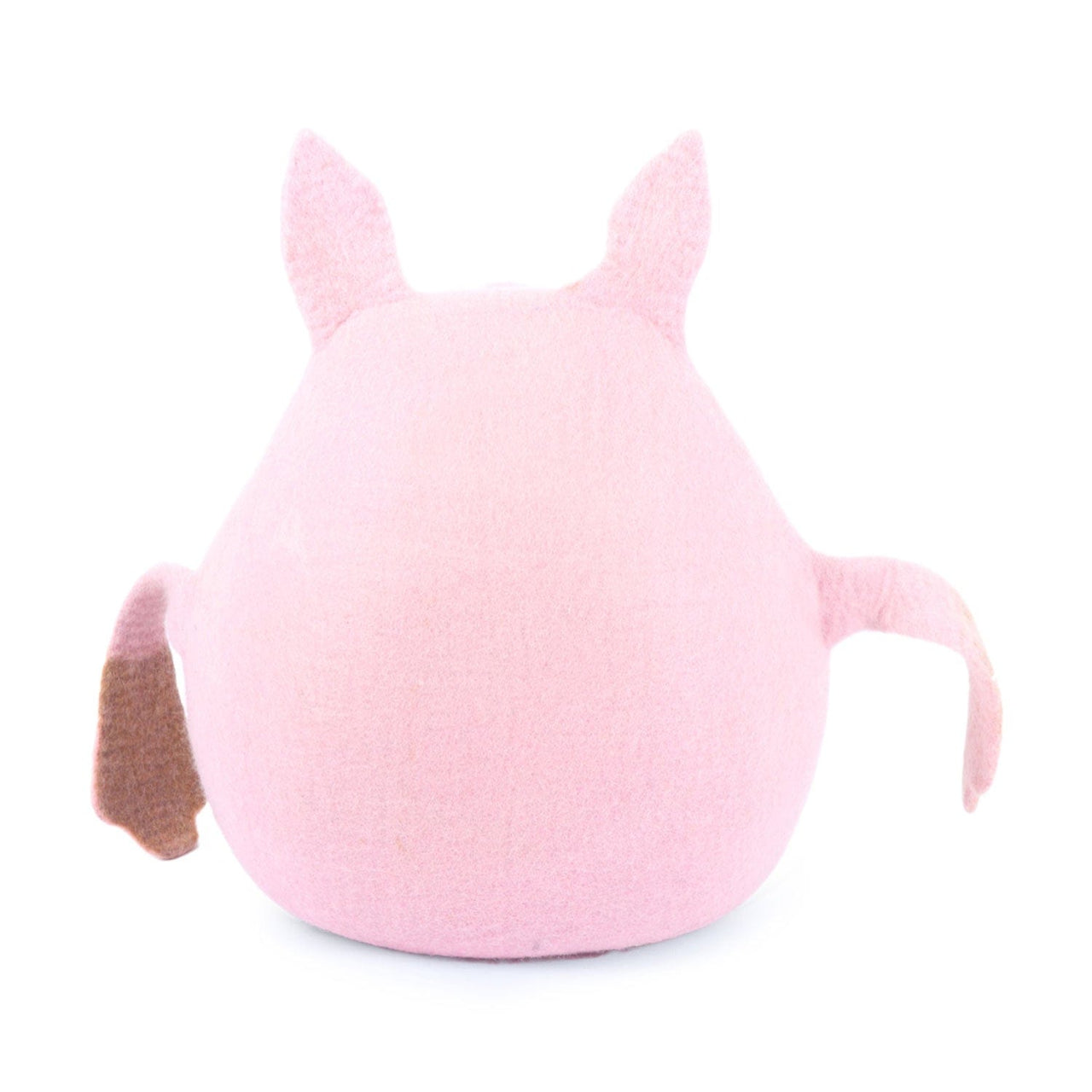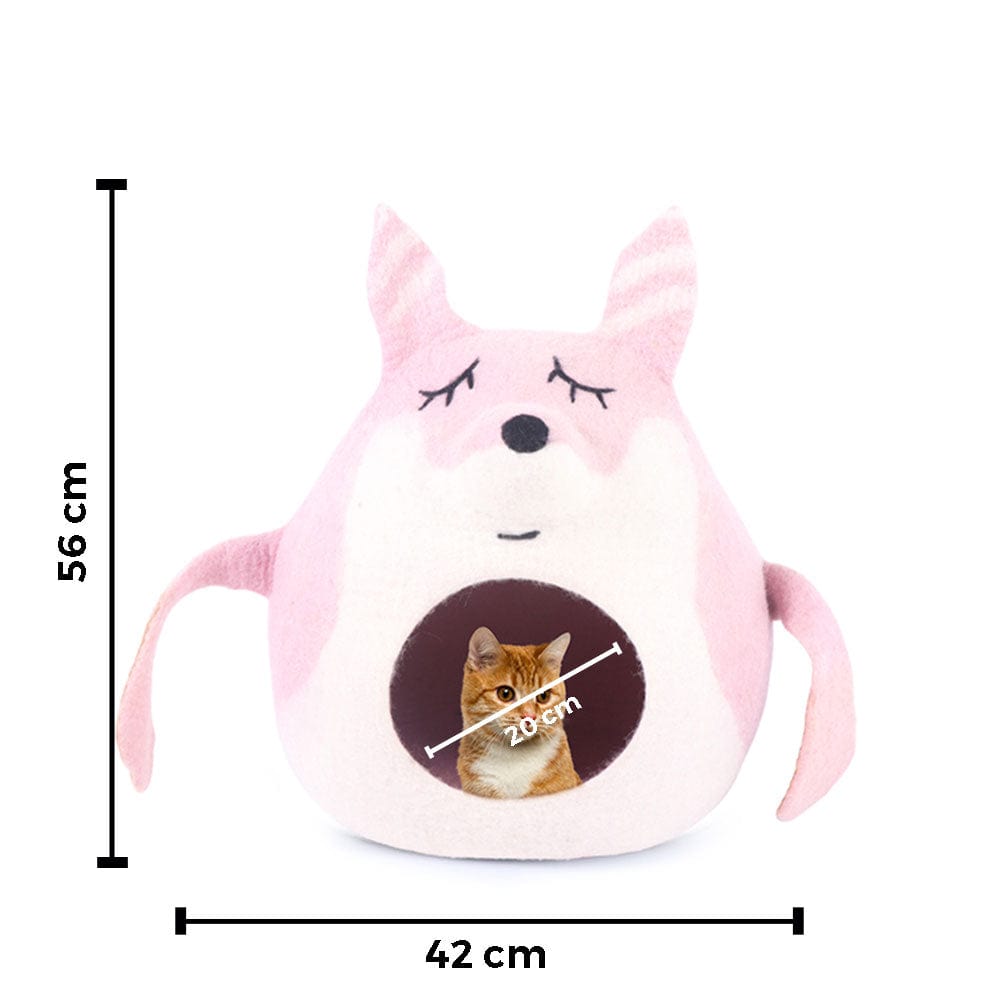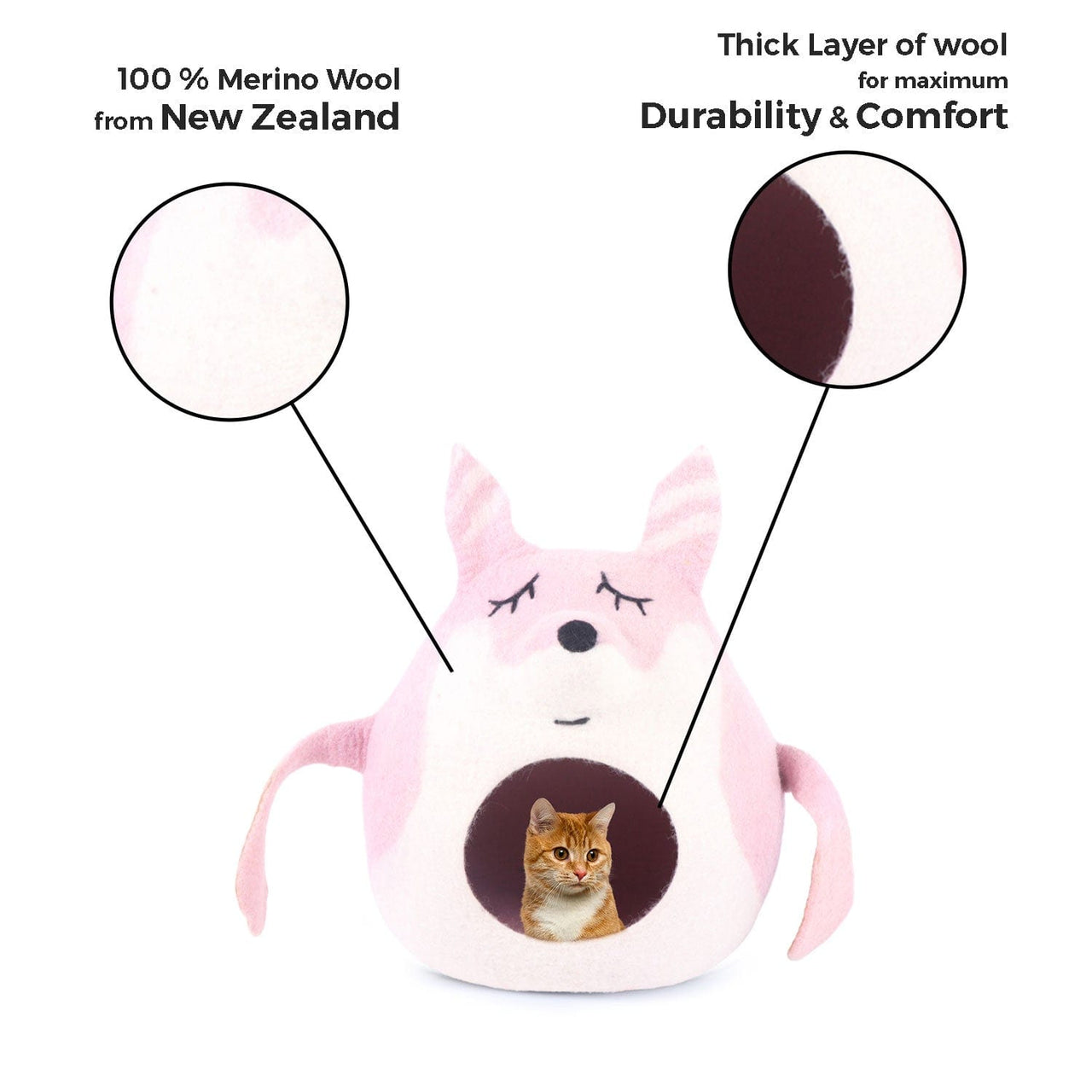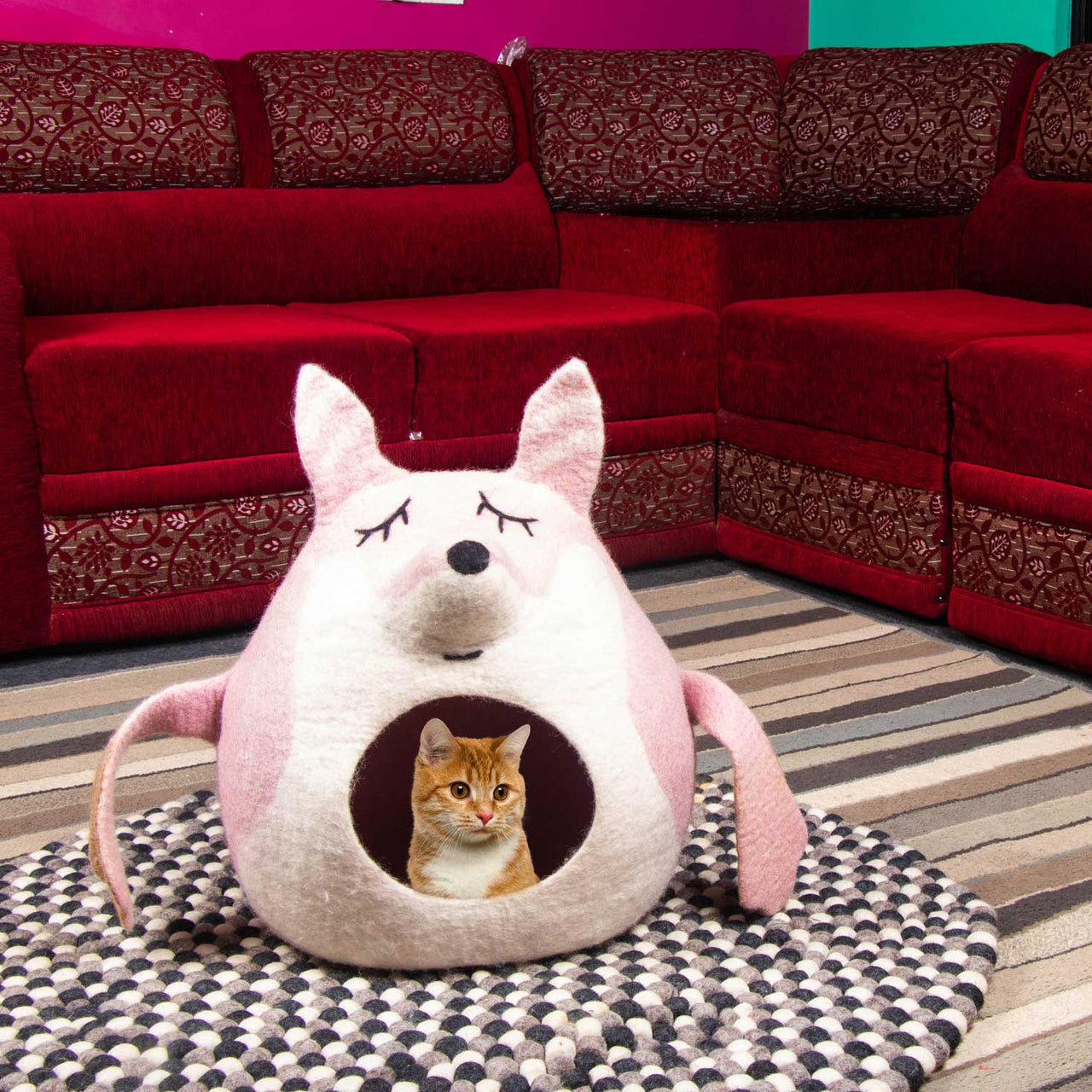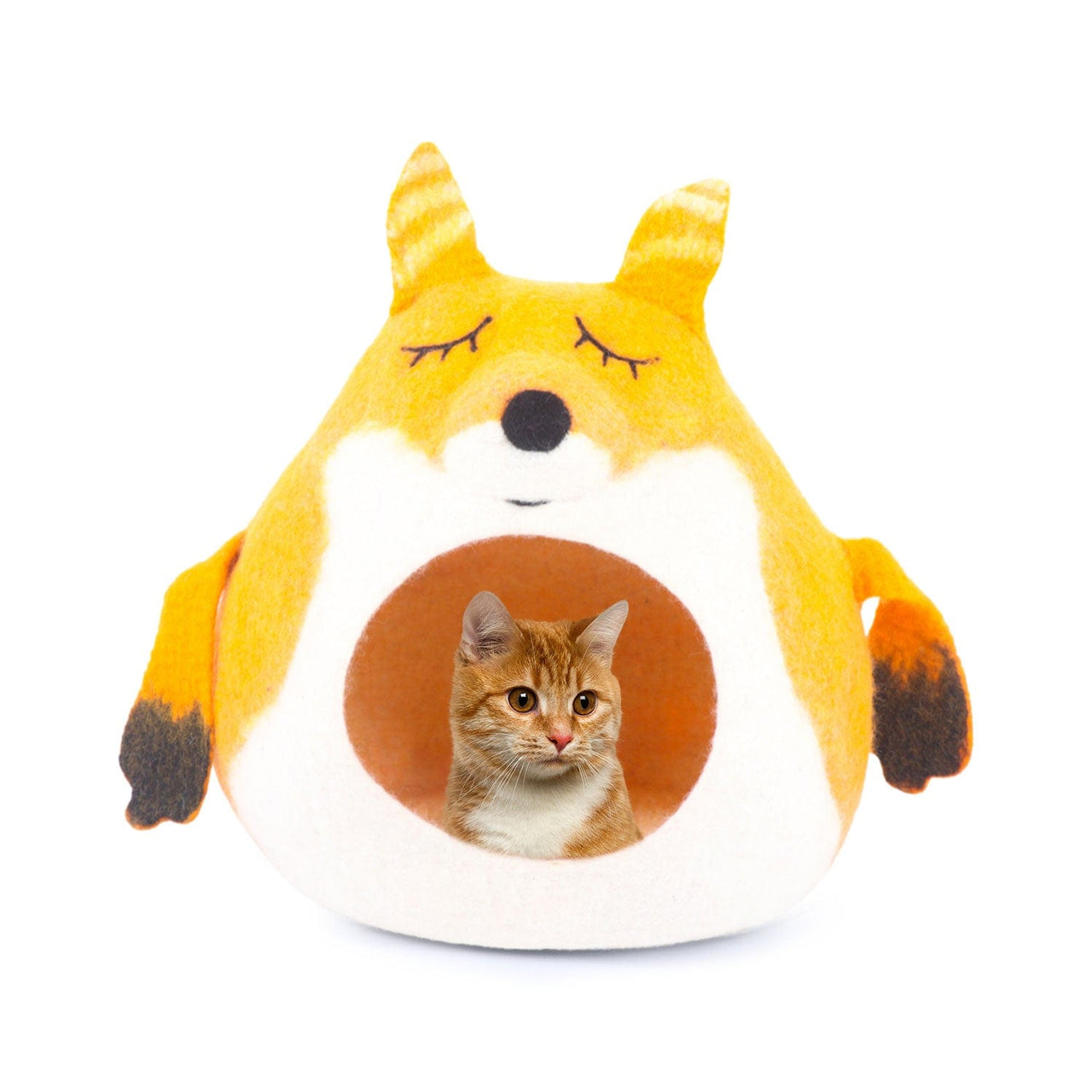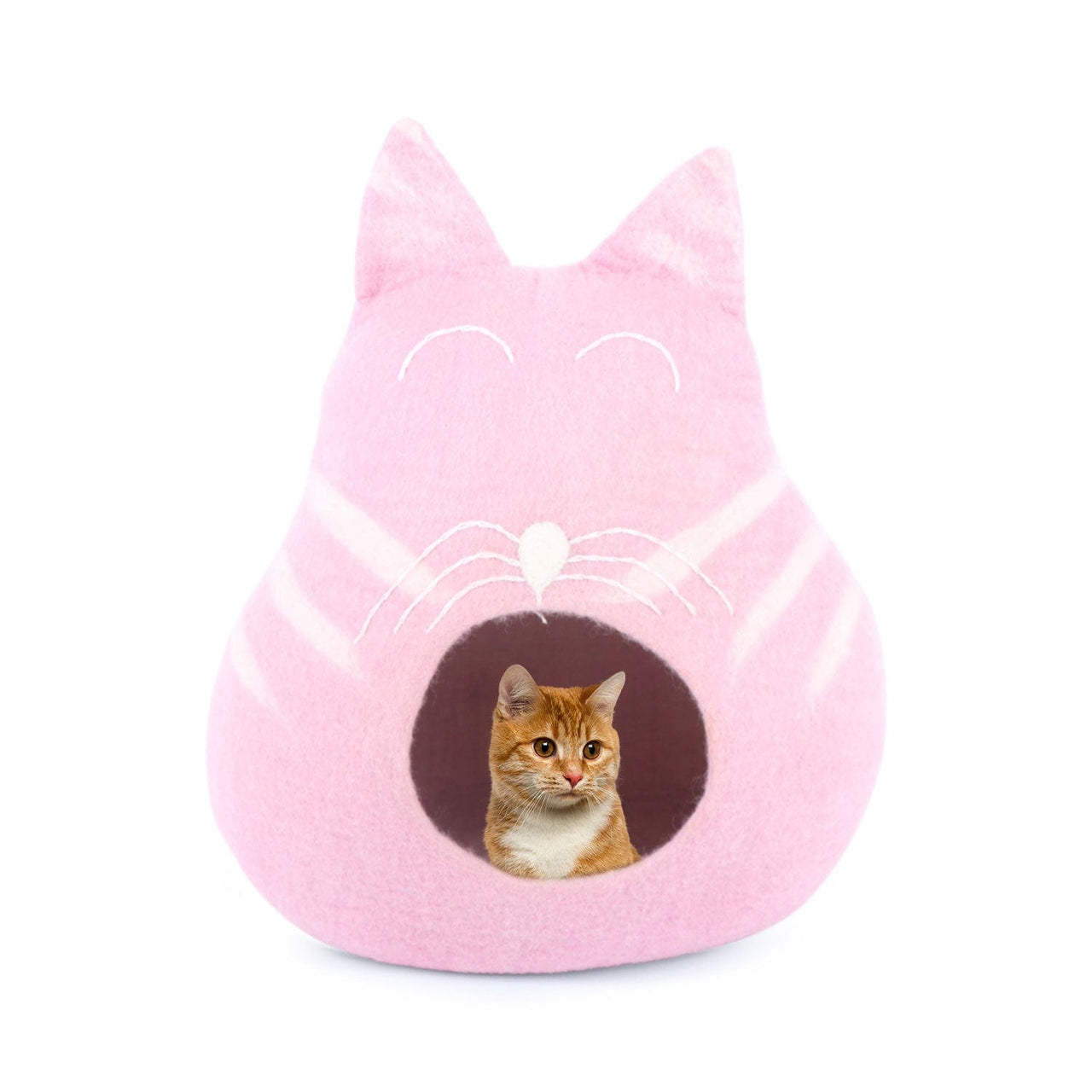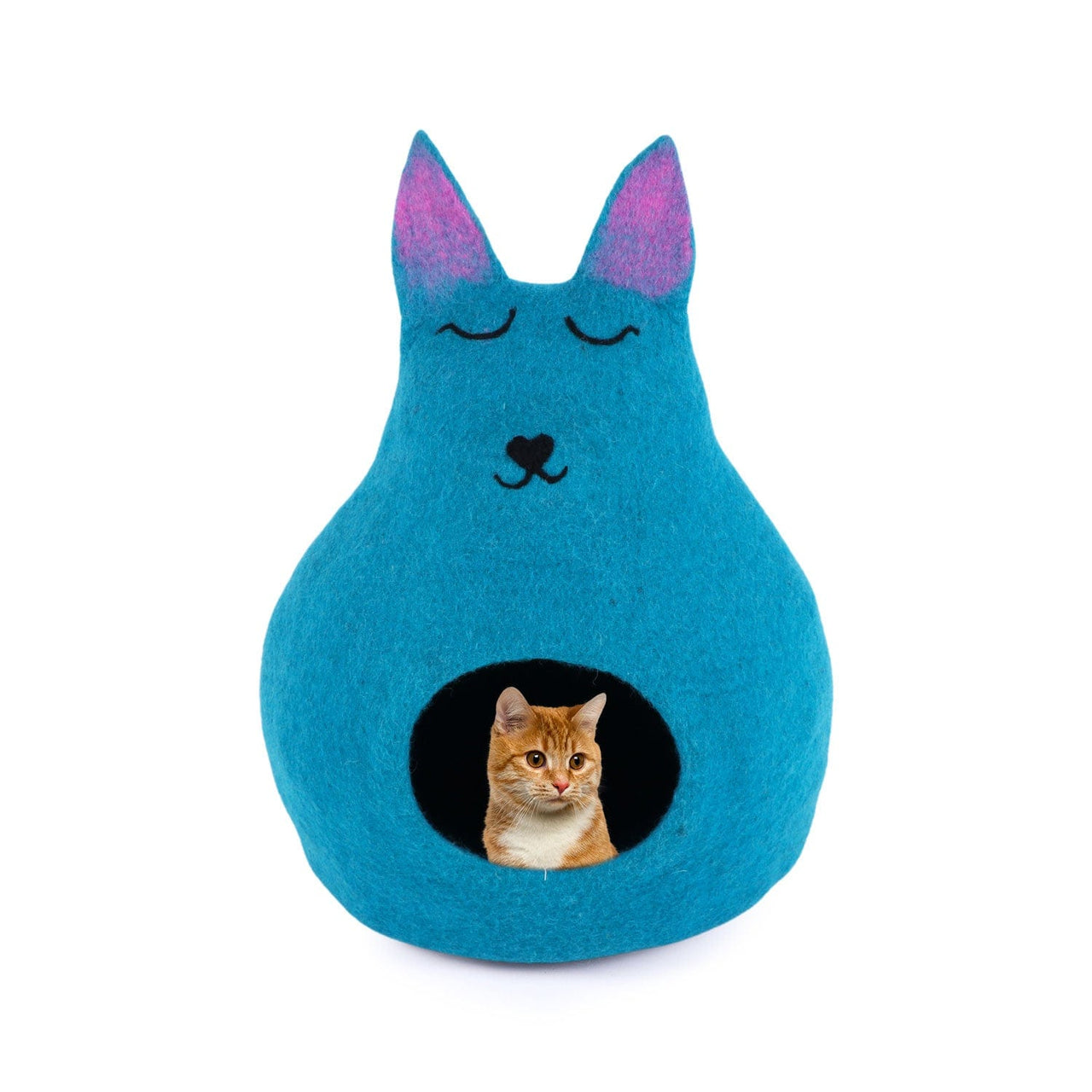 Description Care Instruction
Pink has always been a sweet colour. Keeping in mind the sweetness that pink colour provide, Felt and wool presents you a handmade felt cat cave that is panda faced and in pink colour. Accompanied by the colour, felt cat house is designed with ears, hands and stripes making it more fascinating.
Benefits:
Sizes: Moving towards the benefit of felt wool cat cave, size is the major one. One's cat doesn't fit is a cat cave due to large size or the small. In consideration to that, felt and wool manufactures felt cat house that is of variable sizes i.e. small, medium and large.
Excellent insulator: While making a purchase, we all focus on the benefit that the product offers. Therefore, felt cat house not only provides private space for cats, but also releases heat naturally being an excellent insulator. Due to that, cat house is warm and comfy.
Reduces messiness: Purchasing of a cat house means a private secure space for cats. Cats will adore and spend their quality time inside wool felt cat cave that instantly reduces messiness all around.
Attractive: Uniquely designed panda faced cat cave with ears, stripes and hands definitely seems attractive. It's a head turning product that elegantly fits everywhere whether it's your home or office.
Easily cleaned: Manufactured with 100% pure merino wool, felted wool cat cave bed is anti-microbial in nature. Coming towards its cleanliness, it's not that hard as you think. Spot clean or clean by hands using cool water, it works in both ways retaining the quality.
Perfect for the cat you adore as well as perfect for you; felted cat house comes up with elegant look and various advantages. Distinct structure with pink coloured felt cat house decorates and enhance your desired place for sure.
Care instructions:
 As our cat caves are made from highest quality wool, they are easy to clean as well as to take care of. Without any worries, you can simply clean the felt cat house at home yourself.
Follow these following steps to take care of the product:
Shake well to remove dust particles or debris from inside.
Spot clean with a damp cloth or hands using cool water.
Not advisable to leave in wet places (Use soapy water gently for quick fixes).
Use of vacuum is recommended.
Dry cleaning is also possible but better to use the gentle cycle.
Hand made with love
Hand crafted with love from Nepal
Worldwide free shipping
FREE & FAST global shipping* on all orders
24 Hour Support Available