Premium Mushroom Design Felt Cat Cave/Felt Cat House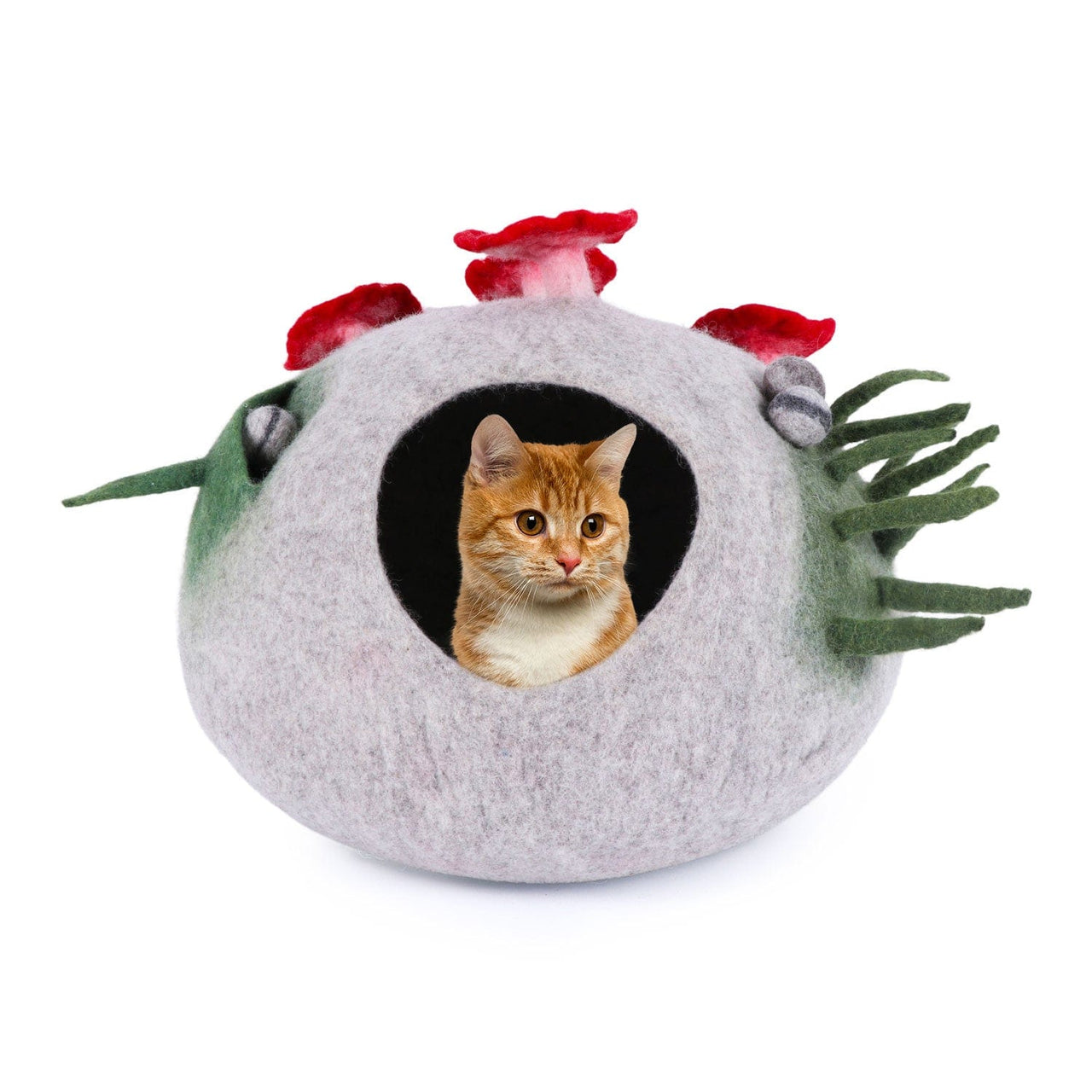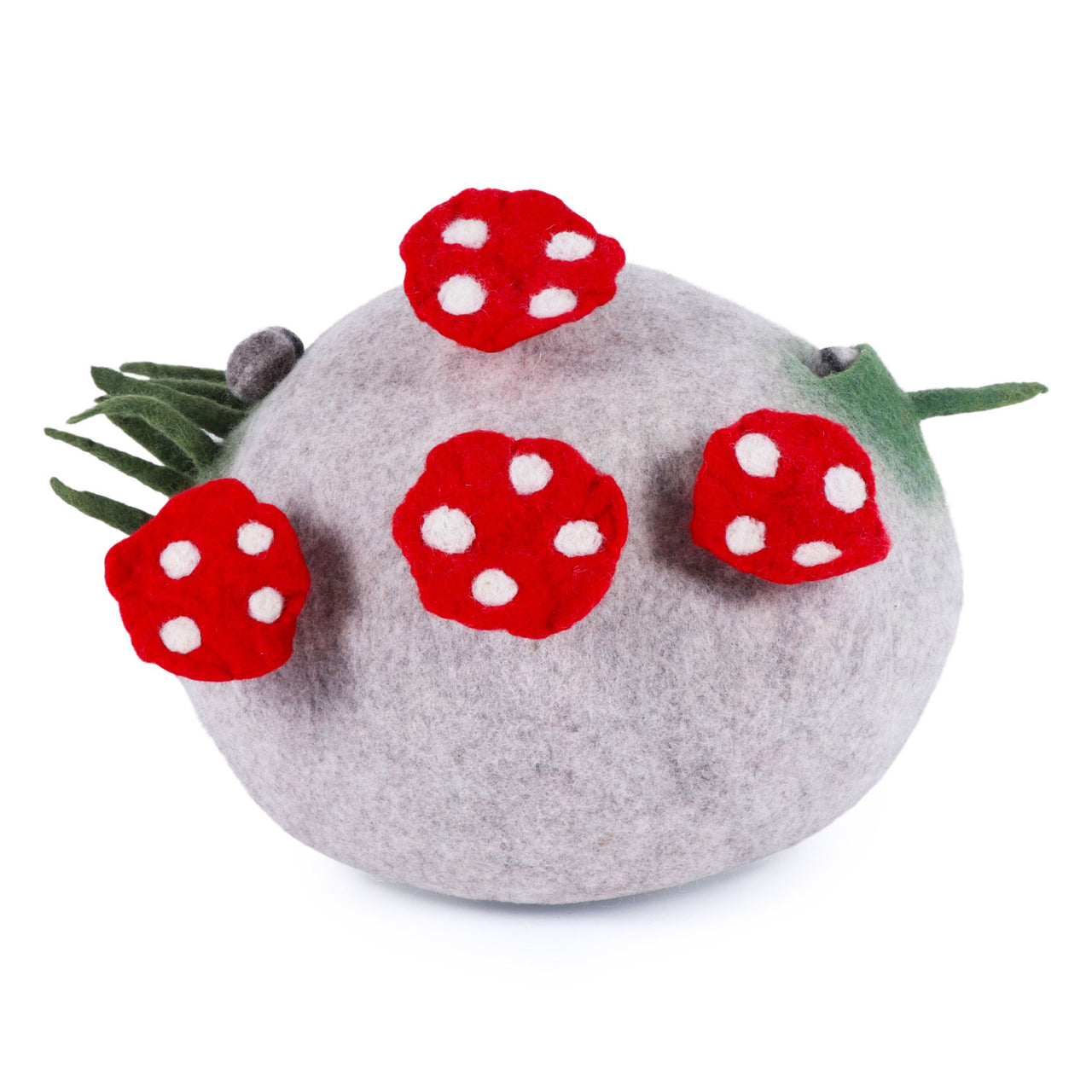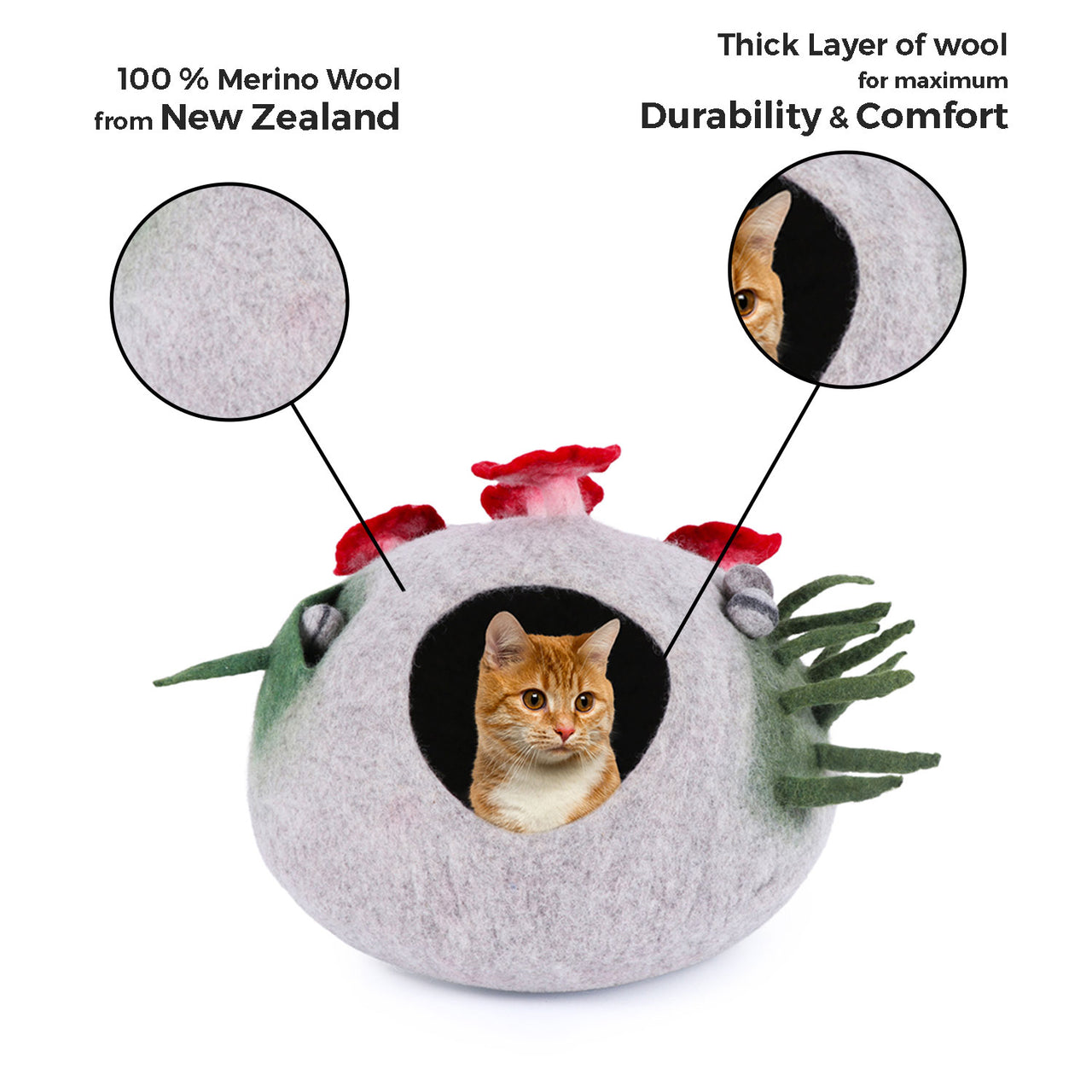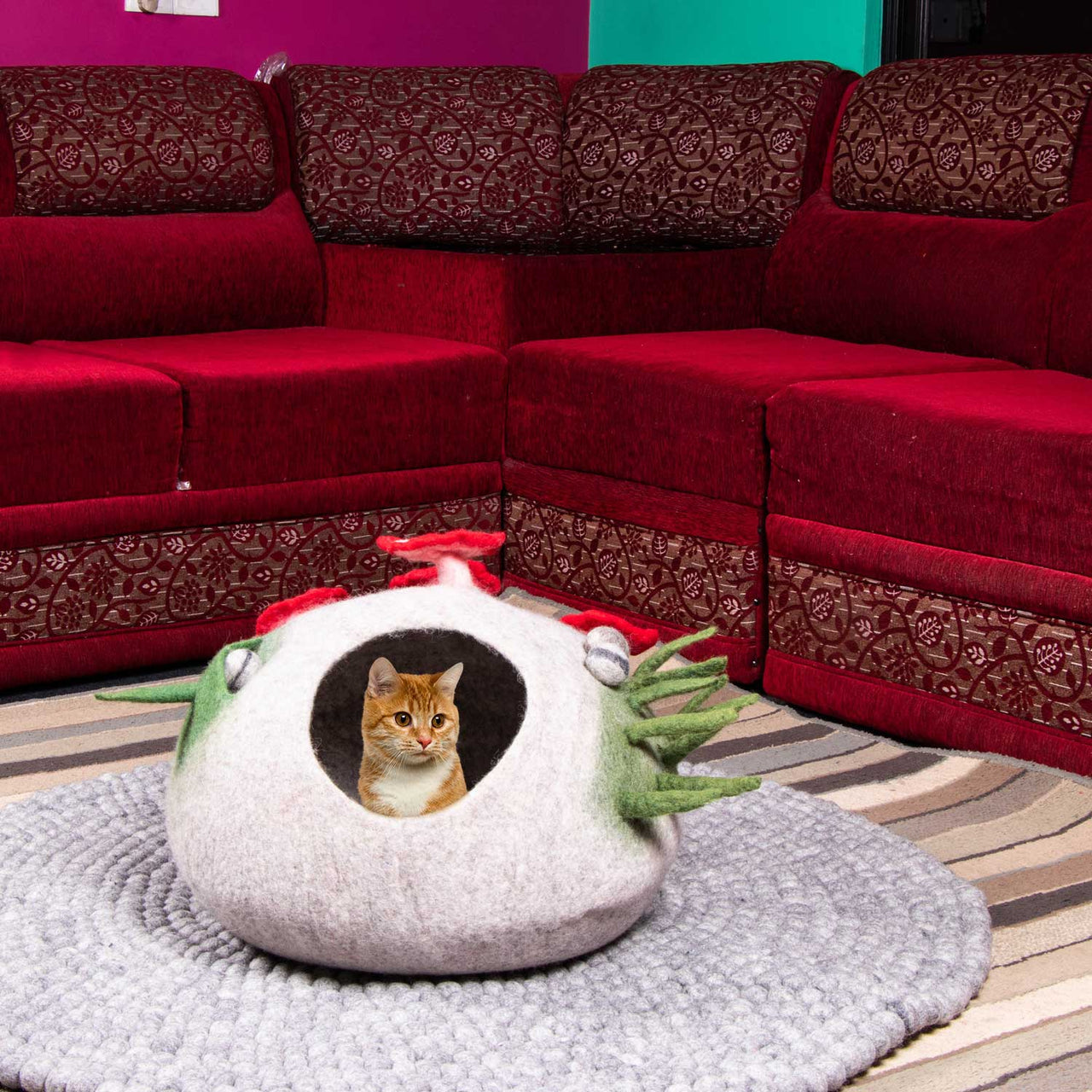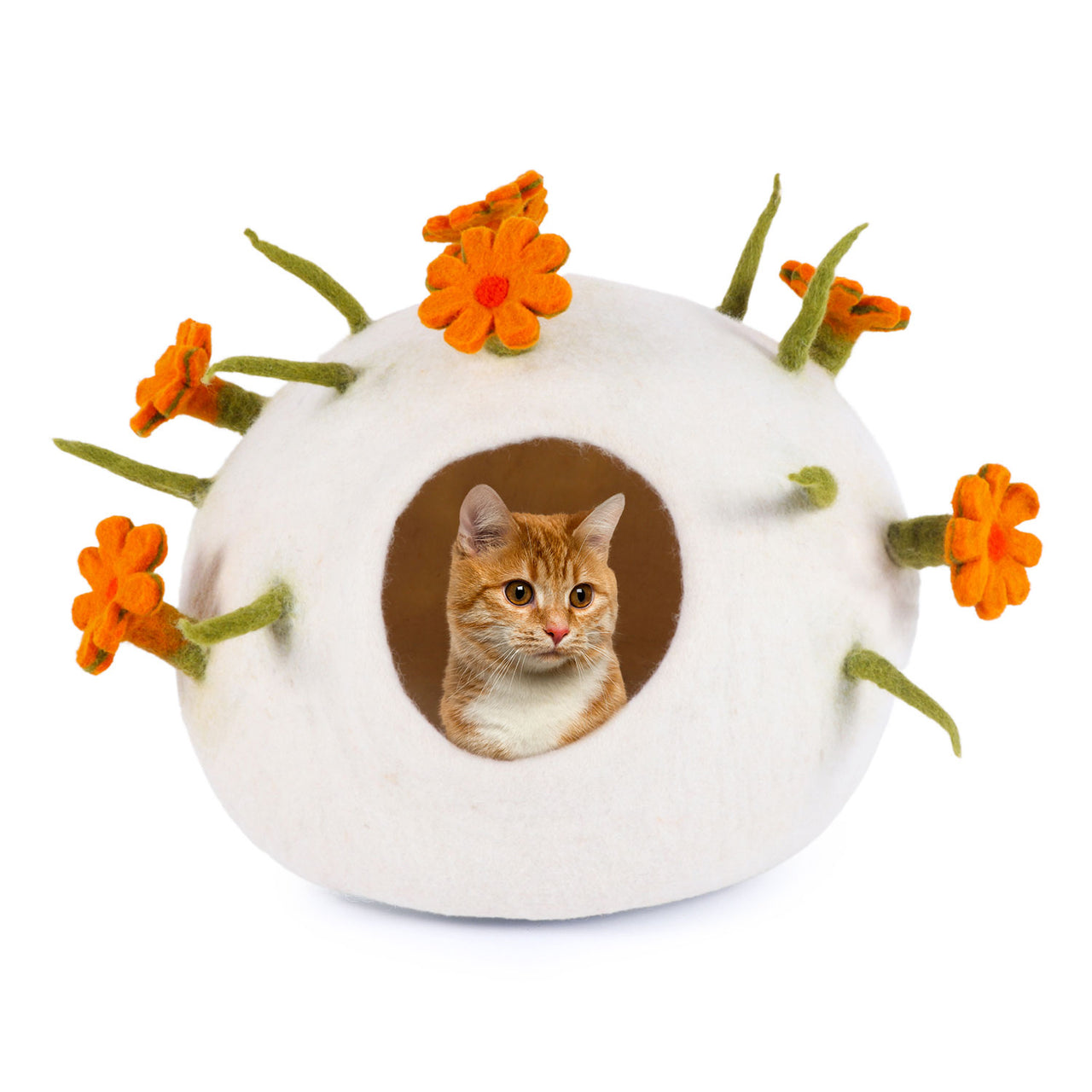 Description Care Instruction
Security and comfort along with a lot of love comes under the most basic needs of a cat. Apart from that, a place to sleep is one of the tangible needs that the cat requires. Why not provide a felt cat house to your dearest cat?
Manufactured with love, red coloured felt mushroom cat house with grass blades and felt stone balls offers your cat a secure, comfortable and warm place to sleep and relax.
Benefits:
Handcrafted: Pure nz wool is used to manufacture felt cat house that is handcrafted with love. Properly thickened nature makes wool cat cave bed more comfortable, soft and durable.
Harmless: No chemical is added or used in the manufacturing of felted wool cat cave bed. Because of that, felt cat house is harmless to the cats together with the whole environment.
Snuggly: Apart from gorgeous design, felt cat cave bed is a snuggly area that your cat obviously enjoys. It is warm, comfortable and cosy. In fact, wool cat cave will be a best gift you can offer to your cat.
Cleaned easily. No need to panic for the cleanliness of a felt cat cave. You can shake it well and clean by hand using cool water. Or, indoor cat house can be cleaned using vacuum. As the design is unique and crafted with felt mushroom, stone balls and grass blades, it's better to spot clean it.
Delightful: Perfectly shaped and perfectly felted nature makes wool felt cat cave delightful. It is so elegant that no one can resists. With world-class quality, you can amaze everyone out there along with your cat.
Meeting all needs that the cat requires, Felt and wool comes up with absolutely appealing cat cave bed. Felt cat house from Felt and wool provides performance at an acceptable price. In consideration to the satisfaction of our valuable customer, this design is especially made to exhibit captivating property that comes up with exceptional quality. Offer your dear cat the best gift with felt cat house.
Care instructions:
 As our cat caves are made from highest quality wool, they are easy to clean as well as to take care of. Without any worries, you can simply clean the felt cat house at home yourself.
Follow these following steps to take care of the product:
Shake well to remove dust particles or debris from inside.
Spot clean with a damp cloth or hands using cool water.
Not advisable to leave in wet places (Use soapy water gently for quick fixes).
Use of vacuum is recommended.
Dry cleaning is also possible but better to use the gentle cycle.
Hand made with love
Hand crafted with love from Nepal
Worldwide free shipping
FREE & FAST global shipping* on all orders
24 Hour Support Available