Premium Whale Tailed Felt Cat Cave, Wool cat cave, Handcrafted from Merino Wool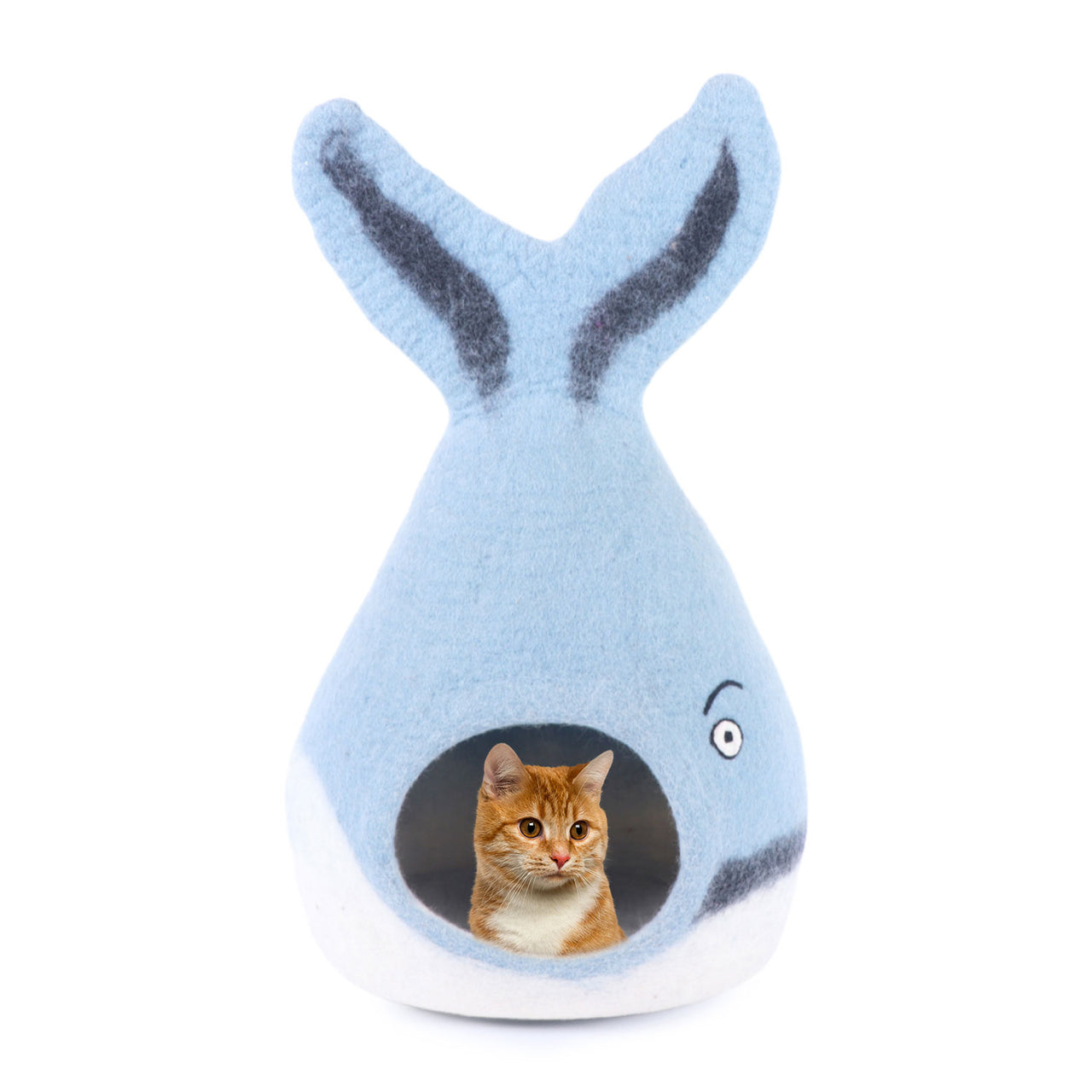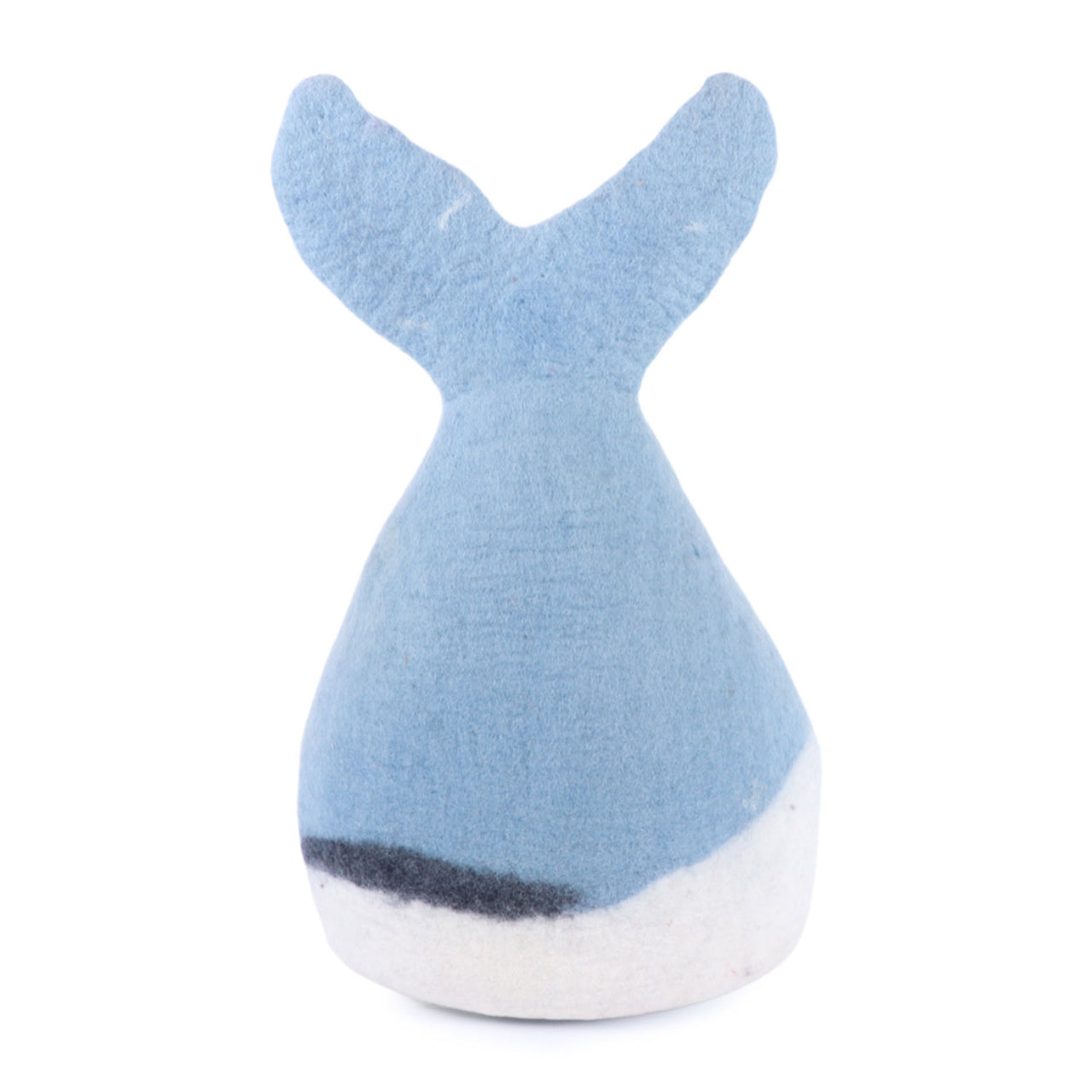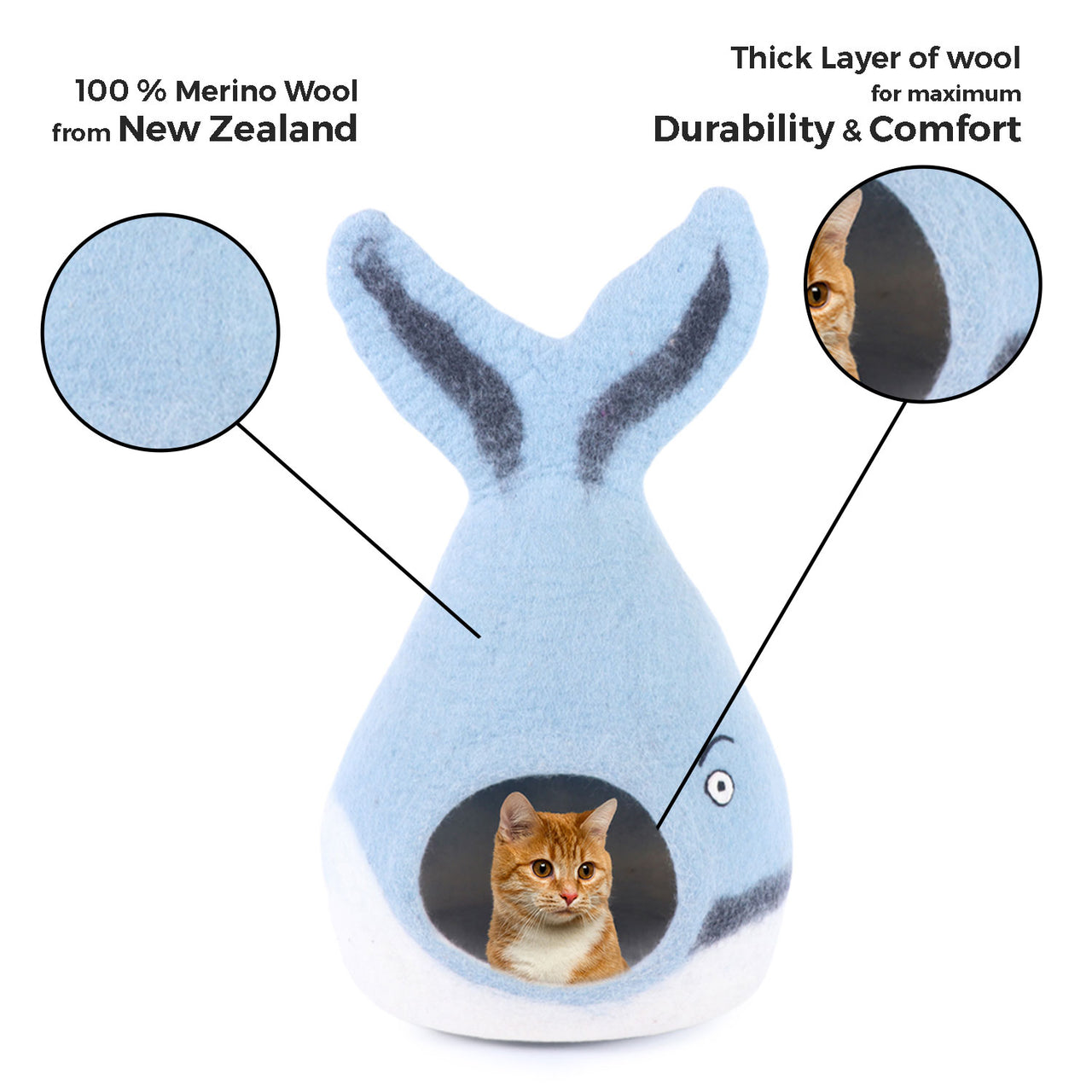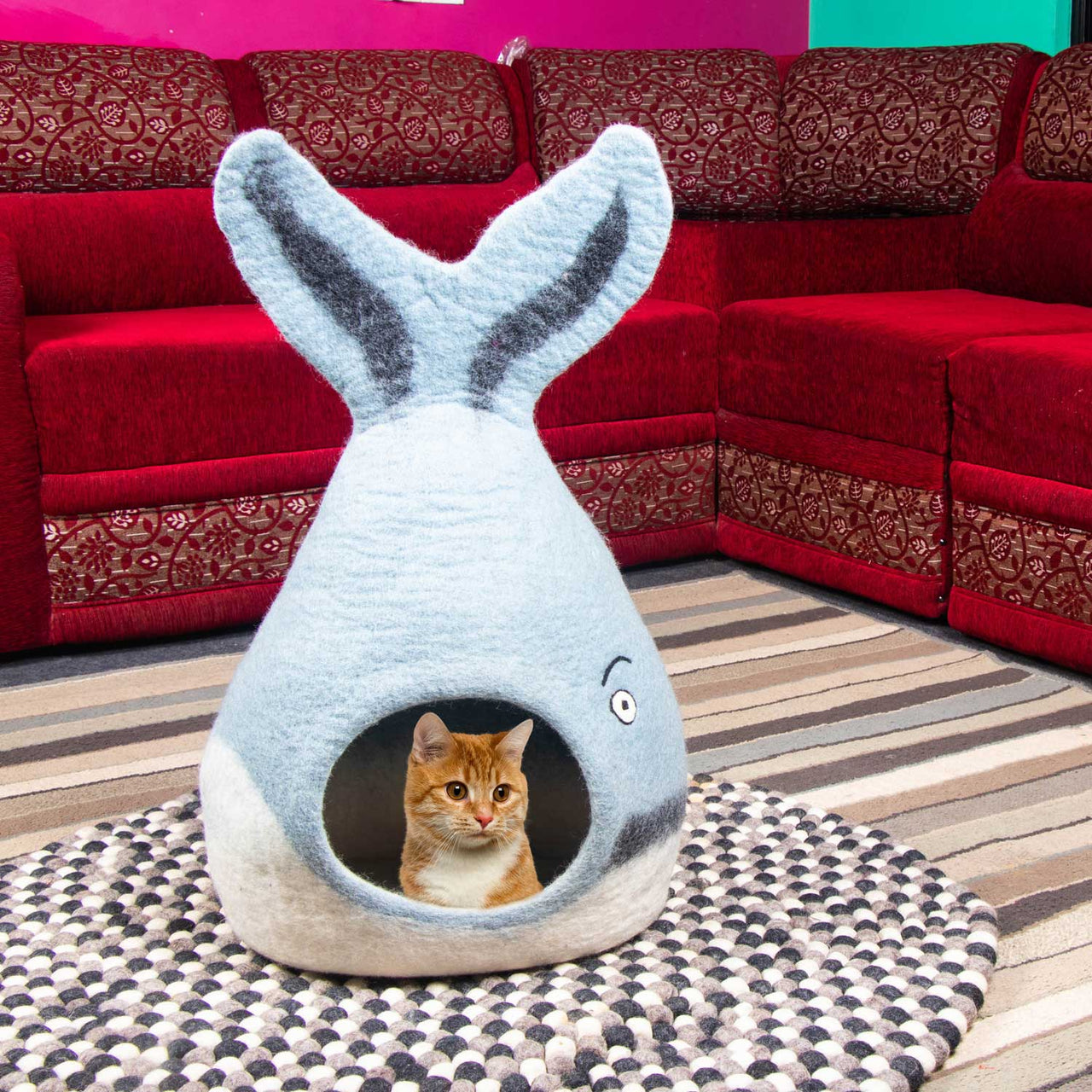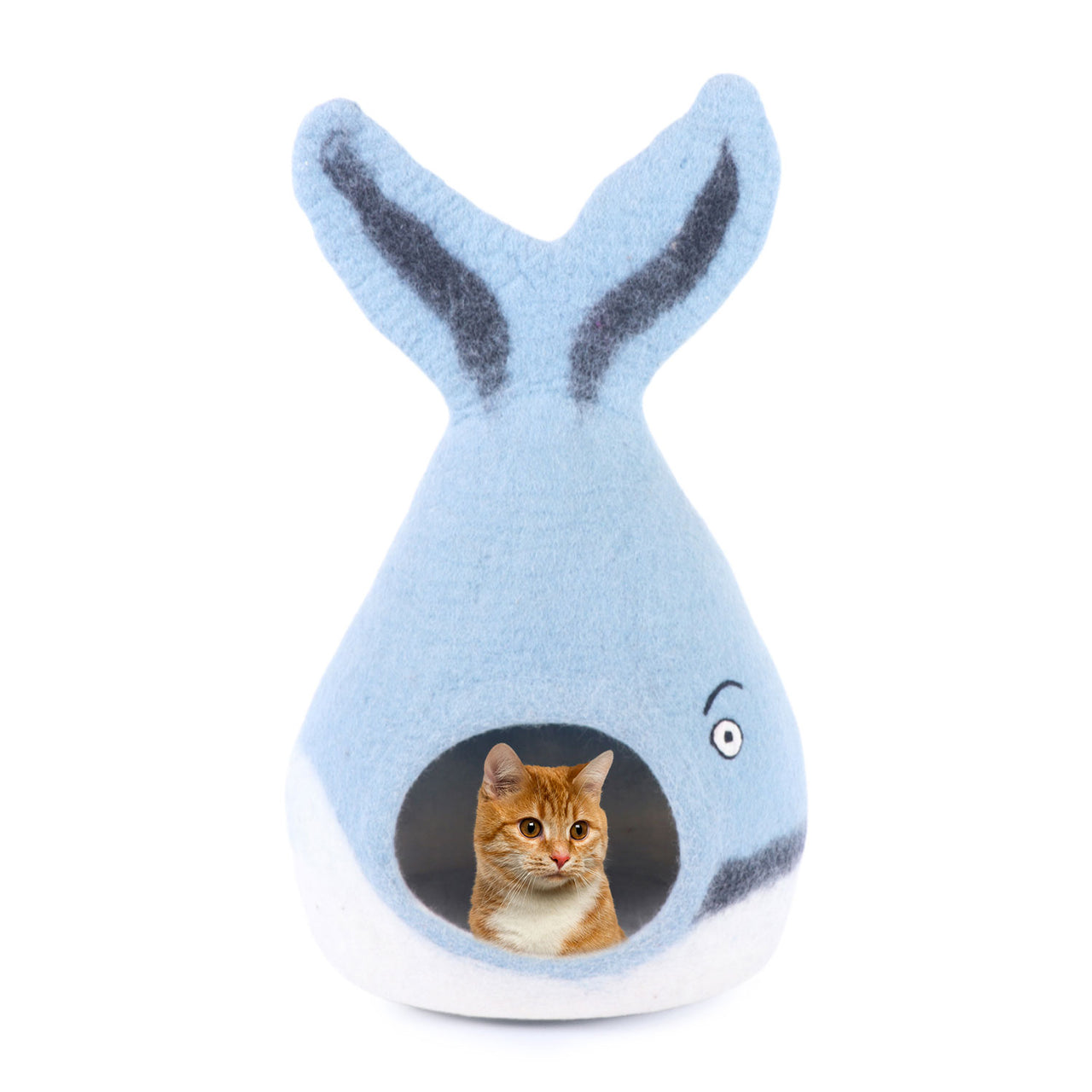 Description Care Instruction
Newly designed whale tailed felt cat house is a much more interesting product. With the benefits a common cat house provides, a whale tailed cat cave seems incredible. Apart from that there is an eye on the side of the hole that adds different look to the felt cat house.
In accordance to the comfort and secure place for your lovely cat, Felt and wool manufactures properly thickened wool felt cat cave bed.
Benefits:
Non-toxic: Wool felt cat cave are non-toxic in nature. There is no use of any kind of chemicals in its manufacturing process. Only soap and water is used and is handcrafted making felt cat house non-allergic and environmentally friendly.
Secure: A box loving behaviour of cats make them adore felt cat house. As it is semi-closed and comfortable, cats feel secure inside. They can spend their quality time by playing or relaxing as the wool felt cat cave reduces external noise as well.
Uniquely designed: You may have rarely seen whale tailed cat house along with the eye. Felt cat cave with whale tail is uniquely designed that makes it distinct than the rest.
Cleaned easily: Just use your hand with cool water to clean the felt cat house. You can spot clean or dry clean it if necessary. Cleaning of the felt cat house is easily done and consumes less time.
Easily carried: Felt cat bed is a light weight product that can be easily carried from one place to another without much effort. If you wish to switch it from one room to another or from home to working place, you don't need to bother. It can be reshaped as well.
Felt and wool is established with the aim of providing quality product at reasonable price as our prime motive is to satisfy our customers. With wide range of designs, we present you light blue, white and black coloured mixed felt cat house. Being available in different sizes, whale tailed cat house provides a pleasant look to the entire area where it's placed.
Care instructions:
 As our cat caves are made from highest quality wool, they are easy to clean as well as to take care of. Without any worries, you can simply clean the felt cat house at home yourself.
Follow these following steps to take care of the product:
Shake well to remove dust particles or debris from inside.
Spot clean with a damp cloth or hands using cool water.
Not advisable to leave in wet places (Use soapy water gently for quick fixes).
Use of vacuum is recommended.
Dry cleaning is also possible but better to use the gentle cycle.
Hand made with love
Hand crafted with love from Nepal
Worldwide free shipping
FREE & FAST global shipping* on all orders
24 Hour Support Available