Rectangular felt ball rug-Premium quality felt ball rug
Size
40x60 cm
90x150 cm
120x180 cm
150x240 cm
180x275 cm
240x300 cm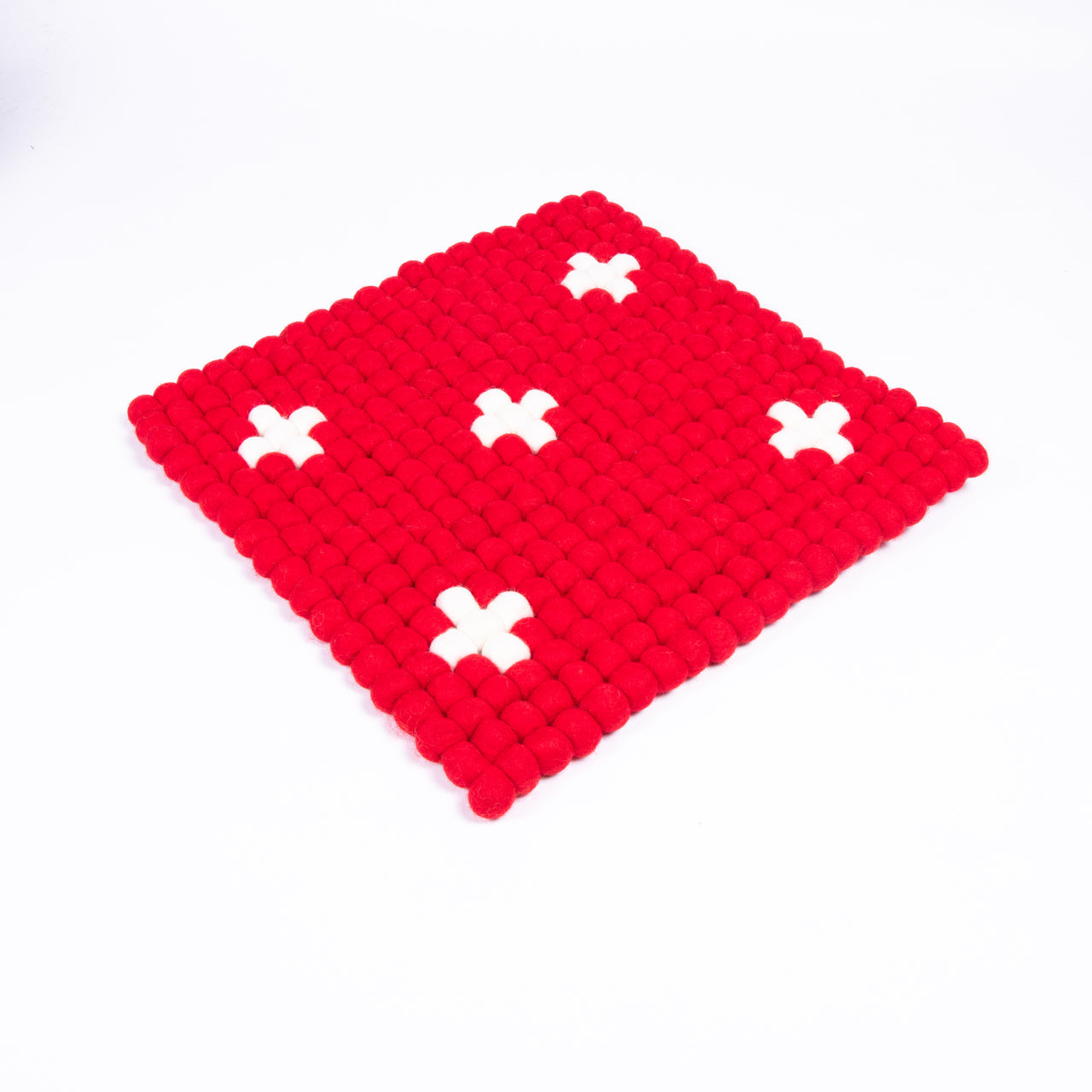 Description
Care Instruction
Size
Introducing you the special floor covering that defines and warms up your entire space. Wool felt ball rug with thermal insulating property not only warms the room but also adds extra decor. Feel refreshed and comfortable with our handmade felt ball rug.
Benefits:
Warms up entire floor: Heat that is produced naturally from the felted rug keeps the entire floor warm wherever it is placed.
Beneficial for health: Felted using no chemical makes the product instantly a better option for all including health conscious people.
Pet friendly: Surprisingly, felt wool products including felt ball rug is pet friendly as it is non-allergic and doesn't promote the growth of bacteria.
Enhancing: Using of ball rug enhances the beauty of its placement area giving the head turning attraction.
Protective: Felt ball rug provides natural protective barrier from water stopping its spill.
Assembling of the felt wool balls which are boldly coloured gives an outstanding appearance to the felt rug. Because of its eco-friendly, durable and protective nature, one can comparatively have a better carpet at sensible price.
Care instruction for felt ball rugs:
Above all, hand washing is the best way of cleaning wool felted products including ball rugs. So, it's better to hand wash it
The ball rug can be washed in a gentle cycle and then sundried. You can dry clean it as well.
Spot cleaning of the rug can also be a great choice of cleaning as it requires less effort.
You can use soapy water to give a quick fix to the felted balls that are stitched to form the rug.
Keep in mind that you don't soak the balls or rub them aggressively. If you do so, your rug can get damaged or its quality may degrade.
One can simply remove the dust and dirt from the ball rug using a vacuum cleaner.
In addition, felt ball rug can be regularly cleaned. But, do not place the ball rug in a wet area.
Hand made with love
Hand crafted with love from Nepal
Worldwide free shipping
FREE & FAST global shipping* on all orders
24 Hour Support Available