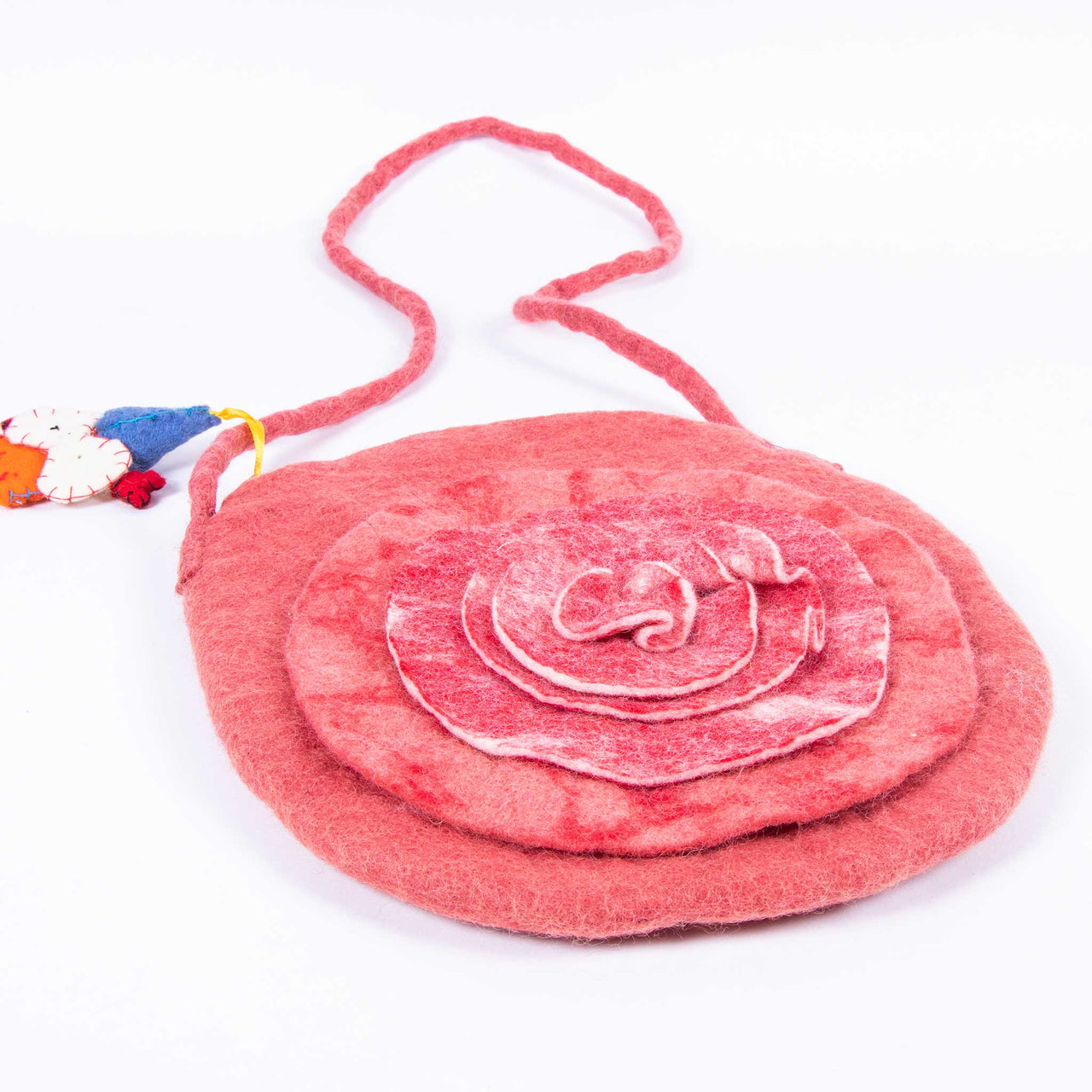 Description Care Instruction
Pink is of course a sweet colour. Why not get a sweet pink felt wool bag? It's as attractive and loveable as you that turn the head of each and every one out there.
Light weighted nature of felt bag has always been its plus point. Along with a sophisticated design, you can have a unique felt bag which can be carried easily.
We all want to gift our dear ones something that is special and made with love. Nothing can beat wool felt bag as it is special as well as manufactured with love.
Purchasing of a woolen bag not only helps you carry your valuables, but is also economical. You can have a fascinating product that is of top quality and durability.
The wool used in felt bag is of azo free dyes. So, you don't have to worry about colour fastness in a felt bag.
Care instruction for Wool Felt Bag.
Hands wash using cool water.
Regular cleaning can also be done by blotting with a damp sponge.
Gently use a soft brush for cleaning the dust or debris on the bag
Never use any other direct heat source to make the felt bag dried.
Wiping with a wet cloth will remove most stains. You can spot clean as well.
Do not machine wash it. If you want then use gentle cycles only
Hand made with love
Hand crafted with love from Nepal
Worldwide free shipping
FREE & FAST global shipping* on all orders
24 Hour Support Available