Tie dye felt slippers
Size
36
37
38
39
40
41
42
43
44
45
46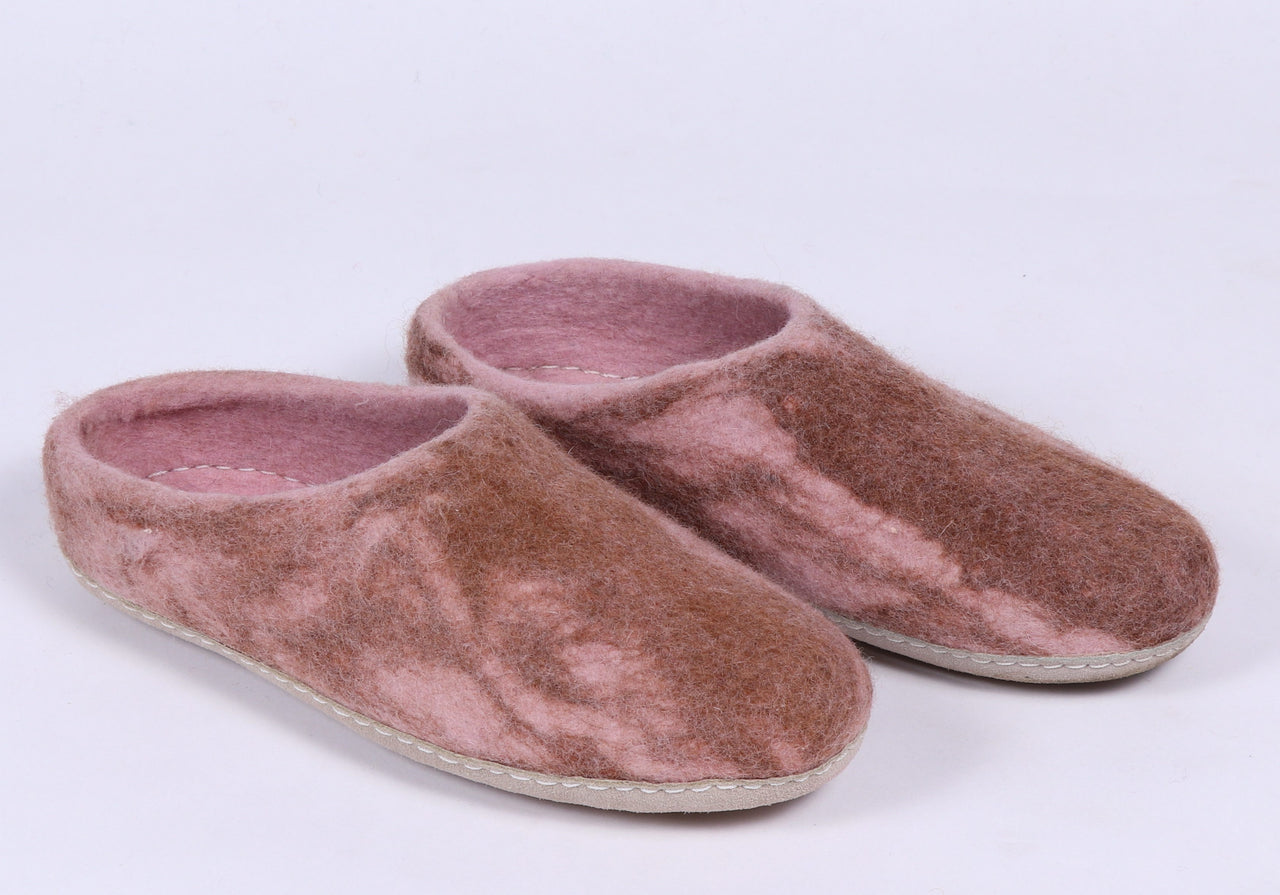 Description
Care Instruction
Size
Are you tired of changing slippers time and often? Why not use wool felted one? Handmade felt slippers are warm, soft and comfortable at the same time. Apart from that, it is durable and lasts for the life time.
Felted wool slippers are the comfortable slip-on shoe that can be worn indoors elegantly as it is light weighted. Accompanied by that, the tie dye felt slippers are great in use and attractive in look.
Features:
Alluring design
Soft and comfortable
Handmade
Long lasting
Easily cleaned
Eco-friendly
Benefits:
Tie dye felt slipper comes with alluring design that nobody can resist. It is beautiful and provides a pleasant feel to those wearing it.
We all expect our slippers to be soft and comfortable at the same time. Possessing the same feature, felt slippers are satisfying 100+ customers worldwide from many years.
Felt slippers from Felt and wool are all handmade by local Nepali artisans. Made by hands with love, the slippers are of prettiest design and durable. In short, it lasts for the life time doubtlessly.
Slippers from New Zealand wool are not difficult to clean and take care of. Hand wash or spot clean it for the best result. Or, you can machine wash it as well.
Manufactured with 100% pure merino wool, felt slippers are non-toxic in nature. Followed by that, the dyes are all azo free that creates no harm in the environment. Therefore, the felt slippers are eco-friendly in nature.
Felt slippers are available in any size and any colour imaginable. Felt and wool produces felt slippers for women as well as men with top quality. As customer satisfaction is our main goal, we provide you the best.
Care instructions for footwear (slippers, shoes and boots)
Follow these following steps to take care of the felt foot wears:
Shake well to remove dust particles or debris from inside.
Spot clean the footwear with a damp cloth or hands using cool water.
Not advisable to leave in wet places.
Use soapy water gently for quick fixes.
Use of vacuum is recommended.
Dry cleaning is also possible but better to use the gentle cycle.
Wash with hands as hand washing is the best way of cleaning wool felted products.
Hand made with love
Hand crafted with love from Nepal
Worldwide free shipping
FREE & FAST global shipping* on all orders
24 Hour Support Available