Top quality felt handbags/Felt bag
Style
Natural dog design
Natural cat design
Pink cat design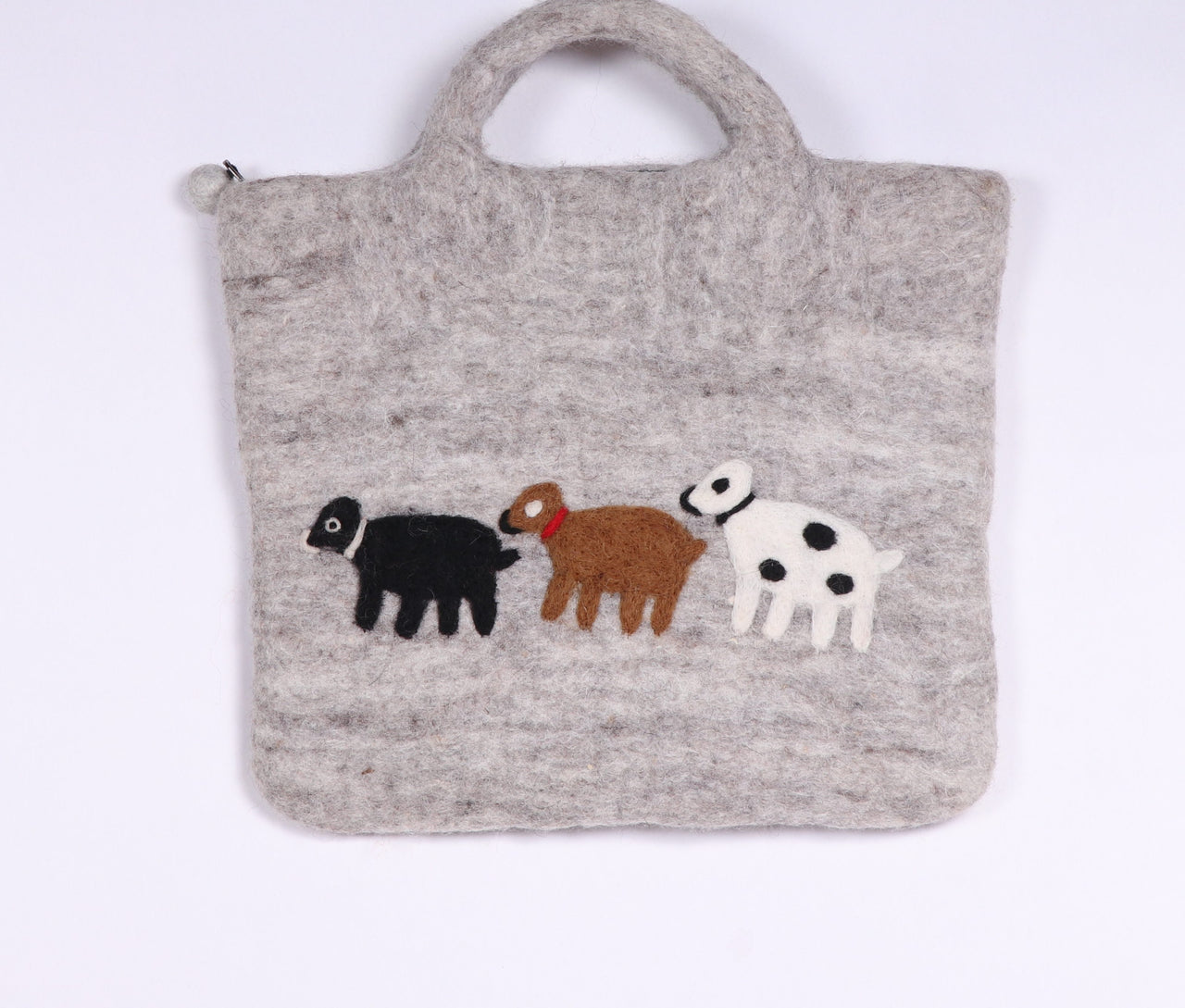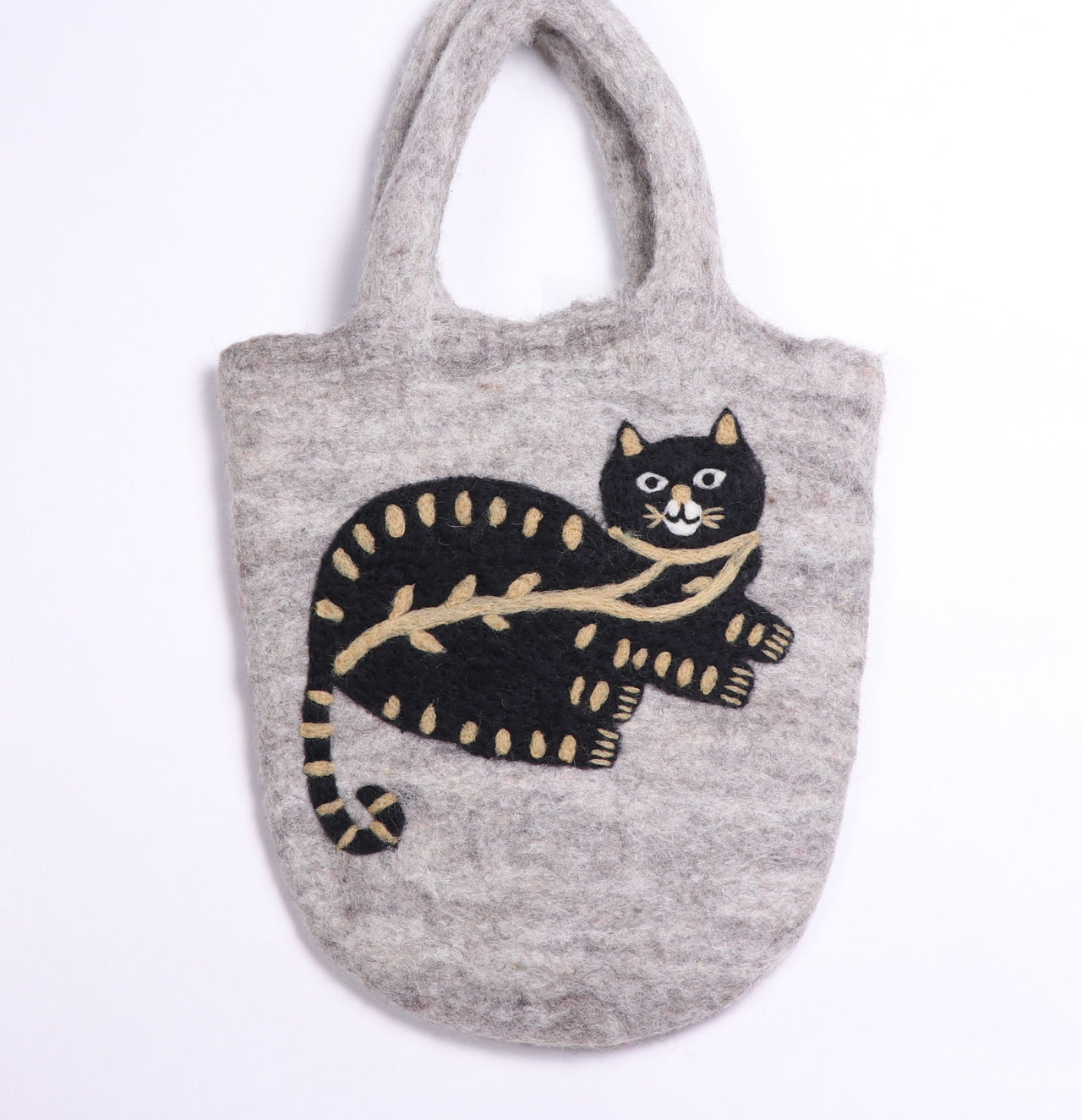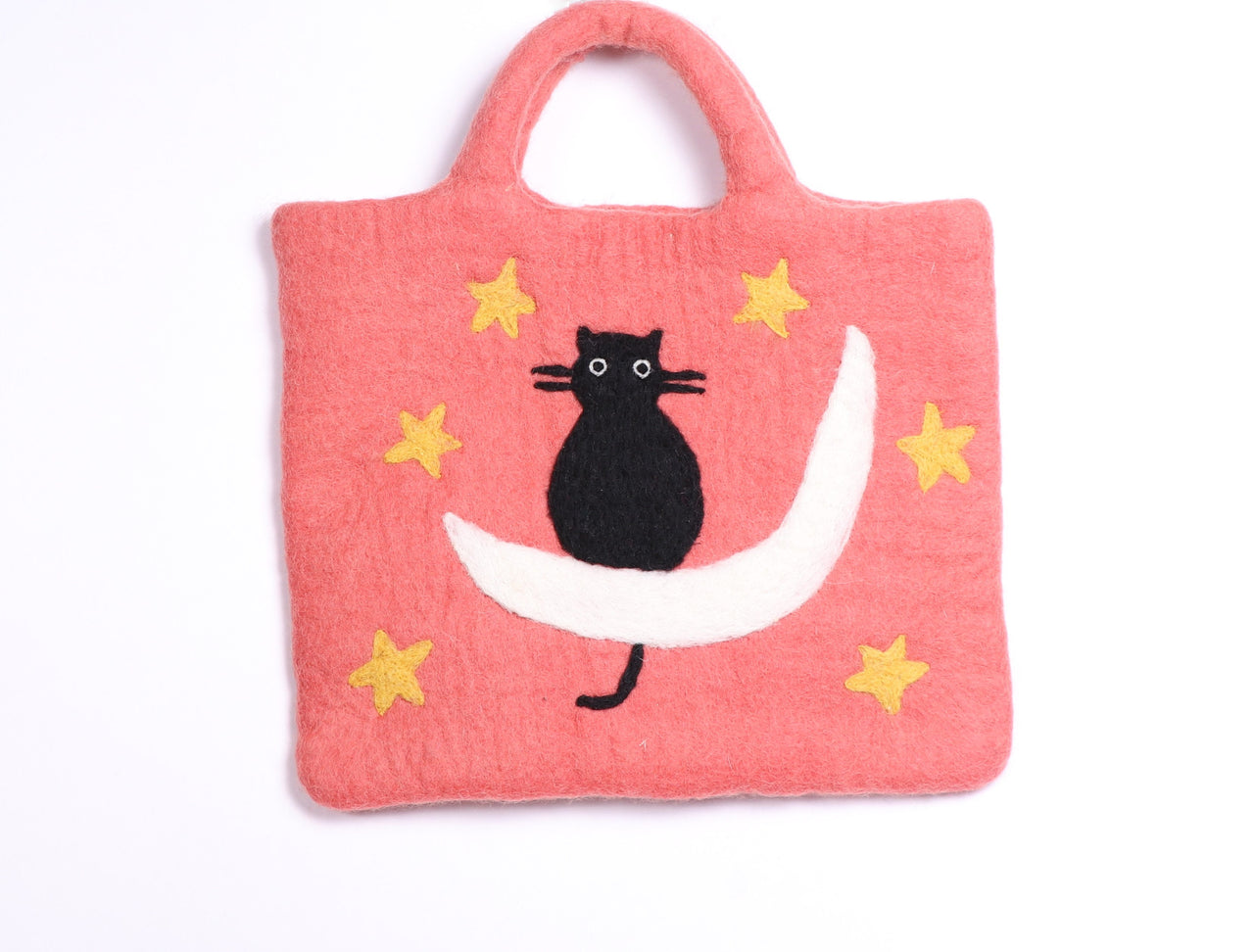 Description Care Instruction
Discover the ultimate combination of style and quality with a Top quality felt handbag. Handcrafted from premium wool felt, this versatile and durable bag offers both practicality and beauty. Elevate your everyday look with this must-have accessory.
Benefits of a Top quality felt handbag:
Durable material: Made from premium wool felt this bag is strong and long-lasting.
Soft and comfortable: The wool felt material is gentle on the skin and comfortable to wear.
Eco-friendly: Made from sustainable materials, this felt bag is an environmentally conscious choice.
Handcrafted: Each bag is handcrafted, making it a unique and one-of-a-kind accessory.
Versatile: Suitable for a variety of occasions and personal styles.
Stylish: With its sleek and elegant design, this felt handbag is the perfect accessory for any outfit.
Practical: With ample room for all your essentials, this bag is both functional and stylish.
Upgrade your accessory with a Top quality felt handbag. Crafted from premium wool felt, this eco-friendly and durable bag delivers comfort, versatility, and style in one unique package. Make a statement with this must-have handcrafted accessory.
Care instruction for Wool Felt Bag.
Hands wash using cool water.
Regular cleaning can also be done by blotting with a damp sponge.
Gently use a soft brush for cleaning the dust or debris on the bag
Never use any other direct heat source to make the felt bag dried.
Wiping with a wet cloth will remove most stains. You can spot clean as well.
Do not machine wash it. If you want then use gentle cycles only
Hand made with love
Hand crafted with love from Nepal
Worldwide free shipping
FREE & FAST global shipping* on all orders
24 Hour Support Available