Cat Faced Wool Cat Cave, Felt Cat Cave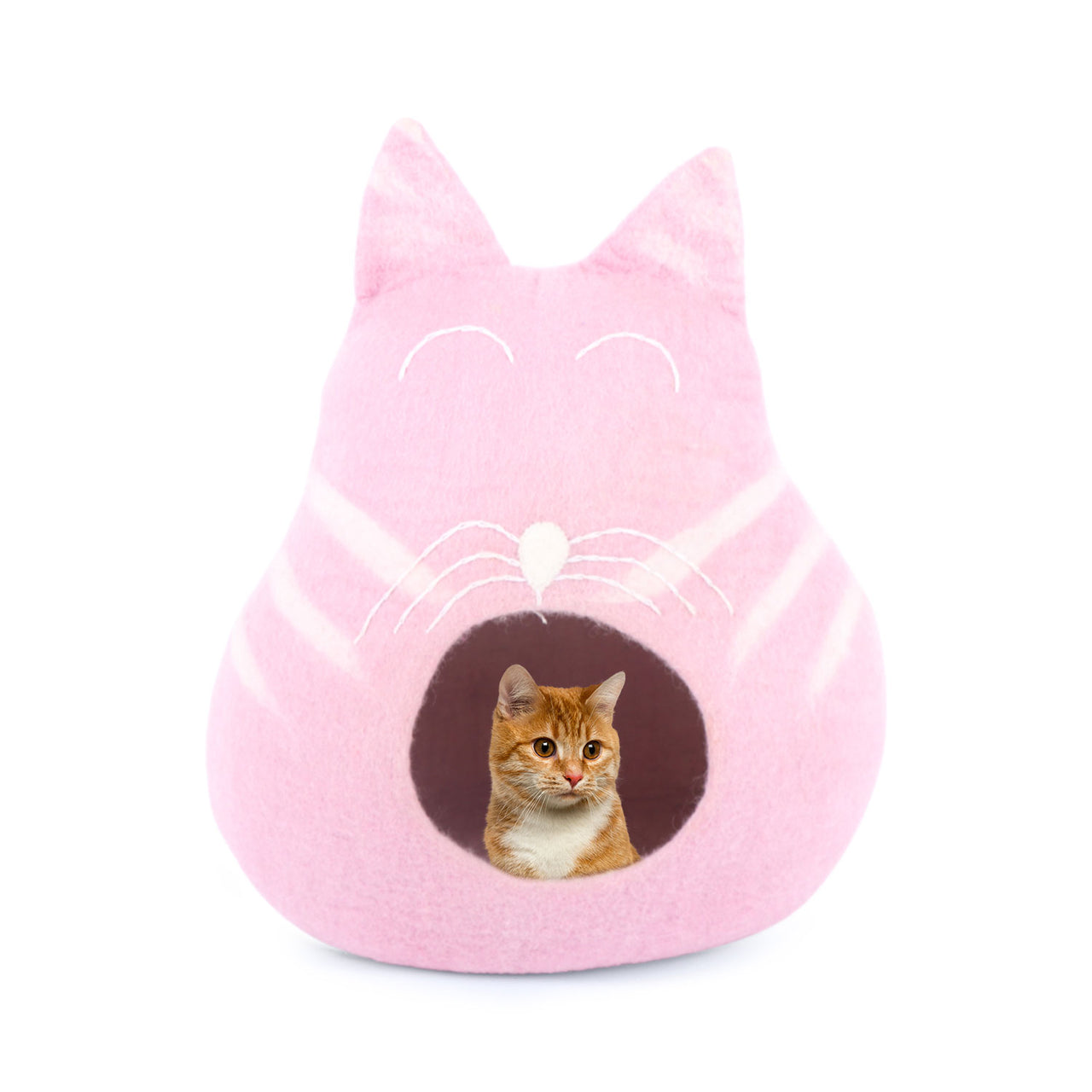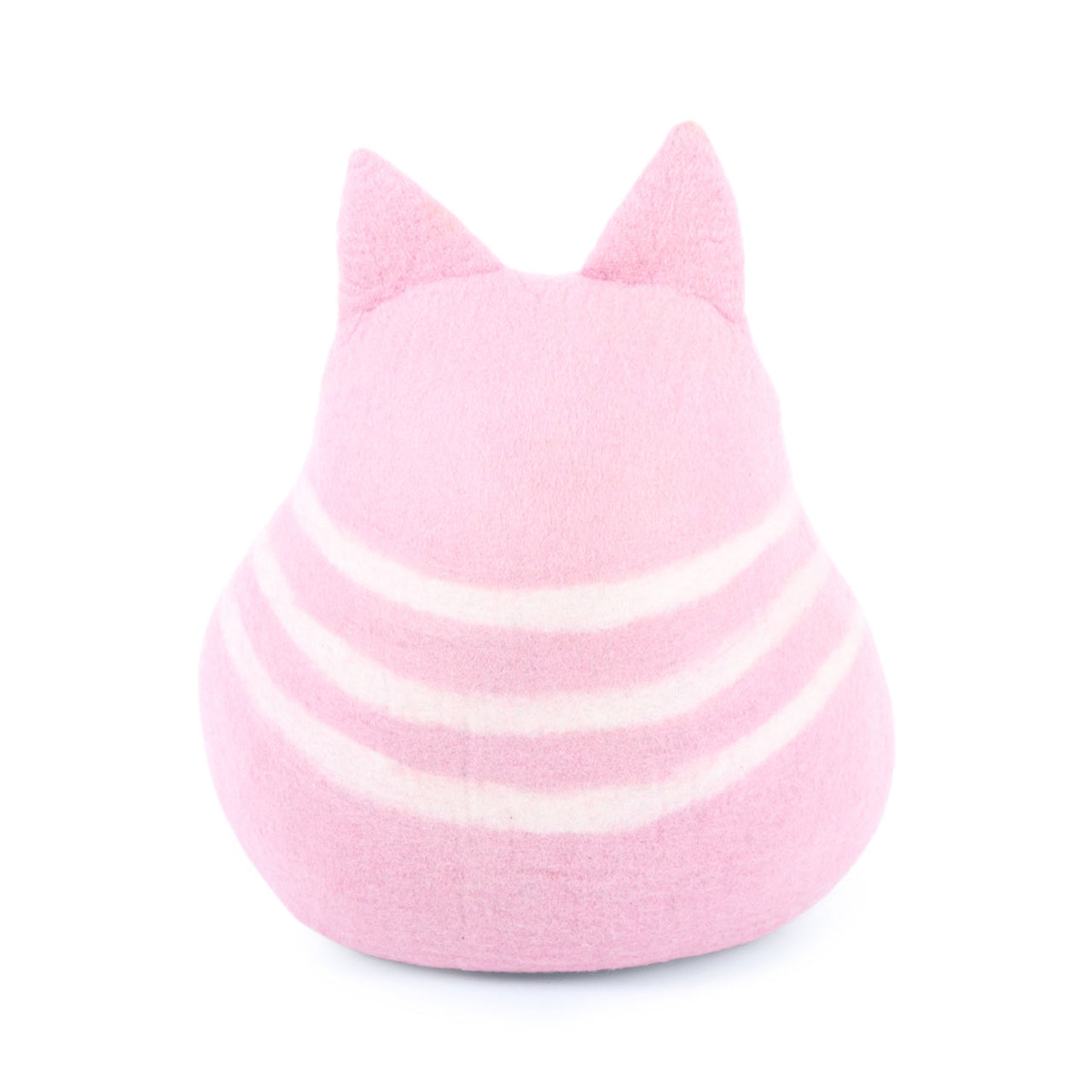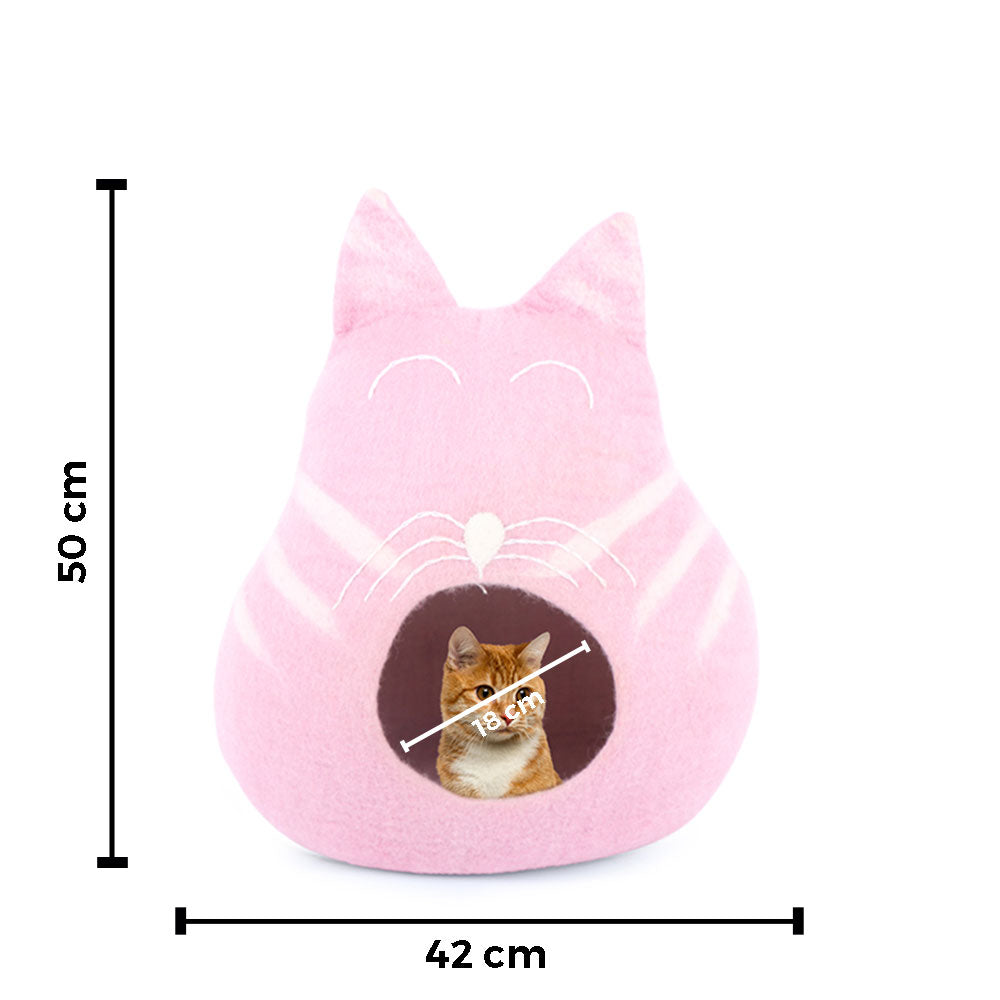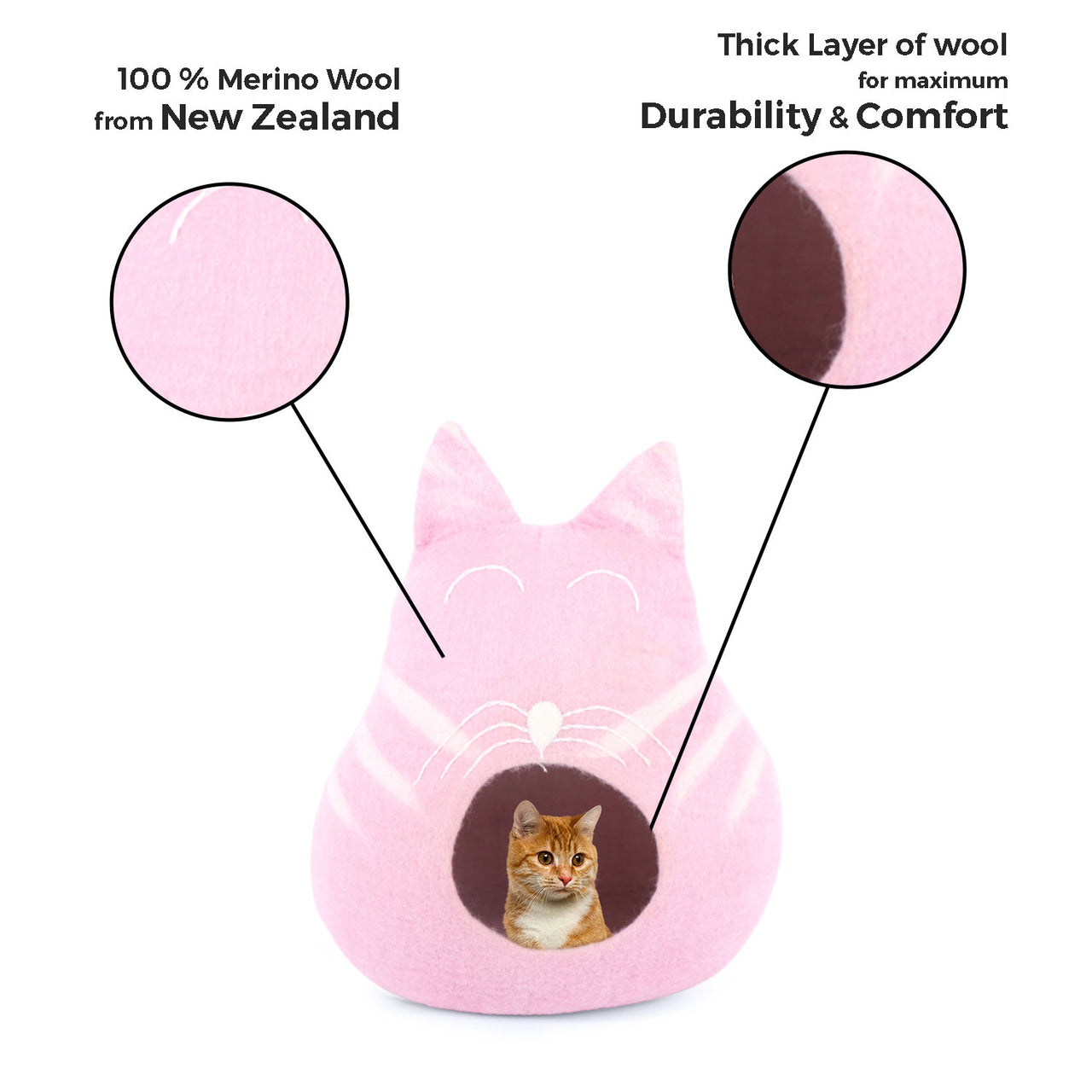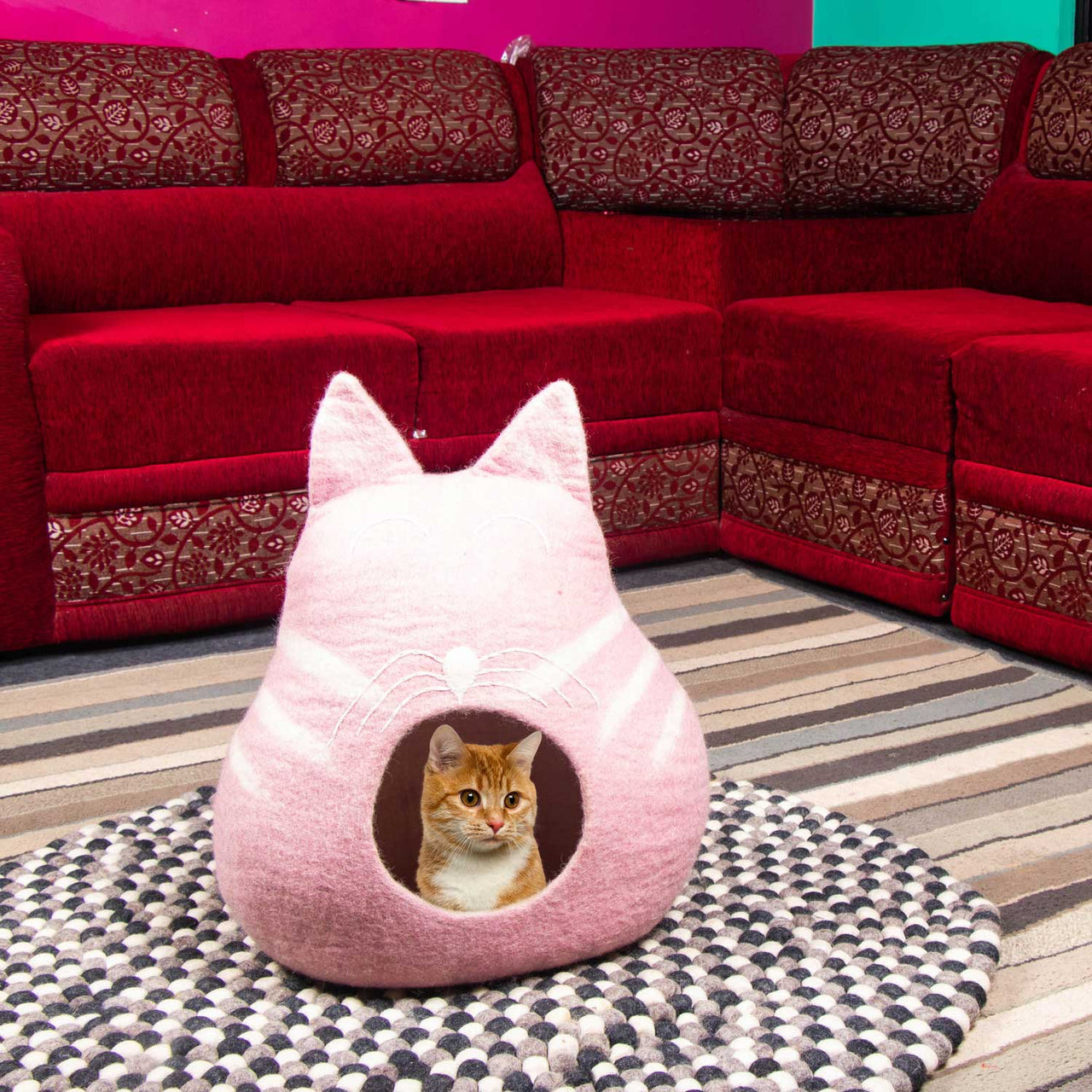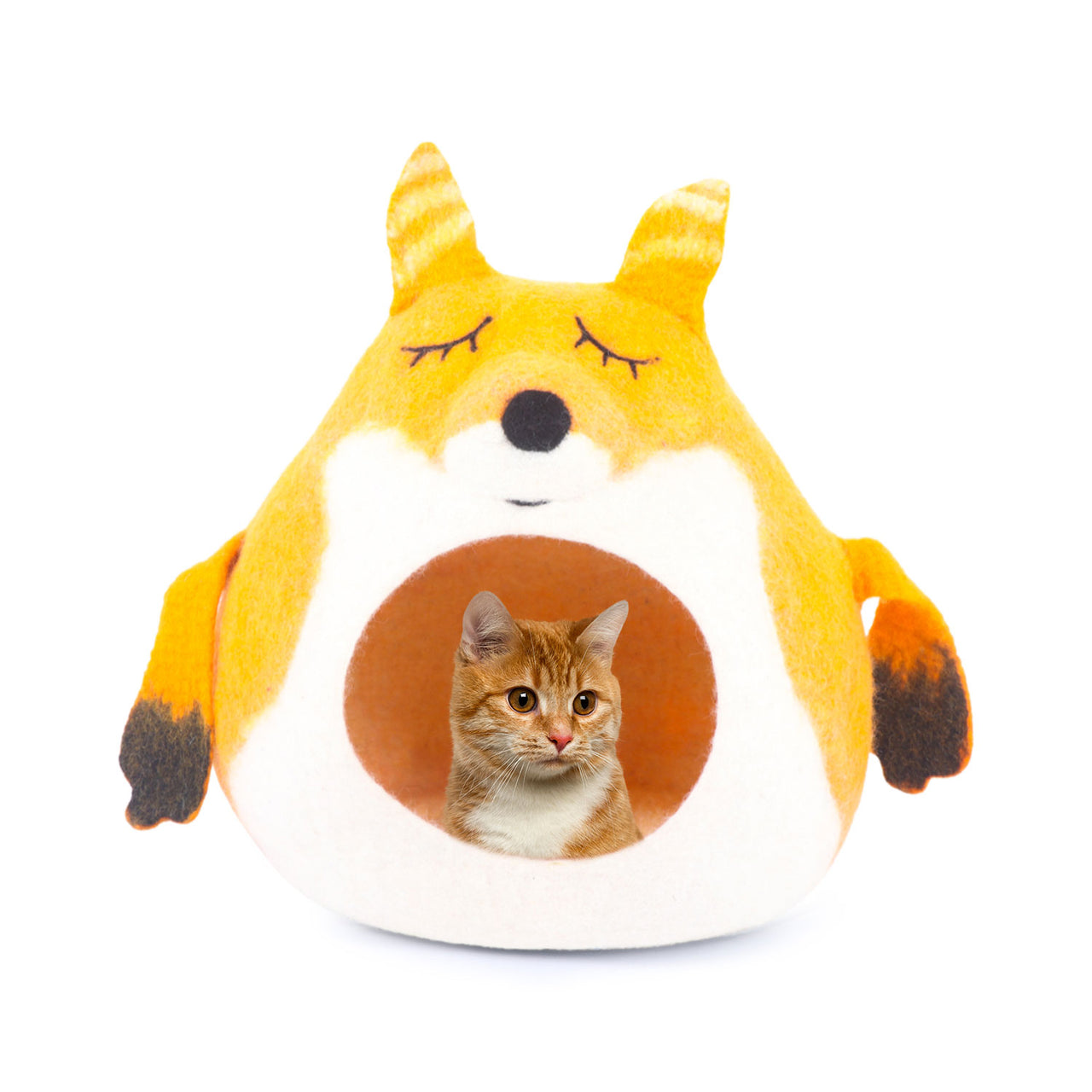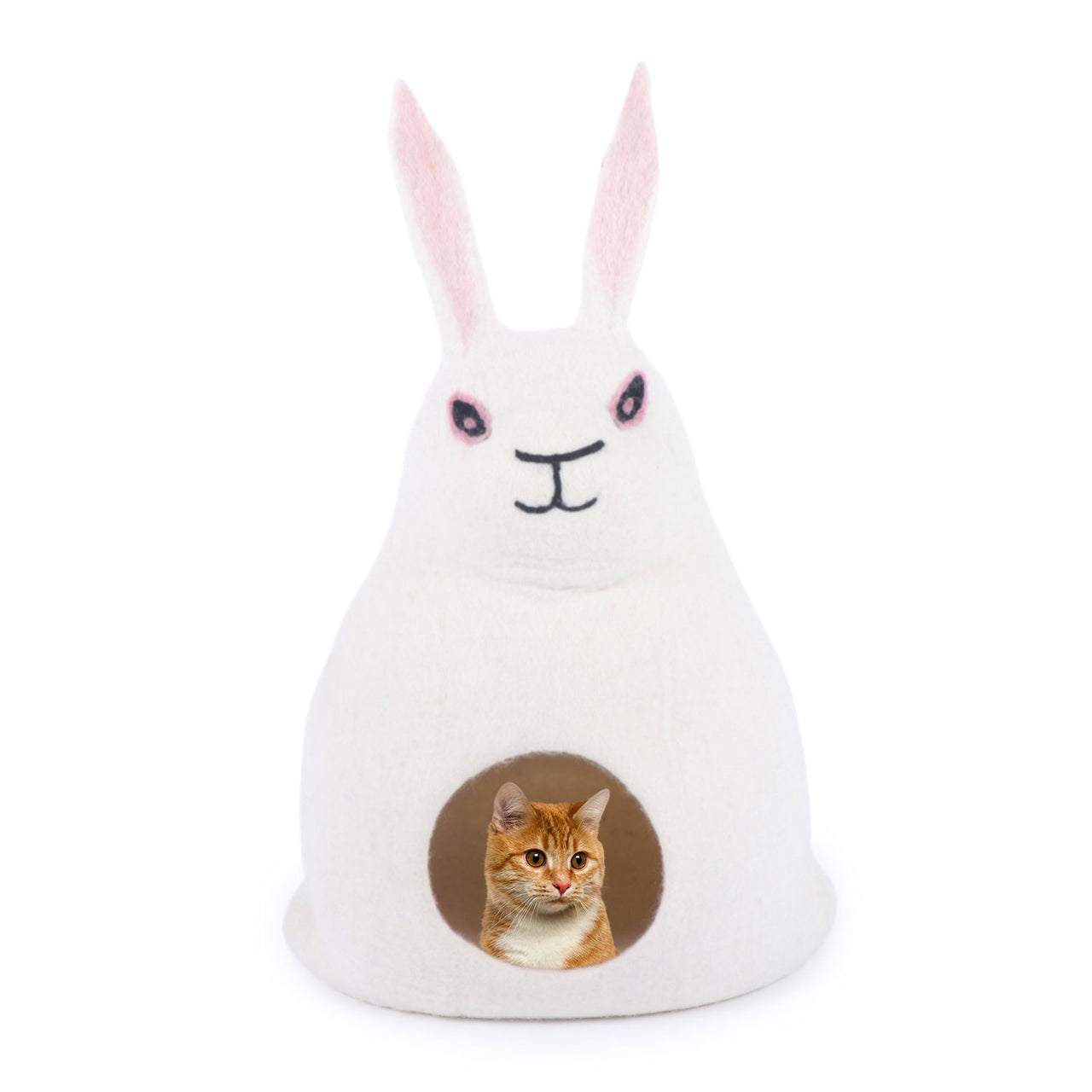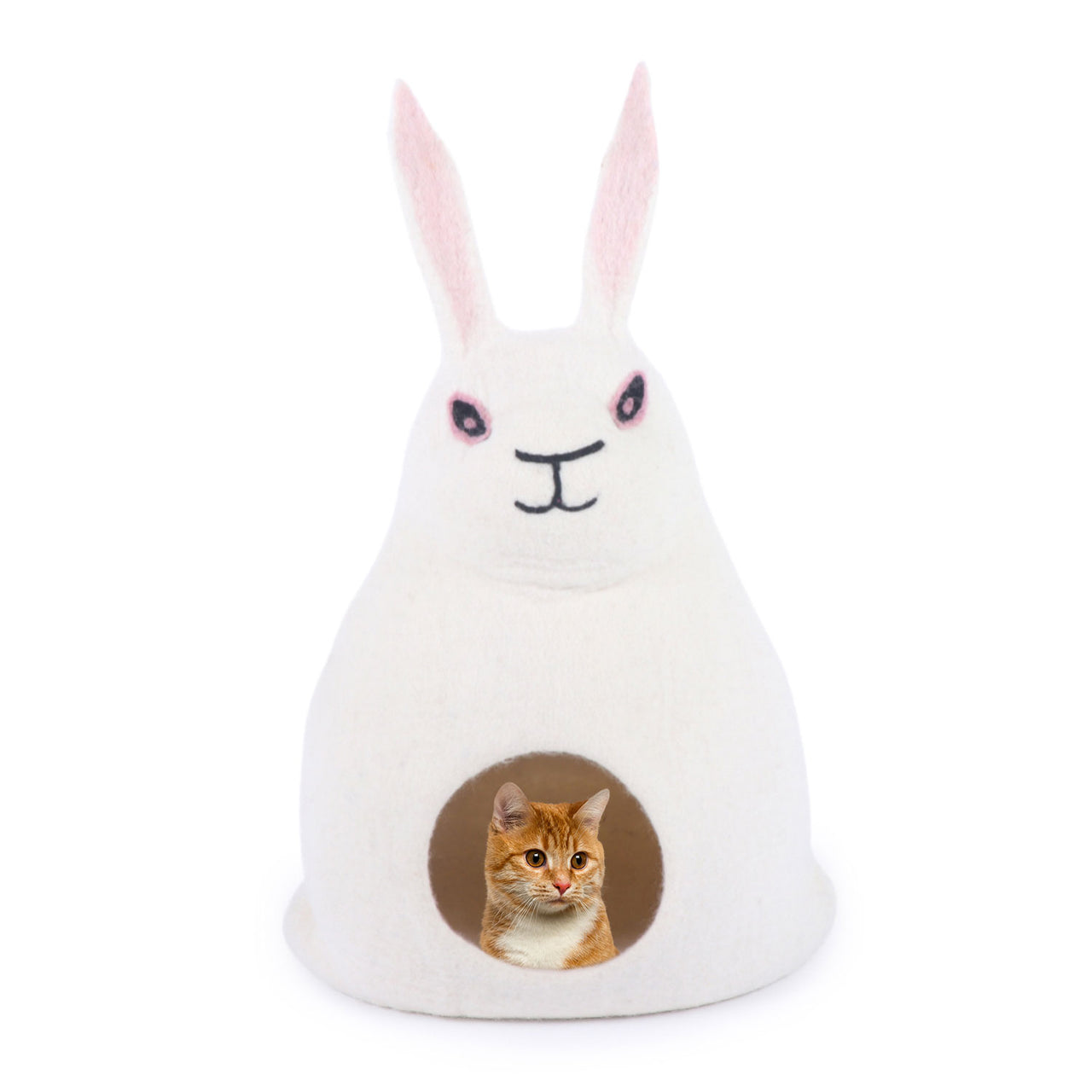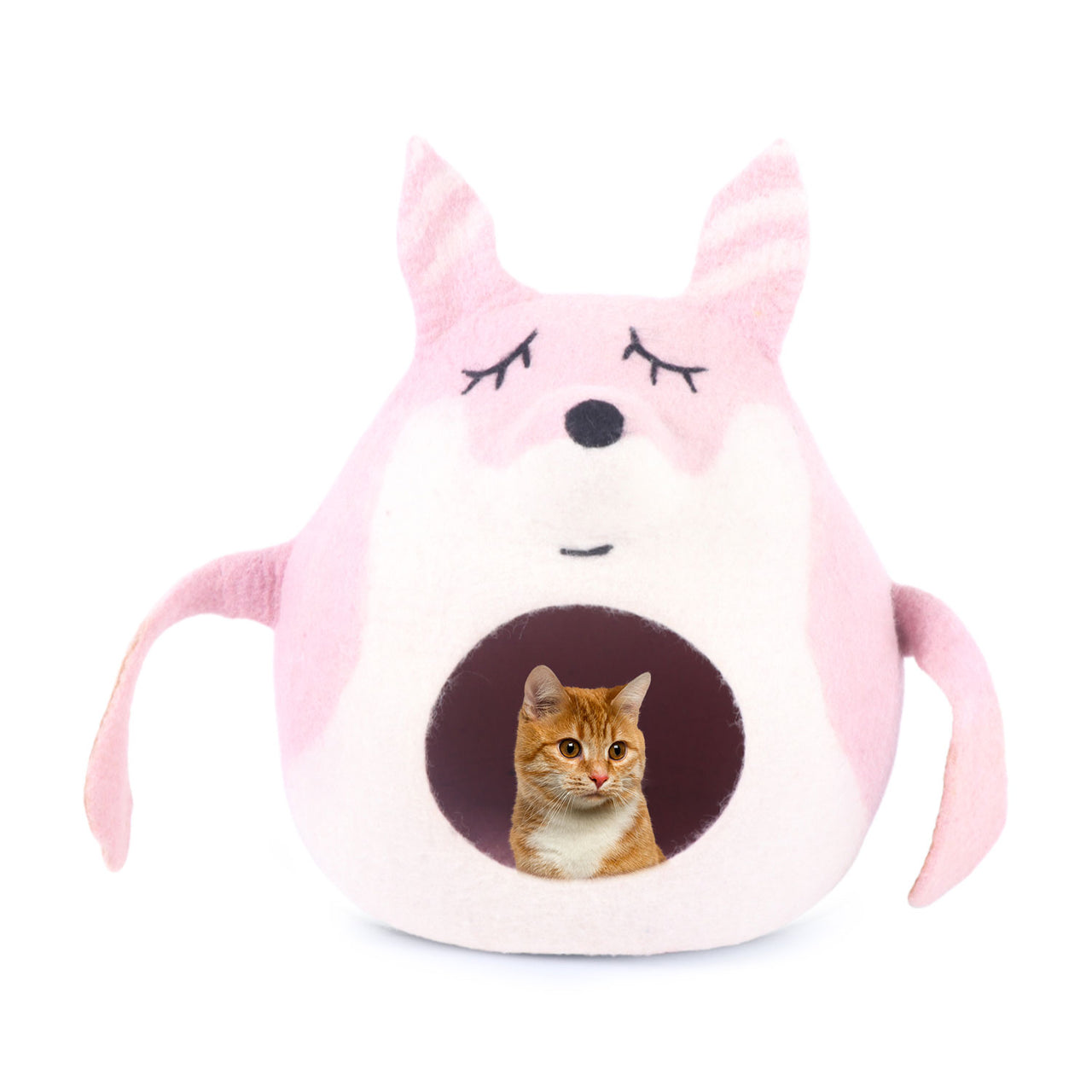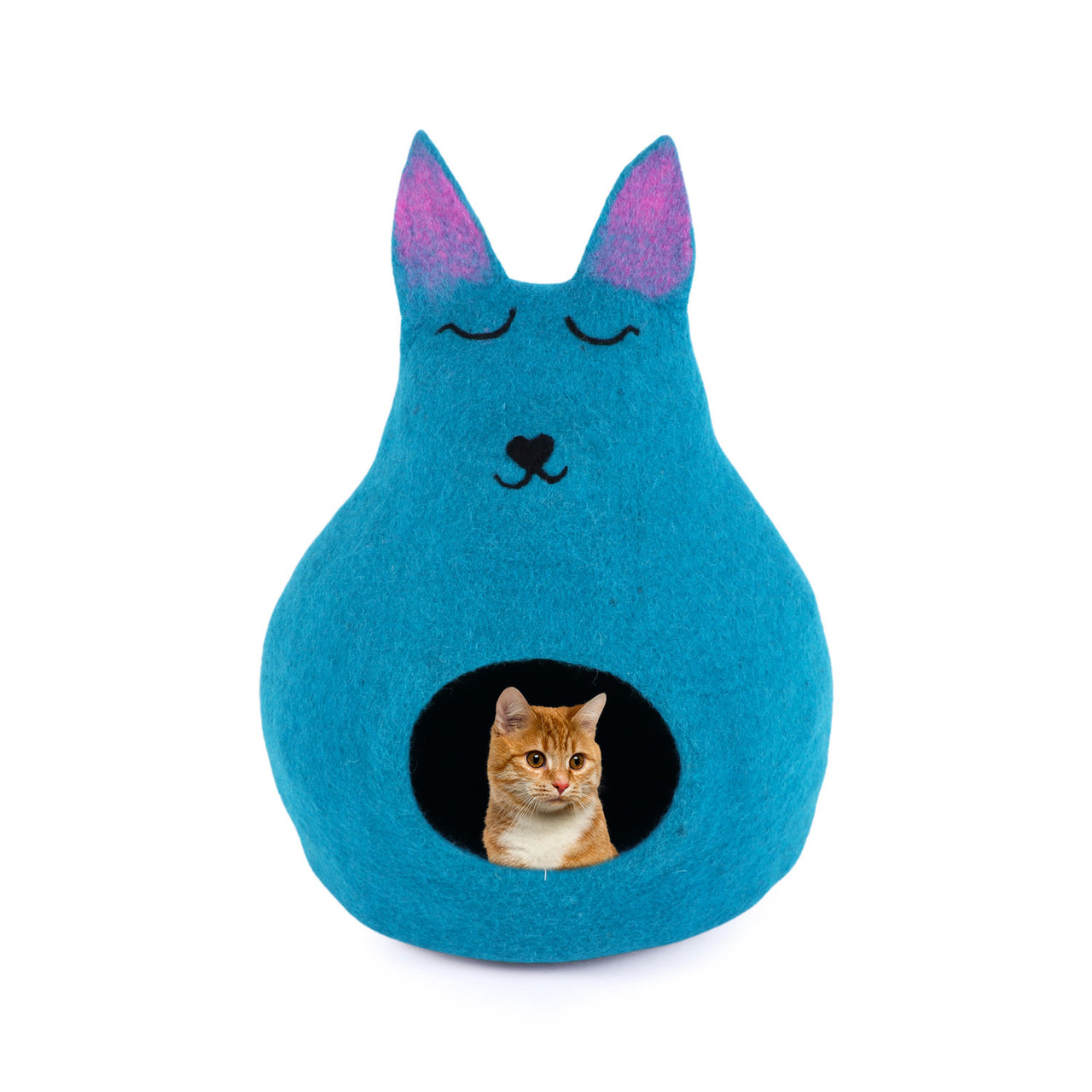 Description Care Instruction
Cats' mysteries are as natural as whiskers. Pairing with the cat, Felt and wool offers you a pink coloured cat faced cat house that has pretty whiskers as your cat does.
Enhancing the cuteness of a cat, sweet colour i.e. pink is used as well as the felt cat house is given the woven eyes and whiskers. A similar faced product; your cat will definitely love.
Benefits:
Wool felt cat cave possesses superior thermal insulating property that releases heat naturally providing warmness.
Properly thickened nature makes felt cat cave snuggly and the most comfortable place that cat definitely adores.
Semi-closed nature of felt cat house reduces external noise which helps the cat to relax, take nap and enjoy its daily play time.
Manufactured in Nepal by local craftsperson, felt cat cave possesses no chemicals. It is non-allergic and non-toxic in nature.
Being a light weighted product, felt wool cat cave can be carried easily from one place to another.
As cat house is a felt item, it can be cleaned without any worries. One can clean by hands using cool water or can dry clean and spot clean as well.
Sweetness of pink and the white stripes along with hand woven eyes and whiskers makes the felt cat house look incredibly beautiful and attractive.
Cat house itself sounds amazing. When it's from the felted wool, it catches the eye of everyone. Using the sweet pink colour and cat like face, a pretty felt cat house is presented to you to elegantly decor the entire area.
Cats spend 70% of their life just by sleeping. They sleep a lot and of course prefers snuggly place avoiding cold floor. A felt cat house can be their perfect gift as it delivers numbers of benefits as mentioned above. Keeping in mind the core need as well as your affection towards your cat, Felt and wool offers you a felt cat house that is beneficial for everyone including our environment.
Care instructions:
 As our cat caves are made from highest quality wool, they are easy to clean as well as to take care of. Without any worries, you can simply clean the felt cat house at home yourself.
Follow these following steps to take care of the product:
Shake well to remove dust particles or debris from inside.
Spot clean with a damp cloth or hands using cool water.
Not advisable to leave in wet places (Use soapy water gently for quick fixes).
Use of vacuum is recommended.
Dry cleaning is also possible but better to use the gentle cycle.
Hand made with love
Hand crafted with love from Nepal
Worldwide free shipping
FREE & FAST global shipping* on all orders
24 Hour Support Available