Wool Cat Cave, Felted Wool Cat Cave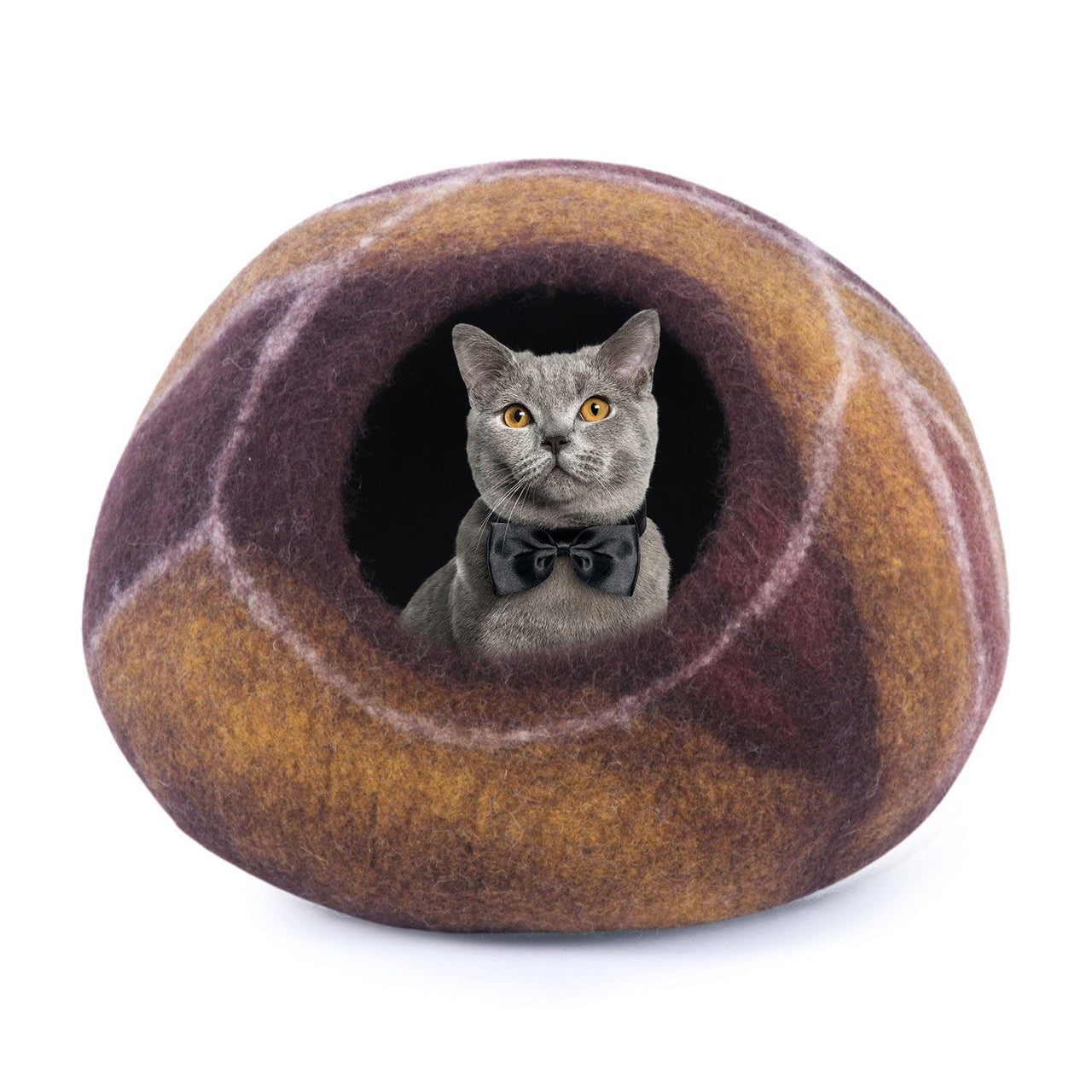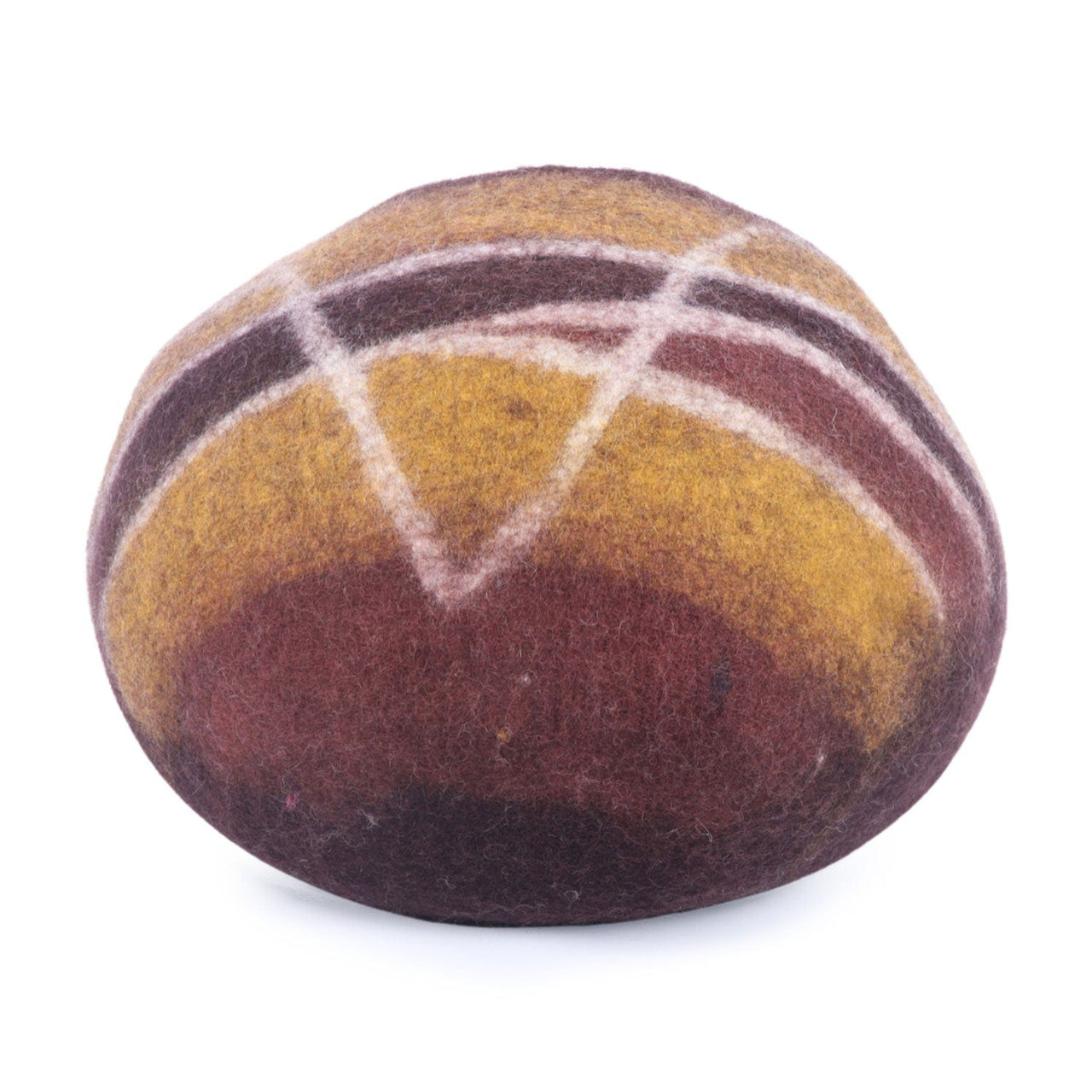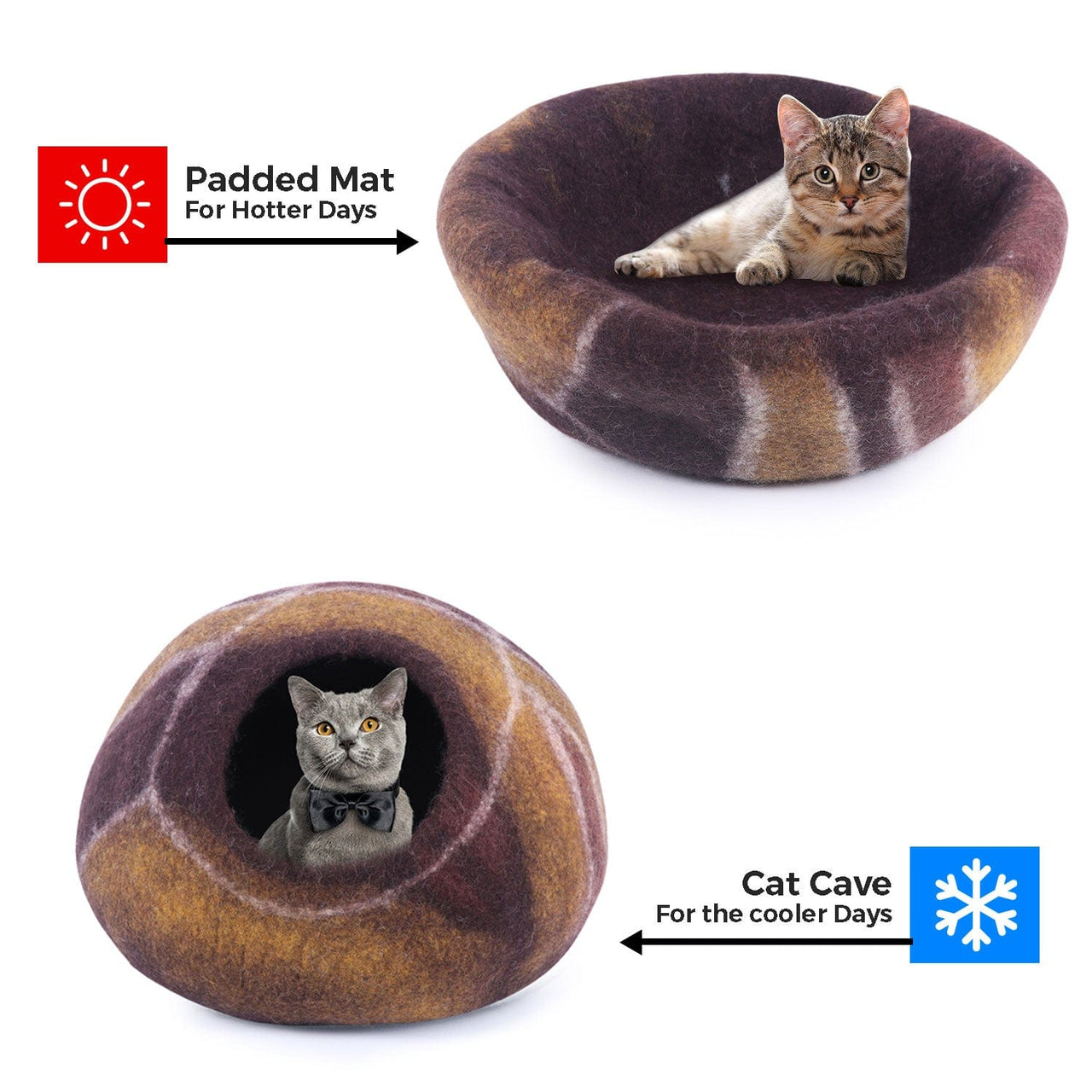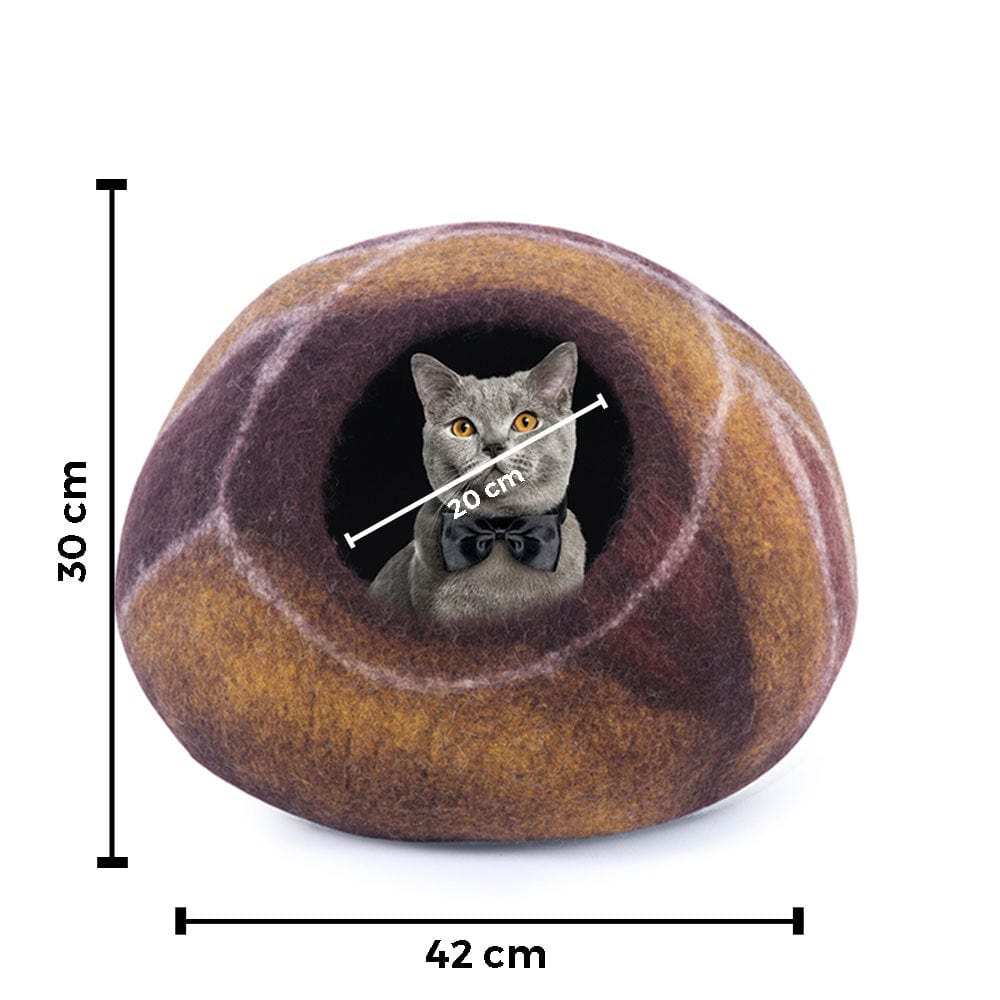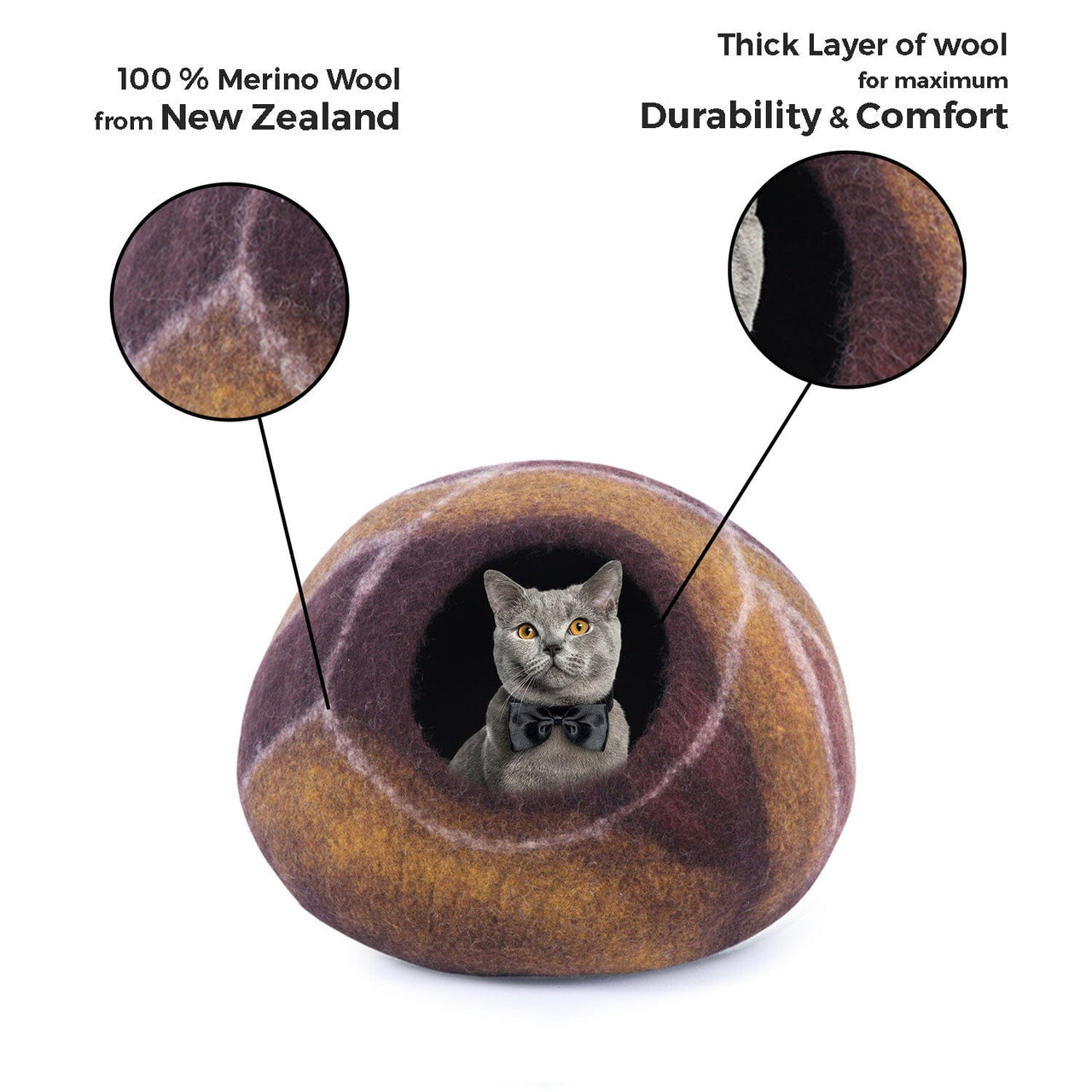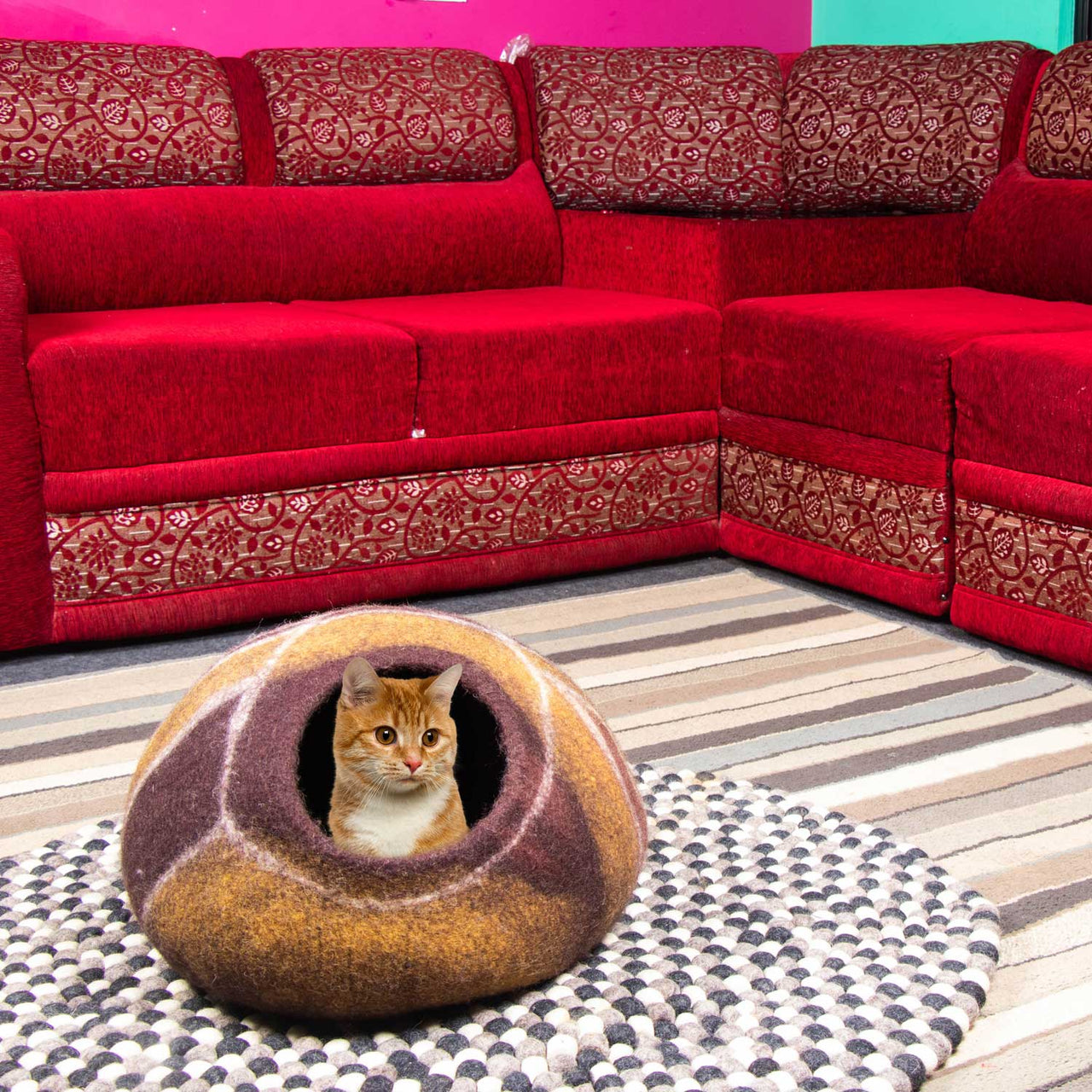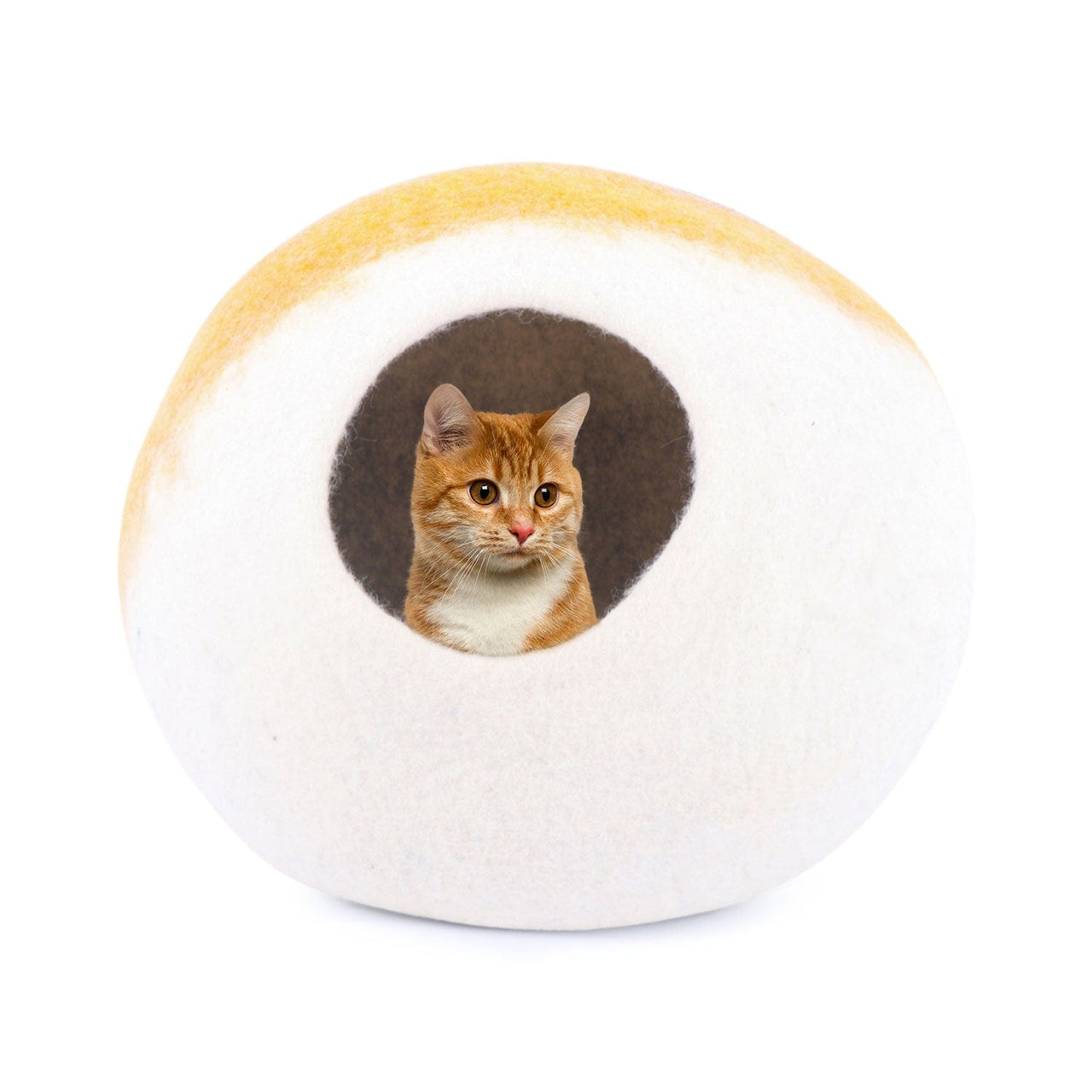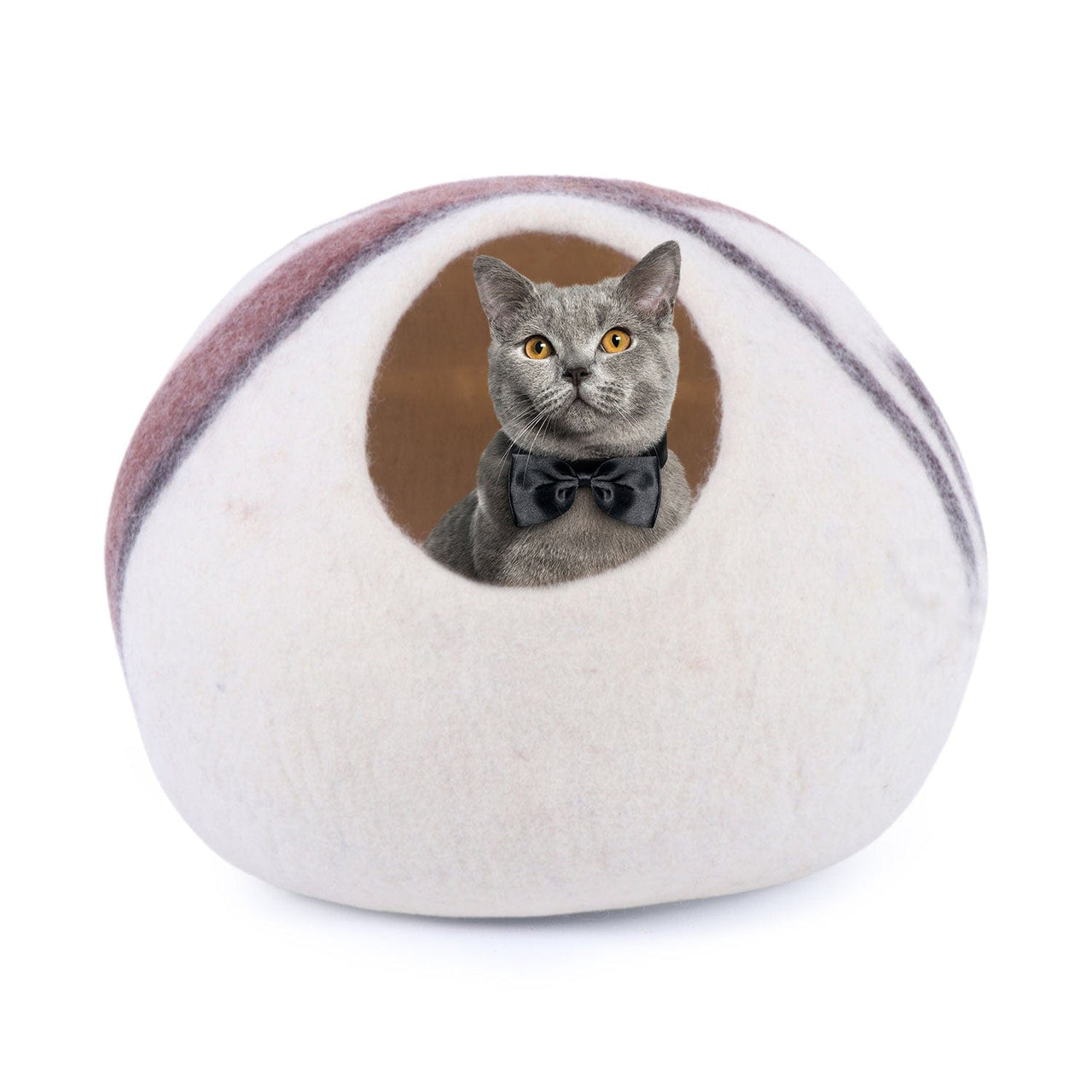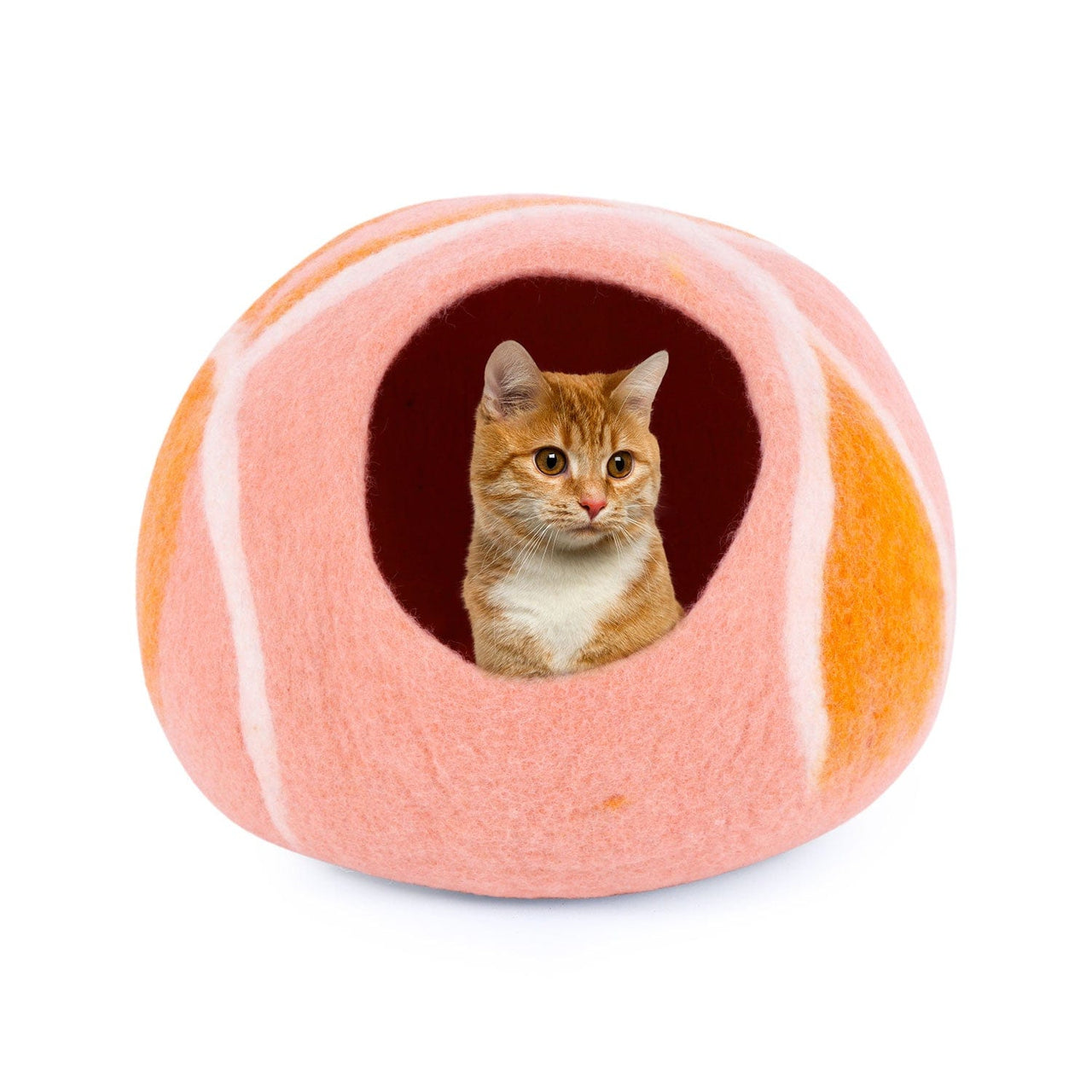 Description Care Instruction
Cat cave or padded mat, felt cat house comes up with 2 in 1 benefit. One can simply offer the cat a warm cat cave bed for cooler days. In addition to that, felt cat house can be used as a padded mat for hotter days. Round shaped cat house with tempting colour combination seems simple and lovely.
Benefits:
Resilient: Felted wool cat cave is a resilient product. It can be simply turned back into shape after the padded mat. Felt cat cave will regain its shape easily as being elasticity in nature.
Releases heat naturally: Wool felted cat cave bed consists of superior thermal insulating property. Therefore, felt cat house releases heat naturally providing warmth to the cat.
Comfortable: A cosy and enjoyable product is the best desired product for each and every one of us. So does the cat! With a sleepy nature, cats like to take nap and relax comfortably which is absolutely possible with wool felt cat cave.
Easy to clean: Best way to clean indoor cat house is cleaning with hand with cold water. If not, you can vacuum it regularly for better result. Apart from that, dry clean and spot clean is also recommended.
Long lasting: Handcrafted felt product with proper thickness makes felt cat house long lasting naturally. Being a natural product, cut edges of wool cat cave won't fray or pill. It adds extra durability to felted cat cave bed.
With all the benefits a cat cave possesses, felt cat cave from Felt and wool is elegantly designed. Your cat can feel much more comfortable and secure in its private space. In addition to that, you can have a wool felted cat cave with premium quality that will definitely meet your core needs.
Care instructions:
 As our cat caves are made from highest quality wool, they are easy to clean as well as to take care of. Without any worries, you can simply clean the felt cat house at home yourself.
Follow these following steps to take care of the product:
Shake well to remove dust particles or debris from inside.
Spot clean with a damp cloth or hands using cool water.
Not advisable to leave in wet places (Use soapy water gently for quick fixes).
Use of vacuum is recommended.
Dry cleaning is also possible but better to use the gentle cycle.
Hand made with love
Hand crafted with love from Nepal
Worldwide free shipping
FREE & FAST global shipping* on all orders
24 Hour Support Available