Wool Cat Cave, Felted Wool Cat Cave, Felt Cat Cave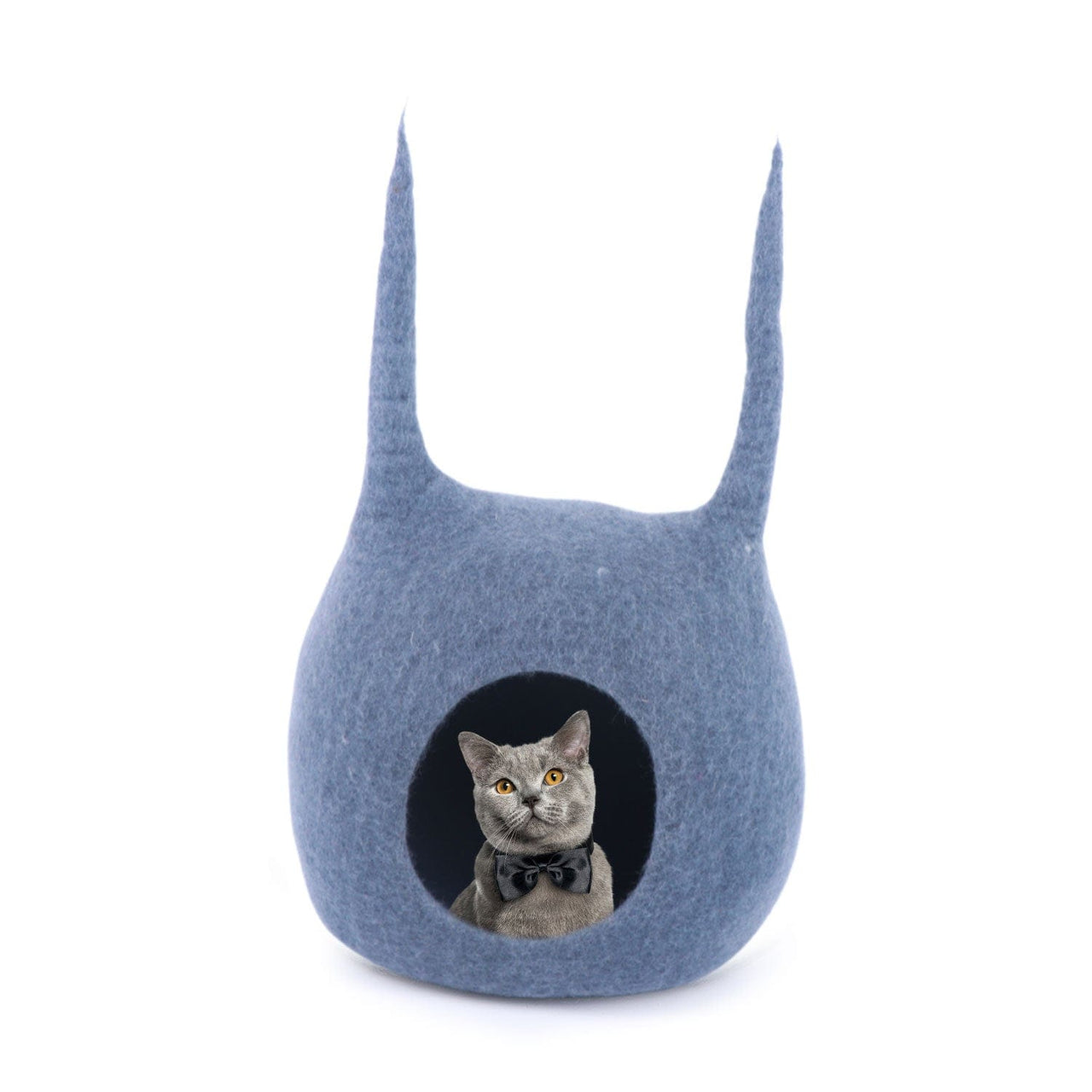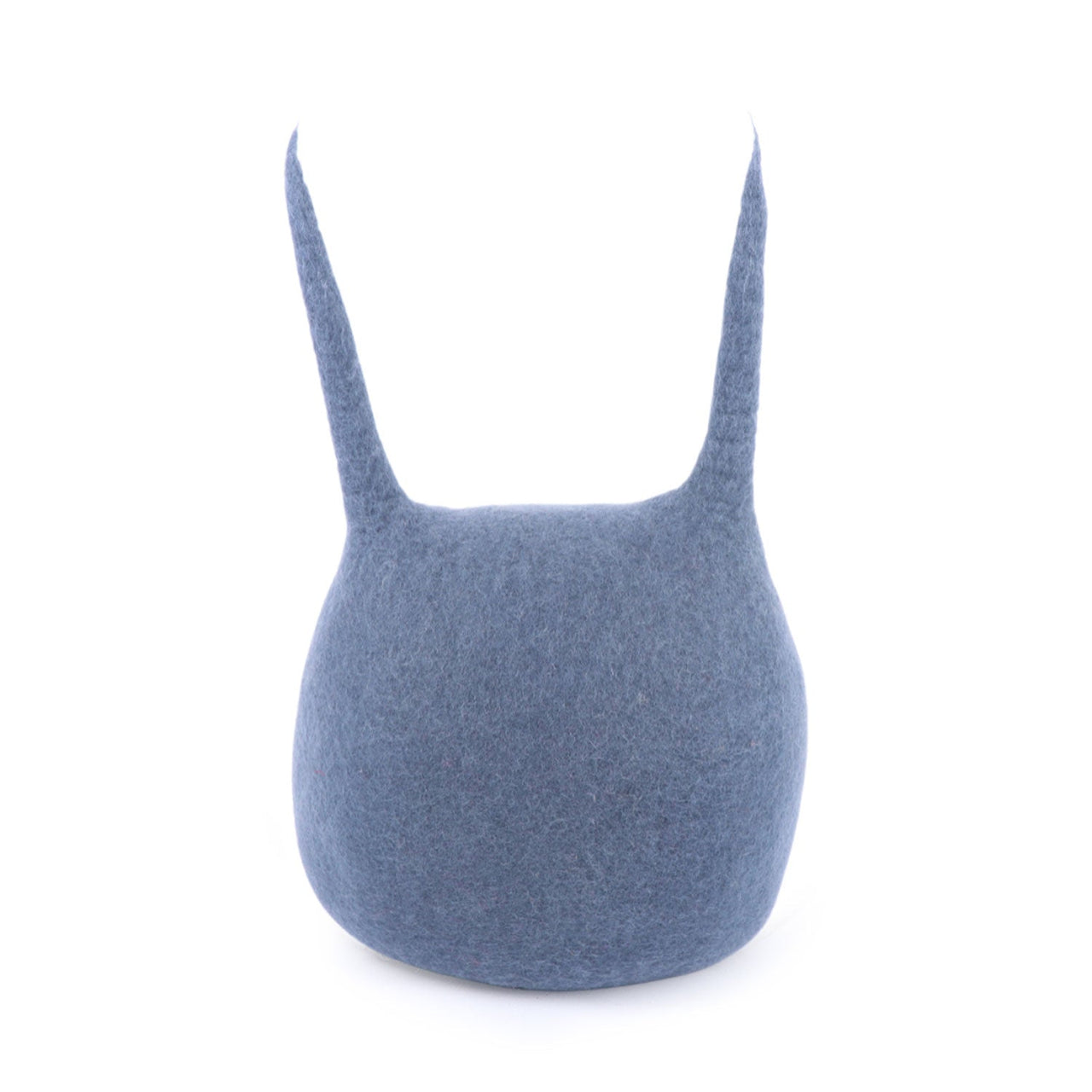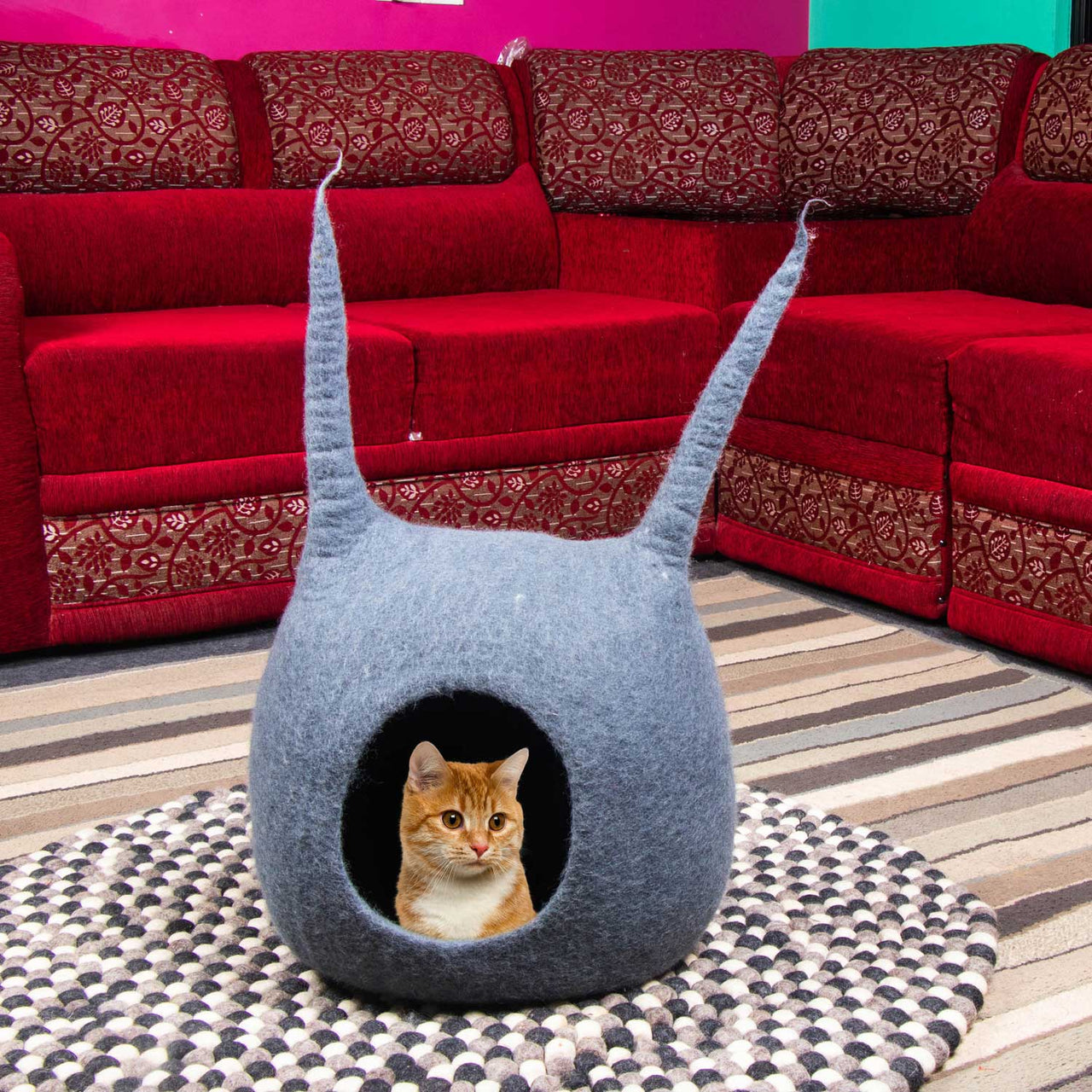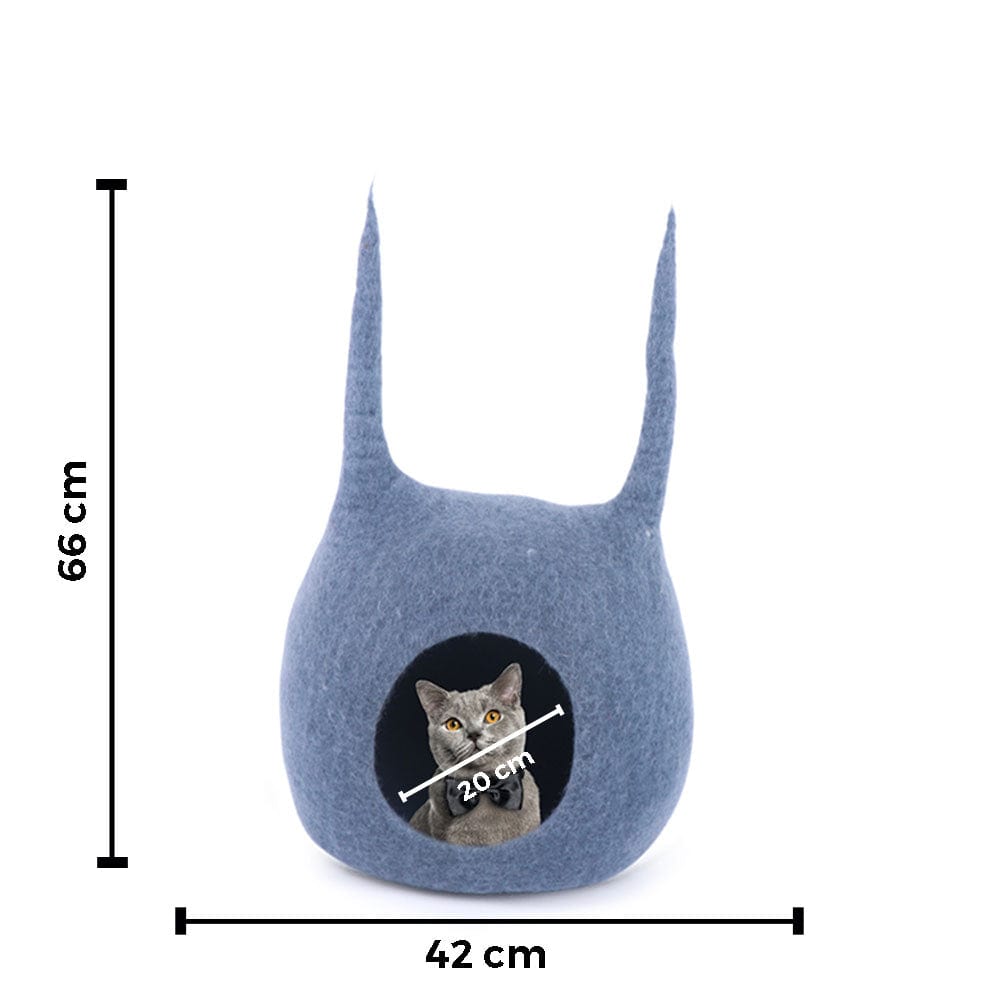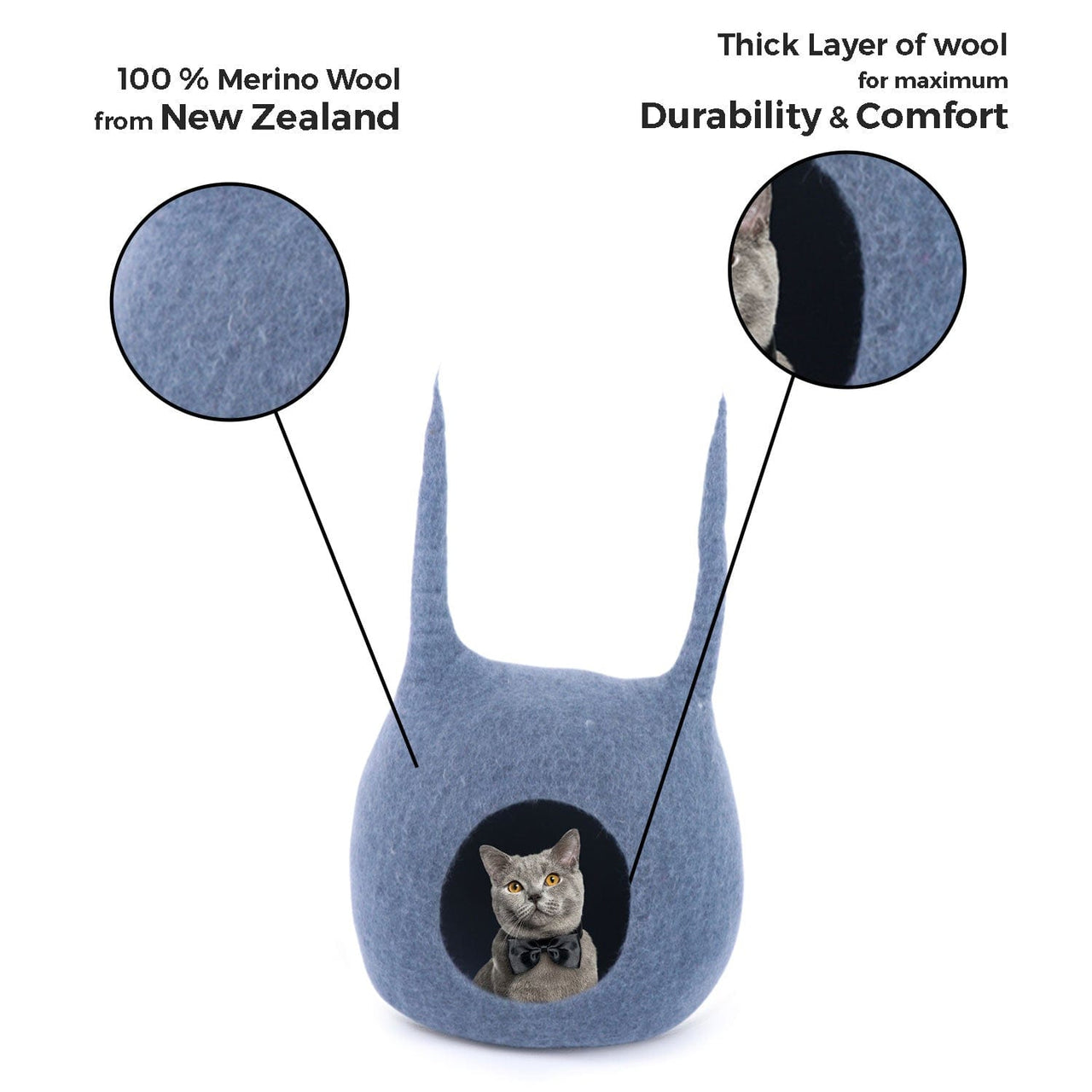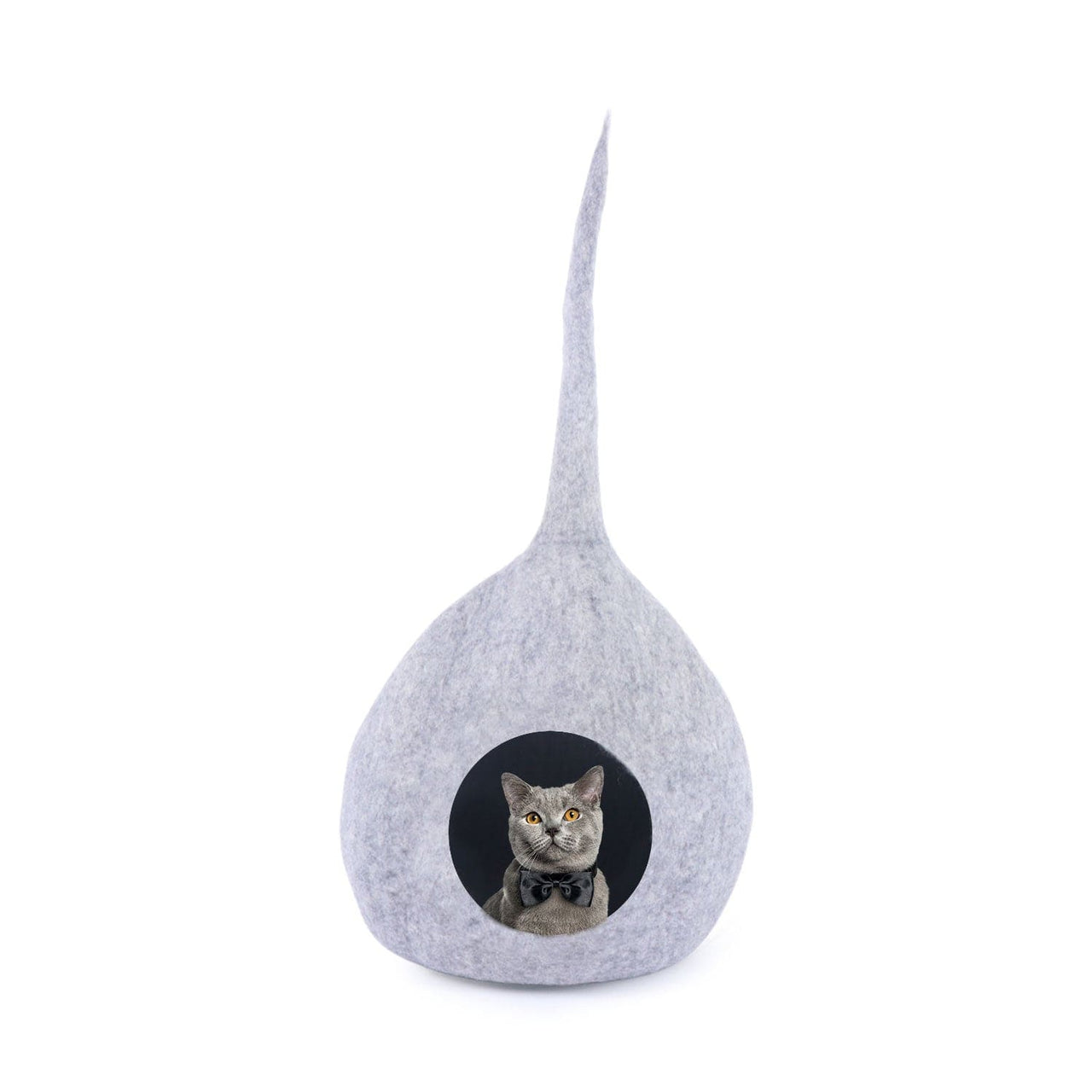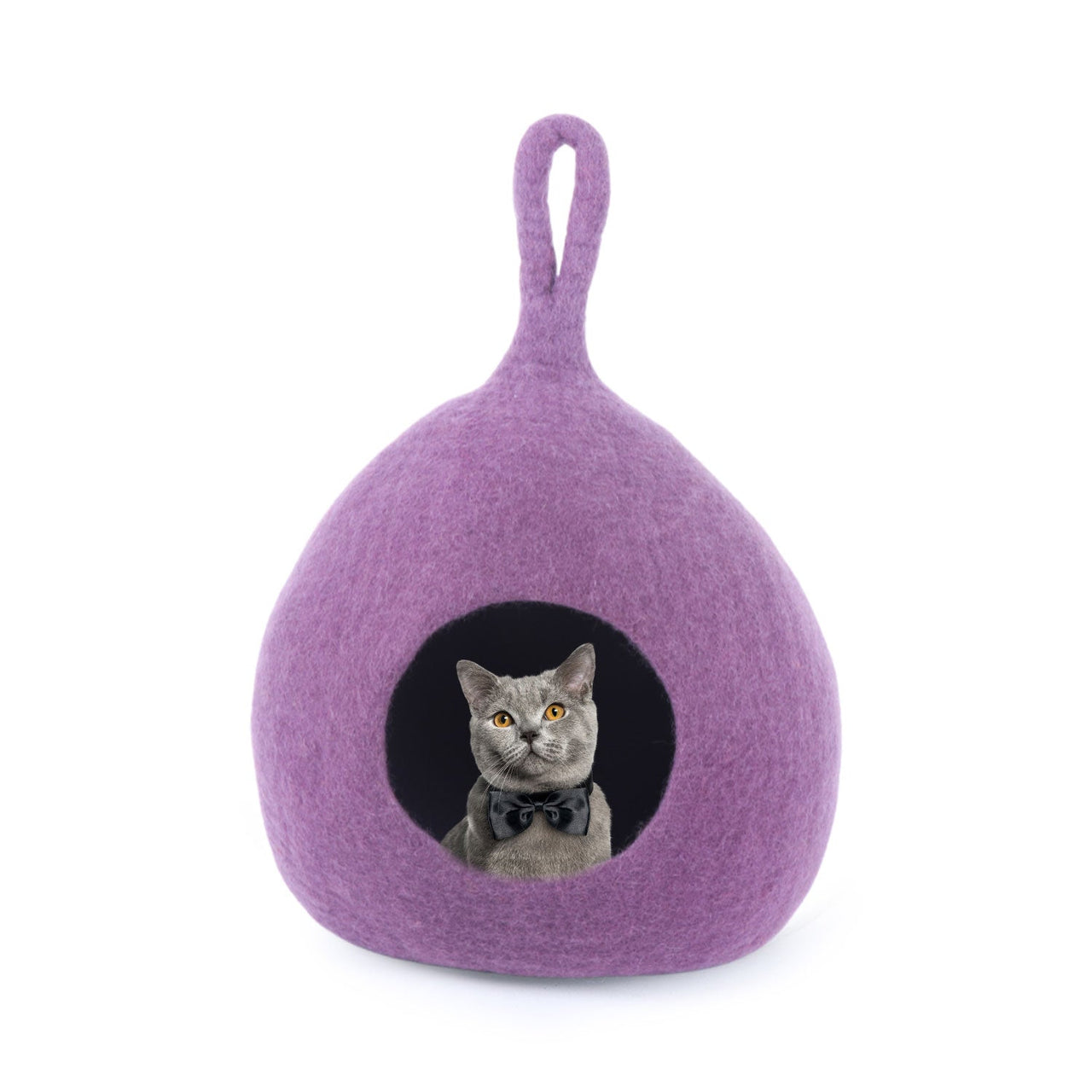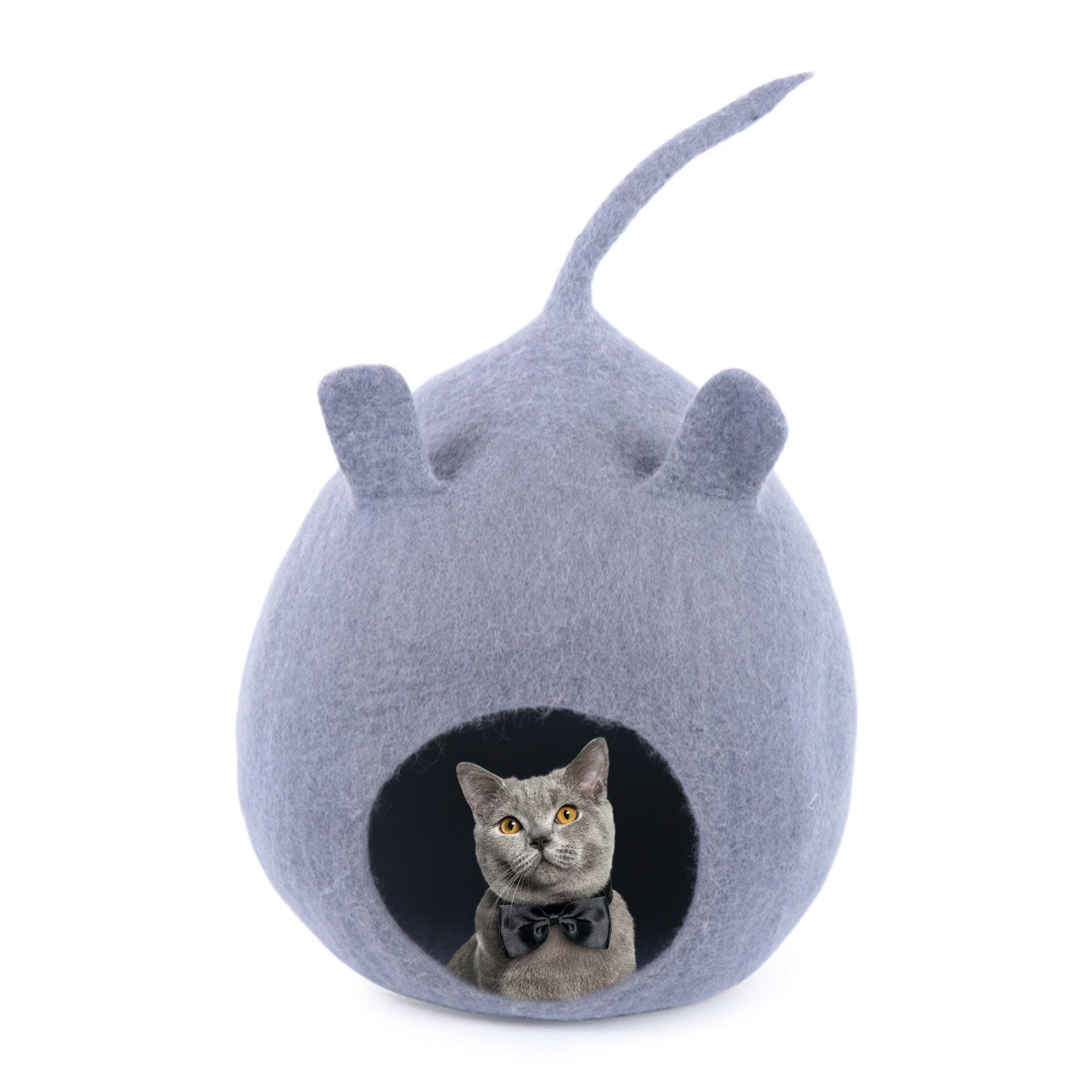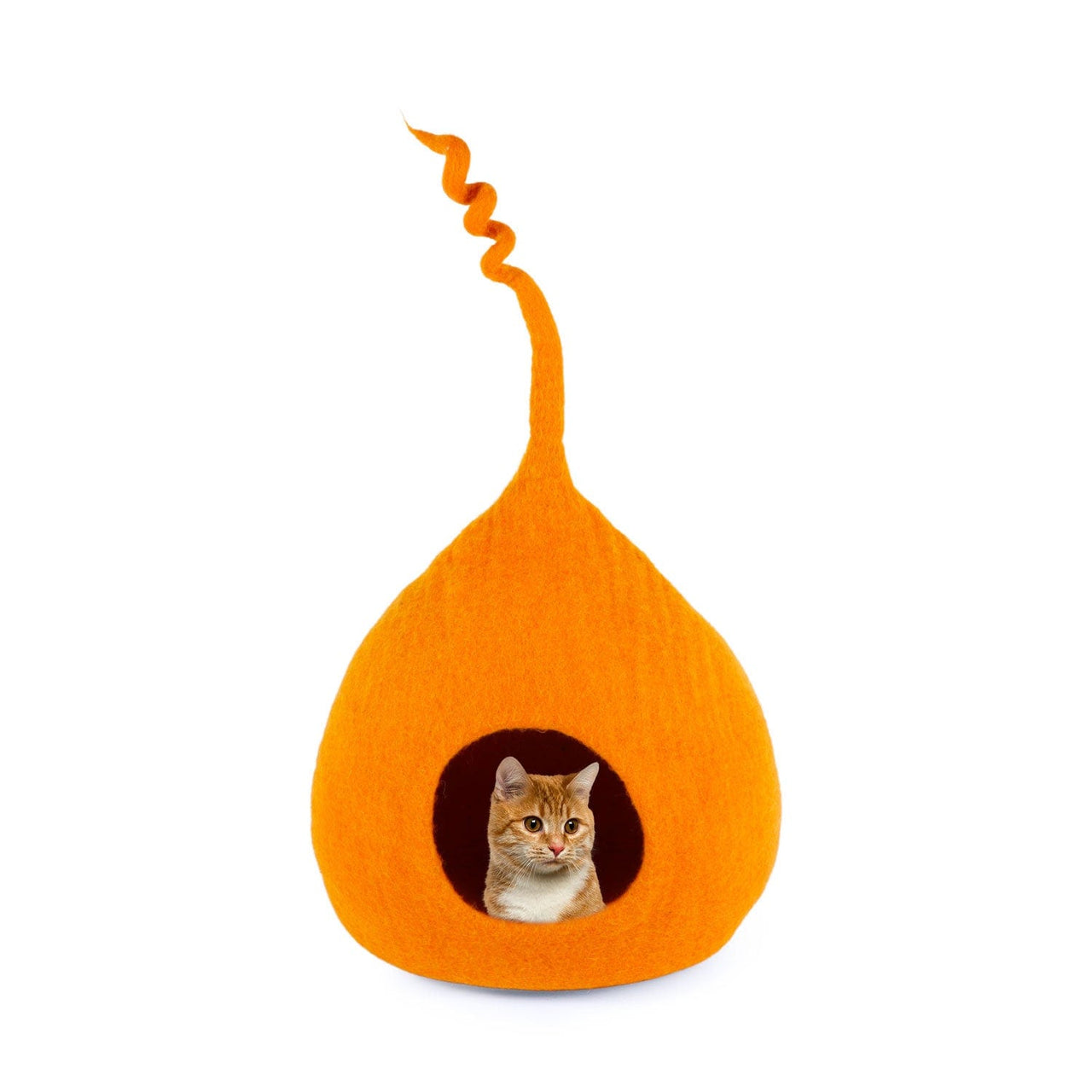 Description Care Instruction
A plain and comfortable cat house having horns that simply adds décor could be the one you are searching for. Felt cat house, is a simple but an effective product that most of the cat owners want to have. From providing warmness to adding extra furnishing, you will surely get overwhelmed by felted cat cave bed from Felt and wool.
Features:
Eco-friendly
Generates heat
Semi-closed
Attractive
Economical
Benefits:
Treat your cat with a warm and comfy cat cave bed that is manufactured from 100% pure nz wool. Having no chemicals during the manufacturing process makes wool felt cat cave bed non-toxic and eco-friendly.
Wool is a heat regulator. Therefore, it regulates the body temperature of your cat as it does on the sheep. As felted wool cat house generates heat naturally, your cat can enjoy sound sleep in warmness.
Cats often hide or love to stay inside a box. In consideration to that, wool cat cave is made with semi-closed feature. Avoiding cold floor, cats can take nap or enjoy their daily playtime in a snuggly space.
Plainly designed horned cat cave bed is as sweet as honey. Simple in looks and comfortable in use; wool felt cat cave bed amazes everyone out there along with decorating entire area.
Felt and wool provides you a premium quality cat house that is properly thickened and handcrafted. Such nature makes felt cat cave from nz wool a durable product that do not fray or gets pilled off.
Indoor cat house is a magnet pulling the attention of each and every one along with the cat. Made from 100% pure wool, there are no any harms that felted cat house can cause. In accordance to your core need, Felt and craft manufactures merino wool cat cave that best fits everywhere. Apart from providing a cosy, comfortable and warm space to your cat, you are also benefited with its easy to clean and light weighted nature.
Care instructions:
 As our cat caves are made from highest quality wool, they are easy to clean as well as to take care of. Without any worries, you can simply clean the felt cat house at home yourself.
Follow these following steps to take care of the product:
Shake well to remove dust particles or debris from inside.
Spot clean with a damp cloth or hands using cool water.
Not advisable to leave in wet places (Use soapy water gently for quick fixes).
Use of vacuum is recommended.
Dry cleaning is also possible but better to use the gentle cycle.
Hand made with love
Hand crafted with love from Nepal
Worldwide free shipping
FREE & FAST global shipping* on all orders
24 Hour Support Available