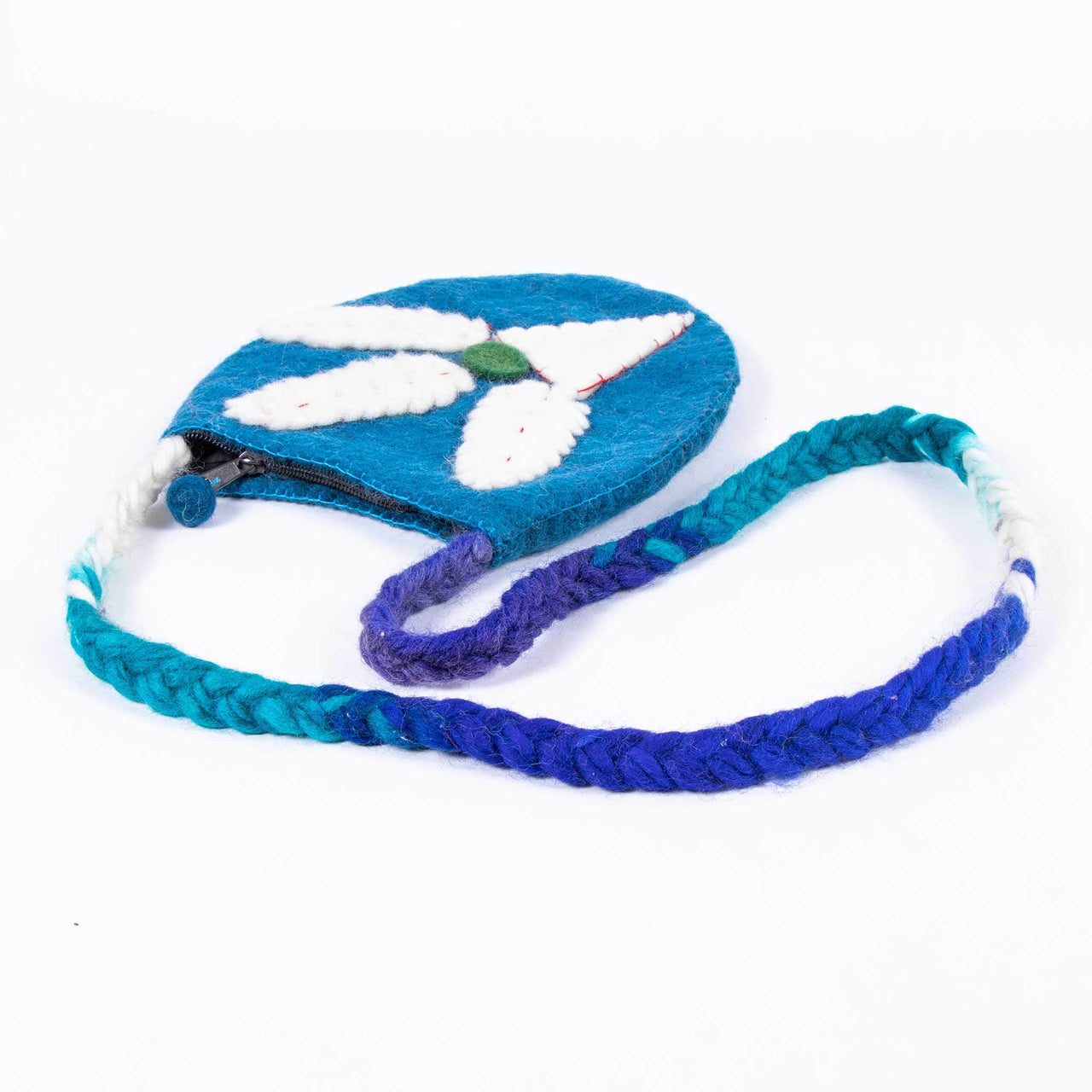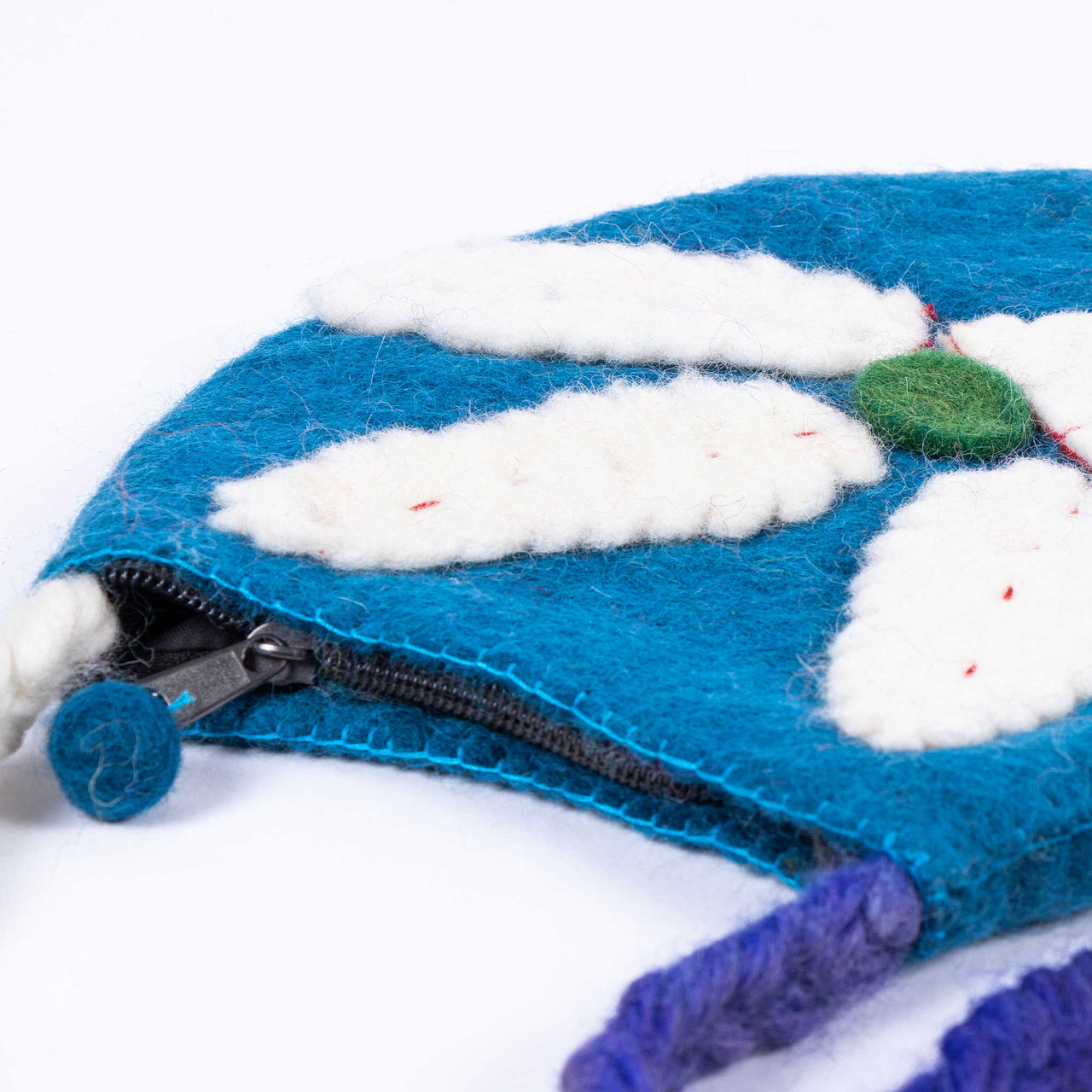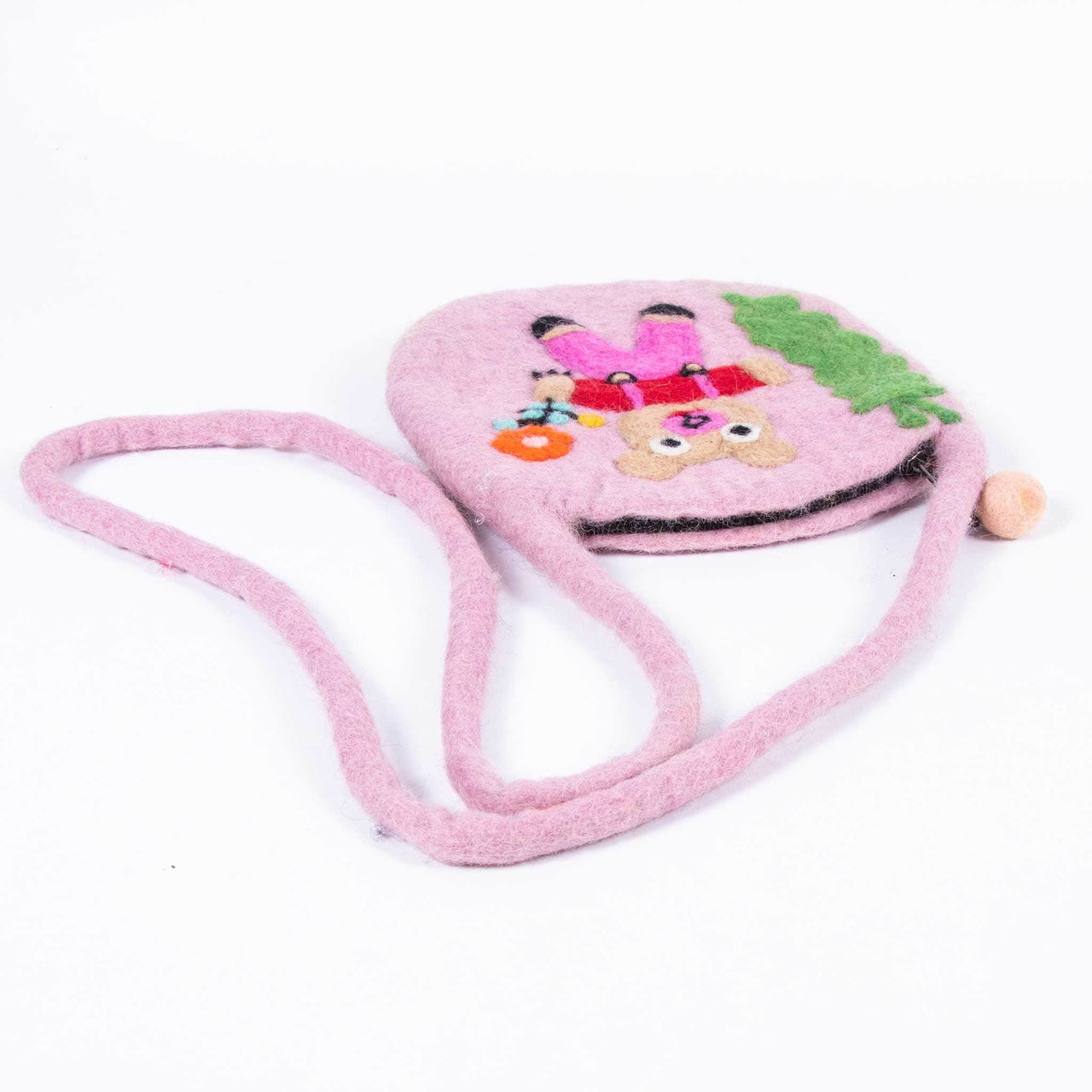 Description Care Instruction
Braiding on a bag looks extremely amazing. Why not have one? Presenting you a blue coloured felt bag with braided belt that reflects creativity at a glance. Together with that, we have pink coloured baby bear bag that is fascinating on its own.
Wool felt bags are handmade with 100% pure merino wool. It is non-toxic, non-allergic and azo-free in nature. In fact, woolen bag is environmentally friendly.
Whether travelling or working, one can gracefully take wool bag with them. Even at the school, wool felt bag from Felt and wool could be a perfect example of creativity.
Woolen bag could be your best choice among the handbags. The reason is you can clean it just by your hands with cool water. Spot clean can be a best choice for retaining the quality.
Only a benefit providing product is not sufficient. Keeping in mind your core needs, wool handbag from Felt and wool is made with premium quality wool you won't regret buying.
Care instruction for Wool Felt Bag.
Hands wash using cool water.
Regular cleaning can also be done by blotting with a damp sponge.
Gently use a soft brush for cleaning the dust or debris on the bag
Never use any other direct heat source to make the felt bag dried.
Wiping with a wet cloth will remove most stains. You can spot clean as well.
Do not machine wash it. If you want then use gentle cycles only
Hand made with love
Hand crafted with love from Nepal
Worldwide free shipping
FREE & FAST global shipping* on all orders
24 Hour Support Available