Wool felt stone ball trivet/Felt trivet
Quantity
4pcs.
8pcs.
16pcs.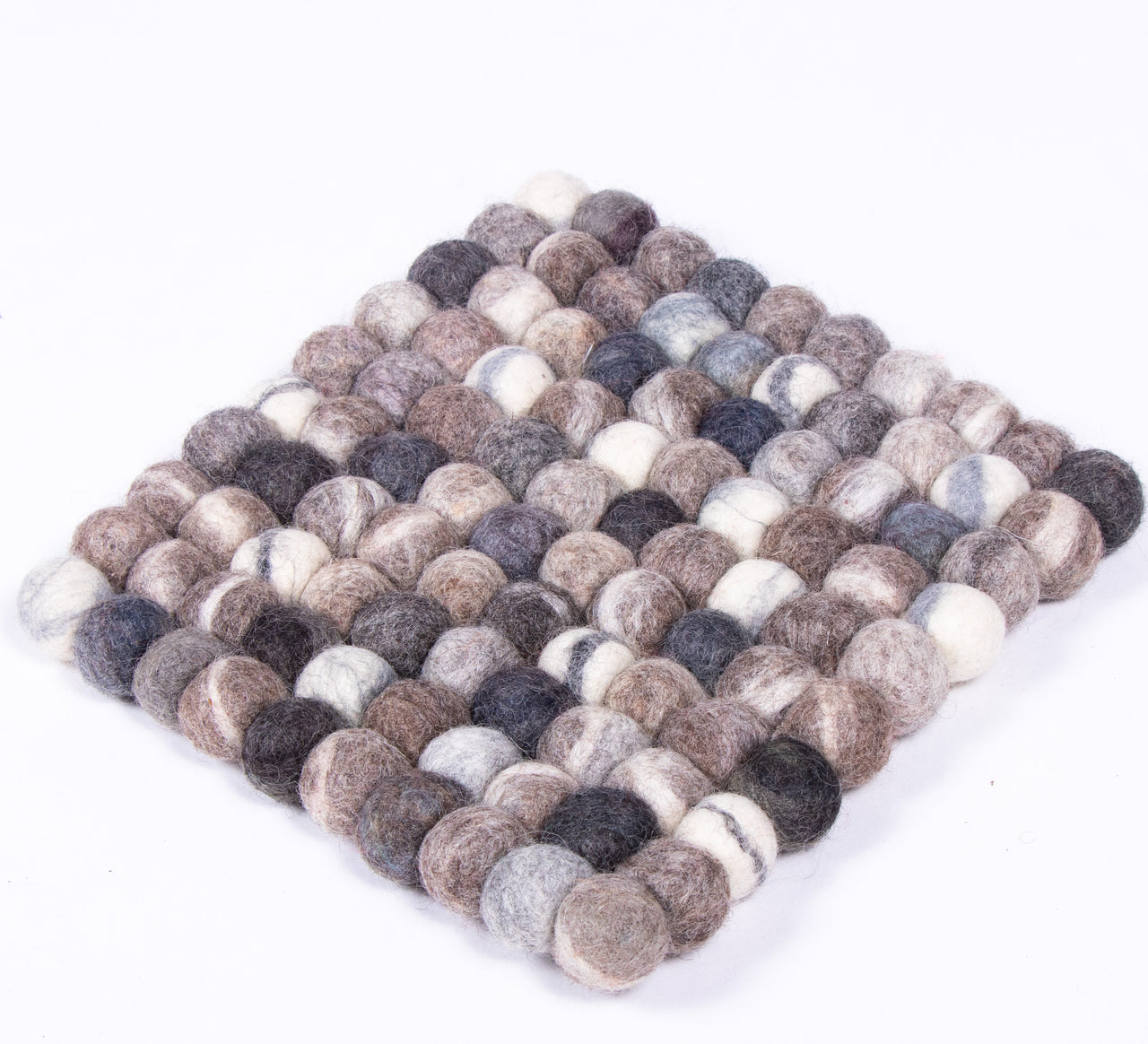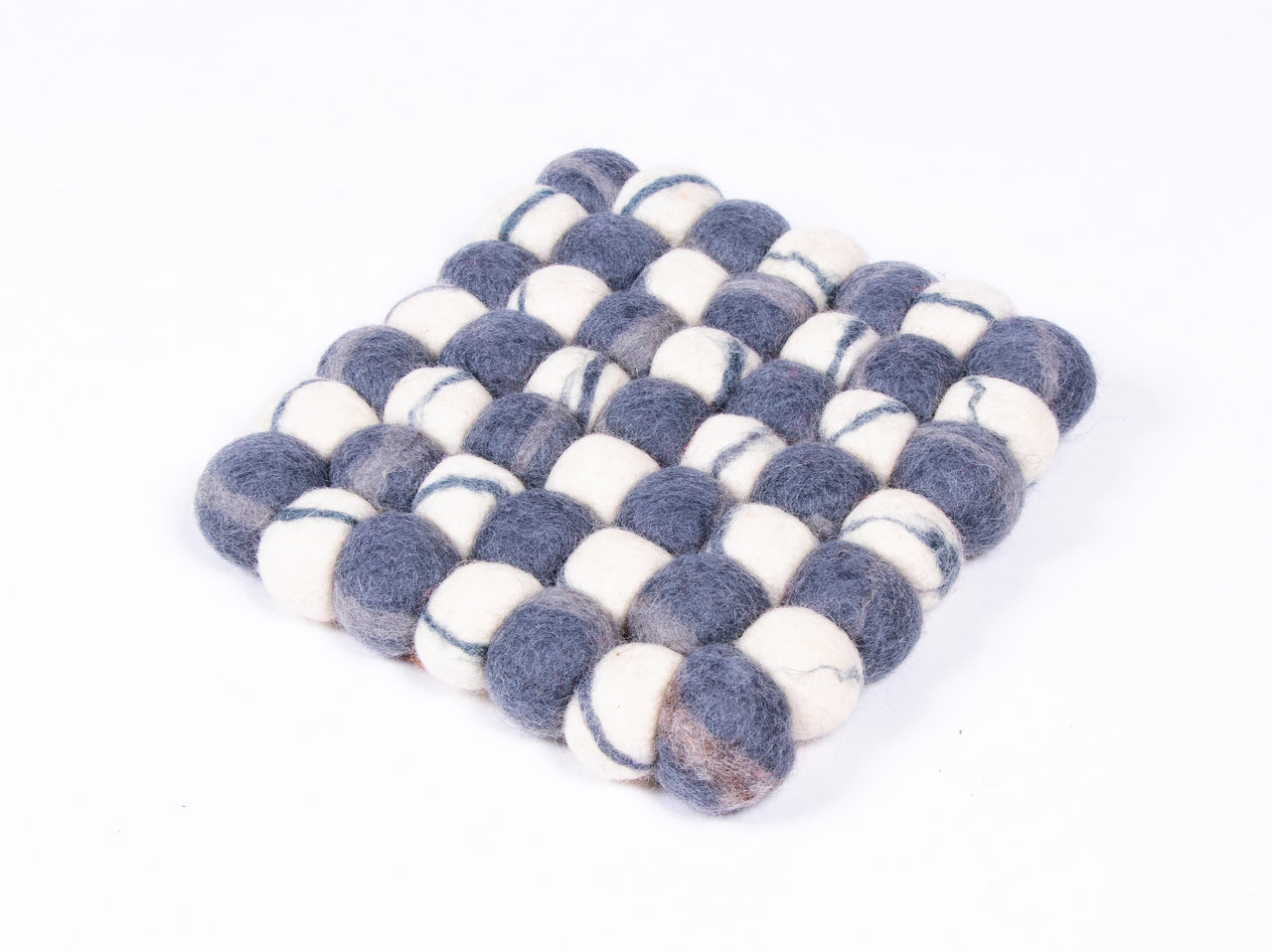 Description Care Instruction
A Wool felt stone ball trivet, also known as a felt trivet, is a protective pad used to place hot pots and pans on surfaces to prevent damage. It is made from high-density wool felt and has a unique design that features ball-shaped elements. This combination of material and design creates a sturdy and attractive trivet that is both functional and decorative.
Benefits:
Wool felt stone ball trivets offer several benefits, including:
Heat protection: The high-density wool felt material can withstand high temperatures, protecting surfaces from heat damage.
Durability: Wool felt is known for its strength and durability, making the trivet long-lasting.
Decorative: The unique ball-shaped design adds a touch of style to kitchens and dining tables.
Eco-friendly: Wool felt is a natural, renewable material that is biodegradable, making the trivet an eco-friendly choice.
Multi-functional: The trivet can be used as a pot holder, coaster, or even as a decorative piece.
Easy to clean: The trivet can be easily cleaned with a damp cloth, making maintenance a breeze.
Wool felt stone ball trivets are a unique and stylish addition to any kitchen. They provide a natural and organic look while also being durable and heat-resistant. The combination of wool felt and stone makes them a functional and attractive choice for protecting your table or counter from hot pots and pans.
Here is the list that helps you, providing proper care instruction for the felt ball trivet:
Hand wash or dry clean is recommended during the cleaning process of felt trivet.
Do not wash on the machine or natural oils as the wools will be removed.
As colours of felt balls used in the felt ball trivet are of azo free dyes, it can be fade with strong sunlight.
Do not soak and rub balls of the trivet aggressively. It reduces the durability of the trivet making it look vulnerable.
In order to remove dirt from the felt ball trivet, let it dry and gently brush it off. You can simply dab the felt balls until the stain is removed.
Do not leave it in the wet areas. Together with that, wipe off the liquid as soon as possible if it gets spilled over wool felt trivet.
Worldwide free shipping
FREE & FAST global shipping* on all orders
Hand made with love
Hand crafted with love from Nepal
24 Hour Support Available