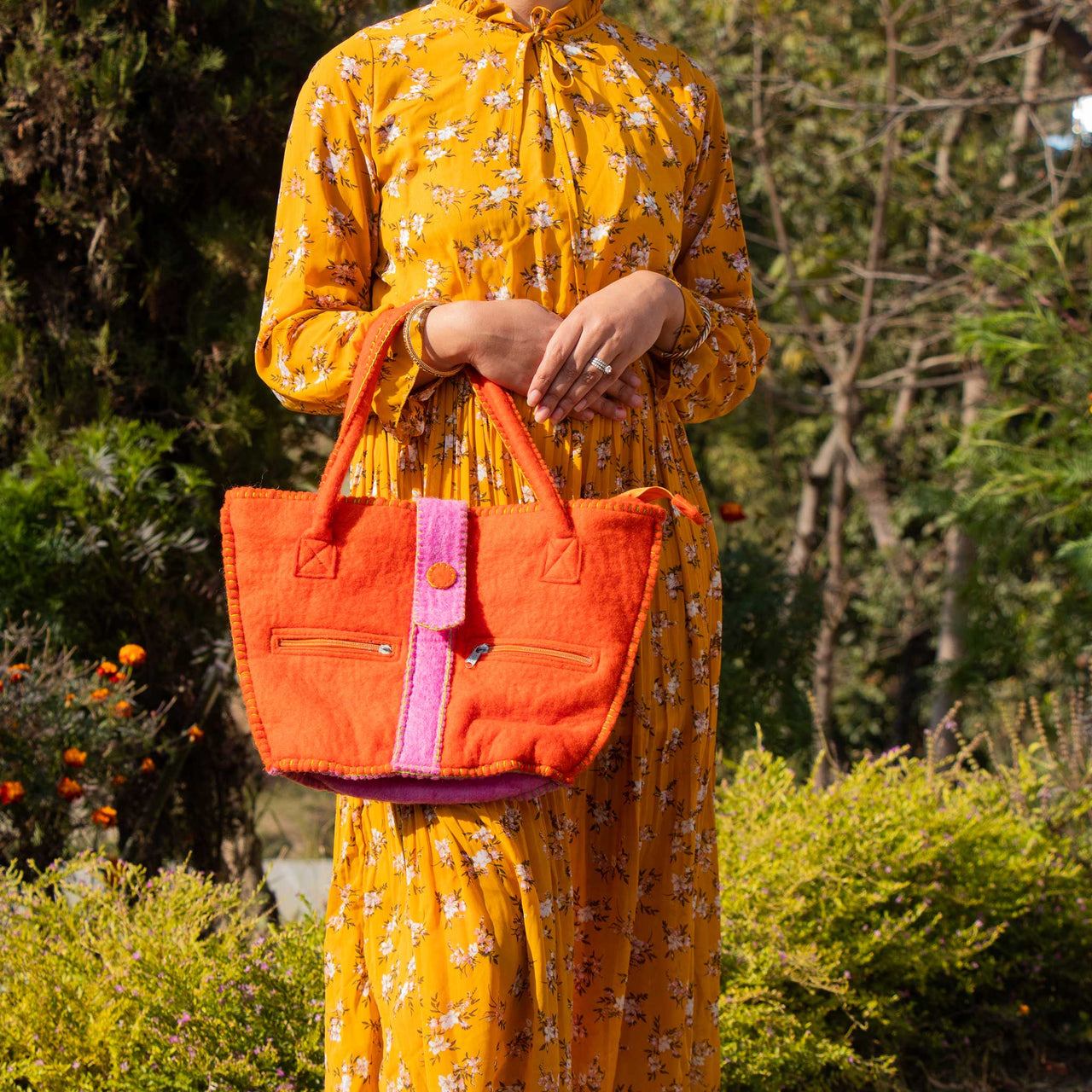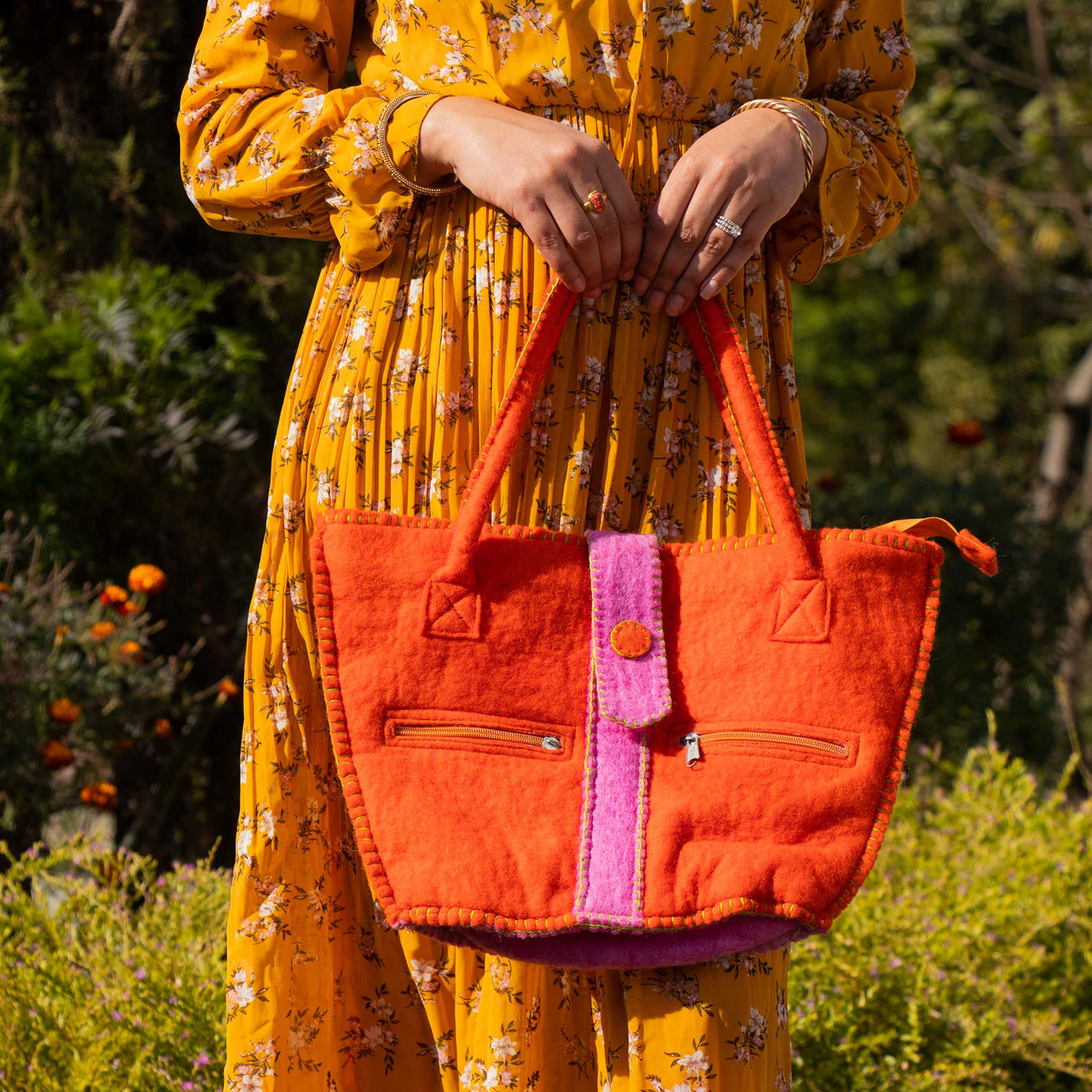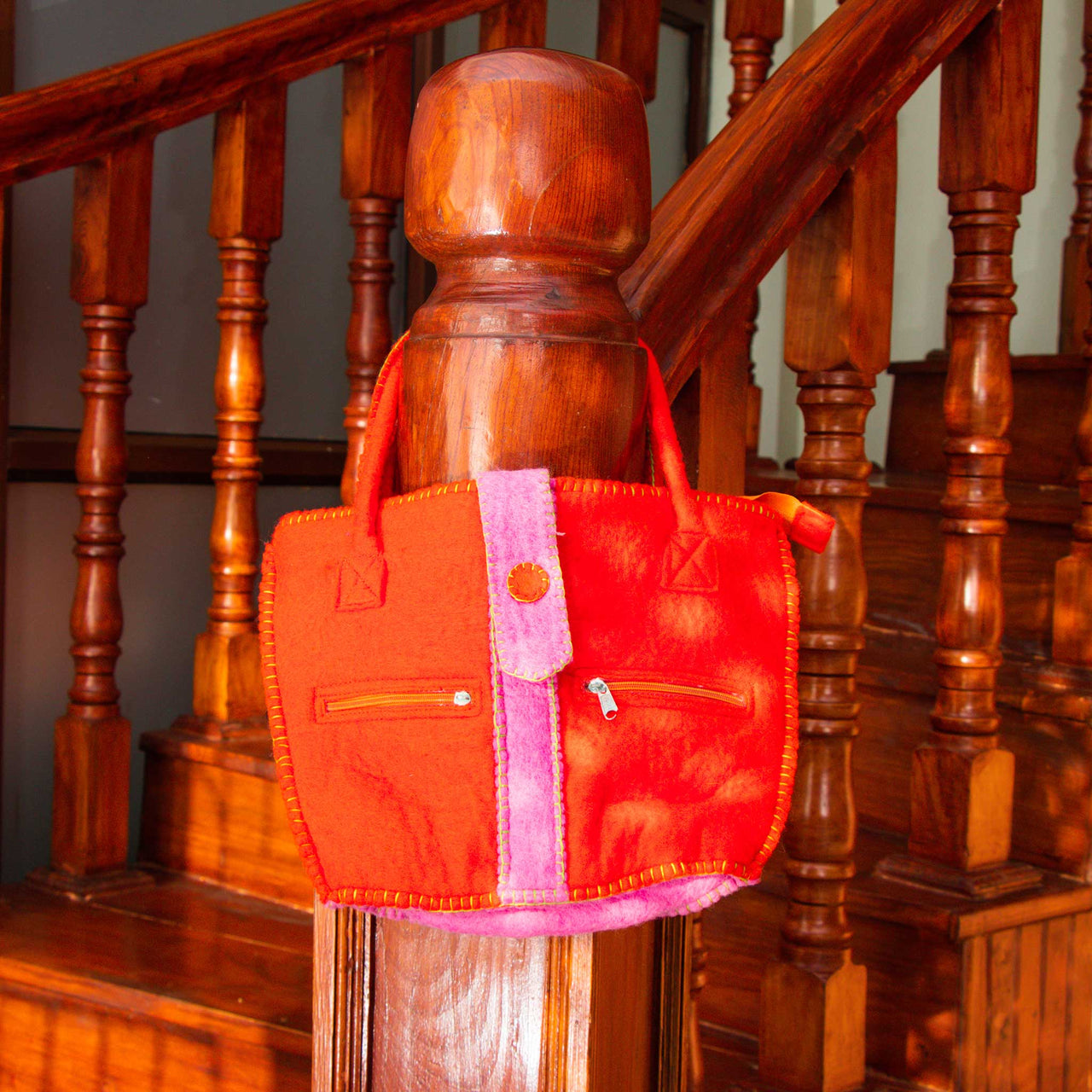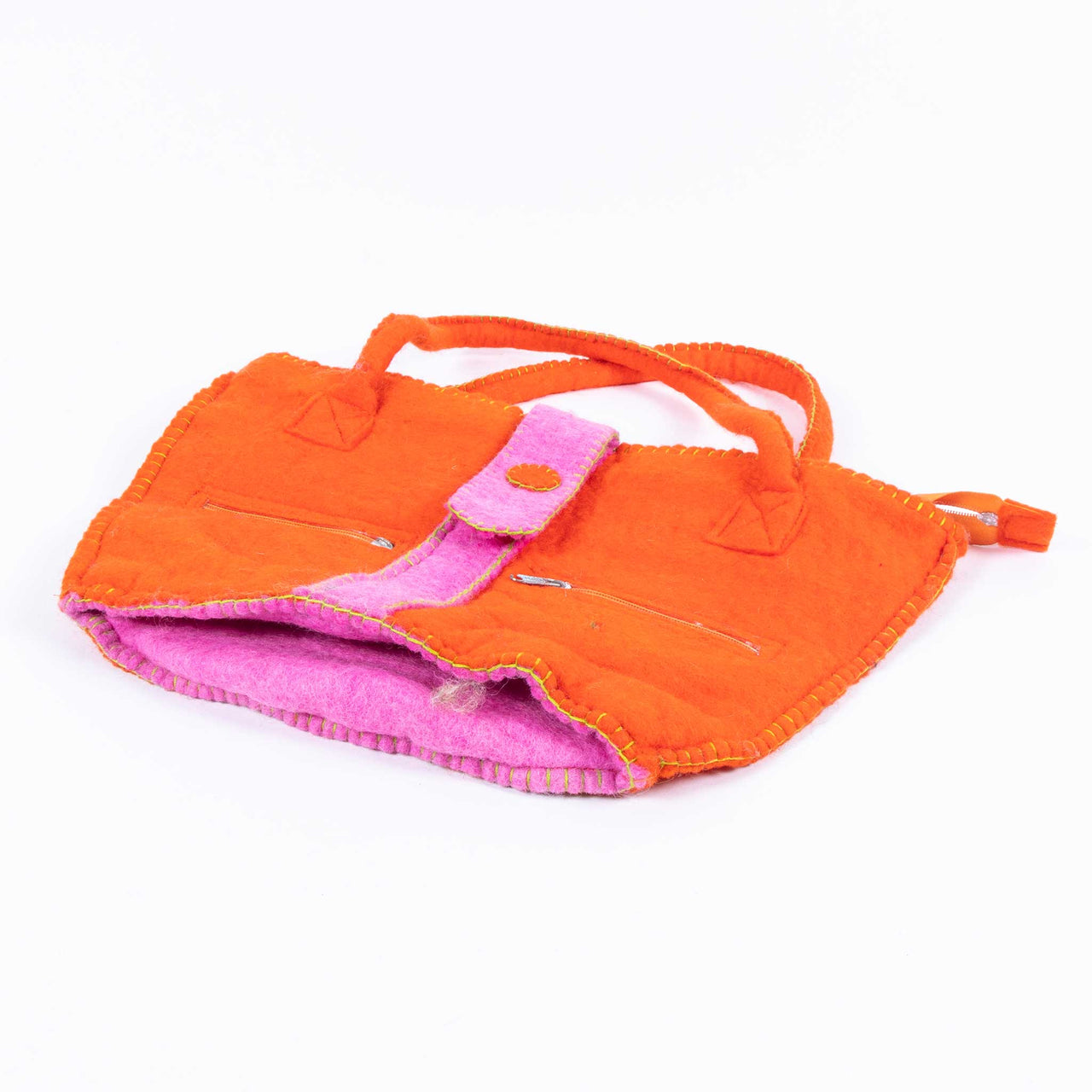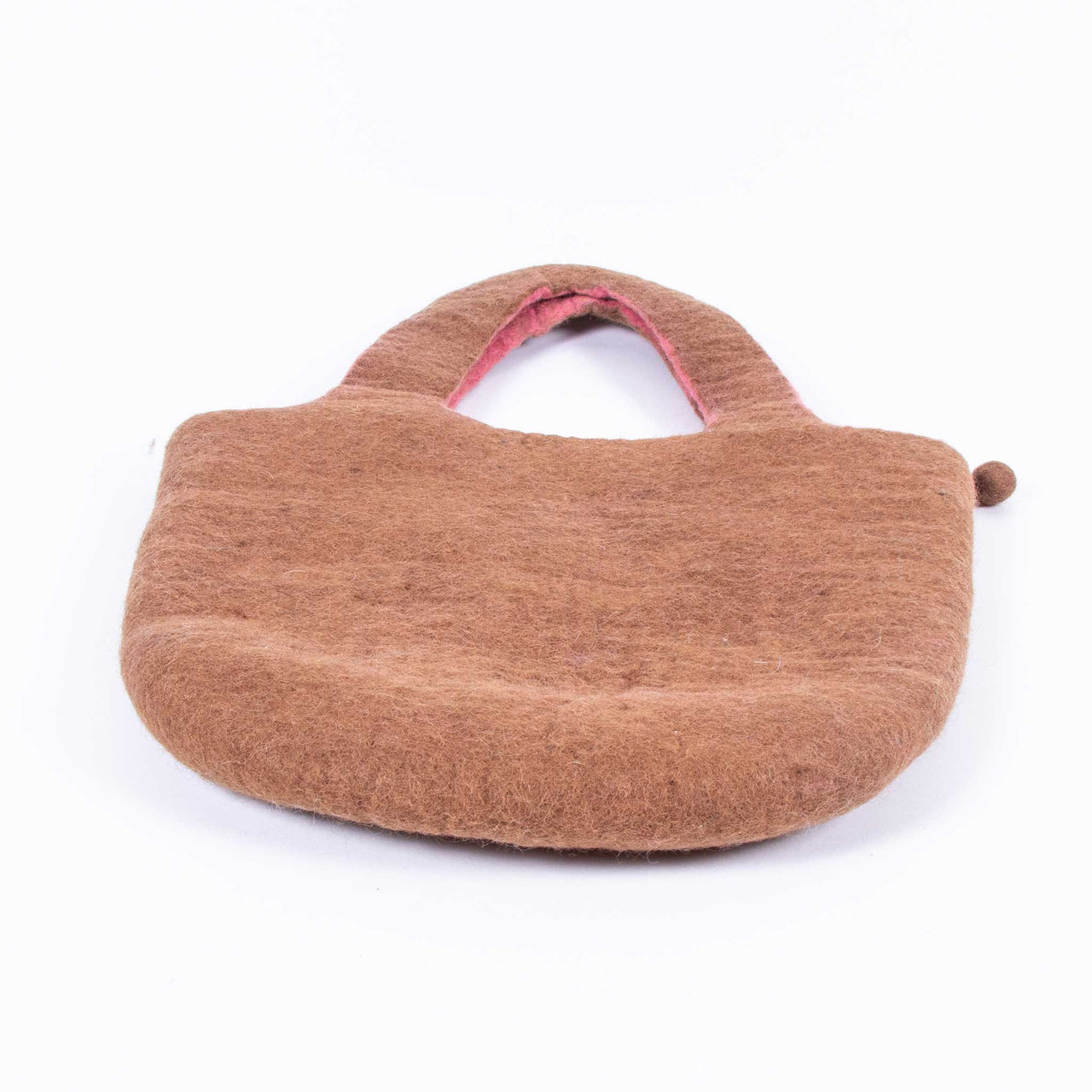 Description Care Instruction
Supreme quality: Felt and wool presents you a wool felted handbag from pure merino wool. Handcrafted nature of wool handbag helps further refining. In such way, felt wool bag of supreme quality is presented to you.
Environmentally friendly: Being non-toxic and non-allergic nature, woolen bag is environmentally friendly and a harmless product.
Colour fastness: One may step back from purchasing a felt bag assuming the colour bleeding. It's not what you think. Wool handbag has the colour fastness property as it is made from natural, azo-free dyes.
Cleaned easily: It gets harder to clean most of the handbags made from other materials. Whereas, cleaning of woolen handbag can be done easily. Spot clean or clean by hands!
Lasts long: Handmade as well as sturdy nature helps making wool bag last long. Hence, you can have a bag of your choice for years.
Care instruction for Wool Felt Bag.
Hands wash using cool water.
Regular cleaning can also be done by blotting with a damp sponge.
Gently use a soft brush for cleaning the dust or debris on the bag
Never use any other direct heat source to make the felt bag dried.
Wiping with a wet cloth will remove most stains. You can spot clean as well.
Do not machine wash it. If you want then use gentle cycles only
Hand made with love
Hand crafted with love from Nepal
Worldwide free shipping
FREE & FAST global shipping* on all orders
24 Hour Support Available